Re: Rate & Mini-Summarize the Last Movie You Saw
---
1408

John Cusack is by far my favorite actor. He has been in so many amazing movies. This was another great thriller he was involved in, the other was Identity. The plot was great, and was well placed. The movie kept you indulged, without being predictable. The ending delivered. Bets of all it was a mystery type movie that didn't leave you syaing oyu didn't understand something.

8/10
---
Asking JAMES ELLSWORTH for Wrestling Advice
Join Date: May 2006
Location: Upstate, NY.
Posts: 443
Points: 0
Re: Rate & Mini-Summarize the Last Movie You Saw
---
Pay It Foward

I love this movie, definitely one of my favorites. Kevin Spacey is a awesome actor as always, and Helen hunt does a good job too, as does Haley Joel Osment. I'd recommend this movie to anyone.

8.5/10
Re: Rate & Mini-Summarize the Last Movie You Saw
---
AVP: Alien vs. Predator

imdb Summary - When a private satellite encounters an unidentified source of heat in Antarctica and it is found to be a pyramid buried deep underground , a search team comprising of top-of-the-line archaeologists and engineers is sent to Antarctica to find out more . Once there , the team comes across signs which indicate that the place is inhabited by an unknown alien species . It is not long before the aliens begin to hunt the team members . At the same time , a trio of coming-of-age Predators have arrived to collect the skulls of the aliens as trophies , and the humans are caught between a deadly battle between the two warring species.


The beginning dragged on for me, and I found it quite boring, but when the action came, it wasn't bad. A few things here, and there that weren't great, but it was a decent movie. The last scene is unbelievable to me too, but it sets up for the next one, which I'm anxious to see so I might have to go rent it. 5.5/10
---
In the Heat of the Moment
Join Date: Apr 2005
Location: The Land of Rocks
Posts: 33,790
Points: 8,748
Re: Rate & Mini-Summarize the Last Movie You Saw
---
Along Came A Spider- I was very excited about watching this film, because I read the book a couple years back, and loved it. I am a huge fan of James Patterson and I was thrilled to hear about a movie about the book. Let me start off by saying the film is solid, with great action, and I think it somewhats lives up to the book. Morgan Freeman does well, as he always does. I have a few problems though... In the book Gary Soneji is a lot more twisted and sick in the head, in the movie he seemed a lot more calm and collective. There were also other strayings from the book, but that is bound to happen. Much like Kiss the Girls, the film loves up to Patterson's book. If you read the book, be sure to check it out.

7/10
---
:mara

Re: Rate & Mini-Summarize the Last Movie You Saw
---
In the Valley of Elah
Based on true events. Directed by Paul Haggis (crash) and staring Tommy lee Jones . This is about a father trying to figure out what happened to his son while on leave from the Iraq war. First of all Tommy lee Jones deserved to get nominated for the Oscar even though he stands almost no chance of winning. He's great as always, a very powerful performance indeed. Now this movie is politically charged as you might expect, but where it just didn't sit right, was the blatant antiwar/military feel throughout, I wouldn't call it propaganda, but its pretty heavy handed. You only really see the bad. It does deal with the very important issue of Post traumatic stress and what the effects of war can do to a man, so in that regard it was an important story to tell. I just don't liked getting preached to either way. I certainly would call myself anti-war and if I thought it was too much, I'd hate to see what a hawkish pro-war person would think
Either way its a descent crime/mystery story with great acting from the entire cast.
7/10
---
Hunter of Invisible Game
Join Date: Jul 2006
Location: highway jammed with broken heroes on a last chance power drive
Posts: 37,904
Points: 15,751
Re: Rate & Mini-Summarize the Last Movie You Saw
---
John Rambo

A missionary group comes to Rambo (who is living in Thailand running a ferry service) to use his boat to reach a village of Burmese refugee village in need of medical supplies. Anyways the Burmese army attacks the village and the missionaries are captured and Rambo ends up joining the mercenaries hired to save them. Easily the best Rambo outside of First blood and was actually a much better movie than I expected in general, oh and there is plenty of good old fashioned Rambo violence to look forward too.

8.5/10
---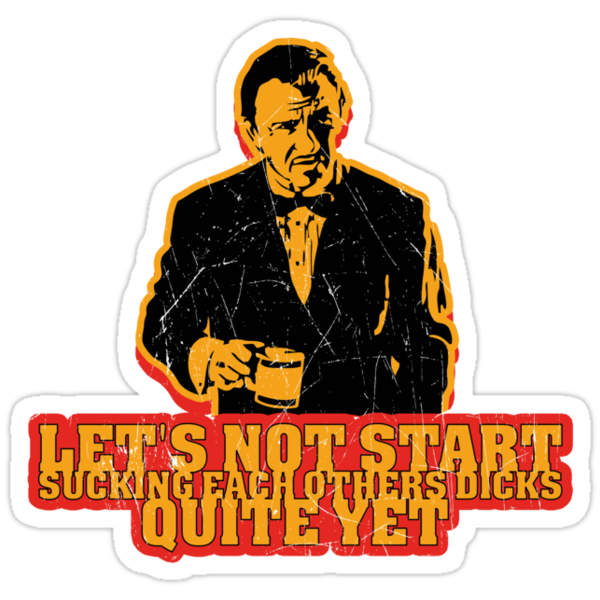 In the Heat of the Moment
Join Date: Apr 2005
Location: The Land of Rocks
Posts: 33,790
Points: 8,748
Re: Rate & Mini-Summarize the Last Movie You Saw
---
Penelope- a fairy tale like movie about a girl with a pig snout like nose. The plot alone did not interest me much, but I like Christina Ricci thats why I checked it out. Ermm, what can I say... I didn't enjoy it too much, watch if you really must.

5/10
---
:mara

Re: Rate & Mini-Summarize the Last Movie You Saw
---
"No Country For Old Men":

I have no idea why it took me this long to finally see this movie but it did and I was kicking myself later for not seeing this right away.

If you dont know the plot already it's about this man who discovers a briefcase full of cash and takes it of course while being chased by this maniac killer. It's a basic "cat mouse" chase movie with the town's sheriff trying to find where that guy is headed to save the life of the man with the money and his family.

Great story, great acting and great everything. Im not really big into these kind of movies but it was done so well it's hard not to become a fan of it. The big thing about this movie was its "tension" and everything has you locked on the screen waiting what'll happen next. There's not one thing I can think of that I disliked about this film.

10/10
---

[Mem:IYF]
[Follow Me on Twitter @xbskill]
---
Last edited by [MDB]; 02-18-2008 at

02:51 AM

.
Re: Rate & Mini-Summarize the Last Movie You Saw
---
The Science of Sleep: Directed by Michael Gondry
This movie is Michael Gondry at his best. A witty romantic comedy with brains. Its about a guy who confuses his dreams with reality. This seems to get him into trouble a couple times, but mostly its a look into the mind of a man with an imagination. Its a pure hearted movie. I strongly recommend it, especially for a date movie. Both men and women will enjoy this film.
9/10
---
rep 4 rep
please post in same thread
Re: Rate & Mini-Summarize the Last Movie You Saw
---
L.A. Confidential

Great film about three cops investigating a multiple murder/robbery at a coffee shop in 1950s Los Angeles. Guy Pearce, Russell Crowe, and Kevin Spacey star as the cops who sometimes help and hinder each other as they did deeper into the killings. Pearce and Crowe shine and the story is great as it goes into organized crime, prostitution, celebrity, and police corruption.

9/10
---
http://www.imagerotation.com/damon846/I1.png
Quote:
Originally Posted by Eddie Kingston
....It's like watching Lost and getting angry at the end. "Fuck I've been watching this show for six years and it turned out to be the bullshit thing I thought it would be!"
Posting Rules

You may not post new threads

You may not post replies

You may not post attachments

You may not edit your posts

---

HTML code is Off

---