Moron
Join Date: May 2011
Posts: 5,374
Points: 0
Re: Rate & Mini-Summarize the Last Movie You Saw
---
Quote:

The last movie I saw was Drive Angry and I loved it! One of my favorite movies of the year.
Moron
Join Date: Feb 2007
Posts: 11,493
Points: 0
Re: Rate & Mini-Summarize the Last Movie You Saw
---
Drive Angry - Mr Cage returns from Hell to hunt down his granddaugter and the killer of his daughter. The acting was horrendous, but the violence was pretty good. This movie was a 3D, so seeing it normally was sorta odd. 2/5

It would have received a 1, but there was a pleasant amount of tits.
Re: Rate & Mini-Summarize the Last Movie You Saw
---
Quote:
Drive Angry - Mr Cage returns from Hell to hunt down his granddaugter and the killer of his daughter. The acting was horrendous, but the violence was pretty good. This movie was a 3D, so seeing it normally was sorta odd. 2/5

It would have received a 1, but there was a pleasant amount of tits.
It was supposed to be. I quite liked it.
---
Hunter of Invisible Game
Join Date: Jul 2006
Location: highway jammed with broken heroes on a last chance power drive
Posts: 37,904
Points: 15,751
Re: Rate & Mini-Summarize the Last Movie You Saw
---
Papillion (1973)- Steve fuckin' McQueen escaping from a french prison on an island with a youngish Dustin Hoffman. Solid movie, holds up decently except the really fake looking blood and shiv related violence. Big chunk of the 3rd act was really strange though, especially Steve McQueen on nude indian island (I swear a couple of the girls were underage). Was based on a true story I suppose though so I guess they needed to show that part.

8/10 btw.
---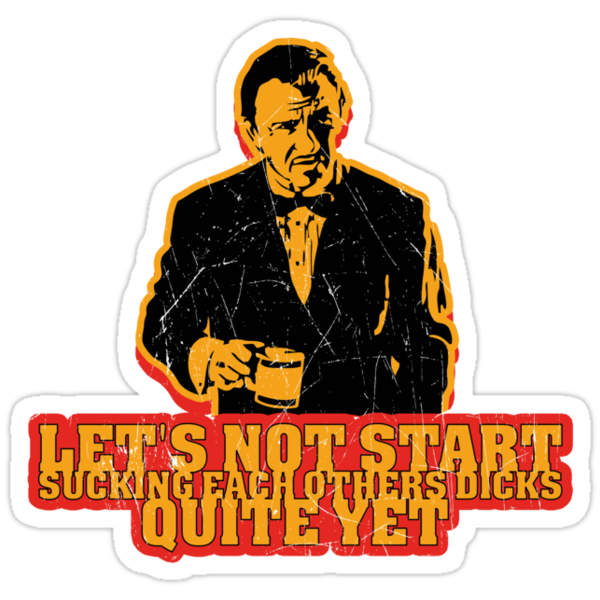 ---
Last edited by McQueen; 10-19-2011 at

01:39 PM

.
Re: Rate & Mini-Summarize the Last Movie You Saw
---
Killer Elite 7/10. one great fight scene and a good opening scene. the bad thing was they didn't show one of the kill scenes. also De niro was barely in it.
---
Re: Rate & Mini-Summarize the Last Movie You Saw
---
The Zookeeper-Kevin James plays a Zookeeper that takes advice from animals so he can get the girl. It wasn't that bad to be honest, then again Kevin James usually is in some pretty ok stuff. It had it's funny moments and it keep me watching. 8/10

Don't Be Afraid of the Dark: I actually had no idea that this was a remake of an old 1970s tv film(i should check the original out sometime as well i guess). I thought this movie was going to be crap, but it actually had it's moments & it was definitely better than how the previews made it look. It's about these demon fairies that eat children. 7.5/10

Drive- It's about a man who's a mechanic & also doubles as a get away driver. The acting & writing was awesome. Can't say there was alot of disappointments in this one. 9/10

Batman: Year One-It's been awhile since i've seen an animated Batman movie(the last one being The Batman Vs Dracula i believe) but this one delivered. It was nice to see an explanation on how some of the Batman characters got to where they are now.Good action, animation, and writing 10/10.
---
Last edited by Son Goku Burakku; 10-24-2011 at

09:05 PM

.
Re: Rate & Mini-Summarize the Last Movie You Saw
---
A History of Violence (2005) -
Interesting set-up and idea though it seemed like there wasn't enough time allocated to effectively tell the story in a way that would have made it feel realistic and convincing. Despite may tense scenes on paper it just didn't translate to the screen with very odd music choices and bizarre pacing. Nonetheless though an entertaining picture with some very good performances in spite of it being yet another Cronenberg movie where I felt that there was lots of wasted potential. Regardless, Mario Bello naked = buys!
6/10
Moron
Join Date: May 2011
Posts: 5,374
Points: 0
Re: Rate & Mini-Summarize the Last Movie You Saw
---
Quote:
[B]A History of Violence (2005) -
Don't forget your shoes!!
Re: Rate & Mini-Summarize the Last Movie You Saw
---
Black Christmas (1974)
Killer in the attic horror film.
Started off really silly especially with the stupid POV killer shots. Worked in Halloween, didn't here. Gradually however the plot became more unsettling and the suspense increasingly palpable leading towards an incredibly tense final third with one of the best endings to a film I've seen from any genre. The juxtaposition of the Christmas music and cheery exterior alongside the gory killings was also a really nice touch especially during a remarkable sequence in which a woman is murdered whilst some carol singers sing well a carol. Very good movie in all. No breasts though.
8/10
---
Re: Rate & Mini-Summarize the Last Movie You Saw
---
Well I've got a large series of posts here that I've been working on for about a month. Inspired somewhat by Cinemassacre.com's Monster Madness, I've been watching the appropriate movies to get me in the mood for Halloween. There have been so many great monster, ghost, & slasher flicks that capture the spirit of the season. I like those kind of films. I like to get scared, and I just love everything about the season.

So here we go. I am going to review 23 films that I have watched & reviewed over the course of about of month as my tribute to this time of year. This thread is called "Rate &
Mini Summarize the Last Movie You Saw". Well get ready for 23 mini reviews!

I noticed that a lot of these films could be grouped into one of four categories, so I'll go ahead and section them off just for kicks. Four posts, culminating in grouped up films equaling 23 reviews. In case anyone is wondering, no, I did not watch the films in this order. Also, I have to note that I have seen very few of the remakes of these films, especially once you get passed the classics like Dracula. I'm not saying these remakes are good or bad. I just know nothing about them and offer very little in the way of an opinion.

Final note, these mini reviews will include SPOILERS. I wrote these in a stream of consciousness sort of way and sometimes, when I want to make a point of something, giving away a spoiler is unavoidable.

So yeah SPOILERS SPOILERS SPOILERS


THE CLASSICS

When I think of classic horror films, my mind immediately goes to the Universal Monster Movies. In many ways, they were the trendsetters that set the bar for the horror genre as a whole. These films were the starting point and its amazing to see how many classic monsters Universal was responsible for popularizing. The Wolf Man, The Creature from the Black Lagoon, The Mummy, & The Invisible Man just to name a few. However, there are three films in particular that stand out as my favorites as they feature my two favorite movie monsters from the time period played by my two favorite horror actors available at the time: Boris Karloff as Frankenstein & Bela Lugosi as Dracula.

DRACULA (1931)

Based off the Bram Stoker Novel & famous stage production of the same name, an ancient vampire count comes to London to feed off of all the young female victims at his disposal.

As the first true supernatural horror "talkie" released, this might just be the single most influential horror film of all time. When you consider the time at when this movie was made, it is pretty amazing what they were able to do here. First of all, the atmosphere & gothic scenery are just amazing. Even vampire movies that play against this conception of Dracula use the coffins, the spider webs, the rats, the larger than life castles with gigantic staircases. Its hard to picture the horror genre without ever having a lot of this imagery. And of course I have to comment on Lugosi as Dracula, my favorite performance of the character. Now there have been many great actors to portray the legendary vampire over the years. Christopher Lee, Frank Langella, & Gary Oldman, just to name a few, but none of them quite have the same magnetic charm & instant recognition that Lugosi does. Maybe it's the Hungarian accent, maybe its his piercing stare, maybe its his expressive face, or maybe it's the benefit of black & white combined with the gothic atmosphere, but when I see Lugosi, I think "That's Dracula". He's more gentlemanly take plays against the Bram Stoker novel (Max Scheck in German silent film "Nosferatu"& Gary Oldman are probably the closest), but I can't help but view his portrayal as definitive. I also have to throw some love to some of the other iconic characters in the film, namely Dracula's demented servant Renfield who is delightfully crazy & over the top and Van Helsing, the professor that stands as Dracula's nemesis. The combative relationship between Dracula & Van Helsing is the core of the movie, and would carry over into various versions (check out the Hammer films featuring Lee & Cushing for that as well). It is a battle of good and evil between a wise & all knowing presence and a powerful supernatural force. Knowledge Vs. Power. This again would carry over into other Horror films over the years (Merrin/Demon in the Exorcist, Loomis/Myers in Halloween, etc.).

Now the film hasn't aged perfectly. The bat puppets used are pretty laughable & its hard to believe that anyone today would find the movie scary. Also, there are long stretches without dialogue and it feels like a silent film at points, something that would be off putting to today's audiences. However, it is a fascinating piece of film history with an everlasting charm & influence that, much like its titular character, is truly immortal.

9/10

FRANKENSTEIN (1931)

(NOTE: I do want to apologize if I ever reference The Monster as being named Frankenstein. I realize that isn't technically correct, but for me, the name is scary sounding and fit's the Monster, and heck, it was the name of his creator, so is it that much of a stretch for the name to be passed down to what is essentially the son?)

Based off of the Mary Shelley novel of the same name, Dr. Frankenstein creates a body made from the parts of dead bodies & reanimates it into a living being. The Monster, confused & misunderstood, goes on a rampage throughout the nearby village.

Now let me start off by saying that as an adaptation of the classic Shelley novel, the film is a failure. Aside from the title & the premise, this film owes very little to the novel. They don't even get the names of some of the main characters right (Its VICTOR in the novel, not Henry!). All of that said though, the Horror genre as a whole owes a lot to this film, very much like its counterpart Dracula. First of all, it had to be one of the first "Science Goes Wrong" films, a trend that has carried over through the decades and into modern films like "Splice". Basically the point of this movie is that if you play God, bad stuff happens. Very simple, but you'd be surprised how many horror & sci fi films have that message. The Frankenstein Monster itself, which again has very little connection to the physical description in the novel, has influenced movie monsters for decades. I would even say that some of the classic slashers owe a lot to Frankenstein with his towering presence & lumbering walk. Karloff looks great in the get up and has a more expressive face for the creature than most others that would portray him years later (including Glen Strange, Bela Lugosi, and Darth Vader himself David Prowse). At his core, the creature is a sympathetic & innocent character and I felt like Karloff captured that with no dialogue.

One advantage that I give the film over the book is that in the book, it is never explained how Dr. Frankenstein is able to reanimate the dead which gives the movie full license to come up with whatever it wants. And with it is the birth of the Mad Scientist laboratory with great electrical doo-dads and a Hunchback assistant. What do the gadgets do? I don't know, but it's a fantastic set that would become a staple of future Frankenstein films. Also, the climatic scene in the burning windmill was amazingly well done and was ahead of its time in several ways.

The movie has some story problems. The feud between The Creature & the Hunchback Fritz seems very rushed. Also, the Creature seems so unintelligent, I have to question how did he know where his creator's wedding was taking place and how to sneak in to attack his bride? All in all though, its one of the most influential monster movies ever made and is great fun to watch.

8/10

BRIDE OF FRANKENSTEIN (1935)

Following the events of the first film, Dr. Frankenstein swears off of ever trying to reanimate the dead with his ungodly experiments. However, the desire of the original monster to have a companion & the forceful encouragement of Dr. Frankenstein's old mentor Dr. Pretorious convince him to make a mate for the creature.

Without a doubt, this film is the highest point of the Universal Monster series. This might even be the first case in film history where the sequel surpassed the quality of the original. There are so many aspects of this film that are ahead of its time from the staging to the comprehensive & beautiful music score. However, where it really shines is in the writing. First of all, I love how they borrowed one snippet from the novel (The Monster's desire to have Frankenstein make him a mate) and centered an entire movie around that idea and gave it a payoff. This film has an emotional impact no other film in Universal's Monster series quite has. The Monster being a sympathetic character is taken to the extreme here as he is shunned & tortured by society when all he needs is some kindness. The famous scene where he meets up with the old blind hermit and they form a friendship is a great emotional moment. I've honestly seen people cry during that scene. And most shocking of all is when the Monster learns how to speak, which helps add depth the Karloff's already iconic performance. His journey or torment is actually pretty heartbreaking and I rank it up there as probably Karloff's best performance. I also have to throw some love to the two new characters. First off is The Bride herself. There isn't really much to say except that for a character that was only on screen for a few minutes at the end of the movie, she really has become a largely recognizable character. How many other female monsters are there that have the same level of recognition as The Bride does? I honestly can't think of any.

And then of course all praise goes to, honest to God, one of my favorite movie villains of all time, Dr. Pretorious. If the original Frankenstein gave birth to the mad scientist archetype, Pretorious came in and pushed it all the way to the moon. His wild eccentric personality, his sly humor, & the way he drives the film makes him a great character for this film. I love how he is able to manipulate the other characters into doing what he wants them too, and it really makes him feel like he's a Satan like tempter/trickster personality. One of my favorite scenes in the movie is when he meets up with The Monster in a tomb and he just casually greets him like an invited guest. Its great and its fascinating to see such an evil personality take control of such a powerful figure to seek his goals. He is the icing on an already delicious cake. This movie is fantastic and I definitely recommend it to anyone looking for a good old school piece of film making. Like Dracula & Frankenstein, it isn't scary to modern audiences, but it's the best made film of its kind, was way ahead of its time, and I think could still entertain today.

10/10

Now Universal would continue to utilize both Frankenstein & Dracula as the years went on while creating various new monster franchises along the way. Karloff would play The Monster one more time in the very underrated "Son of Frakenstein" starring Basil Rathbone (famous for his portrayal of Sherlock Holmes), but the character would endure. Future films would also introduce a memorable character named Ygor (often the name mistakenly given to Fritz in the first film) with Lugosi in the role, and he was great. I have to say with the original classic, a superior sequel in Bride, a strong entry with Son, and some solid monster crossovers here & there, the Frankenstein character did very well under the Universal Banner. Since then, the character has become a staple of pop culture and is referenced & utilized just about every where you look, especially this time of year. Other films under Hammer Films would be made with Peter Cushing as Dr. Frankenstein, most of which were very good. There was a "Mary Shelley's Frankenstein" which was more faithful to the book with Robert DeNiro playing the monster (and quite well I think). But this is one of those cases where I feel the movie has become more famous than the book. This look & presentation for the character, specifically with Karloff in the make up, is what we think of when we think of Frankenstein, and that's alright by me.

Unfortunately Dracula did not fair as well in future Universal films. The immediate sequels "Dracula's Daughter" & "Son of Dracula" didn't feature Lugosi in his famous role, and the films suffered for it (though I have to say that Daughter is somewhat under appreciated). And John Carradine's portrayal of the character in the monster crossover films was downright laughable. Without Lugosi in the titular role, the character suffered. Lugosi would only get to play Dracula one more time on film and that was in an Abbot & Costello movie. But despite those problems, the Dracula character endured and reached the pop culture as big as any movie monster could. The Hammer films with Christopher Lee in the role were mostly really good & make up for most of the problems that Universal encountered. And since then, there have been multiple Vampire crazes in society, with the works of Anne Rice & the recent explosion of Twilight coming to mind. For better or worse, I think we can thank the success & recognition of Dracula for the enduring intrigue of Vampire lore.

Just 3 films today, but I got 9 more coming tomorrow as I cover The Slasher Genre.
---
Last edited by TripleG; 11-07-2011 at

01:09 AM

.
Posting Rules

You may not post new threads

You may not post replies

You may not post attachments

You may not edit your posts

---

HTML code is Off

---