Re: Rate & Mini-Summarize the Last Movie You Saw
---
Child's Play

Surprisingly being a big horror film buff I'd yet to see this one till today in it's entirety. Enjoyed it, very 80's with it's presentation. Solid acting all round, Chucky was the highlight with some good punchlines, especially yelling "Fuck you" at the old woman who called him an ugly doll. Little Andy making his mum breakfast in bed was super cute, even if he, being 6 and all, couldnt do it properly. Not a great movie but enjoyable and pretty good, plus considering when it was made, Chucky moved pretty well and didn't seem too fake. 7.5/10
---
***

Re: Rate & Mini-Summarize the Last Movie You Saw
---
Quote:
Child's Play

Surprisingly being a big horror film buff I'd yet to see this one till today in it's entirety. Enjoyed it, very 80's with it's presentation. Solid acting all round, Chucky was the highlight with some good punchlines, especially yelling "Fuck you" at the old woman who called him an ugly doll. Little Andy making his mum breakfast in bed was super cute, even if he, being 6 and all, couldnt do it properly. Not a great movie but enjoyable and pretty good, plus considering when it was made, Chucky moved pretty well and didn't seem too fake. 7.5/10
I love the Child's Play series,Seed of Chucky can burn though.
Day Breakers:
I've been wanting to see this one since it was released,i was finally able to when i downloaded it a week ago. To be honest i could have kept on waiting. It's a movie about some virus that causes a vampire outbreak & scientist try to develop some kind of tofu like substitute for blood. I give it a 6.9 out of 10.
Insidious:
This movie was pretty bad,it was basically my experience with Paranormal Activity all over again,fell into the hype & it didn't deliver. The ending is probably the only reason why i'm giving it the score i am 7.0 out of 10.
Your Highness:
I wasn't really expecting much to be honest,and i'm a fan of James Franco & Danny McBride. It was actually kind of funny,not the best comedy out there ,but it did have it's moments 8.0 out of 10.
Source Code:
Out of the bunch i saw i actually really enjoyed this one the most. Jake Gyllenhall is becoming one of my favorite actors now. The movie was pretty entertaining plot wise & had alot of nice twist & turns 9.5 out of 10.
Re: Rate & Mini-Summarize the Last Movie You Saw
---
Your Highness UNRATED

Very glad I did not listen to the reviews and let them influence me. I was pleasantly surprised. Even though the acting (and accents) was at times cringeworthy and some of the penis jokes got old, I got a couple of laughs out of this, which is what I wanted. Courtney FTW! I didn't mind seeing Natalie Portman either.
Re: Rate & Mini-Summarize the Last Movie You Saw
---
The Blair Witch Project (1999)

One year after the disappearance of three Student Filmmakers, their video eqiptment & recordings are found in the woods of Burkittsville, Maryland. The footage found is then compiled into a movie to document their efforts to explore the legend of The Blair Witch and provide explanations for what happened to them.

I like it when movies try to make the most out of the least, something that is hardly ever seen now in the age of CGI. This movie has virtually no budget and its just three kids with a couple video camera in the woods, but they are able to create a bit of a creepy atmosphere with little more than shaking a tent & some KY Jelly. It is also nice to see a horror movie that isn't just gratuitous violence just for the sake of it. The kind of unnerved & paranoid feeling the crew has as the film goes on reminds me of John Carpenter's The Thing a little bit as nobody knows what it is they are facing, when it'll strike, and how it'll do it and that's what makes it so intriguing.

The movie isn't perfect though. The ton of unanswered questions left when the film is over kind of irks me, and the unsteadyness of the camera (inherent to the style of shooting they went with, I know) can be bothersome. And going back to the unanswered questions, I still don't know how to feel about the ending. Its the scariest part of the movie, by far, but its also so (intentionally) mysterious that I don't even know what happened. But its still an entertaining movie all the same. All in all, its a film that has more to it than it seems upon first glance.

Certainly better than Book of Shadows: Blair Witch 2. PU! What a stinker.

7/10
Re: Rate & Mini-Summarize the Last Movie You Saw
---
Blair Witch ending still terrifies me. You're right though it's definitely a flawed film despite its innovative style. And yeah, Blair Witch 2 might just be the worst horror sequel ever made. Well certainly up there anyway.
Last film I saw:
Mute Witness (1995)
Whilst accidentally locked inside a film studio a mute female make up artist witnesses a snuff film taking place. The first half is an absolute masterpiece of suspense as the two killers try and track the protagonist down. It then goes kind of overboard with the melodrama but the impressive ending effectively ties together all the plot strands. Very impressive horror/thriller. With a better second act it could have been truly awesome.
8/10
---
Re: Rate & Mini-Summarize the Last Movie You Saw
---
Quote:
And yeah, Blair Witch 2 might just be the worst horror sequel ever made. Well certainly up there anyway.
Its a CLOSE second to Exorcist II. And you know what? Hell, even though I haven't seen it in years, the bad taste still lingers when I think about it. I'll review it now:
Reagan, now a few years older & getting past her traumatic demon possession, is subjected to a new scientific therapies which only leave her vulnerable to another attack from the demon Pazuzu.
I can't think of a first sequel that was such a far departure in quality to the original classic. Most film franchises, even those that start off with classics, don't get that bad until after they've done a few. Godfather sank in the third entry for example. Star Wars it took 16 years after the third movie & Jar Jar Binks to bring it down. But Exorcist II? WOW! We go from one of my all time favorites to probably
My problem with the film is that it was so obviously made by someone who hated the first film. John Boorman is a great director (he did Deliverance for Goodness' sake). But it was obvious that he had no love for the established first film. In the film, the story says that The Exorcism actually made Reagan's condition worse. How? She seems perfectly fine & happy in this film. Before The Exorcism, she was spitting up pea soup, scarring herself, masturbating with crucifixes, and, oh yeah, KILLED A GUY!! But oh yeah, she's totally worse off now with her tap dancing & being just a ray of sunshine everywhere she goes. Father Karras' role in the Exorcism is completely overlooked & ignored to the point that it almost feels like he was removed from continuity entirely.
And don't even get me started on the hair-brained mysticism & wildly unrealistic science that the story uses. The first film was great because they created an entirely realistic world that these bizarre events took place in, and the problem was approached very realistically with psychology & extreme medical practices being considered LONG before ideas of faith & religion are even considered, and even mocked when they are. Here, the Catholic Church hands out Exorcisms with the drop of a hat, even though that's not what they said in the first film, and all the other stuff going on with Demon Locusts, Dream Machines, and all kind of other crap destroys that realism. Its impossible to understand & follow most of the time & it doesn't help that the acting is as bad as the writing.
More unintentional humor derives from the fact that they gave the demon a name: Pazuzu. Yes, it matches the name of statue from the first film, but there's a reason WHY they didn't use that name in the first movie. BECAUSE IT SOUNDS SILLY!!! Seriously, its almost an adorable name you'd give to a pet bird or something.
Betrays the original in tone, continuity, & realism. It features hard to understand concepts & stories & its too unintentionally funny to be taken seriously as a horror film. Its a complete failure of a film.
1/10
Re: Rate & Mini-Summarize the Last Movie You Saw
---
Taken

Liam Neeson strolls through the film remaining typically badass throughout seemingly without ever pausing for a breath. Pretty much non-stop action and non-stop Neeson just kicking anyone's ass that stands in his way. Usually in films there is a turning point where a bad guy will get the upper hand. Does this happen? Nah, Neeson just continues to beat the shit out of random foreigners in a quest to find his daughter.

Would it ever win loads of awards and be called the best film ever? Hell no.
Is it incredibly enjoyable throughout? Hell yes.

A film containing non-stop action that continues to thrill time after time, whilst allowing you to get engrossed in the story. I enjoyed it a lot but as I said, it wouldn't be winning any Oscars.

7.5/10
Hunter of Invisible Game
Join Date: Jul 2006
Location: highway jammed with broken heroes on a last chance power drive
Posts: 37,904
Points: 15,751
Re: Rate & Mini-Summarize the Last Movie You Saw
---
I heard they're making Taken 2 with Neeson again. Not sure what to think of that.
---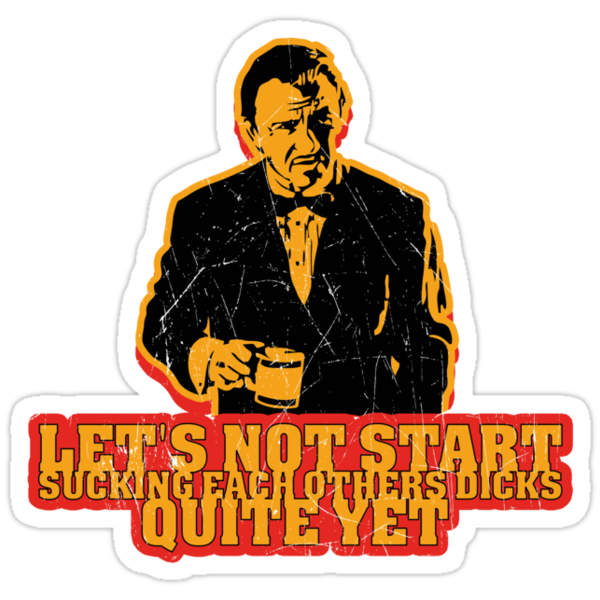 Re: Rate & Mini-Summarize the Last Movie You Saw
---
Pirates 4
n Stranger Tides:
Honestly it's not the best of the Pirate franchise,but it's definitely not the worst of it either. Lots of good moments & some new & old cast returned,kind of missed the other 2 previous protagonist(don't know their names at the moment),but after the end of At World's End i understand why they weren't used in this movie 8.5 out of 10.
Regularly Beating Up James Ellsworth
Join Date: Sep 2010
Location: Lancashire
Posts: 3,845
Points: 39
Re: Rate & Mini-Summarize the Last Movie You Saw
---
Monsters Inc (2001)
Awesome movie. One of the best put together animated movies i've ever seen. I do believe it's better than Toy Story 3 in terms of quality. Funny, smart, lots of fun scenes and is very re-watchable too. Easily one of Pixar's best. The characters win you over easily, even the less relevant ones, such as Sanderson. I give it a good
9.5/10
.
Posting Rules

You may not post new threads

You may not post replies

You may not post attachments

You may not edit your posts

---

HTML code is Off

---