Re: Rate & Mini-Summarize the Last Movie You Saw
---
The Prestige

Nolan is a great director, no doubt about it, but i dont believe he has really released a masterpiece yet. Most of his films are great big budget action films, but they are not as deep as Nolan tries to make you believe. The prestige is the closest to perfection that he has come IMO. Underrated by most, and filled with brilliant performances, the movie kept me hooked til the end, even though i had watched a couple of times already. Like most of Nolan movies, belief has to be suspend towards the end, but this movie is more character drive than the rest of his arsenal, and i believe its stronger for it.

9/10
Re: Rate & Mini-Summarize the Last Movie You Saw
---
Watched a couple of the Harry Potter movies over the last few days.

Half Blood Prince

Good movie, it doesn't exactly follow the book, which hurt the movie at times but it's still entertaining.8/10

Goblet of Fire

This is my favoirte book in the series and might be my favorite movie in the series as well. it does a really good job with the tasks, last one was changed a lot but it worked well, Voldemort was pretty cool too. 8.5/10
---
Re: Rate & Mini-Summarize the Last Movie You Saw
---
In Bruges

8/10

Expected a lot from this film and it delivered with a good performance from Farrell with some great lines. Didn't see the ending coming and enjoyed the cliffhanger it was left on.
---
Re: Rate & Mini-Summarize the Last Movie You Saw
---
Twelve

Stars:Emma Roberts, 50 Cent, Chace Crawford, Rory Culkin, ZoŽ Kravitz.

Directed by Joel Schumacher

The movie follows A young drug dealer watches as his high-rolling life is dismantled in the wake of his cousin's murder, which sees his best friend arrested for the crime. (Credit IMDB)


6/10 I wanted to like it more but I felt it wasn't a proper payoff for the time invested.



Stone

Stars: Robert De Niro, Edward Norton, Milla Jovovich

Directed by John Curran

The movie follows A convicted arsonist looks to manipulate a parole officer into a plan to secure his parole by placing his beautiful wife in the lawman's path. (Credit IMDB)

5/10 I get what they were trying to do. But honestly you have all that great talent together it should of been better.

*(Note) Both are available on Netflix if you want to check them out
---
---
Last edited by AKM-95; 07-06-2011 at

09:00 PM

.
Re: Rate & Mini-Summarize the Last Movie You Saw
---
Harold and Kumar 2: Escape From Guantanamo Bay: Sequel to White Castle picks up right were the original left off with Our heroes on the way to Amsterdam to go after Harold's dream girl. They bump into Kumar's old college girlfriend and her fiance. While on the plane the two decide to get stoned and are mistaken for terroists by passengers for A: Their Ethnic Decent of Korean and Indian and B Americans are idiots and thing Bong is a Bonb. They are sent to Guantanamo Bay but make an easy escape and journey to Texas to get help from Kumar's ex's fiance who is a well connected political figure. We get the return of the God that is Niel Patrick Harris who like in the first film is what i can say pure badass. The two reach Texas but are double crossed sent back to Guantanamo but escape the plane and stop the Wedding and finaly get to Amsterdam. Wraps up the story of the first two films well. Not a masterpiece but good Stonner Comedy which is awesome.
---
Re: Rate & Mini-Summarize the Last Movie You Saw
---
X-Men

Bought the original trilogy and Origins: Wolverine today and hadn't seen the first three so gave the first a watch

7/10

Pretty solid acting and characters, although some of the fight scenes towards the end left a bit to be desired for me. Enjoyed it as a whole though and look forward to watching the next two.
---
Da' Maniac loves you
Join Date: Jun 2005
Location: Lansdowne, PA. A place that's right next to Philadelphia. Where It's Always Sunny...
Posts: 9,132
Points: 6
Re: Rate & Mini-Summarize the Last Movie You Saw
---
Horrible Bosses

A surprisingly fun movie that gave me enough laughs to make me appreciate the effort put into it. The entire cast is superb. All the bosses take it up a notch to the point disliking them should come easy for anyone. I haven't seen any comedies in theaters this year, so I'm glad that I gave this one a shot.

That and it's always good to see Charlie step outside his Sunny fame more. He's automatically a great talent for comedies. Movie gets a B grade from me.
---
Re: Rate & Mini-Summarize the Last Movie You Saw
---
Bad Teacher

What can I say, horrible movie with barely a laugh to be had. Jason Segel was, well, Jason Segel and Cameron Diaz did, in parts, recapture some of the charm she hasn't shown since There's Something About Mary but overall this 'comedy' was a fail.

3/10
---
The Ultimate Dragon
Bryan Danielson
Hunter of Invisible Game
Join Date: Jul 2006
Location: highway jammed with broken heroes on a last chance power drive
Posts: 37,904
Points: 15,751
Re: Rate & Mini-Summarize the Last Movie You Saw
---
Transformers 3: Dark of The Moon

Epic Masterpiece it is not, but what did you expect from Michael Bay. Chicago gets fucked up, lots of shit explodes, robots, McDreamy plays a douche, Jason Statham is a lucky man, seriously. Unapologetic summer movie fun, better than the second by far, but still prefer the first.
---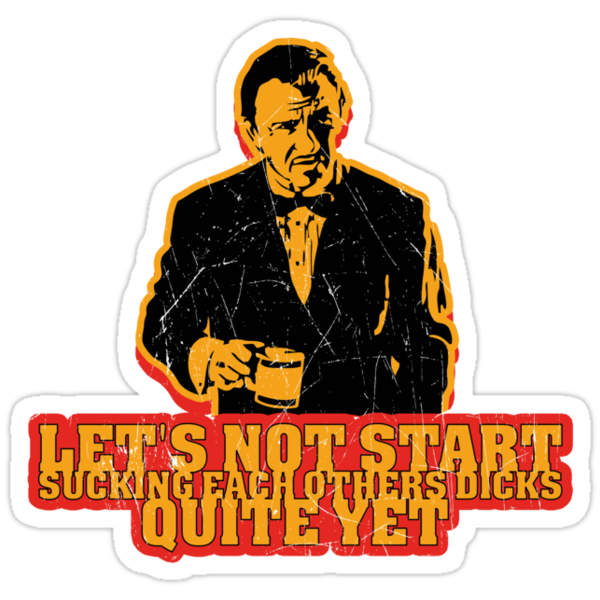 Re: Rate & Mini-Summarize the Last Movie You Saw
---
The Tree Of Life Directed by Terrance Malick.

I don't know what to say because I don't want to spoil it for people who haven't seen it yet, but to put it simply, this is a film about life.

It is amazing, beautiful, stunning and it makes you ask alot of questions. Mallick is an absolute master at his craft, to me this a pure work of art. I was entranced the whole way through and was stunned by some of the scenes/footage I saw on the screen.

I haven't seen anything quite like this. 10/10.
Posting Rules

You may not post new threads

You may not post replies

You may not post attachments

You may not edit your posts

---

HTML code is Off

---