Re: Rate & Mini-Summarize the Last Movie You Saw
---
Payback (The Director's Cut) - Crime thriller in which Mel Gibson comes back for revenge after he's betrayed and left for dead by his wife and partner in a heist,Gibson eventually goes up against the local crime syndicate, dirty cops, and a squirmy middleman. If you've seen the version shown in theaters than this will be like watching an entirely different movie. The theatric version is comedic and more rapid-fire while this version is serious, slow-paced, and grim. They're both good movies, but I like the theatric version just a little better than this one.

8/10
---
http://www.imagerotation.com/damon846/I1.png
Quote:
Originally Posted by Eddie Kingston
....It's like watching Lost and getting angry at the end. "Fuck I've been watching this show for six years and it turned out to be the bullshit thing I thought it would be!"
Re: Rate & Mini-Summarize the Last Movie You Saw
---
Crank

A hit man gets himself injected with what everyone in the movie calls "the Chinese shit," and he's got to keep his adrenaline up or he dies — which he figures he'll do anyway. So he goes and gets some cocaine and Red Bull and public sex with his girlfriend to help him stay awake long enough to exact revenge on the gangsters who did it to him.

9/10 Very good movie.
Moron
Join Date: Feb 2007
Posts: 11,493
Points: 0
Re: Rate & Mini-Summarize the Last Movie You Saw
---
The Great Debaters - Excellent directing. Acting was far superb. As good as a formulaic rags-to-riches success stories as they come. 9.6/10
In the Heat of the Moment
Join Date: Apr 2005
Location: The Land of Rocks
Posts: 33,787
Points: 8,739
Re: Rate & Mini-Summarize the Last Movie You Saw
---
Donnie Brasco- decided to check this film out for two reasons, Al Pacino and Johnny Depp. Both are great actors, so i expected good things from this movie. The film is about an undercover cop who goes by the name of Donnie Brasco who hangs around with mob men to get more information on what goes on with them. I think Johnny Depp does brilliant undercover, because he sounds pretty damn convincing playign a mobman. My favorite part of the film has to be when Mr. Moto gets his ass kicked because he told Depp to take his shows off. That whole scene was pretty damn good. But really the film is worth a watch for sure, if you like Al Pacino and his work, this film should be no different.

7/10
---
:mara

Tag Teaming With James Ellsworth
Join Date: May 2007
Posts: 1,028
Points: 0
Re: Rate & Mini-Summarize the Last Movie You Saw
---
Cloverfield

I like it until ended so abruptly. I believe the hype and it just couldnt live up but it was a decent film at best. Its about a monster that attacks. New York City on the night of the main characters going away party. it follows five friends around filmed in 1st person. IMO this film had potential but it didnt' really live up to it.

7/10

Another thing....anybody realize when there is a monster it attacks NY! Godzialla...yep, cloverfield....yep, what is it with people destroying my state....not a fan here!
---
2008 MLB playoff predictions (made on 7/20)

AL East- Boston Red Sox
Al Central- Chicago White Sox
AL West- Los Angeles Angels of Anaheim
Wild Card- New York Yankees

NL East- New York Mets
NL Central- Chicago Cubs
NL West- Los Angeles Dodgers
Wild Card- Milwaukee Brewers
Re: Rate & Mini-Summarize the Last Movie You Saw
---
A Bronx Tale- Such a good movie, but sad ending. A story about how a boy lives by the leader of a mafia becomes freinds with the man after not rating him out for a murder, and his father disaproves and trys to lure him away from the mafia.
9.5/10
---
Re: Rate & Mini-Summarize the Last Movie You Saw
---
I Am Legend

Great science-fiction film. Will Smith is a wonderful actor. My favorite actor of all time. The plot was intriguing, the acting was solid, the delivery was there, and the effort was obvious. The ending was a bit rushed though. Its the only flaw in the movie.

8/10.
---
King Arthur's Orange Juice
My Friends Are Cool
Hunter of Invisible Game
Join Date: Jul 2006
Location: highway jammed with broken heroes on a last chance power drive
Posts: 37,904
Points: 15,751
Re: Rate & Mini-Summarize the Last Movie You Saw
---
3:10 to Yuma - 9.5/10

Infamous outlaw Ben Wade (Russell Crowe) and his vicious gang of theives and murderers have plauged the Southern Railroad. When Wade is captured, Civil War veteran Dan Evans (Christain Bale) volunteers to deliver him alive to the "3:10 to Yuma," a train that will take the killer to trial. But with Wade's outfit on their trail the mission soon becomes a violent, impossible journey towards each man's destiny.

(just so you know I'm stealing this from the back of the DVD case)
---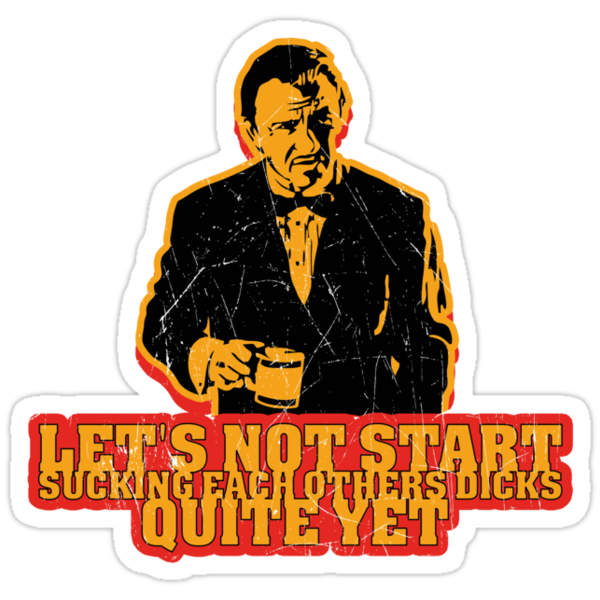 Dagger without a cloak
Join Date: Sep 2006
Location: Bury me with my guns on so when I reach the other side I can show him what it feels like to die
Posts: 17,393
Points: 31,883
Re: Rate & Mini-Summarize the Last Movie You Saw
---
3:10 to Yuma
Yeah, so I watched it with McDreamy...sue me


I loved this movie. Absolutely loved it. Can't recommend it enough.

9 out of 10
Cloverfield
Might possibly end up being my favorite movie of all time. Not the best movie of all time, mind you, but my favorite.

9 out of 10
---
In the Heat of the Moment
Join Date: Apr 2005
Location: The Land of Rocks
Posts: 33,787
Points: 8,739
Re: Rate & Mini-Summarize the Last Movie You Saw
---
^^ glad someone else enjoyed Cloverfield as much as I did.

Atonement- a film about a man who is sent to prison, because of an insinuation from a little 13 year old writer. This film stars Keira Knightley and James McAvoy. I guess it started off pretty slow for the first twenty minutes or so, but it picked up during the dinner scene. I think both put on a great performance. While the film is good, I would not call it the best of 2007, don't know how this one was considered best drama over some of the other choices. But even so, it is still a good film thats worth a look.

8/10
---
:mara

Posting Rules

You may not post new threads

You may not post replies

You may not post attachments

You may not edit your posts

---

HTML code is Off

---