Wheelman for James Ellsworth
Join Date: Dec 2005
Location: somewhere you're not
Posts: 690
Points: 0
Re: Rate & Mini-Summarize the Last Movie You Saw
---
C.H.U.D. (1984) by Douglas Cheek

A popular 80s classic horror film. A nice traditional monster movie except that now the monsters are in the sewers. Douglas's Cheeks C.H.U.D is a cult classic in my book. You know nowadays so many wannabee filmmakers try to do the same type of creature features but fail miserably. C.H.U.D has had staying power for it's atmosphere, tongue in cheek humor, politically incorrectness and it's story. This was the movie that had John Goodman, Jay Thomas in early roles. Christopher Curry and Daniel Stern were great as Bosch and Reverend. Stern would be recognized to younger audiences in Wonder Years as the voice of Kevin Arnold.

I still goosebumps at our first glimpse of the C.H.U.D in their habitat. Cheek's directing attempts to make the movie serious while throwing a couple random bizarre moments like the "shower scene" and coin swallowing scene.

You know this is more of a traditional creature feature because we don't see many scenes with the C.H.U.D but when we do they are all keepers!!!

10/10
In the Heat of the Moment
Join Date: Apr 2005
Location: The Land of Rocks
Posts: 33,787
Points: 8,739
Re: Rate & Mini-Summarize the Last Movie You Saw
---
Planet 51- a film about an astronaut who lands on a planet filled with aliens, and ironically they find him to be the "alien". Featuring the voices of Dwayne Johnson (Race To Witch Mountain), Jessica Biel (I Now Pronounce You Chuck and Larry), and Justin Long (Drag Me To Hell). I thought the premise of the film was pretty unique, and I was quite interested in seeing this film ever since I heard of it. I honestly can't say I enjoyed it to much. I guess I got my hopes to high for the film and was expecting, an awesome animated adventure. For what its worth, it should entertain. Just not as much as I had initially hoped. Oh and what's up with The Rock doing kiddie movies? Move on up in the world man!

6/10

The Blind Side- a film based on the story of Baltimore Ravens offensive lineman, Michael Oher. Starring Sandra Bullock (All About Steve), Tim McGraw (Four Christmases), and Quenton Aaron. Too start off I'm not a huge fan of American football (I'm a soccer fan). So I did have my doubts about watching this film. I did enjoy other football based films of the past though, so that got me to check out the film. It was pretty impressive, with an interesting plot, and well rounded acting. Bullock put on a good performance in this one, but no surprise as she normally does impress me in her films. Fans of the Raven's would probably have to check it out. I also recommend the film to sport's film fans.

7/10
---
Re: Rate & Mini-Summarize the Last Movie You Saw
---
The Road:
The Road follows the premise from the book of the same name. An unnamed father (Mortensen) and his young son (Smit-McPhee) struggle to survive after an unspecified apocalypse and make their way toward the coast for possible food, shelter, safety, or to potentially find other survivors of the cataclysmic events.
Great movie. Very intense and spellbinding. One of those movies that's very depressing in parts but has a strong impact towards the ending. Mortensen was outstanding here, best performance I've ever seen him in. Worth checking out.
4.5 out of 5
---

[Mem:IYF]
[Follow Me on Twitter @xbskill]
Re: Rate & Mini-Summarize the Last Movie You Saw
---
I Love You Beth Cooper

A high school valdictorian, declares in his speech that he wants to leave high school with no regrets and that is when he confesses his love to Beth Cooper played by Hayden Penttiere. They later meeet, up and the whole night they get ino crazy adventures along with two of Beth's friends and the main guy character's friend. The main character, learns more and more about Beth as the night goes on, and she learns more about him, and why he has had a love for her. This movie was actually better than I expected it to be and looking at Hayden P half the time is not bad at all. I would say since it's out on DVD its worth renting.

8.5/10.

Sex Drive

Another teenage comedy where the main character Ian Lafferty is a shy 18-year-old high school graduate as well as a virgin, and jealous of the success his best friend Lance enjoys with women. Ian chats online with "Ms. Tasty" to practice appearing confident to women, and eventually agrees to meet her in person in Knoxville, Tennessee. Ian along with his friend Lance and best friend Felicia embark on the trip to finally get Ian laid. While this movie did have some funny parts it was not as good as I expected. I suggest if you know any good free movie watching sites, check it out on there because this movie is not even worth renting.

4/10.

Gamer

In 2034, mind-control technology has taken society by storm. Ken Castle has revolutionized the gaming industry with his invention of self-replicating nanites. The nanites colonize in the brain, gradually taking over the existing brain cells and allowing full control of all motor functions by a third party. The first off-shoot of this technology was Society, an online community in which gamers pay to control a real person in a pseudo community, much like current simulated worlds such as Second Life. Those who work as characters in Society are paid for their participation, unlike Castle's latest creation, Slayers. A multiplayer, first-person shooter game, Slayers allows gamers to control death row prisoners in mass-scale death matches. Any inmate who lives through 30 matches wins his freedom. Simon, a 17-year old trust fund baby, controls Kable the online champion of the game, having won 27 matches and lived through them all. Slayers and Society are hugely popular, making Castle the richest man in America within a matter of weeks. However, Castle's organization is the target of a activist group called Humanz, who claim the nanite technology has a more ominous purpose. Personally it had a lot of great action, and it wasn't to bad with blood or anything. However many times the action is so fast paced, that you kind of lose track of what is happening, however still a very decent movie.

7/10.

Well I'm sure I'm going to be watching more movies soon, so hope you all enjoy my little reviews and stay tune for more.
---

THANKS TO CHAMPVIADQ/FOURTHWALL/ABROWN0718 FOR THE BANNERS
Hunter of Invisible Game
Join Date: Jul 2006
Location: highway jammed with broken heroes on a last chance power drive
Posts: 37,904
Points: 15,751
Re: Rate & Mini-Summarize the Last Movie You Saw
---
I forgot The Road came out last week. Read the book a few years ago and it was pretty depressing, expect the movie to be similar but i'll go see it.
---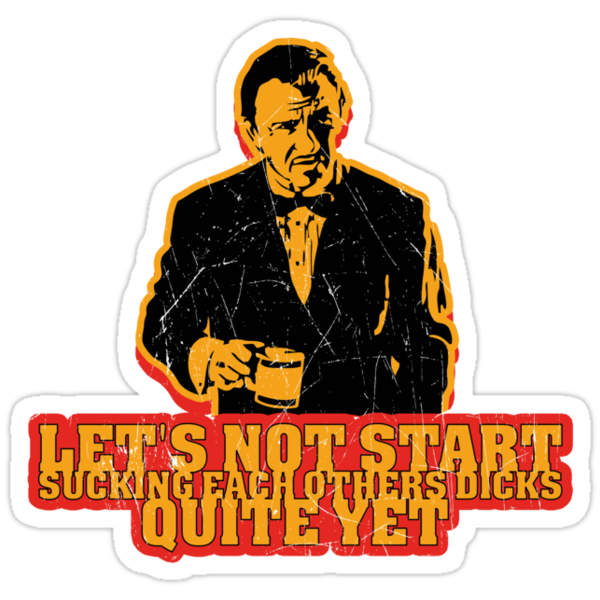 Re: Rate & Mini-Summarize the Last Movie You Saw
---
100 girls

story- a dude gets laid in a elevator during a blackout, so the rest of the movie he is trying to find out who the girl was.

acting- meh

overall- this was actually a pretty funny sex comedy. lots of bathroom humor and dick jokes.

8/10
---
Moron
Join Date: May 2009
Location: Planet USA
Posts: 8,283
Points: 0
Re: Rate & Mini-Summarize the Last Movie You Saw
---
Observe and Report(2009)

Watched this as a rental on Net flix. I didn't have high expectations but this was a really good, funny comedy. You can't go wrong with a Seth Rogan comedy. Theres basically a "pervert" who goes around showing ladies his penis in the mall parking lot. As the movie progresses Rogan begins to lose his cool and snaps and loses his job and this is just a fun watch. Ray Liota from Goodfellas is also in this movie as the bad guy of the movie who is this big private investigator with a suite who tries to solve the case of the mall pervert but in the end Seth Rogan solves it and tells him he can shove it. Good movie. One of my favorite movies I've seen recently.

I'm a Fugitive From a Chain Gang(1932)

If you like classic movies you've gotta see I'm a Fugitive on a Chain Gang. The greatest movie I think I ever seen. It's very depressing but it puts your mind right into the movie. Really loved watching this. Set around the great depression this old movie is about a good citizen who gets back from fighting in world war 1 and when he returns he decides to leave working his job he had before the war and travel around the country but because of the title of the movie you know somewhere this poor fellow is gonna get fucked up and locked up for an eternity of suffering. He meets up with a guy at one city he's in and the guy takes him into a roadside diner and robs the place with a gun while he makes him take the money out of the register door. The cops are right on the scene. He tries to run away but theres nowhere to run and they arest him. He is sentenced to work on the chain gang. This movie shows the horrors and day in day out hardship of being on this chain gang. He escapes which is almost impossible and you have hope he'll make his life better and he does by moving to Chicago and working his way up to a prominent man in the city but as things are just going right his wife who hates him rats out to the detectives and he decides to go back on the chain gang because he's promised he'll be let out within a couple of months. Turns out he has to spend a year and then they decide to keep him in for his full original sentence of 10 years. He escapes again and returns to Chicago to see his lover who he wanted to marry but couldn't because of his mean evil bitch of a wife who ratted to the detectives on him. Then he fades into darkness and the movie ends. A must see guys.

10/10! Yeah it's that good
---
Last edited by ViolenceIsGolden; 12-03-2009 at

11:51 PM

.
Re: Rate & Mini-Summarize the Last Movie You Saw
---
2012

Basically the film shows the end of the world. It starts off little but then before you know it there are giant volcanoes and massive tsunamis to keep you glued to the seat for the whole of the film! There is some superb acting and the special effects leave you rubbing your eyes to see if you actually are seeing all this. I'll admit that after I came out I was wondering if it really could be the end of the world in 2012. Superb Film.

Overall: 9/10

---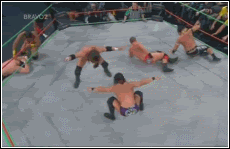 Makin Cash, Getting Trashed
Moron
Join Date: Nov 2009
Posts: 16
Points: 0
Re: Rate & Mini-Summarize the Last Movie You Saw
---
2012,The movie is awesome, has breath taking visuals with strong storyline , completly enjoyed it.
Re: Rate & Mini-Summarize the Last Movie You Saw
---
(500) Days of Summer.

I've been itching to see this since I first laid eyes on the trailer. Absolutely fantastic, most likely the best 'romance' this year.

**** 3/4
---
Who cares?
I remember the golden years.
Posting Rules

You may not post new threads

You may not post replies

You may not post attachments

You may not edit your posts

---

HTML code is Off

---