In the Heat of the Moment
Join Date: Apr 2005
Location: The Land of Rocks
Posts: 33,787
Points: 8,739
Re: Rate & Mini-Summarize the Last Movie You Saw
---
Astro Boy- a film about a boy who after an accident is transformed into a robot, and how he copes with the world and his family. Featuring the voices of Freddy Highmore (The Spiderwick Chronicles), Nicolas Cage (Knowing), and Kristen Bell (Couples Retreat). The film is based on the popular Japanese manga. I think the film was very well made. I have to say, that a lot of the animated films we see today are very entertaining and do well in revealing a compelling message. I mean sure you can draw out the plot from miles away (as you can with most family films these days), but the road to its conclusion was entertaining throughout. A great film, that I think was well worth watching.

7/10
---
Hunter of Invisible Game
Join Date: Jul 2006
Location: highway jammed with broken heroes on a last chance power drive
Posts: 37,904
Points: 15,751
Re: Rate & Mini-Summarize the Last Movie You Saw
---
Velvet Blue
- A film about four people, an Ex-Con dying of cancer (Ray Liotta), a suicidal man (Forrest Whitaker), a painfully shy mortician (Eddie Redmayne), and a stripper (Jessica Biel) who's son is dying in a coma all looking for redemption. Not the most cheerful movie but it was well acted and put together. Also think it may be Patrick Swayze's final movie role (he was Biel's strip club boss). I thought Forrest Whitaker's part of the story didn't really tie into the movie as well as the other three's story arcs (he had one encounter with the mortician but otherwise had nothing to do with the other three) did but otherwise it was a fine movie. And Jessica Biel got topless.
B-
---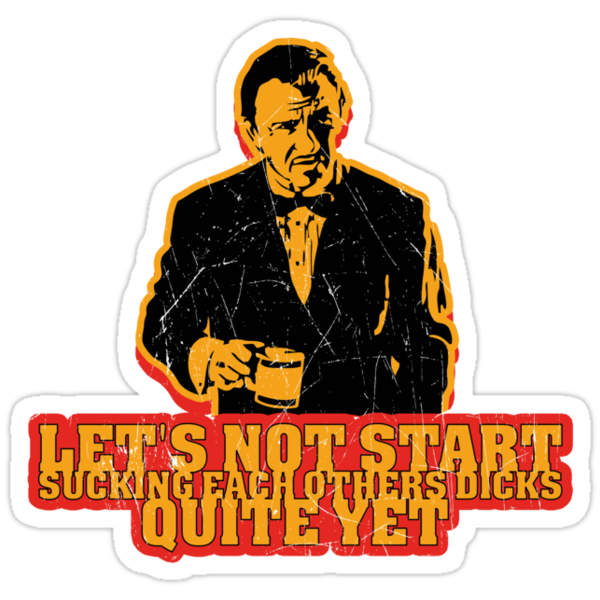 In the Heat of the Moment
Join Date: Apr 2005
Location: The Land of Rocks
Posts: 33,787
Points: 8,739
Re: Rate & Mini-Summarize the Last Movie You Saw
---
Saw VI- the sixth installment in the film series, where a man named William must go through a series of life altering tests. And more is revealed about the Jigsaw Killer and the full picture of his work. The only reason I watched this film was because I was forced to, not because I had any interest in it. Having seen the previous five, I think the series has gotten repetitive and pathetic. This one is no different. A gorefest, that tries to feed you a "sophisticated plot" which fails terribly because most people stopped giving a shit a while back. Its become downright confusing to understand these films because of too many characters, plot twists, and other shit happening in between. As expected, I disliked it.

5/10


The Invention of Lying- a film about a world where everyone tells the truth all the time, and a man who tells the first lie and continues to do so. Starring Ricky Gervais (Night At The Museum: Battle of The Smithsonian), Jennifer Garner (Ghosts of Girlfriends Past), and Rob Lowe (Thank You For Smoking). This film is also directed by Ricky Gervais. Here is an entertaining little comedy, that I really enjoyed. A very creative film that delivers in its humor and its satirical comedy at times. This probably won't be a film that is gonna be talked about a lot this year, but it was a very entertaining and well made film. Recommended definitely.

7.5/10
---
---
Last edited by RICH ROCKHEAD; 10-26-2009 at

12:30 AM

.
In the Heat of the Moment
Join Date: Apr 2005
Location: The Land of Rocks
Posts: 33,787
Points: 8,739
Re: Rate & Mini-Summarize the Last Movie You Saw
---
Edit- Sorry Double Post

The Informant!- a film about a man named Mark Whitacre and the company ADM, and how he got them involved with the FBI for price fixing. Starring Matt Damon (The Bourne Ultimatum), Scott Bakula (American Beauty), and Joel McHale (Open Season 2). A film based on the book of the same name, which is a true story. This film was very enjoyable. Matt Damon delivers such a great performance, and he alone was more than enough to like this film. The film was a dark comedy, which is a type of film which I appreciate for its wit. One of the better films that I have seen all year. I recommend this film, although it might not appeal to everyone's taste.

8/10

The Stepfather- a film about a man who moves in with a family, and the fact that he happens to be a dangerous yet subtle murderer. Starring Penn Badgley (Gossip Girl), Dylan Walsh (The Lakehouse), and Amber Heard (Pineapple Express). Here is a film I checked out mainly because I am a fan of Penn on Gossip Girl. I must say it was surprisingly a good film. Although predictable and cliched at times, it wasn't dull anywhere. Amber Heard is just there for eye candy, which is probably her future in upcoming films. But other than that the film made for a good time. I must say Dylan Walsh did a great job of being an annoying father figure, who you wanted to see get killed.

6.5/10
---
Re: Rate & Mini-Summarize the Last Movie You Saw
---
Saw 5.

While it isn't the first, I enjoyed it. I honestly think people go into these movies expecting something really epic. I went in with no real expectations, and didn't come out of it disappointed or wanting my time back. Kept me glued, had a story and was enjoyable, which is what I want from movies.
Re: Rate & Mini-Summarize the Last Movie You Saw
---
100 Girls
I found it on Hulu if you want to watch it so here is a mini summary about it:
Summary:
After leaving a party at a women's dormitory (aka the "virgin vault"), Matthew (Jonathan Tucker) is trapped in an elevator with an unknown, and unseen, woman when the power goes out. Matthew and this unknown woman have sex in the dark. When Matthew wakes up in the morning — still in the elevator — he finds himself alone with a pair of her panties. On a mission to find his mystery maiden by finding a matching bra for the panties, Matthew becomes the maintenance boy of the virgin vault. Along the way he meets some different woman each with their own personality. You have Patty (Emmanuelle Criqui) who is a a mis-understood slut, Arleane (Katherine Heigl) who is a tomboy feminist, and Cynthia (Jamie Pressly) the pretty popular girl who gets everything she wants. Matt the whole movie tries to find this girl from the elevator so he can tell her how much he loves her. Will Matt find this girl or will she just be a one night happening?
MY TAKE:
The movie came out in 2000, and was not even in theathers. However, I really thought with the stars they had it was made pretty good. Alot of nudity, if guys are in to that type of thing... and Katherine Heigl kisses another girl. Jokes were pretty good, and some good laughs. Only problem with it is at times some of it is ridiculous with the plot, but then again it is a movie so with that said.... I actually might put this on my Christmas list or just buy it.
8/10- Go find it on hulu.
---

THANKS TO CHAMPVIADQ/FOURTHWALL/ABROWN0718 FOR THE BANNERS
Re: Rate & Mini-Summarize the Last Movie You Saw
---
The big labouski - 4/10 meh film don't see what all the fuss was about in this film didn't enjoy it as much as i wanted to some funny parts but that's the only good thing about it
---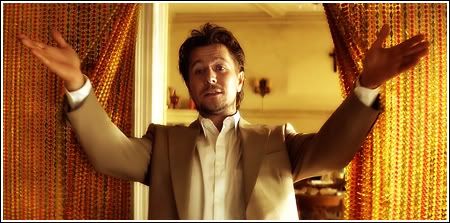 Follow me on twitter @TheManJordo
Re: Rate & Mini-Summarize the Last Movie You Saw
---
AdventureLand

From the director of Super Bad made this piece of shit. Didn't really laugh, it felt like a depressing movie throughout and I just didn't get it. Oh yeah and it just fucking ended, what's up with that? Honestly hapoing for something pretty awesome here but it was nothing that I expect.

Duhh 3/10
Re: Rate & Mini-Summarize the Last Movie You Saw
---
Wuxia/Hong Kong cinema galore!

Enter The Dragon ~ Starring Bruce Lee, John Saxon, & Jim Kelly

Bruce Lee's last hurrah, as it were, and what a hurrah it is. A film about a man who goes on to investigate supposed drug and prostitution dealings, with the perpetrator being a former Shaolin follower named Han. The man (Bruce Lee) joins a martial arts tournament under the guise of being a participant in order to get closer to solving the investigation, while he cooperates with two other men with their own reasoning for being on the island.

As a kung fu film, it's decent, and full of some good, choreographed action that depicts each of the combatants in a surprising and engaging light. It's best viewed as an action film, but the pacing near the beginning somewhat hurts it, and it's quite rare to see an actual fight in the first hour or so. The meat of the action occurs during the final 30 or so minutes. It doesn't measure up to the Big Boss or Fist of Fury, but it's on par with Way of the Dragon, I believe. Hollywood just didn't cater to Bruce Lee's strengths all too well, and it didn't feel too much like a Bruce Lee film ought to feel. Granted, the ending fight was innovative for its time and has created a lot of imitators, but other than that, there is nothing of note here that Bruce Lee fans haven't seen before.

Overall, a decent kung fu Hollywood flick, but it pales in comparison to Bruce Lee's previous ventures in the genre. This serves much better as a teaser to those earlier films, an appetizer to be blunt.

Rating ~ 6.2/10

***

Dragon: The Bruce Lee Story ~ Starring Jason Scott Lee & Lauren Holly

An embellished biographical film of sorts, and based on the book Bruce Lee: The Man Only I Knew attributed to Bruce Lee's wife, Linda Lee. It details the accounts of Bruce Lee's life with a plethora of embellishments, both exaggerated and blatantly fictionalized.

I thought the film was well done, emotional, and a heartwarming chronicle of Bruce Lee's life, just abridged and fictionalized for the sake of cinema. The music is memorable, and the fight scenes that are here, such as the first major one in the film that comes about as a result of Bruce Lee teaching non-chinese students, are great but cut short, as unfortunate as it is. It's not a kung fu or action film as much as it is drama, and it excels here. I felt genuinely connected to the characters, to Bruce Lee and his wife, among others. When it came time for the end, I clapped because I wanted to see more of this man's life, but within the 100 or so minutes of the film, I was satisfied and felt as if I knew him.

Overall, great stuff. Remarkable sophomore effort from the man who'd later go on to direct Dragonheart, The Fast and Furious, and xXx. I loved it, and that's all I can say.

Rating ~ 8.9/10

***

The One Armed Swordsman ~ Starring Jimmy Wang Fu

A film about a man who loses his arm in a swordfight (well, it's arguable) and while he falls in love with the woman who takes care of him, there is something amiss and someone is targetting his master.

One of the pioneers of Hong Kong/Wuxia cinema, if you call yourself a fan of wuxia films, this film is a must-see education on how some of the cornerstones of the genre began. This is one of Chang Cheh's best films, and it's arguably one of the best the Shaw Brothers have ever produced. The effects may seem cheesy nowadays, but for its time, it was more than adequate. The action is a bit choppy at times, but that doesn't take away from the fact this film oozes brilliance. It was the first real violent wuxia film, and it shows. The choreography hasn't aged well, but I believe that's what makes it even better. Strange, I know, but it's what I believe.

Overall, a pioneer in Hong Kong cinema and one of the finest Cheh has ever directed, and the Shaw Brothers have ever produced. If you're a fan of Hong Kong/Wuxia cinema like I am, there is no missing The One Armed Swordsman.

Rating ~ 8.6/10

***

Fist of Legend ~ Starring Jet Li & Yasuaki Kurata

A remake of Bruce Lee's Fist of Fury, Fist of Legend casts Jet Li as the character of Chen Zhen as he attempts to defend the honor of Jingwu school against the japanese.

To be honest, I prefer this one over Bruce Lee's version. Not because it is newer, shinier, or because it has a cleaner aesthetic, but because as a whole, it's a superior film. As much as Bruce Lee kicks ass in the original, Jet Li does just the same in this one, and this film also incorporates an emotional element in the form of Jet Li's japanese love interest, Mitsuko. Not to mention, it has one of the greatest fights known to Hong Long cinema - the long awaited encounter between Jet Li and japanese martial artist Yasuaki, who's talented in his own right. It's an incredible fight scene - actually, all the fight scenes in this film range from good to excellent, and this is not a small feat. It's made possible by not just the talent of the martial artists involved, but due to the choreography of Yuen Woo Ping, who'd go on to action direct films such as Crouching Tiger Hidden Dragon, The Matrix, Kill Bill, and the Forbidden Kingdom. The japanese in this film are also not portrayed in a biased light, which can be attributed to the easing of relations between the two countries now, while in retrospect, Bruce Lee's time was much more tense.

Overall, I believe this is a superior film to Bruce Lee's. Old school or nostalgic kung fu film fans will perhaps disagree with such an assessment, but I believe it. Both films are great action films in their own right, but Fist of Legend adds so much without diliuting the foundation of its premise that it is the complete package.

Rating ~ 9.4/10

Coming Up Soon
Crouching Tiger Hidden Dragon
The Big Boss
Curse of the Golden Flower
The Legend of the Black Scorpion
Shogun's Ninja
Re: Rate & Mini-Summarize the Last Movie You Saw
---
Paranormal Activity - 9/10

Scared the shit out of me. Thought it was very well done.
---
Posting Rules

You may not post new threads

You may not post replies

You may not post attachments

You may not edit your posts

---

HTML code is Off

---