Re: Rate & Mini-Summarize the Last Movie You Saw
---
Jarhead

Details the journey of a young US man who joins the army, specifically the marines, and they get deployed to the Gulf during the 1st Gulf War. He's a sniper in a specialist unit, and it just shows camp life, patrols etc, until they get a chance at a mission to eliminate a target. The ending was a letdown for me, and the film didn't have much sense at all.

Grade: D- (3/10)
Re: Rate & Mini-Summarize the Last Movie You Saw
---
Transformers: Revenge Of The Fallen

Sam must once again help the Autobots against the Decepticons and a new force known as The Fallen. This movie was everything I hoped for and more. I was never bored and question why it got so many bad reviews.

9.5/10
---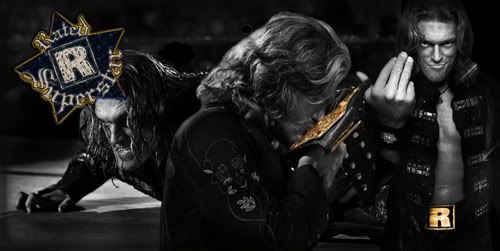 Re: Rate & Mini-Summarize the Last Movie You Saw
---
Hurt Locker

Action woman Kathryn Bigelow returns to form in this intense war drama about an elite Bomb Squad whose job is to disarm and diffuse deadly bombs that plagues modern day Iraq. Her first film since 2002's K19:The Widowmaker, this movie is the best way to make a comeback and I just hope people will notice that. Rarely does a woman captivate the action junkies out there by putting together a series of intense, breath taking scenes and with the lightning fast pace she simply won't let you recover and you'll find yourself glued to the screen for the whole two hours of the movie.

Jeremy Renner, Anthony Mackie and Brian Geraghty all gave good performances though not memorable in any way, they carry the sentiments of the soldiers currently serving in the Iraq war and I believe justice is brought to each of their roles. Supporting roles include Ralph Fiennes, who is everywhere right now, Guy Pearce and David Morse. Although much of them are pretty much in only a scene or two, they did pretty well considering. The Hurt Locker is a movie that transcends politics and all that mumbo jumbo. Simply put, this movie is a kickass action pic that grabs you by the throat and won't let go until the end credits roll. If you're into this kind of stuff, then this is a must see.

8.5/10
---
---
Last edited by Nicky Flash; 07-28-2009 at

02:22 PM

.
Re: Rate & Mini-Summarize the Last Movie You Saw
---
Varsity Blues - ** (4/10)
- 1999 sports drama starring James Van Der Beek, Amy Smart, Paul Walker, etc. Basically one of those "our town surrounds itself with this school sport," which was football, and Jon Voight played a very controversial coach who was like Bobby Knight on PCP. Walker's character is the star quarterback, but when he goes down, and Moseby (Van Der Beek) starts his own rise to stardom, he starts making some decisions his coach isn't too happy with, which causes some rough tension among the masses. the movie is ultimate cheese, if anything just to watch Van Der Beeek, Smart, and Walker sport some mediocre hick accents. It's cheesy, over-dramatic, and doesn't carry a lot outside its cliche except for a couple of laughs here and there. mostly, its just bleh. The only real stand out scene, is of course, the human sundae. but that didn't save this banana split. oh, witty.
In the Heat of the Moment
Join Date: Apr 2005
Location: The Land of Rocks
Posts: 33,787
Points: 8,739
Re: Rate & Mini-Summarize the Last Movie You Saw
---
G-Force- a film about a team of Guinea Pigs who are imprisoned, and try to stop a man from putting weapons in household products. Featuring the voices of Sam Rockwell (Frost/Nixon), Penelope Cruz (Vicky Cristina Barcelona), and starring Zach Galifianakis (The Hangover). Nice to see the dude from Hangover in this film, but other than that its decent I guess. Don't expect anything great from this film, but it wasn't as boring as I took it would be. Good for the children, but as I've said before, it doesn't stand out.

6/10
---
Re: Rate & Mini-Summarize the Last Movie You Saw
---
ironman

dare you to find me a better superhero movie, dicks.

9.5/10
---
Gentlemen, if you lose today you will continue to be the best in the world but if you win today you will be eternal.
Re: Rate & Mini-Summarize the Last Movie You Saw
---
Public Enemy

Johnny Depp plays John Dillinger a gangster from the 1930's. Nice movie, featured a good cast, Depp was awesome, Bale was ok-ish. And the movie was a pretty awesome ride.

8/10
Re: Rate & Mini-Summarize the Last Movie You Saw
---
Bruno
i gave it a 9 out of 10 because i laughed through out the whole film and i really don't understand the bad reviews some people have given it

im seeing public enemies today so i hope i like it
---
I always wondered why nobody did it before me. I mean, all those comic books, movies, TV shows. You think that one eccentric loner would've made himself a costume. I mean, is everyday life really so exciting? Are schools and offices so thrilling that I'm the only one who fantasized about this? Come on, be honest with yourself. At some point in our lives we all wanna be a superhero.
Re: Rate & Mini-Summarize the Last Movie You Saw
---
Street Fighter: The Legend of Chun Li

Rating: 1/10

Summary: Complete abortion. Really, I have no idea what else to say about it. It was the highest budget piece of garbage I have seen in ages. I don't recommend anyone see this, I don't care how big of a fan of the games you are, you'll be wishing you took my advice in the end.
Re: Rate & Mini-Summarize the Last Movie You Saw
---
Watchmen

I thought this was a great movie. Very dark and brooding and a good job of showing the dark side of superheroes. The action sequences were very well done and satisfying I thought the opening scene was incredible. Rorschach and the Comedian stood out as the most well done characters, they were played to perfection. I have read the graphic novel and while it didn't follow everything it did do a great job and even gave a nod to little things like the comic book reader and newsstand. I did not find anything wrong with the few liberties taken with the story.

9/10
---
Posting Rules

You may not post new threads

You may not post replies

You may not post attachments

You may not edit your posts

---

HTML code is Off

---