Re: Rate & Mini-Summarize the Last Movie You Saw
---
Transformers: Revenge Of The Fallen

Right, lets get this straight, the negativity towards this movie is ridiculous. The critics have given it a slating because "The story is lacking" which therefore makes it "dumb". I read one review that said "The action is spectacular, but the movie itself is bad." hang on a minute, this is an ACTION movie, its not intended to be the godfather, its a movie about Giant robots fighting each other, what the hell do people expect! It really annoys me that people can't appreciate a good action movie. The ACTION was friggin amazing in this movie, It was funny, you cared about the characters, people saying that only 14 year old boys will enjoy this is the stupidest thing i have ever heard, and i know some moron will come on here and say something like "You obviously don't know what a good movie is", but i don't care, i am a fan of movies and i am passionate about film, some of the best films ever made and some of my favorite's are all character driven, but i can also appreciate a brilliant action movie and this movie was a brilliant action movie. By the way, the fight in the Forrest was absolutely stunning.

9/10
In the Heat of the Moment
Join Date: Apr 2005
Location: The Land of Rocks
Posts: 33,787
Points: 8,739
Re: Rate & Mini-Summarize the Last Movie You Saw
---
Twilight Zone: The Movie- a film about the popular television series, which brings you four tales based on former episodes of the series itself. Starring Dan Aykroyd (Ghostbusters), John Lithgow (Shrek), and Kathleen Quinlan (Made of Honor). This movie has four segments, so I will review each segment separately.

Bigot- this segment starts off with an ungrateful and very bitter bigot, who gets to go through the horrors that many of the people he "hates" went through. This was a pretty solid segment, and was very interesting. Its sad to know the lead actor (Vic Morrow), was killed on set of this film, when he was decapitated by a helicopter that was out of control. Other than that, a good, eerie segment to get the film rolling.

6.5/10

Kick the Can- the next segment was based on the episode "Kick the Can" and is about an old man with a magical tin can, that can make people youthful again. Interesting premise, but come on. This segment reeks of too much sentimentality. Its hard to care for this one, seeing as its so happy go lucky.

3/10

It's a Good Life- based on the episode "It's a Good Life", this tells the tale of a young boy who has supernatural powers, that can be very destructive. This one started off very good, and the twist was unexpected. Towards the end it slowed down, and felt ridiculous. I would have rated this one higher, had it kept up with the manner it started.

5.5/10

Nightmare- based on the episode "Nightmare at 20,000 Feet". Its about an anxious, claustrophobic man on board a plane, where he witnesses a creature destroying the wing of the plane. I saw the episode (in which William Shatner stars), and thought it was great. This one was also good, as Lithgow's acting was very solid in this segment. Probably the best segment in the entire film.

7/10

Overall, two of the segments were good and two were not as good as could be. I think it was a decent film watching experience, and fans of the series should probably check this film out.

Overall- 6/10
---
:mara

Re: Rate & Mini-Summarize the Last Movie You Saw
---
Red Cliff

Directed by John Woo. In order to unify China, Prime Minister Cao Cao goes on a conquest to crush the nations of Shu and Wu who he feels are rebelling against the Emperor. With no other alternatives, Lords Liu Bei and Sun Quan are forced to forge an alliance and battle in an completely outnumbered situation on the waters of Red Cliff.

8/10.

One of the best Chinese films I've seen in quite a long time. At two movies, it clocks in at around 4 hours, there are some slow scenes and the pacing is quite off sometimes. Some of the subplots also fall flat but other than that it's quite a spectacle of a movie. Beautiful score and beautiful visual effects. Anyone that appreciates fine Chinese cinema should view it.
Re: Rate & Mini-Summarize the Last Movie You Saw
---
Revolutionary Road
Was a well told story about a couple who simply think they are better then
their current directions their life is taking. Great acting helps to
7.5/10

Coraline
Henry Selick does a great job once again with this sometimes dark but
great story. Not as good as nightmare of course but it stands on its own
8.5/10

Revenge of The Fallen
......lets just say this....i thought Wolverine would be the biggest let
down of the year....i was wrong
3/10
---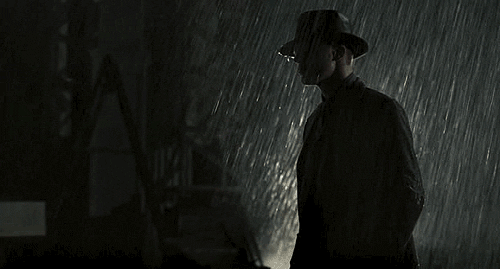 Moron
Join Date: Feb 2007
Posts: 11,493
Points: 0
Re: Rate & Mini-Summarize the Last Movie You Saw
---
The Hangover - I'm not a huge fan of the movie theater, but this movie was a given to see because of how promising the previews looked. The movie ended being a comedy to remember in 09. Comdies usually dry themselves out, while I found Hangover to continue to be funny throughout, and a good ending with the sideshow of pictures of their night. 8.5/10
---
Last edited by Killswitch; 07-06-2009 at

01:24 AM

.
Asking JAMES ELLSWORTH for Wrestling Advice
Join Date: Nov 2008
Location: Great Bend, Kansas
Posts: 281
Points: 0
Re: Rate & Mini-Summarize the Last Movie You Saw
---
Ice Age 3 - Judging by the previews, I thought this movie would be decent, so a few friends and I figured we'd take a watch at it. The fact of the matter is...it sucked. The previews made it to look absolutely hilarious. I won't lie, I laughed quite hard maybe two or three times, but my friends? Not once. I'll have to say this movie was a huge letdown.

4/10.
---
Top 5 Current Favorite Wrestlers:
1. Edge
2. Randy Orton
3. Kurt Angle
4. Chris Jericho
5. The Miz
Re: Rate & Mini-Summarize the Last Movie You Saw
---
The Hangover
7/10
a good comedy movie since many years.
About a bachelor's party of a youth,going to vegas with his friends and to be brother in law(slightly crack).I couldnt stop laughing even after it was over.A good one if u want some fun after a stressful day's work
Re: Rate & Mini-Summarize the Last Movie You Saw
---
Land Of The Lost - This is a god awful movie. I saw it for free and was still dissapointed. The parts with Matt Lauer are the funniest parts of the movie for sure. I wouldn't reccomend paying anything to see this.

2/10

The Hangover - This on the hand would have been well worth the money. Four guys go to Vegas for a bachelor party and when they wake up they can't find the groom. Zach Galifinakis is fantastic in this and his stand up is great to by the way. I laughed more in the first ten minuted of this than I did during the entire Land Of The Lost movie.

9/10
---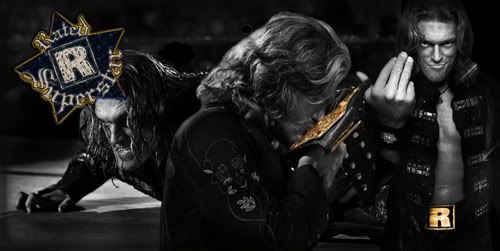 Re: Rate & Mini-Summarize the Last Movie You Saw
---
X-Men Origins: Wolverine

heard so much shit about this movie so i went in with incredibly low expectations and actually kinda enjoyed it.

7/10
---
Gentlemen, if you lose today you will continue to be the best in the world but if you win today you will be eternal.
Re: Rate & Mini-Summarize the Last Movie You Saw
---
Transformers: Revenge of the Fallen
I anticipated this movie since I exited the theatre after watching the first one 2 years ago. The first Transformers movie was absolutely spectacular in so many ways and ROTF upgraded and made the first one look like shit, though it isn't! ROTF was amazing, reading about its reception made me feel like it would let me down, good thing it did because when I saw it I was blown away; The story, the characters, the action, the comedy was top notch. The action scenes were alot easier to watch and follow compared to the previous one and the moment Optimus died brought a tear to my eye. The comedy from Wheelie, Skids & Mudflap and Sam was superb, couldn't have any better comedy in an action movie like this. Story told everything we needed to know about the origins of the Transformers.
9.8/10
The Hangover:
Okay, anyone who hasen't seen this, has to; funniest movie you will ever see. The non-stop hilarious antics Phil, Alan & Stu get upto to find their soon-to-be married friend Doug are off the charts funny and it never gets too immature or too repetative and the story takes awicked twist right at the end. Also, the credits are a great touch, looking back on what really happened
.
9/10
---
good luck
Posting Rules

You may not post new threads

You may not post replies

You may not post attachments

You may not edit your posts

---

HTML code is Off

---