Re: Rate & Mini-Summarize the Last Movie You Saw
---
Hancock

First of all, Charlize Theron looks absolutely bangin in this film. Second of all it's a Will Smith film. That should be two reasins enough to see it.

I was actually pleasantly surprised by this film. It was much better than I was expecting. More than your typical superhero film. Story plot is really good and clever and works throughout the film really well. Well and truly worth seeing.

9/10.
Hunter of Invisible Game
Join Date: Jul 2006
Location: highway jammed with broken heroes on a last chance power drive
Posts: 37,904
Points: 15,751
Re: Rate & Mini-Summarize the Last Movie You Saw
---
Dr. No

Sean Connery as Bond, James Bond investigating the dissipearance of a fellow MI6 agent in the Carribean. Bomd's investigation leads him to an island owned by the evil genius Dr. No and Ursula Andress is in a Bikini... need I say more?

8/10 - Connery puts all the other "Bonds" to shame.
---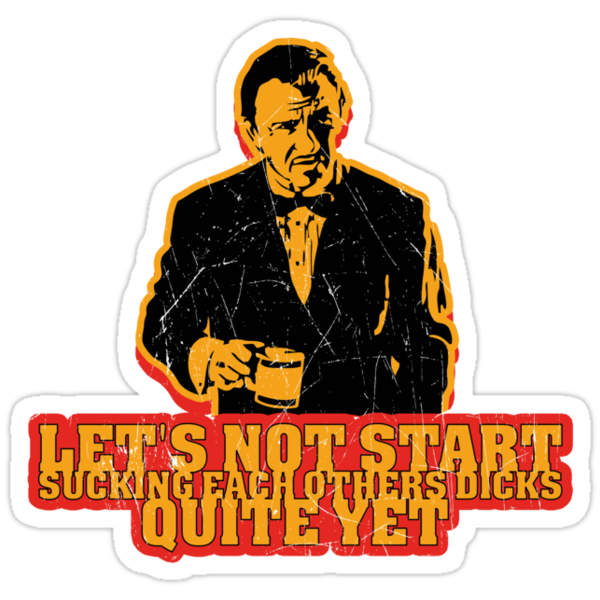 Re: Rate & Mini-Summarize the Last Movie You Saw
---
Saturdays Movies

The Cottage - *** (7/10)
- 2008 British horror-comedy starring Andy Serkis. A hardass and a pansy kidnap a girl and try to hold her for a ransom paid by the father, but things start going horribly awry when she escapes. Throw in some wild characters with a weird monster-like shrouded human, and youve got yourself a party. Its pretty funny, and entertaining the whole way through, just remember, youre watching one of those European-style horrors, which rely much more on their grim humor than on their shock and scare methods.

The Devil's Backbone - ***1/2 (8/10)
- 2001 horror drama directed by Guillermo Del Toro. It is in 1939, and centered largely around a housing development dorm-type place where a young boy is staying in the bed of a former boy who died, and his ghost haunts him for particular reasons. I dont want to give anything away, but its very solid, and extremely well done. Del Toro directs it with great style and class, and keeps the pacing going very well. Great movie.

The Reader - **1/2 (6/10)
- 2008 drama starring Kate Winslet and Liam Neeson. A young 15 year old boy falls in love and has a summer fling with a woman, only to find out later that she is a war criminal, and has sent young girls to their deaths. While the story is an interesting one, you never get fully invested in the characters, or find much reason to care about their plight. When you give me characters i dont like or care for, i cant fully like the movie, which is too bad, because i liked the premise.

The Doll Master - *** (7/10)
- 2004 Asian horror movie. A group of people stay in a house of a renowned maker of dolls, who has dolls that are extremely human-looking, and she is planning on making some that are akin to the guests in her home. Dolls are just naturally creepy, and ones that look extremely human are even creepier. This movie has a great tone, with a few good scare moments. Overall it is definitely worth a watch if you enjoy these types of horrors.
---
cool and smooth, that's how i play.


QUIZ OF THE YEAR FIELDING & BRAND (BUT MOSTLY FIELDING) SWAG
Re: Rate & Mini-Summarize the Last Movie You Saw
---
24 Redemption

good movie.
---
Gentlemen, if you lose today you will continue to be the best in the world but if you win today you will be eternal.
Re: Rate & Mini-Summarize the Last Movie You Saw
---
Austin Powers-International Man Of Mystery

Story- After he and Dr.Evil were frozen, They both get unfrozen, Evil tries to destroy the world while Austin must adjust to the 90's and stop him

Acting- Myers is great and Elizabeth Hurley is smokin hot.

Overall- probably nmy favorite one of the series, this movie is pretty funny.

8.75/10

Wanted

Story a group of assasians takes a guy who's going nowhere under their wing so he can kill the man who killed his father.

Acting-meh

Overall- this movie was sorta dissapointing, i was expecting some over the top non stop action flick. but this movie doesn't really have all of that. the action it does have is pretty good though. the train scene is pretty amazing and the car chase is awesome as well. 8/10
---
---
Last edited by Prometheus; 01-07-2009 at

10:57 PM

.
Re: Rate & Mini-Summarize the Last Movie You Saw
---
I Am Omega

Another Zombie movie, but this was supposed to be about the last man on earth and was related to I Am Legend (which I never bothered watching). I don't know about the I Am Legend part, but the man ran into a few people on the way so he really wasn't anywhere near being the last man alive. The story consisted of this man who thought everyone else was dead until he gets webcam feed of this hot chick that happens to be living at a pet store. There were only 4 living human beings scene in the movie. They said things that were never followed which didn't help anything. Also, the guy that hosts Iron Chef was the star of the movie. Totally watchable, but some things were really creepy. The two other people mentioned above were renegades and one of them died the other held on to his dead friend like they were gay lovers. It was quite creepy, especially when he put his dead friend on the pet store chick later in the movie. This movie turned could have been much better.

6/10.
Re: Rate & Mini-Summarize the Last Movie You Saw
---
Sundays Movie

Street Kings - ** (5/10)
- 2008 cop thriller about corruption in the forces starring Keanu Reeves, Forest Whitaker, Chris Evans, and Hugh Laurie. The movie immediately feels stale, and if you don't see the "big picture corruption" from the very beginning, you're not thinking hard enough. So while it is sadly plenty predictable, it is still very passable with a street attitude and some good acting from everyone but Keanu Reeves. Keanu Reeves should NEVER play a high energy person, and his character was high energy. The scenes with him shouting are laughable. Average film.
---
cool and smooth, that's how i play.


QUIZ OF THE YEAR FIELDING & BRAND (BUT MOSTLY FIELDING) SWAG
Learning to break kayfabe
Join Date: Jan 2009
Location: Liverpool, England
Posts: 151
Points: 0
Re: Rate & Mini-Summarize the Last Movie You Saw
---
The Punisher (2004)

Plot

Frank Castle kills a gangsters son, Gangster plots revenge, Kills Castle's Wife and Son, Frank Plots Revenge, Becomes The Punisher.

Brilliant film u shud deffo see this film 10/10
Re: Rate & Mini-Summarize the Last Movie You Saw
---
Mondays Movie

Alien 3 - ***1/2 (8/10)
- 1992 threequel to the Alien quadrilogy directed by David Fincher, and as usual, starring Sigourney Weaver. This is a really solid entry, i thought it was really really good. It brings the same bright and colorful type of characters to the table, and has solid action throughout. My only complaint as to why it isnt as good as the others was the pacing, some of it dragged a little too much for a 2 hour, 20 minute movie.
---
cool and smooth, that's how i play.


QUIZ OF THE YEAR FIELDING & BRAND (BUT MOSTLY FIELDING) SWAG
Re: Rate & Mini-Summarize the Last Movie You Saw
---
Pat Garrett & Billy the Kid (1973)
Story: It's 1881 in New Mexico, and the times they are a'changing. Pat Garrett, erstwhile travelling companion of the outlaw Billy the Kid has become a sheriff, tasked by cattle interests with ridding the territory of Billy. After Billy escapes, Pat assembles a posse and chases him through the territory, culminating in a final confrontation at Fort Sumner, but is unaware of the full scope of the cattle interests' plans for the New West.

Review: I love Sam Peckinpah and his films as well as the look of this film and that it is a character study but this left me cold. Knowing that Peckinpah was in a booze and cocaine daze while making this film, it's no wonder why there's a lack of focus going on that leads to some very tedious parts. There are some brilliant shots in the film though such as the death of Slim Pickens when Bob Dylan's Knockin' On Heaven's Door is playing in the background.

Rating: *** 1/4 (6.5/10)
Posting Rules

You may not post new threads

You may not post replies

You may not post attachments

You may not edit your posts

---

HTML code is Off

---