Re: Rate & Mini-Summarize the Last Movie You Saw
---
Quote:
Righteous Kill

Ugh! Terrible movie with some of the cheesiest lines I've ever heard for a serious movie. Al Pacino hasn't been good ever since he's become a caricature of himself. Deniro was decent at best but the writing is what really hurt this movie. I was so disappointed.

4 out of 10
Didn't it seem like it was supposed to be one of those young cop/old cop movies? The same director did 88 Minutes when Pacino really overacted. I'd wish they'd have saved Pacino/Deniro for something halfway decent.
---
http://www.imagerotation.com/damon846/I1.png
Quote:
Originally Posted by Eddie Kingston
....It's like watching Lost and getting angry at the end. "Fuck I've been watching this show for six years and it turned out to be the bullshit thing I thought it would be!"
Re: Rate & Mini-Summarize the Last Movie You Saw
---
A Bittersweet Life
(Jee-Woon, 2005)
Don't be fooled by the innocuous title. This latest addition to the South Korean gangster movie comes brimming with enough ultra-violence to fill several Tarantino pictures featuring, as it does, an ample dose of burnings, beatings, shootings and stabbings. But
A Bittersweet Life
is also an extremely stylish and at times even beautiful film from one of the most talented directors of the South Korean new-wave.
Sunwoo (Byung-Hun) is the taciturn right-hand-man to ruthless mob boss Kang (Young-Chul). He's the kind of fellow that every self-respecting crime lord would want on his side; loyal, respectful and extremely good at dishing out violence on request. Things start to fall apart however when Kang enlists Sunwoo to watch over his girlfriend Heesoo while he's away on business. When Sunwoo discovers that Heesoo is having an illicit affair not only is he unable to "take care" of the matter as instructed, but he becomes strangely drawn to Heesoo himself – and every gangster know that developing a heart is the first mistake in this line of business. Soon Sunwoo finds himself betrayed by the same people that he's always been unquestionably loyal towards, and a path of escalating violence inevitably ensues.
The plot is pretty straightforward. All the usual gangster movie themes (both Eastern and Western) are present and correct – loyalty, unexpected betrayal and, of course, rivers of blood. But
A Bittersweet Life
is a stranger film than it might initially appear. There's a weird ambiance to the movie as it effortlessly shifts between the dreamy slow-burning atmosphere of a Ki-duk Kim movie and an expertly choreographed action thriller, complete with thrilling fight scenes. The stand-out scene sees an apparently invincible Sunwoo do battle with hundreds of goons, amidst a backdrop of fire, dust and cars, and it's a scene that even competes with
Oldboy's
outlandish corridor-set hammer clash for sheer guilty excitement.
Kim Jee-Woon has obviously seen his fair share of genre pictures, but his film is defined by its uniquely stunning visuals combined with an inventive use of locations - a character bleeding to death on an ice rink, Seon-woo being buried alive in rain-soaked mud – that makes it a constant joy to watch.
A Bittersweet Life
cements Jee-Woon's position as one of the leading lights of contemporary South Korean cinema. A gangster movie par excellence.
9/10
---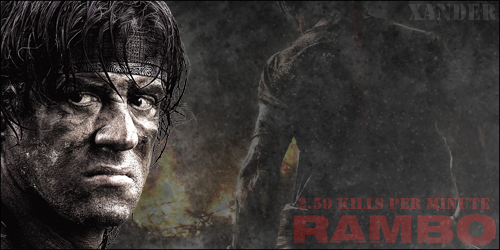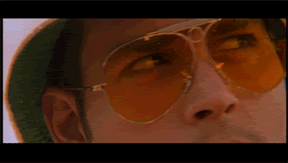 The greatest trick Hulk Hogan ever pulled was convincing the world he could wrestle.
And like that...he was champion.
Moron
Join Date: Apr 2008
Location: Melbourne
Posts: 5,634
Points: 0
Re: Rate & Mini-Summarize the Last Movie You Saw
---
Never Back Down

8/10

Decent movie the fighting and storytelling was done well, it was a little clitche but hey, i thought it was done well.

10,000 BC

DUD/10

Turned the piece of shit off after 32 minutes. This was a clusterfuck, an indian, african america, white guy and a hot bitch were the cavemen.
Re: Rate & Mini-Summarize the Last Movie You Saw
---
Rush Hour 3
(Ratner, 2007)
Jackie Chan and Chris Tucker head for the City of Lights in the somewhat threadbare but sporadically exciting
Rush Hour 3
, the second sequel to director Brett Ratner's 1998 cop-buddy hit. Chan's Inspector Lee and Tucker's Detective Carter hop from Los Angeles to Paris in pursuit of a Chinese triad only to find a mixed reception, including a brutal warning from a French cop (Roman Polanski) and anti-American sentiments from a cab driver (Yvan Attal) who eventually becomes an important and funny ally. Lee and Carter, when not fighting their way out of rooms full of martial arts gangsters and crazed assassins (Sun Ming Ming), follow a trail to a beautiful woman (Noemie Lenoird) who literally carries a vital clue on her person. Lee also holds secret meetings with a United Nations authority (Max Von Sydow), but his personal struggles with a criminal mastermind (Hiroyuki Sanada) - who happens to be an important figure in his life - are at the heart of this movie.
The aging Chan still seems to defy the laws of physics with some of his more spectacular stunts. But it's true those stunts take a little more time than they used to, and judicious editing makes Chan look spry as ever. He frets charmingly in
Rush Hour 3
, while Tucker revives his brash character's motormouth guile and whiny womanizing. There isn't a lot left to be discovered about Lee and Carter's compatibility, and even with a minor crisis over their loyalty to one another in
Rush Hour 3
, their all-important relationship is almost too easy to take for granted now. Fortunately, the film's biggest thrills come from several wild fight scenes, especially a climactic battle on the Eiffel Tower that is rich in imagination.
There's a bizarre lack of anything to care about beyond the dynamic duo at the center of the film. Chan and Tucker can only carry an audience so far. However, you've got to hand it to Brett Ratner. He knows how to make a formula comedy breeze by in an efficient 90 minutes.
5.5/10
---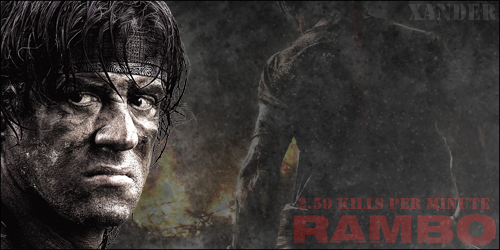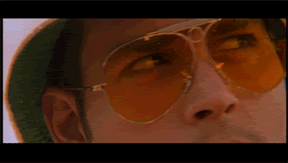 The greatest trick Hulk Hogan ever pulled was convincing the world he could wrestle.
And like that...he was champion.
Hunter of Invisible Game
Join Date: Jul 2006
Location: highway jammed with broken heroes on a last chance power drive
Posts: 37,904
Points: 15,751
Re: Rate & Mini-Summarize the Last Movie You Saw
---
Xander has taken over this thread.

The Lookout (Miramax, 2007)

Whoever has the money has the power.

Chris Pratt (Joseph Gordon Levitt - 3rd Rock from the Sun) is a young man who once had a promising future but after a car accident which left him with brain damage he now has trouble performing even simple tasks and it leaves him frustrated with day to day life. He gets a job working as the night janitor at a bank but when con man Gary Spargo (Matthew Goode) meets Chris he preys on his need for acceptance and romance by introducing him to Luvlee (Isla Fisher - Wedding Crashers) and talking him into being a part of his plot to rob the bank Chris works at.

A somewhat slower more methodical movie but is very interesting given the main characters disability and how it effects the overall plot. Gordon-Levitt, Jeff Daniels (who plays Chris' blind roomate Lewis) and especially Matthew Goode are all pretty good in this movie. Not the movie for someone looking for lots of action but a well acted and cerebral thriller. An criminally (pun intended) overlooked movie of 2007.

My Rating - B
---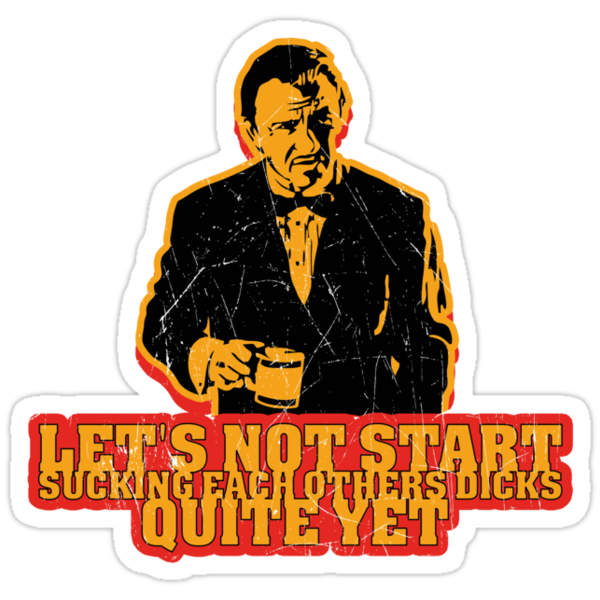 Re: Rate & Mini-Summarize the Last Movie You Saw
---
This one's dedicated to McQueen. I reviews 'em as I sees 'em...
Empire Of The Sun
(Spielberg, 1987)
Roundly dismissed as one of Steven Spielberg's least successful efforts, this very underrated film poignantly follows the World War II adventures of young Jim (a brilliant Christian Bale), caught in the throes of the fall of China. What if you once had everything and lost it all in an afternoon? Bale's transformation, from pampered British ruling-class child to an imprisoned, desperate, nearly feral boy, is nothing short of stunning. Also stunning are exceptional sets, cinematography, and music (the last courtesy of John Williams) that enhance author J.G. Ballard's and screenwriter Tom Stoppard's depiction of another, less familiar casualty of war.
In a time when competitors were releasing "comedic," derivative coming-of-age films,
Empire Of The Sun
stands out as an epic in the classic David Lean sense. It is also a remarkable testament to, yes, the human spirit. And despite its disappointing box-office returns, the film helped to further establish Spielberg as more than a commercial director and set the standard, tone, and look for future efforts
Schindler's List
and
Saving Private Ryan
.
Empire Of The Sun
verges on greatness, but - due to occasional shallowness - falls a little short. All the same, Spielberg is a good storyteller with a good tale to tell.
8/10
---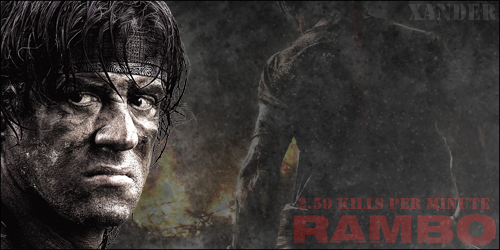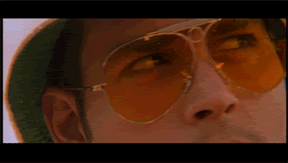 The greatest trick Hulk Hogan ever pulled was convincing the world he could wrestle.
And like that...he was champion.
---
Last edited by Xander; 09-15-2008 at

02:11 PM

.
Moron
Join Date: May 2006
Location: Milton Keynes, United Kingdom
Posts: 3,006
Points: 0
Re: Rate & Mini-Summarize the Last Movie You Saw
---
Enter The Dragon (1973)

One of the greatest Martial Arts films ever made in my opinion. Bruce Lee is great in this and the supporting cast are great too. The fight scenes are quality and there are plenty of them. Check this out if you are a Bruce Lee fan or not!

9.5/10!
Heel Turn on James Ellsworth
Join Date: Jun 2006
Location: Somewhere in the Jersey wasteland
Posts: 2,132
Points: 0
Re: Rate & Mini-Summarize the Last Movie You Saw
---
The Prestige

This film basically chronicles the rivalry between two young magicians portrayed by Hugh Jackman and Christian Bale. The film was directed by Christopher Nolan of Batman fame and it does not disappoint. Once again Nolan's handling of the different timelines works really well (not as well as in Memento but still very impressive.) The acting, especially from our two leads is especially good, love the way their interaction between one another changes from great friends to that of bitter rivals.

However I will say that my biggest complaint of this movie is also possibly the best thing about it.The way the two main characters develop throughout the film is handled really well but at the same time neither man can be seen as the antagonist or the protagonist, they are equal parts good and bad. This is why the end of the movie left me feeling a bit empty, because there was no one to root for or against, they are equally despicable and empathetic.

Overall Grade: B +, great film with great acting and directing I just didn't feel sated at the end.
Re: Rate & Mini-Summarize the Last Movie You Saw
---
Dante 01
(Caro, 2008)
Marc Caro's throbbing, disturbing tale of two new arrivals on a putrid penal craft in a forsaken cosmos posits that in space, no one can hear your screaming symbolism. The dank, arresting visual style Caro perfected with then co-helmer Jean-Pierre Jeunet on
Delicatessen
and
City of Lost Children
is alive and well in this wearing assault on the senses.
Derivative in its broad contours yet given to bursts of ickiness that qualify as original, in which captors and prisoners speak French and everybody's waxy-skinned and bald. There will be three circles to this particular hell, introduced by the words "First Circle" and so forth, superimposed over the darkness of space. Voiceover by the craft's lucid and compassionate Persephone (Simona Maicanescu), one of three doctors on board, tells us that everybody on the crucifix-shaped vessel Dante 01 is doomed.
In the bravura opening, a shuttle docks to deliver two passengers. Frozen, shrink-wrapped Saint Georges (Lambert Wilson) is rudely defrosted and left to vomit and sweat with understandable acclimation problems. Other passenger is no-nonsense doctor Elisa (Linh Dan Pham). She's there to use the prisoners as guinea pigs for a new nanotechnology-derived "treatment" that's obviously really painful, not to mention unethical and evil. Her corporate approach is odious, but mission chief Charon (Gerald Laroche) sanctions it.
Relentless sound design displays absolute mastery of the tonalities of unease as
Dante 01
radiates otherworldly creepiness, augmented by cast's distinctive faces. The finale is as visually riveting as it is narratively predictable (seeing as how Persephone's voice keeps popping in to tell us to abandon hope, having entered here, in direct proximity to hell).
Dante 01
is full of intriguing ideas and beautifully shot, but the story is rather confusing and the Biblical allegory is laid on a little thickly at times. A little too hermetic for the masses. Myself included.
5/10
---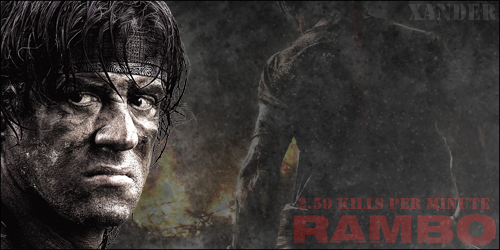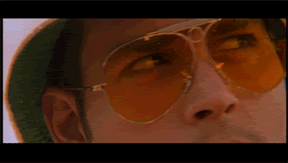 The greatest trick Hulk Hogan ever pulled was convincing the world he could wrestle.
And like that...he was champion.
Re: Rate & Mini-Summarize the Last Movie You Saw
---
Outpost
(Barker, 2008)
A Bunker-bound horror with a rag tag bunch of mercenaries fighting to survive against an advancing tide of zombie Nazis.
Outpost's
director Steve Barker claims that as soon as the film's idea was pitched to him he was reminded of a cinema poster featuring undead SS troops wearing goggles rising from the sea (it's for the 1977 Peter Cushing movie
Shock Waves
) and he's clearly tried to recreate some of that iconic imagery here. Despite this,
Outpost
suffers many problems, mostly the result of a cripplingly low budget restricting what the movie is capable of delivering rather than any shortcomings on the part of the filmmakers.
Shady engineer Hunt (Wadham) hires mercenary DC (Stevenson) to assemble a protective garrison as they check out property in an un-named chunk of Eastern Europe; he puts together a crack-team built from diverse nationalities including a redneck American, an Irishman and a Somalian. Targeted by gunfire as soon as they arrive, the men take shelter and discover a pile of naked corpses and a sinister looking machine.
The film's major trouble is that it stalls soon after delivering this promising set-up. There's an effort at turning the limited sets into a plus point by using grim lighting to create a claustrophobic mood but this frequently leaves the viewer puzzled over which of the characters we're watching. The restricted location also means that the secrets behind the corpses and the mystery device are teased out at an uneven pace just to keep the plot moving.
Discovery of grainy footage detailing an SS experiment perks things up and includes a great piece of propaganda animation which, even while it was clearly made using a modern computer, lends a uniquely disturbing feel of a horrifying past returning. It's debatable whether the zombie army really needed any pseudo scientific explanation with Hunt's info-dump concerning vague bits of quantum physics standing as the script's biggest clunker, muddying a threat that works well enough without rationalising.
Importantly, though, the Nazi zombies are brilliantly realised; grey slabs with faces never clearly defined and a penchant for bayoneting their victims accompanied by wince-inducing sound effects. It's just a shame that it's so long before they appear.
Outpost's
genuinely chilling imagery and cracking premise are undercut by familiar plot machinations. The limited budget causes further problems.
5.5/10
---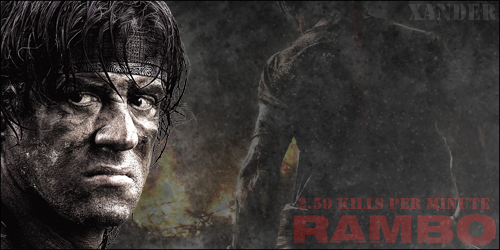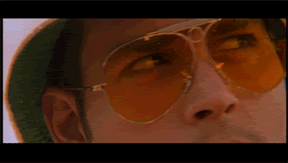 The greatest trick Hulk Hogan ever pulled was convincing the world he could wrestle.
And like that...he was champion.
Posting Rules

You may not post new threads

You may not post replies

You may not post attachments

You may not edit your posts

---

HTML code is Off

---