Moron
Join Date: Feb 2007
Posts: 11,493
Points: 0
Re: Rate & Mini-Summarize the Last Movie You Saw
---


A good movie featuring Stallone's best acting job. So many say Sly can't act, but I think it's more of a quirk or style on his part. All of these top-shelf actors do a great job with a great script. Think mobster movie but with cops. Plus, it's got half the cast of the Sopranos. My only regret is that I waited so long to see it. 4/5
In the Heat of the Moment
Join Date: Apr 2005
Location: The Land of Rocks
Posts: 33,787
Points: 8,739
Re: Rate & Mini-Summarize the Last Movie You Saw
---
Lake Dead- a part of the Horrorfest (8 films to die for) 2007. And really, while watching this film I felt like dying. The acting was very, very, horrible. The cast didn't look into it and I felt as if I was watching an erotic porn film gone wrong rather than a horror film. Very pointless sex scenes in the film just to kill time. Its such a shame because I expected a lot from this film. It had a really cool name and a nice poster. Guess that has all gone to waste now. My favorite of Horrorfest 07 remains Mulberry Street.

3/10 and I am really being nice with this rating.

Daddy Day Care- Eddie Murphy doesn't do a lot of great films, but this one was nice. It was a good blend of entertainment and comedy for the family. I recommend this one to anyone in the mood for a family film, because in my opinion this one delivers.

7/10
---
Re: Rate & Mini-Summarize the Last Movie You Saw
---
Alvin and the Chipmunks

Starring Jason Lee

I'm a fan of Lee and this movie was done not to bad, I wasn't expecting much from it and I actually left the theater with a Smile on my Face good Family Film.

B-
---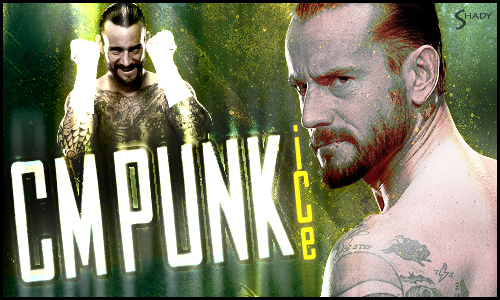 In the Heat of the Moment
Join Date: Apr 2005
Location: The Land of Rocks
Posts: 33,787
Points: 8,739
Re: Rate & Mini-Summarize the Last Movie You Saw
---
The Water Horse: Legend of the Deep- this film circles around the Scottish myth of The Loch-Ness Monster. This film is really a fantasy film for children on an easier take of the legend. Overall this film is great for the family due to the fact that there is quite a lot of imagination in this film. I think the very first minutes of the film should have been entirely changed because it was a really bad way to start the film in my opinion. But if you are interested in the film based on the trailers and what not, you should not be disappointed.

7/10
---
Re: Rate & Mini-Summarize the Last Movie You Saw
---
Star Dust

Starring Robert Deniro and Michelle Peifer

Really I only got this cus it was voted one of the years best movies and while I don't think it was one of the best, it was done really well, had some really funny parts good movie for Adults and Children and Robert De Niro is Hilarious in this Movie, I would Reccomend this movie to you all

B
---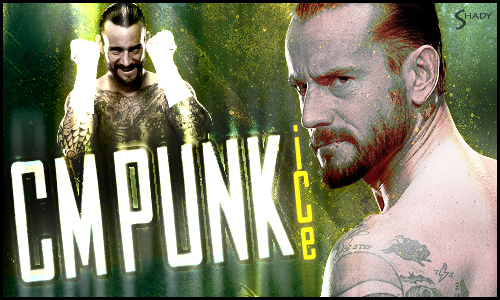 Re: Rate & Mini-Summarize the Last Movie You Saw
---
American Pie : Beta House
Starring Eugene Levy
Typical American Pie Movie,Lots of Partying and Naked Women,It was an ok movie nothing like the last few AP Movies but still worth a Rent
*1/2 Stars
---
Last edited by Stratus; 01-05-2008 at

05:56 PM

.
Re: Rate & Mini-Summarize the Last Movie You Saw
---
A Clockwork Orange:

Classic movie. A good moral to it, too. A little too much on the nudity though, but that's all that fails.

10/10
---
Sigs are overrated.
HUGH JACKMAN
Join Date: Jul 2006
Location: Hugh Jackman's pants
Favourite(s): Rowdy Roddy Piper
Posts: 10,213
Points: 5,099
Re: Rate & Mini-Summarize the Last Movie You Saw
---
The Heartbreak Kid

Starring: Ben Stiller, Michelle Monaghan, Malin Akerman, Jerry Stiller, Rob Corddry, Carlos Mencia


Summary: Eddie (Ben Stiller) is a single guy looking for love. He meets Lila (Malin Akerman) when she is getting her purse stolen. They start dating. Eddie finds out that Lila , who is a researcher, is being sent away to lie in Holland for two years for her job and the only way she can avoid being sent there is if she gets married because it's policy that married people don't get tranferred.


They end up getting hitched and go to Mexico for their Honeymoon. During their drive, Eddie starts to see teh real Lila, thus far being annoying as she horribly sings every song on the radio.

They get to Mexico and it all goes downhill from there. She turns out to be a complete nut. She also gets angry and storms out of their hotel. When Eddie goes out looking for her later on at night, he runs into Miranda (Michelle Monaghan) when he drops her camera and he helps her get it. As they see each other on the resort, he starts to hang out with her and her family and realizes how much fun she is and how much of a mistake it was to get married too soon to Lila.

He hides it from Miranda that he is married and wants to get a divorce from Lila but he can't bring himself to tell Lila after he sews a "greatest husband in the world" pillow for him.

The days go on and Eddies realize that he loves Miranda and would rather be with her....


....that's all I will give away. Before I saw it, I thought "ugh, Ben Stiller" (I'm not really a fan) but this movie turned out to be really funny and I actually was easily able to tolerate him.

Lots of laughs and craziness and a good story to go along with it.


8/10.
---
In the Heat of the Moment
Join Date: Apr 2005
Location: The Land of Rocks
Posts: 33,787
Points: 8,739
Re: Rate & Mini-Summarize the Last Movie You Saw
---
Rambo III- I am so glad I saw this before watching the new Rambo film, because I want to be up to date with it. This film is action packed, and Sly is a badass with a gun. Honestly I think this film beats the second one but falls short in front of the original. It is still a good film though and I recommend it. Now I am all geared up to watch the new Rambo film on Jan. 25th.

7/10

Barbershop 2: Back in Business- The first Barbershop was just awesome. It had the perfect blend of comedy and entertainment. This sequel is a great follow up to the first one. I do have a few problems with the story though. I think it was really stupid that Dinka forgot about his love for Terri. I mean after a whole first film pursuing her, it just stops like that?? Other than that the film is as fun to watch as the first one.

7/10
---
Re: Rate & Mini-Summarize the Last Movie You Saw
---
Flightplan:

This was one of the better "plane" scenario type movies. Stars Jodie Foster as a mother who's husband recently passed at takes her and her daughter on a plane to deliever a proper burial for their father. While the mother falls asleep her daughter becomes missing and nobody believes to of ever saw her daughter. Like I said not perfect, but worth a look. If you like survival cat and mouse movies this is really interesting.

7.5/10
---

[Mem:IYF]
[Follow Me on Twitter @xbskill]
Posting Rules

You may not post new threads

You may not post replies

You may not post attachments

You may not edit your posts

---

HTML code is Off

---