Re: Rate & Mini-Summarize the Last Movie You Saw
---
-Sideways-





I watch this movie just about once a week. One of my favorite movies. I'm not going to summarize it because in all honesty I'm not that great at summarizing things. I suggest that yall check this movie out, came out in 2004 and it's a comedy/drama. It's a great film that has great dialog along with an easy to follow plot and whatnot. It has the two things I love most in it, comedy and sex !!

Rating - 10/10

---
In the Heat of the Moment
Join Date: Apr 2005
Location: The Land of Rocks
Posts: 33,790
Points: 8,748
Re: Rate & Mini-Summarize the Last Movie You Saw
---
Tombstone- a film about a lawman and his quest to eliminate outlaws. Starring Kurt Russell (Death Proof), Val Kilmer (Batman Forever), and Michael Biehn (The Terminator). I really like old fashioned western films, so this was no different. I am usually not a fan of Kilmer, but I think he did excellent in his role in this film. He really made the film worthwhile.

7/10


Risky Business- a film about a teenage boy who has the whole house to himself, and he gets into all sorts of trouble. Starring Tom Cruise (Mission Impossible III), Rebecca De Mornay (Raise Your Voice), and Joe Pantoliano (Larry The Cable Guy: Health Inspector). A very well done teenage film, that I can totally re-watch again. Its Tom Cruise as a young actor, and before he really rose to success. Good watch indeed.

7/10
---
:mara

---
Last edited by RICH ROCKHEAD; 08-14-2008 at

03:01 PM

.
In the Heat of the Moment
Join Date: Apr 2005
Location: The Land of Rocks
Posts: 33,790
Points: 8,748
Re: Rate & Mini-Summarize the Last Movie You Saw
---
Top Gun- a film about a group of pilots, and one named Maverick who wants the title of Top Gun. Starring Tom Cruise (Minority Report), Kelly McGillis, and Val Kilmer (Tombstone). I must be on a Cruise and Kilmer mania today. Its a good film, with great air scenes, and a nice soundtrack. It wasn't as good as I have heard it was, but still was an enjoyable ride. I would recommend this if you are into fighter planes, or Tom Cruise.

6.5/10
---
:mara

Re: Rate & Mini-Summarize the Last Movie You Saw
---
Hellboy II: The Golden Army (2008)
Prince Nuada has returned from exile. His quest is to reform the Golden Army and break the truce between the humans and the Mythical world to take back Earth.
Wow was I surprised with how great this movies was. I liked the first one but this one is so much better I think. A mix of those great 80's fantasy movies like Neverending story, Labyrinth, Legend etc and a new age comic book style that's perfectly mixed together. The plot isn't overly confusing and the action is top notch featuring some incredibly brilliant choreographed fight scenes. The visual style is simply stunning. The sets, monsters, CGI, everything is amazing and imaginative. A great blend of action, comedy, and even heart thrown in there, Del Torro really outdid himself. If it wasn't for The Dark Knight this would be by favorite movie of 08. I liked Pans Labyrinth slightly better but this one is a must see.
9/10
---
Heel Turn on James Ellsworth
Join Date: Jun 2006
Location: Somewhere in the Jersey wasteland
Posts: 2,132
Points: 0
Re: Rate & Mini-Summarize the Last Movie You Saw
---
Pineapple Express - I always love most of Apatow's work (except some stuff like Dewey Cox and assorted others) and I think Seth Rogen may slowly be becoming Hollywood's new funny-man which I'm very happy about, so of course I dug this film. James Franco in my opinion stole the film with his transformation into Saul who is essentially the opposite of every role he's ever played. Loved seeing Rogen and Franco acting together again, makes me miss Freaks and Geeks and their chemistry was fantastic. I liked all the inane dialogue between our 'heroes' and even with the villains, it seemed very real to me.

Gotta say though, I didn't love the movie as much as I thought it would be more comedy but it wasn't. There was far more action that I thought there'd be, this movie reminded me of Hot Fuzz (though not as good), where it is essentially a parody or mockery of an action film but is a bit of an action film itself. That said, I liked the fight scenes, while funny I felt (oddly enough) that the fights were realistic. That's how people really fight, no kung fu kicks and flying punches, people slamming each other into walls, tripping one another up, and throwing things.

Overall an enjoyable movie but not my favorite comedy of the year or even the summer. That title still lies with another Apatow production Forgetting Sarah Marshall. Anyways for this film, 7 out of 10

Styles I totally agree with your review of HellBoy II, it was a very pleasant surprise and I have to say that Del Toro is my current favorite director. The term visionary is thrown around alot and undeserved in alot of instances but Guillermo in my opinion really is a visionary, in his films he creates a real interesting world with fascinating and endearing characters.
In the Heat of the Moment
Join Date: Apr 2005
Location: The Land of Rocks
Posts: 33,790
Points: 8,748
Re: Rate & Mini-Summarize the Last Movie You Saw
---
Superman- a film about the red and blue wearing superhero, how he came to be, and his battle against the evil Lex Luthor. Starring Christopher Reeve, Gene Hackman (Unforgiven), and Marlon Brando (The Godfather). Not a fan of Superman, but I have to admit this film was pretty well done. Many cheesy moments in the film, but its passable. I think this was a great way of bringing the comic book onto the silver screen.

7/10
---
:mara

Re: Rate & Mini-Summarize the Last Movie You Saw
---
Die Hard - An office party in a LA building quickly turns into a hostage situation. However, the hostage takers didn't bargain one of the guests being a NYPD cop. John McClane (Bruce Willis) finds himself trying to alleviate the situation and fighting ensues.

To be honest after my first Die Hard experience (Die Hard 4) I wasn't really sure if I would like this movie either, but it far exceeded my expectations. John McClane was definitely more of a badass in this one and Alan Rickman was excellent as Hans Gruber. The action sequences and dialog were both well done. My only real complaint from me is that the cops and FBI were portrayed too incompetent but then again, that's usually the case with similiar action movies.

My rating: 8.5/10. Definitely one of my favourite action films of all time.
In the Heat of the Moment
Join Date: Apr 2005
Location: The Land of Rocks
Posts: 33,790
Points: 8,748
Re: Rate & Mini-Summarize the Last Movie You Saw
---
Superman II- a film in where three criminals from the planet Krypton descend upon earth, to battle Superman. Starring Christopher Reeve (Superman), Margot Kidder (Crime and Punishment), and Terrence Stamp (Get Smart). I think this sequel actually outdoes the original. It had a stronger story, and the villains were a lot better than Luthor by himself. Many people say this is the best of the series, and thus far I agree.

7.5/10
---
:mara

Re: Rate & Mini-Summarize the Last Movie You Saw
---
Primal Fear (1996)
Richard Gere, Edward Norton, a bunch of other noobs

Plot Summary: Richard Gere is a hot shot defense attorney. Ed Norton, a 19 year old altar boy, is arrested and tried for the murder of a Priest. Richard Gere must save Ed Norton from the electric chair, but what makes this so interesting is that all the evidence points to cute, innocent eyes, stuttering nitwit Aaron (Norton), but Richad Gere is convinced he didn't do it. Perhaps...a third person did it?

The REAL Review: All I can say is...WOW.... If you haven't seen this movie yet, seriously...get off your ass, go to blockbuster, and rent it. It's in the drama section near the P's. It's called Primal Fear. One of the best movies I've ever seen. Yes, it was better than Zodiac (which ever since finding out, is a work of fiction, has risen even higher on my list of favorite movies). Primal Fear sits at number three on the list, third only to Pee Wee's Big Adventure and Fight Club.

Sure...Richard Gere (who supposily gave the best performance of his career) was pretty good. But wow...Ed Norton TOTALLY owned this movie. I'm not kidding when I say that Norton's portrayal of his character was better than Heath Ledger's Joker.

It really was an all around excellent movie. The story was written well enough for you to enjoy, but seriously...Ed Norton made this movie the masterpiece it is.

For the first time... 10/10.

Final Verdict: See this movie.
Hunter of Invisible Game
Join Date: Jul 2006
Location: highway jammed with broken heroes on a last chance power drive
Posts: 37,904
Points: 15,751
Re: Rate & Mini-Summarize the Last Movie You Saw
---
Norton's performance in that movie might be the best acting ever, seriously. Although the rest of the movie is only so-so to me. Only Norton and Gere really had a chance to shine in that one.

Cuba Gooding Jr. beat out Norton for the Oscar that year, Total B.S. I say.
---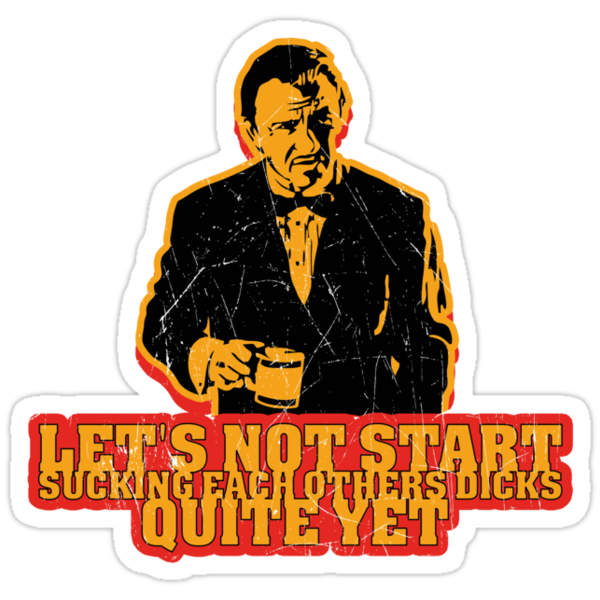 Posting Rules

You may not post new threads

You may not post replies

You may not post attachments

You may not edit your posts

---

HTML code is Off

---