Re: Rate & Mini-Summarize the Last Movie You Saw
---
Get Smart:

Watched it like 4 days ago, and I really enjoyed it, and the people in the cinema did so to.

8/10
---
Re: Rate & Mini-Summarize the Last Movie You Saw
---
Ages since i wrote anything here...

Stranger Than Fiction

"Stranger than Fiction" is essentially the story of Harold Crick, a man stuck in his life, doing the same things every day, dressing like Nic Cage in "Adaptation", working for the IRS and generally being all-round miserable.
Twist is, one fine day while brushing his teeth, he starts listening to a voice narrating his life...

The name Will Ferrell may not be the obvious choice for such a part, but then neither was Jim Carrey for "Eternal Sunshine of the Spotless Mind".
Ferrell makes it work though, with some spot-on facials and manerisms, his acting being the farthest thing away from "Anchorman" possible.
Emma Thompson and Dustin Hoffman are clearly having tons of fun with their second parts, taking it in turns to chew off scenery, with Hoffman pulling some cheap pops with "Rainman" references early on, trying to pin-point the type of book Harold's life is in a quite funny scene and Thompson as a seemingly semi-psychotic writer with writer's block.

The early parts of the flick are really good, with Ferrell being a complete efficiency freak, and some fantastic looking diagrams and numbers flashing on screen to accentuate that (think the IKEA phone ordering scene from "Fight Club").
He tries to deal with his voice through a couple of (crap) shrinks, before he gets pwned by Maggie Gyllenhaal's (adorable at times, sexy at others) baker/tattooed anarchist Ana ("...anarchists have a group?") while trying to audit her taxes before being caught staring at her chest.
Awkward.
From there on, things heat up when the narrator tells him he'll die.
Queue lots of romantic comedy cannon fodder between Harold and Ana with plenty of quirky post-modernist writing in a very similar style to "Adaptation" and "Eternal Sunshine of the Spotless Mind".

Pretty good movie this.
Acting is very good, with Ferrell pulling off some pretty impressive understated drama and all the seconds having a blast.
The style of it especially in the early parts is great, and there are some really nice jokes in there albeit not in a laugh-out-loud kind of way since it's not that type of comedy (afforementioned Hoffman scenes and a really clever joke involving flowers...)
[spoiler]Ending was a mixed bag and it kind of lets it down a bit...it didn't have the balls to follow through with the rest of its script (as is common with this sort of high-concept stuff) and ends up feeling a bit too sugary for its own good, but still not bad by any means.
[/spoiler]

Recommended Great performances all around, some great stylings especially early on and some damn clever writing.
Oh, and if you're looking for a romantic movie to watch with the gf/bf but can't take cheap rom-com fodder, this is it.

P.S. If someone was to narrate my life, i'd choose Morgan Freeman.
...or Jason Mewes.
Not sure.

----------------------------------------------
Ratings:
Avoid like the plague. Thou shalt always make fun of and berate this flick with all thy heart.
Not Worth It "It" being a cinema ticket. If it's a dvd a friend brought over for a night with mates, might as well.
Worth A Look Nothing special, but a decent night out at the movies.
Recommended A good movie.
Highly Recommended A really good movie.
MUST SEE~! If this was a wrestling match, it'd be ***** of Greatness.
---
Last edited by -GP-; 07-08-2008 at

05:10 PM

.
Re: Rate & Mini-Summarize the Last Movie You Saw
---
The Machine Girl (2008)
After a some bullies murder her brother and his best friend. Ami, his sister, seeks revenge.
Oh man this movie is just tons of fun. Outrageously ridiculous and WAY over the top. The violence is unreal! Bloodshed from beginning to end but it's not the sick kind it's more hilarious than anything. The acting, the plot, and especially the effects are really terrible but it doesn't matter one bit when a film is as entertaining as this one. It's a homage of sorts to movies like Evil Dead and the recent Planet Terror (which was a homage itself) and it does the job of making you laugh throughout. There is no way you can take this seriously and enjoy it, it's almost cartoonish but always awesome. Ninjas, Yakuzas, severed limbs, flying guillotines, Machine gun arms, DRILL BRAS!!! this campy flick's got it all. Here's the
TRAILER.
8/10
---
---
Last edited by - Styles -; 07-09-2008 at

03:29 AM

.
Hunter of Invisible Game
Join Date: Jul 2006
Location: highway jammed with broken heroes on a last chance power drive
Posts: 37,904
Points: 15,751
Re: Rate & Mini-Summarize the Last Movie You Saw
---
Primal Fear
Guilty? Innocent? These Questions aren't for high-powered Chicago attorney Martin Vail (Richard Gere) to decide. His job is to defend - especially if a case will put his name in the headlines to further his career. When Vail hears about a penniless alter boy (Edward Norton) accused of murdering the local archbishop, he snaps up the case, eager for the media spotlight. Little does he know that it will uncover a viper's nest of corruption, pit him against a prosecutor (Laura Linney) who's his ex-lover, and test his skill, judgement and even his win-at-any-cost attitude.

This is a pretty solid movie, not full of action or anything but Gere and Linney doe a great job as the two leads (Gere is a really convincing self centered douchebag lawyer) but the real story here is Edward Norton playing the accused countryboy, Aaron Stampler. Now that Norton has been around for a decade or so and has had some great movies like American History X, you know what to expect from the guys talent. This however was his first major motion picture and even though he's only in the movie for maybe 45 minutes (out of 2 hours) and he absolutely steals everty seen he's in. I quite honestly think his performance in this movie is so convincing i'm hardpressed to think of a better role in another movie, he's that damn good in this. Aside from Norton this isn't a "great" movie just a good one but check it out for Norton, seriously.
---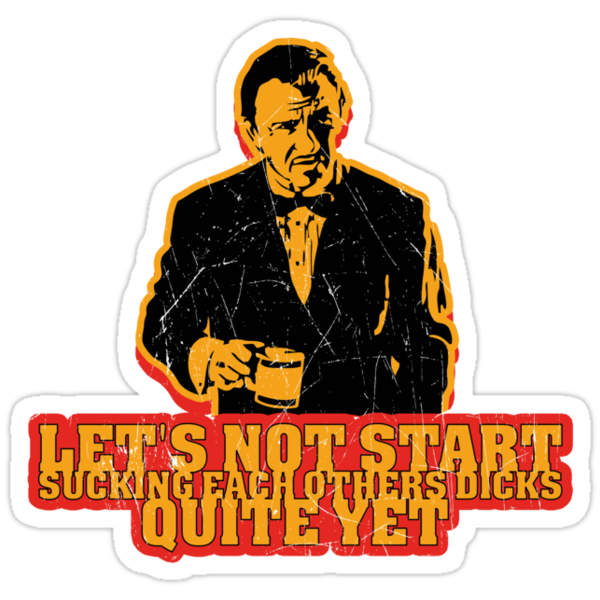 Re: Rate & Mini-Summarize the Last Movie You Saw
---
Zombi 2 aka Zombie Flesh Eaters (1979)


The mysterious disappearance of a Womans father leads her to a secret Island where Zombies come back from the dead to feed on the living.

Directed by legendary Italian director Lucio Fulci and presented (In Italy at least) as the sequel to Romero's Dawn of the dead (no connection really). This is right up there with one of the best Zombie movies ever made. There are some weaknesses like the terrible dubbing of the film and it does start off a bit slow but once they get to the Island, all kinds of Zombie greatness ensues. This, even by today's standards is the absolute best looking Zombies ever. The make-up effects are unbelievable. How they did that with a limited budget is beyond me. The gore is fantastically gruesome and realistic. They even had a "barf bag" warning on the trailer lol Great stuff! Also you can't go wrong with an underwater fight between a Shark and a Zombie lol
If you're a fan of the genre and haven't seen this, this is an absolute must.
8.5/10
---
In the Heat of the Moment
Join Date: Apr 2005
Location: The Land of Rocks
Posts: 33,787
Points: 8,739
Re: Rate & Mini-Summarize the Last Movie You Saw
---
When Harry Met Sally- a film about two close friends who don't want to endanger their relationship with intimacy. Starring Billy Crystal (Monsters Inc.), Meg Ryan (In The Land of Women), and Carrie Fischer (Star Wars). From the guy who brought you This is Spinal Tap, and The Bucket List. This is a great romantic comedy, probably one of the better ones around. I think its an enjoyable way to kill an hour and a half.

7/10
---
Re: Rate & Mini-Summarize the Last Movie You Saw
---
Love Guru

Watched it ysterday, it was pretty bad.
---
Re: Rate & Mini-Summarize the Last Movie You Saw
---
Wanted

Gayest shit I've ever seen.
---
Gentlemen, if you lose today you will continue to be the best in the world but if you win today you will be eternal.
county road 233 under my feet
Join Date: Sep 2006
Location: Bury me with my guns on so when I reach the other side I can show him what it feels like to die
Posts: 17,283
Points: 31,337
Re: Rate & Mini-Summarize the Last Movie You Saw
---
The Pursuit of Happiness

This is a movie staring Will Smith and his son about a man's pursuit of happiness through his work.


I absolutely loved this movie. Will Smith's performance is absolutely wonderful. Great movie


9 out of 10
---
Keizoku wa chikara nari
Join Date: Jul 2007
Location: The cesspit of the world
Posts: 1,105
Points: 0
Re: Rate & Mini-Summarize the Last Movie You Saw
---
The Stand - mini-series

The Stand, a great story only Stephen King could come up with. The series were directed by Mick Garris, also responsible for Stephen King classics such as: Sleepwalkers, Quicksilver Highway, The Shining and Riding the Bull3t. This is one of the best book-to-film adaptations yet from King, with himself being one of the producers of the movie.

The story immediately begins action-packed, with a scientist escaping right on time from a military laboratory, where a dangerous virus has just escaped. The virus spreads vastly. 99.9% of humanity dies out, the other 0.1% seems to be immune to this superflu.

This first part of the movie with the extinction of mankind, is probably the best part of the book, unfortunately they made this happen way too fast in the movie. Up until here it's still very realistic. Luckily the movie transcends to a bit more fantasy, or it would look like one for the sick-minded (not that that would be a problem to me).

The persons immune to the virus are called upon in their dreams by higher powers. Some by the good Mother Abagail, who tells them to come to her Hemingway Home or to settle in the town of Boulder. Others are persuaded by a dark force led by Randall Flagg, and go to Las Vegas. The followers of Abagail plan on building everything up again, while the Flagg gang takes to seize control and wants to destroy everything. Unfortunately Flagg is characterized a bit too soft in the movie, he could have been a bit more dark, instead of the sarcastic and humorizing character he plays now.

On the good side are a few familiar faces in the early stages of their career. Rob Lowe plays the deaf-mute Nick Andros very convincingly. Gary Sinise is at his best in the role of Stu Redman, the first person to come into contact with one of the infected persons. Miguel Ferrer plays the right-hand man of Flagg, Lloyd Henreid.

Eventually the movie reaches its climax when the forces of good stand against the rising evil.

Every main character has his/her own storyline, to familiarize yourselves with the personalities of the characters. This is done very strongly and you just have the feeling that you know exactly what the persons and their feelings are like, which makes it more realistic and exciting to watch.

The movie's on two DVD's, eventually making for a 345-minute movie/mini-series. Time really flies while watching this, so don't let those 345 minutes back you away. The release of this DVD had no extra's where I live, which kind of sucked, as I would have liked an interview with Stephen King.

Overall, a very nice mini-series of one my personal favorite writers Stephen King. If you like his work, definitely a must-see. 8.5/10
Posting Rules

You may not post new threads

You may not post replies

You may not post attachments

You may not edit your posts

---

HTML code is Off

---