Men of Mayhem
Join Date: Jun 2007
Location: Charming, Central California, USA
Posts: 7,330
Points: 46
Anime Discussion Thread (Home of the Otaku)
---
This previously was a discussion thread about your favourite anime series. It has hit off so well that I decided to ask it be changed to an "Anime Discussion Thread".

Feel free to discuss anything Anime/Manga related here. It would be great if this turned into a pretty active thread.

I will leave my previous post here, so that quite a few of the proceeding posts make sense ><.





The title says it all.

This thread is to post your favourite anime, and why.

Any television shows considered anime are welcome. Also, please state whether you prefer the subbed(english subtitles) or the dubbed(english voiceover) version of the anime.


Mine, obviously, is Bleach.


I love the characters and how they continuously devlop. It has great comedy. It has terrific fight scenes. Everything throughout the story intertwines. Nothing I have watched, as of yet, is able to surpass it.

I prefer the subbed version. Though, the dubbed version is one of the best dubbed animes to date.
---
Last edited by Nearô; 10-26-2009 at

10:18 PM

.
I RUPTURED A DISK WHICH FRAGMENTED INTO MY SPINAL COLUMN
Join Date: Oct 2006
Location: St. Paul, MN
Posts: 2,219
Points: 18
Re: Your Favourite Anime?
---
Bleach ftw.

I've just recently started watching Japanese animes and this is the one that jumped out at me right away. Lots of great action, silly comedy, and talking stuffed animals. Whats not to like? I've also wanted to watch Blood+, but haven't gotten around to it yet.

I guess I prefer dubbed episodes, because, well, I'm too fucking lazy to have to read while I'm trying to watch the show. Unless the American dub sucks and they try too change a lot of shit, like they did with the Yu-Gi-Oh series.
---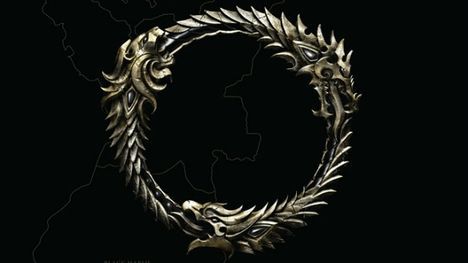 JamesSnow422
Re: Your Favourite Anime?
---
The only one I watched and got really into is Dragonball Z. I love all the characters, and the storylines and action are fantastic. The series is very dramatic and has very intense fight scenes. I prefer the dubbed version.
---
R.I.P Chris Benoit
Learning to break kayfabe
Join Date: Jul 2003
Posts: 177
Points: 0
Re: Your Favourite Anime?
---
Trigun is the sweetest anime ever!
Re: Your Favourite Anime?
---
Elfen Lied is my favorite anime, bar none. It has only 14 episodes (to my knowledge), all of which I've downloaded and within those 14 shows is an amazing storyline. There's action, love, crazy plot twists, and anime nudity. You can't go wrong with this. I'd seriously suggest looking into downloading these off of torrents or Limewire if you're a big anime fan.
---
O' lawrdy.
~The King Shall Have His Vengeance~
Join Date: Mar 2006
Location: Toronto, Canada
Posts: 358
Points: 0
Re: Your Favourite Anime?
---
Use to watch them a long time ago, havent in a while, my fav anime though, has to be Dominion Tank Police, great action, comedy, love the soundtrack as well
---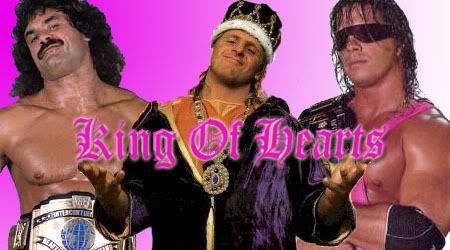 Re: Your Favourite Anime?
---
I don't watch anime anymore but back in the day I was a HUGE Dragon Ball Z/Dragon Ball/Drangon Ball GT fan. I knew just about everything. I got into it mainly for the action and the storylines.

I was also a fan of Yu-Yu Hakisho (sp?), Reronie Kenshin (sp?), Pokemon, and Yu-Gi-Oh.
Mid-Card Champion
Join Date: Aug 2006
Location: Toronto, Ontario, Canada.
Posts: 5,403
Points: 0
Re: Your Favourite Anime?
---
If it were all-time? Dragonball Z for sure.

But ones that I like atm are Bleach & Naruto. Which I haven't watched or read for months now.
Wrestling Observer Hall of Fame
Join Date: Feb 2003
Location: Melbourne Australia
Posts: 29,365
Points: 0
Re: Your Favourite Anime?
---
I used to love
Astro Boy
when I was a kid. I watched the series done in the 80's.
YouTube Intro
I'm not sure if
Battle Of The Planets
falls into the Anime catagory or not but that was another show I used to watch. Here's the into on
YouTube
I remember getting up early before school so I could watch both shows.
Re: Your Favourite Anime?
---
Easily Naruto with Bleach a close second. I like Naruto simply for the fact the story is good and the suspense is huge. Also theres more then one evil dude which makes for some interesting fights. If you wanna watch it heres the link
http://tv-links.co.uk/listings/3/3558
(sorry if posting this is not allowed if it isn't just edit my post)
Oh and I prefer the dubbed version but I watch the subbed too so I know what happens next
---
---
Last edited by SoberX; 09-01-2007 at

08:46 AM

.
Posting Rules

You may not post new threads

You may not post replies

You may not post attachments

You may not edit your posts

---

HTML code is Off

---