TWIN PEAKS IS BACK! (It's happening again!)
---
http://welcometotwinpeaks.com/news/n...2016-showtime/
Quote:
After years of debunked rumors, the Giant and Ray Wise were right after all: it is happening again.

And unlike the owls, last Friday's mysterious Twin Tweets were exactly what they seemed.
YES, TWIN PEAKS IS GOING TO COME BACK IN STYLE!

Approximately 25 years later, David Lynch and Mark Frost will be revisiting the wonderful and strange town of Twin Peaks. And we'll be able to witness the fruits of that trip, as rumored earlier, on premium cable network Showtime. But we'll have to be more patient than Dale Cooper ordering room service, because the brand new show is set to premiere in 2016.
Agent Cooper, it's showtime!

Details are still rolling in like two-by-fours from the Packard Mill, but David Lynch and Mark Frost will start shooting a new 8-episode season in 2015. They're trying to bring back as much of the original cast as possible, with Kyle MacLachlan definitely on board reprising his role as Special Agent Dale Cooper. Composer Angelo Badalamenti and Emmy Award-winning editor Duwayne Dunham will likely be involved as well.

Timing for a revival couldn't be better. If you've been reading Welcome to Twin Peaks for the past four years, it should be obvious that both fan and mainstream interest in Twin Peaks is at an all-time… peak. Sure, "that gum" has never really gone out of style, but it sure is in high demand right now. And not just because of the release of the Twin Peaks Blu-ray.

For those concerned that new episodes will look like David Lynch's latest film Inland Empire without the warm tones and grain of the original series, the director proclaimed his love for film again at the Lucca Film Festival last week. A sentiment which, by the way, overwhelmed him while working on The Missing Pieces from Fire Walk with Me:

"For a long time I championed digital. I fell in love with digital in building a website, and that carried into Inland Empire. And recently, I was working on the deleted scenes from Twin Peaks. For the first time in a long time I saw images shot on film. And I was overwhelmed by the depth and the beauty that celluloid and film can give. It has such a depth and such a beauty."

I can't believe I'm even typing all this and I'm expecting my hair to turn white any minute. But this is going to be a great ride, everyone! And Welcome to Twin Peaks will be here for you to cover it all. If you haven't done so, please follow @ThatsOurWaldo on Twitter and Welcome to Twin Peaks on Facebook.

Let's rock!
Twin Peaks Returns!
---
http://tvline.com/2014/10/06/twin-pe...air-date-2016/
Quote:
Turns out all of that Twin Peaks revival buzz was much ado about something. TVLine has learned that Showtime has given the green light to a nine-episode revival of David Lynch and Mark Frost's seminal '90s drama series.
I'm told this would not be a reboot but a present-day continuation — in the same vein as TNT's Dallas. Also, sources confirm that Lynch and Frost are poised to pen all nine episodes, with Lynch directing every installment.
Lynch and Frost confirmed the news early Monday on Twitter.
Thoughts ?
---
Not Removing Until Jason Garrett is Fired as the Head Coach of the Dallas Cowboys.
Re: TWIN PEAKS IS BACK! (It's happening again!)
---
Moron
Join Date: Nov 2009
Location: WHERE THE BUFFALO ROAM
Posts: 15,930
Points: 240
Re: Twin Peaks Returns!
---
It's LYNCH. It's LYNCH directing. It's LYNCH directing TWIN PEAKS.
Re: Twin Peaks Returns!
---
Fuck yes
---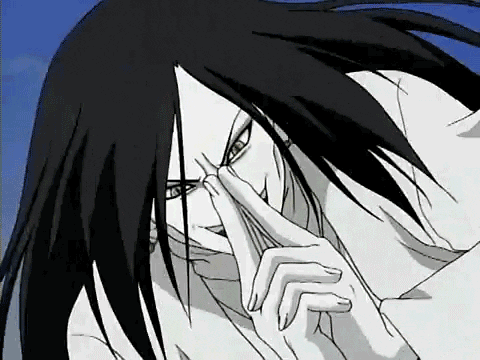 Sannin no Snake
ROLLINS | STYLES | NAKAMURA | CESARO | AMERICAN ALPHA
ZAYN | ASUKA | OWENS | JOE | LYNCH
OKADA | SHIBATA | TANAHASHI | OMEGA | IBUSHI
PENTAGON JR | MIL MUERTES | KING CUERNO | JOHNNY MUNDO | JACK EVANS
Re: TWIN PEAKS IS BACK! (It's happening again!)
---
Well considering how many Twin Peaks-like shows that have been airing recently, not surprised that the real deal is returning. Good that its own a network that will give it its due.
---
Harem List
1. Sara Jean Underwood
2. Aly Michalka
3. Ana Cheri
4. Alexandra Daddario
5. Kate Upton
6. Jessica Nigri
7. Charlotte McKinney
8. Abigail Ratchford
9. Tianna Gregory
10. Zienna Eve

Open the ....ing canned peaches!
Join Date: Apr 2014
Location: Deadwood, South Dakota
Posts: 23,134
Points: 62,434
Re: TWIN PEAKS IS BACK! (It's happening again!)
---
---

Gentlemen. You can't fight in here. This is the War Room!
In the Heat of the Moment
Join Date: Apr 2005
Location: The Land of Rocks
Posts: 33,785
Points: 8,733
Re: TWIN PEAKS IS BACK! (It's happening again!)
---
This is absolutely fantastic, and is something that was necessary. One of my favorite shows ever, and it sucks that we never got real closure. A limited series is exactly what was needed. Won't outstay its welcome, and its fucking David Lynch and on a network that won't have as many limits. The two main things that the series needed were the return of Agent Dale Cooper and the music of Angelo Badalamenti, and it looks like both are on board. Hope the intro and the melodramatic elements stay the same. This is very exciting.
The gum I like is back in style
:
---
Tag Teaming With James Ellsworth
Join Date: Dec 2005
Location: Midwest
Favourite(s): Technical: Necro Butcher Hardcore: Roman Reigns
Posts: 1,110
Points: 541
Re: TWIN PEAKS IS BACK! (It's happening again!)
---
So awesome, can't believe they followed through with the "See you in 25 years." line.

Plus Lynch is BACK, and it's on Showtime?! YES! With Showtime backing it, Lynch has the chance to be a creative madman and make it as goofy and horrifying as possible.

This news is almost as good as some damn fine coffee.
Re: TWIN PEAKS IS BACK! (It's happening again!)
---
Very interesting.

I actually hadn't seen the show until a couple years ago, but it quickly became one of my favorites.
Posting Rules

You may not post new threads

You may not post replies

You may not post attachments

You may not edit your posts

---

HTML code is Off

---