TOE TO TOE WITH TLK: LOST SMILES EDITION
---
Welcome, everyone, to another edition of TOE TO TOE. TLK here, as always, to host the onlybest damn talk show TDL has ever seen. In the past two episodes, we've focused on vets, newcomers and even newly-crowned champions. Tonight, however, we're going a different route. To show there's no discrimination here in TDL, I'm going to interview two brilliant young minds who have seemingly LOST THEIR SMILES.
k

Will their respective losing streaks ignite a heel turn in hopes of rekindling DAT debating spark?
Find out, as TOE TO TOE rolls on.

----------

ADRIAN_ZOMBO GOES TOE TO TOE WITH TLK

First up, former Wrestling Division #1 contender, adrian_zombo!

*Loud cheers, as the jolly zombo makes his way on stage, with a giant, unflinching smile.*

TLK: Welcome to T2T, zombo.

zombo:


TLK: First question - totally unrelated to TDL, but I just have to know - does the underscore in your username stand for "MR. BABYFACE?"

zombo:


TLK: K. Well, at some point, you realize you're going to have to actually say words, right? You know, like human being words? Phrases? STUFF? Anything?

zombo:


TLK: Fuck me. Let's get started and see how this goes.

Despite such a fiery start to your TDL career, you are currently struggling with a 3-show losing streak. How do you explain this recent slump?

zombo: I encourage anyone reading this question to look at the Wrestling Division standings, and particularly at the top 3. Those are my three losses. In the most stacked Debate League division, I've succumbed via split decision to yourself, Evolution, and WOOLCOCK. I've shown I can compete with the best. It's just a matter of improving that little bit each time in order to swing a vote my ways. How many debaters are 1-3 right now and find themselves in the title hunt based on points? I know I deserve to be in the elite bracket, it's just a matter of nailing down the small but significant aspects of debating that will elevate me from "very good" to "great".

TLK: Wow, so you do have a mouth. I'm going to keep the questions rolling before you have another relapse.

zombo:


TLK: :bosh

How do you plan on reestablishing yourself as championship material?

zombo: I've taken the words of the judges very seriously. At the upper-echelon of the division, minor flaws separate a win from... ah hell... can you just start a stable or name me your tag team partner or something?

TLK:


Your mentor, Evolution, recently took a leave of absence after suffering his first TDL loss and dropping the title. Has this had any effect on your relationship with the former champ?

zombo: Evolution was my mentor by his words only. Leading up my my battle with WOOLCOCK, I was hoping Evo would at least cut some pre-match promos (everyone knows my in-writing skills are strong, it's my charisma and hype skills that are lacking). Not only was there no hype from my "manager", but that debate - what I consider my strongest effort so far, even if it came up short - was all me. Would I have liked some mentoring skills there? Probably. Would it have turned the course of the battle and led to my possible ascension of the Wrestling Division mountain? Possibly.

TLK: Did you actually ever send Evolution anything or ask him for help, though?

zombo: Of course not.


TLK: Figures. Evo isn't a mind reader. Merely smiling at him won't get you anywhere.

zombo:


TLK: You gotta quit it with that shit, man.

You've recently expressed interest in becoming a helping hand as a judge. Does this mean you plan on taking a break from debating to regroup?

zombo: I've toyed with the idea. If I can break the wrestling forum's fourth wall here, I'd like to say that my personal life has been in a bit of flux lately in terms of career setbacks (and, consequently, opportunities). I haven't been on the forum as much as I'd like. The time before my special attraction match against you, TLK, was particularly crazy.

That said, things are finally settling down again in real life, which should lead to more time on here and being able to follow wrestling. As such, my name will be in the hat for debating and judging. I love the feedback given by the judges, and as a former grad student I know how much time and effort go into not merely marking papers, but giving constructive feedback. You've all done a great job so far on the judging side of things, and I hope that everyone commends you for it. I know I do.

TLK:
Glad you're not planning on hanging up the boots. You'll find out why soon enough. (HYPE~!)

What is the biggest obstacle in achieving your ultimate goal of becoming TDL Wrestling Division Champion?

zombo: I think it's a matter of addressing all of the critiques given by the judges. Personally, I'd say passion is the greatest one. That's what strikes me reading the great debates (*begrudgingly looks at Evolution here). The amount of passion that comes through in those is off the charts, and I need to find a way to harness that in my writing.

I'm an essay writer. My style was one where I attempted to hammer home point after point, but in a dispassionate manner. I figured that if I was too passionate about something, I'd come across as an obsessive quack. I figured that if I beat something home in a factual, scientific manner, that would be the best way to convince a doubter to cede to my viewpoint. This style doesn't fully work in a debate setup, where passion plays a large role.

The second biggest obstacle is the Mod conspiracy that's sweeping the debate league. :|

TLK: Since I'm only the red-headed step child of Staff, I'd like to publicly agree with that last bit. :StephenA2

Who, in your opinion, has been TDL's biggest standout performer thus far? Why?

zombo: Speaking of Mod conspiracy, you can't miss Clique on the past couple shows. Very impressive in each of his debates so far, and you know I was going to give a shout out to my black best friend at some point.SPCDRI has been killing the social division too though, so big props to him.

In the Wrestling Division that I call home, I think the top 6 names on the leaderboard can win any given debate. Two other names that stand out are Scott Hall's Ghost, who I think is on the verge of making that leap to the title conversation - maybe not in the next card or two, but down the line - and Chain Gang Soldier, who is so much better than his results have shown. I feel for the guy who, like me, has lost to some VERY high quality debates.

TLK: CGS was a prime candidate for the LOST SMILES edition of T2T, but I figured burying him a few times throughout tonight's show would essentially be the same as interviewing him. :rodgers

If you could face anyone, who would it be? Why?

zombo: Priceless Blaze, in a "LOSER CAN'T POST ANY MORE SELFIES" match. I don't think I have to elaborate on the stipulation there, but I'd be doing the whole forum a favour.

TLK: HEY! There's nothing wrong with selfies.
I mean, yeah, fuck that compliment-fishing douchebag. :tlk

What "dream match" would you like to see take place at a future TDL event?

zombo: Evolution vs WOOLCOCK vs The Lady Killer vs adrian_zombo

I would love to avenge all my losses simultaneously.


Headliner vs Seabs was probably the one I was most looking forward to, in terms of "dream matches", and you guys made it happen on the Supercard.

TLK: Evo is now retired and I'm about to end

's career, so that dream may never become reality. Sorry.

We're about out of time, so now I must get to the questions everyone has been asking: Has adrian_zombo lost his smile? Is there a potential heel turn in the works?

zombo:


TLK: Although that basically answers both questions, can you elaborate a bit for our audience?

zombo: I TRIED to me mean leading up to my debate with WOOLCOCK. Maybe even before my debate with Evolution. It's just not in my repertoire. Maybe I'm just the white Kofi Kingston, meaning I smile a lot, but I'm kinda stuck floating around the upper-midcard and can't jump all that much (you know, the whole whiteness thing). That said, I certainly haven't lost my smile, nor will I be turning heel anytime soon. Lots of love for all my TDL opponents. Good luck to everyone on this upcoming show!

TLK: Jolly to the bitter end. Thanks for your time, zombo, and I'll see you at the TDL training facility for TDL VII.
:tlk

zombo:


----------

*TLK bumps into Seabs backstage during commercial break.*

Seabs: Watch where you're walking, dipshit.

TLK: :tlk

Seabs: ROSE BROS are coming for you.

TLK: I smell two European bodybags.

*Seabs, high off his recent victory, saunters off and finds WOOLCOCK balls deep in a sheep. Both exchange pleasantries and glare back at TLK with an arrogance that would make Rick "THE MODEL" Martel proud. As TLK makes his way back out to the stage for his next interview, he passes zombo in the hallway.*

TLK: Fuck those guys.

zombo:


----------

MOTHAFUCKIN' ANARK GOES TOE TO TOE WITH TLK

Everyone welcome The B+ You Made Famous, the charismatic Anark!

*mixed crowd reaction*

TLK: Pleased to have you, Anark. Welcome.

ANARK: :leia

TLK: Technical difficulties?

ANARK: :chewbacca

TLK: Right. Well, let's jump right in, shall we?

Although your W-L record hasn't exactly lived up to expectations, would you say that your young TDL career has been a success thus far, or have you barely scratched the surface of your potential as a TDL mainstay?

ANARK: Like a lot of the new TDL crew, I'd never done anything like this before so I had no real expectations. Don't get me wrong, I like to win things, winning is fun, but it's not the be all and end all for me. Winning isn't everything, it's just most things. I've lost both multi-man matches I was in, including my first ever match that I expected to lose while I found my way, but I stand undefeated in one-on-ones, with a couple of good scalps to boot.

When you have a crop of debaters all capable of a high quality like we currently do, then you won't be going for too long without a defeat. I bet some of the potential best ever debaters are still currently languishing in the lower ladder ranks. Once they find their way, asses gon get whooped.

TLK: You appear to have quite a pragmatic approach to the TDL. Is that the attitude you think will help progress your TDL career?

ANARK: Maybe, I prefer the term 'realist'. And the reality is that I'm a pure technical debater. Give me a single opponent, even the best of them, and I'll study their style, learn their methods, seek out their weaknesses and then violently exploit them for the victory. Once I have the measure of my opponent, one of two things will happen: I will either tap them out or I'll break their ankle. Which one is up to them.

TLK:


You had the #1 contendership all but locked up when BULLY went MIA after his public burial in the TDL V card thread. However, a last-minute entry by Clique seemingly crushed your dreams of main eventing TDL VI. What words do you have for BULLY (be as harsh as you'd like here)? For Clique? For TDL management for allowing a last-minute replacement?

ANARK: Clique might be the company's No1 contender, but I'm the People's No1 contender. I know this for a fact because they all tweeted me about it. For like ten days maybe, give or take a fortnight, the highest trending Twitter hashtag was #anarkisthetruenumber1 followed by #anarkwuzrobbed. The people tweeted it so much that the Tweetosphere actually crashed from the unprecedented input from almost literally everybody and they had to remove all the gazzilions of pro-Anark tweets. It's true and you can check the trueness for yourself now by going on Twitter and trying to find even one of those hashtags. See? Not even a single one left. All deleted to save the internet. That's how much the people love me.

And I love every single one of you people too. Also, new Anark t-shirts available in the lobby with a red anarchy symbol on the sleeve and the words DON'T DO DRUGS on the front and AROUND ME IF YOU AIN'T GONNA FUCKING SHARE YOU CUNT on the back.

What to say about Bully? Our match was highly anticipated in some quarters and he let not only himself down but he let the DAMN PEOPLE down too. He was online on the day our debates were due and the day before I think, and I read yesterday that he's been logging on but not posting all the while since. He talked a lot of smack in the thread but then ran away from facing me. Who knows where he is or what he's doing. Maybe he's planning a spectacular comeback rant. If he is, then hey, Bully, better make it an 8-grammer this time, you bumblkaat son of a bitch.

(Never actually called someone a son of a bitch before. Actually feels quite good, though maybe that's overflow from the bumbklaat, possibly the most satisfying thing to call anybody ever. Talking of bumbklaats…)

Clique's the company man so it makes sense that he gets multiple matches on each card to boost his ranking and speed his climb up the ladder, while ordinary B+ posters like me have to fight and scrap just for a crappy flip-a-coin fatal-fourway match. He's got bare debate skills so I don't blame the TDL Management for backing him. But while he glides smoothly through to the top, he'd do well to remember that I'm still down here making my living amongst the muck and bullets, slitting throats, breaking necks and finding ways to win which he doesn't even know exist.

By the time he finally has to face me again, he'll still be squeaky clean, unburdened and untested, while I'll be caked in blood, with stringy strips of my last victim's flesh still hanging from my teeth while my eyes boil with terrible, furious vengeance.

Good luck in that match btw, Clique.

TLK: SEEDS PLANTED~! for Anark/Clique II.

You were very eager to replace no-shows for TDL VI. Why is that?

ANARK: Very eager is a big word, fella.

TLK: Well, it's two average-sized words actually.

ANARK: Define average.

TLK: Anark.

ANARK: Oh, you want to go there? I can go there. You reckon yourself because you're making noise in the Wrestling Division, taking on people who think debating who this pretend guy is compared to that pretend guy, in this completely make-believe situation and you think you can lord it up over those of us who are getting down and dirty debating subjects that are actually important to the human condition? No. An average Social Division debater is worth twice as much as a champion from the other divisions. The people know which of the divisions is actually important. They have spoken and they hath doth tweeteth too.

TLK: #DIRK

Are you looking to get back on track, or just remind people that you're still fuckin' Anark? How much did the results of TDL V motivate you?

ANARK: When you're on the cusp and it's within reach, then all of a sudden you are outflanked, blind-sided and find yourself tumbling back down to the bottom, an average, ordinary person would be understandably demotivated. Perhaps they might even despair.

But like you said, I'm fuckin' Anark and the hunger only increases, the desire only intensifies. Average, ordinary people only adopted despair. I was born in it, molded by it. I FEED ON IT. The harder you beat me, the harder I come back. Look at the pattern of my career: awful first match in a four-way, came back and dispatched my next single opponent with a unanimous decision. It wasn't even close. Next match, scraped through with a split decision. Next match was another multi-man against Clique and Andre (a challenge no other cunt has had the balls to accept), and yeah, I got fucking demolished. But we already know what happens after I get fucking demolished. It's not a real demolition. For me, lol, that's just training, a bit of practice. Getting my arse handed to me is just a bit of getting in shape to utterly fucking destroy somebody next time. So pity my next opponent, for they may as well be staring into the eyes of the Devil himself.

Come TDL VII, I will be raising fucking Hell. And my words – my hungry, unrelenting demons - will devour all in their path.

TLK: Do you have a message for your next opponent?

ANARK: Run, dude, run like Bully ran. Whoever you are. Seriously, for your own safety, just fucking run.

TLK: COKE

How do you feel about your current status in the Social division? What can you do to improve?

ANARK: I'm neither the champion nor the actual No1 contender, so I have no status. Unless Official People-approved Bringer of Chaos is an actual status?

TLK: No.

ANARK: Fine then, I guess I'm just another nobody. Neil Armstrong was once a nobody. Magic Johnson used to be a nobody. There was a time when nobody gave a fuck who John Lennon was. As a great Irishman once kind of said, the great only appear great, for we are on our knees. But my fellow nobodies, my as yet ungloried brothers and sisters, it is time for us to rise.

As for improvement, I guess I need to figure out how to win multi-man matches. My last debate was written to defeat Bully. I knew his style, I knew what he'd bring to the table, so I constructed it to trump everything he would produce. Had he showed up, I'd currently be studying a dozen charts and several graphs illustrating SPCDRI's exact writing technique and methods, pages upon pages of insightful notes on SPCDRI's debating nuances, and one viciously sadistic mind plotting his complete and utter downfall at TDL VII.

Except that I'm twiddling my thumbs instead. Maybe that was Bully's pre-emptive revenge for his inevitable defeat. Perhaps that was his plan all along; have me expend all my efforts into defeating him only to be ambushed at the whistle by Clique. Lol, nah, he's just a wally who shat his pants and ran away.

TLK: All I heard was Lennon. :tlk

What do you believe is the biggest barrier to you becoming Social Division Champion?

ANARK: Rightfully scared opponents running away from me and corporate-backed rivals getting multiple matches on cards while I sit around watching my points total gather dust while the company ushers their man through the express lane. That and other people writing better debates than me.


TLK: Who, so far, has been TDL's biggest standout?

ANARK: There is only one name that stands-out when you ask for a TDL stand-out. That name is the reigning Social Division champion SPCDRI. He is the only remaining inaugural champion. I respect the Sports division and would like to take part in it at a latter stage of my career, you know, when the legs have started to go. But it's hardly the big one. The Wrestling division gets literally ALL its prestige from the fact that this is a wrestling forum. That's fair enough, but beyond this forum, no one really gives a flying monkey's shag about anything you're saying in your debates. There is only one division that transcends this forum. There is only one division that stands above all others on an intellectual level. There is only one division that resonates with real life importance. There is only one division where things that really fucking matter are debated to the damn death.

That division is the Social Division. And its champions are mighty. Even the No1 contenders of the Social Division, be they actual or imaginary People's, would eviscerate the namby-pamby numpty twonks who only want to discuss men in shorts running around after a ball or men in spandex pretending to fight. Are we sure you Sports and Wrestling guys wouldn't be more comfortable discussing exactly how fucking gay you are?

The Social Division actually matters. Therefore its champion is the only champion that actually matters.

All hail SPCDRI. He is better than you.

TLK: SPC does seem to be the common answer to that question. Let's see if Clique can put a stop to his REIGN OF TERROR.


Is there anyone you'd like to face (from any division)?

ANARK: A couple of styles that caught my eye are Evo's and WOOLCOCK's. These boys are at the top of their game and I'd be interested to see if I could find a way to humble them. There's some other guy as well, I forget his name, which ain't my fault, it's not like I ever wrote a song with his user name as the title or anything, but he reckons himself on wrestling debates and I'd be interested to see his reaction to getting publically raped by the People's Bringer of Chaos.

And yes, I'm inventing epic nicknames for myself because it soothes my sore batty. And what?

TLK: :tlk

What "dream match" would you most like to see happen at a future TDL show?

ANARK: Anark vs Blarg for the inaugural Arts & Entertainment title.

Don't get me wrong, I'm a Social Division debater, as it's the most important, most intellectual and the most prestigious category of them all, but the A&E debates could be all kinds of awesome. Best Bonds, Arnie vs Sly, all sorts of music debates like rock v rap v electronic v pop, best songwriter, best use of a particular instrument, most influential film made before 1950, most important novel, I could go on. These subjects don't really belong in the Social Division, where morality, philosophy, politics and current affairs are the meat and veg of us serious Social Division debaters (Scrilla getting all excited about his hip-hop debate aside).

Beyond inventing the A&E with my brother and fellow person blarg, then I'd have to look at a wrestling debate. I'm a WWF/WWE guy so it'd have to be in that field, but as for an opponent, hmm, let me think. He'd have to be someone worth crossing divisions for. Someone with an impeccable record, a long history of winning wrestling debate championships, maybe even undefeated. Yeah, someone with a streak! Someone worth putting it all on the line for and who can talk a bit of smack, maybe a bit of a killer with the ladies, that kind of guy. Let me know if you happen across anyone like that.

TLK: You're running your mouth some, kid (I can call you 'kid' since I'm 99% sure I'm the oldest member of the TDL roster).

ANARK: Ain't running shit, old man. The only running being done around here is by Bully.

TLK: Yeah, but you better watch yourself.

ANARK: I'll watch you run away is what I'll do. But it's alright, I'm getting used to it now. One on one match against Anark? RUN AWAY! NEVER POST AGAIN! AT LEAST FOR A FEW WEEKS UNTIL EVERYONE'S FORGOTTEN! Y'all have given Bully a hella load of shit for his scared coward antics against me, but you just don't understand. That was the smartest fucking thing he could have done.

At TDL VII, there'll be another wishful thinker, reckoning himself, standing proudly in front of me. But I'll give him the same choice I gave to Bully.

Tap or snap, bitch. The choice is yours.


----------

THAT'S A WRAP. TLK OUT.

---
:tlk
Credit: A$AP
---
Last edited by The Lady Killer; 09-20-2013 at

05:29 PM

.
Moron
Join Date: Jul 2012
Location: London, UK
Posts: 6,726
Points: 5,775
Re: TOE TO TOE WITH TLK: LOST SMILES EDITION
---
Quote:
Originally Posted by
The Lady Killer
View Post

TLK: Pleased to have you, Anark. Welcome.

ANARK: :leia

TLK: Technical difficulties?

ANARK: :chewbacca

TLK: Right. Well, let's jump right in, shall we?
That part had me
so hard.
Great job as always TLK
. Anark with dat smack talk. Definitely makes things more interesting I'll give you that.
Re: TOE TO TOE WITH TLK: LOST SMILES EDITION
---
Yeah, in case I didn't make things clear: Bully, you're a bumbklaat pussy bitch, and Clique, lol, good luck mate, enjoy your management assisted rise to the top. Savour every moment. Savour every single fleeting moment.

For the day approaches when all the glory handed to you on a silver platter gets ripped from your fucking grasp, smashed in your smug face, and you tumble like an average, ordinary B+ chump back to the bottom of the ladder.

The day approaches, and the day has been named Revenge of the Anark.

Don't bother praying, Clique, because I already killed your god. And he begged.

AND HE BEGGED
---
Ben Wyatt's Low Cal Calzone Zone
Join Date: Jun 2011
Location: Golfing with Stephen Hawking, he lied about his handicap. Didn't need a golf cart though, I just sat in his lap.
Posts: 5,891
Points: 464
Re: TOE TO TOE WITH TLK: LOST SMILES EDITION
---
Zombo don't you dare diminish your credentials and upside by comparing yourself to Kofi "Jumps 5ft high for an axe handle which is executed as soft as Dualshock's noggin" Kingston ever again. That numpty is the drizzling shits.
Was a thoroughly good read again TLK. ROSE BROTHERS mention was delightful as well.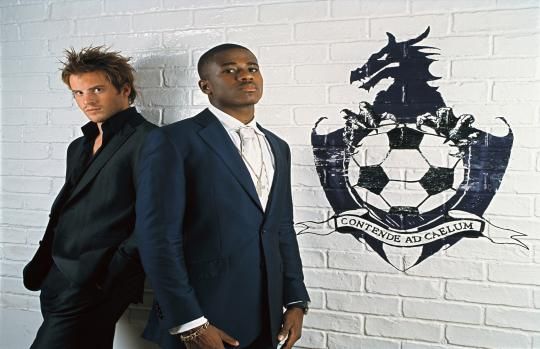 SOON.JPG
Re: TOE TO TOE WITH TLK: LOST SMILES EDITION
---
"Balls deep in a sheep" made me howl. As did the other line that will become apparent why in time.

Horrific choice of colour for your parts btw Greg
You know who I am, but you don't know why I'm here.
Join Date: Apr 2013
Location: Toronto, Canada
Posts: 935
Points: 1,064
Re: TOE TO TOE WITH TLK: LOST SMILES EDITION
---
SUPER work. great read.
---
Snobs in our head; marks in our heart.
Spoiler for Don't Love But Respect the Fuck Out of:
Spoiler for Things I've booked, written, put together...:
Re: TOE TO TOE WITH TLK: LOST SMILES EDITION
---
Yeah color is horrid but "can't be arsed" to go through and change it for every one of my lines.
---
:tlk
Credit: A$AP
Re: TOE TO TOE WITH TLK: LOST SMILES EDITION
---
The Empire struck back, but the Revenge of the Anark is coming.

(Return of the Jedi was originally going to be Revenge of the Jedi btw, for all you non-geek geeks)
---
Re: TOE TO TOE WITH TLK: LOST SMILES EDITION
---
Enjoyed what you did here TLK, awesome stuff!
And look at that, tag partners already
---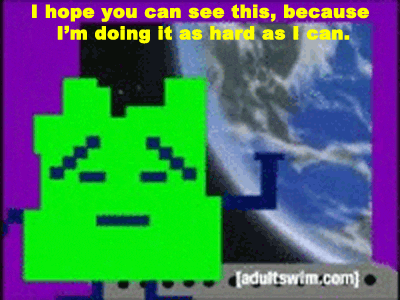 Re: TOE TO TOE WITH TLK: LOST SMILES EDITION
---
Need to come up with a team name imo.
---
:tlk
Credit: A$AP
Posting Rules

You may not post new threads

You may not post replies

You may not post attachments

You may not edit your posts

---

HTML code is Off

---