Re: JIM'S GYM PRESENTS TDL DOJO #2.
---
Sorry, that's my bad. I promised feedback and I've been MIA this week. I'll hopefully be able to provide something for you shortly.
---
:tlk
Credit: A$AP
Re: JIM'S GYM PRESENTS TDL DOJO #2.
---
My offer still stands, I should have some time during my workday this afternoon and tomorrow if you want me to review anything. I know I'm not a proper "judge", but you guys have made me feel like my opinion is worth at least SOMETHING, so I may be able to help.
---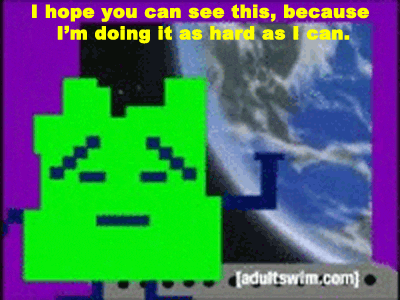 Re: JIM'S GYM PRESENTS TDL DOJO #2.
---
Any help would be great zombo.
Re: JIM'S GYM PRESENTS TDL DOJO #2.
---
Gonna read over as many as I can this afternoon and provide some feedback. Keep in mind I'm not a "judge", but this is how I would approach judging if asked.
---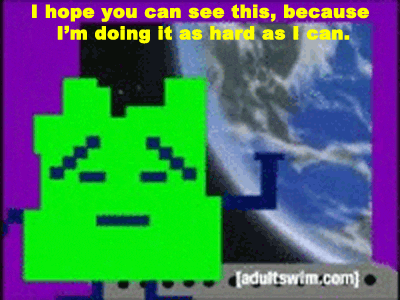 Re: JIM'S GYM PRESENTS TDL DOJO #2.
---
Same here. Will provide feedback once I wrap up my debate.
---
:tlk
Credit: A$AP
Re: JIM'S GYM PRESENTS TDL DOJO #2.
---
So I didn't "judge" any matchups, just gave my comments on each debate in the order it was submitted on here. If there are any questions or you want some further clarification on my comments, feel free to PM me.
Also, I focused on the stuff that I felt needed to be FIXED. I don't intend on coming across as overly harsh, but it may seem that way. All of my suggestions are ways that I believe will improve your debates. I commend everyone for doing this and putting their work out there.
Spoiler for HELLO WRESTLINGFORUM THIS IS OXITRON:
Spoiler for The Fourth Wall:
Spoiler for Richard Hagen:
---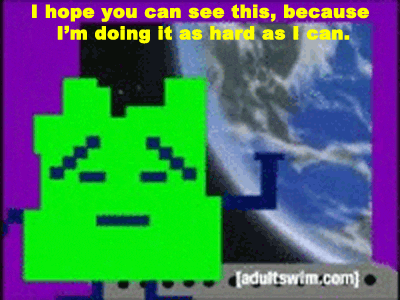 Re: JIM'S GYM PRESENTS TDL DOJO #2.
---
London buses and all that.

Oxitron:
I liked your style of writing. Very easy to read. What you wrote never really answered the question though besides your conclusion funnily enough. It was a good read but a good read for a different question. Focus on what the actual question is asking and how relevant what you're writing is to the actual topic. If you do that then judging by your final paragraph and your writing style you should have something good.

RugbyRat
Liked your intro. Concise and powerful writing style. I really liked how looked a little deeper into the question and looked at it from a TNA context as well as a WWE context. First paragraph is good but I was left thinking that the 200 fans show was probably an anomaly and they could tape a title change at a big house show, e.g. on the UK tour and use that to draw larger crowds to their other house shows. Your WWE argument I liked. Bit disappointed you didn't tackle the argument of how well house shows are drawing and do promotions need to do this to make people come to house shows more. Try and tackle the obvious counter arguments you think of if you were arguing yourself for the other side of the coin. This was impressive for a first debate though. Try and expand on your points a bit more and tackle leading counter arguments head on and decisively.

smitty915
I liked how you gave your debate a coherent structure. Helps a lot when I'm reading a debate as a judge and I can easily see what you're arguing where. Pretty big own goal using ADR and Ryback as examples when they had heel managers. It weakened your own argument when really you didn't NEED to bring it up. If you're going to bring a counter to the reader's mind then make sure you can use it to improve your own argument. Disagree on your statement that Brock would be a midcarder without Heyman. Yeah he helped him but I thought you way overstated it here without any genuine reasoning. Brock was a main eventer without Heyman as well remember. Your last sentence of that paragraph I didn't get either. I think there's holes in your arguments but if you cut them out and make your arguments harder to counter then you have something good if you keep the structure of your debate similar.

I'll try and do some more at some point.
I FEEL IT COMING
Join Date: Jan 2012
Location: OCEANIA
Favourite(s): Eddie Guerrero
Posts: 13,679
Points: 15,040
Re: JIM'S GYM PRESENTS TDL DOJO #2.
---
bama4
I found it difficult to get what I thought was a good total word count, thanks for the thoughts and constructive criticism guys!
---
Spoiler for Thoughts on People who try to overthrow my wrestlingforum.com wrestling fantasy games de-facto rulership:
Re: JIM'S GYM PRESENTS TDL DOJO #2.
---
Thanks for taking the time to give advice/criticism, I've taken it on board.
Re: JIM'S GYM PRESENTS TDL DOJO #2.
---
No buys for the red nose
Posting Rules

You may not post new threads

You may not post replies

You may not post attachments

You may not edit your posts

---

HTML code is Off

---