Moron
Join Date: Sep 2011
Location: The Netherlands
Posts: 3,223
Points: 0
Bret Hart in WCW - How would you book him?
---
We all know Bret Hart was dramatically underutilized in WCW. He came from WWE after the montreal screwjob and at the time he could still go in the ring and was one of the biggest names in wrestling.

Since the booking team of WCW failed big time with Hart, how would you book bret in WCW?
Re: Bret Hart WCW - How would you book him?
---
God, anything at all. What a blown opportunity for...ANYTHING with Hart in WCW.

Since he'd just come off feuding with Shawn and always talking about his values and what not, it seems like a natural fit for Bret to spearhead the "traditional wrestling" aspect of WCW against the nWo. Plus, he'd be going after Shawn's buddies, the Outsiders, and a Hogan who has turned his back on the business that made him.

Alternately, I would have settled for...ANYTHING.
---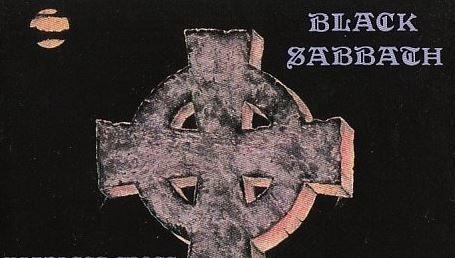 Regularly Beating Up James Ellsworth
Join Date: Feb 2007
Posts: 3,608
Points: 3,860
Re: Bret Hart WCW - How would you book him?
---
He should have stayed in the World title scene.

I remember WCW gave him the US title, which was WCW's equivalent to the IC title. Bret should have been way above that belt.
Re: Bret Hart WCW - How would you book him?
---
I marked pretty strongly when they finally put the title on Bret during the Russo era, and I still consider his title match with Benoit at Mayhem 99 to be one of my favorites, but the ship had kinda sailed by then. From then on out it was full of nWo Silver, that weird reverse-Montreal Piper did for Bret, etc. etc.
---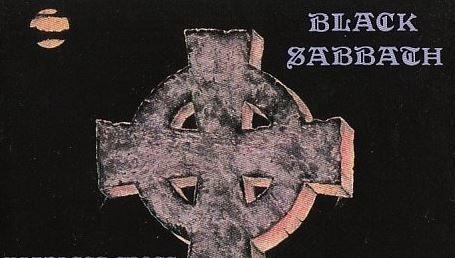 Registered User
Join Date: Sep 2010
Location: Woodsboro High
Posts: 2,598
Points: 0
Re: Bret Hart WCW - How would you book him?
---
Firstly: Shouldn't have appeared on TV until Starrcade 1997.
Secondly: There was still lots mileage in the 'babyface everywhere but in the USA' thing. I'd have kept that alive.
Thirdly: Heel against Babyface Ric Flair at Souled Out 1998.

Hart Foundation
Bret Hart
Chris Jericho
The British Bulldog
Jim Neidhart
Jushin Liger (brought in from NJPW due to him being partly trained by the Harts)

The feud with Flair would have been instigated by them attacking Chris Benoit after he refuses to join the Foundation.
Winning World titles, Custom Made Clothes
Join Date: Jun 2011
Location: Belleville, Indiana
Posts: 19,274
Points: 13,214
Re: Bret Hart WCW - How would you book him?
---
Anything differently from what they did would have been better... Coming off of the most controversial moment in wrestling history, being legitimately screwed on his way out of the WWF, why didn't WCW cash in majorly on this? They had enough fuel to absolutely rip Vince McMahon to shreds. (Well, Rick Rude threw great jabs, but that's about it)

Anyway, coming off of the Screwjob, Bret Hart debuts and referees a match at Starrcade... Really? I'm not saying throw him in a match, but if that's all they have for him, just save him for a more appropriate and larger debut.

Bret Hart was one of the biggest stars of the 90s in professional wrestling and was limited to midcard level when the company was still savable. It's just completely idiotic. I can only imagine that Hulk Hogan had something to do with this, based off of what we know or what was speculated from the supposed match between the two at Summerslam 1993. Just seems fitting that Hogan would do his part in trying to keep anyone from stealing his spotlight.

This was pretty evident from the finish at Starrcade... Way to kill over a year's worth of incredible booking, all for your own ego. But that's another story.

But to sum this up: Main event, easily. Fuck, 1998 shouldn't have been overloaded with Black and White vs. Wolfpac. That was absolutely stupid. Kill the NWO off early 1998, and allow Sting vs. Hart / Savage vs. Hart / DDP vs. Hart to take place. They would have all been much better feuds than what we got.
---
Playing Backstage Politics
Join Date: Jul 2011
Location: Far Away From Uncle Ole
Posts: 13,385
Points: 3,042
Re: Bret Hart WCW - How would you book him?
---
I'm kind of iffy of putting him in the World Title picture, as Goldberg likely would not have existed had that happened.


Only thing I would have done differently was either not turn him heel at all or debut him as a heel.
---
Re: Bret Hart WCW - How would you book him?
---
Not turn him heel then face then back to heel every week.

Book him in matches against Chris Jericho and Eddie Guerrero.

Bret Hart Vs. Hollywood Hogan at Starrcade 1998

- Vic
---


5/21/2017
Shoot for the stars and you'll land on the moon.


Follow me if you'd like:

Twitter: Maniac2008
Instagram: wwehistorian
Heel Turn on James Ellsworth
Join Date: Dec 2012
Location: Pittsburgh, PA
Posts: 2,218
Points: 1,168
Re: Bret Hart WCW - How would you book him?
---
Well, Consistency would be the first thing. Bret had a lot of sympathy coming off the screwjob but had a phenomenal heel right before then so it's really a toss up as to his alignment. I think at that point, heel Bret would have been better. I would have had him play a similar character than the end of the WWF run where he was criticizing the fans for cheering on degenerates. Further, I would have him say he's still the world champion and he was never defeated just out politicked for the belt. There were enough faces at the time that he could have had some quality matches leading to a showdown with Sting.
---
Is it bright where you are? Have the people changed?
Making James Ellsworth GET MY BAGS
Join Date: Mar 2011
Location: 555 Centaur Dr.
Posts: 4,999
Points: 2,083
Re: Bret Hart WCW - How would you book him?
---
I would have debuted him the night after Starrcade. Have him stare toe to toe with Sting as Nitro went off the air. And slowly built to a Sting/Hart Starrcade 1998 match. You could have done a story line where he tries to jump ahead of the pack and challenge Sting directly but several other guys demand he "pay his dues" in WCW first, sort of start it out as a potential face vs face match and slowly turn Bret heel as he claims WCW is just like WWF, they are trying to hold him down, screw him over and show favoritism to other guys.



I certainly would have had him finish off the nWo in matches against Hall and then Nash and finally the big match with Hogan which leads into his Sting match.
Posting Rules

You may not post new threads

You may not post replies

You may not post attachments

You may not edit your posts

---

HTML code is Off

---