Re: Forgotten Legends102: Demolition
---
Quote:
Pity they replaced it with that AWFUL theme on the DVDs.
Yeah that pisses me off.
---
:tlk
Credit: A$AP
If There's Such A Thing As Genius — I Am One. And If There Isn't, I Don't Care.
Join Date: Feb 2012
Location: UK
Posts: 27,368
Points: 43,030
Re: Forgotten Legends102: Demolition
---
One of my favorite ever tag teams, loved them growing up, GOAT theme music, really enjoyed watching them, more so as heels if im honest, and for me Ax/Smash are Demolition, i know they had to bring Crush in later on but fir me it'll always be Ax/Smash.

Loved 'em.
---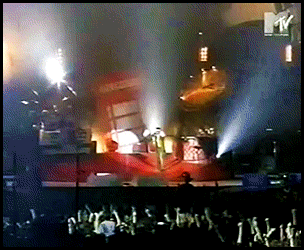 My WWF/WCW Wrestling Adventure Through 1990
You can find my wrestling match reviews HERE:

http://zep81wrestlingreviews.blogspot.co.uk/
Moron
Join Date: Feb 2012
Posts: 1,549
Points: 0
Re: Forgotten Legends102: Demolition
---
Quote:
I enjoyed their match against Haku/Andre The Giant at Wrestlemania VI.
What made the match so much better was that the crowd was HOT for it.
Props to Haku for going it alone (Andre's health).
Great team. Up there with the best for sure.

They had the most awesome theme music, I still sing it around the house.
---
Posting Rules

You may not post new threads

You may not post replies

You may not post attachments

You may not edit your posts

---

HTML code is Off

---