Re: How big was Ultimate Warrior in his prime?
---
Warrior was Top 10 biggest stars of all time in his prime. The fact that he rivaled Hogan to the point where they wanted to put him over him clean at WM says it all because it was the first clean loss for Hogan in many years. He was mega charismatic, captivating with larger than life presence and character. But overall, even with the fact that he was close or up there with Hogan, he's not Savage or Andre.
---
Last edited by Rock316AE; 09-08-2012 at

02:17 PM

.
If There's Such A Thing As Genius — I Am One. And If There Isn't, I Don't Care.
Join Date: Feb 2012
Location: UK
Posts: 27,352
Points: 42,968
Re: How big was Ultimate Warrior in his prime?
---
Probably still my favorite entrance, was my fave wrestler as a kid, obviously back then I was easily entertained and wasn't yet into the more tecnichal side of wrestling but Warrior was very captivating, learned alot more since of course but still enjoy watching old matches and promos...
---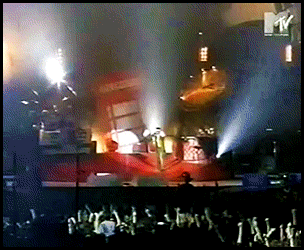 My WWF/WCW Wrestling Adventure Through 1990
You can find my wrestling match reviews HERE:

http://zep81wrestlingreviews.blogspot.co.uk/
Re: How big was Ultimate Warrior in his prime?
---
he's not Savage or Andre right in long time history overall but on that short time period as ic champ or wwf champ after i believe he super-passed everyone including hogan he was like nothing in this life could stop this creature like BC Hunk said He was ELECTRIFYING the crowds with his intensity and energy, just like The Rock would do almost a decade later
---
Playing Backstage Politics
Join Date: Aug 2006
Location: Harrison, Tennessee
Posts: 12,322
Points: 630
Re: How big was Ultimate Warrior in his prime?
---
From about '89 to '90, you could argue he was almost as big as Hogan, maybe bigger, both popularity and physique wise.
And, as someone else pointed out, his entrance was epic. My favorite entrance ever. His theme song is still one of the greatest workout adrenaline themes out there.
---
Wanted:

A tall well built woman with good
reputation, who can cook frogs
legs, who appreciates a good fuc-
schia garden, classical music and tal-
king without getting too serious.
But please read only lines 1, 3 and 5.
Re: How big was Ultimate Warrior in his prime?
---
Warrior looked set to be the successor to Hogan's throne. Giving him a clean win over Hogan at Wrestlemania shows that they had huge faith in him to be the next torch bearer. Unfortunately, his giant ego got in the way of whatever longterm success he could've had, but (with Hogan exploring other mainstream ventures), for a while Warrior looked set to be the face of the company. The kids loved him, he had a strong persona, he had a distinctive look that shifted merchandise and he wrestled the kind of superhuman, big man brawls that the casual fans loved. After the steroid scandal changed the face of the WWF main event, though, I think that Warrior became quickly outdated. I'm not sure he would've had the longevity of Hogan, if he had stuck around.
---
Asking JAMES ELLSWORTH for Wrestling Advice
Join Date: Jul 2012
Location: St Louis
Posts: 464
Points: 0
Re: How big was Ultimate Warrior in his prime?
---
I guess he was about as big as steroids can make a human being.
---
WOULD YOU PLEASE. SHUT. THE HELL. UP?
WCW 1998: be the booker
http://www.wrestlingforum.com/booker...l#post12458661
Re: How big was Ultimate Warrior in his prime?
---
He was more edgy than Punk, More electrifying than the Rock, More attitude than Stone Cold, more over than Ryback, more delusional than mankind and dressed like tantaka on PCP..
He had it all baby.....
Ok he was over and due to be the next face, but lets face it his ring skills and Ego would have always held him back long term..
Wheelman for James Ellsworth
Join Date: Nov 2011
Location: Cheops Pyramid
Favourite(s): DREW MCINTYRE, SETH ROLLINS, ORTON, HARDYS, LESNAR
Posts: 512
Points: 221
Re: How big was Ultimate Warrior in his prime?
---
The Ultimate Warrior was fantastic back then, as so many have already said, he was electrifying! Just had a little more than Hogan. Hogan was great also, and was a big fan of Hogans first, but as the Ultimate Warrior cam on the scene, he quickly became a favourite and was just "different" from Hogan.
His runs down to the ring and shaking the ropes was great to watch, and as I grew up Hogan felt more for the kids and The Ultimate Warrior was more aggressive and looked crazy( kind of like a teenager
) so he grew on me more and a lot of the fans were starting to think the same, but warrior just kind of faded and went to WCW in the late 90's etc.
But overall for such a short time and presence he made a massive impact and is still impacting people today!....have a look....
---

ALL TIME TOP 10
THE ULTIMATE WARRIOR
THE ROCK
STONE COLD STEVE AUSTIN
HHH
MACHO MAN RANDY SAVAGE
HULK HOGAN
THE UNDERTAKER
BRET THE HITMAN HART
ROWDY RODDY PIPER
STING
CURRENT FAMOUS 5
SETH ROLLINS
DREW MCINTYRE
BROCK LESNAR
RANDY ORTON
MATT/JEFF HARDY
---
Last edited by RAWHEADREX99; 09-08-2012 at

05:04 PM

.
Moron
Join Date: Mar 2010
Posts: 10,758
Points: 0
Re: How big was Ultimate Warrior in his prime?
---
He had the best entrance ever.
Crumbled
Join Date: Jun 2011
Location: Infraction City
Posts: 12,539
Points: 0
Re: How big was Ultimate Warrior in his prime?
---
Warrior is simply one of them rare guys with the silent charisma. Not very good on the microphone at all, not even the best in the ring, in fact very poor in the ring but boy was he entertaining. From the rope shaking, to the no selling, the running around the ring, the power shots, the tassels, the colours, it was brilliant, the fact he beat Hogan was even better (was never a Hogan fan).
Posting Rules

You may not post new threads

You may not post replies

You may not post attachments

You may not edit your posts

---

HTML code is Off

---