View Poll Results

: Which match is the ebst from WM 8

Shawn Michaels vs Tito Santana
1
3.33%
Undertaker vs Jake Roberts
0
0%
Bret Hart vs Roddy Piper
12
40.00%
8 man tag team match
0
0%
Randy Savage vs Ric Flair
16
53.33%
Natural Disasters vs Money Inc
0
0%
Owen Hart vs Skinner
0
0%
Tatanka vs Rick Martel
0
0%
Hulk Hogan vs Sid Justice
1
3.33%
Voters: 30. You may not vote on this poll
Regularly Beating Up James Ellsworth
Join Date: Jun 2011
Location: The Brandwagon
Posts: 3,627
Points: 119
Best match from Wrestlemania 8
---
Simple. Whats the best match from Wrestlemania 8
---
STAN DA MAN!!!
If There's Such A Thing As Genius — I Am One. And If There Isn't, I Don't Care.
Join Date: Feb 2012
Location: UK
Posts: 27,352
Points: 42,968
Re: Best match from Wrestlemania 8
---
Between Randy Savage vs Ric Flair and Bret Hart vs Roddy Piper for me, but id just go with Savage i think. I like the Money Inc match too tbh.
---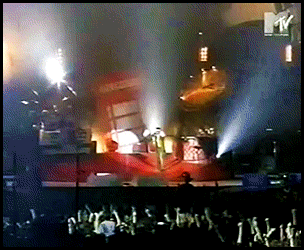 My WWF/WCW Wrestling Adventure Through 1990
You can find my wrestling match reviews HERE:

http://zep81wrestlingreviews.blogspot.co.uk/
Re: Best match from Wrestlemania 8
---
This one is a little tougher than 6 & 7.

I love the Piper Vs. Bret IC Title match and I put it up there with Savage Vs. Steamboat & Michaels Vs. Razor as one of the classic Wrestlemania IC Title matches. It was also a huge star making moment for Bret.

However, I also love all the drama and action given to us from the Savage Vs. Flair World Title match. That was an excellent encounter that, by virtue of not being the main event, caused the show to peak too early IMO.

Picking a favorite is tough, but I am going to give the slight edge to Savage Vs. Flair.
The Executive Vice President Of Talent Relations
Join Date: Apr 2006
Location: Where The Streets Have No Name
Posts: 14,759
Points: 595
Re: Best match from Wrestlemania 8
---
Savage/Flair followed by Bret/Piper.
---
Re: Best match from Wrestlemania 8
---
Undertaker vs Jake Roberts just because it was the first match i ever saw,
---
[SIGPIC][/SIGPIC]
Re: Best match from Wrestlemania 8
---
Bret/Piper
---
Credit to CJ
Unregistered
Join Date: Aug 2009
Posts: 3,593
Points: 15
Re: Best match from Wrestlemania 8
---
Piper/Bret for me. That was my main interest point that whole night. Savage/Flair is a close second.
Special Attraction at Wrestlemania
Join Date: Jun 2009
Location: Suplex City, Bitch
Posts: 20,781
Points: 14,985
Re: Best match from Wrestlemania 8
---
Ohh this has to be Bret/Piper for me, I really loved that match in fact I remember really liking Roddy Piper at the time because first he came to the rescue of my hero, Hart at the Rumble and won the title from the Mountie and then he put the belt on Hart after losing this match to him.


Tag Teaming With James Ellsworth
Join Date: Sep 2011
Location: Nunya Business
Posts: 1,477
Points: 0
Re: Best match from Wrestlemania 8
---
Hart v Piper no question.
---
Favourite 5 (Present Day)
Punk, Jericho, D.Bryan (Yes!) Christian, Barrett,
Favourite 5 (All time)
Stone Cold, Hitman, Taker, Sting, Angle
UFC Favourite 5 (Current)
Machida, Hendo, Cain Velasquez, Rory MacDonald, Renan Barao
Favourite 5 MMA Legends
Chuck Liddell, Randy Couture, Royce Gracie, BJ Penn, Don Frye
Connor Kenway FTW!
FUCK THE KINGSGUARD, FUCK THE CITY, FUCK THE KING....SANDOR CLEGHANE = LEGEND
Re: Best match from Wrestlemania 8
---
I have stated on these forums many times that WrestleMania 8 is one of my all time favorite PPV's bar none and i can still sit and watch the PPV almost in it's entirety today. I loved Randy Savage/Ric Flair and Undertaker/Jake Roberts as whole feuds whilst Hulk Hogan/Sid Vicious did actually have me invested in it and i knew Bret Hart/Rowdy Roddy Piper would be good but didn't know how good. If i had to choose one i'd go with Randy Savage/Ric Flair as both men were still at their peak although at the end of it and out on a match that had you invested mentally and emotionally the whole way through and it was the best feud of that year bar none in all of wrestling.
---
Posting Rules

You may not post new threads

You may not post replies

You may not post attachments

You may not edit your posts

---

HTML code is Off

---