The Black Scorpion
---
I heard Ric Flair was a last minute decision so who was supposed to be under the mask?

- Vic
---


5/21/2017

Hard work and patience pays off. Jinder Mahal has SHOCKED THE WORLD!

Follow me if you'd like:

Twitter: Maniac2008
Instagram: wwehistorian
If There's Such A Thing As Genius — I Am One. And If There Isn't, I Don't Care.
Join Date: Feb 2012
Location: UK
Posts: 27,317
Points: 42,831
Re: The Black Scorpion
---
Various people played the black scorpion, like al Perez, ole Anderson and Barry Windham, so probably depends on what match it was I suppose.

Before flair's match with sting at COTC I think it was supposed to be Windham,

Someone more educated than me will answer better!!
---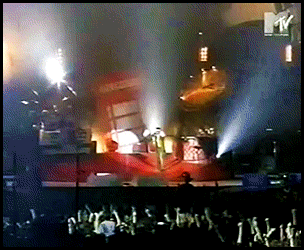 My WWF/WCW Wrestling Adventure Through 1990
You can find my wrestling match reviews HERE:

http://zep81wrestlingreviews.blogspot.co.uk/
Learning to break kayfabe
Join Date: Jun 2012
Posts: 25
Points: 0
Re: The Black Scorpion
---
who cares it was another example of how bad wcw was at the time with poor creative and booking
Re: The Black Scorpion
---
I always thought that it was supposed to be Ole Anderson in the end.
---
Mid-Card Champion
Join Date: May 2009
Posts: 5,661
Points: 3,232
Re: The Black Scorpion
---
Did they ever know?
Re: The Black Scorpion
---
It was meant to Al Perez as the full time Black Scorpion but he began demanding more money because he knew that he was booked to lose and that the storyline was going to be the main one heading in Starrcade which was the biggest PPV of the year. WCW told Al Perez they wouldn't be paying him extra money but he was told he was in their plans after the storyline had finished but he didn't accept this and quit WCW leaving the storyline in limbo.

If i remember right the plan then was to have Ole Anderson be revealed as The Black Scorpion which was going to be his comeback storyline but he broke his arm and then retired to become a referee. Ric Flair was involved in a feud alongside Arn Anderson against Doom which was a tag team consisting of Ron Simmons and Butch Reed so Barry Windham was then going to play The Black Scorpion and then cement a main event spot but it was felt that after Barry Windham had played the fake Sting playing another character as well would hurt Barry Windham so Ric Flair took the role.
---
Re: The Black Scorpion
---
I remember this from the WCW comics. It was based on the Black Scorpion angle. I can't remember who the Ghoul ended up being behind the mask, though.
They should do a modern version of this angle with the Black Scorpion terrorising John Cena. After months and months of speculation, the mask should be whipped off to reveal Ric Flair.
---
The human torch was denied a bank loan.
Join Date: Apr 2006
Location: The Netherlands
Posts: 7,576
Points: 12
Re: The Black Scorpion
---
Yeah, in his book Flair used this also as an example to show how much of a company man he was because the angle sucked, it made him look stupid and he immediately lost to Sting.

I also remember Flair bashing Al Perez for not agreeing to be the Black Scorpion, and he's right. Perez was a complete nobody and a shitty worker too so this was a golden opportunity to be inserted into the WCW main event scene. Even though it might have been a temporary thing, at least he would have made decent money and established his name somewhat. Perez will forever be a big moron for not accepting the role considering he amounted to jack shit the rest of his career.
---
Posting Rules

You may not post new threads

You may not post replies

You may not post attachments

You may not edit your posts

---

HTML code is Off

---