My WWF/WCW Wrestling Adventures Through 1990
---
Okay, this a project i've been wanting to start for a while now.
I will only be noting the
WWF/WCW
for this. I wanted to go back and watch the top angles/matches from the WWF mainly, as i have been in that nostalgic mood lately. Although i will be watching the USWA stuff too and saving the Japan stuff for later.
I'll provide thoughts and sum up on what i watch as i go along, to make it easier.
Thought i'd share this as it may get people to remember some of this stuff, and maybe stuff that people haven't seen. Don't expect anyone to read or give a shit about any of this, but i'll see how it goes
So, my journey through 1990 begins;
WWF - Rick Martel + Brutus Beefcake (Superstars 1/6/90)
Beefcake is cutting someone's hair after defeating them in a match i presume, then Rick comes out, stands on a platform by the curtain, and proceeds to rip into Beefcake, whilst wearing a big raincoat and a fedora hat, and telling him what fashion really is. Beefcake then runs up to him and scares him off with his cutting sheers.
Martel then keeps trying to retrieve his coat lol whilst being held back by some refs, but Brutus won't let him have it and end up cutting it up, for the delight of the crowd.
Jesse/Vince were great on commentary "Maybe if he did that to one of your suits, it'll be an improvement". Despite me never being a big fan of Beefcake, he was really over at this stage TBH.
Brother Love: All WWF managers (Superstars 1/6/90)
Sherri/Heenan/Slick/Fuji; All great minds and managers big up their respective clients' ambitions for the upcoming Royal Rumble. Just from this little segment, Sherri was great and i'm looking forward to more of her with the Macho King. Oh and what's this; the crowd booing the shit out of the heels!!!!!
I miss these characters.
Norman the Lunatic + Woman (WWW 1/6/90)
I didn't watch WCW at the time, so even now i'm like 'Who the fuck is Norman The Lunatic'?
He has a 'painting' of Woman, who by the way is looking very nice here, and is out here to present it, and of course it's hideous and looks like a 5 year old has drew it. Woman is disgusted and slaps the shit out of poor Norman, who proceeds to beat the crap out of her bodyguard until Kevin Sullivan arrives and starts pounding on him, including beating the man with his own painting.
Can't blame Woman for being offended at the state of the painting TBH.
Four Horsemen Interview (WWW 1/6/90)
Sting is announced as the newest member of the Horsemen. Arn/Flair/Ole all out and speak up for him. As i said, i didn't watch WCW at the time, so a lot of this is new to me.
PWI Award Winners (WCWSN 1/6/90)
Ric Flair and Scott Steiner receive awards from Pro Wrestling Illustrated. Steiner has just got his wrestling pants on, whilst Flair and Gordon Solie are decked out in their suits.
Ric esp does well here to put over the importance of the award to him (winning wrestler of the year for 1989) and puts on a serious tone.
Four Horsemen Interview (WCWSN 1/6/90)
The Horsemen are excited to have Sting and board and Flair/Ole/Arn put him over whilst also talking about the upcoming Clash show. Once again, Arn is a king of promos here. Sting looks very excited and says he doesn't know why Flair is giving him these compliments,
Wonder where this is all going...................
Randy Savage & Sensational Sherri Interview (Challenge 1/7/90)
Savage, as with pretty much everything, plays his King gimmick so well and is just fucking great with Sherri, and they make such a great team IMO. Randy tells Mene Gene how he's going to win the Rumble whilst Sherri has a message for Sapphire. I presume the Savage/Dusty feud is still going on?
Ric Flair vs. Bobby Eaton (Main Event 1/7/90)
I uploaded this match a while ago for anyone wanting to check it out;
-
http://www.dailymotion.com/video/x3z...-07-1990_sport
This a fantastic match. Eaton was wonderful not only on his selling/bumping as he usual is, but on offense too. I loved his figure four headlock and the way he so subtlety used his offense to incorporate little random, sly attacks from Cornette. This match is totally PPV caliber and is very highly recommended.
Funk's Grill: Kevin Sullivan (Power Hour 1/12/90)
It'd Terry Funk's grill. He starts out by rapping and asks people to call the hotline. Kevin Sullivan is the guest here and they end up talking about Norman The Lunatic, whom Funk has taken a like to. Sullivan compares him to Dory Funk in not the best of light, which doesn't exactly please Terry, but they end up in a pretty calm debate about the whole thing.
Quite the enjoyable little debate TBH, without the need to shout or go ape. It's all quite calm and civil and it's a good segment.
"The only bit of compassion he(Funk) knew was when he was looking in the dictionary for a word" - Sullivan was actually complimenting him here, lol.
Arn Anderson vs. The Great Muta (Power Hour 1/12/90)
Good TV match here, nothing great, but enjoyable, if a bit long. Good offense by both guys, and we had some outside stuff with Buzz Sawyer and The Dragon Master coming to the ring to disctract Arn and interfere at the end, in a hot finishing stretch TBH. Arn is the new TV champion. Great Spinebuster and superb DDT to finish this. Oh and: CATTLE MUTILATION.........BEFORE IT WAS.................CATTLE MUTIALITION!!!!!
As i said, an anjoyable match.
Ric Flair + Woman (WCWSN 1/13/90)
Flair is the guest of Jim Cornette here and talks about the Horsemen and Sting. Jim accuses Flair of taking the easy route and having Sting as the challenger for his title because he's his friend and thinks it'll be more tough if he was facing Lex Luger. Then Woman comes out, looking good again btw, and makes an offer to Flair, which he declines because he wants to
concentrate on business. Really??? This Ric Flair we know and love??? I'm sure Woman will be back for Flair at some point,
Another good segment here.
Cactus Jack Manson vs. Lee Scott (WCWSN 1/13/90)
The week prior, Cactus and Lee were teaming up and Jack ended up turning on him, so we get this match the week after. I think Scott was just a jobber TBH, not too sure. Still early in Jack's career here, apparantly he weighs 259 and Lee 212 here?? Really??
Fun little match, with Scott bumping, not much else. Cactus continues to beat the crap out of him after pinning him too.
Viewers Choice announcement (Prime Time 1/15/90)
Viewers Choice will now carry the Royal Rumble and Wrestlemania. Think there was a dispute here on wether they would show the PPV's, but fans demanded it, so it got through in the end.
Rockers vs. Powers of Pain (MSG 1/15/90)
So, first of all, here is the match;
Second; Watch this fucking match/ Seriously.
Not only is it PPV worthy and probably should have been on a PPV somewhere, but it's probably POP's best match and on of the Rockers' best. They bump wonderfully here, thr POP are great on offense too, esp Warlord, and Jannetty in particular is a bumping machine.
Yes, he did come down.
An excellent tag match that i can't recommend highly enough. Like the Twin Towers/Rockers WM 5 match formula, but better.
Watch this shit NOWWWW!!!!
Will update as i slowly go along and see what the major story-lines are like all these years later and who stands out and who doesn't. Have a feeling the Warrior will come up a lot TBH.
---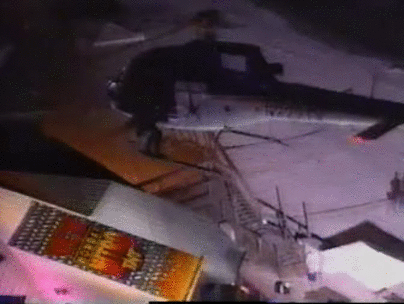 My WWF/WCW Wrestling Adventure Through 1990
You can find my wrestling match reviews HERE:

http://zep81wrestlingreviews.blogspot.co.uk/
---
Last edited by Brock; 01-04-2017 at

01:19 PM

.
Re: My Adventures Through 1990
---
This'll be fun! Reminds of watching those yearbook sets.
---
Quote:
Originally Posted by Rah
Is Sienfeld the one with George Costanza?
Re: My Adventures Through 1990
---
Funk's Grill: Cactus Jack (NWA Power Hour 01/19/90)
Yeah, Jack doesn't have that promo greatness down yet of course, looks nervous here and Funk has to pretty much guide him through the segment. He sounds young here too and starts off looking into the wrong camera, lol. I guess he was with one of his heroes here and is so enthusiastically trying to get through it best he can.
"I'd rather hurt a man, than love a woman"
Arn Anderson vs Buzz Sawyer (NWA Power Hour 01/19/90)
Sawyer gets a TV title shot, after he interfered in Arn/Muta last week.
Sawyer still has some left in the tank here, although i'm not sure you can call him exactly being in his prime. He does spring up his offense here though and both work hard, with Arn starting out working on Buzz's arm, when Buzz does a great spot as he bites Arn, just as he's in a armhold. Sawyer then takes over for the majority of the match and works on Arn's back, until Anderson starts to make his comeback, gets a nearfall, then Dragon Master and Muta come out and beat Arn down and Muta blinds Arn with the green mist.
Ole then comes running to help, but gets beat up by Buzz/Master/Muta. Although he doesn't sell much until Sawyer gives him a big splash from the top rope. Hot finish and angle to end the match TBH. It was a fun, if not spectacular match, that i enjoyed more than i thought i would.
Sawyer does look much older than he probably is here, tho.
Brother Love: Hulk Hogan (WWF Superstars 01/20/90)
Hogan in full 'Hulkamania' mode here of course. Crowd is fucking deafening too TBH. Talks about the upcoming Royal Rumble and how he's going to beat everybody, even if he comes out at No.1 entrant with the help of the Hulkamaniacs and all that.
Interesting to note that he specifically mentions the Ultimate Warrior here in regards to the Rumble, thus forshadowing what is to come and also, something that i find a tad odd, Brother Love mentions that he thinks Mr.Perfect will be one of the last men standing, and of course, that ended up the case. Brother just casually drops his name here as a bit of an afterthought TBH.
Hogan was surely on coke here though lol.
Jake Roberts and Ted DiBiase (WWF Superstars 01/20/90)
Ending of what i assume was a Jake squash on a jobber. DiBiase/Virgil come out and Ted wants his million dollar belt back, which is in the bag with.........Damian.
He tells Virgil to go and get it, slaps him, and shoves money in his face. Virgil gets in the ring, goes towards the bag and Jake opens it up and surprise surprise...........it's Damian.
Virgil flies out the ring and down the ramp faster than Usain Bolt.
Fun segment.
Royal Rumble Report w/Gene Okerlund (WWF Superstars 01/20/90)
Mene Gene does a rundown of the participants in the Royal Rumble match. Good segment in hyping the Rumble, with little promos from some of the wrestlers involved, including Piper/Savage and others.
Yeah, this was good and i kinda miss stuff like this.
Ultimate Warrior Interview (Challenge 1/21/90)
Warrior out here with his usual craziness, firing shots at Hogan as he went. I did think the first hint of a Warrior/Hogan match was at the Rumble TBH, but along with Hogan mentioning him on Superstars, and now Warrior talking about him on Challenge, the seeds were there already.
I'm sure after these two promos, people were expecting a Hogan/Warrior confrontation at the Rumble.
---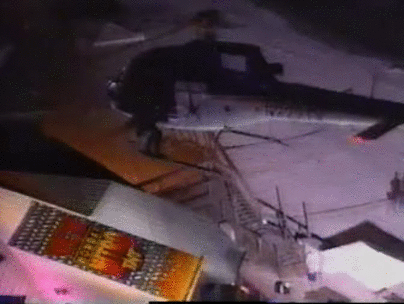 My WWF/WCW Wrestling Adventure Through 1990
You can find my wrestling match reviews HERE:

http://zep81wrestlingreviews.blogspot.co.uk/
Re: My Adventures Through 1990
---
Norman the Lunatic was fantastic. He has a super fun match with Pillman in either 89 or 90.
Still training, saying my prayers, eating my vitamins and believing in myself.
Join Date: Aug 2013
Location: Boston, MA
Posts: 3,141
Points: 5,520
Re: My Adventures Through 1990
---
I look forward to following this. Where does this enormous collection come from?
---
Not removing until:
[ ] I outsmart Batko(Now I'll never get a chance
)
If anyone is interested in purchasing ultra rare footage of Pat Patterson winning the first Intercontinental Championship in Rio de Janeiro just send me your PayPal username and password and I'll take care of the rest
.
I begin to think, that a calm is not desirable in any situation in life....Man was made for action and for bustle too, I believe - Abigail Adams
Re: My Adventures Through 1990
---
Quote:
Originally Posted by
Kowalski's Killer
View Post
I look forward to following this. Where does this enormous collection come from?
A custom wrestling comp maker predominantly puts them together, with votes and contributions coming from various people over at the DVDVR message boards. There are quite a few sets like these and best of the 80's for different organisations.
---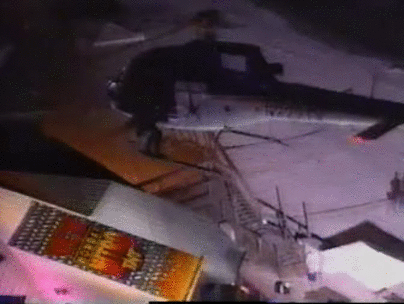 My WWF/WCW Wrestling Adventure Through 1990
You can find my wrestling match reviews HERE:

http://zep81wrestlingreviews.blogspot.co.uk/
Re: My Adventures Through 1990
---
Brutus Beefcake vs. The Genius (Finish only) (Rumble 1/21/90)
Last few minutes here. Beefcake puts Genius in the patented sleeper hold, but genius pushes out of it and into the ref. Poor old Earl ends up getting one hell of a ref bump;
Then, Beefcake re-applies the hold, knocking Genius out. then he goes and gets the scissors, and proceeds to cut his hair. As he's doing this act, Perfect does a run in and attacks Beefcake, then proceeds to beat him up with a chair and the match ends up in a double DQ, lol.
What was also funny is, as Beefcake is cutting Genius's hair, he is actually facing the ramp where Perfect is running from, so he see's him in clear view running towards him
The replay of said moment highlights this moment in hilarious fashion:
Ron Garvin vs. Greg Valentine (Submission Match) (Rumble 1/21/90)
I first have to admit; I was never a big fan of 'Rugged Ronnie Garvin' as a kid. Years later, people tell me he was a solid wrestler that i should watch more of, so here we go with one match. These two i know had a few matches in 89 leading up to this one.
So this is a submission match, yeah. So what is the first thing Garvin does after giving Valentine one hell of a stiff looking punch? Armbar? Figure-Four?
Nope. He tries to pin him. I guess it was their way of reminding the audience it was an I Quit Match.
We get a few more pin attempts throughout the match too, which Jesse tries to cover up by claiming that "Because wrestlers are so used to pinning people, it just comes natural to them to do that" Think they should have stopped at the first pin attempt, rather than going for more in the match.
But despite that, i really enjoyed this TBH. It's two tough bastards who hate each other, beating the shit out of each other, with some super stiff shots, super stiff. Valentine always looks stoned lol and does play that dazed bloke well when he gets hit and does his own belly flop to the mat.
Really good match overall, that surprisingly got plenty of time too. Quite a novel WWF match, that seemed something right out of NWA or something. A war.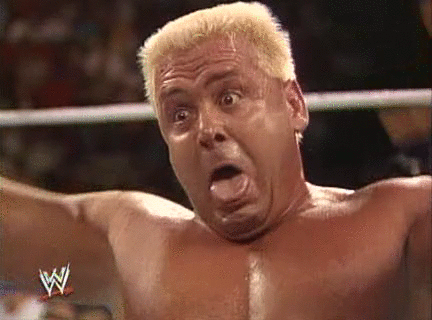 Oh, and this spot. Valentine had a brace on his leg, so the 'pain' of the hold wasn't in full effect to Rugged Ronnie.
I would like to check out at least one of their '89 matches at some point too.
Bobby Heenan Family Interview (Rumble 1/21/90)
Sean Mooney senses dissension in the family here and plays on that throughout. Andre puts across his thought process on dealing with the family and carries on even as the segment is ending lol.
Royal Rumble Match (JIP) (Rumble 1/21/90)
Starts just before entrant No.25; Hulk Hogan. Hulk and Snuka have a bit of an exchange, did these two ever have a match? A young HBK comes in but only lasts 30 seconds or so before he's eliminated by The Ultimate Warrior, who also eliminates Santana, whilst Hogan gets rid of The Honky Tonk Man (thank fuck). We of course get the big Hogan/Warrior showdown here for the first time that the crowd want and go mad for;
Which ends up with them both running opposite ropes and clotheslining each other to the mat. Barbarian is next to enter, followed by Rick Rude, who jumps the timer and comes in out of nowhere and goes straight for Warrior. Barb/Rude then end up nearly eliminating Warrior, before Hogan comes over and inadvertently eliminates him.
Warrior, not best pleased at this sudden departure, ends up climbing back into the ring, clotheslining two dudes who had nothing to do with him getting eliminated, then doing a Usain Bolt into the back, which was fucking hilarious TBH. Jesse's like "He's an idiot"
Hercules gets rid of Barbarian and then Rude gets rid of Hercules straight after. So we're down to Hogan/Perfect/Rude as the final three. Rude/Perfect double team Hogan for a short bit, until Hogan tries to get rid of Perfect, but he ends up staying in by grabbing the ropes, Rude is then sent flying towards the same ropes, and Perfect holds the rope down, and eliminates Rude.
So now it's Hogan/Perfect. Perfect goes after Hogan and hits the 'Perfect Plex', which obviously has no effect on the IMMORTAL HULK HOGAN, who 'hulks up' and throws Perfect over the top rope to win.
HOGAN IS THE WINNER. HULKAMANIA IS RUNING WILD (BROTHER). I guess the Hogan/Warrior Wrestlemania build really starts now.
I also went back and watched the entire Rumble match and it defenitly holds up really well as a whole IMO. DiBiase lasts about 45 minutes and works hard here and it's a super fun match with Piper/Jake/Savage all having excellent segments and a hot finish.
Great memories will the managers/enterage at ringside too; Sherri/Jimmy/Heenan/Virgil/Sapphire.
--------------------
Contributions are welcome, too
---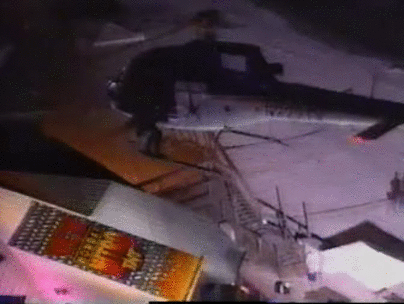 My WWF/WCW Wrestling Adventure Through 1990
You can find my wrestling match reviews HERE:

http://zep81wrestlingreviews.blogspot.co.uk/
---
Last edited by Brock; 01-03-2017 at

06:54 PM

.
Peter, Peter, you're a ....!
Join Date: Aug 2006
Location: Winchester, VA
Favourite(s): The Phenomenal One, THE MAN, & El Ingobernable
Posts: 13,172
Points: 17,468
Re: My Adventures Through 1990
---
I wasn't even born when this shit went down, but man, the build between Hogan & Warrior and their Wrestlemania match was absolutely incredible. I don't honestly think they could recreate that same atmosphere between any two guys currently on the main roster. No one else has that larger than life feel to them anymore to create such disbelief as to what would happen next. Totally love that stare-down at the Rumble. Have to watch that again sometime this month.
---
Save
Save
Save
Re: My Adventures Through 1990
---
Roddy Piper vs. Randy Savage (Wrestlefest 1/22/90)
http://www.dailymotion.com/video/xwi...dy-piper_sport
Fun match. Both are in the ring, Savage takes his time getting his gear off (btw, his glasses here
are fabulous).
Sherri then teases lifting up Piper's kilt, whilst she's doing that, Savage starts out by using this to attack Piper. Piper takes over for a bit before Savage tries to bail, but Piper drags him back. Savage is then on offense and the match picks up.
Piper does an aeroplane spin on Savage before this, but the one Savage gives Piper afterwards is better TBH: Match ends in a DQ as Sherri attacks Piper on the outside in view of the ref. Oh and Sherri, yes she was indeed sensational in this match as the proper heel manager. Getting involved, constantly screaming, she was just superb.
She did a rather impressive kick to Piper too:
Oh and the camera director obviously got a gratious kick out of her losing her dress:
[b]
Ric Flair, Arn Anderson & Sting vs. Buzz Sawyer, Dragon Master & Great Muta (Power Hour 1/26/90
-
http://www.dailymotion.com/video/x57gj1p
First if all:
THE CROWD WERE FUCKING NUTS FOR THIS
Second of all:
THIS MATCH FUCKING RULED
Thirdly:
THE CROWD WERE FUCKING NUTS FOR THIS
It was wrestled at an insane pace for the entire match and the heat is through the roof, with everyone getting a chance to shine and Flair having a FIP segment. Sting was great in his short bursts of coming in and cleaning house, Sawyer had some good stuff too, including a great little chop battle: Sawyer also does a wonderful spot where he screams like a banshee in the middle of the ring, then runs, shoulder first, into the corner where Arn is, but misses and runs into the turnbuckle. Just brilliant.
Ended in a DQ when Muta sprayed the green mist in Sting's face, and then all three took out the Horsemen, with Sawyer hitting his big splash onto Sting and then bailing.
Yeah, this did fucking rule and the crowd were batshit all the way through. Excellent heat on the heels and it continues this feud nicely. Horsemen are so over here, it's frightening. COTC is't far off now and they continue to mention the planned Sting/Flair match at Wrestle War.
Ted Dibiase Interview (Superstars 1/27/90)
Ted is in the weights room, but still in his full clobber. Has a message for Jake Roberts concerning his Million Dollar Belt. "If there are any guts in that spineless back of his he'll accept this challenge and meet him next week on national television." So yeah, Ted calls Jake out.
Funk's Grill: Teddy Long & Mean Mark Callous (WWW 1/27/90)
Mean Mark Callous debut in the NWA, i believe here. Teddy introduces him and says they are going to take out and teach the Road Warriors hoe to wrestle. Funk and Long then do a little dance, whilst Mark watches on and pulls some WTF expressions lol.
Four Horsemen Interview (WCWSN 1/27/90)
Good segment here. J.R asks Sting what it's like being a member of the Horsemen, which he says he's enjoying being in the fast lane. He then asks what his thoughts are about having to face Flair at Wrestle War. Before he can answer, Flair and Arn come out with some ladies and says it's all about pleasure.
Woman then interrupts and makes another offer to Ric, as she did a couple of weeks prior, but once again, Flair declines and says the ladies with him are pleasure, and she (Woman) is business.
Woman says "When your'e finished with girls and you want a woman, call me"
Rock N Roll Express & Dynamic Dudes vs. Midnight Express & Fabulous Freebirds (WCWSN 1/27/90)
Decent match with a seemingly botched/mis-timed ending with Shane Douglas messing it up.
Chaotic match with some good stuff from the Rocks/Midnights as usual, and the match had it's best moments whenever these combinations came together. Eaton/Douglas have a good segment before it all breaks loose and Douglas cleans house. Big bump from Cornette too in this.
Camera completely misses the finish of the match though and i think Douglas botched it too. Douglas put himself in the wrong position to take the Top-rope Dropkick from Eaton, then has to move around to get a proper pinning position. Then they take a age to get the actual pinfall with the ref counting, but Douglas's shoulder are not actually on the mat. The camera then pans to the outside where everyone else is brawling, and the pin takes place still, off camera. With no bell either.
Like i said, decent, fun match with a weird ending.
Show opening (SNME 1/27/90)
The opening to an episode of Saturday Night's Main Event always gets you excited and looking forward to watching it TBH. I uploaded this recently:
-
http://www.dailymotion.com/video/x56...-27-1990_sport
---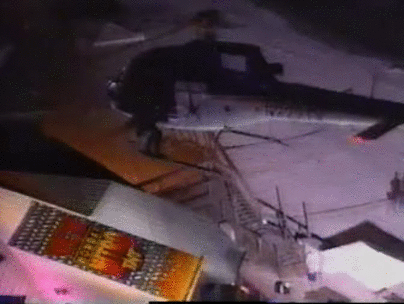 My WWF/WCW Wrestling Adventure Through 1990
You can find my wrestling match reviews HERE:

http://zep81wrestlingreviews.blogspot.co.uk/
---
Last edited by Brock; 01-05-2017 at

05:45 PM

.
Posting Rules

You may not post new threads

You may not post replies

You may not post attachments

You may not edit your posts

---

HTML code is Off

---