Moron
Join Date: Feb 2008
Location: Montreal, QC
Posts: 9,124
Points: 0
Resident Evil on Wrestling Forum
---
And no, this does not belong in the Video Game section. In fact, this has nothing to do with the classic video game series whatsoever. I bet some of you even thought this would be about zombies on WF, a parasitic outbreak or strangely horrific shit like that. Oddly enough, this is not far from the truth.
PEDOPHILIA!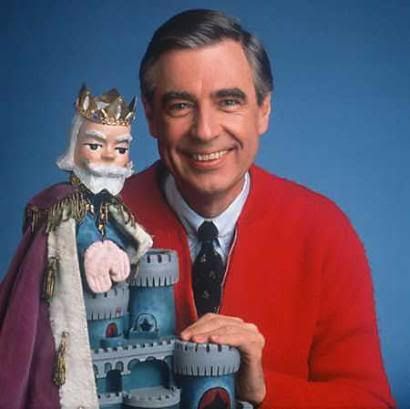 It's no secret to anyone here that this forum has an infatuation with jailbait. It has become so rampant that it has actually become trendy to post jailbait pictures and sig them. Then you have people... er.. a person called Undertaker who likes to drool over and mingle with young women half his age. This leads me to believe in coming years, most men on this forum will only remain here for the sole purpose of stalking young girls.

INCEST!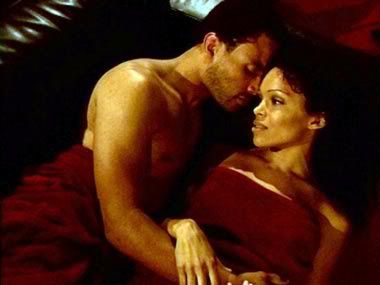 RockBottom3:16. I've actually spoken with this guy and he really didn't seem half as weird as this board exposed him to be. All I knew is he liked porn, a completely harmless indulgence. Little did I know he was secretly plotting to seduce his younger sister and playing with her underwear. Kinda makes me wonder how many people like him are still lurking around here. I mean, it's not exactly something you go around advertising. You wouldn't type "Sister's Cumblaster" in your usertitle. There might even be someone like that posting in this very thread!


Another example was our old buddy benoitforever and his provocative pool pictures with his... "cousin". RockBottom3:16 was hardly the first of his kind.

Fortunately, the general public of WF still frowns (and pukes, and shits, and pisses) on Incest, but how long will it be before it is universally accepted as well?

RAPE!



Brian8448 was picked apart by this forum for over a week because of his peculiar confession. Now everyone is perfectly cool with him. Even the very people that were tearing him down so passionately. Not to mention the awkward propositions to Jade to "meet up" for a volatile discussion. Personally, I have no problem with him. He's actually smart and makes interesting posts. But how such a track record becomes completely forgiven overnight is truley disturbing. He wasn't even nominated for Hall of Shame despite how much notoriety he achieved. He also promised a video that we all know will never be delivered which actually warrants it's own category.

This combined with WF's love for jailbait confirms WF indeed supports Rape.

FRAUD!

VINDICATION!


It's sickening how passionately posters like MW and Es Aye were about bringing down Hannah Hardy. Granted, Hannah was wrong for plagiarizing all those posts, but where does the insanity stop? When you have enough time on your hands that you are reduced to running Google searches on a 15-year-old girl's wrestling posts, you officially ventured through the crossroads of FAIL. This goes for all people who stalk WF posters via Google. Especially lonely (yet somehow married) depraved attention whores who get banned for death wishes and vengefully post 5-year-old Audiostreet profiles of the person that made them realise how retarded they are. Such maliciousness has even derived its own terminology... words like "ammo" that are used to describe premeditated flaming. How appropriate the terms even take a "war-like" syntax to emphasize the derranged minset of these people. Yet all of them have hapless sons of bitches licking their asses on a daily basis. I honestly don't know which is the bigger problem.

CORRUPTION!



I seriously hope I'm being funny at this point, because I don't want to get banned again for failing to do just that. Rajah banned me about a month ago for a post in the news section in a murder thread that contained no source. Naturally I assume the story is fabricated. If you read an OP that vaguely stated someone threw someone off a bridge somewhere and someone is dead now.... what would you think? Needless to say, I took it as a joke. So the justification of my ban was "You think this is funny?" and "Being a moron".

You can see the crime scene for yourself here: http://www.wrestlingforum.com/news-r...te-bridge.html

I was essentially banned for critisizing the media. Something the Tailiban punished it's citizens for. Apparently a source was later provided, not like I was around to see it anyways
Even AWESOM-O has freely admitted to getting "rises" out of exercising authority. Pretty sure certain staff members here actually get sexual satisfaction out of clicking the BAN button... and when people with power get their sexual desires involved with their obligations, the result is tyranny. Caligula is a perfect example.

And you all voted this tyrant into a Hall of Fame.
MURDER!


My fish died today.

I don't know why, but I'm pretty sure Wrestling Forum had SOMETHING to do with it.


So in conclusion, Wrestling Forum is on the verge of apocalypse. There will be blood and there will be casualties. But only we, the common posters that still maitain a legit interest in
wrestling
, can turn the tide and lead this declining society into a prosperous future. The sudden increase in Rants Section activity can only mean the commitment to the forum's initial purposes has become a distant memory, much like TNA. Wrestling Section and DVD Thread posters are laughed upon like they are the scum of the forum, yet provide the purest and most selfless views of all posts here. One day after CM_Skittle, Hannah Hardy, and Platt are all long gone,
wrestling
will endure.
---
Last edited by Cerbs; 03-10-2009 at

02:10 PM

.
Re: Resident Evil on Wrestling Forum
---
****1/4 imo
---
Moron
Join Date: Nov 2007
Location: Reid's sisters room, getting high and eating pie!
Posts: 6,109
Points: 0
Re: Resident Evil on Wrestling Forum
---
Damn that jailbait picture
I enjoyed the rant, covered most bases.
Keep you lovin' brother happy
Join Date: Jan 2007
Location: A pavement in Glasgow with alcohol poisioning
Posts: 3,465
Points: 167
Re: Resident Evil on Wrestling Forum
---
*looks down list*

I caused.... 2 of thse


GO ME!
---
Re: Resident Evil on Wrestling Forum
---
Awesome rant!!You summed up the history of the rants section over the past few months pretty damn well!I feel terrible for your fish by the way,my condolonces.
AND LOL at Chad and Whitney from Passions.I didn't know you were a soap opera fan.
---
<3 ~JT~
Tag Teaming With James Ellsworth
Join Date: Jul 2008
Posts: 1,146
Points: 0
Re: Resident Evil on Wrestling Forum
---
This is about my fav thread on here. Though Mr.Rogers does indeed kick ass.
Moron
Join Date: Feb 2008
Location: Montreal, QC
Posts: 9,124
Points: 0
Re: Resident Evil on Wrestling Forum
---
Awesomeness.
Re: Resident Evil on Wrestling Forum
---
I only looked at the pictures, jailbait one was excellent.
---
Regularly Beating Up James Ellsworth
Join Date: Jun 2007
Posts: 3,872
Points: 202
Re: Resident Evil on Wrestling Forum
---
Interesting points. I already have explained many times how I believe the situation was rape by legal definition only, but I'd rather not get into that again. As far as the video, I'd need to borrow a video camera from someone and I dont really have anything to address at this point anyways. The meet up situation is a pretty valid comment though, it's strange for me to think I was actually on the verge of that 2 months ago.
Moron
Join Date: Feb 2008
Location: Montreal, QC
Posts: 9,124
Points: 0
Re: Resident Evil on Wrestling Forum
---
You don't need a video camera, just get a webcam. They're like $20 dude.
Posting Rules

You may not post new threads

You may not post replies

You may not post attachments

You may not edit your posts

---

HTML code is Off

---