Ring Of Honor: The Age Of The Fall
---
WrestlingForum proudly presents;
A FluxCapacitor Production!

RING OF HONOR: THE AGE OF THE FALL!


---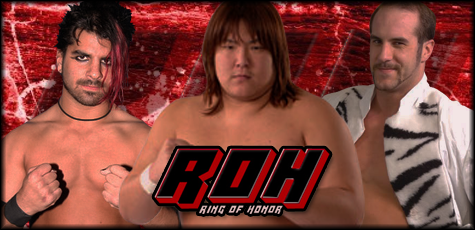 Quote:
"Ring Of Honor is the very best professional wrestling company in the world and has been for the past nine years. I've been a multi-time World Champion, I've sold out arenas world wide and I have millions of fans the world over - But the fact that I helped create and mould Ring Of Honor in to what it is today, is in fact the thing I am most proud of in my twelve year career and I am not ashamed in saying that it will forever be my spiritual home."
- CM Punk (2011)
Spoiler for Man Up 2007 PPV Results:



ROH Roster

FaceTweenerHeel

Adam Pearce
Austin Aries
BJ Whitmer
Bobby Dempsey
Brent Albright
Bryan Danielson
Chris Hero
Claudio Castagnoli
Davey Richards
Delirious
Eddie Edwards
El Generico
Erick Stevens
Hallowicked
Jack Evans
Jay Briscoe | ROH World Tag Team Champion
Jigsaw
Jimmy Jacobs
KENTA
Kevin Steen
Mark Briscoe | ROH World Tag Team Champion
Matt Cross
Mike Quackenbush
Mitch Franklin
Naomichi Marifuji
Necro Butcher
Nigel McGuinness
Pelle Primeau
Rocky Romero
Roderick Strong
Ruckus
Takeshi Morishima | ROH World Heavyweight Champion
Tank Toland
Tyler Black

Daizee Haze
Lacey | Valet of Jimmy Jacobs and The Age Of The Fall
Sara Del Rey | Valet and member Sweet N' Sour Incorporated

Age Of The Fall, The: Jimmy Jacobs, Tyler Black, The Necro Butcher and Lacey
Briscoe Brothers, The: Jay Briscoe and Mark Briscoe
Hangmen Three, The: Adam Pearce, BJ Whitmer, Brent Albright and Shane Hagadorn
Kevin Steen and El Generico
Mike Quackenbush and Halowicked
No Remorse Corps, The: Roderick Strong, Rocky Romero and Davey Richards
Resilience, The: Austin Aries, Erick Stevens and Matt Cross
Sweet N' Sour Incorporated: Chris Hero, Sara Del Rey, Tank Toland, Bobby Dempsey and Lary Sweeney
Vulture Squad, The: Jack Evans, Ruckus, Jigsaw and Julius Smokes

Julius Smokes | Manager Of The Vulture Squad
Larry Sweeney | Manager Of Sweet N' Sour Inc.
Shane Hagadorn | Manager Of The Hangmen Three

Commentary Team | Dave Prazak and Lenny Leonard
Backstage Interviewer | Rebecca Bayless

---

ROH HONOR NATION!
Date: October 5, 2007
Location: Boston, MA

ROH SURVIVAL OF THE FITTEST!
Date: October 6, 2007
Location: Edison, NJ
CROWNING THE NUMBER ONE CONTENDER FOR THE ROH WORLD HEAVYWEIGHT CHAMPIONSHIP FOR FINAL BATTLE!

ROH UNDENIABLE!
Date: October 19, 2007
Location: Las Vegas, NV

ROH GLORY BY HONOR VI NIGHT ONE!
Date: November 2, 2007
Location: Philadelphia, PA
FEATURING THE AMERICAN DEBUT OF WRESTLING LEGEND MITSUHARU MISAWA!

ROH GLORY BY HONOR VI NIGHT TWO!
Date: November 3, 2007
Location: New York, NY
MITSUHARU MISAWA WILL LEAD A 4 MAN TEAM REPRESENTING PRO WRESTLING NOAH AGAINST AN ROH ALL STAR TEAM IN AN EPIC 8 MAN TAG!

ROH RECKLESS ABANDON!
Date: November 30, 2007
Location: Dayton, OH

ROH UNSCRIPTED III!
Date: December 1, 2007
Location: Chicago Ridge, IL

ROH RISING ABOVE!
Date: December 29, 2007
Location: Manhattan, NY

ROH LIVE ON PAY PER VIEW!
FINAL BATTLE 2007!
Date: December 30, 2007
Location: The Hammerstein Ballroom, NY
LIVE, FOUR HOUR PAY-PER-VIEW EXTRAVAGANZA! THE BIGGEST ROH EVENT OF THE YEAR!



---




---
---
Last edited by Flux; 07-31-2014 at

01:31 PM

.
Learning to break kayfabe
Join Date: Jul 2012
Location: Liverpool, England
Posts: 111
Points: 0
Re: Ring Of Honor: The Age Of The Fall
---
What is there to say really, I know you're looking forward to this and you've done some concrete planning, DAT CULT MOTIVATION~! But please don't leave this one, oozing with potential.
So basically don't fuck it up
:.
Finally Out of Cutey Sleep
Join Date: Jul 2006
Location: The Fountain of Dreams
Posts: 2,020
Points: 9
Re: Ring Of Honor: The Age Of The Fall
---
AGE. OF. THE FALL.
Always a fan of your work and this seems like a great project. ROH around this time (or ROH in general, really) was a promotion that has an identity, but that you can readily craft into something completely your own. Plus, I'm all for something different. Good luck, homie
---
CUTENESS²
AOW: Art of War Wrestling - The Greatest Affair
It's Baaaaack...
.:Oblivion Edition 39/40 Recap NOW POSTED!!:.
Wheelman for James Ellsworth
Join Date: Jul 2011
Posts: 727
Points: 1,359
Re: Ring Of Honor: The Age Of The Fall
---
This is different which is why I'm sure everyone will be checking this out. I don't know much about ROH, just snippets of it but I'm going to follow this project just 'cause I know you'll write it well. Stick with this one man. You sounded really excited about it when we talked about it, so this should be a good one. Goodluck!
---
"Life doesn't give us purpose, we give life purpose."
Lakers - Yankees
I ACCEPTREP
JOIN WF's OFFICIAL E-FED - PREMIER WRESTLING CIRCUIT (PWC)
Re: Ring Of Honor: The Age Of The Fall
---
Like Jam, I don't know too much about ROH, and have only seen a limited amount of stuff from there, but I'm sure you'll make me a fan mate
Re: Ring Of Honor: The Age Of The Fall
---
Glad to see someone with a proven track record and as good of a booker as you taking on ROH. With all the TNA/WWE threads around, it's always good to see people try and take on something different and this is certainly a lot different.
ROH was awesome at this point, the roster was stacked and they had so much potential to go on and actually push towards and through the proverbial glass ceiling that they seem to
still
be struggling to break through.
Definitely interested to see how you're going to work build the shows to develop feuds and storylines.
Most importantly, this title is fucking awesome. The Age Of The Fall are one of my favourite stables of all time, I fucking love the group and was considering bringing them into WWE at one point when throwing around ideas for a new BTB.
Good to see you back and best of luck with this, I'll certainly be keeping my eye on this one.
---
GONE, BUT NEVER FORGOTTEN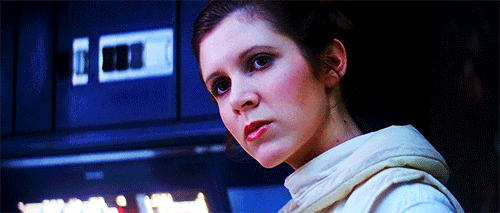 Re: Ring Of Honor: The Age Of The Fall
---
So this is what finally draws me into the BTB Section. OA badass stable and one of the greatest periods in ROH. I'm stoked to read this and you seem excited to write it. I love the way it sounds you'll go about this. Good luck
---
WWE: CM Punk, Daniel Bryan, Antonio Cesaro, Kane, Taker, The Shield, AJ, The Wyatt Family, Corey Graves, Paige, Sami Zayn, PTP, Emma, Solomon Crowe, Kalisto
TNA: Austin Aires, Bully Ray, Kurt Angle, Velvet Sky, Bad Influence, Jeff Hardy, TJ Perkins
Other: Kevin Steen, Davey Richards, The Briscoes, Mike Bennett, Maria, Truth Martini, Michael Elgin, Adam Cole, Colt Cabana, Super Smash Bros, Scarlett Bordeaux, Chris Hero
Not removing until:
Paige debuts on main roster
Christopher Daniels is TNA World Champion
An Indy alumni headlines WrestleMania
Antonio Cesaro does a no-hand airplane spin
WWE signs Kevin Steen
Re: Ring Of Honor: The Age Of The Fall
---
Never expected this. All I'm going to say just now is stick with it.
Re: Ring Of Honor: The Age Of The Fall
---
Been waiting for an Indy diary to pop up in here for a while. Glad to finally see one. Now I'll just have to wait for the first show.
---
sig by A$AP
Re: Ring Of Honor: The Age Of The Fall
---

Quote:
- Our "Man Up" Pay-Per-View just three days ago will be one that everybody in the wrestling world will never forget for many reasons. The main talking point coming out of the event, however, will be the disturbing and grotesque debut of the faction led by Jimmy Jacobs, called The Age Of The Fall. The next ROH event: HONOR NATION, will be held in Boston, MA on October 5th, 2007 and it will be there that we will see all of the fall out of the horrendous ongoings that took place on September 15.

- Already lined up for Honor Nation is ROH World Heavyweight Champion, Takeshi Morishima, defending his title against "Mr Wrestling" Kevin Steen. However, we can now confirm three more matches for Honor Nation: Kevin Steen's best friend and tag team partner, El Generico, will take on Takeshi Morishima's Pro Wrestling NOAH cohort, Naomichi Marifuji, in a rematch from Motor City Madness on September 14th, which arguably stole the show. The other two confirmed matches stem from the shocking ending to Man Up, as each Briscoe Brother will take on a member of The Age Of The Fall, as Jay will square off with The Necro Butcher in a No DQ match, and Mark will go up against Tyler Black! The war between The Briscoes and The Age Of The Fall has only just begun, but we know it not going to pretty.

- As a part of the double shot weekend, the night after Honor Nation, ROH presents SURVIVAL OF THE FITTEST, in Edison, NJ. The event will consist of six qualifying matches and the Survival Of The Fittest match it's self, as well as some special attraction matches that will be announced at a later date. However so far, we can announce six of the twelve men who will compete in the qualifiers: Austin Aries, Adam Pearce, Chris Hero, Claudio Castagnoli, El Generico and the winner of a newly added match for Honor Nation the night before between Jack Evans and Davey Richards! The qualifying matches will be decided on the day by a random draw! More participants shall be announced later this week.

- More news regarding Honor Nation, Survival Of The Fittest and other ROH events will be released in the week.


Confirmed for ROH Honor Nation!
Friday 5th October, 2007

ROH World Heavyweight Championship
Takeshi Morishima defends against Kevin Steen!

No Disqualifications Match
Jay Briscoe vs. The Necro Butcher!

Survival Of The Fittest Qualifying Match
Jack Evans vs. Davey Richards!

Motor City Madness Rematch!
Naomichi Marifuji vs. El Generico!

and

Mark Briscoe goes one on one with Tyler Black!

Card subject to change.
---
Thanks for all of your support so far. These Newswire things will get better as I go, I'm just trying to get used to them. I'll be posting another Newswire which will round off the Honor Nation card as well as the wrestlers involved in the SOTF qualifiers. I'll then post the video wire hyping up the show, and then possibly a preview, I don't know. This is a smaller show compared to others, so it will not be in full, and instead it will be in extended recap.
---
---
Last edited by Flux; 08-03-2013 at

11:26 AM

.
Posting Rules

You may not post new threads

You may not post replies

You may not post attachments

You may not edit your posts

---

HTML code is Off

---