NXT: The World is Watching
---
NXT: The World is Watching
OOC:
I've decided to give Pushing the Boundaries a break for the foreseeable future, as I really did fancy a change of pace in terms of booking. I was considering WWE 2013, but ultimately, rebooking the first season of NXT.

In this BTB, NXT actually begins on January 19th 2010, as opposed to February. It is also not going to follow the same format as the original NXT; this NXT is a brand, not a competition. There is going to be a competition stage, but the details of which will become a lot clearer in the first show. So, I hope everyone enjoys
ROSTER:

BRYAN DANIELSON



DARREN YOUNG



DAVID OTUNGA



HEATH SLATER



JUSTIN GABRIEL



MICHAEL TARVER



RYBACK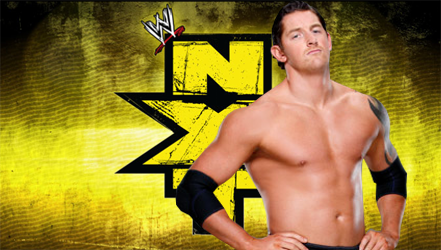 WADE BARRETT
Commentary Team:
Michael Cole & Matt Striker

Backstage Interviewer:
Naomi
Show Arhive:
Episode One - 19/1/2010
Episode Two - 26/1/2010
---
Last edited by ThatWeirdGuy; 04-22-2013 at

07:26 AM

.
Re: NXT: The World is Watching
---
SO... MUCH... POTENTIAL
I really am looking forward to this simply because it can be a hell of a lot fun for you to write and us to read. It certainly is a change of pace compared to PTB and any other WWE project for that matter, but hopefully you make the most of it and create something special and memorable. Good luck DUDE
---
Wheelman for James Ellsworth
Join Date: Nov 2012
Location: East Coast
Posts: 884
Points: 0
Re: NXT: The World is Watching
---
As sad as I am to hear about PTB, I am REALLY looking forward to this! As Flux said, the potential in this is off the page!
Also, it's original, considering most threads nowadays are just "WWE 2---".
Good luck mate!
---
Re: NXT: The World is Watching
---
As others have said, this has potential. I look forward to seeing what you do with this! I'll be reading
---
"You need to understand that your little jabs and your insults, it's all kiddie games. You can't leave a mark on the champ's face. Come Royal Rumble, understand, when you step in the ring, your arms are just too short to box with God."

Once got negged for criticising the song Cameron released.
Re: NXT: The World is Watching
---
Despite the fact that this means I might not see Mark Henry morph back into Sexual Chocolate in PTB, I'm very excited to see what you do with NXT.
I thought NXT had a lot of potential and it's a scenario I've contemplated booking myself. You showed how good of a booker you can be with PTB and I know you'll do just as good if not better with this. Good luck BRO! Make Jam proud.
EDIT: Also, 4-0.
Re: NXT: The World is Watching
---
This looks interesting. It's different and could also prove to be quite a challenge for yourself however, I feel you can make it work. I never got a chance to read much of your PTB thread but what I did was pretty good, I can see this thread as a way for you to develop your booking skills further. Best of luck.
Re: NXT: The World is Watching
---
This looks good. Hopefully you can make Darren Young and Micheal Tarver more useful than they were during the actual season 1 of NXT.
Also I like the fact you turned Shefield into Ryback and Bryan Danielson stays Bryan Danielson.
Goodluck!
---
Austin Angel in PWC, WF's OFFICIAL E-Fed! Join Today!
Dustin Dreamer and Alexa Hayes in PWA, WF's WWE Fantasy League Join Today!
6 time PWA World Champion (Most Reigns In History)
4 time PWA Intercontinental Champion (Longest Reigning In History)
4 time PWA Hardcore Champion
1 time PWA United States Champion
4 time PWA Tag Team Champion (Current Champs)
4 time PWA Pure Champion
1 time PWA Money In The Bank Winner
1 time PWA Royal Rumble Winner
2 time PWA Women's Champion
1 time PWA Prestige Champion
First Ever PWA Women's Money In The Bank Winner
Current Reigning Queen of the Ring
Re: NXT: The World is Watching
---
NXT News and Notes
As you will be aware of, WWE are set to launch a new television show to replace the ECW brand, this show being called NXT. The theme of the show is to allow the next generation of WWE Superstars to allow themselves to make a name for themselves on a much wider scale. As revealed on the final episode of ECW, the eight men taking part in NXT are Wade Barrett, Heath Slater, Justin Gabriel, Ryback, Michael Tarver, Darren Young, David Otunga and Bryan Danielson. The internet has been in a frenzy to finally get the chance to see Danielson on WWE television, and many expect him to be the main selling point of the show.

The concept of NXT is what seems to be the cause of the confusion around the show. There have been rumours about how the show will work; some being that the winner will get a Wrestlemania Match, a WWE Title Shot, a place on Raw or Smackdown, or there have even been reports of NXT Championship being introduced and the show being made into a brand rather than a competition of sorts. It is also unsure HOW it will be decided who will 'win' if there even is a prize.
Episode One Preview
19th January 2010
'The Dragon Rises'
As previously announced after the closure of the ECW Brand, it is to be replaced by a brand new concept called NXT, where the future stars of the WWE are given the chance to show off their skills in the ring to the entire world!

It was the Chairman of the Board, Mr McMahon, that announced that this new show will come to life, and rumour has it that he himself will be appearing LIVE on NXT in person! Many are hoping that McMahon will be able to shed some light on how this show is going to work, as we've not had much word on what the eight NXT Superstars are going to be fighting for, so to speak. Hopefully, Vince will be able to give away a little more tonight on NXT.

Speaking of the eight NXT Superstars, they will ALL be in action tonight to allow everyone to evaluate how they can handle themselves inside the squared circle. They will compete in four singles matches as follows;
Wade Barrett vs Darren Young

Michael Tarver vs Justin Gabriel

Heath Slater vs Ryback

Bryan Danielson vs David Otunga
It is believed that most will be keeping their eyes set on the main event, where David Otunga will be taking on Bryan Danielson. Danielson may well be already known by some of the fans in attendance and to many in the WWE Universe given his prominence on the Independent Wrestling scene, and the Internet Wrestling Community have been waiting in anticipation ever since it was announced that Danielson was taking part in NXT. Be sure not to miss the NXT debut of 'The American Dragon'!
Show will be up tomorrow, if not then early next week as this is a birthday weekend coming up! Thank you for all of the kind remarks so far
Re: NXT: The World is Watching
---
Episode One
19th January 2010
'The Dragon Rises'
We're not treated to an opening video to kick off the show, but instead we burst right into the arena with 'Wild and Young' by American Bang playing through the arena's sound systems. We're shown sweeping shots of the crowd and pyrotechnics from the stage. We finally get a look of the ring now, with yellow ring ropes and ring skirts with 'NXT' emblazoned on them... but more importantly there are eight men standing in the ring all looking out and around the arena at all of the fans. Some of them slowly nod their heads at all of the fans cheering for them and soaking in the atmosphere. Suddenly, the music cuts out and the eight men all look around a little confused as it seems that they are unsure of the true reason they are out here at this time.
"NO CHANCE, THAT'S WHAT YOU GOT!"
*NO CHANCE*
The fans in the arena go absolutely mental as the one and only MR MCMAHON walks out onto the stage!! The wrestlers in the ring all immediately form a line facing the stage, the camera zooming in on one of them (Darren Young) visibly gulping at the sight of The Chairman of the Board. Doing that classic strut, McMahon has a very broad smile on his face seeing that one of his ideas has actually came to fruition. He walks over to a peviously unnoticed pedestal that is situated in the centre of the stage with a black sack over it. Vince strolls over to the podium and picks up the microphone that is next to the sack and he waits for his music to cut down before he takes a moment to soak in the atmosphere himself before he begins to speak.
Vince McMahon
: Thank you, thank you. To everyone here in this arena and watching at home; and most importantly to the eight of you standing in that ring, my ring... welcome to NXT!
A loud pop from the fans.
Vince McMahon
: Out of all of the promising young Superstars that the WWE have at our disposal, the eight of you are the best, which is why you have been invited to take part in this show. So, folks, I would like to introduce you to the inaugural NX Superstars!
Another pop from the fans, and a couple of the men in the ring are shown to be looking very smug.
Vince McMahon
: Speaking as your boss, I am telling you right now that this is an opportunity that none of you can afford to miss out on and I implore you to make the most of it.
McMahon looks around the arena once again.
Vince McMahon
: I don't know what you've heard about NXT, but it is not just you run of the mill talent contest; the "winner" doesn't get an automatic right to a place on Raw or Smackdown because there is not going to be a sole winner of this show. So you don't get to "Win NXT"... you get the chance to achieve what some men work their whole careers for... the right to call yourself a champion.
With that, Vince turns to the podium next to him and picks up the black sack... pulling out a championship title belt! There is a very obvious buzz in the air, as now all of the men in the ring have their eyes firmly set on the belt that McMahon returns to the podium, the main plate reading NXT in giant gold letters.
Vince McMahon
: This... is the NXT Championship! And one of you will have the prestigious honour of becoming the very first NXT Champion at Wrestlemania!
The eyes of the NXT Superstars get even wider as it becomes clear that THIS is their chance to hit it big.
Vince McMahon
: Two of you will earn the chance to compete on the Grandest Stage of them All, and then you will compete to decide the very first champion of this brand.
Vince now reaches into his pocket and pulls out a piece of paper, holding it up.
Vince McMahon
: In my hand, I have the rules that will determine who those two men will be;
"Up until the 23/03/10 Episode of NXT, the eight NXT Superstars will be competing in matches to earn themselves 'Champion Points'. The two NXT Superstars that have the most points at the end of that episode will face each other in a match at Wrestlemania XXVI, where the winner will become the inaugural NXT Champion.

Champion Points are earned as followed;

Victory via Disqualification or Count Out – 1 Point
Victory via Pin Fall – 2 Points
Victory via Submission – 3 Points

On occasions where an NXT Superstar is able to defeat an already established Raw Superstar or Smackdown Superstar, the number of points they receive will be double the amount normally won if facing an NXT Superstar, depending on method of victory."
Vince McMahon
: That is correct, every so often, a bonafide WWE Superstar will visit NXT, and if you are able to defeat him, you will receive Double Points... but I – I don't actually expect any of you to defeat any of my WWE Superstars just yet.
This causes a few of the men to frown, but Bryan Danielson is seen laughing.
Vince McMahon
: Let me once again remind you gentlemen just what is at stake here; if you are able to impress here on NXT, your careers in the WWE will begin with the best possible start. Good luck, gentlemen... The World is Watching.
*NO CHANCE*
McMahon nods his head at all of the very fired up men in the ring, before he turns around and heads to the back, leaving the NXT Championship on the stage as a reminder to each man of exactly what they are fighting for. The eight men in the ring start to talk amongst themselves and it seems that things are getting a little heated already as some are pointing fingers at each other already. We finally get to hear from our commentary team, made up of Michael Cole and Matt Striker!
Michael Cole
: Hello everyone and welcome to the very first edition of WWE NXT! I'm Michael Cole and I'm here alongside Matt Striker; what do you think about what Mr McMahon just had to say to these eight young men?
Matt Striker
: Hello everyone... and I think that what Mr McMahon just said was a clear warning to our NXT Superstars that they have to try their hardest to get these Champion Points, because the prize at the end of the road is more than worth it.
Michael Cole
: That's right; one of these men that you are looking at right now is destined to be our very first NXT Champion, and we've got a long road to go though before we can have any idea of just which one of 'em it is going to be!
Matt Striker
: Well, I have an idea of who I think is going to win.
Michael Cole
: We all get the chance tonight to determine who we think will be our winner as we are going to see all eight of these men compete in this ring at some point over the next hour. We're going to go for a quick break, but when we come back we will have the very first match in NXT history.
Commercial Break
We return from the commercial, and there are now only two of the men left in the ring, and we can identify them as WADE BARRETT and DARREN YOUNG. Barrett has a microphone in his hand as he sternly looks around the arena, the crowd unsure what to think of him.
Wade Barrett
: Could you all please extend me the courtesy of shutting up and letting me speak?
Now they know how to react; heat.
Wade Barrett
: My name is Wade Barrett; I don't expect any of your pathetic American minds to know that yet, but trust me, it is a name you are going to be hearing a lot in the future.
Barrett's thick Northern English accent seems to be getting under the skins of the fans.
Wade Barrett
: I know that I am going to be the man that will walk out of Wrestlemania as the NXT Champion because I know that I have the heart of a champion, and I have proven it on many occasions. Back in England, I am a former Bareknuckle Fighting Champion, and I will happily beat all seven of my fellow NXT Superstars to a bloody pulp in order to be a champion again.
Young leans back on the turnbuckle with a smirk on his face as if he isn't buying this one bit, but Barrett suddenly turns to him.
Wade Barrett
: What the hell do you think you're smiling at, huh? You're about to experience the worst beating ever se-
Darren Young
: Wade, let me stop you right there.
Young had reached down through the ropes and received a mic from ringside.
Darren Young
: We're only on the first episode of NXT, an' already you're out here runnin' yo' mouth and makin' people turn over cos you so boring! Have you actually heard yo'self speak?
Barrett looks at Young perplexed, saying "What are you even saying?", but the fans let out a small cheer for Young.
Darren Young
: I know exactly what you need, Wade. You need to learn... to have some fun! You need to have some fun, like me... D.Young.
Wade Barrett
: That is exactly why you are not a threat to me; these points are coming back to England with ME!
There's a sudden thud as Barrett goes to cheap shot Young, but Young ducks it and slaps the taste right out of Barrett's mouth!! Barrett staggers all the way back into the corner, where the referee quickly makes an effort to get in between the two men. Young is fired up and roars for Barrett to come on, whilst the Englishman holds his jaw in disbelief as the fans cheer their approval for Young. The referee checks with Barrett that he is ready and he calls for the bell! The very first match on NXT is underway!
Match One:
Wade Barrett vs Darren Young
Barrett smirks as he slowly walks towards Young, who is still ready to mix things up here. Young goes to initiate a lock up with Barrett, but instead Wade parries away and kicks Young straight in the mid section! Young doubles over, and Barrett follows up with a knee lift that sends Young scrambling back towards the ropes, and on his return, Wade goes to boot him in the face, but D.Young ducks the boot! Young carries on and rebounds off of the opposite ropes and then cracks Barrett in the face with a strong forearm! Young roars out to the fans as Wade gets himself back together, and the crowd responds with a decent cheer for D.Young. Young meets Barrett with a couple of right hands once the Englishman is back to his feet, and then wrings his arm, transitioning it around into a hammerlock. Young pushes Barrett forwards into the ropes and goes to roll him up after bouncing off, but Barrett keeps hold of the ropes! Young rolls backwards, but Barrett charges at him... and levels him with a boot to the face! Barrett drops down and hooks the leg for the first cover of the match! One...Tw-Young kicks out!

A nice pop meets the kick out, but Young is slow getting back up; it seems like that boot knocked him a bit silly. Looking to take advantage, Barrett mounts Young and starts to hammer away at his head with both right and left hands, making the most of his past experience. The referee comes in and pulls Barrett back as Young was able to slide his boot under the bottom rope to cause a break. Young uses the ropes to bring himself back to his feet and backs himself into a corner. Barrett is on him as soon as the referee is out of the way, and he now takes the opportunity to lay into Young's midsection with some more heavy blows. Barrett grabs Young's arm and yanks him across the ring, and D.Young crashes into the opposite turnbuckle and stumbles back into the centre of the ring towards the waiting Barrett, who scoops him up and drops him onto his knee for a Gutbuster!!

Young splutters around on the mat, winded by that move. Barrett opts against the pin attempt this time and plucks him off of the mat. Barrett lands another hard shot to the mid section, before he places his head under Young's arm... and locks the fun lover in an Abdominal Stretch! Young screams out in pain as he tries to fight off the hold, but Barrett is visibly making sure that he has no way out! The commentators note that Barrett is going for the maximum number of Champion Points available with the submission victory, but Young isn't going to let him have it that easily. D.Young grits his teeth and starts to try to manoeuvre himself out of the hold. Young is able to grab a hold of Barrett's arm and he pulls him off and is able to get out of the hold! Young falls towards the ropes to get a little respite, but Barrett quickly charges in... but is met by the sole of Young's boot! Barrett stumbles back, and Young quickly turns around and springboards back off of the ropes … and cracks Barret with an elbow to the face! Young gets himself together for a moment, and then drapes an arm over Barrett's chest! One...Two...Barrett shoots the shoulder up!

Both men are down on the mat, but all of a sudden Young kips up ala Shawn Michaels! Young turns to the fans and pumps his fist; shouting "D.YOUNG BACK IN BUSINESS BABY!" waiting for Barrett to get back up to his feet. Once Barrett is up, Young pushes him against the ropes and catches him with a Hip Toss on the way back over! Barrett gets straight back up again but Young meets him with a boot to the gut, followed by a Snap DDT!! Young is a lot more enthusiastic into the cover this time, hooking the leg! One...Two...Thr-NO! The fans thought that it could have been over and Young has his head in his hands after that near fall, but he isn't too disheartened by it as he's right back up again afterwards, waiting for Barrett to get back to his feet again. Once he does, Young lifts him up onto his shoulders into a Fireman's Carry... Young goes to elevate Barrett up, but Wade slides off of Young's back and he swings with a vicious-looking elbow, but Young ducks it and dropkicks Barrett in the face!

With Barrett down on his back in the ring, Young wipes some sweat off of his forehead with a look of relief on his face that he managed to dodge that elbow. Young looks around the ring before he starts to make his way over to the corner. Barrett has still not moved from his back, and Young climbs up the turnbuckle and perches himself on the top rope. He takes a deep breath and he leaps off of the top rope... looking for a SPLASH onto Barrett... but Wade rolls out of the way!!! Young crashes and burns!! D.Young is left holding his stomach again, as the previous work Barrett had done comes to fruition here, and Darren squirms around on the mat as Barrett gets up to his feet with a smirk on his face as the fans boo. Young starts to slowly make his way back up to his feet again, as Barrett flexes out his arm. Young is up and he slowly turns around right into Barrett's path, and is knocked down by that elbow to the face!! He calls that the Bull Hammer!! Young is sprawled out on the mat and could even be KO'd here, and Barrett drops onto his knees and hooks the leg; One...Two...Three!!!
Winner: Wade Barrett via Pinfall (6.15)

*JUST DON'T CARE ANYMORE*
Barrett gets up onto his feet with a devilish smirk plastered across his face as he has his arm raised by the referee, seemingly very happy to be the recipient of the first batch of Champion Points, thus being the leader of the pack at the moment. As for Young, he's still out cold from that elbow to the face, but on the plus side he seems to have won over a few fans with his charismatic performance tonight. Barrett signals with his fingers that he's got 2 points in the bag and he mouths that this is just the start.
Michael Cole
: How about that, Matt? Did you see how dominant Wade Barrett was in that match? I can get used to seeing him around here.
Matt Striker
: Wade Barrett was very smart here, Cole; he would have scouted Darren Young very well before this match and he knows that Young likes to finish his opponents off with a Diving Splash from the top rope. Wade made sure he targeted Young's mid section and when it was the time for that Splash, Wade made sure he got out of the way, leaving Young open for that devastating Bull Hammer elbow.
Michael Cole
: I'll hand it to Darren Young though, that was a spirited performance from this kid; I wouldn't put it past him to rack up a few Champion Points along the way.
Matt Striker
: He's already at a disadvantage as a result of losing to Wade Barrett tonight, but we still have a long way to go and plenty more opportunities to win Champion Points.
Michael Cole
: Well, our main event tonight is one that wrestling fans all over the world will be looking forward to; worldwide superstar Bryan Danielson will be in action against the man waiting with our interview colleague, Naomi! Take it away, Naomi!
And as Cole said, we head backstage where a pretty young woman stands with a microphone in what looks like an interview set, we can safely assume that this woman is in fact NAOMI. Standing next to her however is a well built man wearing a hoodie that is of course DAVID OTUNGA.
Naomi
: Thanks guys, I'm Naomi, and I'm here with the man that will take on Bryan Danielson in the very first main event in NXT history, David Otunga. David, how do you feel to be given the honour to be included in our first main event?
David Otunga
: Naomi, I don't see it as an honour, because the main event of this show is exactly where I belong.
Some heat for the cocky Otunga.
David Otunga
: I am not your every day wrestler; I am a celebrity. I have connections in Hollywood. I am A-List. You see all of those people out there?
Naomi slowly nods her head as Otunga points in the general direction of the arena.
David Otunga
: Well all those people are here to see... me.
Judging from the heat they're giving you... no they aren't, mate.
David Otunga
: I'm the one bringing all of the starpower to this show; NOT Bryan Danielson.
A MASSIVE pop at the mention of Danielson's name, which gets under Otunga's skin a little.
David Otunga
: I don't care about all of the years he has spent travelling around the world in Japan and Europe; none of that matters to me. All that matters to me is winning, and that is exactly what I'm going to do tonight.
Naomi
: David, Bryan has been wrestling for a lot longer than you have; how can you be so sure that you'll come out victorious tonight?
Otunga's face screws up at that question, but he quickly composes himself.
David Otunga
: Well let me put it this way so you can understand, Naomi. Bryan has had to travel all around the world countless times to get to where we all are today; I haven't. My natural wrestling ability speaks for itself, and I'll show everyone later on just why Bryan Danielson has wasted his life and show him that he is just not good enough... David Otunga will show you all the truth tonight.
To a cacophony of heat, Otunga leaves the interview set with a smirk on his face; leaving Naomi to roll her eyes as we fade out.
Commercial Break
We return from the break, and back inside the arena with another two of the NXT Supertars standing inside the ring, which we know as MICHAEL TARVER and JUSTIN GABRIEL, both staring a hole through the other. The crowd are buzzing slightly as they know that they are in for another match. MATT STRIKER has left the announce table and is in the centre of the ring with a microphone. Striker waits for the fans to die down a little before he starts to speak out.
Matt Striker
: Welcome back to the very first episode of WWE NXT! We've seen some great action already tonight, and we're ready to get on with our next contest... between Michael Tarver and Justin Gabriel!
The fans let out a polite pop, some wanted Striker to just fuck off. Instead, he walks over to Michael Tarver, placing his arm around him.
Matt Striker
: Michael, do you have anything to say? Care to introduce yourself to all of these NXT fans?
Tarver looks around the arena with a scowl.
Michael Tarver
: No comment.
This gets a few boos from the fans, as Tarver looks out to them as if he isn't even bothered. Striker though, looks past it and heads over to the other side of the ring to Gabriel.
Matt Striker
: How about you, Justin?
Justin Gabriel
: Matt, I want to make this very clear right now so everyone knows; I am not a man of many words... I prefer to let my actions in the ring do my talking for me.
A nice reaction for Gabriel, and he shakes hands with Striker whilst keeping his eyes locked on Tarver the entire time. Striker quickly leaves the ring and scuttles back down to the commmentary desk next to Michael Cole, as the referee quickly does his last minutes checks.
Michael Cole
: Seems like you got a lot out of Michael Tarver there, Matt.
Matt Striker
: I wasn't expecting anything less, if I am being completely honest. I've heard about Michael Tarver and he's a lone wolf; don't expect to see this guy making many friends here on NXT. Justin Gabriel on the other hand is a likeable fellow as you'll ever meet.
Michael Cole
: What was with that accent though? Is that South Africa? How the hell did we find this guy?
It appears that the referee is all set to go, and he calls out to both of the competitors to check if they are ready, both giving the nod as they approach the centre of the ring.... the bell ringing as they meet nose to nose in the centre of the ring.
Match Two:
Justin Gabriel vs Michael Tarver
Both men quickly enter a collor-and-elbow tie up, with Tarver being the one that comes out on top as he is able to push Gabriel back into the corner. The referee has to split the two up, and Tarver paces backwards in frustration. Gabriel comes back out of the corner and they lock up again, Gabriel quickly getting the go-behind and yanking on Tarver's leg to cause him to fall facefirst onto the mat! Gabriel spins around and applies a smart headlock on the downed Tarver. The 'Lone Wolf' is able to roll through and Gabriel is forced to release the hold. Both men get up and look each other in the eye again as they circle the ring and slowly come together again... it seems that we're going to see a Test of Strength between the two so-far evenly matched men! Gabriel is surprisingly winning this... but Tarver quickly boots him in the gut! Gabriel quickly lets go of Tarver hands, and is set into the ropes with an Irish Whip; Tarver going for a Back Body Drop, but Gabriel rolls over his back... nailing Tarver with a Savate Kick to the mid section!

Gabriel quickly tries to keep on top as he places Tarver's head beneath his arm and goes for a DDT-but Tarver roars out and lifts Gabriel up; charging forwards and trying to dump him over the top rope... but Gabriel lands on the ring apron! The South African still has a hold of Tarver's head though and pulls him over the top rope and onto the apron also! Tarver goes for a right hand on Gabriel, but t is ducked, and Gabriel lands a kick to the ribs that sends Tarver tumbling off of the apron! Tarver lands down on his side and he quickly gets back to his feet... but he doesn't notice that Justin was measuring him up... and he springboards off of the middle rope... ASAI MOONSAULT!!! The fans go crazy for that spot as both men now lay out at the base of the entrance ramp. Gabriel starts to bring himself up and he grabs Tarver by the neck as well, bringing him back to the ring apron. Gabriel tries to slide Tarver back into the ring... but Tarver blocks it and he grabs Gabriel's head... and bounces it off of the ring apron!! Tarver now rolls Justin back in and covers him... One...Two...Kickout!

Tarver looks extremely pissed off by the kickout, and scraps the technical game he's tried so far in this match, now just resorting to stomping the shit out of Gabriel's chest! The fans start to boo as the South African lays helpless and defenceless from the boots. Gabriel is forced to grab the ropes in a sign of pure desperation to get Tarver off of him. Tarver doesn't want to give in, but is forced to by the referee as he initiates the 5 count. Tarver roars as he waits for Gabriel to get away from the ropes, and when he does, Tarver is right back in there with more stomps... and he brings Gabriel up for a Snap Suplex which arches the South African's back. Tarver follows up with a knee drop to the face, before he's in for another pin, forearm in the face – One...Two...Gabriel rolls the shoulder! Tarver brings Gabriel back up to his feet and he goes for another suplex, but Gabriel uses his boot to stop Tarver taking him over! After a couple of elbows to the head, Gabriel is freed of Tarver's grip! Tarver charges at Gabriel but is sent over with a neat Arm Drag! Taver is right back up and charges again but Gabriel is able to catch him with a Back Body Drop!!

Using the ropes again to springboard down onto Tarver... Gabriel goes for a LIONSAULT-but Tarver rolls out of the way... but Gabriel lands on his feet!! Tarver swings with a wild right hand but Gabriel uses his speed advantage to drop down and sweep Tarver's legs out instead! Tarver seemingly lands quite hard on the back of his head and he calls the referee over to check on him as he appears to be in some discomfort. Gabriel doesn't notice this and he starts to climb up the turnbuckle which causes the fans to stir a bit as some of them are off of their seats waiting to see what he has up his sleeve here. Tarver is visibly grabbing onto the referee's shirt and holding him over his body... and Gabriel notices this as he finally gets onto the top rope! Justin shouts "HEY!" down at Tarver, but the Lone Wolf instead shoves the ref back and he crashes into the ropes – and GABRIEL IS CROTCHED ON THE TOP ROPE!!! The fans are now shitting all over Tarver as he rises up to his feet like nothing is even wrong, and he places Gabriel on his shoulders... and drops him with a DEATH VALLEY DRIVER!!!! (Thanks Flux) The impact causes the fans to cry "OOH!" as Gabriel is laid out now, and Tarver leaps on top of him; hooking both legs! One...Two...Three!!!
Winner: Michael Tarver via Pinfall (4.24)

*DOWN 2 BIZZNESS*
There's a lot of heat in the arena as Tarver rises to his feet, and Gabriel is down on the mat holding his private parts as well as the back of his head after that devastating Death Valley Driver. The referee begrudgingly raises Tarver's arm up into the air and he nods his head out to the fans with a smirk to signify that he knew exactly what he was doing to take those 2 points he has just won.
Michael Cole
: Here I am; thinking that this show was going to be about honour between these eight NXT Superstars, but Michael Tarver has just thrown that right out of the window on the first night!
Matt Striker
: Survival of the fittest, Michael. Tarver is used to looking out for himself and no one else and he knows that winning these points is his top priority right now. I think it is actually a smart strategy.
Michael Cole
: Well, I really feel for Justin Gabriel here because this win was stolen from him tonight; Tarver pulled the referee into the line of fire to stop Justin from hitting that move from the top rope!
Matt Striker
: About five minutes ago you were making fun of the guy's accent, Cole! Put yourself in their shoes; if you knew that the biggest chance of your career was hanging in front of you like a carrot, would you not to anything it takes to win?
There's no reply from Cole there as he may have realised that Tarver is onto something here. We leave Tarver celebrating his victory in the ring and head backstage, where we are in presumably a locker room as we can see a bench with a maroon wrestling boot on it, with the laces being tied up. The camera pans upwards and zooms out slightly to reveal BRYAN DANIELSON!! 'The American Dragon' gets an ALMIGHTY pop from the fans as they are clearly happy to see him here on NXT. Bryan finishes his laces and moves more towards the centre of the room and starts to stretch out, but suddenly we hear the door slam shut. The camera turns sideways to reveal that WADE BARRETT is standing at the door. Barrett slowly walks towards Danielson, but the veteran doesn't stop doing his stretches until Barrett firmly places a hand on his back.
Wade Barrett
: Well if it isn't Bryan Danielson? I can't say we've met before but I am truly honoured to make your acquaintance.
Danielson stands up straight and gingerly shakes Barrett's outstretched hand, with a somewhat puzzled look on his face.
Bryan Danielson
: Wade Barrett, right? I saw you out there earlier, nice win, by the way.
Wade Barrrett
: Thank you, you know that I'll be watching your match out there very closely. I'll be keeping a close eye on you because I want to see what all the hype is about; because quite frankly I don't buy into it one bit.
Danielson looks a little taken aback.
Wade Barrett
: I want to give you a little piece of advice, Bryan. I advise you to get the hell off of my show now whilst you still can; because when – not if, when – you step into that ring with me; I'm going to knock you out.
Barrett slowly raises his elbow that he used to scramble Darren Young's brain earlier, but Danielson merely smiles.
Bryan Danielson
: You know, I had a feeling that I wasn't exactly going to get a welcoming committee when I came here to NXT. I knew that I was going to be instantly disliked by everyone else here, and I'm right.
Barrett nods his head.
Bryan Danielson
: But let me tell you why none of you like me then, huh? You don't like me, Wade, because you're threatened by me!
The Englishman scoffs at the mere suggestion of that, but Danielson remains 100% serious, getting more intense by the second.
Bryan Danielson
: Wade, I look forward to the time when I get to step foot in that ring with you... because if you raise that thing at me again... I'm going to snap it in half!
A strong pop for that statement.
Bryan Danielson
: So sit down and watch my match with David Otunga... All you'll be doing is looking right into your own future; the future where you TAP OUT!
With that, Bryan bumps Barrett on the arm and leaves the room; Barrett stands still looking at the floor with a very unhappy face... as we fade back to ringside...
Michael Cole
: Strong words from Bryan Danielson to Wade Barrett there. Barrett looked impressive earlier on, and I think we've all seen Bryan Danielson wrestle at least once on the Internet... so do you think that a match between those two could possibly decide who's going to Wrestlemania?
Matt Striker
: I would be extremely surprised if neither of those two aren't contenders for our first NXT Champion.
???
: HEY! HEY EVERYONE LOOK OVER HERE!!
Michael Cole
: What...the...
There's some real confusion around the arena as everyone immediately looks towards the stage where a man with long red hair stands in shades, leather chaps and with a Guitar Hero guitar strapped around his body... obviously HEATH SLATER. He carries on talking as he begins to walk down to the ring.
Heath Slater
: My name is Heath Slater... and I am the ONE....MAN....BAND BAYBAYYY!!! WOOOO!!!
Slater puts the 'Rock On' sign out to the fans and they aren't sure how to react to him.
Heath Slater
: Come on, people! Don't you know how to cheer for a true rock star when you see one, huh? Come on, do it with me! SLA-TER, SLA-TER!
As expected, the chant doesn't catch on.
Heath Slater
: Aww, screw you people, anyway! I don't need any of you! All I need is ma music and that NXT Championship... y'all are gonna watch the One Man Band play his first concert at WRESTLEMANIA BAYBAYYY!!!
Some small heat for the very ambitious Slater, who now walks through the ropes and stands in the centre of the ring.
Heath Slater
: All of you are gonna remember tonight as the night that Heath Slater started his METEORIC rise right all the way to the top! WOOOOO!!!
*MEAT*
There's not much of a reaction at first for the heavy (and awesome) music, but once everyone turns to the stage and sees the behemoth RYBACK standing at the top of the ramp with his eyes locked on Slater. Once the music kicks in a little more, Ryback starts to march down to the ramp; Slater quickly removing all of his garments as he waits for Ryback to make it down to the ring.
Michael Cole
: Oh my, would you just check this guy out!
Matt Striker
: Ryback is 6 foot 3, two-hundred-and-ninety-one pounds; the biggest man on this brand, and I don't think he likes rock music.
Michael Cole
: There's nothing wrong with rock music, Heath Slater on the other hand...
Ryback slides into the ring and before Slater can even react... RYBACK RUNS THROUGH HIM WITH A HUGE CLOTHESLINE!!! Slater folds in half as Ryback stomps around the ring with the crowd cheering him on going crazy!
Michael Cole
: OH MY! What a clothesline!
Ryback points at the referee waiting in the ring and he tells him to ring the bell; not wanting to annoy the best, he obliges!
Match Three:
Heath Slater vs Ryback
Ryback immediately plucks Slater up off of the mat and throws him into the corner. Marching over to the downed rockstar, Ryback then delivers a series of furious rights and lefts to the midsection that causes Slater to lose his breath. Ryback backs off and measures Slater... before he charges in and drives his shoulder right into Slater's ribs! Slater doesn't have a chance to even think about to recover as Ryback places one hand on his thigh and another on his chest, to bring him up for a MILITARY PRESS!! Ryback marches towards the centre of the ring and he powers Slater down face-first into the mat! The fans are loving this, just watching Ryback throw Slater around. The Monster from Sin City backs himself into the corner as he windmills his arm around, urging Slater to get back up to his feet. Slater slowly starts to make his way up to his feet, and when he turns around he's knocked all the way back down with another explosive clothesline!! Ryback picks himself back up off of the mat and grabs Slater by the hair and he lifts him up onto his shoulders. Ryback stomps around the ring with his opponent helpless on his back before he runs forwards and falls back; slamming Slater into the canvas with SHELLSHOCKED! 'back leaps on top for the pin...One...Two...Three!!
Winner: Ryback via Pinfall (1.25)

*MEAT*
Ryback quickly rises back up to his feet, and marches around the ring with the referee holding onto his arm as he does his victory lap. Slater has a look of shock on his face through the pain after the decimating he has just taken. Ryback quickly gets out of the ring and starts making his way to the back, nodding his head long to the music, seemingly happy that he has been able to register his first 2 Champion Points.
Michael Cole
: In all of my years working for this company I don't think I've ever seen someone beat another competitor with as much ease as Ryback did with Heath Slater.
Matt Striker
: The power this man possesses is just unreal; he lifted Slater up like he was just a child! Everything about what we just saw from Ryback screamed that this man is not here to play games; he is here to dominate, and I think that that is exactly what he is going to do.
Michael Cole
: I'm speechless, Matt.
Matt Striker
: Its a miracle!
Michael Cole
: Come on now; there's no need for that! We've seen some great action so far tonight, but up next, the man that we've all been waiting to see – Bryan Danielson – will be in action in our main event of the evening! Don't miss it!
Commercial Break
We return to NXT after the final commercial now, and we get a shot of the announce desk where MICHAEL COLE and MATT STRIKER are both sitting as they are ready for the Main Event of the evening.
Michael Cole
: Welcome back to NXT, ladies and gentlemen. We've had a great show so far, and we've still got our main event between Bryan Danielson and David Otunga still to come! How have you found the show so far, Matt?
Matt Striker
: I've had a lot of fun tonight, and I know that next week is going to be even better because of what Michael is about to announce.
Michael Cole
: As Mr McMahon announced earlier on that sometimes here on NXT we're going to have some Raw or Smackdown Superstars, and next week we've got a big one... MATT HARDY!!
MATT HARDY - NEXT WEEK ON NXT!
*ALL ABOUT THE POWER*
There's an initial pop from the fans as they know that the main event is now upon us, but the cheers quickly transitions into heat for DAVID OTUNGA as he cockily walks out onto the stage with his arms stretched out... showing off a pretty impressive physique. He kneels down and flexes his arm out and tenses to show off his rather sizeable biceps. He rises back up to his feet and starts to make his way down to the ring.
Michael Cole
: These fans don't seem to be taking to David Otunga very well, Matt.
Matt Striker
: Well, you heard what he had to say earlier; he thinks this whole show is here for him to use to become the next big thing; which it has all of the possibilities to be. David's celebrity mindset makes him think that he is better than everyone else here... and they don't come much better than his opponent.
Michael Cole
: All the pressure is on David Otunga tonight; he's got to try not to get psyched out because he is facing Bryan Danielson.
Matt Striker
: I don't think he is, Cole. He said earlier that he doesn't care that Bryan has travelled around the world honing his crafts. Otunga took the fast track and here he is in the same boat as Bryan; he made a good point earlier.
Otunga gets into the ring and looks around menacingly to all of the fans as his music fades out. He takes a few moments to check out his muscles as he waits on his opponents.
*THE FINAL COUNTDOWN*
The pop is MASSIVE inside the arena as the famous track bellows out of the sound system as the one and only BRYAN DANIELSON marches out onto the stage with a focused look on his face. Dressed in a maroon robe with matching colour boots and trunks on underneath, Danielson starts to jog down the ramp and he gets onto the apron and then he scales the outside of the turnbuckle to sing along with the chorus with the fans as he nods his head; Otunga standing with his arms folded looking somewhat unimpressed.
Matt Striker
: Man, this is a moment that will be forever etched in history; the second coming of 'The American Dragon' Bryan Danielson; this man is going to revolutionise this company just you wait!
Michael Cole
: He has to impress here on NXT first! You heard Mr McMahon, no one is just going to be handed a shot at the big leagues just yet.
Matt Striker
: This IS the big leagues for these gentlemen, Cole! They're competing inside a WWE ring; this is what every young man that laces up a pair of wrestling boots dreams of doing. Once they've achieved this, they're all going for that NXT Chapionship on the Grandest Stage of them All! Just to think, tonight we've seen the first ever NXT Champion!
Michael Cole
: It is an amazing thought for sure, Matt.... but do you think we're looking at him right now this second?
Matt Striker
: Quite possibly so.
Danielson is now in the ring and he hands his robe down to someone at ringside as the music fades out. Otunga seems to laugh at the size difference between the two men, but Danielson shrugs it off; he's been in this position before. The referee seems happy with everything, and calls for the bell! Our first main event is underway!
Main Event:
David Otunga vs Bryan Danielson
Danielson puts his guard up ready as soon as the bell rings as he's going in looking for a grapple or lock up or some sort, but Otunga seems to find it amusing that he is build a lot better than his opponent. Danielson shouts for him to get on with it and wrestle, but Otunga seems perfectly content to try and poke fun at Bryan. After a few more seconds of the taunts, Otunga holds both of his arms up and shows his biceps off to Danielson and asks him if he is sure that he wants a part of him. Danielson shrugs... and kicks Otunga right in the ribs! David is caught completely unaware by that, and Danielson follows up with another kick right to the chest which causes Otunga to clasp his chiselled pecs and fall against the ropes, he bounces back and is knocked down to the mat with a European Uppercut! Danielson now holds his arms up and flexes to a small cheer from the fans as they're enjoying watching Bryan have some fun in there. Danielson sees Otunga getting back up to one knee, and he charges off of the ropes at him and delivers a boot to the side of the face!

'The A-Lister' drops down to the mat and holds his face in pain. Danielson though grabs his arm and stretches it out across the mat, before he delivers a swift stomp right onto the bicep muscle! Otunga grits his teeth in pain, as Danielson keeps hold of the arm and lifts Otunga up to his feet and wrings his arm out; before delivering another sharp kick to the upper arm! David isn't enjoying this one bit and Danielson wrings the arm again, causing it to be further twisted! Bryan shifts his weight; causing Otunga to be flipped over him, and Danielson keeps hold of the arm and pulls it upwards, stretching it out. Otunga uses his size advantage to get back up onto his feet with Danielson still hanging onto his arm, but he is able to pry Bryan off of him and shove him down onto the mat. Bryan lands hard on his back, and Otunga goes for an elbow drop down onto him, but Danielson moves and Otunga's arm crashes down onto the mat! Otunga hurts himself there, and Danielson is back up, delivering another targeted kick towards the arm, but it sends Otunga rolling out of the ring and he flops down on the floor outside the announce table.

Holding his arm, Otunga slowly starts to make his way back up after landing awkwardly on the floor. In the ring, Danielson holds his hand up to the fans as he waits for Otunga to get back up to his feet, and he rebounds off of the ropes and charges at Otunga; ploughing straight through him with a SUICIDE DIVE!!! Danielson risks it all to keep control in the match, and the impact sends Otunga flying backwards into the announce table! Bryan gets back up to his feet and he roars out to the fans. Bryan goes to follow up on Otunga, but David catches him with a boot to the mid section that causes him to fall backwards. Otunga brings himself up and punches Danielson in the ribs a couple of times before he quickly hooks his head under Danielson's arm... and delivers a Snap Suplex on the floor!!! Bryan's back slaps off of the protecting mats and he screams out in pain a little bit. The referee instructs Otunga to bring Danielson back into the ring, but he shakes his head and pulls Bryan up using his arm... and Irish Whips Danielson back first into the steel steps!!

The sound echoes through the arena as NOW Otunga decides he wants to bring Danielson back into the ring and once he goes he measures Danielson's back and drops his elbow down onto it! Otunga rolls Bryan over and hooks the leg; One...Two..Kickout! Otunga waits for Bryan to get back up and once he does he drops him back down to the mat with a Scoop Slam. Otunga then goes to back himself onto the second rope, and when he drops down looking for an axe-handle move, Bryan lifts his boot up and it connects with Otunga's face! Otunga bounces off of it and slumps back into the corner, as Danielson gets back up and he decides to climb up onto the second rope and he lands a couple of right hands onto Otunga's head, but on the third one. Otunga grabs his arm... and grabs around Bryan's body... slamming him down onto the mat with an Elevated Spinebuster!! Otunga brings the leg forwards and leans on top for the cover again! One...Two...NO! There's a loud cheer amongst the fans as Danielson is able to save himself there.

Otunga gets back up to his feet with a cocky swagger about him. He flips Danielson over and grabs onto his leg... and puts Danielson into a Single Leg Crab! Otunga is going for the submission victory against the submission specialist! Bryan looks around the ring to see how far away from the ropes he is, but Otunga has him trapped in the centre of the ring, so Danielson turns his attention to trying to escape the hold. He starts to transition himself onto his side, therefore Otunga is forced to try his hardest to turn Danielson back over to he can properly put the pressure on. Danielson though, is able to turn around... and he brings his legs in and kicks them out to send Otunga flying back, but the damage to Bryan's back is obvious for all to see as Otunga is back up to his feet before Bryan. David tries to Irish Whip Danielson away, but Bryan stops himself and is able to deliver a kick to the back of Otunga's legs! David drops down onto his knees, and Bryan starts caving his chest in with kicks across the pecs... finished with a ROUNDHOUSE THAT ALMOST TAKES OTUNGA'S FUCKING HEAD OFF!!!

Otunga drops down onto his face, and Bryan starts to make his way towards the turnbuckle as fast as his back allows him to. Otunga starts to stir as Bryan begins his ascent up onto the top rope. Bryan is slowly able to balance himself on the top rope as Otunga is onto one knee. Bryan shouts for Otunga to get up with a roar of "COME ON!" as the Hollywood Jobber is able to get up to his feet, but Bryan leaps from the top rope; connecting with a MISSILE DROPKICK to Otunga's chest! The fans are all in full support of Danielson as he gets back up to his feet and waits for Otunga to get up again. Once Otunga is up, Danielson charges through him with a running clothesline that sends him scrambling back into the corner! Otunga holds his head... but its his chest that takes another hit as Danielson charges in and connects with a Running Dropkick!!!

David stumbles forwards holding his chest in pain as Bryan brings himself back up and he stalks Otunga from behind... and hooks his arms up; and drops him with a DRAGON SUPLEX!!! Otunga is dumped on the back of his head, and Bryan doesn't separate the distance between himself and Otunga... and he locks in a CROSSFACE CHICKENWING!!! The pectoral muscles of Otunga is being stretched as he's struggling to get to the ropes... but Danielson applies the bodyscissors meaning that Otunga is trapped! David tries to break the hold, but Danielson's eyes are those of a man possessed! He cranks on the pressure some more, and not wanting to risk Danielson tearing the pectoral muscle off... OTUNGA TAPS OUT!!!
Winner: Bryan Danielson via Submission (10.30)

*THE FINAL COUNTDOWN*
The fans let out a massive roar of approval as Danielson quickly lets off of the hold and leaps up into the air from his feet, thrusting his fist into the air! The fans' pop increases as the Champion Points Table quickly pops up and it makes for great reading... as Bryan Danielson is at the top of it because of the submission victory! Otunga leans against the bottom rope and looks up at the table with frustration as he wasn't able to get on the board tonight.
Michael Cole
: I've heard that Bryan Danielson can catch you in any submission move from any position, and he had no problem showing us right there!
Matt Striker
: The Crossface Chickenwing used by former WWE Champion Bob Backlund; and Bryan Danielson applied it like he has been doing it for years. I don't think Wade Barrett or anyone else can learn anything else other than that there is no real preparation for a match against Bryan Danielson.
Michael Cole
: Folks, that is all we have for you tonight! Make sure to tune in next week for another episode of NXT! Goodnight!
The show ends with Bryan Danielson standing on the second rope looking out to all of the fans in the arena, everyone singing along to The Final Countdown, as the historic first ever episode of NXT comes to an end and we fade...to...black.
--------------
CHAMPION POINTS TABLE

1 - Bryan Danielson - 3 Points
=2 - Michael Tarver - 2 Points
=2 - Ryback - 2 Points
=2 - Wade Barrett - 2 Points
=5 - Darren Young - 0 Points
=5 - David Otunga - 0 Points
=5 - Heath Slater - 0 Points
=5 - Justin Gabriel - 0 Points
Sorry if the promos seem a bit short, it is something I am definitely trying to work on for the next few shows. I really enjoyed writing this one, and if anyone enjoys reading it half as much I'd consider this show a success
Re: NXT: The World is Watching
---
My Feedback
To be honest, mate, I was actually pretty damn surprised with this! I didn't expect it to be as good as it was, at all, considering you only have eight men to really work with (which is why I'm not surprised you will include certain Raw and Smackdown superatars as a means of elevating your NXT guys). However, I was pleasantly surprised and I congratulate you on putting a good opening show together!
Utilising Vince in the opening segment was definitely the way to go. It added prestige to the show, if you will, and gives the prize a sense of importance that was further amplified by announcing the winner will be whoever wins the NXT Championship at Wrestlemania. Good going, there, pal.
I loved the use of psychology in the first match. You see, psychology is the one thing in professional wrestling that people do not appreciate enough, but you showed first-hand why it is very valuable. Not only did it have an effect and got pointed out by Striker at the end, it also portrayed Barrett as a callous bare-knuckle fighter who knows how to identify an area he can exploit with his brutal background. Really good job, there.
You created the personas of Ryback, Slater, Otunga, Gabriel and Michael Tarver extremely well, in my mind. You've given each of them an identity. Ryback is the wrecking machine we all know him as, whilst Slater is the energised rocker. Gabriel is the risk-taker of the group and Tarver is the silent but dangerous one. Otunga, meanwhile, is the cocky young man who thinks he is a somebody. All their personas shined through extremely well.
One thing I didn't like was Ryback squashing Slater. I know Ryback is very dominant and it is going to be a task trying to book the lesser guys to be really strong against him, but with a thin group of guys to work with, it is important to make each one of them look competitive so it leaves the Wrestlemania match wide open. You need to make it really unpredictable: who will get there?! Who will win?! Who will shine on the grandest stage?! That sort of thing. I'm fairly confident you will, but it was just something I thought was worth pointing out.
I was very happy to see Bryan Danielson get the victory. For me, him and Barrett are probably most likely to be in the Wrestlemania match and I am fine with that, because they are both talented individuals, in my opinion. I liked the altercation they had and I like Bryan's advantage in that he is very adept at utilising submission holds, which obviously gains the most points for a win. Him going over Otunga was the right move, as I don't think Otunga stands a massive chance of winning. D-Bry is your most talented competitor from an in-ring standpoint and everybody is informed about his background in professional wrestling, so he should be written as a serious contender.
Good job on this show mate, I enjoyed it!
Keep it up!
---
"You need to understand that your little jabs and your insults, it's all kiddie games. You can't leave a mark on the champ's face. Come Royal Rumble, understand, when you step in the ring, your arms are just too short to box with God."

Once got negged for criticising the song Cameron released.
Posting Rules

You may not post new threads

You may not post replies

You may not post attachments

You may not edit your posts

---

HTML code is Off

---