World Championship Wrestling - We Can Rebuild It
---
Our Survival
W
ho was responsible for World Championship Wrestling's early demise? The answer is one name, and it's not the suspects of Hulk Hogan, Kevin Nash or any other contracted talent of the promotion, it was the new Chief Operating Officer of AOL-Time Warner - Jamie Kellner.
When Time Warner merged with AOL, Kellner was appointed the head of office and one of his first decisions when he came in was to cancel all WCW Television (as well as cancelling the Animaniacs and Pinky & The Brain) which meant that WCW was destined to head to an early grave. This decision would be the worst thing that could possibly have happened to the wrestling industry. Whilst WCW had been spiralling out of control for a long period of time, ratings were still holding strong and arenas were still selling well with fans. In fact, WCW programming was TNT's highest watched so the decision to just cancel wrestling baffled many. Also, cancelling WCW gave Vince McMahon a free playing field, no competition was anywhere near his level of exposure - McMahon would in essence be the sole ruler of professional wrestling.
The former President of WCW, Eric Bischoff had been silently been trying to scrape together funds to purchase his 'baby' from AOL-Time Warner, he had a group of investors in Fusient Media Ventures ready to give an offer to the company. Funds were certainly there, there was no question about that as Fusient Media Ventures were prepared to invest almost $100 Million in purchasing World Championship Wrestling, it's assets plus other parts associated with the WCW brand however, when FMV were made aware of the excessive array of debt that WCW were in, the interest in buying out the promotion and investing so much dropped.
Eric Bischoff had to do a lot of convincing to get Fusient back on board, they were almost laughing at Bischoff's attempt to buy something that was essentially going to bankrupt anyone who touched it however, with some thought out plans and some damn good pitching, Bischoff was able to bring Fusient back on board and a new offer was ready to be put on the table however, Bischoff was only being given half of the amount previously offered, that being just below $50 Million. The reduction of nearly $50 Million served as a huge financial catastrophe, with the $100 Million previously offered, much of the talent who were contracted to AOL-Time Warner and not WCW would also be able to be brought over but, with this reduction not a whole lot could, with many sitting on more money than Eric Bischoff could and Fusient Media Ventures want to afford.
The offer went through to AOL-Time Warner and after reviewing the offer extensively, an agreement was made, Eric Bischoff had secured a wrestling promotion which was once the biggest wrestling company on the planet, secured a number of talents contracts - there was however, no television deal in place.
Bischoff would have until 00:00 EST on the end of April to find a network willing to take on WCW programming, it was a frantic search and Bischoff was rejected on several occasions by USA & CBS but managed to secure a two hour trial period every Thursday night for six months with FX - not a deal he was wanting but, one he had to take otherwise his dream of reviving WCW was never going to come together.
WCW's final telecast on TNT was on March 26, 2001 and was given the moniker "Final Battle - Night of Champions" which pitted every single one of WCW's champions in matches, defending said belts as well as being main evented by long-time rivals Sting & Ric Flair. WCW left TNT and would return to network television in the weeks/months to come.
Bischoff wasn't stupid, though. He knew that getting his new take on WCW off the ground would take a lot of hard work and would take a lot to convince the fans who had been turned away by the terrible decisions that Vince Russo had made since he took over as the head booker but he was up to the challenge - his first decision was to ensure that costs were kept down for the first few months, Bischoff was able to eventually secure exclusive rights to one venue every Thursday night, after negotiations with the Hard Rock Cafe fell through, it was the Von Braun Center in Huntsville, Alabama, an arena capable of seating 6,000 - 10,000 people, a small number but one that could be realistically achieved for now.
Eric Bischoff also made several creative decisions, he decided that he was not going to oversee everything himself and brought in several writers he thought were capable of producing the best stories possible with the talent that was available to them. There was also another cost cutting measure put in place to scale down to minimum pyrotechnic use, if none at all - something which ruffled a few the wrong way creatively as it took away some of the 'glitz & glam' of the promotion.
Finally, there was an issue of talent. Bischoff had secured his company and its assets but had failed to decide on which contracts he was bringing over, AOL-Time Warner had given Bischoff 90 days to decide so needless to say, he had plenty of thinking time. Bischoff, in the end made the right choice in bringing over the younger talent who could develop into the stars of tomorrow whilst bringing in some established main players such as Booker T, Scott Steiner and the legendary Sting (who took a big pay cut to come over from AOL Time Warner) however, injured Goldberg caused a tonne of trouble for Bischoff and a deal was made, in messy and controversial fashion.
Bischoff seemed to have everything ready to fulfil his dream on rebranding and rebuilding WCW, the question was, is it possible?
It was announced that the March 26, 2001 episode of Nitro from Panama City was to be the final show to be broadcast on TNT and it was dubbed "The Night of Champions."
Sting defeatetd Ric Flair @ 7:19
Scott Steiner defeated Diamond Dallas Page to retain his WCW World Heavyweight Championship @ 12:34
The Filthy Animals (Rey Mysterio Jr. & Billy Kidman) defeated Elix Skipper & Kid Romero to win the WCW Cruiserweight Tag Team Championships @ 6:32
Booker T defeated Mike Awesome to retain his WCW United States Championship @ 3:57
Sean O'Haire & Chuck Palumbo defeated The Jung Dragons to retain their WCW Tag Team Championships @ 6:19
Shane Helms defeated Chavo Guerrero Jr. to retain his WCW Cruiserweight Championship @ 9:46
Wanted to get this out there. This is a story of WCW's last ten years of survival. Some of it horrible (by intent) some of it great. Once all recaps have been put down, full shows will begin. I hope those who read this thread like the approach to it or can at least give it a chance. Up next will be a recap from Eric Bischoff's perspective before the yearly recaps which will be done in third person/dirt sheet report format.
Re: World Championship Wrestling - We Can Rebuild It
---
Nice backstory, I'm intrigued to see what you do with WCW. You've got all the potential in the world, STICK WITH THIS, unlike me, yeah? Good!
---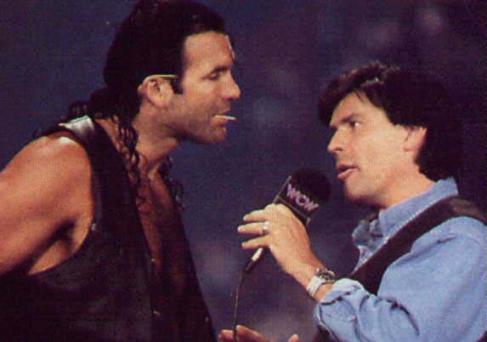 Learning to break kayfabe
Join Date: Jul 2012
Location: Liverpool, England
Posts: 111
Points: 0
Re: World Championship Wrestling - We Can Rebuild It
---
This has potential, STICK TO IT!
Re: World Championship Wrestling - We Can Rebuild It
---
PROLOGUE
W
e had secured WCW, it was finally ours and out of AOL Time Warner's possession, and no executive in the CNN Tower could tell me or any other WCW employee how to run things. We knew coming out of the sale, we had no deal with TNT or TBS as Jamie Kellner had booted us off the air but, as we knew about this before the sale, we negotiated with many networks and were turned down however, we found an agreement with FX, they wanted us on for 6 months and if ratings proved to be strong, we had the possibility of extending to a massive 7 year term, more than I could have imagined that's for sure.
It was the first day that the office had all the 'important' backstage people there. Everyone from bookers to video editors and for the first time in years, WCW had a somewhat positive feel to it. I felt that if this venture was successful from the off, the days of Time/Turner Broadcasting would be nothing but a distant memory. I just had to steer the ship in the right direction.
Fusient had put a lot of trust in me, they had invested over fifty million dollars and expected me to turn over a good profit in a five year time frame. Would that be easy given WCW's current stature? Certainly not, especially with the way the WCW brand had been devalued since late 1998 but, I felt it was an achievable task. When WCW began to lose money in 1999 and 2000, it wasn't as much as many dirtsheets thought. I had faith in myself but most importantly, I had a lot of faith in my crew/employees - whatever you want to call them.
Creative was a difficult section to deal with, nothing really major had been done with WCW for a long time but, the man who took over from Vince Russo, Johnny Ace had a good vision for WCW's future - at least I thought so. John had taken over booking and I thought he did a great job in steering WCW in the right direction, towards the black. The problem that John had, wasn't that his booking decisions were questionable, some of which were but, I know from personal experience that John's hands would have been tied, the executives up in the CNN Tower would have had John handcuffed to the table to ensure he did what they wanted and didn't breach any of their so called "rules" - I knew John with the right assistance, could help re-establish what WCW once had, he might not get us all the way there, not yet anyway but I knew he had the tools mentally to take us in the right direction.
Another employee of creative I decided to keep on was Ed Ferrara, after a lengthy discussion, Ferrara & I came to an agreement. Originally, he had reservations after what had gone down under Turner & Time Warner and expressed interest initially, in continuing as a road agent. Of course, the booking team would expand in the weeks and months to come but right now, these were the only two people I could trust.
Talent? The hardest negotiating period of my life. Everyone associated with Turner/Time Warner were signed to them and not to us (WCW) and that meant that when the deal with Fusient went through, we had everything except the contracted employees. I knew I had to sell this harder than I could sell it, no one had any faith in WCW being turned around, especially without the mammoth level of finance that WCW had once had when under the powers of CNN Tower. All those contracted had around 6 or 7 months left on their contracts and they could choose to sit them out with AOl Time Warner or, they could be bought out by myself or the WWF - fortunately for me, the WWF either didn't know about these terms or just never acted on them. I figured most of the talent would be in Atlanta still, since WCW had pretty much just closed it's doors so I invited all those contracted to AOL Time Warner to attend a meeting at a local conference centre. Not all of them turned up but the ones that did managed to take me by surprise. I knew straight away I would have to win them over, especially the established stars who actually came, one of which was the injured Bill Goldberg. I instantly told them that signing over to me would keep them relevant, ensure a better future in the business and also help make WCW what it once was, a huge, profitable wrestling company that can take anyone down, including the WWF.
I never had a problem with the WWF, business is business, but the boys never needed to know that. I sold my ass off, harder than I think I ever have and it paid off, 80% of those agreed to a buy out, Scott Steiner & Booker T were more than happy to accept however, 20% didn't and part of that 20% was Bill Goldberg, who wasn't convinced in the slightest. Now, even though Bill was injured, he still had name value. If I could use Bill in an other way whilst he was injured, I would. Name value would bring in an audience. I let everyone who had verbally agreed know that contracts would be sent in the mail as soon as possible, those who never wanted to come over - I had two choices. Tell them to go fuck themselves or, the more sensible route would be to further negotiate - and I did with Goldberg being my top priority. Sting, perhaps the most loyal man I know, took me aside following the initial meeting and told me he was willing to take a massive pay cut if it helped WCW build but Sting never wanted to be messed around, he wanted positivity, I knew straight away that Sting was one of the ones I could trust.
I wanted to negotiate with Bill in private, he always has been a cards close to the chest kind of guy so I thought a meeting individually would in the end, work. So I set one up. Jesus. This was a massive wake up call. Bill Goldberg was a massive prick and only wanted to ensure his own well-being was taken care of before he even bothered to help anyone, much less the company that helped make him a household name.
Goldberg had demands, massive ones. I said from the get go, guaranteed contracts were not an option moving forward with WCW, it just wasn't plausible due to financial constraints and also from the petty shit it causes backstage. Goldberg wanted $1,235,000 for a three year deal with the addition of at least two WCW World Heavyweight Championship runs and control as to how, and when he loses the belt. I thought I could come to a better agreement, I couldn't. Goldberg was intent on milking me and Fusient for what we had, he seen our desperation and acted on it as quick as he could.
I knew right away that there was no way I could agree to this deal, I wouldn't allow someone to try and take advantage of me like this and I damn sure knew Fusient would have a hell of a lot to say if I went through with this. Goldberg was off the cards, at least so I thought. When Goldberg realized I wasn't willing to give him what he wanted, he gave me a counter. He now wanted $1,000,000 over three years and one WCW World Heavyweight Championship reign - no control as to when and how he loses it. Still, I wasn't convinced I could do this. I knew giving Bill a guarantee like this would ruffle more than feathers with the boys and with Fusient. I had to think fast, though - I was still engulfed in the fact that Bill Goldberg was a massive name to be added to our talent so, I reluctantly decided to give Bill what he wanted however, an additional clause would be written in stating that Goldberg would not be permitted to tell anyone, including close friends and family about the details of his contract and should anyone find out, he would be terminated on the spot. He agreed. Bill Goldberg actually agreed. He shook my hand but deep down, I wanted to kick his face off. His contract would be drawn up and sent out too.
I conducted more meetings with the other talent who weren't totally convinced and sadly, many of them still never came over and opted to sit out their contracts with AOL Time Warner - I say sadly but really, it's their careers they could end up killing because I wont be here in 6 or 7 months ready to give them a job.
I was ready, or at least almost ready to continue with the planning of our return, I still needed an arena or venue, something I had inadvertently left until last to sort. I had a damn good feeling that everything was looking up for us - then I got the call from Hard Rock Cafe.
I had been in negotiations with Hard Rock Cafe about building a ring in Vegas at their area, I knew we'd get a crowd every night and knew we couldn't go back to doing arenas over 10,000 capacity when the WCW's name had been dragged through the mud ten times. Hard Rock Cafe told me that the deal had collapsed and further negotiations at present were not available. I don't know the reason why but I would assume they never wanted to run the risk of such a tarnished name being put in their vicinity. Who knows? The problem I now had was I needed somewhere to work. Fortunately, after a lot of searching, Johnny Ace came to me and pitched an arena in Hunstville, Alabama - the Von Braun Center to be exact. I made the call and after a few meetings, we came to an agreement to give us exclusive use of the building all day on Thursday's. Did I like the venue? Hell no, it was a piece of shit to be honest but, I had no choice. I needed somewhere and this place would have to do us for now.
So, we had the arena set, we had our network deal with FX ready, talent had sent me back their signed contracts with some who said they would, pulling out at the last minute however, I still had Bill Goldberg plus Booker T, Sting & Scott Steiner signed up. Things were looking up. Now the fun begins. We had under 2 weeks to get plans finalized now that we knew exactly who we had to work with. WCW Nitro returned to TV on Thursday, June 14, 2001 - it was make or break time for us since we have been off air since March.
Eric Bischoff
June 01, 2001
And that's the start, well some of it. This wont be a rush job. Yearly recaps take quite a lot of thought. Again, hope this kind of format isn't putting anyone off.
Re: World Championship Wrestling - We Can Rebuild It
---
In my opinion, mate, that was a really well written prologue. It did not drag and was concise and interesting. I will definitely be reading the rest of this!
---
"You need to understand that your little jabs and your insults, it's all kiddie games. You can't leave a mark on the champ's face. Come Royal Rumble, understand, when you step in the ring, your arms are just too short to box with God."

Once got negged for criticising the song Cameron released.
If There's Such A Thing As Genius — I Am One. And If There Isn't, I Don't Care.
Join Date: Feb 2012
Location: UK
Posts: 27,373
Points: 43,045
Re: World Championship Wrestling - We Can Rebuild It
---
I dont wish to clog the thread up, so ill say this just once.........THIS IS FUCKING AMAZING, DETAILED PIECE OF ART so far, excellent read and vision, keep up the great work
---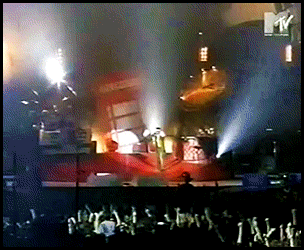 My WWF/WCW Wrestling Adventure Through 1990
You can find my wrestling match reviews HERE:

http://zep81wrestlingreviews.blogspot.co.uk/
Re: World Championship Wrestling - We Can Rebuild It
---
Nice backstory, WCW threads rule. I really hope this is the thread that sticks for you. Please don't lose motivation for this, stick to this.
---
WWE 2004: The Road to WrestleMania 21
Click here to read
Re: World Championship Wrestling - We Can Rebuild It
---


THE RELAUNCH OF NITRO
I
honestly was lost for words, I couldn't believe what I was seeing out there. We were ten minutes away from our first Nitro taping under the new regime, Dave Penzer gave the announcement and the crowd (who mostly looked to be over 30) showed nothing. No emotion. Nitro, once the biggest wrestling show on the planet was about to start in front of their very eyes and they never even batted an eyelid.
Before I get into this rant, I'll tell you a funny story. Before the decision to bring Nitro back was made, Brian wanted us to use a different name for our return. His reasoning was that the name Nitro had so much negativity to it after the many years of being dragged through the mud - his reasoning was bullshit and I tried to fight the corner but they went ahead and gave me a list of a few names to choose from. First we had the horrendously horrible "Ice Break" then we had the abysmal "Fire" and finally, we had the explosively crap "Volcano" - there were more, each one as shit as the other. I put up a big fight but ultimately it wasn't me who saved Nitro, it was FX. They wanted the brand identity to be there for our return to TV, taking Nitro away right away took the brand identity away. They were right.
We had two minutes to go, talent were in the back and they looked a mixture of worried and pissed off. Worried because they thought the show was going to be horrible? Pissed off because they knew the fans weren't interested? Probably both, and they were completely justified. I knew before we had even started that we were in for a struggle in Alabama, dead crowd means that the product comes off horrible on TV.
We went on, our taping had finally started. The venue, to put it in as polite a way as I can was fucking horrible. Our ring was the one we had used under Turner so at least we had that but our stage... Because we couldn't afford to use pyrotechnics we had none, we never even had smoke creators. Every single wrestler came out the same, no fancy lighting, no fancy smoke and no fancy sparkles. The production we had was just terrible.
The night itself too, was bad. The action wasn't bad, don't get me wrong but the fans had no care for most of the matches. We had the WCW World Heavyweight Championship defended by Scott Steiner against Jeff Jarrett, the fans never cared. The match was decent, maybe it was because both were essentially heels? (Steiner did have some kind of cult following, though) Johnny Ace was very high on Steiner, he was sure he could build him into a massive player for WCW, I wasn't totally convinced by him but I was giving Johnny the chance to display his creative skills when it came to Steiner so let him run with it - We had Cruiserweight action between Shane Helms & Billy Kidman, sure they had nothing on what we used to do with this division but they were still good but Alabama never gave a shit.
The only match that got a decent response out of them was our special attraction match between Booker T & Sting. It was non-title but Booker T won the match anyway. I also made the call of splitting Chuck Palumbo & Sean O'Haire, I felt both could do well on their own so had them split, on-air amicably so we had the Tag Team belts vacant, I figured a tournament for them would garner some interest. There was also KroniK defeating the Jung Dragons. I even made an on screen appearance and they gave me nothing - what was wrong with these people?
The show ended, the fans left and I went out to the ring and had a look around. I went from thinking we had a positive future to knowing we were in serious trouble. We needed to get people in the arena interested and if they didn't get there, we were going to drown. The option on moving wasn't plausible, not yet anyway.
The following day, the rating came in. FX were happy with it, I was content but Fusient weren't, they expected a larger number, a much larger number. We scored a 1.5 - nothing amazing but it was still strong. RAW is WAR gained a massive 6.4 whilst Smackdown! scored a 4.3 - Fusient wanted ratings close to that, they wanted to make a war between us again and make it interesting. The WWF however, were the least of my problems right now.
Eric Bischoff
June 15, 2001
03:32PM
--------------------------------------
I originally intended this to be a third person entry before I begin the yearly recaps properly however, I re-read it and never liked it from the perspective of the dirtsheets so rewrote it into Bischoff's perspective instead. This should be the last first person entry however, I may decide to add some of Bischoff's thoughts in places down the line for big events or when something utterly shit happens.
Re: World Championship Wrestling - We Can Rebuild It
---
Another good entry, man. I feel like you are capturing how this would potentially go in reality really well, highlighting that it will be a struggle for WCW in the early going. You're also creating a sense of turmoil for Bischoff which is interesting, as he's caught between a rock, a hard place and everything in between with the FX, Fusient, the WWF, the crowd and so on surely all having bearings on this story. I'm looking forward to reading your recaps, man
Keep it up!
---
"You need to understand that your little jabs and your insults, it's all kiddie games. You can't leave a mark on the champ's face. Come Royal Rumble, understand, when you step in the ring, your arms are just too short to box with God."

Once got negged for criticising the song Cameron released.
Re: World Championship Wrestling - We Can Rebuild It
---
I've never really found myself properly following a WCW thread before, but you are making me a believer here. These have been some very entertaining entries and I hope they continue
Posting Rules

You may not post new threads

You may not post replies

You may not post attachments

You may not edit your posts

---

HTML code is Off

---