Learning to break kayfabe
Join Date: Jan 2013
Posts: 105
Points: 13
WWE Unleashed: The Rising
---


Hello, and welcome to my new WWE '13 Diary. This is a diary that is based off the game WWE '13, which I use to sim the results and occasionaly use to take videos for this diary. The Attitude Era stars are present in WWE '13, and as such, in my diary as well. The layout is streamlined for people who have both little time and lots of time. I do summaries of each show's month, and then post PPV results. Meaning it takes 2 posts to get through a full month. Hopefully you enjoy it, I'd love to hear what you think in the comments!

RAW ROSTER

Big Boss Man - Heel
Brock Lesnar - Heel
Christian - Face
Cody Rhodes - Heel
Daniel Bryan - Face
David Otunga - Heel
DDP - Face
Eddie Guerrero (Currently Inactive) - Face
Edge - Face
Epico - Heel
Gangrel - Face
Goldust - Face
Jack Swagger - Heel
John Cena - Face
Justin Gabriel - Face
Kane - Face
Kofi Kingston - Face
Lord Tensai - Heel
Mr. McMahon - Heel
Paul Wight - Heel
Primo - Heel
Rey Mysterio - Face
Shane McMahon - Heel
Shawn Michaels - Face
Sheamus - Face
Stone Cold - Heel
Ted DiBiase - Heel
Triple H - Tweener
Val Venis - Face



SMACKDOWN ROSTER

Alberto Del Rio - Heel
Billy Gunn - Face
Booker T - Face
Brodus Clay - Face
Chavo Guerrero - Heel
Chris Jericho - Heel
CM Punk - Face
Damien Sandow - Heel
Dolph Ziggler - Heel
Godfather - Face
Grand Master Sexay - Face
Heath Slater - Heel
JBL - Heel
Ken Shamrock - Face
Kurt Angle - Heel
Mark Henry - Heel
The Miz - Heel
R-Truth (Injured) - Face
Randy Orton (Injured) - Heel
Rikishi - Face
Road Dogg - Face
Ryback - Face
RVD - Face
Santino Marella - Face
Scotty 2 Hotty - Face
Sin Cara - Face
The Rock - Heel
Tyson Kidd - Face
Undertaker (Semi-Active) - Heel


CHAMPIONSHIPS

Undisputed WWE Championship - Kane
Intercontinental Championship - Justin Gabriel
World Tag Team Championships - Mark Henry & The Miz
World Heavyweight Championship - Edge
United States Championship - Tensai
World Tag Team Champions - Mark Henry & The Miz
European Championship - Chris Jericho

Raw Mr. Money In The Bank - Sheamus
Smackdown Mr. Money In The Bank - Kane (Cashed in at Money In The Bank)


TAG TEAMS

Booker T & RVD (Booker T & RVD)
Mark Henry & The Miz (Mark Henry & The Miz)
New Age Outlaws (Billy Gunn & Road Dogg)
The Industry (Alberto Del Rio & JBL)


STABLES

The Alliance (Brock Lesnar, Stone Cold, Dolph Ziggler, The Rock, Mr. McMahon)
The Eliminators (CM Punk, John Cena, Edge, Shawn Michaels, Rey Mysterio)



FEUDS/STORYLINES

THE ALLIANCE VS. THE ELIMINATORS

These two stables' feud has been brewing since the Royal Rumble. Originally, Austin and Lesnar turned heel to join McMahon in the Alliance. Edge was then brought in. Once CM Punk got fed up with McMahon and formed the anti-Alliance group known as The Eliminators, Edge got tired of Vince's orders and jumped ship to the Eliminators. The Eliminators then brought in Dolph Ziggler and The Rock as replacements. Now, with things set to boil over, there will be 3 matches at Summerslam, consisting of Eliminators vs. Alliance stars. Whoever wins the most takes over the company.

THE INDUSTRY VS. MARK HENRY & THE MIZ

The Industry came in with a bang, attacking and laying out the current tag team champions, Mark Henry & The Miz. Things continued to worsen for the champions as The Industry would interfere in all of their matches, completely screwing them over. The titles are on the line at No Mercy, who will emerge victorious?

UNDERTAKER VS. KANE

After Kane made his tripumphant return in his attitude persona, he teamed with his brother and the two went after the tag team championships. However, after multiple losses, Undertaker snapped and attacked his brother, resulting in a heel turn and the crowd booing the deadman for the first time in years. He wasn't alone in his feelings, however, with a recent return of Paul Bearer, and the proceeding decision of Bearer to support the Undertaker against Kane. After Kane won the WWE Undisputed Championship at Money In The Bank, suddenly, this feud concerns not only the title, but championship contenders Kurt Angle and Brock Lesnar as well.

RYBACK VS. TRIPLE H

After a fatal four way #1 Contender's match at Unforgiven, where Ryback prevented Triple H from winning, the Game went berserk on Big Hungry, attacking him on Raw. Things only got worse for the two throughout the month, resulting in Ryback getting a victory over Triple H at Money In The Bank. Now, with the feud set to explode, who will emerge the victory in this battle of predators?

CHRIS JERICHO VS. DANIEL BRYAN

After Chris Jericho won the European Championship, his ego reached an all time high as he created open challenges, and took out his opponents systematically. But now, Jericho may have met his match in the young Daniel Bryan. Bryan has a pinfall victory over Jericho, but will he be able to win the championship from Y2J?



Quote:

WWE.COM RECENT NEWS

-The United States Championship will be retired at No Mercy,and a new championship will be introduced and crowned at Summerslam.

-WWE now has a show called Heat on Wednesdays that features your favorite WWE Stars. Think of WWE Main Event meets Sunday Night Heat.

-Randy Orton was injured at Unforgiven and was scheduled to be out for 60 days, meaning his return would be in time for Summerslam. Unfortunately, Orton re-injured his shoulder training, and will be out for a further 30 days, setting his return for somewhere around Hell In A Cell.
Learning to break kayfabe
Join Date: Jan 2013
Posts: 105
Points: 13
Re: WWE Unleashed: The Rising
---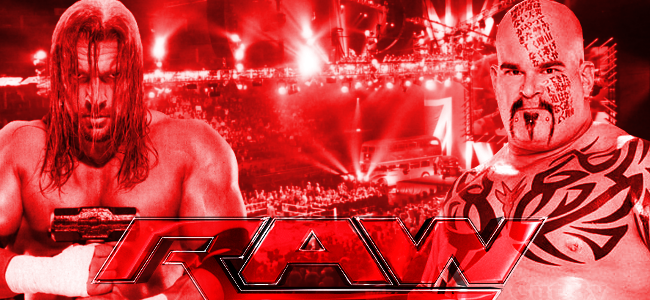 JULY

RAW

Things were harsh in the month of July, and no strangers to this were Ryback and Triple H. The two offered harsh words about each other in interviews, with Ryback vowing to "destroy the game, once and for all..." Triple H would answer back by interfering in a Ryback vs. Tensai match, and hitting Big Hungry with a sledgehammer. These two will stop at nothing to end each other. In a one on one match, the two men fought to a double count out, showing that their animosity for one another can't be settled in a standard match.

And with the Eliminators and Alliance tearing into each other, resulting in attacks from both sides backstage, and in one instance, CM Punk and the Eliminators destroying and blowing up[/QUOTE] Mr. McMahon limo with a bomb. With their final encounter not scheduled until Summerslam, nobody knows what either of these stables will go to to end each other.

In other news, Dolph Ziggler delivered an epic promo in week 3, claiming that he was being underutilized by his own boss and stable mate, Vince McMahon. While he made it clear that he stands with the Alliance, he doesn't trust Vince anymore than Punk. This prompted Vince to come out, and the two exchanged heavy words. While they stand in Alliance, it's not clear how fragile the alliance is at this point.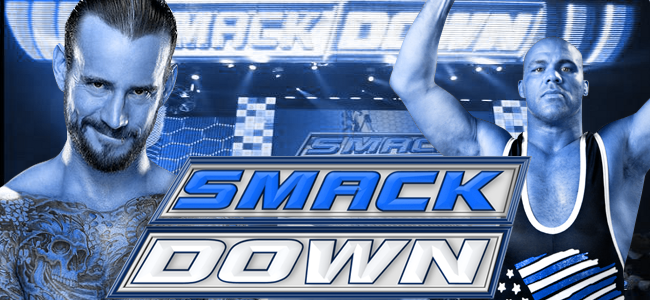 JULY

SMACKDOWN

The Alliance and Eliminators wouldn't limit their animosity and hate for one another to just Raw. The two would constantly play mind games with one another on Smackdown, including Vince McMahon himself interfering in CM Punk's main event match in week 3 and delivering a devastating chair shot to the straight edge superstar. It was indeed a month of victory for the Alliance on Smackdown, coming away with 3/4's of the wins of all of their matches.

Meanwhile, the Undertaker and Kane saw their feuds reach new heights. With the recent resurfacing of the Undertaker's supernatural powers, he didn't hesitate to bring a chunk of the ceiling backstage crashing down on Kane, or, as in the case of week 2, lighting his own brother on fire. However, in week 3, Kurt Angle rushed out and attacked both Undertaker and Kane, laying them out, before announcing that he's cashing in his rematch clause at No Mercy!

Young hotshot Intercontinental Champion Justin Gabriel is also making a large impact of his own. After defeating Alberto Del Rio and RVD at Unforgiven to win the title, he's been on a roll, suffering only one loss to RVD in the whole month. Can anyone stop this young kid from reaching heights he was only dreaming of a few short years ago?

Things continue to grow more and more tense between tag team champions Mark Henry & The Miz, who have held the titles for most of this year, and newly-founded tag team The Industry, compromised of the Mexican Aristocrat Alberto Del Rio, and the self-proclaimed wrestling God JBL. The Industry has resorted to attacking the champions backstage and verbally assaulting them in insult-ridden interviews. This feud has reached its boiling point, and is sure to boil over at No Mercy





JULY

HEAT

It was a month of Jericho, as Chris Jericho not only appeared every week on Heat to remind us that he's the self-proclaimed "best European champion the WWE has ever seen", but also to lay out most of his competition. In particular, Jericho found himself at odds with Daniel Bryan, who managed to score a pinfall on Y2J.

Mr. McMahon also made his debut on Heat, announcing that the new Championship that will debut after No Mercy will be the WWE Championship, and we will now have 3 major championships!

Learning to break kayfabe
Join Date: Jan 2013
Posts: 105
Points: 13
Re: WWE Unleashed: The Rising
---




WWE NO MERCY CARD

WWE Undisputed Championship
Hell In A Cell
Kane (c) vs. Undertaker vs. Kurt Angle

World Heavyweight Championship
Edge (c) vs. The Rock

The Alliance (Stone Cold & Dolph Ziggler) vs. The Eliminators (Shawn Michaels & John Cena)

US Championship
Tensai (c) vs. Sin Cara

Intercontinental Championship
Justin Gabriel (c) vs. Big Boss Man vs. Cody Rhodes

European Championship
Ladder Match
Chris Jericho (c) vs. Daniel Bryan

First Blood Match
Paul Wight vs. Booker T

Steel Cage Match
Ryback vs. Triple H

World Tag Team Championships
The Miz & Mark Henry (c) vs. The Industry (JBL & Alberto Del Rio)

Learning to break kayfabe
Join Date: Jan 2013
Posts: 105
Points: 13
Re: WWE Unleashed: The Rising
---
Feel free to make guesses at who will win at No Mercy, guys! I love diary interaction and feedback!
Learning to break kayfabe
Join Date: Jan 2013
Posts: 105
Points: 13
Re: WWE Unleashed: The Rising
---


WWE NO MERCY

It was an intense night of war last night at No Mercy. So, let's not waste any time. Who won and who lost? Let's find out!

FIRST BLOOD MATCH
PAUL WIGHT VS. BOOKER T

No Mercy kicked off with a rivalry that's pitted the 5 time world champion against the giant. Wight had control in the beginning of the match, but Booker T fought back once he got his hands on a chair. The end came when Booker went to nail Wight with the chair, but Wight kicked the chair into Booker's face, busting him open. 12:31

Things would then transition to Todd Grisham interviewing Y2J, who vowed to end Daniel Bryan's "egotistical arrogance by forcing him to suffer defeat." Strong words, but not unexpected, given how confident Y2J has been over the past month. And rightfully so, he came away with a victory nearly every week on Heat.

A video package detailing the Industry vs. Miz & Mark Henry played, showing us the intense hate between the two teams.

WORLD TAG TEAM CHAMPIONSHIPS
THE MIZ & MARK HENRY (C) VS. THE INDUSTRY (ALBERTO DEL RIO & JBL)

This was a hard fought match on both sides, with everyone giving it their all. The end came when JBL hit the clothesline from hell on The Miz and used the ropes to help him get the pin. 6:41

The Industry then cut a promo about how amazing they are for winning the titles.

STEEL CAGE MATCH
RYBACK VS. TRIPLE H

These two gave each other their all, and ended when Ryback speared Triple H through the cage wall, with both men spilling to the outside, forcing this one to end in a draw. 7:51

Backstage, brothers Undertaker and Kane crossed paths, ending in a tense showdown.

US CHAMPIONSHIP
TENSAI (C) VS. SIN CARA

This match was dominated by Tensai, who ended it quickly with a sitout powerbomb. 3:01

Mr. McMahon then came out and officially retired the United States Championship, marking Tensai as the last WWE United States Champion. Mr. McMahon then told Tensai he was in the running for the newly instated WWE Championship!

EUROPEAN CHAMPIONSHIP
LADDER MATCH
CHRIS JERICHO (C) VS. DANIEL BRYAN

Bryan and Jericho both put in strong performances, this match had tons of high spots, including Bryan dropkicking Jericho off the ladder. In the end, Jericho powerbombed Bryan off the ladder through a table, then retrieved his title to retain. 20:04

Then we got a glimpse of Justin Gabriel's background, as a promo of the young African superstar aired.

Backstage, Josh Matthews asked Justin Gabriel how he felt about his upcoming match. He said he was confident, and looking forward to the action.

INTERCONTINENTAL CHAMPIONSHIP
JUSTIN GABRIEL (C) VS. CODY RHODES VS. BIG BOSS MAN

Boss Man had control for most of this match, taking out both Rhodes and Gabriel. Gabriel then hit a powerful kick on Boss Man, but Rhodes snuck in and threw Gabriel out, covering Boss Man for the pin! 12:05

After the match, Rhodes cut an angst-filled promo about how this has been a long time coming, before raising his title in triumph.

WWE UNDISPUTED CHAMPIONSHIP
HELL IN A CELL
KANE (C) VS. UNDERTAKER VS. KURT ANGLE

This match escalated quickly, with spots including Kane chokeslamming Undertaker off the cell, and Angle hitting the Angle Slam on Kane through the top of the cell, to the ring. In the end, Undertaker caught Angle off the top rope and delivered a thunderous last ride, before getting the pin. New Champion! 14:34

Vince McMahon and CM Punk exchanged unkind words backstage, both vowing to eliminate the other next month at Summerslam.

THE ALLIANCE (STONE COLD & DOLPH ZIGGLER) VS. THE ELIMINATORS (JOHN CENA & SHAWN MICHAELS)

These four gave it their all, and it looked like a victory for the Eliminators, until Brock Lesnar ran out and took out Cena and Michaels single handedly, ending this one in a DQ. 7:41

A video package plays, detailing the Rock versus Edge feud.

WORLD HEAVYWEIGHT CHAMPIONSHIP
EDGE (C) VS. THE ROCK

These two fought to the bitter end. When CM Punk walked out and distracted The Rock, Edge took advantage, spearing The Rock and getting the pinfall. 12:41

After the match, Edge and Punk celebrated as the audience cheered them on.

Learning to break kayfabe
Join Date: Jan 2013
Posts: 105
Points: 13
Re: WWE Unleashed: The Rising
---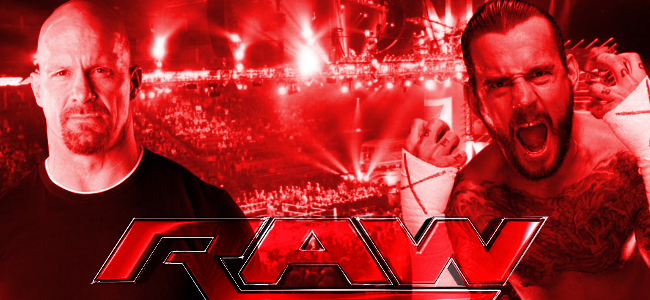 AUGUST

RAW

Things were fast, furious, and hardcore in the month leading up to Summerslam, and none knew this more than Edge. His rivalry with the Rock continued to escalate, with the controversial outcome of their match at the end of No Mercy leaving the Great One with a bitter perspective of the champion. Rock's fellow Alliance member Mr. McMahon took note, immediately scheduling a rematch for Summerslam, where any member of the Alliance or Eliminators is banned from ringside. He didn't stop there, though, scheduling a title defense against the Rock for that very night on Week 1, where the rest of the Alliance interfered and cost Edge his World Heavyweight Championship. Things would continue to deter between the two throughout August, though, resulting in the two interfering in each other's matches and attacking each other backtage. The Rock did manage to defeat CM Punk one on one on the Raw before Summerlsam, however.

Things also got bigger in scope for the Ryback/Triple H feud, which escalated to the title picture in week 1, with both men demanding a #1 contender's match for a title. Mr. McMahon announced in week 3 that, for the resurrected WWE Championship, there will be a Fatal 4 Way match at Summerslam. Participating will be Triple H, Ryback, Christian, and a mystery opponent. That certainly didn't stop Ryback or Triple H from assaulting each other, and at one point, Ryback Shellshock'd Stephanie McMahon, leaving Triple H thirsty for blood at Summerslam.

And speaking of mystery wrestlers, cryptic promos began airing, featuring a brown mask, a baseball bat, and car wrecks. What could they mean? Are they tied to the mystery opponent in the WWE title match at Summerslam?

But, perhaps most of all, August was a month that the rivalry of the Eliminators and Alliance met its peak, particularly in week 3, after CM Punk had just defeated Stone Cold in an extreme rules match, the Alliance all came out, and obliterated Punk, leaving him a bloody mess. A barrage of security guards at ringside prevented the rest of the Eliminators from helping Punk. Punk was beaten with pipes, put through a table and a ladder, and then had the ring collapsed on top of him. Hate also brewed between Stone Cold and Shawn Michaels, who will be headlining Summerslam with their match. While their exchanges remained mostly verbal, Michaels delivered a heartfelt speech in week 4 about how he had considered Austin a friend, and at Summerslam, he's going to kill the Stone Cold that we've seen the last few months, so that he might rest in peace as the Austin we remembered. Stone Cold answered by running Shawn over with his truck backstage. This 7-month rivalry ends at Summerslam, but who will come out on top?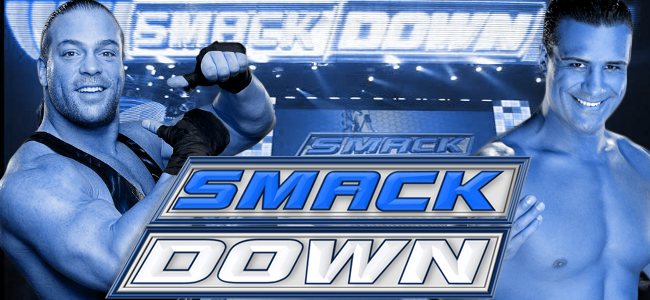 AUGUST

SMACKDOWN

With the Deadman as our new WWE Undisputed Champion, things on Summerslam came under the Undertaker's rule, with Paul Bearer at his side. Since his heel turn, Undertaker's resorted to dirty, dire tactics, such as obliterating his opponents after the match, or using his supernatural powers to gain an unfair advantage, seen in week 2 when he took on Justin Gabriel, and shut off the lights with his power, before hitting a devistating low blow and Last Ride. Undertaker would continue attacking his brother Kane, but Kane put up a good fight, getting the advantage over his older brother on several occasions, and even managing to set him on fire. Mr. McMahon would stop them from brawling after their one on one match in week 3, and inform them that Undertaker will be defending his title against not only Kane at Summerslam, but Brock Lesnar and Kurt Angle as well! This prompted Lesnar, Angle, Undertaker, and Kane to start attacking one another, with Kurt Angle laying out all 3 other men at the end of week 4 and standing high.

Things have also been heating up with the Industry and the Miz and Mark Henry, who announced that they were cashing in their rematch clause at Summerslam in week 1. On a special episode of Miz TV, Miz had JBL out, and after asking a series of insulting questions, assaulted the wrestling god with his microphone. Alberto Del Rio retorted by running down Mark Henry with one of his Ferrari's. Things are set for a tag team match at Summerslam, who will come out on top with the titles?

Cody Rhodes also made an impact as our new Intercontinental Champion, sneaking out and attacking John Cena after his match in week 1, before cutting a promo about how he is the "best damn superstar this industry has ever seen." Rhodes would take on a more serious persona throughout the month, and vignettes began airing, dubbed "The Rhode To Success" that highlighted Cody's achievements, both in and out of the ring. These featured acts such as defeating Justin Gabriel for the Intercontinetal Championship, and having straight A's in college. These got a lot of heat from the crowd, and the WWE Universe hasn't been silent about their disdain for Mr. Rhodes (as he demands the WWE Universe call him).




AUGUST

HEAT

Chris Jericho would continue boasting about how he's our savior, and better than all of us, citing his recent victory over Daniel Bryan at No Mercy as the proof. Bryan, however, refused to be forced to listen to Jericho's bile, and challenged Jericho to a one on one TLC match at Summerslam, once and for all, for the title. Jericho gladly accepted, then delivered a devistating Codebreaker to Bryan, laying him out. He would get his next week, in week 3, where Bryan interfered in Jericho's match with John Cena and delivered a powerful kick to the head.

The cryptic promos on Raw also made their way to heat, causing confusion amongst the WWE Universe.

In Week 4, Jericho revived the highlight reel, citing it as "WWE's one and only talk show, Miz TV need not apply." Causing the Miz to emerge, and a singles match between the two later in the night.

Learning to break kayfabe
Join Date: Jan 2013
Posts: 105
Points: 13
Re: WWE Unleashed: The Rising
---
WWE.COM

INTERVIEW WITH CM PUNK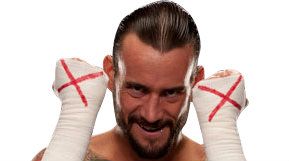 WWE: Welcome, Punk!

PUNK: Hey!

WWE: So, how have you been?

PUNK: Feeling good after a good night's sleep last night. Ready to kick some ass tonight.

WWE: Word has it that you and the rest of the Eliminators are going into Summerslam strong, with all of your men ready.

PUNK: Definitely, we are going to obliterate the Alliance once and for all, Vince McMahon will be done for good after I destroy him.

WWE: Do you have a Plan B if the Eliminators lose their matches?

PUNK: We won't lose.

WWE: But-

PUNK: We won't.

WWE: Well, strong words from the Eliminators leader, heading into Summerslam. Thank you!

PUNK: Thank you, see you after Summerslam!

Learning to break kayfabe
Join Date: Jan 2013
Posts: 105
Points: 13
Re: WWE Unleashed: The Rising
---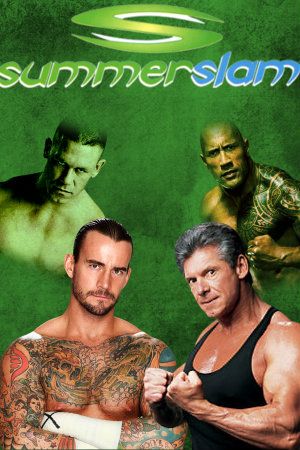 Spoiler for Main Theme Sng:





Spoiler for Secondary Theme Song:



SUMMERSLAM CARD

Shawn Michaels vs. Stone Cold

World Heavyweight Championship
The Rock (C) vs. Edge

European Championship
Tables Match
Chris Jericho (C) vs. Daniel Bryan

The Alliance (Rey Mysterio & John Cena) vs. The Alliance (Dolph Ziggler & Stone Cold)

WWE Championship
Battle Royale
???? vs. Christian vs. Triple H vs. Ryback

Undisputed Championship
Elimination Match
Undertaker (C) vs. Kane vs. Kurt Angle vs. Brock Lesnar

CM Punk vs. Vince McMahon

Intercontinental Championship
TLC Match
Cody Rhodes (C) vs. Justin Gabriel

World Tag Team Championships
JBL & Alberto Del Rio (C) vs. The Miz & Mark Henry


Learning to break kayfabe
Join Date: Jan 2013
Posts: 105
Points: 13
Re: WWE Unleashed: The Rising
---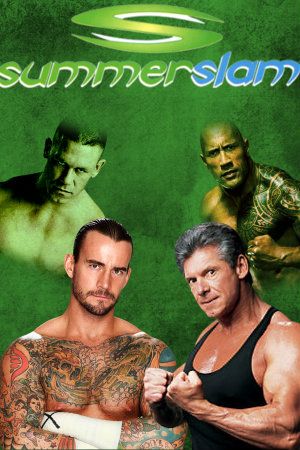 WWE SUMMERSLAM

Summerslam was full of twists, turns, and unexpected events. So, let's jump right into the recap!

One of the stipulations for Summerslam was that 3 matches featuring Alliance and Eliminators competitors would be scored, and whoever came out on top with 2 of the wins would take over the company, and the other team would be annihilated.

Summerslam opened with the theme songs ringing into the arena, before we heard CM Punk's music. The fans rose to their feet as Summerslam opened with a bout that was 7 months in the making!

ELIMINATORS VS. ALLIANCE OFFICIAL MATCH #1
CM PUNK VS. VINCE MCMAHON

McMahon put up a bit of a fight in the beginning, but Punk gave it his all, leaving McMahon a bloody mess, and after 2 GTS's, Punk would score the pinfall. 6:41

A promo then aired, focusing on the impact that The Industry has made so far.

WORLD TAG TEAM CHAMPIONSHIPS
THE INDUSTRY (JBL & ALBERTO DEL RIO) VS. THE MIZ & MARK HENRY

This was a very back and forth match, with both teams showing how well they work together. In the end, JBL hit a low blow on Mark Henry while the ref was distracted, and got the 3 count. 12:41

After the match, Miz & Mark Henry grab mics and say that their rivalry with the Industry ends next month at Breakdown, and they want this resolved in a steel cage match!

A promo for the Ryback vs. Triple H feud airs, getting the crowd pumped.

WWE CHAMPIONSHIP
BATTLE ROYALE
TRIPLE H VS. RYBACK VS. CHRISTIAN VS. ????



The unknown star is revealed to be Mankind!

This was a very intense battle, but it came down to Ryback and Triple H, with plenty of close eliminations. In the end, Triple H managed to flip Big Hungry over the top rope and score the victory! Triple H is our new WWE Champion! 16:41

After the match, Triple H celebrates and works the crowd.

Backstage, Chris Jericho runs into Cody Rhodes, and the two argue about who is the "true" champion.

INTERCONTINENTAL CHAMPIONSHIP
TLC MATCH
JUSTIN GABRIEL VS. CODY RHODES (C)

This was a very back and forth match, with tons of high spots, such as Gabriel hitting a powerbomb off the top of the ladder. Rhodes looked to have it won, until Jericho ran out and tipped the ladder over. Gabriel would climb the ladder and secure the title, new Intercontinental Champion! 7:51

Josh Matthews interviews John Cena, who says he, along with the rest of the Eliminators, have never been more focused. Then suddenly, Dolph Ziggler and The Rock assault him, sending his head crashing into the nearby screen.

A video airs, showcasing the four-way feud over the Undisputed Championship.

WWE UNDISPUTED CHAMPIONSHIP
FATAL 4-WAY ELIMINATION MATCH
UNDERTAKER (C) VS. KURT ANGLE VS. BROCK LESNAR VS. KANE



A hard fought match, coming down to Undertaker and Brock Lesnar. The two fought to a huge finish, where Lesnar countered a Hell's Gate into an F5, managing to score the pinfall and become the new WWE Undisputed Champion! 11:23

After the match, Undertaker and Paul Bearer attack Lesnar, laying him out with a Last Ride. Undertaker then grabbed a mic and promises to get his title back within a month.

An elongated hype video plays, detailing the Eliminators vs. Alliance feud.

ELIMINATORS VS. ALLIANCE OFFICIAL MATCH #2
ELIMINATORS (JOHN CENA & SHAWN MICHAELS) VS. THE ALLIANCE (THE ROCK & DOLPH ZIGGLER)

Cena was far from 100% due to the attack from the Alliance earlier, and while he and Michaels gave it their all, it just wasn't enough to beat the Alliance, who won after a devistating Zig Zag. 9:54

Backstage, Punk picks up the TV he was watching and throws it into the ground, cursing. Eddie Guerrero makes a special appearance and tells Punk not to give up.

EUROPEAN CHAMPIONSHIP
TABLES MATCH
CHRIS JERICHO (C) VS. DANIEL BRYAN

This was a very back and forth contest, with Bryan managing to put Jericho through a table, but the ref was knocked out. Jericho then managed to powerbomb Bryan through a table, winning the match. 12:35

After the match, Cody Rhodes rushed out with a chair, and assaulted Jericho, leaving him a bloody mess. Bryan then took out Rhodes, standing high as the audience cheered him on.

Backstage, Josh Matthews interviewed The Rock, who vowed to layeth the Smackdown on Edge and leave him a broken mess.

WORLD HEAVYWEIGHT CHAMPIONSHIP
THE ROCK (C) VS. EDGE



These two put each other through hell, but the end came after Edge suplexed The Rock to the outside, ending in a double count out and causing the Rock to retain. 17:53

Cole and Lawler hype the next match, the final bout between the Eliminators and the Alliance.

ELIMINATORS VS. ALLIANCE OFFICIAL MATCH #3
STONE COLD VS. SHAWN MICHAELS



These two have a long history, and it showed here. Both men gave it their all, and after two finishers each, Austin went for a third stunner, but Michaels reversed into a stunner of his own! 1-2-3! The Eliminators win! 13:21

After the match, CM Punk, Eddie Guerrero, Rey Mysterio, John Cena, and Shawn Michaels stand tall. CM Punk now owns the WWE!
Learning to break kayfabe
Join Date: Jan 2013
Posts: 105
Points: 13
Re: WWE Unleashed: The Rising
---
WWE.com

-WWE is proud to present Breakdown: Night Of Champions on week 4 of September.
Posting Rules

You may not post new threads

You may not post replies

You may not post attachments

You may not edit your posts

---

HTML code is Off

---