Asking JAMES ELLSWORTH for Wrestling Advice
Join Date: Jun 2009
Location: Texas
Posts: 352
Points: 0
WWE: Thrive in '05
---
A new era is upon World Wrestling Entertainment. Two superstars have single handily turned both Raw and SmackDown! around. Batista has defeated Triple H at WrestleMania 21 to win the World Heavyweight Championship, ending what felt like a 2 year tyranny of Raw. John Cena has ended John Bradshaw Layfields 10 month reign of his own tyranny on SmackDown!, giving hope for the little guys. With WrestleMania 21 over and the Road to WrestleMania 22 just beginning, SuperStars will battle to be on top like they never have before. This is 2005 and this is the year the little men will push themselves further, this is a new era where SuperStars will Thrive.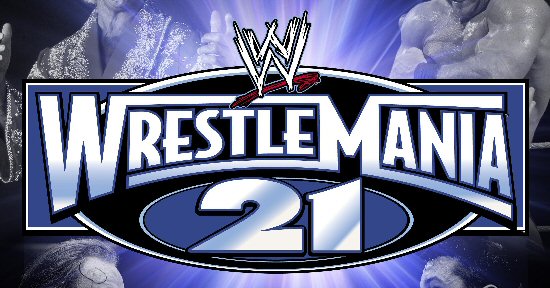 WrestleMania 21 Results
(April 3, 2005-With my own little spin)
a.Booker T won a 30 man interpromotional battle royal
1. Rey Mysterio defeated Eddie Guerrero

Eddie Guerrero grabbed the mic afterwards and thanked Mysterio for giving him the best match of his life and announced his retirement to a standing ovation from the Staple Center, handing his Tag team championship to Mysterio and embracing him with a hug before leaving the ring.
2. Edge defeated Chris Jericho, Christian, Kane, Shelton Benjamin and Jeff Hardy

Edge wins the inaugural Money in the Bank ladder match for a guaranteed match against the World Heavyweight Champion or WWE Champion within a year.

3. The Undertaker defeated Randy Orton (w/ Bob Orton)

In a segment afterwards Muhammad Hassan attacks Eugene in the ring while thanking the fans. Soon after the assault Hulk Hogan runs down to the aid of Eugene and tosses Hassan out of the ring.
4. Trish Stratus defeated Christy Hemme (w/ Lita)
Retains the WWE Women's Championship.
5. Kurt Angle defeated Shawn Michaels

Vince McMahon comes out and thanks the fans for coming and showing their support and tells them there is still much more excitement to come tonight. He then mentions to be sure to tune into Raw tomorrow night for some MAJOR news regarding Raw & SmackDown!
6. Akebono defeated The Big Show
Sumo Match

7. John Cena defeated John Bradshaw Layfield
Wins the WWE Championship
8. Batista defeated Triple H
Wins the World Heavyweight Championship
RAW
GM:Eric Bishoff
Batista(World Heavyweight Champion)
HHH
Shawn Michaels
Edge
Chris Jericho
Randy Orton
Kane
Jeff Hardy
Shelton Benjamin(Intercontinental Champion)
Christian
Ric Flair
Jeff Hardy
Muhammed Hussan
Davairi
Tyson Tomko
Eugene Dismore
Stevie Richards
Rhyno
Gene Snitsky
William Regal/Tajiri (World Tag Team Champions)
Robert Conway/Sylvain Grenier
The Hurricane/Rosey
Viscera/Val Venis
Maven/Simon Dean
Smackdown
GM: Teddy Long
John Cena (WWE Champion)
John Bradshaw Layfield
Kurt Angle
The Undertaker
The Big Show
Rob Van Dam
Chavo Guerrero
Rey Mysterio (WWE Tag Team Champion)
Booker T
Carlito Caribbean Cool
Joey Mercury
Johnny Nitro
John Heidenreich
Orlando Jordan (United States Champion)
Paul London (Cruiserweight Champion)
Billy Kidman
Jamie Noble
Spike Dudley
Nunzio
Jesus
Matt Morgan
Funaki
Doug/Danny Basham
Mark Jindrak/Luther Reigns
Kenzo Suzuki/Rene Dupree
Scotty 2 Hotty
Hardcore Holly/Charlie Haas
(For sentimental reasons I will not be using Eddie Guerrero(SD!) or Chris Benoit(Raw), rather I brought in 2 outside guys on their respective brands.)
(Divas will come and go, so no need to put them down.)
2005 Pay Per View schedule is as follows
Raw in RED; SmackDown! in BLUE
Backlash(May 1, 2005)
Bad Blood(June 5, 2005)
King of the Ring(July 10, 2005)
SummerSlam(August 14, 2005)
No Mercy(September 11, 2005)
Night of Champions(October 9, 2005)
Survivor Series(November 20, 2005)
Armageddon(December 18, 2005)
Royal Rumble (January 22, 2006)
No Way Out (February 19, 2006)
WrestleMania 22 (April 2, 2006)
I apologize if it seems a bit disorganized, but I had to write this up off my gmail. I selected this timeline because 2005 was kind of a dull year for WWE(other than the Raw vs Smackdown feud and the Michaels/Angle feud) and I want to change that. It will be less clustered with ppvs once Vince announces his "change" on Raw, he'll just be changing a thing here or there to make it more entertaining. My first Raw will be up either in a few days or as short as tonight, depending on how much time I can dedicate to writing with my other errands I have to make today. ANYWAYS! Let's get this going, I hope you all enjoy and I will be checking out other BTB's to learn and review.

I also apologize for no cool pictures or match ups, I'm unaware of how to do that. I can't wait for you guys to read with me! SEE ya!
Monday Night Raw: Coming Soon
---
Last edited by lil_dro; 02-10-2013 at

03:03 PM

.
Asking JAMES ELLSWORTH for Wrestling Advice
Join Date: Jun 2009
Location: Texas
Posts: 352
Points: 0
Re: WWE: Thrive in '05
---
RAW Preview April 4, 2005
Batista's World Heavyweight championship celebration and Triple H's thoughts on losing the match.
Shelton Benjamin will defend his Intercontinental Championship against Rhyno in a singles match.
Vince McMahon's semi-major announcement, speculations indicate it could be about brand exclusivity or the WWE draft. However, that's not all that has been speculated.
After Orton's loss to The Undertaker at WrestleMania, what's next for the youngest ex World Heavyweight Champion? WWE has him set for an interview
Shawn Michaels was also unsuccessful at WrestleMania, what does he have to say?
And Edge is the winner of the Money in the Bank ladder match, will he cash his chance for a Championship shot now or wait till a better opportunity?
Tag team action and a lot more! Be sure to tune in to Monday Night Raw!
Asking JAMES ELLSWORTH for Wrestling Advice
Join Date: Apr 2011
Location: Glasgow, Scotland
Posts: 466
Points: 0
Re: WWE: Thrive in '05
---
I thought 2005 was a decent year in the WWE but i agree it wasn't great and with the talent on these rosters, i am looking forward to seeing how your BTB plays out.
Asking JAMES ELLSWORTH for Wrestling Advice
Join Date: Jun 2009
Location: Texas
Posts: 352
Points: 0
Re: WWE: Thrive in '05
---
I've got to play with the cards I'm dealt my friend. I will make it as interesting as I can, that's a promise.
Re: WWE: Thrive in '05
---
I have fond memories of this time in the WWE, so good luck! I'll be reading!
Asking JAMES ELLSWORTH for Wrestling Advice
Join Date: Jun 2009
Location: Texas
Posts: 352
Points: 0
Re: WWE: Thrive in '05
---
Please leave feedback, I will soon be reviewing shows for other writers. Please tell me how I can improve and fill me in on what I did well. Thank you!
Monday Night RAW!
The night begins with a video package recapping and highlighting the matches and entire showcase that was WrestleMania 21. Beginning with the Money in the Bank ladder match and it's many breath taking moments, including Benjamin's T-Bone suplex on the eventual winner Edge, eventually leading to Edge snagging the briefcase earning a shot at either World Championship within the next 364 days at anytime he deems appropriate. The package then shows Randy Orton's brutal loss to The Undertaker in the "Legend vs. Legend Killer" match, a mere 24 hours before as the Phenom continued to extend his WrestleMania winning streak to 13. Next are highlights of Kurt Angle and Shawn Michaels 5 star match that many fans already consider Match-Of-The-Year barely into April. In between matches, highlights of Muhammad Hassan attacking Eugene before Hulk Hogan came to the rescue to eventually steal the spotlight. The final highlight is of the 2005 Royal Rumble winner Batista taking his WrestleMania 21 Main Event to a whole different level by dropping a Batista Bomb on Triple H and ending the night holding up the World Heavyweight Championship as the video ends and the thousands of fans at Staples Center in Los Angeles, California are shown as we welcome in Monday Night Raw!
---"No Chance"---
Starts up over the loud speakers as Vince McMahon walks from the backstage area, microphone in hand and strut in his step and a crowd that seems to be mostly behind him. He makes his way to the ring as he is welcomed by the Los Angeles crowd.
Vince:
Los Angeles, California!

Crowd gives him good vibes and some loud cheers from all throughout the arena.
Vince:
Let me begin by thanking you all for making WrestleMania 21 as exciting as it could have been, you could not have been a better host!

Now the crowd is getting into it
Vince:
The success of last night's WrestleMania was beyond anyone's expectations and I am extremely pleased with what I saw from every superstar that works for me and especially under General Manager Eric Bishoff. And a big congratulations to your NEW World Heavyweight Champion Dave Batista....

Everyone cheers for Batista
Vince:
Money in the Bank winner... Edge..
Mixed reaction, mostly positive, just no big pop.
Vince:
The lovely... Trish Stratus

Meh, not much of anything except from the horn dogs like Jerry Lawler
Vince:
And well.. That's about it, Randy Orton didn't really handle himself. And Shawn Michaels couldn't deliver a win. So this brings me to what I want I'm trying to get at. Raw seems to be a much inferior brand to SmackDown!

Boooooooosssss as MrMcmahon gets snarky
Vince:
Now, now. Calm yourselves, it's not much of a comparison when you try to pit guys against the likes of Kurt Angle and The Undertaker.

Taker gets some loud cheers followed by "Taker " chants.
Vince:
I am not certain Eric Bishoff has what it takes to run Monday Night Raw. His performers gave us a wonderful show, however they went 0-2 last night.
So I am going to help the General Manager of Raw out as WELL as SmackDown! I am declaring that tonight will begin a tournament for a coveted prize in this organization!

Crowd shows some love
Vince:
There are two.. TWO tag team championships in this company, now I understand that there are two brands. I'm the guy who made them what they are today. However the tag team division is thinning in this company and by April first, at the pay per view, Backlash, there will be one.. ONE tag team championship. Starting tonight on Monday Night Raw will begin a 14 team tournament between both brands with the a culmination of the tournament on April first at BACKLASH!

Staples Center gives some pop
Vince:
14 sounds like a strange number for a tournament though, does it not? There will be 7 teams from Smackdown! and 7 teams from Raw competing for the Unified WWE Tag Team Championships. 6 Teams from Raw will compete against each other tonight, with the winners moving onto the next round next week. William Regal and Tajiri will have a bye this week but will put their titles on the line next week and the week after leading to Backlash!!!

The crowd likes what they hear
Vince:
Also, the winner of said tournament will be allowed to compete on either brand and THAT'S NOT ALL, Backlash will be a joint Pay-Per-View of Raw and Smackdo.......

---Line in the Sand---

theme comes on over the loudspeakers and the crowd does not like it at all. Boos everywhere around the stadium as Ric Flair and a World Heavyweight Champion-less Triple H come out the backstage area walking down the ramp before entering the ring with Mr McMahon.
Triple H:
Is this a joke

still with a chorus of boos
Vince:
I'm sorry Cham... I mean Hunter, what exactly do you think I would be joking about?
Triple H:
You come out here a night after the WORST night of everyone's life, just to talk about a Tag Team tournament? What the hell Vince. This show needs to start off with the travesty that was WrestleMania last night. Not only did Dave STEAL my World Heavyweight Championship, he did it on the biggest stage of them all.

Booooos
Vince:
This is not my problem, I'm sure you have a rematch clause, go tell someone else.
Triple H:
I'm not telling you, I'm not telling Bishoff, I'm telling DAVE BATISTA. I am invoking my rematch clause for the World Heavyweight Championship and I'm doing it tonight!

The crowd goes crazy after finding out they will be witnessing an almost immediate WrestleMania rematch
Vince:
Tonight huh? Well how the hell does that sound Staples Center!?!?

LOUD CHEERS
Triple H:
(looks into camera)
Dave! I'm getting my World Heavyweight Championship back, tonight!
The crowd boos Hunter but applaud the thought of seeing a World Heavyweight Championship match as Triple H leaves the ring with Flair
Vince:
Oh and by the way Ric Flair, you've got a match tonight as well. You'll be a participant in the Tag Team Tournament.
-------
Ross:
Did you hear that King!?!? We are going to be honored with a World Heavyweight Championship match tonight!
Lawler:
Is that fair? Triple H hasn't even had time to sleep!
Ross:
Stay tuned ladies and gentlemen, we are just getting started on Monday Night Raw!
_______________________________________________
Commercial
_______________________________________________
Ross:
Welcome back ladies and gentlemen, we are here, live in Los Angeles, California at the Staples Center!
Lawler:
If you are just tuning in, well Vince delivered some big news. A Tag team tournament will be held over the next 5 weeks to determine the Tag Team Champions of the WWE.
Ross:
Yes, a 14 team tournament, consisting of both Raw and SmackDown superstars to unify the Tag Team championships, due to declining tag divisions.
Lawler:
But that wasn't even the biggest news, Triple H, the man who was blantently robbed last night of his World Heavyweight Championship at WrestleMania will have his rematch tonight against Batista! Only on Monday Night Raw!
Ross:
Oh yeah, hold on to your seats ladies and gentlemen you are in for a hell of a night! Lets begin with Tag Team Tournament action!
---Final Force---

La Resistance finds their way out to the ramp getting nowhere with the crowd.
---Eye of the Hurricane---

The SuperHero's entrance music plays over the PA and the Staples Center arena gives them a worthwhile cheer considered Super Stacy comes along for the ride
Tag Team Tournament Round 1 Match 1
La Resistance (Robert Conway & Sylvian Grenier) vs SuperHeros (The Hurricane & Rosey w/ Super Stacy)

Conway starts the Tag team tournament off against Hurricane 1 on 1. After circling the ring and locking into a grapple, Conway tosses the superhero against the turnbuckle and delivers a knife edge chop to the chest all while drawing plenty of "USA" chants from the audience. The Frenchman toys with Hurricane for a good minute before tagging in a fresh Grenier, who comes in and starts stomping on the already exhausted cruiserweight. Grenier stops for a moment to rub the crowd the wrong way by taunting Rosey who can't do anything. Sylvian goes back to work and throws The Hurricane into the French corner where La Resistance begin double teaming him which doesn't go over well with the ref who starts counting. Grenier begins to start distracting the referee so Conway can continue to put the pain on his opponent, but while he distracts the referee, Super Stacy runs behind Robert Conway and pulls his feet out from under him, pelting his head against the canvas and falling down outside the ring. Grenier doesn't realize this until it's too late as he turns towards the Hurricane and gets pounced in the face by a dropkick. The Hurricane falls to the ground and begins to crawl towards his corner for a tag, drawing the fans to cheer for him as they look forward to Rosey smashing both members of La Resistance.

As Hurricane crawls slowly towards his own corner, Grenier gets to his feet and hustles towards him before grabbing his leg, unfortunately Rosey has been tagged in the match as Hurricane is released and rolls out of the ring to be tended to by Stacy. Rosey comes in the ring with a purpose, delivering an almost immediate clothesline to one half of La Resistance as Conway begins to roll onto the canvas. As soon as Robert makes it to his feet, Rosey meets him with an over the top rope clothesline, once again knocking him out of the ring. Rosey turns towards the legal man in the contest, Sylvain, whom is leaning against the turnbuckle and sprints towards him only for Grenier to move out of the way leaving Rosey to run straight into the corner and with nowhere to go but backwards, the sneaky Frenchman goes under Rosey's groin and rolls him up. 1......2........3

--Final Force--
plays on the loudspeakers as Grenier rolls out of the ring and meets his parter Robert Conway who embraces him in a hug and raises his arm

Winner: La Resistance(Robert Conway & Sylvain Grenier) (@ 5:58)
Ross:
Well that's not the way Rosey planned it.
Lawler:
I don't think either of teams thought it would end like that, but look at Stacy aiding Hurricane
Ross:
Anyways, La Resistance moves onto the second round of the Tag Team Tournament.
Lawler:
Maybe we should go help Stacy, I mean look at her, she sure is Super.
Ross:
Yeah Jerry you ought to go help her out, while you do that, we have last nights Money in the bank winner Edge, being interviewed right now!
Lawler:
You think Edge would look like Super Stacy from behind?
Ross:
What!?
---------------------------

Edge is seen standing in front of the interview space alongside Todd Grisham holding a black briefcase he had won the night before.
Todd:
Edge, let me be the first to congratulate you on your grueling victory last night in the Money in the Bank ladder match against 5 of WWE's top superstars.
Edge:
Thank you Todd, you know, it is about time somebody recognizes my accomplishments. It's a shame it has to be the likes of you, however, now everyone in the world got to witness what I can really do given the opportunity. I can't begin to tell you how many times I've been screwed out of a real title shot. First at Taboo Tuesday when WWE fans chose Shawn Michaels over ME, because they didn't want to see a real match. Then again at New Years Revolution when Shawn Michaels screwed me out of the Championship in the Elimination Chamber by kicking me in the face. The man who couldn't even beat Kurt Angle on the grandest stage of them all. But now. . . . now Todd Grisham, you and the entire world will get to see me win the World Heavyweight Championship.
Todd:
Any idea when you will be cashing in your briefcase for your title shot?
Edge:
That's for me to know and you not to worry about. I haven't even signed the contract yet.
Todd:
Well the burning question for fans is, where do yo...

Todd is interrupted by Shawn Michaels standing behind Edge as fans throw him a massive ovation.
Michaels:
Couldn't even beat Kurt Angle? Couldn't even beat Kurt Angle?
Edge:
Todd, did I studder?
Todd:
Well no, but uhh...
Michaels:
Listen here Edge(emphasis on the edge), you won a ladder match for a SHOT at the World Championship. Nothing is guaranteed in this business and I don't see any World Championship reigns from you, all I see is "a wanna be who ain't gonna be."
Edge:
Do you recall what happened at the Royal Rumble just a few months back? As a matter of fact, Shawn, when is the last time you won a match?
Michaels:
How about this, wannabe, how about you and me go toe to toe, Tonight!!?

Fans go nuts for the thought
Edge:
I don't need to prove anything to you Michaels. I have my own agenda and it's World Heavyweight Champion.

Fans become disappointed and boo Edge as he walks away. Michaels stares him down the entire way.
--------
Lawler:
He does look like Stacy from behind!! Hahaha!
Ross:
Oh good lord King.
__________________
Commercial
__________________
Lawler:
Welcome back ladies and gentlemen, you are watching Monday Night Raw, live from the Staples Center in Los Angeles, California. We are barely 24 hours removed from WrestleMania 21 and we have a lot of goodies left for you tonight.
Ross:
Yes, we do King. Including this next match for the Intercontinental Championship!
Lawler:
Boy are you in for a hell of a night!
---Ain't No Stoppin' Me---

Begins on the titantron as the WWE Intercontinental Champion Shelton Benjamin comes out to some positive crowd reaction walking down the ramp wearing his Championship belt firmly around his waist.
---Man Beast---

plays as Rhyno comes out looking determined as always. Not much of a crowd reaction, but Rhyno's fierceness bring the crowd to a higher level.
Intercontinental Championship Match
Shelton Benjamin vs Rhyno

The match begins with a lockup in the center of the ring before Rhyno uses his brute strength to back Benjamin into the corner; beginning to pummel him with rights and immediately getting the crowd into it. Shelton uses his athleticism to escape from the corner but is chased by the Man Beast. The two superstars grapple all over the ring before the Intercontinental Champion lays a suplex on Rhyno, but the challenger is quick to get up as they tangle up in the center of the ring. Rhyno once again uses his strength and throws Shelton running to the ropes, on his way back the challenger prepares for a spinning spinebuster however he is met by Benjamin with a cross body and both men fall to the mat. The Champ tries for a quick pinfall 1.....2.. but Rhyno easily kicks out and both men return to their feet.

The two square off once again in the middle of the ring to continue revving the crowd up. Benjamin finally gets the better of Rhyno and tosses him into the corner followed by a solid running knee the head. Rhyno begins to stumble but Benjamin won't allow it as he wraps his arms around him and belly to belly suplexes the challenger. Benjamin then jumps atop the top turnbuckle and as Rhyno comes to, he attempts a spinning heel kick which is beautifully executed by the fearless Champion, knocking Rhyno down and forcing him to roll out of the ring to catch his breathe forcing Shelton to spring off the opposite rope and jump over the top rope for a flying clothesline but Rhyno scurried out of the way!! The Champion missed his target and crashed into the barricade!!!

____________________

Commercial
____________________


As we come back from commercial Rhyno is man handling the Intercontinental Champion and things are looking up for the War Machine. Rhyno has Benjamin in the middle of the ring doing as he pleases, Lawler is praising the veteran Rhyno for taking advantage of the champions high risk moves and how great Rhyno will look wearing the Intercontinental Championship. Meanwhile in the ring, the War Machine is taking Benjamin apart with chops to his chest and a powerful spinning spine buster off the ropes. Rhyno goes for the pin 1....2........ kick out by the Champion. Rhyno isn't pleased with this and Jim Ross is absolutely shocked along with the rest of the Staples Center. Rhyno taunts Benjamin to get up preparing for the Gore to finish off the match. Benjamin is slow to get up and stumbles along the way but as he turns around to a charging Rhyno he dodges the Man Beasts finishing maneuver by inches leaving Rhyno charging into the the ropes, however he is able to stop himself just short of flying out into no mans land. The challenger quickly turns around only to be met by a low blow from the Intercontinental Champion!!! The referee looks at Shelton Benjamin in complete shock before calling the match.


Winner Rhyno by disqualification (@ 12:44)

Benjamin is slow to get up but does before Rhyno and relinquishes a fury of stomps onto the Man Beast knocking him out of the ring. Shelton grabs his Championship and walks out of the arena to a chorus of boos looking like he has taken a possible heel turn.
Ross:
That's a damn shame on Shelton Benjamin!
Lawler:
He is still the Champion though.
Ross:
He cheated, he intentionally got disqualified
Lawler:
A win is a win Jim and that was a pretty win for the Intercontinental Champion!
Ross:
King, whatever. Lets take you backstage ladies and gentlemen where Triple H is preparing for his World Heavyweight Championship rematch
------------------
Backstage

Triple H is preparing mentally for his match alongside Nature Boy, Ric Flair in the locker rooms.
Flair:
Don't worry Hunter, you got this. Batista is just an overgrown chimpanzee, I just can't wait to see his head between your legs right before you drop him.
Triple H:
It's only a matter of time before I get what's mine and Dave gets what is his.

slapping his fists against his hands while talking.
Flair:
But H, are you sure you want to do this match tonight? I mean you both knocked the hell out of each other last night and I know he is hurting worse than you, but he could get lucky...
Triple H:
Luck has nothing to do with it Ric. That title is mine and I'm going to get it back.

Triple H slowly finishes his sentence as he looks up at someone walking by him.
Flair:
Well what the hell do we have here Hunter?

The camera moves to the mystery person and it turns out to be John Bradshaw Layfield with Orlando Jordan and the Basham Brothers digging in a locker
Triple H stands up to get confrontational with Flair right beside him
Triple H:
What the hell are you doing on my show? What the hell are you doing on wrestling?
JBL:
By the looks of it, you aren't sittin' too pretty yourself.
Danny:
Boss left his lucky whiteys here...
JBL:
Shut up twin
Flair:
You're whitey... tideys?
Triple H:
You're lucky?
(both men chuckling)
JBL:
These twins don't know anything, I left my hat here last night and I'm just grabbing it. Don't you have your own problems?
Triple H:
Right now, John, you're problems seem a little worse.
JBL:
How's that?
Triple H:
Well first, you lose your championship to a rapper.. Then you lose your "lucky whitey tideys."
JBL:
You may have everyone on this roster fooled, Triple H, but I am not scared of you and neither is my Cabinet..

Basham Brothers and JBL start to beef up as HHH starts to get nose to nose
Flair:
Wait.. Wait one second Hunter, John. I have an idea..

Flair says suspiciously as he puts his hand in between the two former Champions.
JBL:
Yeah, I'm listening, "Nature Boy"(emphasis on the Nature Boy)
Flair:
Well you lost your title last night, and you're going to have a rematch with Cena, correct?
JBL:
I'm still listening
Flair:
Well I think there's something we can work out, bring yourself and your cabinet over here for a minute and hear what I have in mind.
----------------
Ross:
I can only imagine what Ric Flair has in store
Lawler:
It's going to be a genius plan, you can guarantee that!
Ross:
Well to those watching at home, we're going to take a quick commercial break and when we come back Muhammad Hassan takes on Eugene and more tag team action from the tournament will continue! Next!
____________________
Commercial
____________________
Ross:
Welcome back ladies and gentlemen and if you are just tuning in, you missed Shelton Benjamin defend his Intercontinental Championship against the Rhyno in an ugly fashion.
Lawler:
It was a successful title defense though
Ross:
In your opinion, King. Next though is a match that fumed from last nights WrestleMania when Muhammad Hassan brutally attacked Eugene while he was trying to have a WrestleMania moment. I hope Hassan gets his right now
---Childs Play---

comes on as Eugene comes out to some cheers getting his shot at a wrestling match against Muhammad Hassan.
---Arab Americans---

plays on the PA as Muhammad Hassan makes his way to the ring looking angry and determined.

Muhammad Hassan vs Eugene

The match begins with Hassan taunting Eugene, the two speak for a minute with Hassan condescending Eugene trying to shake his hand. Eugene looks around to the crowd who boos and tries to convince him not to shake the mans hand, however Eugene trusts Hassan and shakes his hand while biting his fingernails. Hassan shakes his hand and looks at the crowd screaming "what?" before ultimately taking advantage of Eugene and giving him a right to the jaw knocking him to the canvas as the crowd erupts in boos as Hassan begins to taunt Eugene even more. The child in an adult body, Eugene gets back up while Hassan begins to apologize saying he's sorry over and over but betrays Eugene once again taking him down with a clothesline. Lawler takes Hassan's side describing him as an opportunist while Jim Ross scrutinizes Muhammad for taking advantage of the poor defenseless Eugene. Hassan begins an assault like no other on the "defenseless" drawing chants of "Hogan" and "USA." The match is not much of a contest as Eugene is easily getting manhandled and thrown around like a rag doll. After a few minutes of torture, Hassan puts Eugene in the Camel Clutch as he quickly begins to tap, however Hassan isn't quick to let loose.

Winner Muhammad Hassan @ 4:24


After the match Muhammad triumphantly runs around the ring taunting the crowd before grabbing a microphone from the lovely Lillian Garcia
Hassan:
I know it's just like all of you, "Americans," to be as prejudice as you possibly can.

Crowd boos heavily
Hassan:
See! See what I mean?

More and more boos pour down
Hassan:
Last night at WrestleMania, I came out here to this very ring and tried to shut this kid up, (points at Eugene), so that the WWE could go on with the show. But I was attacked by a Hulk Hogan...

Cheers everywhere
Hassan:
I was wrongfully attacked, for doing the right thing. Like most people with my skin color, I was prejudged by not only YOU the ignorant, racist fans, but a "Legend" of wrestling. I had no time to prepare and the man you all look up to, "Hollywood Hulk Hogan," blindsided me from nowhere, no explanation.

Cheers but boos
Hassan:
I, Muhammad Hassan, got the feeling Hogan had something to prove, to me. The undefeated. Hogan was never undefeated, maybe he is just another American, stricken by envy of something they can't have.

Booos and whatnot
Hassan:
So I CHALLENGE Hogan to get his Pro-American, Viagra prescribed ass out here and face me while I am ready. Not some cheap, weak minded attack.

Crowd chants "Hogan Hogan Hogan"
Hassan:
I'm waiting, Hogan.
Hassan faces the ramp and entrance, waiting for Hogan to come out and take Hassan up on his offer. But nothing happens.

Hassan:
Typical American, not standing up for his country when it matters.

Crowd boos the Arabian.
Hassan:
I am not surprised, maybe if I batter this poor young man some more, your "hero" will come to his aid? Is that what I should do?

Hassan throws down the microphone and grabs Eugene by the hair and puts him in the reverse STO before connecting. The crowd can do nothing but boo and watch on as Eugene gets locked in another Camel Clutch, tapping out in a split second as Hassan sits on top of him, gripping the lock harder only causing more pain to the fans watching before all of a sudden
---Real American---
blasts on the loudspeakers and the crowd erupts in cheers as Hassan unlocks the Camel Clutch, leaving Eugene motionless in the middle of the ring. Hassan faces the Titan tron, awaiting the arrival of Mr. America. Muhammad gives the "bring it," gesture and erupting in a ball of rage. The crowd chants USA and Hogan simultaneously just waiting. Nobody comes out of the entrance for a good minute until the music stops. The crowd begins to boo as nobody has come to the aid of Eugene. Hassan turns towards the microphone, picks it up
Hassan:
TYPICAL, I will find you HOGAN.
Davari:
(indescribable Arabian language)

The two men leave the ring after stomping on Eugene for a few moments to a chorus of boos
Ross:
What a disrespectful piece of garbage!
Lawler:
I don't agree with you on much Jim, but I just don't like the guy.
Ross:
Where is Hulk Hogan when you need him most!?
Lawler:
Where is Brooke Hogan when you need her most!?
______________________
Commercial
______________________
Shelton Benjamin, the Intercontinental Champion is standing with Todd Grisham awaiting his interview. Grisham is backstage with Shelton Benjamin who is holding his Intercontinental Championship after his title defense against Rhyno
Todd:
Shelton, what got into you earlier? The WWE universe is dying the know.
Benjamin:
Todd, what got into me? What got into me?
Todd:
well yea
Benjamin:
What got into me, Todd, is that there is a man walking around here with a guaranteed World Title shot. And it's not Shelton Benjamin. If I had a different game plan last night, I would have won the Money in The Bank ladder match.
Todd:
Why did you disqualify yourself because of that?
Benjamin:
I didn't disqualify myself, that animal forced my hand. I see superstars walk around here getting disqualified all the time, cheating and breaking the rules, but they walk around her wearing a World Championships, WWE Championships, why should I be any different? I am a champion, I am not going to lose this belt to some jobber. I am what the people pay to see. I could have beaten Rhyno, hands down. Frustration came out, but look Todd, LOOK. I am still the Intercontinental Champion. And I will be until I decide I don't want to be anymore. So you and all these fans go cheer for someone who isn't a Champion. I am the best. Peace
Ross:
Shelton Benjamin who I respected up until tonight decides that he is going to cheat? That's not fair
Lawler:
The world is full of cheaters Jim, Shelton is just deciding to win.
Ross:
Bull crap King!
------------
Eric Bishoff's Office

Eric and Rhyno just finish watching Benjamin's interview
Rhyno:
Do you see that!? Give me Benjamin, I want a rematch!
Eric:
Calm down, calm down. It was unfair, you're preaching to the choir, Rhyno.
Rhyno:
I want him in a no disqualification match, next week!
Eric:
I make the rules Rhyno, not YOU. The match is what I call it.
Crowd boos
Eric:
So next week, Live On Monday Night Raw. It will be Shelton Benjamin one on one against you, Rhyno. In a regular match, but if Shelton decides to get himself disqualified, he will LOSE the match along with the Intercontinental Championship!
Rhyno:
YES! Thank you Eric. I will not let you down.

Eric smirks as Rhyno leaves his office, but in a barrage, Muhammad Hassan storms in with Davari.
Davari:
SHOUT SHOUT SHOUT Muhammad Hassan SHOUT SHOUT
Hassan:
I want a match with Hogan and don't feed me that American wish wash.
Eric:
Hogan isn't here Hassan, so don't come in my office demanding anything with Hulk Hogan.
Hassan:
Then give him to me next week! I want Hogan.
Eric:
Listen, I'm sure Hogan would love to face you and tear that carpet off your head, but he isn't even on the active roster. I can't make him do anything. You are barking up the wrong tree Hassan.
Hassan:
You are getting on my wrong side, MR "General Manager." Standing up for your American colleges. I will have my match with Hogan and I WILL beat the American out of him.
Eric:
Okay, Mr Muhammad wanna be. You have a match next week. But it won't be against Hulk Hogan. It will be against Gene Snitsky.

Davari erupts in Arabian talk, shouting and yelling at Bishoff
Eric:
I've had enough of your jibber jab. Next week it will be you two mouth warmers against Gene Snitsky AND Viscera

the crowd cheers knowing Hassan and Davari will get beat up.
Ross:
How distasteful, Hassan will get his next week.
Lawler:
Two matches scheduled for next week! Rhyno and Shelton Benjamin for the Intercontinental Title and Muhammad Hassan & Davari against Gene Snitsky & Viscera!
Ross:
Did Bishoff say it was for the Championship?
Lawler:
Actually, I don't think so, but if Shelton Benjamin decides to disqualify himself he loses the championship!
Ross:
No cheating, that's what wrestling is all about
Lawler:
You're delusional haha
_____________________
Commercial
_____________________
Ross:
We have tag team tournament action coming up next.
Lawler:
Ric Flair and his mystery partner are going up against Simon Dean and Maven!
Ross:
Who do you think Ric Flair's partner will be King?
Lawler:
Well I know it's not Simon Dean or Maven
Ross:
Great observation haha
Lawler:
Maybe it's Sting or Bret Hart!
---Simon System---

Plays as Simon Dean walking alongside Maven come down the ramp to boos from all around the areana
---Line in the Sand---

plays to a chorus of boos as Ric "Nature Boy" Flair comes down the ramp gearing up for the second match of the Tag Team Tournament unknowing of whom his partner will be
Flair waits in the middle of the ring by himself, as he and the crowd awaits his partners theme music.
---Slow Chemical---

blares as pyro erupts from the ramp and entrance leaving Flair's mind blown along with Simon Dean and Mavens.

Tag Team Tournament Round 1 Match 2
Simon Dean & Maven vs Kane & Ric Flair

The match begins with Kane standing in the middle while Maven & Simon Dean play rock paper scissors in their corner, neither wanting apart of Kane. Maven eventually loses the hand game leaving him to face Kane while Dean jumps off the canvas and acts hard taunting Flair. Maven circles Kane for a good 45 seconds before even making contact. Maven goes for a lock up in the center of the ring, but the Big Red Machine shoves him towards the corner where Kane erupts in rights and lefts to the undersized Maven. The Monster of Monday Night Raw beats Maven down in the corner while he tries to defend himself throwing his hands over his head. Kane continues the onslaught as Maven jumps out of the ring only to meet Ric Flair giving him a knife edge chops straight to Mavens chest. Kane awaits Maven as Flair tosses him right back into the ring awaiting the Monster. Maven stands up and pleads for his life before Kane locks his hand around Mavens throat and slams him down with a massive chokeslam heard around Staples Center. Kane lays on Maven as the referee counts, 1.....2......3

Winners Ric Flair and Kane (@ 2:01)
Ross:
Wow Kane single handily defeated Maven and Simon Dean
Lawler:
Ric Flair simply sat there and watched, he must love his parter
Ross:
Well one thing is for sure, Kane and Ric Flair will move onto the next round of the tournament!
_____________
Commercial
_____________
Lawler:
Ladies and Gentleman, I hope you don't mind more tag team action.
Ross:
I'm sure they don't, King. Christian and his partner, Tyson Tomko will face Chris Jericho and Jeff Hardy!
Lawler:
This already sounds like a classic!
Ross:
Let's get it underway
---Just close your eyes---

Plays as Captain Charisma comes out alongside his "problem solver" Tyson Tomko for the second Tag team tournament match of the night.
---Break the Walls---

Comes on and the crowd clearly favors Jericho in the popularity contest as he walks down to the ring and slides in while Tomko and Christian make a smooth exit.
---Modest---

is heard loudly across the Staples Center as Jeff Hardy makes his way down to the ring as Chris Jericho's partner in the tournament
Tag Team Tournament Round 1 Match 3
Christian & Tyson Tomko vs Chris Jericho & Jeff Hardy

The match begins with the "Problem Solver" going against Chris Jericho in the second match of the Tag Team Tournament with Jeff Hardy and Captain Charisma standing at their respective corners cheering on their teammates. Tomko almost immediately gains control over the former Tag team champion, but Jericho doesn't go without a fight, getting a few cross chops on Tomko sending him to the corner where he continues the chops to the chest. Tomko shoves Chris away and the two exchange heavy rights against the ropes, before Tomko lays one on Jericho sending him flying into his own corner where Jeff tags himself in. Hardy jumps over the top rope and runs towards Tomko with a drop kick sending Tyson down to the mat, Jeff bounces off the ropes and drop kicks Tomko off the canvas sending him ringside. Hardy turns towards Christian and runs towards him looking to do the same thing, but Captain Charisma quickly jumps off the canvas seeking to save himself. Jericho makes his way around the ring to start an attack on Tomko while Hardy slides under the ropes in search of Christian.

_____________________

Commercial
_____________________

When we return to action we get a glimpse of how the tables turned against Jericho and Hardy when Chris ends up getting thrown into the steel steps, while Tomko and Christian double team an isolated Jeff Hardy inside the ring. We also learn the Muhammad Hassan will get a match against Eugene later in the night after Hassan attacked Eugene at WrestleMania the night before only to be interrupted by Hulk Hogan. Meanwhile, in the middle of the action Jeff Hardy is looking to fend off Christian, now the legal man. Christian has Hardy in a headlock in the center of the ring, hoping for Hardy to tap out, however after at least a minute in the headlock, Hardy regains his composure and with the crowd at his back, he manages to get to his feet and pushes Christian into a vacant corner where Jeff begins to give elbows into Tomko's partners sternum until forced to let of the headlock. Hardy then begins delivering straight body chops to Christian finally gathering momentum. Hardy steps away from the corner while Christian hangs onto the ropes and connections with a running knee to the jaw of Captain Charisma. Jeff then finds his partner Jericho awaiting the tag while Christian begins stumbling towards his own corner as Hardy makes the tag and rolls out of the ring to gather himself.

A somewhat fresh Jericho runs into the ring and immediately runs toward the opposite corner looking to pull Christian back in before he is able to make the tag, however Tomko reaches as far as he possible could in and makes the tag. The match then switches focus on the two men who began the match. The contest continues for a few minutes, really bringing the crowd into the spirit of the Tag Team Tournament. It is a well battled contest and very little dirty play is done by either team garnering respect from the WWE fans at the Staples Center. Later in the match it becomes clear Tomko has basically overpowered both Jericho and Hardy by himself. However nearing the end of the match Tomko is still in the ring with momentum on his side, dropping elbows on Chris Jericho before tagging in the fresh Christian. Christian runs in the ring and knocks Hardy off his corner before dropping a baseball slide on Jericho. Captain Charisma, with an aspiration to become a Tag team champion once again, begins taunting Jericho to get on his feet looking to deliver Killswitch. Jericho gets on his feet and Christian grabs him, setting him up for the finished before Jericho shoves him into the ropes only to deliver the Enziguri, right at the time Hardy gets back on the canvas. Jeff climbs to the top rope and jumps delivering a Swanton Bomb to Christian. Hardy then runs and pulverizes Tomko with a shoulder takedown knocking him off the canvas, meanwhile Christian is laying in the center of the ring as soon as Jericho sets up for the Lionsault. Jericho springs himself from the middle rope, hitting a perfect backflip Lionsault onto a almost motionless Christian. Jericho goes for the pin while the crowd counts along with Jim Ross and Jerry "The King" Lawler.
1.......2........3

Winners Jeff Hardy and Chris Jericho (@ 16:32)
Lawler:
Didn't I say it would be a classic, Jim?
Ross:
I guess you did. And it sure was. Chris Jericho and Jeff Hardy came out ready to win and that's what they did
Lawler:
So Jericho and Hardy move onto next week along with Ric Flair and Kane, Hurricane and Rosey.
Ross:
This tournament is getting interesting already and don't forget to tune into SmackDown this Thursday for the second half of Round 1 of the Tag Team Tournament.
Lawler:
But right now, let's go backstage with Todd Grisham as he interviews the NEW World Heavyweight Champion, Batista.
-------------------
Backstage Todd Grisham is standing with the new World Heavyweight Champion, Batista. The crowd erupts in cheers as the Monday Night Raw Champion is set for his celebration interview
Todd:
Batista, the World Heavyweight Champion of WWE. Congratulations on winning the Championship last night. It was hard fought and you came out with the win on the biggest stage of them all. How are you feeling?
Batista:
I'm feeling great Todd, I beat Triple H to a pulp. Made him lay on the ground motionless till the count of 3 and now I have to do it all over tonight. I shouldn't have a problem with that.
Todd:
Speaking of the rematch tonight, are you surprised Triple H is invoking his rematch clause tonight when you both are less than 100%?
Batista:
Nothing that man does surprises me anymore, Todd. I'm sure he has something up his sleeve, but I will take out Flair if I have to, along with Triple H.
Todd:
Are you worried at all that you may lose?
Batista:
Losing isn't on my mind, I will not lose to Triple H, tonight or ever.
Todd:
What about the man who won the Money in the Bank ladder match last night, Edge?
Batista:
First of all, who is Edge?
Todd:
The man who won a guaranteed contract to challenge the World Heavyweight Champion anytime he wants in the next year?
Batista:
Ohhh, Edge. That guy. No, I'm not concerned with him. I've beaten him before and I'll do it again. The only way anyone will get this championship, is if they pry it from my cold dead hands. Nobody will do that.
Todd:
Very confident new World Heavyweight Champion, Dave Batista. His match against Triple H is next, don't miss it live.
______________________
Commercial
______________________
Ross:
Welcome back ladies and gentlemen, the main event this evening is about to get underway.
Lawler:
Batista will try to defend his newly won Championship against the rightful owner, Triple H.
Ross:
Rightful owner!?
---Line in the Sand---
plays as Triple H comes out to negativity from the Staples Center as the Main Event for the World Heavyweight Championship is about to be underway. Triple H walks down the ramp and does his usual montage, then standing in the center of the ring.
---I walk Alone---
comes on the loudspeakers and everyone in the arena is on their feet awaiting the new World Heavyweight Champion. Batista comes out wearing his new belt, the crowd gets even louder as Batista stands at the top of the ramp holding the Championship high above his head. Batista begins to walk down the ramp but not before 3 masked men come out of nowhere and jump on Batista from behind, one taller masked men holds Batista in a full nelson while the two other men take shot upon shot on the World Champion. The crowd boos as they watch Batista taking a defenseless onslaught from the masked men. Ric Flair proceeds to come out along with John Bradshaw Layfield. The three masked men tear off their masks revealing to be Danny & Doug Basham along with Orlando Jordan. Batista stumbles to his feet and makes eye contact with JBL. Layfield then sprints at the Animal and almost tears off his head with a clothesline from hell as Triple H begins to walk towards the action on the ramp. Hunter meets the action and pulls Batista to his feet, throws his head between his groin and taunts the World Champion for a moment before delivering a face-to-ramp Pedigree. Triple H stands up while Flair has his hands around JBL and one of the Basham brothers, the two former World Champions shook hands. Triple H then grabs Batista's World Heavyweight Championship and wraps it around his waist, allowing Flair to button it for him. The 5 men hold their hands high in the air while Staples Center boos them more than Hassan got booed. They leave with Batista's Championship and a Batista laying on the ramp bleeding from the skull.
Ross:
What a shame! Triple H was working with JBL and his cabinet! He stole the belt!?!?
Lawler:
Triple H just got back what was his!!!
---End of Show---
Asking JAMES ELLSWORTH for Wrestling Advice
Join Date: Jun 2009
Location: Texas
Posts: 352
Points: 0
Re: WWE: Thrive in '05
---
Thursday Night SmackDown! preview
April 7th, 2005
John Cena
defeated
John Bradshaw Layfield
to win the
WWE Championship at WrestleMania 21.
His title celebration will open the show.
Tag Team Tournament
action will go on throughout the night. And WWE's newest tag team,
MNM
will make their much anticipated debut in the tournament against
Hardcore Holly and Charlie Haas
Rey Mysterio
must find himself a new tag team partner to represent SmackDown!'s
Tag Team Championship
, who will he pick?
Paul London
will defend his
Cruiserweight Championship
against
Billy Kidman and Chavo Guerrero
in a triple threat match!
Kurt Angle
will have an exclusive interview talking about his victory over
Shawn Michaels
at
WrestleMania
. What's next for the Olympic Gold Medalist?
With
Triple H
stealing
Batista's World Heavyweight Championship
on Monday Night Raw, thanks to
JBL and his Cabinet
, is a new powerful stable on the rise in the WWE?
All this and MUCH much more only on
Thursday Night SmackDown!
Learning to break kayfabe
Join Date: Jan 2013
Posts: 38
Points: 0
Re: WWE: Thrive in '05
---
Monday Night Raw Review-

Id like to start off by saying that Wrestlemania 21 and after was one of my favorite time periods in the WWE so I am interested in seeing where you take it. And of course good start to the show with a video package for Wrestlemania.

The opening Vince promo seems very out of character and not very good. Vince would never just commend winners from Wrestlemania and then use that to lead to an announcement about the Tag Team Titles (although that idea makes sense). Ehh I don't know how I feel about the Triple H interruption. And using his rematch clause already? Doesn't make much sense.

La Resistance vs Superheroes- I did not expect the Superheroes to get a victory in this match even though I really do like them. La Resistance is too powerful of a tag team.

This is a pretty good heel Edge interview. I like that he denied Michaels a match but I can see them wrestling each other for the briefcase at some point.

Benjamin vs Rhyno- I think Benjamin is just going to retain the title. It is the night after Wrestlemania so I doubt anything too significant like a title change would happen. Cheap win by Benjamin, mostly asserting his hell status and probably earning a rematch with Rhyno for the belt.

HHH/JBL altercation- I didn't really like this altercation in the first place, it felt kind of forced but I liked where you took it with Ric Flair to get both men to work together in some sneaky way.

Hassan vs Eugene- I am a big Hassan fan so anything other than a win here would be unacceptable. It was a good aftermath promo by Hassan but I don't understand why Hogan's music would come on and then he wouldn't even show up. I hope you don't keep this at a consistent angle because Hassan is so much better than that.

The Benjamin interview was a little corny in justifying why he did what he did, wasn't a huge fan of it.

Bischoff Scenes- I expected this rematch with Rhyno to happen, but good to add the stipulation that Benjamin can lose the title by DQ. Haha at the Hassan part though. Of course Hassan never gets what he wants, he always gets screwed over and how better than a match against Snitzky and Viscera.

Dean/Maven vs Flair/Kane- I don't really understand the Flair/Kane partnership but whatever. I assumed Kane would get the victory for the team so typical squash match.

Christian/Tomko vs Jericho/Hardy- I don't really understand the Jericho/Hardy partnership either. But I do like both of them as wrestlers. I was thinking that maybe Christian and Tomko might get the win because they are an actual tag team but Hardy and Jericho are just the better competitors.

The Batista interview was good. He is not good on the mic so keeping it short is a good booking idea in your part. He also seems to have a new good confidence about himself now that he has the title.

Main Event- Man, this got pretty crazy with the attack on Batista. But I think that it's a horrible way to end a show, especially one right after Wrestlemania. Whatever, we will see where this goes.

Overall I was not TOO impressed with the show, but it wasn't horrible. You obviously have a lot of potential and have a lot of good ideas, so keep going and Ill keep following.
Asking JAMES ELLSWORTH for Wrestling Advice
Join Date: Jun 2009
Location: Texas
Posts: 352
Points: 0
Thursday Night SmackDown! April 7th, 2005
---
Thank you Droid for your review. I haven't done one of these before, so I hope I can get a grasp on reality and things that make sense. I kind of just noticed some mistakes. Thanks for the criticism though, it's much appreciated!
(((SmackDown! isn't the main show I will be focusing on, so there won't be much commentary or promos. I'll do my best to keep it entertaining tho.)))
Thursday Night SmackDown!
April 7th, 2005
The night begins with a video package recapping and highlighting the matches and entire showcase that was WrestleMania 21. Beginning with Rey Mysterio's magical performance against Eddie Guerrero, getting an admiral victory and then Guerrero's huge with Mysterio before leaving the ring for the last time.. The package then shows Randy Orton's brutal loss to The Undertaker in the "Legend vs. Legend Killer" match, a mere 24 hours before as the Phenom continued to extend his WrestleMania winning streak to 13. Next are highlights of Kurt Angle and Shawn Michaels 5 star match that many fans already consider Match-Of-The-Year barely into April. Big Show's Sumo match loss to Akebono and soon the real highlight of the night airs, as John Cena's match against, what would soon be the former WWE Champion began. The crowd cheers throughout that entire particular highlight.
---The Time is Now---

Blares to a raging pleased crowd as the new WWE Champion John Cena walks down to the ring
John Cena
comes out to massive cheers heard all around the stadium as he comes out harvesting the WWE Championship belt. When he arrives in the ring his first words are "The Champ is Here," drawing thousands of cheers. Cena goes on about how great it felt to knock JBL off his "high horse," and how he can't thank the fans enough for having his back since day 1. Before long during the victory speech,
John Bradshaw Layfield
comes out alongside his
Cabinet
and
Ric Flair
, demanding his rematch tonight live on SmackDown! JBL and friends enter the ring and get in Cena's face, Cena lets JBL know he can have his rematch anytime any place and bring anyone BUT he will still get his ass whooped.
Teddy Long
is next to come out to calm the raging emotions by declaring there will be no rematch tonight, drawing plenty of boos. Long goes on to inform JBL that his rematch will be next week in the main event but if any member of his Cabinet interferes, JBL will not have another title shot for a whole year and if Cena magically gets jumped beforehand, the same will happen. Teddy also announces that the Bashams better not stray too far because they have a part in the tag team tournament and their match is next, also informing the crowd that the main event tonight will be
Orlando Jordan
defending his United States Championship against
Heidenreich
.
______________________
Commercial
______________________
---We Fly High---
plays over the PA as Mark Jindrak makes his way down to the ring along with Luther Reigns combining to weigh 550 pounds exactly, both standing 6 foot 6 towering the Basham brothers, who are already standing in the ring.
Tag Team Tournament Round 1 Match 4
Basham Brothers(Danny & Doug Basham) vs Luther Reigns & Mark Jindrak
The brothers are just about as overwhelmed as they could have been. The two monsters in Jindrak and Reigns don't make much of a contest out of the Tag match. After 2 minutes, both Bashams are down as Luther Reigns finishes off Danny with a Reigns Supreme finisher. Covering the poor guy, 1.....2.....3
Winners-Luther Reigns & Mark Jindrak @ 2:13
-----------
-----------
Backstage
JBL
and
Orlando Jordan
are standing with
HHH
and
Ric Flair
watching the end of the last match, JBL disgusted with the result jokes saying Reigns and Jindrak are the kind of tag team he needs, not two bald idiots. HHH standing with the stolen World Heavyweight Championship belt firmly around his waist is asked by Layfield if their deal is still on and HHH giggles saying a deal is a deal and his part isn't over yet either. Orlando asks JBL if he'll be out there by his side tonight, JBL retorting "No, Orlando, I've got to be in Chicago preparing for my WWE Championship match next week, those two dufas twins will be with you tho," in his condescending tone. HHH asks Flair if he'd like to help manage Jordan, Jordan almost begging Flair. The Nature Boy accepts, as the twins stumble through the locker room.
_____________
Commercial
_____________
As we come back from commercial, the crowd is settling into the show and a short video comes on the air, it is short and simple, just saying in a deep voice.
"In the dark of night, the people will look to one man," in what seems to be a recognizable voice, but nobody can make it out.
---Chavito Ardiente---

rings around the stadium as Chavo Guerrero makes his way down to the action
---You Can Run---

plays over the PA as the crowd watches Billy Kidman make his way to the ring ready for the Cruiserweight matchup
---South Texas Deathride---

Blares as the Cruiserweight Champion makes his way into the ring putting his title on the line against both Kidman and Guerrero
Cruiserweight Championship Triple Threat Match
Paul London vs. Billy Kidman vs Chavo Guerrero
The match is fast paced as most typical Cruiserweight bouts do. No man has the clear advantage early on, although Kidman and Guerrero start working on the Champion together before having to go head to head while London is recovering his breath. The two continue at a fast pace putting on quite a show for the crowd while Paul London starts to gather himself. As soon as the champion is on his feet he brutally attacks the two others vying for his championship. London hits Guerrero with a diving cross body from the top rope which looked like it resulted in Guerrero tweaking his right leg. Kidman and London begin taking advantage of the former Cruiserweight champion's injured leg. Once Guerrero is recovering, more action from Kidman and London ensues. The crowd begins to really get into it cheering for London the whole way. Before long, Kidman has control and jumps on to the top rope looking for a high risk move before Guerrero skips onto the canvas and pulls Kidman off, falling over Guerrero while attempting to take Chavo along with him, failing. Inside the ring, London runs towards Guerrero and hits him with a dropkick, knocking Chavo onto Kidman. However, Paul London isn't done as he runs to the opposite ropes and bounces off gaining speed and momentum jumping over the top rope and crashing into Kidman and Guerrero with a diving takeout using his body as a weapon. The crowd is in an uproar cheering maliciously for the Cruiserweights
______________
Commercial
______________
When we return we see more highlights from the commercial break as the crowd is still highly invested into the action. Meanwhile, inside the ring Kidman is alone with London, duking it out Cruiserweight style continuing to use their bodies as weapons. London is in control, tossing Kidman with a Northernlights suplex before going for a quick pin 1....2.... kickout by Kidman. London gathers himself only to be met by an angry and fresh Chavo Guerrero who quickly drops the champion with a clothesline. Paul is quick to his feet as Chavo goes for another clothesline, but is tripped at high speed face planting into the mat. London begins to work on Guerrero's tempered leg some more, gaining all the momentum in the world.
After a few more minutes into the match and a few more kickouts, London is still in control of both men who are worn down. London goes for the finish as he climbs to the top rope looking to the crowd for inspiration as he prepares for the Shooting Star Prees, however while focusing on crowd attention, Guerrero runs to the corner and jumps on the second ropes hitting the Cruiserweight Champion with a barrage of rights to the stomach while London tries to fend him off with shots of his own. Guerrero soon wins the battle and superplexes London from the top rope as all three men are down. Not for long though as Kidman stirs to his feet looking at all the down men he quickly covers Guerrero 1.....2..... NO! a kickout from Chavo Guerrero, Kidman gets up and runs towards the current Champion and covers him 1......2..... NOOO another kickout! Kidman can't believe it and it isn't too long before he jumps on the top rope going for his own finish. Guerrero being closest to Kidman gets hit by the Shooting Star Press!!! Kidman gets to his feet and is about to cover Guerrero before London comes out of nowhere grabbing his tights from underneath and rolling him up!!! 1........2.........3!!!
Winner and STILL Cruiserweight Champion Paul London @ 16:02
_____________
Commercial
_____________
Kurt Angle
comes out to chant's of "You Suck" while his entrance theme blares. He enters the ring and begins a silhouette about beating
Shawn Michaels
at WrestleMania and bragging about forcing him to tap out. The act grows old quickly with the fans before Kurt announces that he ought to be the number one contender for the WWE Championship and JBL has no place in the ring with
John Cena
as evidenced by WrestleMania. Soon after declaring he will be the next WWE Champion,
Booker T
comes out to mixed crowd reactions. Booker is on the mic telling Kurt he will be the next Champion of SmackDown! and that he earned it by winning the Interpromotional Battle Royal before Mania started. Soon thereafter
The Big Show
makes his way to the stage declaring not only should he be the #1 Contender, but that nobody else could have come as close as he had to beating
Akebono
at WrestleMania. The 3 argue for a good minute before all the lights go out in the arena and a loud GONG blares, drawing every fan to their feet as The Deadman slowly makes his way to the ring.
The Undertaker
doesn't even grab a microphone, but does his vintage slashing of the throat and points to all three other men.
Teddy Long
is next to come out saying he hates having to walk all the way from his office to the stage more than once a night, drawing laughs from the fans in attendance. Teddy goes on saying next week, aside from the
WWE Championship match
, Booker T and Kurt Angle will team up to take on The Big Show and the Undertaker. The winning pair will then have a #1 Contenders match the following SmackDown! The crowd loves it as the 4 men slowly but surely walk out. Big Show tries to give Taker a high five, however the Deadman stares him down, drawing more laughs from the fans.
______________
Commercial
______________
---I spit in the face---

hits the PA as Carlito Carribean Cool makes his way with Jesus Aguilara
---Tokyo Drift---

blares with the tag team of Rene Dupree and Kenzo Suzuki make their way to join the Tag team action
Tag Team Tournament Round 1 Match 5
Carlito Carribean Cool & Jesus Aguilara vs. Rene Dupree & Kenzo Suzuki
The match begins with Carlito one on one with Dupree, both teams looking to build momentum heading forward in the tournament. The two get after it getting the crowd going as both men impress early in the definition of back and forth action. After being worn down Carlito tags in the big man Jesus, where the match begins to favor Carlito and Jesus. Suzuki starts fresh but doesn't last long against the 6'6, 242 pound Jesus Aguilera. He begins to monster his way through both Suzuki & Dupree before making another tag to Carlito. The man who spits in the face of people who don't want to be cool, taunts and demoralizes the Japanese native by spitting in his face before applying the figure four leg lock pulling Suzuki away from the ropes twice before he finally gives in and taps out.
Winners Carlito Carribean Cool and Jesus Aguilara @ 6:58
--------------
--------------
Backstage-
Teddy Long
is speaking to
Rey Mysterio
asking him how it feels to be a winner at WrestleMania and to have defeated
Eddie Guerrero
in such an amazing contest. Rey let's Teddy know it feels great and that the only downside is not having a tag team partner drawing the question of the night from Teddy when he asks, "Who will be your new tag team partner, playa?" Mysterio rebuts saying everyone will find out next week on SmackDown when the 2nd round of the tournament begins giving only the hint that he is truly a
"One of a Kind"
partner. Teddy and Rey laugh until 2 gentlemen and 1 extremely gorgeous women come in.
MNM
has made their debut in Teddy's office trash talking Mysterio informing him that he has a better chance at winning the tournament if
Melina
were his partner. Then MNM talk trash to Teddy letting him know their displeasure of having to actually compete in matches when they should be already placed in the Finals at
Backlash
. Mysterio laughs then stares them down as Teddy informs them to be ready because their match is next.
______________
Commercial
______________
---Paparazzi---

hits as the red carpet rolls down the ramp followed by Mercury, Nitro and the beautiful Melina come out for their WWE debut. The entrance is taken as a plus from the crowd thanks to Melina
---How do you like me now---

plays all while the team of Hardcore Holly and Charlie Haas make their way, not drawing quite as much attention from the fans as Melina.
Tag Team Tournament Round 1 Match 6
MNM(Johnny Nitro & Joey Mercury w/ Melina) vs Charlie Haas & Hardcore Holly
The match begins with the newest tag team on Smackdown! showing off their skills, Mercury & Nitro are so in sync it never looks like Haas and Holly have a chance. The two work really well together even though the crowd isn't fond of their attitude, however the seem to be very fond of Melina. The match goes on for a good 5-6 minutes without Haas or Holly really ever gaining any momentum. MNM impresses mightely, showing they may just be a force to be reckoned with during this tournament. Near the end, they finish off Holly in the ring with the WWE's newest finishing move, "the Snapshot," as Mercury goes for the cover 1.....2.......3
Winners MNM(Johnny Nitro & Joey Mercury) @ 7:11
_______________
Commercial
_______________
RAW recap
Highlights of Monday Night's Raw come on the Titantron
-La Resistance, Kane/Flair, and Jericho/Hardy's win in the Tag Team Tournament
-Benjamin's DQ loss to Rhyno
-Hassan's torture of Eugene and demand of Hogan.
-And then of course the would be Main Event, Triple H stealing Batista's World Championship due to interference, not actually winning the title.
---Do it Big---

hits to a very negative crowd reaction while Orlando Jordan, accompanied by Ric Flair, Doug and Danny Basham, walks to the ring taking it completely over, not getting a single cheer from the crowd nor anyone at the announce table.
---My Name is Heidenreich---

plays as a determined looking 6'9, 300 pound monster makes his way to the ring, clearing everyone but Jordan
United States Championship match
Orlando Jordan(w/Basham Bros, Ric Flair) vs Jon Heidenreich
The match begins with Jordan hustling around the ring, avoiding the big man as much as humanly possible. The two superstars meet in the middle of the ring where Jordan is tossed easily into the corner. The United States champion hustles in circles some more, cooking up a strategy getting advice from Ric Flair outside the ring while Doug and Danny Basham just cheer him on. The two men meet in the center of the ring once again and Heidenreich begins to take it to Orlando Jordan, landing rights and lefts while Jordan is left to scurry outside of the ring, not knowing how to go about this Championship match. Jordan begins talking to Flair for strategy but not before the Challenger slides out of the ring, busts Orlando with an elbow to the back of the head and tosses him right back into the action. Jordan is quick to get up and sees Heidenreich just barely climbing back into the ring, where he takes full advantage and sprints towards the Challenger, connecting with a knee, knocking Heidenreich out of the ring landing on his back as we take a commercial break for the Main Event.
_____________________
Commercial
_____________________
When we come back to the United States Championship match main event, Jordan, the Champion, is in complete control, toying with the much larger Jon Heidenreich. Jordan is pulling out all the stops to make Jon look like a complete fool as the Champion stomps a hole into Heidenreich. Jordan pulls off some theatrics before hitting the challenger with a knee drop followed by an elbow drop from the second rope, before covering him, looking for an easy victory 1...2.... kickout by the challenger, not giving up easily. The match continues for a few minutes with Jordan taunting and putting on a show for the crowd who continues to boo him heavily. However, 8 minutes into the match while Jordan goes for his finishing maneuver, Blackout(a reverse STO), Heidenreich counters shoving Jordan into the ropes only to bounce back into a spinning side slam, Heidenreichs finishing move.
Both men lay on the mat, as the referee begins his count, the crowd semi cheers for Heidenreich to get to his feet. Jordan begins to get up first, stumbling along the way but Jon isn't too far behind. The two practically get up at the same time before the challenger sprints towards Jordan, connecting with a clothesline. The champion gets up again only to be met by a second clothesline from Heidenreich as the momentum is beginning to favor the challenger. Heidenreich continues to demolish any hopes Jordan has of retaining the title. Before long, Heidenreich has the cobra clutch locked in on the Champion. The referee continues to ask Jordan if he is done, but not before the referee slides right out of the ring being dragged out by Ric Flair.
Jordan begins to tap out but to nobody watching as Doug and Danny Basham come and nail Heidenreich from behind double teaming him into the corner as Flair joins in on the party. They manhandle Heidenreich delivering an Aided chokebomb to the Challenger. The onslaught continues until the crowd erupts into a plethora of cheers, not knowing what happened, the three men turn to the ramp where --------
BATISTA IS RUNNING DOWN THE RAMP!!!!!!!!!!! The World Heavyweight Champion enters the ring and begins to clean house, spearing Danny and Doug Basham simultaneously! Batista turns his attention towards Flair who doesn't stand much of a chance, assaulting the 16x World champion then delivering a massive Batistabomb! Jordan is the next to get to his feet as the two meet eye to eye, Orlando begs for his survival before Batista beats him down and delivers another massive Batistabomb to the United States Champion. Batista throws Flair out of the ring along with the Basham brothers and grabs Heidenreich, perfectly placing him onto Orlando Jordan.
The referee who had been taken out by Flair begins to regain composure and gets into the ring, he begins the count slowly as Batista begins walking up the ramp looking on, 1..................2.......................3!!!!
Winner and NEW United States Champion- Jon Heidenreich @ 14:30
---End Of Show---
---
Last edited by lil_dro; 02-10-2013 at

09:20 PM

.
Posting Rules

You may not post new threads

You may not post replies

You may not post attachments

You may not edit your posts

---

HTML code is Off

---