Learning to break kayfabe
Join Date: Jan 2012
Posts: 75
Points: 0
World Wrestling Entertainment
---
*
This thread begins after Money In The Bank 2011, in a WWE Which I have been booking since post WM27.



Main Roster
Alberto Del Rio
Alex Riley
Alex Shelley
Big Show
Billy Gunn
Carlito
Charlie Haas
Chavo Guerrero
Chris Jericho ~ WWE Tag Team Champion (3x)
Chris Masters
Chris Sabin
Christian
CM Punk ~ WWE Tag Team Champion (1x)
Cody Rhodes
Curt Hawkins
Daniel Bryan
David Hart Smith
David Otunga
Dolph Ziggler
Drew McIntyre
Edge
Evan Bourne
Ezekiel Jackson
Goldust
Gregory Helms
Heath Slater
Hornswoggle
Husky Harris
Jack Swagger ~ WWE United States Champion (2x) / Mr.Money In The Bank(2x)
Jey Uso
Jimmy Uso
Jimmy Yang
Joe Hennig
John Cena
John Morrison
JTG
Justin Gabriel
Kane ~ WWE Intercontinental Champion (3x)
Kaval ~ ECW Champion (1x)
Kofi Kingston
Luke Gallows
Mark Henry
Mason Ryan
Matt Jackson
Mike Knox
Nick Jackson
Phil Shatter ~ World Tag Team Champion (1x)
Primo
Randy Orton ~ WWE Heavyweight Champion (7x)
Rey Mysterio
R-Truth
Santino Marrella
Shad Gaspard
Shannon Moore
Sheamus
Shelton Benjamin
Sin Cara
Ted DiBiase
The Great Khali
The Miz
The Rock ~ Inactive
The Undertaker
Tommy Mercer ~ World Tag Team Champion (1x)
Trent Barretta
Triple H
Tyler Reks
Tyson Kidd
Vladimir Kozlov
Wade Barrett
William Regal
Yoshi tatsu
Zack Ryder

Administration
Booker T ~ Smackdown! Colour Commentator / NXT General Manager
Dusty Rhodes ~ NXT Assistant General Manager
Jerry Lawler ~ RAW Colour Commentator
Jim Ross ~ RAW Play by Play Commentator
Joey Styles ~ Smackdown! Play By Play Commentator
John Bradshaw Layfield ~ Smackdown! General Manager
Josh Matthews ~ NXT Play By Play Commentator
Kaitlyn ~ Christian's Manager
Layla ~ Backstage Interviewer
Matt Striker ~ NXT Colour Commentator
Michael Cole ~ RAW Co-General Manager
Scott Stanford ~ Backstage Interviewer
Shawn Michaels~ RAW Co-General Manager
Swagger Soaring Eagle ~ Jack Swagger's Manager
Todd Grisham ~ Backstage Interviewer
Vickie Guerrero ~ Dolph Ziggler's Manager
Vince McMahon ~ WWE Chairman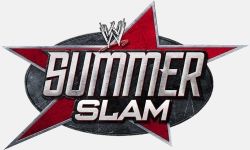 Summerslam 2011
Match Card*

No Matches Announced

*Card subject to change.

---
Last edited by Charless.; 02-02-2013 at

05:56 PM

.
Learning to break kayfabe
Join Date: Jan 2012
Posts: 75
Points: 0
Re: World Wrestling Entertainment
---
Money In The Bank 2011
Results

WWE Championship, Triple Threat Match
Randy Orton Def. Daniel Bryan & The Miz(c)
Since late 2010, The Miz has held onto his WWE Championship with a tight grasp, defending it against the likes of Triple H, John Cena, Jerry Lawler, Daniel Bryan, ect. With the help of Alex Riley, he won these matches, although prehaps the victories were tainted. After Bad Blood, Randy Orton & Daniel Bryan fought in a number one contenders match, but Miz and Riley's interference caused a double disqualification, making a triple threat match! After a long and hard battle, the Miz eventually succumbed to an RKO, allowing Orton to win the match.

World Heavyweight Championship, Money In The Bank Cash In
Christian Def. Edge(c)
The fan's couldn't believe this. After the huge ovation they gave Christian earlier on in the night, some couldn't watch as Christian cracked the betl over his brothers face, stealing his title. Some said they don't blame him, after the 2011 he's had so far, he returned in February, only to watch on the sidelines at Wrestlemania, then losing three number one contendership matches over the course of a few months to Del Rio, and then losing again to GM JBL for a shot at the title. This was his last shot, in his eyes, and he used the oppertunity.

World Heavyweight Championship, Singles Match
Edge(c) Def. Cody Rhodes
From Wrestlemania onwards, Alberto Del Rio was on Edge's case, battling him for the title on numerous occasions, but at Bad Blood, when Del Rio failed his last chance match, Cody Rhodes stepped up, challenging Edge. Rhodes assaulted the champion in the build up to this match, still unstable ever since the ordeals he went through with Rey Mysterio. Rhodes was about to capture the title, after hitting

RAW Money In The Bank Ladder Match
Jack Swagger Def. Alex Riley, Dolph Ziggler, John Cena, John Morrison & Sheamus
Ever since he turned on Michael Cole and won the United States Championship, Jack Swagger has been on fire, but this has been a good year for all the competitors in this match. Half way through the match, John Cena was climbing the ladder, when The Mercenaries, Phil Shatter & Tommy Mercer, the world tag team champions, attacked him and took him out of the match. The contract looked set to be won by either Dolph Ziggler or Sheamus when they were battling on top of the ladder, but the Swagger Soaring Eagle pushed the ladder over and set another one up. He then pushed Swagger up, allowing him to take the briefcase and win the match.

SD! Money In The Bank Ladder Match
Christian Def. Alberto Del Rio, Big Show, Kane, Rey Mysterio & Wade Barrett
Christian effectively realised the dream in this match, after months of struggling. But perhaps even bigger in this match, was the final, definitive confirmation that it was the Undertaker who had been causing the odd happenings to Wade Barrett over the months. Wade Barrett was about to capture the briefcase, when the lights when out, and the iconic gong sounded. When the lights came back on, Christian found himself on top of the ladder, and Barrett found himself on the stage, miles away from the ring! Barrett proceeded to throw a fit as he watched the oppertunity of a lifetime slip through him fingers.

WWE Tag Team Championship, Three Way Tag Match
Chris Jericho & CM Punk(c) Def. David Hart Smith & Tyson Kidd, Evan Bourne & Kofi Kingston
The reunited Hart Dynasty won the tag team championship on RAW after Extreme Rules, but the feeling did not last. As in June, at Bad Blood, the new tag team, of the two men who believe themselves to be the Best In The World, CM Punk & Chris Jericho, took their titles in a fantastic match. But only a month later, they were forced to make their first defence, in a triple threat match, of all matches! However, they lived up to their moniker, as CM Punk gained a pinfall victory over Evan Bourne.

ECW Championship, Singles Match
Kaval(c) Vs Zack Ryder
Kaval has been back in WWE since April, and he is a lot more serious this time round, not caring for the opinions of the fans, and it seems to have worked for him, as he is currently undefeated in singles competition. Zack Ryder, on the other hand, isn't quite. Due to the popularity of his new internet show Z! True Long Island Story, Ryder began an online campaign to get himself a championship match. Kaval decided to take him up on the match, and it only lasted all of six minutes, before Ryder fell to the undefeated champion.


---
Last edited by Charless.; 02-02-2013 at

05:56 PM

.
Re: World Wrestling Entertainment
---
Are their any brands? or is this going to be 'free to go on any show' kind of deal like it was with the Raw SuperShow? Other than that this looks nicely laid out and I can't wait to see the shows you produce.
---
Fan of:
CM Punk, Daniel Bryan, AJ Lee, Tamina Snuka, Alicia Fox, Hunico, Camacho, Justin Gabriel and Kaitlyn.
Learning to break kayfabe
Join Date: Jan 2012
Posts: 75
Points: 0
Re: World Wrestling Entertainment
---

Week 4, July 2011
Tampa, FL
As always on the show after a pay-per-view, a highlight video was shown to open RAW. It focuses particularly on Miz losing his WWE Championship to Randy Orton, and John Cena being defeated by the mighty NXT team of Phil Shatter and Tommy Mercer. After some pyro, the shows opens to Miz making his way to the ring, belt less. Alex Riley keeps his head down, as he follows behind. The Miz says that last night, he was robbed. He was double teamed and it wasn't fair. He says if Riley was there to have his back, things would have gone differently, as he glares at his apprentice. He says Randy Orton is a coward, and it's almost funny how 'blandy boreton' is even allowed near a microphone, let alone allowed to be the face of the WWE's flagship show. Randy Orton comes out to the ring, and laughs, raising the belt in the Miz's face. He asks how Miz can call him boring, when all the WWE universe has been watching since December is the Miz screwing people out of matches and calling himself awesome. Riley tries to speak, but Orton shrugs him off as a lackey, and when he objects, Miz tells him to shut up. Miz says he wants his rematch, but Co-General Manager Shawn Michaels comes out. He says after the underhanded tactics Miz used, he doesn't deserve a rematch! He says if he wants it, he can earn it tonight, in a six man, elimination match! Michaels says if Riley doesn't want to be seen as a lackey, he can take part, and try to win. There is obvious tension in the air as the man all exit the ring.
Singles Match
Husky Harris Vs Joe Hennig
This was an impressive display from the son of Mr Perfect, as despite Husky's large frame, Hennig managed to suplex him around the ring with ease. Husky got some serious offence in, but at the end of the day, Hennig was using his entire arsenal on Harris. Husky wasn't done yet though, and after he realised he had injured Hennig's arm, he focused on it, looking for a submission. At the end of the day however, Hennig was able to regain the momentum, and after planting Husky Harris with his signature move, the one arm swinging neck breaker, which allowed him to win the match.
In the hallways, the crowd let's out a
thunderous
cheer, as we see The United States Champion Jack Swagger, standing and talking to the Swagger Soaring Eagle, he tells the Eagle to wait, while he goes to the bathroom. Almost as soon as Swagger leaves, around the corner, walks Sheamus! The fiery Irishman grins as Michael Cole walks into frame, and the Eagle starts to panic. Sheamus says the eagle cost him the united states championship, and cost him the money in the bank ladder match, but now he's going to pay. Sheamus then gets a good run up, and brouge kicks him, knocking him out cold as Cole lets out a shriek of glee, kicking the Eagle a few times before they both run away. Jack Swagger then returns to this scene of destruction, and runs to the aid of his friend, shaking his head, knowing who caused this.
Singles Match
Chris Jericho Vs Evan Bourne
With both of their respective tag team partners at ringside, the two superstars lock up. Jericho realises he isn't gaining the advantage, so he opts for a cheap shot instead, retreating to his partner on the outside, who congratulates him on his strategy. But Bourne, not one to back down, dives over the top rope, taking out both of the WWE Tag Team Champions! Bourne then works Jericho over the outside, until Jericho catches Evan off guard, smashing his face on the announce table and throwing him into the steel steps. Kofi tries coming to the rescue but Jericho slaps him, and Kofi can't respond, or Evan will be dq'd. Jericho works over Evan's back in the ring, but Evan hits him with a kick to the head! Bourne tries to take advantage, climbing the top rope and attempting his Airbourne, but Jericho avoids it, sending Evan face first to the mat, allowing Jericho to cover and get the win.
Following the match, Kofi helps Evan to the back, as Jericho & Punk receive microphones. Punk congratulates Jericho on his win, and they life their title belts high for everyone to see. Punk says he and Jericho are clean in mind, body and soul. Punk says that every night, wrestlers are getting big breaks, they get a lucky win, which makes people take notice. Punk says luck is for losers, neither he or Jericho got lucky, they earned their spots in the main event. Jericho adds that they are the best in the world, there's no doubt about it and none of the 'parasites' in the locker room can beat them. This comment draws out the World's Greatest Tag Team, to a big cheer from the fans. Charlie Haas says he and his partner beg to differ, that they can beat them. Punk laughs and says he and Jericho have more charisma in one pinky then both of them do in their entire bodies. Shelton tells him to shut up, drawing a huge response. He says that they get it done in the ring, where it counts, instead of running their mouths all the time. Jericho shouts that they are the best in the world, that they are proven, not self proclaimed. Shelton replies by hinting Jericho and Punk are gay, which starts a brawl! Punches start flying, and Jericho hits Haas over the head with the title belt, as does Punk! They lift the belts over their fallen enemies as we go to commercial.
A hype video starts playing, as we see a limo speeding along with blacked out windows. When it arrives at it's destination, out step Ted DiBiase, and his younger brother, who Ted introduces as Brett. While Ted tips the driver with a few hundred dollar bills, Brett lights a cigar with another. As he steps inside, the door man tells him he can't smoke in here, Brett laughs, and tells him to shut up or he'll have him fired. They are now in a casino, and it shows a montage of them winning large poker hands, ending up with what we can only assume is hundreds of thousands of dollars. Eventually they both lose, and Ted shrugs it off, calling it 'spare change', and pompously laughing, whilst Brett, not one to be made a fool of, asks for another $10,000 dollars of chips...
Singles Match
Drew McIntyre Vs Michael Smith
This match was extremely one sided. It seemed as if the local talent wasn't going to get any offence in at all, apart from one punch to the jaw, which the crowd loved. But things still looked bleak for Smith, as he walked into clothesline after power slam after elbows to the face. It didn't last much longer, as after a series of shoulder barges in the corner, and a knee to the skull, young Smith walked right into a double underhook DDT, sealing his fate.
We are now back at the arena, or rather, in the hallways, and Jericho and Punk walk along with their titles in hand, talking about Shelton & Charlie Haas. They hear 'guys! guys!' and they turn, to see Co-GM Shawn Michaels running after them, to a load ovation. The Best In The World both roll their eyes as Shawn comically pauses for breath. Michaels says that they are hard men to find. He then says this is serious business. He straightens up, and says as GM, he can't and won't tolerate unprovoked assaults, especially not when it's by a pair of clowns like Jericho & Punk! The champs start to object to the name, but Shawn tells them to quieten down. He says, as punishment for the attack of two upstanding members of the WWE Roster, that they will have to defend their titles, at Summerslam, against, the World's Greatest Tag Team! Michaels then smiles and walks off, but not before Punk throws his title on the floor in a rage. Commercials.
Shawn Michaels & Michael Cole are now back in their office, moaning about having to share one. Cole calls Shawn a has been, and Shawn calls Cole a never was. Cole snaps that he is undefeated at Wrestlemania, that he is on par with the Undertaker, something Shawn will never be! There is a knock at the door, and Shawn says 'Ah, come in, Jack Swagger.' leading to Cole hiding under his desk, when in walks not Jack Swagger, David Otunga. Otunga is frowning, and he says he is a Wrestler here in WWE, but hasn't been used for over a month. He says he is a lawyer, graduating from Harvard, and he knows his rights! He says he is not being utilised, and it is a violation of his contract. Shawn says mouthing off to the boss is never a good idea, but he will give Otunga a chance to prove himself, he tells him to go to the ring, and hold an open challenge. Otunga nods, happy with the descision. After Otunga leaves, Shawn gets his phone out, and calls someone, and says 'I don't know if you're interested, but watch the screen.'
After a 'don't try this' campaign, David Otunga makes his entrance. Once in the ring, he grabs a microphone. He says he's sure that everyone saw Michaels give him the chance to make an open challenge a minute ago. Otunga continues, telling which ever loser backstage wants to come out and make him look good, then to go ahead. This introduces quite the opposite of Michael Smith, or whatever his name was, as out comes the new WWE Champion, Randy Orton! Otunga looks lost for words as the viper slides into the ring, and the bell sounds.
Singles Match, Non Title
David Otunga Vs Randy Orton(c)
In the lawyer's defence (get it?) Otunga does much better than what was expected of him, avoiding falling into the Apex Predators holds and attacks. Yet still, it would be safe to say the Orton was dominating most of the match. The match really came to a head, when Orton gracefully slithered away from an Otunga clothesline, and came back with his signature backbreaker, swiftly followed by an RKO to end the match.
In the interview pit, Todd Grisham is stood, shuffling nervously as he introduces his guest, the 'show off' Dolph Ziggler. Ziggler looks annoyed, to say the least, and the shoulder massage he is receiving from Vicki Guerrero doesn't seem to be helping. Todd tries to ask Dolph a question, but instead, Dolph grabs the mic, and tells Todd he's a dork and makes him leave. Ziggler says that he is the best wrestler on the roster today. He says that so far this year, he's been screwed out of the royal rumble, the elimination chamber, a wrestlemania moment, and now the Money In The Bank. He says he'll take care of Swagger and he stupid mascot another time. He says that this year, his defining moment won't be defeating Triple H twice, like Vickie suggests, it will be winning this match, then beating Randy Orton at the Summer Slam. He then drops the mic, does his signature taunt, and exits.
To a huge ovation, John Cena comes out on stage, as he walks to the ring, he is clutching his ribs, which the Mercenaries focused on last night. He gasps with pain as he climbs into the ring. He gets a microphone and begins his passionate speech, He starts off by saying he isn't going to give us a spoonful of crap about the Rock, The Miz or even the fans, he's here to find out what happened. He admits he hasn't been watching NXT, so he didn't know who these guys where when they came in and cost him the match last night. He says he didn't know who they were doing it for, and he doesn't care, all he cares about, is kicking their ass! He says he will come back with a vengeance, and he will take them down, and end their undefeated streak. He says he knows they'd be to coward to appear tonight, and that's how he knows he'll beat them, he has more heart and soul. This leads to them coming out, title belts on their shoulders. The laugh and mock Cena, saying heart and soul doesn't win you matches, aggression and power does. Cena tells them to shut the hell up, and tell them who paid them off. They say they weren't paid, by attacking John Cena, the 'face of the WWE' is a tried and tested formulae to getting yourself noticed here. Because winning every match they've been in, or winning the World Tag Team Titles isn't enough to get you on the 'A' show. Cena says he knows, and that the Nexus had a nice streak going too after attacking him, but asked them how it ended, with Barrett being buried! (In chairs, you silly smarks). The monstrous half brothers just smile, and Tommy Mercer tells Cena he has a target on his back, and he better watch out. Cena tells them to come get some, and they do! The storm the ring, but it is flooded with officials and other staff, keeping them apart. Jerry Lawler is in the ring, and he is heard telling Cena to go backstage. After an intense stare down, Cena exits the ring, as we go to commercial.
We are now in the locker room of the Miz, where is and Alex Riley are. The Miz is pacing up and down, as Riley seems to be deep in thought. The Miz says tonight could be his last chance, and tells Riley this is the chance for him to prove himself, he can help Miz win. Riley stops him, and says that that Michaels got to him. He confronts Miz, face to face, and asks, are they partners, eqauls, or is he just a lackey. Miz laughs, he says of course they are partners, but that tonight is Miz's night, and he wants Riley to concentrate all his efforts of helping him win. Miz then exits, looking determined, as Riley ponders what to do.
Six Way Elimination Match to become Number One Contender to the WWE Championship.
Alex Riley Vs Vs Daniel Bryan Vs Dolph Ziggler Vs John Morrison Vs Santino Vs The Miz
The bell rings and Miz and Riley start working together to take out Santino and John Morrison, meanwhile, Ziggler is faced with the task of taking out Daniel Bryan. Ziggler and Bryan were showcasing the beautiful technical skills they both posses, while on the other hand, Riley & Miz were double teaming Morrison after taking Santino out of the ring. Eventually, Ziggler was sent crashing to the outside by Bryan after a clothesline, and he levelled the playing field, assisting Morrison against Miz & Riley, scoring a near fall on the Miz after a German suplex. Then Santino returned to the action, but almost straight after he got in the ring, he suffered a skull crushing finale from miz, and was eliminated by Alex Riley. Dolph Ziggler also Zig-Zagged Bryan, but he managed to kick out at two. Morrison got some nice spots in, and almost eliminated both Riley and Ziggler. But it was Miz who got the better of Morrison and rolled him up to eliminate him. This wasn't looking Good for Bryan, who was getting a 3 on 1 beatdown from Ziggler, Miz & Riley, but he managed to make a comeback, throwing Dolph out of the ring and taking down Riley, but Miz broke up the cross face attempt. Riley then DDT's Bryan, and Miz kicked him in the head, covering him... 1,2,3. Bryan is out. Ziggler is still on the outside whilst Miz & Riley discuss strategy. Miz starts to argue with Riley and tells him to get Ziggler, but he doesn't notice Daniel Bryan climbing the top rope... Missile dropkick! Miz is down, Riley doesn't know what to do, he hesitates, then covers Miz, eliminating his mentor! Riley is shocked at what he just did, and he doesn't notice Ziggler creep up from behind and Zig Zag him, getting the pinfall and winning the match.
Miz recovers and he is in rage! Whilst Ziggler and Vickie celebrate with a passionate kiss in the middle of the ring, Miz is going ballistic and Riley runs away up the ramp. Miz gives chase, not believing he lost, while Ziggler continues his celebration, he motions a belt around his waist, and he screams he's coming for Orton, as Vickie shrieks with excitement. We see backstage, where Randy Orton is watching on, Belt over his shoulder.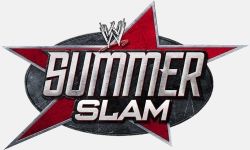 Summerslam 2011
Match Card*

WWE Championship, Singles Match
Dolph Ziggler Vs Randy Orton(c)

WWE Tag Team Championship, Tag Team Match
Chris Jericho & CM Punk(c) Vs The World's Greatest Tag Team

*Card subject to change.

Learning to break kayfabe
Join Date: Jan 2012
Posts: 75
Points: 0
Re: World Wrestling Entertainment
---

Week 4, July 2011
Tampa, FL
NXT this week kicked off with the ECW Champion Kaval, he said that his next challenger will be revealed on Smackdown! And that as a warm up, he will be holding an open challenge here tonight, for the title!
Tag Team Match
Jey & Jimmy Uso Vs Santino Marrella & Vladimir Kozlov
In a match with a fair amount of good action, an impressive showing by the young Uso twins is enough to score them the victory.
Dusty Rhodes is clowning around backstage with Zack Ryder, and Curt Hawkins calls them losers, Ryder says he's got more twitter followers, and laughs at him. Dusty let's Curt prove himself by facing Ryder, next!
Singles Match
Curt Hawkins Vs Zack Ryder
These two young prospects have a pretty good match, which is fairly even, but Ryder picks up the win via disqaulification when Hawkins gives him a low blow.
The Mercenaries, Phil Shatter and Tommy Mercer, are scheduled to defend their tag titles against Cryme Tyme, but they just beat them down instead, and leave the ring.
Kaval is in the ring, awaiting his challenger, but instead of one, he gets two! Both Chris Masters and Trent Barretta turn up, then out comes Alex Shelly & Chris Sabin, and then R-Truth! Booker T comes out and says there will be a... gauntlet match, two men will start off, and the final entrant will be Kaval.
ECW Championship, Gauntlet Match
Alex Shelly Vs Chris Masters Vs Chris Sabin Vs Kaval(c) Vs Trent Barretta
The first two entrants are Chris Sabin and Trent Barretta, they struggle for a few minutes, but Sabin comes out on top, and out comes Chris Masters, Masters in turn, eliminates Sabin, with the masterlock, and the next entrant, Shelly, suffers the same fate. Kaval catches Masters by surprise, with a ghetto stomp from the top rope, retaining the championship.
Learning to break kayfabe
Join Date: Jan 2012
Posts: 75
Points: 0
Re: World Wrestling Entertainment
---

Week 4, July 2011
Houston, TX
A recap video plays, especially highlighting Christian's betrayal and defeat of Edge. After the recap, to an insane pop, now former World Champion Edge makes his way down to the ring. He stood for a minute, taking it all in. It then said he is hurting so badly, on an emotional level. He says he isn't out here to re-write history and act like he didn't do the same thing to John Cena 5 years ago, but he said he would have never done that to his own Brother. He watches the replay of Christian celebrating with the title, and says that this Christian is not his brother. He reminds us of the warning he gave him at Extreme Rules, not to let this title hunt consume him, but he did. He then says he knows Christian will be here tonight, and when he does, he'll show up. He then drops the mic and leaves, angry.
Tag Team Match
Evan Bourne & Kofi Kingston Vs Heath Slater & Justin Gabriel
Bourne and Heath start the match off with the high flyer running circles around Slater. After a series of aerial moves including hurracanranas, Slater escapes long enough to tag in his partner. Gabriel starts to regain the momentum, and keeps Bourne in the corner, with constant tags between the Corre, along with some harsh double team moves. But all it takes was one lucky high kick from Bourn to Gabriel to allow him to tag in Kofi. Soon enough Kofi and Slater are at it, exchanging chest slaps. Heath manages to get Gabriel back in the ring, who gets Kofi down after a clothesline. He then climbs the top rope... 450 splash misses! This allows Bourne to be tagged in, hitting the airbourne to pick up the win.
After the match, when Justin recovers, he goes over to Bourne, and despite initial anger, shakes Bourne's hand. This leads to Heath shoving Gabriel, who replies with a stiff shot to the head! The fans cheer in approval, and Gabriel celebrates, until a furious Slater spins him around and hits a lifting DDT, escaping before Kofi or Evan could do anything. Slater yells at Gabriel as he walks to the back.
The fans boo wildly, as ECW Champion Kaval makes his way out to the ring, and joins Joey Styles & Booker T at the announce desk, where he begins bickering with Booker.
10 Man Battle Royal
Big Show Vs Chris Masters Vs Drew McIntyre Vs Husky Harris Vs Joe Hennig Vs Goldust Vs R-Truth Vs Sin Cara Vs Ted DiBiase Vs Trent Barretta
The match begins with all ten men brawling, and almost right away former tag team partners Husky Harris and Joe Hennig start to brawl. Ted DiBiase throws out Trent Barretta, but he skins the cat and survives. Goldust attempts an elimination on Masters, but instead he is thrown out by Drew McIntyre. Following Goldust soon after is Trent Barretta, as DiBiase is successful in his attempt this time. DiBiase & McIntyre then decide to team up, and they start stomping on R-Truth, but Sin Cara makes the save with two drop kicks. Chris Masters applies the master lock to Joe Hennig, but Big Show breaks it up and launches Masters out the ring with ease. After his recovery, Hennig hits the perfect plex on Harris, before sending him crashing to the mat. Ted DiBiase and Drew McIntyre manages to best Sin Cara and ground him, long enough to eliminate former ECW Champ R-Truth together. Cara also manages to hurracanrana Hennig to the outside too. Big Show and Cara use double team offence against Ted and Drew, but it's not quite enough, and they just manage to throw sin cara out, but he hangs on. Big Show grabs both Ted and Drew, bangs their heads together, and eliminates them simultaneously. Sin Cara then reveals himself to Big Show, and Show charges, but Cara uses wit to pull down the ropes, making big show fall, crashing to the outside!
As Booker gets excited about the two undefeated stars in WWE facing off at Summerslam, Kaval observes Sin Cara. He gets in the ring, ready to pounce, before deciding against it, sliding out the ring and leaving, but not without mouthing trash talk as he does it.
Backstage, Scott Standford is standing by. Where he introduces his guest, Wade Barrett. Barrett cautiously walks into frame, and urgently asks if the wires have been checked, to which Scott nods. Scott asks Wade what happened last night, and why he didn't win the Money In The Bank Ladder match. Barrett watches the replay of him: on the ladder, about to unhook the briefcase, when the lights go out, and he is on the stage, no where near the ring, allowing Christian to win. Barrett says he knows the Undertaker is trying to mess with him for what happened last year, and he's not having it, he demands Undertaker leaves him alone. Barrett says he can't sleep or eat without his lights going off or things flying around the room, with that, a light collapses right near Barrett's head. This makes him panic and quickly leave.
In the parking lot, General Manager John Layfield is stood, clapping as a limo pulls up. Out of the limo steps Christian, to HUGE heat. Christian is wearing shades and a fine suit, with Kaitlyn carrying the world heavyweight championship belt. JBL congratulates Christian, saying he knew he had it in him, and gives him a cigar and lights it. JBL then asks what he's going to do when Edge crashes his celebration, to which Christian replies, he knows someone who can solve that problem...
Singles Match
Alberto Del Rio Vs Billy Gunn
The match starts, and Del Rio avoids a tie up by throwing a cheap shot at Gunn. Gunn gives chase, and Del Rio ducks a clothesline, but is hit by a second. This angers him, and he counters with a european uppercut, and a gut kick. He whips Gunn against the ropes and hits a powerslam, getting a two count. Gunn gets up and gets a little offence in, whipping Del Rio into the corner. he attacks, but it's dodged, and as Gun staggers back after hitting the turnbuckles face first, Del Rio applies the armbar, and after a few seconds, it's over.
After the match, Ricardo Rodriguez slides into the ring, laughing, and excitedly announces Alberto Del Rio the winner. Del Rio then snatches the microphone off his loyal announcer, with a smug grin. He says he has big, big plans for the rest of 2011, and he promises, by the end of it, he will be holding the World Heavyweight, and Intercontinental Championships at the same time. He then tells Kane to 'watch yourself, amigo'. He then grins again as the fans boo furiously.
After a 'don't try this' commercial airs, we are taken to the locker room of Cody Rhodes. He is sat in his mask, solemnly, and he mutters about how Mysterio is a coward. Then, to outrageous cheers, Cody's big brother Goldust walks in! Cody looks shocked, as Goldust stares at him. 'Dust tells him that his father would be dissapointed that he's still talking about Mysterio, he then tells him to man up! He rips off Cody's mask, causing him to shield his face. Cody then snatches the mask back, saying he WILL man up. He then smashes the mask against Goldust's skull!
Singles Match
Carlito Vs Rey Mysterio
The bell rings, and Carlito and Mysterio lock up as Primo cheers on his brother from ringside. Carlito sends Mysterio to the ropes, and cracks him with an elbow on the rebound. He picks up Mysterio, in a headlock, and hits him with elbow after elbow, weakening the back. He covers Mysterio, but it's only a two count. As Carlito prepares the suplex the luchadore, Mysterio jumps off, and hits a few kicks. He then plants Carlito with a cross body! He covers, but again it's only a two count. The two exciting athletes then start to trade holds and the momentum for a short while, until Mysterio is sent launching to the outside. As Mysterio lays on the outside, Carlito distracts the referee, whilst Primo gives the masked man a few stomps for good measure. Mysterio eventually finds himsefl back in the ring, where he is on the receiving end of a swinging neck breaker, but manages to kick out. Carlito throws Mysterio to the ropes, and he counters with a kick, followed by a flying clothesline! Mysterio waits for 'Lito to get to his feet, dropkick to the back, sending him to the second rope. He then hits a huge baseball slide on Primo, knocking him down, and hits the 619 on Carlito! Cheered on wildly, Mysterio drops the dime, and picks up the win!
The world's greatest tag team, Charlie Haas and Shelton Benjamin, are backstage with Scott Stanford. Scott thanks the guys for the interview, and asks them what their plans for the remainder of 2011 are. Shelton takes the microphone, he says they intend to entertain the fans as much as possible, whilst they hunt down Punk & Jericho's tag team championships. Haas nods and smiles as Shelton continues, but he is stopped abruptly. The team then glare as Jey & Jimmy Uso walk into the shot. The Uso's say that Haas and Benjamin aren't the greatest tag team, they themselves are, and that they should get the title match at Summerslam. Haas laughs, and Jey tells him to shut up, a shoving contest breaks out, before JBL storms in. He says he doesn't have time for this, and that they can settle it in the ring next week. The two teams stare each other down as they exit.
We are taken to a frantic scene backstage, where EMTs and Paramedics and fretting over a body in the hallway. Once they load him onto the stretcher and into the ambulence, we see the person is Goldust! The man who cost Cody Rhodes the title on Sunday! We also see Cody watching on, smiling as Goldust is taken away...
Singles Match - Non Title
Kane Vs Wade Barrett
The Intercontinental champion Kane starts the match by being beaten into the corner by Wade Barrett. When he finds his way out he avoids a shoulder barge from Barrett, and hits an uppercut, sending Barrett reeling. He follows this up by whipping Barrett into the ropes, and planting him with a big boot. He then sits Barrett up, and tries to do a running boot but Barrett avoids it, tripping Kane and quickly locking him in a headlock. Kane punches his way out, and charges at Barrett, who counts with a big clothesline. 2 count. He stomps and kicks kane, but even a boot to the temple only keeps him down for another two count. He gets Kane in the corner, and starts kneeing him over and over. Barrett brings him out, and attempts a suplex, but Kane counters it by hitting a suplex of his own! Kane scores only a one count, but it does not phase him, as he strikes Barrett in the throat and face with punches and strikes. Barrett soon scores a DDT on Kane, getting a one count. He then attempts a standing elbow drop, which Kane avoids. Kane hits him with a massive boot, getting another near fall. After a commercial break, we return to Kane climbing the turn buckle, as Wade gets to his feet, Kane hits the flying clothesline! He then lifts his hand, signalling for the chokeslam... he grabs Barrett by the throat, when the arena goes dark! The referee audibly says "I'm sick of this, ring the bell, double disqaulification."
The crowd is going wild, and when the lights come back on, Kane has dissapeared, he no longer has his hand clutched around Barrett's throat... but Undertaker does! The Undertaker has returned! Barrett panics and screams as he turns ghost white, begging for mercy. Undertaker does the cut throat signal, as Wade shouts Kane told him to do it. Undertaker smiles an evil smile, and lifts Barrett 7 feet in the air! But Barrett avoid the impact, he escapes the clutches of the dead man, and escapes the ring. He scrambles up the ramp, shouting at Undertaker. Undertaker laughs and does the cut throat signal again, and as Barrett is on the stage, lightning hits the ground, about a meter away from him! Barrett screams with fear, as we go to commercial.
When we return, the Smackdown! ring is decked out, it has beautiful women, and successful men around the ring, drinking and partying to the music playing. Decorations are all over the place, and the ring mat has been covered by red carpet, with a luxurious leather 'throne' in the centre of the ring. Eventually, the new World Heavyweight Champion, Christian walks to the ring. He is wearing the most expensive shades and suit, wanting to celebrate in style. Shortly behind him, is Kaitlyn and General Manager JBL. Christian takes the title from Kaitlyn, and drapes it over his shoulder. He gets in the ring, and sits on his throne. He smiles as the crowd gives the biggest heat that has probably even been received on Smackdown! He is handed a microphone, as the music lowers, and all the guests look at him. Christian says he is lost for words, and just tells them to show the replay. JBL pats his back as Christian watches himself smash the world title belt over Edge's head, then cover his bloody body and win the title. Christian thanks the fans, and says he couldn't have done it without them. They boo loudly as Christian admires his belt. He talks about how many years he has worked for this, and says he knows that the fans were also sick of Edge as champion. He says he hates Edge, more than anything. He says Edge always looked down on him, for being the marty jannetty of E&C. Christian says he is no Marty. He says he can now look down his nose at Edge, because he is the world champion! Christian then says that he and Edge are half brothers, but Edge tells people they are 'friends' or that 'they work together' because he's not good enough to be related to Edge. Christian says Edge makes him sick. He calls it kharma, for what he did to Cena in 2006. Finally, to the crowds pleasure, Edge makes his way out. Half way down the ramp, he grabs a microphone and tells Christian to shut up and stop being a bitch! He says they are brothers, but he was saying that they are also best friends, but says that is gone now. Edge says at Summerslam, he is invoking his rematch clause, and he will tear that title from Christian faster than he won it, and then he will never give it back. This pinches a nerve, and Christian grabs the belt close, and starts screaming 'no! no! no!'. Edge laughs at him and calls him pathetic, Edge grabs a bottle of champagne, and he fires it at the guests, wet and disgusted, they all leave. Christian gets angry about him ruining the celebration, and tells JBL to do something, and as Edge starts to walk to the ring, Christian grabs the microphone. He tells Edge to stop, and says he has pushed it too far, and he unveils the "Problem Solving Security Sqaud" With this, three giant men - Brodus Clay, Eli Cottonwood and the 'head of solving problems' Ezekiel Jackson all storm towards Edge. All three attack him with full force. They throw the lifeless body of Edge into the ring with ease, and Christian picks him up, and cracks the belt over Edge's head!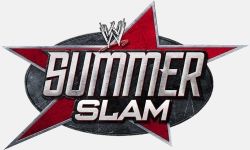 Summerslam 2011
Match Card*

World Heavyweight Championship, Singles Match
Christian(c) Vs Edge

WWE Championship, Singles Match
Dolph Ziggler Vs Randy Orton(c)

ECW Championship, Singles Match
Kaval(c) Vs Sin Cara

WWE Tag Team Championship, Tag Team Match
Chris Jericho & CM Punk(c) Vs The World's Greatest Tag Team

*Card subject to change.

Re: World Wrestling Entertainment
---
This isn't really a review, it's sort of just my thoughts.
Summerslam looks strong, Ziggler / Orton has potential to be something great both are very athletic and could clash correctly if booked well, so good luck on that front and I hope to see something great.
Christian / Edge is exciting and I'd love to see this booked correctly as well, brother vs. brother matches never disappoint so I am really pumped for this one. Christian the champion also mixes this up because Edge is usually the one in the spotlight so I am very excited to see the results.
Kaval / Sin Cara looks pretty awesome, I also love that ECW was kept it is a great way to propel new talent and get some new writing in that just wouldn't fit on the other shows. It looks really cool and these two seem to be very well
matched
if that makes sense.
Jericho and Punk as a tag team looks to be pretty odd but yet cool, because they are both pretty amazing heels, pretty great faces, but they are both very different in the aspects of how they act as those roles. I could see them being a dominant tag team and I'm pretty excited for this match.
The one thing that really intrigues me about your thread is the transparent pictures and how it is laid out. The dividers between segments is really cool and it is a great addition. The pictures for the brands and summerslam are also great and it really sets your BTB apart from the rest.
Very sleek and cool, I really like where this is heading. This era could be very good and very fun with the amount of talent there is if it is utilized correctly. Good luck with this BTB I will be following.
---
Re: World Wrestling Entertainment
---
Very clean and sleek looking thread, which is always a plus but, I'd slow down on posting your shows. Give readers a chance to read them, maybe post them a few days apart as opposed to a weeks worth of shows in the one day.
Posting Rules

You may not post new threads

You may not post replies

You may not post attachments

You may not edit your posts

---

HTML code is Off

---