Learning to break kayfabe
Join Date: Jan 2013
Location: Belfast, Northern Ireland
Posts: 173
Points: 15
WWE 2013 - Massive Change for the New Era
---
Hello Everyone, this is my first EVER thread! I decided to give it ago because I was looking at a lot of the others and I liked what I seen, I will start of bad and I know that but as time gradually goes past I will find more idea's and also get some pictures in!

I will be starting from the just passed 2013 Royal Rumble which sadly ended in a John Cena win! Although not the case here, below are my rosters, administrators, title holders etc. each of these will be changed as I go through the story just to keep people on track! Hope you enjoy :)


WWE 2013: Massive Change for a New Era
A WrestlingSteve64 Promotion
Raw = Red/Smackdown = Blue

Pay Per Views
Royal Rumble
January 27 - Phoenix, AZ
Elimination Chamber
February 17 - New Orleans, LA
WrestleMania 29
April 7 - East Rutherford, NJ
Extreme Rules
May 19 - St. Louis, MO
Breaking Point
June 16 - Chicago, IL
Money In The Bank
July 14 - Philadelphia, PA
SummerSlam
August 18 - Los Angeles, CA
Night of Champions
September 15 - Detroit, MI
Over The Limit
October 6 - Buffalo, NY
Hell In A Cell
October 27 - Miami, FL
Survivor Series
November 24 - Boston, MA
TLC
December 15 - Houston, TX[/B]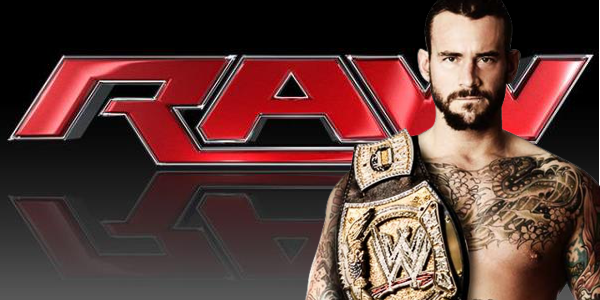 -RAW Administration-
Interim General Manager: Vickie Guerrero
Commentary Table: Jim Ross and Jerry 'The King' Lawler
Backstage Interviewers: Scott Stanford and Matt Striker
Ring Announcer: Justin Roberts

-Champions-
WWE Champion: CM Punk
WWE United States Champion: Antonio Cesaro
WWE Tag Team Champions: Kane and Daniel Bryan
WWE Divas Champion: Kaitlyn


-Roster-
AJ Lee
Alex Riley
Big E Langston
Brock Lesnar
Brodus Clay
Cameron
CM Punk
Daniel Bryan
David Otunga
Dean Ambrose
Dolph Ziggler
Dwayne 'The Rock' Johnson
Epico
Evan Bourne (Injured)
Jack Swagger (Inactive)
John Cena
JTG
Kane
Kofi Kingston
Mason Ryan (Inactive)
Michael McGillicutty
The Miz
Naomi
Primo
R-Truth
Rey Mysterio (Inactive)
Roman Reigns
Ryback
Santino Marella
Seth Rollins
Tamina Snuka
Tensai
The Undertaker (Inactive)
Triple H (Inactive)
Zack Ryder

Teams/Rosters

The Shield: Damien Sandow, Roman Reigns and Seth Rollins
The Colons: Epico and Primo and Rosa Mendes
Team Hell No: Kane and Daniel Bryan
Team Cobro: Santino Marella and Zack Ryder
Dolph Ziggler, Big E Langston and AJ Lee
CM Punk and Paul Heyman
Brodus Clay, Naomi and Cameron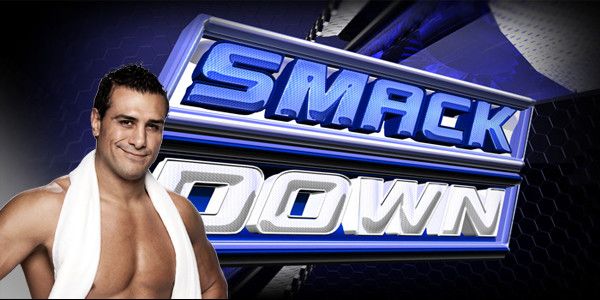 -Smackdown Administration-
General Manager: Booker T
Commentary Team: Michael Cole and JBL
Backstage Interviewers: Matt Striker and Todd Grisham
Ringside Announcer: Lillian Garcia

-Champions-
World Heavyweight Champion: Alberto Del Rio
WWE Intercontinental Champion: Wade Barrett
WWE Tag Team Champions: Kane and Daniel Bryan
WWE Divas Champion: Kaitlyn

-Smackdown Roster-
Aksana
Alberto Del Rio
Alicia Fox
Antonio Cesaro
Big Show
Camacho
Christian (Injured)
Cody Rhodes
Curt Hawkins (Inactive)
Damien Sandow
Darren Young
Drew McIntyre
Ezekiel Jackson (Injured)
The Great Khali
Heath Slater
Hornswoggle
Hunico
Jey Uso
Jimmy Uso
Jinder Mahal
Johnny Curtis
Justin Gabriel
Kaitlyn
Layla
Mark Henry (Injured)
Natalya
Randy Orton
Ricardo Rodriguez
Rosa Mendes
Sheamus
Sin Cara
Ted DiBiase (Inactive)
Titus O'Neil
Tyson Kidd
Wade Barrett
William Regal
Yoshi Tatsu

Teams/Rosters

Team Rhode Scholars: Damien Sandow and Cody Rhodes
The Prime Time Players: Titus O'Neil and Darren Young
3MB: Heath Slater, Drew McIntyre and Jinder Mahal
The Great Khali and Hornswoggle
Justin Gabriel and Tyson Kidd
Alberto Del Rio and Ricardo Rodriguez
 
-Championship History-

WWE Championship
CM Punk
November 20, 2011 - ???

World Heavyweight Championship
Alberto Del Rio
January 11, 2013 - ???

WWE United States Championship
Antonio Cesaro
August 19, 2012 - ???

WWE Intercontinental Championship
Wade Barrett
December 31, 2012 - ???

WWE Tag Team Championships
Team Hell No
September 16, 2012 - ???

WWE Divas Championship
Kaitlyn
January 14, 2013 - ???
---
Last edited by WrestlingSteve64; 02-09-2013 at

07:18 PM

.
Re: WWE 2013 - Massive Change for the New Era
---
I can't wait to see what you bring to this
Learning to break kayfabe
Join Date: Jan 2013
Location: Belfast, Northern Ireland
Posts: 173
Points: 15
Re: WWE 2013 - Massive Change for the New Era
---
2013 Royal Rumble
27th January 2013;Phoenix, Arizona


The show starts with the usual pyrotechnics to introduce everyone to one of the Grand slam PPV's in the WWE, the Royal Rumble!! We are then welcomed to the show by the voices of Michael Cole, Jerry Lawler and JBL. Michael Cole goes on to inform us of the great night ahead and the action packed show that is in stall for the millions watching, Jerry Lawler throws in the name of The Rock which gets the three commentators talking. JBL says that The Rock has no chance tonight against CM Punk, he says that CM Punk is the Best in the World and that The Rock has wrestled 2 matches since he returned. Jerry Lawler says that Rock is the people's champion and he know's what it takes to be the champion of the WWE. Before they could go any further though they are interrupted...

'NO CHANCE IN HELL'

Out comes the WWE Chairman, Vince McMahon! Vince does his usual walk to the ring with the arms and legs going in all directions as many of the crowd bow down to him. Vince climbs into the ring and gets himself a microphone ready to speak to the WWE Universe, but waits to say anything as the crowd chair and chant his name. Vince finally starts to talk with a real happy tone of voice as if he has a big plan in stall for the WWE Universe. Vince starts of by saying that tonight is one of the biggest nights in the WWE because tonight the winner of the Rumble will open doors to greatness and main event Wrestlemania 29! He also mentions that tonight The Rock will finally gain what is rightfully his and take the WWE Championship from the snake that is CM Punk and reminds everyone of The Shield get involved CM Punk would be stripped of the WWE Championship. Vince then tells the WWE Universe that tonight he is not here to talk about the Rumble, Punk nor Rock, he tells them that there are more important things that he needs to address. He goes on to say that wrestling has been a part of him his entire life and that he was glad to do what he has done with a company like the WWE and work with the people that he has, he goes on to name a few like Eddie Guerrero, The Rock, John Cena, Owen Hart and Jerry Lawler! He then goes on to say that his time as the boss of the WWE is now coming to an end and it wont be too long before someone else takes the reigns of the WWE, he says that he has been preparing for this for a very long time and thinking of whom will take over from him and has narrowed it down to 3 people who will be revealed the following night on Monday Night RAW. He says that is final night in the WWE will be that of Wrestlemania 29 and he will bow out on the grandest stage of them all! He tells the fans to enjoy the rest of the show and to expect the unexpected!

We return to the announce table which has 3 announcers in complete shock at what they have just heard and in disbelief that it was real. Michael Cole goes on to say that the 3 people who could take over the WWE could be anyone and many people could lose their jobs! Jerry reminds us that the first match is about to get started for the World Heavyweight Championship!




World Heavyweight Championship;Last Man Standing;Alberto Del Rio (w/ Ricardo) v Big Show

This match as you can imagine was totally dominated by Big Show from the start with Del Rio getting some run ins of his own but straight away being shot down by Show. At the mid point Show turned his attention away from Del Rio and went for Ricardo Rodriguez but Ricardo managed to escape to the back and left ADR helpless. Show then went back to the ring and started to pound ADR with a chair telling him to stay down, ADR though eventually turned the tables and took the legs from beneath show with the chair and in the process started to attack the now injured knee of Show. ADR rolled out of the ring to get another weapon to attack Show with but Show followed and attempted to charge ADR down only to be drop kicked to the leg, in which he collapsed to the ground and rolled in agony. At this point ADR began to signal to the back calling for someone to come out and from behind the curtain out came Ricardo on a forklift, making his way down the ramp to the cheers from the crowd when he reached the Big Show the rest was obvious, he brought the forks of the car down on top of show and prevented him from returning to his feet and with ADR already on his feet the referee counted to 10 and called an end to the match!

Winner and STILL World Heavyweight Champion - Alberto Del Rio!!!




We go backstage to Matt Striker who welcomes his guests at that time CM Punk and Paul Heyman! Punk grabs the microphone from the hands of Striker and says that he does not need some nobody to interview him and that he is the best interviewer in the company anyway. Punk goes on to say that tonight will be the greatest in his so far great career when he defeats The Rock and walks out of Arizona the WWE Champion and not only has that got great written all over it but that he has just found out the jerk that is Vince McMahon is hanging up the boots and letting some ignoramus take the job and says that he should get it because he would be the best at being boss just like everything else. This receives heat from the crowd and he goes on to say that the people don't matter and after tonight he will finally be seen as THE BEST IN THE WORLD




WWE Tag Team Championships;Team Hell No v Team Rhode Scholars

This was a well worked match with Rhodes and Sandow working well as a team but in the end Team Hell No showed that they are the best dysfunctional team ever in the WWE and got the win after Bryan drop kicked an illegal Sandow from the ring as Rhodes turned into a Chock Slam to then be locked in the Yes Lock and tap out!

Winners and STILL WWE Tag Team Champions Team Hell No!




We go backstage again to Matt Striker only this time he is accompanied by Ziggler, AJ Lee and Big E Langston. Matt asks Ziggler has he decided which number he has chosen from 1 and 2 to enter the rumble tonight as the answer needs to be given now. Ziggler says that he has decided and he has decided to enter at number 1, he says that number one has had 2 winners in the past and that after tonight it will be 3, he says that what he does tonight in the rumble will be him showing off as usual because tonight he will win the rumble go on to main event WM29 and win the WWE Championship and on the same night cash in his MITB briefcase and become World Heavyweight Champion as well. Ziggler walks off to get ready to make his way to the ring.




30 Man Royal Rumble Match

For the rumble match I decided to just give the numbers people entered and the number they were eliminated at and who by as this is my first PPV I wanted to keep it short until the last 4 maybe and then talk through that so below is the list of entrants numbers, elimination number and who eliminated them.

1. Dolph Ziggler;
2. Chris Jericho; 26; Dolph Ziggler
3. Jinder Mahal;2; Chris Jericho
4. Santino Marella;1; Dolph Ziggler
5. Carlito;5;Randy Orton
6. Big E Langston;14;Kane
7. Randy Orton;13;Chris Jericho
8. Primo;3; Big E Langston
9. Sin Cara;9;Antonio Cesaro
10. Heath Slater;4;Randy Orton
11. Brodus Clay;6;Big E Langston
12. Epico;7;Big E Langston
13. Tensai;8; Sheamus
14. Hurricane Helms;10;Antonio Cesaro
15. Sheamus
16. Alex Riley;11;Ryback
17. Antonio Cesaro;12;Ryback
18. Ryback;25;John Cena
19. Daniel Bryan;16;Kane
20. Titus O'Neill;15;Kane
21. The Miz;23;Rey Mysterio
22. Kane;17;Ryback
23. Wade Barrett;19;Bo Dallas
24. John Cena
25. Darren Young;18;John Cena
26. Shelton Benjamin;22;John Cena
27. Rey Mysterio;24;Brock Lesnar
28. Bo Dallas;21;Wade Barrett (Outside)
29. Goldust;20;Dolph Ziggler
30. Brock Lesnar



The final four left in the match were Dolph Ziggler who had lasted from number one, Sheamus who had entered at number 15, John Cena who had entered at number 24 and the surprise entrant in Brock Lesnar who came out in number 30. At this moment Ziggler had lasted the majority of the match because of Big E Langston and was in a bad state because of the length of time he had been in, Sheamus was the same but Cena and Lesnar were the freshest of the 4 as they had just recently entered. Lesnar and Cena stood either side of the ring and stared at each other as Ziggler and Sheamus lay on the mats, they stared for a couple of moments before the both of them charged at each other and started to hit each other with swinging hooks, this was the first time they had came toe to toe since Extreme Rules 2012. As they had each other in the corner with Cena having the advantage Ziggler managed to find his way to his feet and from nowhere to help Lesnar throw Cena over the ropes and eliminate him. Ziggler then asked Lesnar if he wanted to work together to eliminate Sheamus and Lesnar agreed but as Ziggler turned his back Lesnar grabbed him and threw him over the top rope to eliminate him. The last two now stood face to face in the ring Brock Lesnar and last year's winner Sheamus. The two of them went head to head for a good 15 minutes trying to overdo one another and putting on a power master class in the process but it came to an end when Lesnar failed to connect with the F5 and Sheamus went to connect with the Brogue Kick which missed wildly and saw Sheamus one leg over the ropes, Lesnar took advantage and connected with an elbow to the head of Sheamus to knock him over the rope and secure the win.

Winner of the 2013 Royal Rumble Match is BROCK LESNAR!!




The cameras then go to the back where The Rock stands with microphone in hand ready to talk to the people. The Rock begins by saying that after what he just say and Brock Lesnar winning the Rumble that it proves anything can happen here in the WWE he says that it proves tonight there is ever possibility of him leaving Arizona with the WWE Championship and that his 10 year wait will FINALLY be over! He says that CM Punk can claim to be whatever he wants to be but after tonight he will be nothing but a has been champion who's 400+ day title reign was ended by the people and their champion. The Rock says it's time to get the show on the road and put some boots to asses and says IF YOU SMELLLLLLLLLLLLLLLLLLLLLLLLLLLLLLLLLLLLLLLLLLLLLLLLLLL WHAT THE ROCK IS COOKING!

WWE Championship| CM Punk (w/Paul Heyman) v The Rock

The match starts with the two men going back and forth landing blows on one another to the amusement of the crowd with the cheers and boo chants. The Rock is the first to knock Punk to the ground and he starts to stomp on him again and again as Paul Heyman calls from the apron for him to stop. The Rock turns to Heyman to tell him to take his monkey ass up the ramp and stop annoying him but as Rock turns back round he meets the boot of Punk who now knocks Rock to the mat and the cheers begin to ring from Heyman. Punk then begins to go to work on all body parts of Rock to prevent him from making it back to his feet and from using his fists. 20 more minutes pass and The Rock is well and truly back in control with Punk having to roll from the ring and have Paul Heyman get onto the apron to avoid more beatings from Rock. Cm Punk eventually walks into a Rock Bottom and just as The Rock goes to connect with the Peoples Elbow the lights go off and The Shields music rings throughout the arena. The Shield can be seen making their way through the crowd to Rock and eventually make it to ringside but before they can act Paul Heyman begins to beg them on the mic not to act and to leave the arena before they cost Punk the title. The Rock is then too focused on Heyman and the Shield to notice that Punk has made his way to his feet, the Shield finally begin to back off and as Rock turned round he is hoisted up onto Punks shoulders and Punk connects with the GTS and goes for the pin 1....2....3!!!! Punk wins!

Winner and STILL WWE Champion CM PUNK!!

After the match The Shield climb into the ring and begin a beat down on The Rock as Punk and Heyman celebrate but as they do so the rest of the locker room make their way to the ring lead by Ryback, Sheamus and Orton and The Shield flee and make their way through the crowd. Meanwhile Punk manages to slip past and make his way to the top of the ring and shout BEST IN THE WORLD as he hold the WWE Championship above his head.

END OF SHOW


Quick Results

CM Punk def. The Rock - WWE Championship
Brock Lesnar won the 2013 Royal Rumble
Team Hell No def. Team Rhode Scholars - Tag Team Championships
Alberto Del Rio def. The Big Show - World Heavyweight Championship

---
Last edited by WrestlingSteve64; 01-31-2013 at

03:07 PM

.
Re: WWE 2013 - Massive Change for the New Era
---
ryback has alot of options now. big e. lesner. sheamus. big show. orton. and those matches can all be main events if they push it right. but they are on the inside, the powers that be, and dont see it how we see it.

all the guys from 3-5 years ago, are different now. its like, they never had the belts. fresh starts.

those little tid bits they show after and before commercials, showing the stats, that shit is real. its getting bigger, and there are more superstars now.

i hope they can ride this out so long that we never have another down period again. hell, im even trying, at this moment, to go to a sunday ass house show and sit front row. i got spoiled at the last smackdown in cleveland lol
Learning to break kayfabe
Join Date: Jan 2013
Posts: 38
Points: 0
Re: WWE 2013 - Massive Change for the New Era
---
I like your Rumble results. Definitely better options to win than Lesnar but I like anybody but Cena winning.
Learning to break kayfabe
Join Date: Jan 2013
Location: Belfast, Northern Ireland
Posts: 173
Points: 15
Re: WWE 2013 - Massive Change for the New Era
---
Quote:
ryback has alot of options now. big e. lesner. sheamus. big show. orton. and those matches can all be main events if they push it right. but they are on the inside, the powers that be, and dont see it how we see it.

all the guys from 3-5 years ago, are different now. its like, they never had the belts. fresh starts.

those little tid bits they show after and before commercials, showing the stats, that shit is real. its getting bigger, and there are more superstars now.

i hope they can ride this out so long that we never have another down period again. hell, im even trying, at this moment, to go to a sunday ass house show and sit front row. i got spoiled at the last smackdown in cleveland lol
Sorry but I don't see how this is relevant to my story? :L
Learning to break kayfabe
Join Date: Jan 2013
Location: Belfast, Northern Ireland
Posts: 173
Points: 15
Re: WWE 2013 - Massive Change for the New Era
---
Quote:
I can't wait to see what you bring to this
Cheers man, going to take my time with it
Learning to break kayfabe
Join Date: Jan 2013
Location: Belfast, Northern Ireland
Posts: 173
Points: 15
Re: WWE 2013 - Massive Change for the New Era
---
Quote:
I like your Rumble results. Definitely better options to win than Lesnar but I like anybody but Cena winning.
Lesnar has always been no my mind to win the Rumble so that I can have him at Mania
Learning to break kayfabe
Join Date: Jan 2013
Location: Belfast, Northern Ireland
Posts: 173
Points: 15
Re: WWE 2013 - Massive Change for the New Era
---
Raw Preview

After the Royal Rumble, Paul Heyman now has a WWE Champion and a definite Wrestlemania 29 main event wrestler under his management and likely future World Heavyweight Champion, what will Heyman, Punk and Lesnar all have to say on Monday Night Raw!

After the Rumble both Cena and The Rock will feel unhappy after they failed to keep promises that they would win the Rumble and WWE Championship respectively, what is next for the two biggest superstars in the WWE today?

With it announced on WWE.com that CM Punk will defend his WWE Championship inside the Elimination Chamber there will be matches on RAW to announce the participants for the match and all the RAW roster will be hungry for the WWE Championship.

Now finally... With Vince McMahon announcing at the Royal Rumble that he will finally give up his role as the WWE Chairman and pass the torch so to speak to the next Chairman of the WWE, who will be the THREE people that he has narrowed it down to. This is a massive change and a new era for the WWE.

Rumors in WWE

Today it was released that 2 of the people that Vince McMahon have likely chosen to take over are of course Stephanie McMahon his daughter and her husband and former WWE superstar HHH. It is still unclear though, to whom person number three is and if Vince ever considered selling the company instead. It has been said though that whoever has been chosen will not take over fully until after Wrestlemania 29.

Many people have been speculating to what Vince meant by that he would be bowing out at the WM29 PPV, some people have said that he will be given a massive send off and few saying that he will wrestle in a match and win. Some people have said though that he might have some part to play in the Undertaker/Streak match if that happens this year because of the Undertakers condition. People have said Vince does not want Taker's streak to continue after his reign and might end it this year.

WWE are said to some time in the distant future that they will be giving one lucky reader of WWE 2013 a chance to be on the WWE Roster and work in the development roster but this is not confirmed as they are not sure as to how it will work!

Many speculation has been going around of who will be CM Punk's opponent at WM29 with names such as Jericho, Orton, Henry and Sheamus being thrown into the hat. Nothing has yet been given away but expect Punk to be WWE Champion until that night!

WWE are said to be set on continuing their current run of throwing development stars into big story lines like they have done the past few months with the likes of Ryback, Brad Maddox and the 3 members of The Shield by bringing Bo Dallas through to feud with Intercontinental Champion Wade Barrett.
Learning to break kayfabe
Join Date: Jan 2013
Location: Belfast, Northern Ireland
Posts: 173
Points: 15
Re: WWE 2013 - Massive Change for the New Era
---
Monday Night RAW
28th January 2013|Phoenix, Arizona




The show kicks off with the usual pyrotechnics with the roaring crowd making themselves heard in the background. We are welcomed to the show by Jerry Lawler and Jim Ross who is returning from illness at the Royal Rumble to be here tonight. They go straight into the happenings of last night at The Royal Rumble PPV, JR talks about the Rumble...

Jim Ross: "Last night at the Rumble folks Brock Lesnar made a shock return to win the 2013 Royal Rumble and will now face for a World Title at Wrestlemania!"

Jerry Lawler: "One can only imagine that Lesnar will face off for the World Heavyweight Championship because of the fact that the WWE Champion is also a client of Paul Heyman, CM Punk".

Jim Ross: "Tonight there is expected to be a lot of answered answers, what is next for The Rock and John Cena after a pretty unsuccessful Royal Rumble? Will Lesnar announce who he will face at Wrestlemania 29? It has been confirmed that CM Punk will defend his title in the Elimination Chamber but who will he face? And finally, who will replace Vince McMahon as the new WWE Chairman?"


'No Chance in Hell'

Out comes Vince McMahon in his usual march to the ring with a big smile on his face looking ready to address the WWE Universe, he grabs a microphone and gets ready to talk to the audience. He takes a moment before opening his mouth as the crowd chant his name and bow down to him, signs in the crowd read 'forever the boss'.

Vince McMahon: "Thank you! Welcome to Monday Night RAW! As you all know I am soon to be giving up my position as the WWE Chairman to someone that I believe will be right to lead this company in to the future. I think that it is now time to bring to you the people that will be leading this company to the future! There have been a lot of people that have applied for the role when I first announced that I would hand this company over to someone, only three people have been chosen for the position and now allow me to introduce them... My daughter Stephanie McMahon!"


'All Grown Up'


Stephanie walks out to the ramp to huge ovations from the WWE Universe as she walks to the ring another them song rings out throughout the crowd...


'The Game'


The crowd goes crazy as HHH walks out to the stage as Stephanie just enters the ring and hugs her dad. HHH comes out on the CEO suit and short hair with a massive smile on his face, he makes his way to the ring to be greeted with a hug and a kiss from his wife Stephanie and a firm hand shake from Vince McMahon. The crowd go crazy at the fact that Vince, Stephanie and HHH all stand side by side in the middle of the ring but before the third person is announced they all pick up microphones.


Stephanie: "Dad can I just say what an honor it would be to take over the WWE from you, to carry on the legacy that you have created into a new era and an era led by me. I have to tell you now that no one has a better knowledge of this company than me and HHH and I am saying right now that as husband and wife we could co-own the company into this new era."

HHH: "Vince, your daughter being wise as she always is. There is no one that knows more about this company both inside and out than me and Stephanie and im pretty sure that these fans would love to see us take over from you! Just listen to them and the reaction that they gave when they welcomed us out here tonight! So how about we welcome your third choice out here now and inform them that they are no longer required for the role? Come on out person number 3!"

After a few seconds no one comes out and the arena sits in silence.

HHH: "I guess guy number 3 realized that they were no longer right for the role Vince so I think its time to announce me and..."


'Here comes the Money'


Shane McMahon: "Actually Hunter, guy number three is happy to come out and announce his position for the Chairman position. You see I have experience in management and I would be much, much better at the role of chairman, I have always been the first man on the list for the job! But I, will not take the back seat ass kissing role that you and Stephanie are taking right now, I plan to enforce my right to be WWE Chairman and that force begins right NOW! You see to be the boss you need to have your inside men, your contacts to help you out in a time of need, allow me to introduce some of mine, just for you Hunter!"


'Shield of Justice'


Out come The Shield from the crowd and start to make their way to the ring toward Stephanie, Vince and HHH. HHH trying to protect them both tells them to stand back as The Shield jumps the barricade and surrounds the ring preventing any of them from leaving. As they jump into the ring Stephanie and Vince leave leaving HHH in the ring on his own. HHH tries to take them all on, on his own but after a few minutes the numbers get the better of him and they begin to beat him down. Eventually they beat him unconscious and throw him from the ring, they then pick him up and hit him with a triple power bomb threw the announce table. The Shield then flee the arena threw the crowd. As Stephanie attends to HHH and Vince climbs back into the ring and grabs a microphone.


Vince McMahon: Shane, what are you doing? This is uncalled for! You have ruined your every chance to be the next chairman of the WWE because I will not stand for this and you trying to force your way into the chairman position! This ends...

Shane McMahon: Actually Dad, I can use force because I am about to make your life a living nightmare until you agree to hand the WWE Chairman position to me and the nightmares are about to begin!

The lights suddenly go out and a giant BONG is heard throughout the arena and the crowd go wild as another BONG arrives not long after it. The lights come on and Undertaker is stood in the ring behind Vince, as Vince turns round and Taker hoists him into a Tombstone and plants him on his head. The Undertaker then gets into his usual pose on one knee and sticks his tongue out to seemly announce his return to the WWE.


--------------------Commercial Break--------------------


Dolph Ziggler (w/ AJ and Big E) vs. Chris Jericho|Elimination Chamber Qualifying Match

This match was as you expected a masterclass between one of the best and a former best in the company. The two of them showed great mat and technical ability but Ziggler obviously had the advantage with numerous outside interference from both Big E and AJ as they tried to help Ziggler to win. Eventually though their plan was ruined when the referee caught Big E going for Jericho and stopped him before he could and removed both him and AJ from ringside. This left the match to be more open and to allow the two great wrestlers to show their real ability.

The match went on for a couple more minutes with the two of them going back and forth with many near falls, and Ziggler continuing to show off while competing which was the downfall of Ziggler as he showboated and boasted to the crowd he had not noticed Jericho recovering to his feet as ziggler turned into a Codebreaker for the three count and the end of the match

Winner via Pinfall|Chris Jericho|10:36


--------------------Commercial Break--------------------


Jerry Lawler: Welcome back to Raw, so far tonight we have had an action packed night so far! We have had the return of Stephanie McMahon, HHH, Shane Mcmahon and The Undertaker!! The return will be more remembered by Undertaker and Shane though as they wrecked havoc over Vince and HHH along with the Shield just as Vince was about to announce the new Chairman of the WWE!

JR: It looks like Shane is going to force his father into making him the WWE Chairman, maybe because he thought he has no chance without doing so. Shane has the Shield and Undertaker under his control and I cant see anyone stopping him from getting his goal!

Lawler: We have also seen Chris Jericho be the first man to qualify for the WWE Championship Elimination Chamber match and will now have the chance to walk into the Wrestlemania the WWE Champion but up next we have the next of the qualifying matches and then The Rock is in the house to address his WWE Championship defeat to CM Punk!

'S.O.S'


Kofi Kingston v David Otunga|Elimination Chamber Qualifying Match

The match was a quick and poor one between two men with opposite styles but Otunga dominated the majority of the match with his strength and power continually beating him down any time he tried to make his way back to his feet, Otunga done a lot of flexing his muscles throughout the match showing off and eventually it came back on him when Kingston began to get the upper hand using his high flying ability to perfection hitting various dropkicks and knees to the face of Otunga.

The match finished in style with Kofi Kingston with both him and Otunga fighting on the turnbuckle and Otunga attempting to get Kofi with a superplex off the top rope but Kofi escaped and knocked Otunga to ground and when they both recovered to their feet Otunga in the ring and Kingston on the ropes, out of no where Kofi connected with a super Trouble in Paradise off the top rope and connecting to Otunga and went for the pin 1...2...3!

Winner Via Pinfall|Kofi Kingston|5:25


--------------------Commercial Break--------------------


'If You Smell'


The Rock walks on to the ramp without his usual smile and without the usual match from and to each side of the stage but walks straight to the ring ignoring the massive cheer that he received when his music hit and he appeared. He got straight into the ring and grabbed a microphone and still stood with the same plan and blank face he had since he walked onto the stage but he then began to talk...

The Rock: "Stop, you people should not be cheering The Rock, you people should not give The Rock a warm welcome tonight! The Rock has failed, failed for the first time in his life to achieve something that he was so certain he was going to achieve!"

A Rocky Chant Runs Through The Arena

The Rock: "The Rock promised that he would deliver, The Rock promised he would rid the people of the sarrow that they have felt under the dark title reign of WWE Champion CM Punk which has now reached 435 days and he failed to break it and shine light upon the WWE. The Rock does not deserve to be cheered, CM Punk won fair and square, The Shield came to ringside but never got involved! I just was not good enough."

Fans begin to jeer as the Rock says he wasn't good enough

The Rock: Too be honest The Rock has nothing left to do now in the WWE I failed to win the WWE Championship against CM Punk, I have not been offered a chance to participate in the Elimination Chamber and that gives me no hope to be at Wrestlemania 29, it is time for The Rock to...


'The Time is Now'

More boos that cheers are heard as Cena makes his way onto the ramp with microphone in hand


John Cena: Wow! Hasty crowd here tonight! Rock why are you out here moaning about losing the WWE Championship, I have been in your position twice and one of those moments is right now! Like you yesterday i promised the WWE universe that I would win the Royal Rumble and go on to Wrestlemania to become a World Champion and I failed, the same thing happened at Wrestlemania 28 when I promised that I would beat you for almost a year and I lost! I will be WWE Champion in 2013 and that is a promise I keep!

The jeers continue to be louder than the cheers as Cena says that

Cena: Rock I have an offer for you! I at the minute do not have the chance to face for the WWE Championship, I rejected the chance to compete in the Rumble, because there is only one way that I want to win the title and that is to make up for Wrestlemania 28! By beating you Rock in a match to determine the #1 Contender to the WWE Championship! This time I will succeed!

The Rock: Cena, shut your mouth! You can come out here and run your mouth to The Rock all you want but I am not interested, I beat you and I am done now that the WWE Championship is out of my hands,you can succeed elsewhere!

Cena: If you are afraid of a rematch Rock then that is fine, if your confidence has been knocked because Punk beat you once then that is fine but Punk has beat me 6 times in a row and I still have not given up on the WWE Championship! I have a desire to be champion and I will be champion so im giving you until the night after the Elimination Chamber for an answer Rock! Think about it.


--------------------Commercial Break--------------------


6 Man Tag Match|Antonio Cesaro and Team Rhode Scholars v Team Hell No and The Miz


As it has been this kind of match is what has been making the Tag team division in the WWE noticeable again with top teams quite like the ones on show here. The match started with Kane having the upper hand on Cody Rhodes hitting him with various upper cuts and a suplex before tagging in Daniel Bryan who technically outclassed Rhodes and kept him on the ground away from making a tag to Cesaro or Sandow but Rhodes managed to escape with a perfect dropkick and crawled his way to Cesaro for the tag who then picked apart Bryan and isolated him making various tags between Sandow and Rhodes the three of them kept Bryan away from the tag.

Bryan eventually got a tag to The Miz while Cesaro was the legal man and all 3 men went at it clearing the ring leaving Cesaro and Miz, Miz though walked straight into an uppercut from Cesaro and was then planted with a Neutralizer and then a Crossrhodes from a recovered Rhodes for the pin.

Winners Via Pinfall|Antonio Cesaro and Team Rhode Scholars|12:59


-We go backstage to Matt Striker-

Striker: "Hello, please welcome my guest at this time Ryback! Ryback, last night you managed to eliminate three people before finally being eliminated by John Cena, what do you have to say?"

Ryback: "Last night,I was hungry for one thing and that was to feed upon and hurt everyone I came in contact with! My aim was not solely on winning the match but to hurt people and preventing others from doing so. When I learned that The Shield had not entered I lost sight because I had an appetite for the three of them and John Cena took advantage."

Jeers from the crowd as Ryback mentions Cena

Ryback: "I missed the opportunity to feed on the three members of the Shield which is why right now I am asking the Shield. Dean Ambrose, Roman Reigns and Seth Rollins to face me in a 3 on 1 Gauntlet Match at the Elimination Chamber PPV! I will waiting to feed upon their answer! FEED ME MORE!" FEED ME MORE!

The crowd chant FEED ME MORE along with Ryback


--------------------Commercial Break--------------------


Singles Match|Ryback v Tensai

This was as you expect a squash match at Ryback takes his frustrations out on Tensai hitting him as soon as the bell rang with a Meathook Clothesline and then picking him up to connect perfectly with Shellshocked for the pin and the win

Winner Via Pinfall|Ryback|0:36


--------------------Commercial Break--------------------

'Cult of Personality'

CM Punk walks out onto the ramp with a smile on his face holding tightly to his WWE Championship as he is accompanied by Paul Heyman. Both of them make their way to the ring as Punk holds his WWE Title above his head so that everyone can see that is there. As they get into the ring it is Paul Heyman that grabs a microphone and goes to talk rather than Punk.

Heyman: "CM Punk comes out here today to address the WWE Universe, but he has asked me to do the honors as you people in Phoenix, Arizona are not worthy to share the same air of the WWE Champion and BEST IN THE WORLD, CM Punk!"

This receives loads of head from the crowd

Heyman: "CM Punk has now done all there is to be done and defeated any opponent that has came his way all by himself! Punk has been WWE Champion for 435 days, and I can tell you that will never be accomplished in the modern era again! CM Punk has beaten, Rock, Cena, Orton, Jericho, Big Show and ADR! There is not one man left for him to face."

Heat continues to come from the crowd

Heyman: "CM Punk might as well retire with the WWE Championship because we all know that no one in this company can beat him and the one man on everyone's lips is Brock Lesnar but he is a client of mine to and he is ready to take the World Heavyweight Championship! So if it is OK with CM Punk I would like to invite the future World Heavyweight Champion out here! Brock Lesnar!"

Punk nods his head and cheers come from the crowd for Lesnar

'Next Big Thing'

Lesnar walks on to the stage and marches back and forth as the crowd go wild, he eventually stops at the top of the ramp looking down on Punk and Heyman while doing his jumping on the spot. He then begins to walk towards the ring and then does a lap on the outside before hoping on the apron and getting into the ring and taking the microphone from Paul Heyman.

Lesnar: "Paul I have known you for a very long time and I think me and you both know that CM Punk is not the Best in the World, that is in fact me"

Punk looks at Lesnar startled as the crowd go nuts

Lesnar: "Now hear me out, I am just hear to announce the title that I am going to face for at Wrestlemania and Paul here has mentioned that title numerous times for you all seeing as I am good friends with him he knows. Though I have started to wonder, with CM Punk claiming to be the Best in the World which match would I prefer"

The fans start a destroy Punk chant as Lesnar acknowledges them and laughs

Lesnar: "I have the chance to decide whenever I want to, I can decide the say before Wrestlemania! I will need time to think about it and for that I will give my answer next week, so I would like to offer my hand to you Punk in respect"

Lesnar reaches his hand out to Punk as Heyman talks him into the shake telling him to hurry before he Brock changes his mind to which Punk offers his hand back. As they lock hands Lesnar hoists Punk onto his shoulder and hits him with the F5 as Paul Heyman screams for Lesnar not too, Lesnar gets back to his feet and grabs the microphone...

Lesnar: "I choose the WWE Championship, Punk!"


--------------------END SHOW--------------------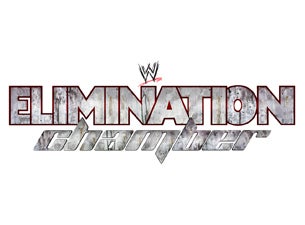 Elimination Chamber Card so Far

Elimination Chamber|CM Punk (c) v Chris Jericho v Kofi Kingston v ??? v ??? v ???|WWE Championship



---
Last edited by WrestlingSteve64; 01-31-2013 at

03:10 PM

.
Posting Rules

You may not post new threads

You may not post replies

You may not post attachments

You may not edit your posts

---

HTML code is Off

---