WWECW 2006
---
In 2006, ECW rose from the ashes and became its own brand once again... but under the World Wrestling Entertainment banner. Restricted by the ideologies of Vincent Kennedy McMahon, the brand never managed to come close to the weight its name actually carries.
What would have happened if things were done differently?
What would have happened if things were done
RIGHT
?

ROSTER
Interim-General Manager: Vince McMahon
Commentators:.Jim Ross & Jerry Lawler

Heel/Face

Big Show
Carlito Colon
Chris Masters
Edge
Eugene
Gene Snitsky
Goldust
John Cena
Johnny
JTG
Kane
Kenny
Lance Cade
Matt Striker
Mick Foley
Mikey
Mitch
Nicky
Rene Dupree
Ric Flair
Rob Conway
Rob Van Dam
Robbie McAllister
Rory McAllister
Shad Gaspard
Shawn Michaels
Shelton Benjamin
Trevor Murdoch
Triple H
Val Venis
Viscera
Candice Michelle
Lita
Maria Kanellis
Mickie James
Trish Stratus
Torrie Wilson
Victoria

TAG TEAMS
Big Show & Kane
Cryme Tyme (JTG & Shad Gaspard)
The Highlanders (Robbie & Rory McAllister)
La Résistance (Rene Dupree & Rob Conway)
The Redneck Wrecking Crew (Lance Cade & Trevor Murdoch)
The Spirit Squad (Johnny, Kenny, Mickey, Mitch & Nicky)
V-Squared (Val Venis & Viscera)



Results
World Tag Team Championships: Big Show & Kane (c) def. Carlito & Chris Masters
Money In The Bank Ladder Match: Rob Van Dam def. Shelton Benjamin, Ric Flair, Finlay, Matt Hardy & Bobby Lashley
United States Championship: John "Bradshaw" Layfield W/Jillian Hall def. Chris Benoit (c)
Hardcore Match: Edge W/Lita def. Mick Foley
The Boogeyman def. Booker T & Sharmell
Women's Championship: Mickie James defeated Trish Stratus (c)
Casket Match: The Undertaker defeated Mark Henry
No Holds Barred Match: Shawn Michaels def. Vince McMahon
World Heavyweight Championship: Rey Mysterio def. Randy Orton & Kurt Angle (c)
Playboy Pillow Fight: Torrie Wilson def. Candice Michelle
WWE Championship: John Cena (c) def. Triple H
---
GONE, BUT NEVER FORGOTTEN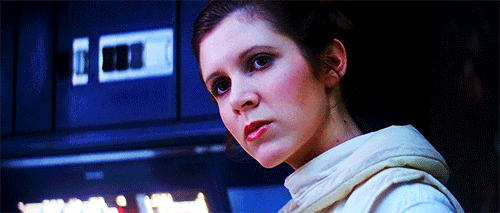 ---
Last edited by Frakkles; 01-13-2013 at

01:45 AM

.
Re: WWECW 2006
---
Interesting time period, looking forward to it.

Very curious to see how you believe ECW should have been run differently.
Re: WWECW 2006
---
In terms of talent, 2006 was a great year for the WWE - Cena, Edge, Umaga, Triple H, HBK, Rob Van Dam... The potential was unlimited, but they kinda' squandered it. This looks good, I'll be interested to see where and how you bring ECW in and how it will differ to real life. Good luck
---
Nobody's gay for Moleman.
Join Date: Apr 2012
Location: in a mick malthouse
Posts: 1,523
Points: 164
Re: WWECW 2006
---

ROSTER:
General Manager: Theodore Long
Commentators: Michael Cole & Tazz

Heel/Face

Batista
Big Vito
Brian Kendrick
Bobby Lashley
The Boogeyman
Booker T
Chavo Guerrero
Chris Benoit
Finlay
Funaki
Gregory Helms
Hardcore Holly
Jamie Noble
Joey Mercury
John "Bradshaw" Layfield
Johnny Nitro
Ken Kennedy
Kid Kash
Kurt Angle
Mark Henry
Matt Hardy
Nunzio
Paul Burchill
Paul London
Psicosis
Randy Orton
Rey Mysterio
Scotty 2 Hotty
Super Crazy
Sylvian
Tatanka
Undertaker
William Regal
Ashley Massaro
Jillian Hall
Kristal Marshall
Layla El
Melina Perez
Sharmell Sullivan
Vickie Guerrero

TAG TEAMS
Londrick (Paul London and Brian Kendrick)
The Mexicools
MNM (Joey Mercury, Johnny Nitro and Melina)
The Pitbulls (Jamie Noble & Kid Kash)
Funaki & Scotty 2 Hotty



---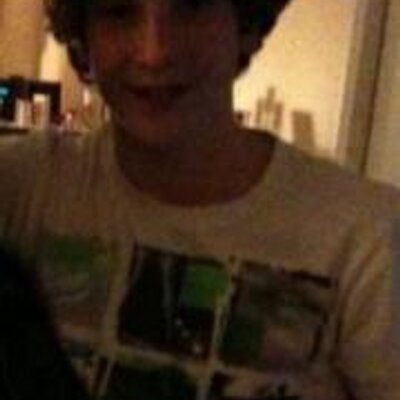 ---
Last edited by sexytyrone97; 01-15-2013 at

08:22 AM

.
Re: WWECW 2006
---
LIST OF CURRENT CHAMPIONS
RAW
WWE Heavyweight: John Cena
Intercontinental: Shelton Benjamin
World Tag Team: Big Show & Kane
Women's: Mickie James

SMACKDOWN
World Heavyweight: Rey Mysterio
United States: John Bradshaw Layfield
WWE Tag Team: MNM (Joey Mercury & Johnny Nitro)
Cruiserweight: Gregory Helms

2006 PPV SCHEDULE
Backlash - April 30th 2006 - Rupp Arena, Lexington, Kentucky
Judgment Day - May 21st 2006 - U.S. Airways Arena, Phoenix, Arizona
ECW One Night Stand - June 11th 2006 - Hammerstein Ballroom, New York City, New York
Vengeance - June 25th 2006 - Charlotte Bobcats Arena, Charlotte, North Carolina
Saturday Night's Main Event - July 15th 2006 - American Airlines Arena; Dallas, Texas
Great American Bash - July 23rd 2006 - Conseco Fieldhouse, Indianapolis, Indiana
Summerslam - August 20th 2006 - TD Banknorth Garden, Boston, Massachusetts
Unforgiven - September 17th 2006 - Air Canada Centre, Toronto, Ontario
No Mercy - October 8th 2006 - RBC Center, Raleigh, North Carolina
Cyber Sunday - November 5th 2006 - U.S. Bank Arena, Cincinnati, Ohio
Survivor Series- November 26th 2006 - Wachovia Center, Philadelphia, Pennsylvania
Armageddon - December 16th 2006 - Richmond Coliseum, Richmond, Virginia
---
GONE, BUT NEVER FORGOTTEN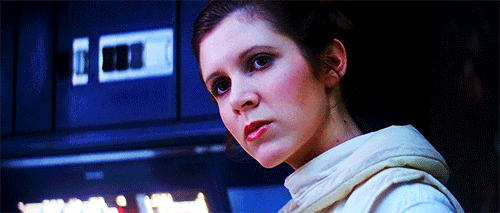 ---
Last edited by Frakkles; 01-13-2013 at

09:22 AM

.
Re: WWECW 2006
---
MONDAY NIGHT RAW
~ The Wrestlemania Hangover ~
Monday 3RD April 2006 @ Allstate Arena, Chicago, Illinois


Coming off the back of a hugely successful Wrestlemania, Raw rolls right back into the same venue that hosted the biggest wrestling event of the year just 24 hours prior! Monday Night Raw comes to you live from the Allstate Arena and the fall-out from Wrestlemania is sure to be the center of attention for everyone watching, whether it's in the arena or from the comfort of their living rooms.

After a titanic struggle with Triple H, John Cena walked out of Wrestlemania still the WWE Champion but now comes a task that may even top that of The Game! Cena goes one on one with none other than Triple H's best friend, Shawn Michaels. Shawn himself had a big time match at Wrestlemania as he defeated Vince McMahon in a No Holds Barred war that saw Shawn fly twenty feet through the air down onto Vince McMahon's body right, sending him straight through a table! While both men will surely be feeling the effects of their respective contests, they're going to have to be at the very top of their games in this one because the eyes of the world will be on them both and you've got to think that Triple H won't be too far away from this one. Will John Cena triumph once again? Or can the Heart-Break Kid stop this show too?

In other big news coming out of Wrestlemania 22, Rob Van Dam overcame five other men and retrieved the Money In The Bank briefcase to earn himself a shot at either the WWE or World Heavyweight Championship at any point within the next year. Rob is in action on Raw against a man who fell short in his attempt to win the World Tag Team Titles, Chris Masters. If he manages to pick up a victory over Rob Van Dam in singles action, however, you can be sure that Masters will put himself right into the mix. Someone who was unsuccessful in the Money In The Bank contest, however, was the Intercontinental Champion, Shelton Benjamin. Shelton came within a few inches of winning the briefcase but fell just a little bit short. His first step on the road to redemption is a big one as he takes on one half of the World Tag Team Champions, Kane. Will Shelton be able to be able to get back to winning ways on Raw? Or will The Big Red Machine stake his own personal claim for a shot at becoming the next Intercontinental Champion?

After months of obsessing over her, Mickie James achieved her dream and defeated her idol, Trish Stratus, to become the new Women's Champion. Mickie celebrates her title victory by teaming up with Candice Michelle to take on Torrie Wilson and the same woman she defeated to become champion just last night, Trish Stratus. You can be sure Trish will be look to gain a measure of revenge over Mickie, the question is will she be able to get it?

Raw also sees Ric Flair in action again following his failure to win the Money In The Bank briefcase. Ric goes up against a young upstart and one of the members of The Spirit Squad in Kenny. With The Spirit Squad by his side, Kenny has a huge numbers advantage over the 16-time World Champion. Will he able to turn that advantage into one of the biggest victories of his entire career?

We'll also see the much anticipated debut of Umaga and we'll hear an update on Vince McMahon's condition following his brutal beating last night at the hands of Shawn Michaels.

Oh and let's not forget Edge! He and Lita will both be in the building too!

All this AND more on what is sure to be an action packed edition of Raw!
CONFIRMED FOR TONIGHT:
Non-Title Match:
WWE Champion
John Cena Vs Shawn Michaels
"Mr Money In The Bank"
Rob Van Dam Vs Chris Masters W/Carlito Colon
Women's Champion
Mickie James & Candice Michelle Vs Trish Stratus & Torrie Wilson
Non-Title Match:
Intercontinental Champion
Shelton Benjamin Vs
World Tag Team Champion
Kane W/Big Show

Kenny W/The Spirit Squad Vs Ric Flair

PLUS...
We will receive an update on Mr McMahon's condition following his match with Shawn Michaels!
Edge, Lita & Triple H will all be in attendance!
The debut of Umaga!
---
GONE, BUT NEVER FORGOTTEN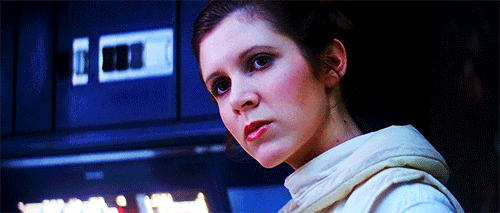 Posting Rules

You may not post new threads

You may not post replies

You may not post attachments

You may not edit your posts

---

HTML code is Off

---