WWE 03' – Living the Dream
---
WWE 03' – Living the Dream



---
Wrestlemania 19 Results
WWE Championship | Brock Lesnar def. Kurt Angle ©
The Final Encounter | The Rock def. Stone Cold Steve Austin
Street Fight | Hulk Hogan def. Vince McMahon
World Heavyweight Title | Triple H © w/ Ric Flair def. Booker T
Single's Match | Shawn Michaels def. Chris Jericho
Triple Threat Tag Team Match, WWE Tag Team Championships | Team Angle (Haas & Benjamin) © def. Los Guerrero's and Chris Benoit & Rhyno
Handicap Match | The Undertaker def. Big Show & A - Train
Cruiserweight Title | Matt Hardy © w/ Shannon Moore def. Rey Mysterio


----

Hall of Champions
WWE Champion :: Brock Lesnar
World Heavyweight Champion :: Triple H
WWE Tag Team Champions :: Team Angle
World Tag Team Champions :: Lance Storm & Chief Morley
Cruiserweight Champion :: Matt Hardy

On Air Authority
Chairman of the Board :: Vincent K. McMahon
Raw General Manager :: Eric Bischoff
SmackDown General Manager :: Stephanie McMahon
Raw Commentating Booth :: Jim Ross & Jerry Lawler
SmackDown Commentating Booth :: Michael Cole & Tazz
Raw Q&A :: Jonathan Coachman & Todd Grisham
SmackDown Q&A :: Josh Mathews & Funaki

Monday Night Raw
Al Snow
Batista
Booker T
Bubba Ray Dudley
Chief Morley
Chris Jericho
Christopher Nowinski
Christian
D-Von Dudley
D'Lo Brown
Goldust
Jamal
Jeff Hardy
Kane
Lance Storm
Maven
Randy Orton
Rene Dupree
Ric Flair
Rico
Rob Van Dam
Rodney Mack
Rosey
Scott Steiner
Shane McMahon
Shawn Michaels
Spike Dudley
Steven Richards
"Stone Cold" Steve Austin
Sylvan Grenier
Test
The Hurricane
The Rock
Tommy Dreamer
Triple H
William Regal

Smackdown Roster
A-Train
Big Show
Bill DeMott
Billy Gunn
Billy Kidman
Bradshaw
"Spanky" Brian Kendrick
Brock Lesnar
Charlie Haas
Chavo Guerrero
Chris Benoit
Chuck Palumbo
Crash Holly
Danny Basham
Doug Basham
Edge
Eddie Guerrero
Faarooq
Funaki
Hardcore Holly
Hulk Hogan
Jamie Noble
John Cena
Johnny Stamboli
Kanyon
Kurt Angle
Matt Hardy
Nathan Jones
Nunzio
Paul London
Rey Mysterio
Rhyno
Rikishi
"Rowdy" Roddy Piper
Scotty 2 Hotty
Sean O'Haire
Shannon Moore
Shelton Benjamin
Tajiri
Ultimo Dragon
Undertaker

--

I've had this BTB planned out in word doc for quite a while but I just haven't had the free time to go out and write for it, my schedule has become easier for me recently so I thought why not? How long will this last or how often I'll be updating this I don't know but here goes nothing
---
Last edited by That Guy; 01-06-2013 at

06:43 AM

.
Re: WWE 03' – Living the Dream
---
Great rosters, such an awesome WrestleMania to follow on from to. I wish you the best of luck, hopefully this is the one that sticks.
---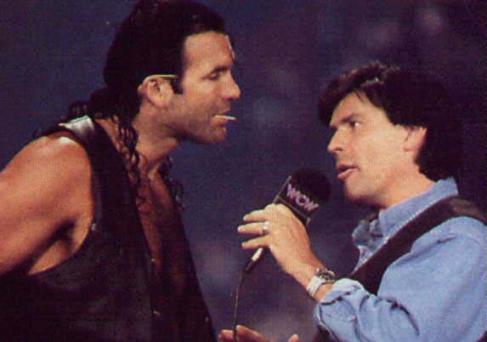 Re: WWE 03' – Living the Dream
---
I'll be reading. Looks good man.
---
Re: WWE 03' – Living the Dream
---
I don't know a whole lot about this time period, as I only started watching in 2009, but the rosters are great, and I'll definitely be reading
Re: WWE 03' – Living the Dream
---


>> After what was quite possibly the biggest Wrestlemania of all time, roster changes are going to be made. First of which involves the former WWE Champion, Kurt Angle. Kurt has been complaining about back and neck pains for quite some time and was given time to heal, he won't be appearing on WWE Television until further notice. We will keep you updated on his condition as things progress.

>> Another Superstar who won't be appearing on television for the time being is Nathan Jones, Jones came in with an impact and was meant to be the Undertaker's protege but in a last minute decision and change of plans, the WWE decided to scrap the idea and have him attacked backstage by the Big Show and A - Train leaving the Wrestlemania match a Handicap match instead. Jones will be sent down to OVW and rumors say that he will be repackaged for the Summer.

>> Both Stone Cold and the Rock plan on leaving to go and pursue their Hollywood careers, they've stated that they will make occasional non-wrestling appearances if the storyline calls for it but they both seem happy to go out and have their last match with one another.

>> With all these departures from the company, there are some newcomers as well and returns to look out for. Kevin Nash is set to come back to the Raw roster in the coming weeks, as well as Bill Goldberg who this past weekend signed a deal with the WWE.
Thanks for the comments guys
---
Last edited by That Guy; 01-08-2013 at

03:32 AM

.
Re: WWE 03' – Living the Dream
---
Nom nom nom. 2003 ftw. Aside from my failed venture or two with it because of laziness, I really enjoyed working with these rosters. Best of luck to you, and I'll definitely be reading.
---
I used to be jealous of Arron Afflalo
Join Date: Jan 2006
Location: Boston
Favourite(s): Summer Rae, Chris Hero, Stardust & Tyler Breeze
Posts: 23,786
Points: 1,166
Re: WWE 03' – Living the Dream
---
Great roster and time period to work with here.
RENE DUPREE~!
Best of luck man.
---


Rusev | Sami Zayn | Dean Ambrose | Alberto Del Rio | Jack Swagger
Timothy Thatcher | Chris Hero | Scott Dawson | Dash Wilder | Roderick Strong
Summer Rae | Charlotte | Carmella | Becky Lynch | Paige

Panthers - Red Sox - Nuggets - Mets

Re: WWE 03' – Living the Dream
---
» Monday Night Raw «
March 31st, 2003 | Seattle, WA
"Triple H appreciation night"

One night away from the biggest event in Wrestling history, Wrestlemania 19 which saw Triple H successfully defend his World Heavyweight Title against the challenger, Booker T. Evolution and Eric Bischoff have arranged for tonight a "Triple H appreciation night" where they will celebrate the win of Triple H and his utter dominance on the Raw brand as of late. Triple H looks to celebrate only like he can in a night dedicated to him, where will Booker T be in all of this? Will anyone else make their presence felt during the night? Will things go as planned for Evolution and Triple H? Only time will tell.

Also at Wrestlemania Shawn Michaels and Chris Jericho went at it in what was a match that will go down in the history books, only for Jericho to afterwards leave a bad taste in everyone's mouths when he attacked Shawn leaving him laying in the mat after their bout'. This week on Raw, Chris Jericho will debut a talk show he calls the 'Highlight Reel' with none other than Shawn Michaels. Sparks will fly in this personal rivalry, can the ring hold these two egos?

And General Manager, Eric Bischoff has promised to kick off the show with a huge announcement regarding Backlash, what could it be?

Could we see the long awaited debut of Bill Goldberg this week on Raw? only time will tell.

And expect appearances from the Tag Team Champions, Scott Steiner, Rob Van Dam, Jeff Hardy, Kane and much much more.
Re: WWE 03' – Living the Dream
---
Triple H appreciation night interests me. Obvioulsy you'll have somebody interrupt the celebration, I'm just curious as to whether it will be Booker/Goldberg or Nash.

Jericho/Michaels segment should be gold to.

Bischoff announcement intrigues me to. I'm predicting it will have something to do with bringing back the IC Title.

Not much else announced, but you've got some good stuff to carry on with. I'll be reading.
---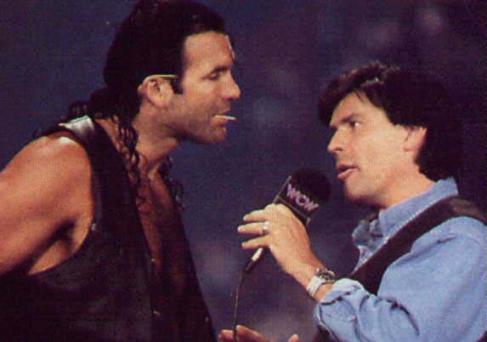 Re: WWE 03' – Living the Dream
---
Awesome WrestleMania. STACKED roster. I'll be keeping an eye on this.

I've seen a dozen different versions of this particular Raw, since this time period has been done before by several others, so I'm hoping that you've got a strong and original way to book the show.

Just because Rock and Austin wrestled what was their last match as full-time wrestlers after this WrestleMania, that doesn't mean you have to obey the facts of real-life. I'd have some fun and keep them around. That's just my take on it though.

I'll be waiting for Raw.
Posting Rules

You may not post new threads

You may not post replies

You may not post attachments

You may not edit your posts

---

HTML code is Off

---