CSE (????? Sports Entertainment)
---
This all starts the night after the 2012 TLC PPV event, so it is important to get those details out of the way STAT.
Dolph Ziggler (c) vs. John Cena in a Ladder Match for the Money In The Bank Briefcase
John Cena hits the Attitude Adjustment off the Ladder and grabs the Case @ 3:42
Kofi Kingston (c) VS Wade Barret for the WWE Intercontinental Championship
Kofi gets the pin after a Trouble in Paradise @ 11:12
Big Show (c) VS Sheamus in a Chairs Match for the WWE World Heavyweight Championship
Big Show pins Sheamus after a Chairshot TO THE FUCKING HEAD! @ 16:30
*****Backstage, Triple H is receiving a BLOWJOB! from somebody. After the finish and Hunter grunts real loudly, he is seen signing a contract and giving HALF OF HIS SHARE OF THE COMPANY TO THE PERSON! OMG! STEPH MCMAHON IS CO-OWNER WITH HER DAD!!! BAWW GAWDDD******
Team Hell No (Daniel Bryan & Kane) & Ryback VS The Shield (Seth Rollins, Dean Ambrose & Roman Reigns) in a TLC but it's Pinfall/Submission Match
Ryback was 'Eliminated' from the match after climbing a ladder to retrieve the Steroids hanging from above the ring, resulting in a 60 day suspension immediately. Daniel Bryan & Kane continued to hug it out, removing the ability for The Shield to get any offense in, and Bryan quickly pinned Ambrose with a rollup @ 34:56
Antonio Cesaro (c) vs. R-Truth for the United States Championship
Castagnoli is about to put him away with the Neutralizer, when he is suddenly attacked by something. As the ref cannot see, he can't call the DQ so it's a double team. After a somewhat double suplex, Truth hits the 450 splash and makes the pinfall @ 14:05
After the match, Truth talks some shit on the microphone and then gives it to LITTLE JIMMY! Little Jimmy announces that he is here to reign hell with Truth and they continue to attack Claudio. He is then saved by non other then CHRIS HERO!!!!
A bunch of Women fight over the WWE Butterfly Championship
A bunch of botches and hair pulling and whoever is the champion retains after a cunt punt @ ?:??
Vince McMahon comes out onto the stage and says that he fucked up and forgot that the WWE Champion CM Punk was injured and had no main event. He could've used any other match, but he put the woman's fuckupfest at the end and now the last PPV show of the year would be interrupted. Also there is no table match and he wanted to shit on ECW again.
******Suddenly he is interrupted with a 'Glory Hole Booth' declining from the ceiling. Vince steps inside and inserts his billion dollar instrument into the hole. A camera is inside showing Vince grunting and starting to turn red in the face. As he is about to blow, he quickly signs a contract, GIVING UP HIS HALF OF THE WWE STOCK! Vince stumbles out of the booth, pulls his pants up and quickly leaves the stage. Fireworks come out of the top and "My Time is Now" starts to play! HOLY SHIT JOHN CENA GAVE THE BLOW JOBS! JOHN CENA OWNS WWE! Cena comes out of the booth, wipes his mouth and holds up the two contracts. He then picks up the microphone and announces the next match, as he decides he didn't bury Ziggler enough******
John Cena VS Dolph Ziggler in a Tables Match
With over an hour left of the PPV to waste, fans hoped this would be a Five Star match. As soon as Ziggler got into the ring, Cena locked in the STF. With no way to win via submission, he waited until Ziggler was passed out and left the ring to sign autographs. Every time he started to regain consciousness, Cena would choke him out again. After every fan on the lower level had recieved an autographed item, Cena dragged Ziggler towards the Entrance way and climbed the bleachers. (Oh, did I mention that during this entire time, various staff members stacked up 20-30 tables in the entrance way) Cena hit the Attitude Adjustment off the top of the Tiantron, but it seemed Ziggler missed every table and landed hard on the concrete from 150feet high. The ref ran the bell, as it turns out he landed on a PERODIC TABLE! (according to Michael Cole)
Cena wins @ 1:02:59
Re: CSE (????? Sports Entertainment)
---
So as it turns out and the secret is now revealed about the king of fellatio, John Cena now owns 100% of WWE. Effect immediately after TLC went off the air, he renamed the company to CSE, or Cena Sports Entertainment. He did this, because nobody wants to watch Wrestling anyone and he claims he is the world, therefore it is now Cena. 99% of the staff who work at WWE (wrestlers, refs, backstage, office staff) all tried to resign from their jobs, but the no work clause in their contract (yes, even the slut that makes the coffees wouldn't be able to work for a few monts) therefore they decided to ride it out and see where their new boss John Cena would take them. He announced all of this at the TLC after party, which was located at the nearby Chuck-E-Cheese. He decided to keep Vince & Paul on as chairmen and that, as Cena had no clue how to run a company. Cena decided that he only wanted to be the on-screen owner, as no good ever came out of someone running a company behind the scenes, because HOW THE FUCK WOULD YOU WIN A NICKS CHOICE AWARD THEN?!?

ROSTER

*main*
Alberto Del Rio
Alex Riley
Big Show
Brad Maddox
Brock Lesnar
Brodus Clay
Bryan Danielson
Camacho
C.M. Punk
Chris Hero
Christian
Claudio Castagnoli
Cody Rhodes
Curt Hawkins
Damien Sandow
Darren Young
David Otunga
Derrick Bateman
Dolph Ziggler
Drew McIntyre
Epico
Evan Bourne
Ezekiel Jackson
Fandango
The Great Khali
Heath Slater
Hornswoggle
Hunico
JTG
Jack Swagger
Jey Uso
Jimmy Uso
Jinder Mahal
John Cena
Jon Moxley
Justin Gabriel
Kane
Kofi Kingston
Little Jimmy
Lord Tensai
Mark Henry
Mason Ryan
Michael McGillicutty
The Miz
Primo
R-Truth
Randy Orton
Rey Mysterio
Roman Reigns
Ryback - Suspended 60 days
Santino Marella
Sheamus
Sin Cara
Ted DiBiase Jr.
Titus O'Neal
Tyler Black
Tyson Kidd
Wade Barrett
Yoshi Tatsu
Zack Ryder

*Women*
AJ Lee
Aksana
Alica Fox
Eve
Kaitlyn
Layla
Natalya
Rosa Mendes
Tamina Snuka

*Teams/Stables*
Prime Time Players: Darren Young & Titus O'Neil
Team Hell No: Kane & Bryan Danielson
Kings Of Wrestling: Claudio Castagnoli & Chris Hero
The Shield: Tyler Black, Roman Reigns & Jon Moxley
Truth of Jimmy: R-Truth & Lil Jimmy

*Managers*
Cameron & Naomi: Brodus Clay
Ricardo Rodriguez: Alberto Del Rio
Paul Heyman: CM Punk & Brock Lesnar
Vickie Guerrero: Ziggler

*Contracted Legends*
Bret Hart
DDP
Hacksaw Jim Duggan
Hillbilly Jim
Jimmy Hart
Jimmy Snuka
Kevin Nash
Lita
Mae Young
Mick Foley
Million Dollar Man
Roddy Piper
Ron Simmons
Sgt. Slaughter
Shawn Michaels
Steve Austin
The Rock
Tony Atlas
Trish Stratus
Undertaker

*Titles*
CSE Championship: CM Punk
CSE World Heavyweight Championship: Big Show
CSE Tag Team Championship: Team Hell No
CSE Intercontinental Championship: Kofi Kingston
CSE United States Championship: R-Truth
CSE Butterfly Championship: Eve
---
Last edited by Black Element; 12-11-2012 at

05:31 PM

. Reason: Forgot to add little jimmy
Nobody's gay for Moleman.
Join Date: Apr 2012
Location: in a mick malthouse
Posts: 1,523
Points: 164
Re: CSE (????? Sports Entertainment)
---
I'll be reading this.
---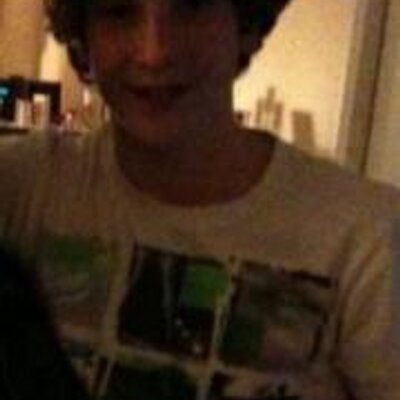 Re: CSE (????? Sports Entertainment)
---
SHIT YOU CAN WATCH
WWE Raw:
Every Monday Night for 3 hours @8pm EST
WWE Main Event:
Every Wednesday Night for 1 hour @8pm EST
WWE Superstars:
Every Thursday Night for 1 hour @8pm EST
WWE Smackdown:
Every Friday Night for 2 hours @ 8pm EST
WWE Saturday Morning Slam:
Every Saturday Moring for 30 minutes @10am EST
PPV Schedule:
Royal Rumble
Elimination Chamber
Wrestlemania
Gimmick Galore
Money in the Bank
Summer Slam
Every Title Defended
Parking Lot Brawl
DUI
Hell in a Cell
Survivor Series
TLC
---
Last edited by Black Element; 02-01-2013 at

11:28 PM

.
Re: CSE (????? Sports Entertainment)
---
Monday, December 31st 2012
(Yes even though TLC was on the 16th, it is now the 31st. Why? JOHN FUCKING CENA
)
The whole 3 hour show was a highlight show for everything John Cena ever done. Yes thats right, a whole 3 hours of fucking John Cena. The fans in attendance from the night before at TLC left after 30 minutes, realizing that this Raw would be the biggest clusterfuck of all time. However, due to the fact that this was the first broadcast since John Cena became the owner of the company, It received it's highest rating any wrestling broadcast had revived since the Monday Night Wars COMBINED! So yeah.... there's not much to say. All it was, was John Cena interviews from his various DVD's and then some clipped matches of his on a 380 day title reign and beating people twice his size and that. For some strance reason, there was 20 minutes of footage of him beating on Eddie Guerrero, Chris Benoit and Umaga
Re: CSE (????? Sports Entertainment)
---
Wednesday, January 2nd 2013
The behind the scenes footage of this episode was John Cena signing a shit-ton of paperwork due to his new role. Vince was also in the boardroom during the paperwork signing with tears in his eye, as he finally lost the company his family had worked so hard to make successful. After a few minutes, his pen stopped working and he got angry. HE HIT THE FUCKING FU RIGHT THROUGH THE TABLE ON THE PEN! The pen was then sent to FCW or NXT, whatever nickels they roll with now.
Zack Ryder VS Tyson Kidd
Ryder pinned Kidd after a Broski Boot and then the Rough Ryder @ 5:12
Prime Time Players (Darren Young & Titus O'Neil) VS Fandango & Alex Riley
Young got the pin after Riley & Fandango started to argue and he got the roll-up @ 10:14
---
Last edited by Black Element; 02-01-2013 at

11:28 PM

.
Re: CSE (????? Sports Entertainment)
---
That Shit Cray!

:kanye
---
WWWF is Coming...
Re: CSE (????? Sports Entertainment)
---
Thursday, January 3rd 2013
Another show opens with John Cena. This time, he is actually in person as he comes down to the ring. He has the Money In The Bank Briefcase in one hand and a framed copy of the documents saying he owns the company in the other. He flashes both of them around like they are titles as he comes down to the ring. He gets in the ring, places his shit on the floor and grabs a mic.
John Cena:
Yo yo Cena is in the house tonight
And you know I aint leavin unless I win every fight
People say I think I'm rambo, and I'm trying to mimic
So I thought I should bring back my Eminem gimmick
Cena Sports Entertainment, I own this promotion
Now Vince is the one rubbing me with some lotion
Watch the raitings rise
as real wrestling fans cry
I'd suspended Rob for longer if I caught him getting high
KIDS DONT DO DRUGS! OR ELSE YOU'LL BE IN TNA
I'll have to thank my ghost writer, for this 'freestyle' pre-written
But I have the money in the bank and I'm going to cash it-in
So Punk you better be ready, don't try to act cool
Everyone knows your fucked up on drugs in the hospitool
Im going to break your back and fuck you in the ass and make you humble
And then retain the title over the rock AT THE ROYAL RUMBLE!

John Cena VS Dolph Ziggler
Cena was distracted and Ziggler quickly hit the Zig-Zag. At the cover, Cena kicked out on a 1 count and then quicky hit the STFU on Ziggler, making him tap out @ 0:33
Kaitlyn VS Layla VS Aksana
The most attractive woman nearly got the pin after her respective finisher, but It was broken up. The most dyke looking diva hit a botched DDT on the attractive one to score the pinfall @??????
Backstage, the Rock is shown leaving the Woman's locker room, with lipstick on his neck, goosebumps on his arms and electricity running through his body
Rey Mysterio VS Sin Cara in a Lucha Rules Match
Actually not a shit match. They wrestled a good 20 minutes in the first fall, with a total of 116 Arm-drags or outside dives performed. Cara pinned Mysterio after a top rope arm-drag for the first fall @ 21:10. After a bit of chain wrestling, Mysterio quickly hit a rolling arm-drag and a rollup to even the score up @ 23:24. Mysterio then tripped him into the ropes, hit the 619 and Midget Splash to win the match. However, the ref wouldn't count it as he didn't perform an arm-drag therefore the pin was invalid. While Mysterio was arguing with the ref about the arm-drag stereotype not being true, and Lucha's can perform other such moves, Cara nailed Mysterio WITH A MOTHER FUCKER SPRINGBOARD ARM-DRAG! Cara pinned Mysterio to win the match @ 26:18
---
Last edited by Black Element; 12-13-2012 at

09:21 PM

.
Re: CSE (????? Sports Entertainment)
---
This is fucking amazing
getting humbled by
Springboard Armdrag~!
---
---
Last edited by Flux; 12-12-2012 at

10:20 AM

.
Re: CSE (????? Sports Entertainment)
---


CSE IS BACK


Holidays are over, it's been one day in CenaVerse. Yes, John Cena can now control the calendar because he is John Fucking Cena. Therefore, MAKE SURE YOU WATCH WWE SMACKDOWN! FRIDAY NIGHT @8PM, ONLY ON SYFY, OR DOWNLOAD FROM THE MEDIA SECTION.
Posting Rules

You may not post new threads

You may not post replies

You may not post attachments

You may not edit your posts

---

HTML code is Off

---