Re: TantruM Presents: WWE 2007 - Rejuvenating Nostalgia
---
Hey guys, it's still me under a new name. Got the thread name changed from "ONIFC Presents: WWE 2007" to "TantruM Presents: WWE 2007 - Rejuvenating Nostalgia". I really like the way the booking is going and I'm having a lot of fun with it. I've started writing a little bit of Backlash, and it's going great so far. Cannot wait to get there!
Anyways, here is RAW I hope you guys enjoy it.
Monday Night Raw – April 9, 2007
XL Center; Hartford, CT
After a stunner last week the show opens to a bunch of pyro and its opening package as always. JR and Jerry Lawler talk about how last week Edge turning on his former tag team partner in which he had won championships with and our WWE Championship match set for the upcoming pay per view, Backlash. The two men seem extremely excited for what is to come tonight. They also make mention of Bobby Lashley and Chairman of the Board Mr. McMahon's predicament, as well as what's next in store for Umaga.
Raw this week kicks off with Randy Orton coming down to the ring and saying he doesn't know what the hell happened last week. He said he thought he and Edge were on the same page but apparently he was mistaken about the greed and insecurity that Edge possesses. He was positive Edge wouldn't betray his trust and he didn't see it coming by a long shot, and neither did anyone else. The Legend Killer tells that he can't comprehend what Edge was thinking, but then he goes on to say that Edge
wasn't thinking.
Edge's music interrupts Orton as he continues to go on about last week, and Edge comes down to the ring with a mic. Edge goes on to tell Orton that he did it because he didn't like the way that The Viper was carrying himself anymore, and that at Wrestlemania he should have taken home the briefcase and not Orton. He says he was the main attraction of Rated RKO and that Orton was nothing more than carried through their reign as tag team champions. Orton says that Edge will regret his decision one day, and that Orton will get revenge. But he then says that he wants a rematch with Shawn Michaels… or anything to get him back in the title picture with John Cena since Edge interfered with the match and that it would only be fair to get some sort of proposition. This brings out GM Jonathan Coachman who says that it will indeed be Shawn Michaels taking on John Cena, and that Orton will not be a part of the title picture because HE was the one that brought Edge down to the ring to try and interfere in HIS favor. Coach goes on to let us know that it will be Edge vs. Randy Orton tonight on Raw so that both superstars can get their frustrations out. Orton looks extremely unsatisfied and Edge shows he is pleased to the maximum as we head to a commercial break.
The show kicks off with Jeff Hardy making a rare singles match appearance (with his brother Matt at ringside) versus another superstar who is also making a rare singles contest appearance in one Lance Cade (with his tag partner Trevor Murdoch at ringside). Both men fought vigorously, and Lance Cade picked up the sloppy victory with assistance of Trevor Murdoch. Matt Hardy tried to trump the interference but couldn't sustain as he was simply too late. Murdoch distracted the ref as Lance Cade gave a low blow to Jeff and then rolled him up for the victory.
We are now taken backstage where we see Vince McMahon walking down a hallway similar to the one he was walking down last week, accompanied by his trusty doo-rag covering up the bald dome of the Chairman once again. Again we see Armando Estrada run up to McMahon and plead his innocence. This time however McMahon didn't seem sad or angered… he actually seemed… happy? McMahon says that he knows that last Sunday's match wasn't at fault to Umaga. He then proceeds to thank Armando and he says that tonight Umaga will be in action but the competition shouldn't be too bad. Armando says "gracias" as the segment ends going into another break.
Back from the break we see WWE Champion John Cena come down to the ring, in which is our first viewing of the championship scene all night besides Edge and Orton, odd as that may be. Pumped and joyful as always, Cena talks about how last week Shawn Michaels won and will go on to face him at Backlash. Michaels comes out and down to the ring mic'd up as well and says that he had nothing to do with the masquerades of Edge and Orton. Cena says he wouldn't deny that and that it's fine. The Champ then says he wants to make this match at Backlash special. Cena says that they should change the match from just a regular and I quote "Joe-Shmo" match to a
last man standing match.
Michaels says that he doesn't care the stipulation, the belt will be his. HBK exclaims that he now knows how to defeat Cena; he now knows the weaknesses and strengths of the WWE champion. Cena then asks Michaels "so are we on?" and sticks out his hand for a handshake. Michaels replies with "Oh, we're on" and grasps Cena's hand firmly. Michaels then turns away to leave the ring, but once he gets near the turnbuckle he turns around quickly… AND DRILLS CENA IN THE CHIN FOR SWEET CHIN MUSIC! Michaels stands over the lifeless body of Cena as we head backstage.
Backstage we have Todd Grisham standing by for an interview with none other than "The Dominator" himself, Bobby Lashley. Todd asks Lashley questions about how he's feeling for Backlash and Lashley says that he is ready, no matter what Vince throws at him these next few weeks he will still compete and defeat McMahon at the pay per view. This interview is shortly interrupted, oddly enough, by general manager of Raw, Jonathan Coachman. Coach says that Lashley had better get down to the ring, he has his match… NOW!
The opponents (that's right, I said
opponents)
of Bobby Lashley were introduced first which gave him time from the interview to get to the ring. Lashley took on Chris Masters, Kenny Dykstra, and Johnny Nitro in this contest, and Lashley of course would fall again. Lashley tapped out to the master lock provided by Chris Masters after being beaten senseless by the trio. Vince McMahon came down to the ring after the match and told them to keep going, to take Lashley out. Promptly following their bosses orders they did. Stomping, punching, and just ravishing the body of poor Bobby Lashley, and finished him off by busting him open with a steel chair to the head. McMahon then got in the ring and told Lashley that there
will
be backlash for his actions and that the pay per view name fits perfectly as we head to a well needed commercial.
We return to a backstage segment where we see a sweaty, red John Cena making his down a hallway seemingly headed to the locker room and he doesn't look happy. As he is walking in we see Torrie Wilson and Trish Stratus hanging out right outside the door to the locker room, both leaning on a table. They look at John and their mood goes from happy and talkative to quiet and trying not to disturb "Tha Champ". Cena walks up to the door, but then stops and looks at the ground, followed by him turning and looking at Trish and Torrie. They get a little frightened and lean off of the table, slowly backing away from the table. John then enters the locker room, and everyone is just changing and hanging out in there as normal, but he looks across the room to see Shawn Michaels strapping his boots up with his back to the camera. All the guys in the locker room get quiet right as they notice Cena has entered. Cena lets out a scream and runs after Michaels and throws him head first into the brick walls of the locker room. Cena then lifts him by his hair and throws him into the bathroom section of the locker room and continues to wallop on him. The defenseless Michaels is trying to fight back but cant. Cena then takes Michaels by the hair through the bathroom exit of the locker room into the main hallway and throws Michaels against a large metal piece of machinery. As Michaels bounces off letting out groans and noises of pain Cena does not let up. Tha Champ grabs Michaels by his pants and throws him onto a table nearby that had two women working on sewing what looked like wrestling attire. Cena then unloads fists and fists and fists as Michaels seems to be out cold. Cena then grabs one of the sewing machines and rips the plug out of the wall. He then bashes it over the head of Michaels who actually seemed to be regaining strength as he had sat up. However, he would now be knocked down again. Still on the table we see that Michaels has been brutally busted open and is now bleeding from his forehead down to his chin, a crimson mask in the making. Cena then slides the lifeless Michaels off of the table. Michaels grabs the shirt of Cena and tries to pull himself off of the floor but he just can't do it. Medical staff is now on scene trying to see if Michaels is alright but John pushes the doctor away, which makes the EMT slowly back away. Michaels is seemingly getting up but Cena grabs him and hoists him onto his shoulders for an FU. He delivers, causing Michaels to fly through the sewing table, having two sewing machines fall on top of him as well as a light that was on the table. The doctors now run over to Michaels and tend to him, Cena standing besides the table breathing hard with an enormous frown on his face. He then, still looking at Michaels, lifts his hands up and counts with his fingers from one up to ten. The scene closes with doctors looking into the eyes of Michaels with flashlights but he is out cold, bloody, battered, and beaten.
Back to the ring the commentators discuss the demolition we just witnessed before a match between Umaga and his "not so tough opponent" that Mr. McMahon gave Umaga to take on… THE GREAT KHALI. Umaga and Estrada went ecstatic when his music went off, and the match would follow up in that pattern. The Great Khali defeated Umaga, but not by much. Umaga put up a valiant effort but of course could not live up to the basic genetics of the 7'3 giant. Umaga was beaten after the match as well, similar to the way Lashley was earlier in the night. Armando Estrada tried to help but was also unmercifully beaten by Khali. Vince McMahon came on to the tron shortly after with Umaga lying on his back, destroyed by the Punjabi punisher. He said that Umaga should've won that match at Wrestlemania, and this was a part of his punishment, and also that it had only just begun. We then head to a long needed commercial break.
Back from the break we get a replay of what John Cena did to Shawn Michaels earlier backstage, the commentators go on to say that Shawn Michaels has been evaluated and taken to the E.R. on account of multiple injuries. The commentators then give out their condolences to the Michaels (Hickenbottom) family.
Straight from the replay we see Mr. McMahon in his office, sitting down and looking through a "Muscle & Fitness" Magazine which features himself on the cover. We then see none other than Raw General Manager Jonathan Coachman storm in to basically freak out about what happened to Shawn Michaels. Coach says he doesn't know whether to punish Cena or not, to vacate the title for his actions, or what to do. McMahon goes on to say that when he made Coach General Manager back in January he did it because he trusted the decisions of Coach. He then says that he knows Coach will make the right choice, and that it is up to him. McMahon then says that he has more important things to do than talk to Coach about this, that he has greater problems on his mind. After all, the 61 year old was going to be in a match for the first time in months later this month at Backlash. Coach then leaves giving the Chairman time to do his "important work" in which he then goes and stares into "Muscle & Fitness" again. "Important" work alright.
In a short little divas match for the evening we saw Victoria take on Trish Stratus. Victoria would pull out the victory merely after hitting a super kick. Trish looked to be in control for most of the match which Victoria turned around quite abruptly. This match didn't have much going for it, like I said, it was a women's match.
A short little promo is now cut with Orton and Edge walking down the seen-many-times-recently corridors of the backstage sector of the arena for tonight's show. Orton looks extremely aggravated with a straight look on his face but yet has a hint of anger and Edge looks ready to rock smiling with his demonic grin as we head to a brief commercial break.
In tonight's main event bout we saw Randy Orton take on Edge in a greatly anticipated matchup. The match delivered quite well although it was odd that the fans didn't know who to root for with both being heel, but it seemed they'd stick by Edge for his role of taking Orton out of the title picture. In the closing moments of the match, Edge would have Orton down long enough for him to try and go for a spear, but whilst charging, Orton hopped over Edge, and as Edge turned around, Orton hit a DDT. Orton was now on top as he had isolated Edge now, and he got down into the pushup position slamming his fists down to the mat, provoking the Rated R Superstar. Edge would now make it to his feet, and Orton would go for an RKO … But Edge would throw him out of the way … And Orton would slam his back hard on the mat and roll around in agony, getting up to EDGE SPEARING THE LEGEND KILLER! Edge goes for the cover! 1… 2… thr- ORTON KICKS OUT! EDGE IS BESIDE HIMSELF! ORTON KICKS OUT OF THE SPEAR! Orton is still down of course, but Edge is in awe! He can't believe that The Viper kicked out of his patented finisher! Edge slowly gets Orton up and Irish whips him against the ropes as Edge goes for a clothesline, but Orton ducks under it … Edge turns around … AND ORTON NAILS AN RKO! Now Orton and Edge are both down, Orton still feeling the effects of the spear, Edge the effects of the RKO! Both men lie next to each other … and both superstars put their arms over one another for the pin, and the referee doesn't know what to do! He measures the shoulders of both men, and looks around anxiously for answers until he realizes that he is the only one who can make the call! He drops down and counts! 1… 2… 3! Nobody can believe it, what the hell has just happened? The crowd is in a state of confusion as the referee walks over to the bell crew and you can hear him faintly say "Both men had the other covered, so I'm calling it a double pin, therefore it's a draw. Lillian announces it to the crowd which gets a lot of mixed reactions.
Jonathan Coachman's music hits and he comes out to say Orton and Edge appear to have shown that they are evenly matched, and he says that the two need to settle their differences in a better environment. Coach says that he is now making a match for Backlash, and it'll be Randy Orton vs. Edge once more, this time to make it interesting there will be no disqualifications. Orton is now lying on the mat with his head supported by the ropes, breathing heavily. Edge is no on his hands and knees, as he crawls out of the ring and begins up the ramp as the show comes to close.
END OF SHOW
Quick Results:
Lance Cade def. Jeff Hardy via pinfall
Chris Masters, Kenny Dykstra, and Johnny Nitro def. Bobby Lashley via submission
The Great Khali def. Umaga via pinfall
Victoria def. Trish Stratus via pinfall
Randy Orton vs. Edge ended in a draw via double pinfall
*****
CURRENT CARD for WWE Backlash


Date:April 29, 2007
Location: Philips Arena; Atlanta, Georgia
Official Theme: "There and Back Again" by Daughtry feat. Brent Smith



WWE Championship – Last Man Standing Match
Shawn Michaels vs. John CenaŠ



One on One - Chairman vs. Superstar
Vince McMahon vs. Bobby Lashley



Singles Match - No Disqualifications
Edge vs. Randy Orton

The rest of the card to be announced…
---
---
Last edited by IJ; 02-10-2013 at

12:30 PM

.
Re: TantruM Presents: WWE 2007 - Rejuvenating Nostalgia
---
Hello everyone, it's been a little while.
I'd like to say that I haven't been writing as much due to lack of time and somewhat a lack of motivation. I have been focusing on planning out and writing Backlash, my upcoming pay per view and I've so far got the first match in the books as well as the introduction. It looks to be coming along well and I look to get there and have it done soon.
Here is sort of a news and notes to kind of discuss what has been happening, mainly just notes from me, the booker, on how I did things or why. I'll mostly be discussing my current feuds and where I plan to go with them.
***

News & Notes - From The Booker

The Shawn Michaels / John Cena feud I feel could be something really extravagant and I feel as though it should have been longer in 2007 than it was, since their only two matches that were really memorable were at Wrestlemania and the night after, which I have no problem with except that I feel the feud could have went on longer. The only reason it really didn't is because Michaels was basically filling in for Triple H, but with the power vested in me, I can do what I please. It feels like I am booking with sort of a hole without Triple H but he can return anytime I please of course, so keep that in the back of your brain.


The Randy Orton / Edge rivalry is something that I've really wanted to do because they are my two favorite heels ever. The only problem is that they are both so good as heels and I dislike them both as faces, so it will be kind of hard. I'm leaning towards Edge because in real life he is just such a swell guy and you really see that in his DVD, which I can sort of base him off of. I'm sort of rambling now, but anyways I really like this feud and expect for it to be around for a while, or continued for a while anyways.

Batista / The Undertaker was obviously a well known feud in 2007 and was arguably one of the best feuds since then. I don't really like this feud since it was done so well in real life I feel that writing it wouldn't do any justice, so I'm going to try and shift things to wear there are different variables thrown into it and eventually break it off. My booking is mostly going to be new and exciting things, I feel that is the most fun to write since most people haven't done it before.

I am one of the few that like Rey Mysterio in the IWC so I think it's fun to book him and I really like him. He amazed me as a kid way back when he first won the World Heavyweight Title and I've liked him ever since. Rey's United States Championship reign is the highest I see him going for a while, I don't really like him as World Champion.


I've never been a fan of the two superstars most people in this section seem to be pushing these days; Rob Van Dam and Mr. Kennedy. You may notice that I don't even have RVD on my roster right now, and Mr. Kennedy hasn't been in the limelight either. This may change as I kind of learn to like Kennedy, I've been watching some of his old matches in the WWE to somewhat learn his character more and possibly write him better.

Returning superstars I kind of have a problem with because I want quite a few superstars to make their returns, but I don't want it to seem like "return 'mania". There are two superstars in particular that I really like that aren't on my roster. I'm really pushing to get these two guys back decently soon, and it should be fairly okay to do that and then have others return later on. We also still have Triple H to remember as well, so that's basically three wrestlers to return decently soon. I'm going to have to find a way to do it without it seemingly like overkill.

The WWE Draft is coming the night after Backlash and I'm really excited to do this. SmackDown seems nearly impossible to write with the only main event talent being Batista and The Undertaker. The Draft should shake things up and put some superstars on the SD brand. I'm looking forward to shaking things up because of this, and I feel more feuds will be good and on other brands I can mix more superstars and create more feuds, obviously. I think the draft will possibly be more fun for me to write than Backlash.

***



Thanks for reading, and I will try to start writing SmackDown soon.

---
Re: TantruM Presents: WWE 2007 - Rejuvenating Nostalgia
---
Friday Night SmackDown! Preview - April 13, 2007
Dunkin' Donuts Center; Providence, RI



Last week on SmackDown! we witnessed many events that have captivated the attention of many as countless occurrences have taken place. One week ago on SmackDown! Mr. Kennedy lost another match, seemingly in a rather large slump considering he hasn't picked up a single victory since before the Royal Rumble. We saw MVP show he still has it as he beat Jimmy Wang Yang and proved to Mysterio that he is still a contender for the title.We also saw somewhat of an embarrassment handed to Kane by CM Punk. Yet most importantly, of course, we saw a Wrestlemania Rematch between Batista and The Undertaker.

Last week Kane declared his dominance over everyone in the WWE after taking down The Great Khali at World Wrestling Entertainment's 23rd installment of WrestleMania, but his party would be rained on by a somewhat unlikely rival ... CM Punk! This week on SmackDown! CM Punk takes on King Booker in a one on one match, but will Kane take his revenge or will the match go on without a scratch?

Mr. Kennedy hasn't won a match since before the Royal Rumble - which, to say the least, is embarrassing. Kennedy is looking for all options to get a victory, but it's not looking good for the big mouthed brawler. This week on SmackDown! will Kennedy leave the building with a win, or will he fall to the feet of yet another superstar?

Montel Vontavious Porter and Rey Mysterio have both had their hands full with each other since even before WrestleMania, and with Rey winning the title at the pay per view, tension has been thicker than ever. MVP still has he rematch clause, but when will he cash it in? This week on SmackDown! MVP hosts his very own talk show, the VIP Lounge, and Rey Mysterio is his lucky guest. Will it really just be a talk show, or will fists be flying like airplanes?

Batista and The Undertaker's rivalry is - to say the least - intense, and after last weeks botched finish to their title match what will the outcome be? Batista is enraged at what happened and expects something to be done for him to get retribution. Teddy Long says that he has an announcement regarding the World Title this week. Does this mean retribution for Batista or will he be shut out completely since technically he did already get his rematch?

Find out what happens in all of these confrontations this Friday Night by tuning into The CW at 8/7c!



Confirmed for SmackDown!
Teddy Long's World Heavyweight Championship announcement
CM Punk vs. King Booker
Mr. Kennedy will be in action
MVP hosts the VIP Lounge


---
Re: TantruM Presents: WWE 2007 - Rejuvenating Nostalgia
---
Well, here it is - probably the best show I have written yet, as far as the main event goes anyways. I'm not too happy with how I book tag teams and cruiserweights, I need to find a way to enjoy making them both have better feuds, and overall just writing their matches.
I haven't gotten much feedback, only from Jam (which I really appreciate of course
), and I used to get some reps on some things I posted here but that's stopped too. I'd really like some more feedback from you guys that just lurk in the thread; it can really help my booking because I know what I do correctly and incorrectly and I can also see what you guys think is happening so I know if I'm too predictable or not, and etc. The section has hit a rock when it comes to feedback, and I'm not exactly liking it! :P
I'm honestly ready to just get to Backlash! I have everything planned out up to Vengeance! I've been using this really cool app on my phone (iPhone 5) that has really helped me keep notes of everything going on in this thread
.
Friday Night SmackDown! – April 13th 2007
Dunkin Donuts Center; Providence, RI
The show opens to Batista coming out and – as expected – asking for another rematch since his foot was clearly on the bottom rope last week but the referee didn't see it. This brings the Undertaker out with a microphone as well, which we rarely see. The Undertaker goes on to say that he doesn't care if Batista gets a rematch or not. Taker says he's beaten Batista on the biggest stage of them all, and then once more just short of a week later. Theodore Long comes out now on stage and says that Batista will indeed be getting a rematch, but it won't just be a regular rematch. Teddy says that since Batista already got his rematch, the GM is going to mix it up a bit. The General Manager says that at the WWE's next pay-per-view, The Undertaker will be defending his World Heavyweight Championship against Batista – which gets a huge pop from the fans – but he'll also be defending it in a triple thread match! Batista and The Undertaker both look at Teddy completely surprised with looks of confusion on both of their faces. Teddy then says that in tonight's main event we will see an over the top rope battle royale to determine the third person in the match. Teddy's music hits as he walks off stage, as The Animal and The Phenom both look at each other, both not exactly getting what they beckoned for.

The intro then hits and we go to Michael Cole and John Bradshaw Layfield who introduce us to the #1 show of Friday Nights, SmackDown! They talk over video packages of recent happenings on the show such as Mr. Kennedy's losing streak continuing last week in a loss to King Booker, Kane showing he is "all talk" after a loss to CM Punk, MVP's victory last week showing Mysterio he's not giving up, and of course the World Title Match last week where we witnessed a hellacious turnout between Batista and The Undertaker. Michael Cole and JBL look ecstatic for our main event as well as we will see a third competitor in Backlash's SmackDown main-event, a World Heavyweight Championship TRIPLE THREAT MATCH!

In the first match of the evening we see CM Punk take on King Booker, which had a "monstrous" turnout if you will. CM Punk was doing quite well as he was setting up for the GTS in the end of this match, but Kane came and tried to rain on Punk's parade … wielding a steel chair! He held it over his head ready to swing for the fences with CM Punks head as a target … But Booker steals the chair right out of the hands of Kane! Kane looks at Booker astonished that he would do this, and Booker raises the chair up towards Kane … But turns and hits CM Punk in the head at the last second, getting him disqualified! King Booker then smashes the chair over the knee of Punk repeatedly, with Kane looking on in amazement. Booker leaves Punk manipulated and out cold in the center of the ring as he stands tall with a steel chair in his hands as Kane makes his way up the ramp, knowing his intentions have panned out … just in a rather unexpected way.

A promo is now shown for a new superstar, Nick Nemeth, coming to the WWE. The promo shows him off as a pretty boy who is quite arrogant, and he says he will become a top dog in no time. The focus of the promo is that he comes from fame and fortune, and lots of money. The promo advertisement says he will be coming to the WWE Draft, 24 hours after WWE Backlash

Backstage we have an interview segment with … The Big Show! We haven't seen him in action in a long while! The Big Show says tonight he makes his return to SmackDown in the battle royale, and he is going to win it. This is then interrupted by Kane who says that he just showed his dominance, and that he will be winning the battle royale. He says that he had partnered with Big Show before and knows how to defeat him. Now in comes Finlay who says he is going to be the one coming out of the match tonight as the winner and next World Heavyweight Champion. Finlay then says that Kane and Show have it all wrong, and that they need to work together to win the match. Finlay suggests that they work together and together they can eliminate everyone else then fend for themselves. Big Show and Kane both say they're fine on their own, and both guarantee they will be the next world champion.

The next match is a cruiserweight bout … which we haven't seen in a decent while here on SmackDown. We have the champion, Chavo Guerrero pitted up against Shannon Moore, in which Chavo picks up the victory. Chavo pulls out another victory after a frog splash which he seems to be doing well with the past while here on Smackdown!

We now backstage see Batista walk into the office of General Manager Theodore Long. Batista says that he wants an explanation for why the hell we need the inconvenient third person added into this match at Backlash. Teddy says to Dave that they have seen way too much of Undertaker vs. Batista, two days in a row to be exact. He says that this will add suspense and a new thickness to their rivalry. Batista says that he doesn't need thickness, he could put on a show by himself and people would still watch, he doesn't need The Undertaker, and he ESPECIALLY doesn't need a third competitor – which draws quite a bit of jeers from the crowd watching on the tron – and Teddy is completely wrong. Batista is now in the face of the GM, breathing quite heavily. Teddy gives his final words to try and calm The Animal by saying that Batista should back down, and that surely Dave wouldn't want this match to be turned into a FATAL FOUR WAY MATCH would he? This backs The Animal up and out of the picture, just showing Long looking at him with authority as you hear a door slam.

We now have a segment in the ring where MVP is hosting the V.I.P Lounge, and his special guest tonight is Rey Mysterio. MVP doesn't seem happy tonight, and you can probably guess why. Montel first welcomes Rey to the show in a not-so-meaningful manner. MVP tells Mysterio that at WrestleMania he got lucky and shouldn't be the U.S Champion, and that he doesn't deserve it. Mysterio then reminds MVP of how good of a competitor he is as they talk about last year and how Rey was a World Heavyweight Champion, and then embarrasses MVP by asking how many world titles he's had, which bring a laugh from the crowd. MVP then states that he will one day be a World Champion, but for now he just wants the United States Championship back. MVP says that he will be getting his rematch at Backlash against Mysterio, and he goes on to say that he, Montel Vontavious Porter, will in fact be taking home the gold, and show the world that Rey Mysterio is a fluke. Mysterio and MVP are face to face now, and Mysterio looks away and MVP starts laughing, thinking Rey is backing down, but Rey then takes MVP over a sofa in a spear type motion! MVP is now knocked down and knocked out of the ring, holding his ribs with his head upright on the announce table as Rey stands on the turnbuckles now, hoisting the United States Championship high above his head as we head to a commercial.

In our tag team contest we see London and Kendrick take on Deuce and Domino, which were accompanied by Cherry of course. Deuce and Domino pull out the dirty win after Cherry interfered by handing Domino a pair of brass knuckles which he used behind the referee's back to secure the victory. Does this mean Deuce and Domino could become in the hunt for the WWE tag team titles?

We now go to our broadcast team as they talk about tonight's edition of SmackDown, what's happened previously tonight and mainly focus on the anger of Batista about the main event tonight and the fact that there will be a third participant in his second rematch in a few weeks at Backlash! They ring us through the current card as well and talk about a few of the matches, including Raw's WWE Title match which brings us to the Raw Rebound, showing Cena demolishing Michaels, throwing him through the table and then counting to ten.

We now see a backstage promo cut now, slowly scrolling through a few of the competitors in tonight's Battle Royal, all strapping up and getting ready for the contest. We see The Big Show lacing up his boots, Kane putting on some gear even though we saw him earlier in the evening, as well as the rarely seen Scotty 2 Hotty, Finlay, Mr. Kennedy, and The Miz. JBL and Cole state that the now confirmed to be a 15 man over the top rope battle royale will be really exciting as we find out who will take on Batista and The Undertaker at the pay per view, Backlash. They then tell us not to change the channel, because we won't want to miss it! The match ... is NEXT!

Back from the break we have our main event – an over the top rope battle royale to determine the second contender for the World Heavyweight Championship merely weeks away at Backlash. The match started the way you would expect, all mean just brawling trying to stay alive. The first and main bunch of eliminations consisted of Scotty 2 Hotty, The Miz, Jamie Noble, Daivari, Dave Taylor, Gregory Helms, and more. We were then down to the final four, The Big Show, Mr. Kennedy, Kane, and Finlay. They all grab a corner and are set to go, but seem to have a game plan. Kennedy, Kane, and Finlay all go straight for The Big Show, trying to overthrow the obvious favorite now in this match up. They are not successful however as Big Show throws his completion across the ring, Kennedy flying and crashing down, Finlay flying all the way to the turnbuckles on the far side of the ring. Kane doesn't move much though, and strikes right back with a right that pushes Big Show against the ropes … Kane then backs up and runs at the Big Show looking for a big boot to the face to eliminate the giant … BUT BIG SHOW LIFTS KANE UP AND THROWS HIM OUT! Kane looks a bit angry, but many referees prompt him away from getting back at Show. Show is laughing as he turns around and starts fighting with Kennedy, as Finlay stays close to the turnbuckles. Big Show and Kennedy are tossing rights as Finlay looks on, but turns towards the outside…? Suddenly, from underneath the ring, Hornswoggle appears, with Finlay's shillelagh! He tosses it to Finlay who then charges towards Big Show with it, but is caught in a Choke hold, causing him to drop the Irish weapon! Big Show lifts Finlay … AND PLANTS HIM OUT OF THE RING WITH A CHOKE SLAM! Big Show holds on to the ropes now as he looks down at Finlay, laughing knowing he's eliminated two men of the final four. Big Show turns around … AND KENNEDY BASHES THE SHILLELAGH OVER THE HEAD OF BIG SHOW … SENDING HIM OUT OF THE RING AND ONTO THE FLOOR, ELIMINATED! KENNEDY HAS DONE IT; MR. KENNEDY HAS BROKEN THE LOSING STREAK AND IS GOING TO BACKLASH!

Cole and Layfield talk about how Kennedy's first win since January could not have come at a more opportune time. Kennedy then gets on the mic and cuts one of his famous microphone promos, saying that he'd finally gotten out of the slump he was in and what a way to do it. He says that everyone gets the pleasure of seeing him perform for them at Backlash, which draws a lot of heat. He then goes on to say he will defeat The Undertaker and Batista and become the new world heavyweight champion. As he goes to say his name all loud and obnoxious as usual, the lights go out ... and a gong is heard! The crowd knows what that means! The lights come back on and Kennedy is standing in the same spot as before with the microphone just dangling next to his head now as he looks around … BUT THE UNDERTAKER IS STANDING RIGHT BEHIND HIM! Kennedy turns and sees The Deadman, unfortunately, and is grasped by the neck … BUT HERE COMES BATISTA! The Undertaker throws Kennedy out of the way as Batista goes flying down the ramp and under the bottom rope, hopping up and taking The Undertaker to the ground! He unloads a round of fists as Kennedy comes over and grabs Batista by the hair, pulling him off of The Phenom. Batista falls and stumbles back a bit, Kennedy then grabs the dangling mic … AND HITS BATISTA BETWEEN THE EYES WITH IT! Batista stumbles backwards holding his head, and now Kennedy marches towards The Undertaker … who now kicks Ken in the stomach … AND LIFTS HIM UP FOR THE LAST RIDE … BUT BATISTA SPEARS THE UNDERTAKER! This knocks The Undertaker down and sends Kennedy from The Phenom's shoulders … STRAIGHT TO THE CANVAS! Batista then marches over to the ropes, grabs them and shakes them, screaming, veins popping out of his neck! The Undertaker rolls out of the ring now as Kennedy lays beneath Batista. He then looks down at Mr. Kennedy, and down at The Undertaker, who is now slowly backing up the entrance ramp, and puts his thumbs up in the air, signaling for a Batista Bomb! Dave looks at The Undertaker the entire time, not even bothering to look at Kennedy. While still looking at Taker, Batista lifts Kennedy up off the mat … kicks him in the gut … AND DELIVERS A BATISTA BOMB TO THE OTHER NUMBER ONE CONTENDER! Kennedy is now completely wrecked, laying in the middle of the ring, as Batista looks up at The Undertaker who looks a bit frustrated … and The Animal makes the cut throat motion across his neck with his thumb, MOCKING THE UNDERTAKER! The Undertaker looks infuriated now, but he just stands at the top of the ramp, and slowly lifts the World Heavyweight Championship into the air.
END OF SHOW
Quick Results:
CM Punk def. King Booker via disqualification
Chavo def. Shannon Moore via pinfall
Deuce & Domino def. London & Kendrick via pinfall
Mr. Kennedy won the 15 man battle royale
*****
CURRENT CARD for WWE Backlash


Date:April 29, 2007
Location: Philips Arena; Atlanta, Georgia
Official Theme: "There and Back Again" by Daughtry feat. Brent Smith



WWE Championship – Last Man Standing Match
Shawn Michaels vs. John CenaŠ



World Heavyweight Championship - Triple Threat Match
Batista vs. Mr. Kennedy vs. The Undertaker



One on One - Superstar vs. Chairman
Bobby Lashley vs. Vince McMahon



United States Championship - Rematch Clause Initiated
MVP vs. Rey Mysterio



Singles Match - No Disqualifications
Edge vs. Randy Orton

The rest of the card to be announced…
---
---
Last edited by IJ; 02-10-2013 at

12:31 PM

.
Re: TantruM Presents: WWE 2007 - Rejuvenating Nostalgia
---
BACKSTAGE NEWS & NOTES


Shawn Michaels has been evaluated by WWE officials this week and he is not cleared to compete this week on Raw.Michaels will be hospitalized for the upcoming week after the confrontation last week on Raw. Doctors have said that he is suffering internal bleeding in the brain, which will keep him out for at least a week - if he's lucky. Word has not been shed on whether he will be competing at Backlash or not.

New superstars have been blooming here in the WWE, and one of them as mentioned on SmackDown is coming to the WWE Draft. Nick Nemeth, a promising young superstar, is coming the night after Backlash. It has not been made official whether his contract will be with Raw or Smackdown, and speculation is that he will be the subject of one of the draft picks.

Mr. Kennedy's push has been quite controversial as he has not been cooperating with WWE staff the past few months, but he has seemingly been getting a bit better and has been redeemed to be moved into the main event. There is a mixed reaction on whether this was the right thing to do. The WWE is testing to see if Kennedy can stick to his recent ways and continue to act as a professional. It is also under review to see if he can hang in the main event and still put on a good show.

WWE.COM ANOUNCEMENT - FINAL MATCH ADDED FOR BACKLASH

SmackDown's mid-card is a bit scrambled up right now with the whole Kane / Booker / Punk situation, but not to be put down. WWE.com has announced that at Backlash it will be CM Punk vs. King Booker. Kane will be a special enforcer in the match, meaning that he can enter the match at any time to level the playing field for either man, Punk or Booker. The match has been added so that all three men can get rid of their pent up frustrations from the past couple of weeks.


---
Re: TantruM Presents: WWE 2007 - Rejuvenating Nostalgia
---
Well guys, it's quite sad to say I haven't been posting shows as frequently as I would like. However, I am trying out some new layout styles now. This weeks RAW will be done in a style similar to the way Wolf Beast has been doing his - I've gotten his permission, and I'm excited to try something new.
I have also added in some banners for all the matches, and changed the banner for the actual show itself. I hope you guys like them and I feel it adds an extra something to the show. The final card is set and I could not be more excited.
Please do not post predictions yet, I will be putting out a template later on with questions and everything of that sort.
So with that, thank you for reading and here is a preview for Monday's show, expect it to be posted this week.
Monday Night Raw Preview


This Monday's installment of the longest running weekly television show in history, Monday Night Raw, comes to you live from the Consol Energy Center in Pittsburgh! The scene couldn't be any bigger less than two weeks away from Backlash!

The outcome of last weeks match between Jeff Hardy and Lance Cade was disrespectful and gritty, but it's now in the past. This week Jeff Hardy will make another singles appearance only this time it will be against Shelton Benjamin, whom is not going to be an easy challenge for the extreme enigma. Matt will be at Jeff's side tonight, but who will be the winner of this singles contest? Will Cade & Murdoch interfere, or did they get their fill last week?

7 days ago we also witnessed more destruction by Mr. McMahon to Bobby Lashley after their infuriating WrestleMania match and it's outcome. McMahon says he also has more plans for Lashley tonight and it should very well go in his favor. This week Mr. McMahon has promised that Lashley will be in action, but McMahon promises that Lashley will not come out on top. The Chairman will face The Dominator at Backlash, but it's safe to say that he's quite clearly easing up his contender for himself. What will happen to Lashley this week, will The Dominator get his revenge, or will Mr. McMahon's torment keep rolling on?

Mr. Money in the Bank Randy Orton and The Rated 'R' Superstar also had quite the confrontation last week in the night's main event, which resulted in a double pin. With a match announced for World Wrestling Entertainment's next pay per view what is next for this growing rivalry? Many questions are still being asked as far as these two go, such as why did Edge screw Orton two weeks ago? What's on Edge's agenda now? Will Orton be able to stop the Ultimate Opportunist?

Lastly - as weird as it is to say it - we saw a tragic and despicable act put out by our WWE Champion one week ago. Last week we saw Tha Champ, John Cena, utterly and blatantly take out The Heart Break Kid. Shawn Michaels will not be on RAW tonight as he has suffered a brain injury from Cena's actions last week. John Cena is set to open the show and explain what he did last week and why. What could possibly be the explanation for such a criminal act on the part of the one that the WWE universe is supposed to look up to the most, their WWE Champion!?


---
Re: TantruM Presents: WWE 2007 - Rejuvenating Nostalgia
---
Well ladies and gentlemen, in what seems like a million years and a day - Raw is here. It's been a while in the making for this one and I like the way it turned out quite honestly. This is a pretty groundbreaking RAW for my thread and is pretty must see if I do say so myself
. I tried out a style like Wolf Beast's this time - with his permission of course - and I think it actually helped me convey the show a lot better. I hope you guys enjoy, feedback is of course always helpful, or even maybe a little rep message if you liked/disliked something. Thank you so much and happy reading, happy late valentines day as well <3
Monday Night Raw – April 16th, 2007
Consol Energy Center; Pittsburgh, PA

Opening Video – Pyro

Jim Ross and Jerry "The King" Lawler bring us in to Pittsburgh as they introduce us to Monday Night Raw! JR and The King talk about last week's events including the main event with Edge and Orton getting a double pin which led to another announced match for Backlash, but also shill out on an eerie note that Shawn Michaels will not be on the show tonight. After his brutal beating last week by the WWE Champion, John Cena, Michaels will be sidelined for this week with internal bleeding in the brain. Jim Ross then goes on to say that Michaels had needed many stitches and bandages to stop the immense bleeding from his skull. They then wish Michaels as speedy recovery, but then announce that the show will go on.

**MY TIME IS NOW**

The WWE Champion himself is the first we see on Raw this evening, being shown in to something we haven't seen much of in a while – booing from the crowd at Tha Champ! Cena doesn't look fazed by it as he walks to the ring in a serious manner, shirt on, mic ready.

Cena, in the ring now, says that he isn't proud of what he did last week. He says he didn't want to do that to The Heart Break Kid. But the WWE Champion said he had to make a statement. John says that Shawn Michaels was walking around like he owned the place and that just won't fly. Cena says that Michaels time had simply just come, and that the era of The Showstopper, The Icon, The Main Event, The Headliner … is OVER. The crowd now ensues with massive heat for the WWE Champion who they once loved.

Tha Champ says that he has held the title long and high, and that nobody could beat him, not even the legendary Shawn Michaels. Cena said he did what he had to do last week, and that he didn't want to do it, he needed to. John says he knows that the WWE Universe doesn't like it, but he says he did what needed to be done.

**HARD HITTIN'**

And now outcomes Raw's General Manager, JONATHAN COACHMAN. Coach comes out on stage with a mic and says he is sorry to interrupt Cena, but what he did last week is not acceptable. Coachman says that the WWE Champion will in fact be punished for his actions. Cena is now shown, just… laughing? Coach looks puzzled. Cena says that there ain't a damn thing Coach is going to do to Cena. Cena says that Jonathan Coachman being an authority figure is like Mr. McMahon not firing people – it just doesn't work that way.

Coach is now the one laughing as he now says that he personally will not be punishing "Tha Champ", but he will have someone do his beckoning for him. Coach then shills out that John Cena will be in action in the main event this evening, but not in an actual match, IN AN UNSANCTIONED FIGHT, NO RULES, NO COUNTOUTS, And NO DISQUALIFICATIONS. The crowd goes nuts as they will see some major action tonight. Coach says that he'll find out his opponent later on. Cena just kind of brushes the announcement off, not thinking much of it. Coach then says that should Cena not show up for the match later on tonight, he will be stripped of the WWE Championship! This gets into the mind of Cena as his look suddenly changes to a somewhat unhappy state, but then seemingly reassures himself that he'll be fine.
Cena stands in the middle of the ring as Coach begins to walk out. JR and Jerry "The King" Lawler talk about what just transpired and wonder who the person that is going to do Coach's dirty work is.

Commercial Break

Match #1 - Women's Contest – Non Title
Melinavs. Trish Stratus
The match goes off quite well with the two both putting on a great show. Melina was looking quite solid, taking it to Trish for the early going of the match, but Trish was able to turn it around. Trish Stratus would pull out the victory after hitting a stratusfaction, ending hopes for Melina. Trish would pick up the easy pinfall afterwards of course.
Winner: Trish Stratus via pinfall @ 2:49

Jerry Lawler and JR now discuss how Trish has pinned the Women's Champion! JR then states that this could mean something for Melina's future as the queen of the WWE!

…

Now backstage we see Coach walking into Mr. McMahon's office for the second week in a row. However Mr. McMahon this time welcomes the GM and it seems that this time McMahon invited Jonathan Coachman. McMahon then says he's glad Coach made it, and that he is very happy with how Coach handled the situation earlier tonight. Coach says thank you of course, and is honored to have been complimented by the Chairman. McMahon says he is proud with how he handled it, but he better have someone good for later tonight to stick it to Cena. The General Manager says he has the perfect person for the job.

…

Now an interview is conducted, WWE correspondent Todd Grisham is standing by with EDGE, and after last week, The Rated 'R' Superstar actually seems happy. Grisham asks Edge what he thinks of last week's match and it's outcome, to which Edge responds he is happy with it because he wants another shot at Orton. Edge says Orton gets off too easy with everything he does, he gets money in the bank and then the next night he gets a #1 contenders match? Edge says he's here for retribution and to stop Orton. Edge says when they were in a tag team Orton always stole the spotlight, and that he, Edge, was the one that should have been sent into stardom. And now, the time for justice has come.

A second later we see Armando Estrada enter the picture with his monster, UMAGA. Estrada informs Edge that tonight he may get a slight chance at Orton, because he has talked to Mr. McMahon earlier tonight and later on in the evening there will be a tag team match, pairing EDGE & BOBBY LASHLEY to take on RANDY ORTON & UMAGA! Estrada says that is a perfect environment for Edge to extract his retribution… that is if he can get through the Samoan bulldozer. Umaga and Estrada now turn away, looking tough as Edge stands with a smirk.

Commercial Break

Match #2 – Singles Bout
Jeff Hardy vs. Shelton Benjamin
With Matt Hardy at his side, Jeff Hardy puts on quite an exciting matchup with the almost over athletic character known as Shelton Benjamin. Benjamin pulled out the victory after a decently long match highlighting both talents well. Matt Hardy was quite the motivation for Jeff also as he really pumped up Jeff in moments when he was down, but ultimately it wouldn't be enough to overcome The Gold Standard.

During the match we saw Trevor Murdoch and Lance Cade checking out the action from the back on a monitor, checking up on what their recent rivals have been up to. In the closing seconds of the match Jeff Hardy tried to get a twist of fate but it would be countered into Benjamin sloppily throwing Hardy into the corner. Hardy then turned around and was hit with Paydirt as Benjamin covered for the one two three victory.
Winner: Shelton Benjamin via pinfall @ 5:08

After the match Matt would rejoice with his fallen brother, as the Tag Titles are delivered to them. Hardy holds his battered brother on the ground as they look up at Benjamin who is now walking up the ramp backwards, smiling and nodding after the smooth victory.

…

Now we have a visual on Mr. McMahon walking down a corridor, bald and showing it. People that walk by try and keep a straight face but he can tell they are holding back a smile. Vince is now enraged and is continues walking when he turns and sees a mirror, with a man sitting next to it. McMahon strokes his bald head and then begins to pout and get angry, but then he looks over at the man sitting beside it, a security looking guy, who is wearing a baseball cap. McMahon asks if he can have the man's hat and the man rolls his eyes and ignores him. McMahon then snaps, yelling "I WASN'T ASKING DAMMIT, GIVE ME THE GOD DAMN HAT!" … to which the man stands up frightened and gives him the hat, then runs away, drawing huge heat to McMahon for being such a bully. McMahon then puts the hat on, bill forward, and moves his head around trying to see all of the angles of his new look. He shakes his head signaling he doesn't like it. He turns it backwards and has the same reaction, not liking it whatsoever. Vince then takes off that hat and looks down the corridor both ways, and sees nobody. Now he puts the hat on sideways and starts seemingly mocking the gangster look. In the midst of this we get a view from the mirror's perspective, and a few seconds later we see Ron Simmons walk up behind McMahon, to which he sees in the mirror. McMahon turns around looking humiliated, and Simmons stands there for a minute shaking his head as the audience's laughter is palpable. Simmons then lets out a loud "DAAAMN". Simmons walks away and McMahon throws the hat on the ground, stomping on it and letting out loud grunts of anger as he then storms off down the corridor.

…

Backstage we see JOHN CENA adjusting his leg pads as he is getting ready for his match in tonight's main event scene. A door behind the camera is heard opening and in walks none other than RANDY ORTON! Orton tells Cena that what he did last week was the right thing to do, Michaels is nothing more than a washed up has-been, which – of course – draws immense amount of heat from the fans. Cena says that he didn't do it to impress anybody he did it to prove something. Randy says that it's a shame because if Edge would have not interfered, he would be facing Cena at Backlash. The Legend Killer also states that if it were him, it would be John Cena in the hospital. With that Orton slowly backs up off camera as Cena sits and thinks about what The Viper just said.

Jim Ross and Jerry Lawler are then heard over the view of Cena sitting in the locker room, and Jerry Lawler says that the tag team match between Randy Orton, Umaga, Bobby Lashley, and Edge … IS NEXT!

Commercial Break

Match #3 – Tag Team Contest
Umaga and Randy Orton vs. Bobby Lashley and Edge
The match was pretty highly anticipated even though it wasn't even made official until less than an hour ago. All four competitors seemingly looked uncomfortable to be in a match with a partner being as none of them exactly like each other per say. Randy Orton looked as though he wanted to start the match seeing that Edge was going to be the first one in for the opposing team, but Umaga let out a huge scream and got in Orton's face, causing him to back off and get to his corner.

The match started out quite fast paced, Umaga and Edge putting on quite a good showing with speed and power. Edge would be the first to make a tag to Lashley which got a big cheer from the crowd, with Umaga over in his respective corner. Umaga then let out another loud scream towards Lashley, but Randy Orton tags his shoulder! Umaga turns around with murder in his eyes as Randy smirks and charges at Lashley. Orton and Lashley are going at it now, exchanging fists as the referee struggles to keep Umaga from exploding into the ring after Orton, Estrada is going crazy as he tries to argue with the referee on what happened.

Orton and Lashley exchanged blows for a while until Lashley got the better of him, hitting five fists in a row which knocked Orton down. Orton is now down as Lashley grapples him up for an arm bar like submission. Orton is almost crying in pain as he reaches over for Umaga who is eager to get into the matchup! Umaga is reaching for the tag, anxious to get in and put some damage on anybody he can. Orton can't break free however – writhing and rolling in the middle of the ring, swinging his free arm to try and get free but it is no use.

Orton is now slowly rocking and trying to maneuver his way over to the ropes, and to his credit he makes some ground, nearly getting to the only thing that can break the hold. Orton is now inches away and reaches out … but his arm drifts down, he is fading! Umaga can't take it anymore as he climbs over the second rope and is about to charge into the match-up as the referee runs over and tells Umaga to hop out. While the referee is distracted by the Samoan Bulldozer, Armando Estrada runs over to Orton … grasps his hand … and PUTS IT ON THE ROPES!

Estrada quickly evacuates the scene in which has now been tainted, but Lashley continues to singe the hold on Orton's other arm however, not even seeing that he has grasped the bottom rope. The referee then turns to see what has occurred, and tells Lashley to break the hold. Lashley does so at the count of four, just evading elimination. The Dominator now goes over for a tag, which connects with Edge who is now in the matchup, and Edge quickly hops in the ring for a chance with Orton who is now up and holding his arm. Orton quickly tags Umaga into the match, and falls to the outside to hold his arm, smartly avoiding a confrontation with The Rated 'R' Superstar.

Umaga busts in and goes after Edge, who doesn't want anything to do with Umaga, so he scurries back and tags in Lashley! Lashley looks at Edge like he's crazy, saying he's not going into the match and that he needs a rest, but Umaga doesn't wait to take action – he charges at Edge's back and shoves him into Lashley, sending Lashley into the barricade! Umaga goes to the outside now to fret with Lashley, as Orton now steps in the ring with a devilish look in his eye as he looks across the ring at a fallen Edge!
Edge has now clue what's going on as he gets up and ORTON LAYS HIM OUT WITH AN RKO! Randy Orton goes to the side of the ring now and throws his arms up in the Legend Killer pose, his arms facing up spread all the way out beside his head. Orton can't help but let out a smirk. Lashley and Umaga are now completely brawling on the outside as Umaga clotheslines Lashley over the barricade. The referee has no clue what to do, but since Umaga and Lashley are the legal men he decides he'll start counting them out. The camera cuts back to Orton whose still smirking, but his smirk turns into a serious idea-filled look. He then starts to begin moving slowly to the beginning of the ring, looking down on Edge who is now stirring near the center of the ring. Orton then propels himself backwards into the corner of the ring.

Lashley and Umaga are now back at ringside as the referee reaches a count of eight … right as Lashley somehow manages to land a few rights on Umaga, and then whip him into the ring post. Orton was now in the corner, spit now nearly spewing from his mouth as his rage builds. Edge reaches his knees now, and Orton is about to do something twisted to The Ultimate Opportunist. All this action – and the fact that none of these superstars cared about winning this match, they just wanted to get their hands on each other - led to the referee ringing the bell after a ten count – both Lashley and Umaga were still brawling on the outside, and both had been disqualified.
Winners: Double Count Out @ 8:49

The match may be over but quite frankly our four competitors don't give a damn – and the action is far from over. Randy Orton is about to unload on Edge and Lashley is now over by the announce tables getting a chair as action is about to pick up here on Monday Night Raw.

Orton is about to run rampant as he starts shaking the ropes, but Lashley starts sprinting towards the ring as Orton runs towards Edge … But Orton is met with Lashley's steel chair cracking him across the chest! Umaga however is just now up on the outside as Edge is now standing. Edge and Lashley look at each other, seemingly saying it all without even opening their mouths, they want to eliminate their completion. Umaga now enters the ring and things begin to get interesting.

Lashley swings the chair but Umaga ducks under it, Edge runs after Umaga, and is met with Umaga hoisting him up and dropping him with the Samoan Drop! Lashley stands on wondering what his next move will be, but Orton delivers a low blow to the dominator! Lashley is now down, in which he has dropped his companion for the situation – the steel chair. Orton grabs the chair as Edge gets up from the torturous maneuver from Umaga, and Randy Orton starts towards Edge … BUT IS MET WITH UMAGA GRABBING HIM AND DELIVERING THE SAMOAN SPIKE TO THE LEGEND KILLER! Umaga just took out his partner for the evening!

Edge now sees what has happened to Orton, and doesn't want to have any part of it so he rolls out of the ring and begins up the ramp, walking backwards as Orton lays in the middle of the ring, out cold with a hint of blood seeping out from his lips. Edge smirks as Umaga is panting hard now as he looks at the fallen Bobby Lashley who is now getting up from the low blow by Orton. Umaga looks over at Lashley, and grabs him … AND DELIVERS THE SAMOAN SPIKE! Umaga has now taken down Orton and Lashley with his vicious maneuver. Umaga stands tall, thinking it's all over, when suddenly…

**NO CHANCE**

Now, VINCE MCMAHON is arriving on scene, crowbar in one hand and microphone in the other. J.R. comments on how this is not surprising at all, Mr. McMahon arriving on the scene AFTER Lashley has already been beaten. Orton rolls out of the ring now seeing that Mr. McMahon is coming for Lashley and he doesn't want anything to do with it. McMahon appears on stage and says "Umaga, you stay right where you are, and referee, get the hell out of my damn ring!"

The referee stands at the ropes closest to the stage trying to tell Vince this is too much, to which The Chairman replies "I don't give a damn what you think, get the hell out of my ring before action on your job is taken!" The referee then leaves the ring, but almost unwillingly. McMahon starts to head down to the ring now, with Lashley barely propped up on the turnbuckle, but he seems out of it. McMahon gets in the ring and wields his chair with Umaga on his side. Umaga lets out a loud scream and runs at Lashley, slamming his butt into his face with a thunderous slam. McMahon then takes the crowbar and starts beating Lashley with it, gashing him everywhere possible. The Chairman then slides out of the ring and chokes Lashley from behind with the bar, Lashley crushed between the crowbar and the turnbuckle.

You can now see blood on the face of Lashley as Orton is now seen barely on screen moving up the ramp, Edge long gone by now. Vince continues to choke out Lashley screaming "You thought this haircut was funny? You thought it was funny?" McMahon is just yelling and pummeling Lashley to a pulp. Lashley is now laid out in the corner, bloodied, battered and beaten as Armando Estrada, Umaga, and Vince McMahon stand tall over the fallen broken man that is The Dominator.

Commercial Break

Backstage now we see JEFF HARDY cooling down and getting undressed from his match earlier, when his brother, Matt Hardy, the other half of their title holding tag team walks in. Matt talks about how he doesn't understand why Jeff is getting all the singles action at the moment, to which Jeff reassures Matt that he will get his chance next week. Matt then says the Jeff is right, but he doesn't look too confident in it. Jeff then says they will always be a tag team, he isn't that great of a singles wrestler. Matt reassures Jeff now, saying Jeff's big moment will come sometime later on, he just has a feeling. Jeff says thanks and they continue to talk as their conversation fades out.

…

Back at ringside Jim Ross and Jerry Lawler talk about the previous events we just saw transpire here on Raw, including the debacle that was endured by Orton, Edge, Mr. McMahon, Umaga, and Lashley. JR comments on how Mr. McMahon is a cruel human being and just an awful person, leading Lawler to remind him that Mr. McMahon is the one that signs his paychecks! They then comment on the next match which will feature Rob Van Dam – whom we haven't seen compete in quite some time here on Raw – and Kenny Dykstra.

…

Match #4 – Singles Contest
Rob Van Dam vs. Kenny Dykstra
This match went off pretty well with some great spots and obviously a lot of high flying action. Rob Van Dam looked to be very impressive tonight as he pulls out the victory after hitting his patented five star frog splash. Van Dam's win tonight is his first in many weeks on Raw. Dykstra was pretty close to picking up the victory in the closing seconds of this match, but one slip up would seal the fate of Kenny.
Winner: Rob Van Dam via pinfall @ 6:06

Van Dam celebrated the victory to some extent but not farther than usual, the scene would end with Jerry Lawler commenting on how Dykstra wasn't having as much fun this week as he was last week in the tearing apart of Bobby Lashley. Jim Ross then talked about how great it is to see RVD back on Monday Night Raw after a short hiatus.

…

Backstage now we see the WWE Champion, JOHN CENA walking down a corridor sighing, not sure what to expect – or who to expect – up next in our main event. Cena knows that he must pay up for his actions last week, but to whom will the price be paid? Our Raw commentators excitedly let us know that this ALL OUT FIGHT is coming up right after a commercial.

Commercial Break

**MY TIME IS NOW**

Tha Champ, JOHN CENA enters the building to a roar of mixed reactions, not sure about how they feel still. Cena enters on an odd note however; he doesn't come out talking to the camera or saluting, he appears quite serious and stone-faced. He walks down to the ring quite gingerly, wearing his merchandise and camo shorts along with a baseball cap. Cena then stands looking up at the ramp, ready for whatever is about to come.

Jonathan Coachman walks out from the back now without his music hitting as this isn't about him and he stands on the stage. Coachman says that he's actually quite proud of Cena for coming out willingly and accepting his punishment like a big boy. Cena sarcastically laughs off mic, also saying "I will never back down, and I will never quit". Coachman says that's very great Cena, very great indeed, but someone is here to clean up for Shawn Michaels – someone who has been itching and scratching to get back in that ring, and this has sent him over the edge.

Coach tells Cena that he will back down, he will give up, and he will quite. Cena says that isn't true and he will stay strong, yelling multiple things across the arena at the Raw GM. Coach says this is enough talk, and tells Cena to have a nice night … in the emergency room of course. The GM then says here comes your opponent Cena, I hope you're ready, and chuckles, walking backstage.

Cena then bends down once again, moving away from the ropes and back into the center of the ring. Cena stands there for a little while, and there is a long pause – the anticipation building. Who is Cena's opponent in this unsanctioned brawl, who will seek retribution for Shawn Michaels?

… BUT THEN …

… THE SILENCE IS BROKEN …

**TIME TO PLAY THE GAME**

… THE ARENA GOES ABSOLUTELY INSAAAAAAAANE!

TRIPLE H HAS RETURNED TO THE WWE! After many, MANY long months, THE GAME IS BACK … AND BY THE LOOKS OF IT, HE'S HERE TO AVENGE HIS FRIEND SHAWN MICHAELS!

Triple H makes his appearance seen and not only heard now as he steps onto the stage, looking down, hair wet, shirt on, but most importantly … SLEDGE HAMMER IN HAND! The Camera shows Cena now, who looks quite shocked – as well as everyone else in the arena – including the commentators! Jim Ross and Jerry Lawler can't believe what they are seeing! THE CEREBRAL ASSASSIN HAS RETURNED TO AVENGE HIS BUDDY SHAWN MICHAELS!

Triple H's face says it all as he slowly looks up now, piercing Cena with a face from hell. Triple H then rips his shirt off … and starts for the ring as fast as he can! CENA HOPS OUT TO MEET HIM, IT'S ALL OUT MAYHEM HERE ON RAW! The referee calls for the bell, and this Unsanctioned Fight is on!

MAIN EVENT – Unsanctioned Fight
Triple H vs. John Cena

The match is now officially underway … if you can even call it a damn match. Cena and Triple H meet now in the center of the entrance ramp, as Triple H is forced to drop the sledge hammer and start by fighting the way he knows best … bare knuckle. Triple H decks Cena with a right and left, repeatedly pounding the top guy of the business. Triple H pounds away, bustling Cena back into the ring apron. He then backs up and runs at Cena, diving and smashing his shoulder into Tha Champ in a spear type maneuver. Triple H then turns around and begins walking up the ramp as Cena falls to the floor, Triple H grabs the sledge hammer and then walks up to Cena with it … BUT CENA BATTLES BACK WITH FISTS OF HIS OWN!

Cena's launching fists now as he battles his way back to the entrance ramp, then grabs Hunter's head and slams it into the barricade – mixed reactions spill from those surrounding them. Hunter now stumbles over besides the ramp, dropping the sledge hammer as Cena grabs him by the top of his jeans … AND WHIPS HIM FACE FIRST INTO THE SIDE OF THE STAGE! The Game crashes to the floor, but isn't about to stay down. The WWE Champion pulls The Game off the floor … but without anyone seeing … TRIPLE H SMASHES THE CHEST OF CENA WITH THE SLEDGEHAMMER!

The pace of the match quickly turns now as Triple H drops the sledgehammer … and he hits Cena with an AA SPINEBUSTER TO THE FLOOR! Triple H stands at full strength now, panting heavily whilst looking down at Cena. Triple H now lifts him up by his hair and carries him over to the stage, throwing him on top of it. The Cerebral Assassin then runs over besides the ramp to the pyrotechnic area, grabbing a STEEL CHAIR. Jerry Lawler screams "He's already got a sledgehammer JR what in the hell does he need a chair for!?!?"

Triple H takes the chair over and sets it on the stage as well, him now going around and up the ramp to where Cena is, who is now slowly and steadily getting up. Triple H runs up now and picks him up, throwing him up against the screen on the stage, cracking it internally and blacking out some of the lights on it. Cena falls to the floor now, face red, looking completely out of it. Triple H picks up the sledge hammer … and stands ten feet back from Cena in the middle of the stage, Cena towards the edge.
Cena stumbles towards The Game, and TRIPS DRILLS THE CHAMPION IN THE HEAD WITH THE SLEDGEHAMMER!

Cena is down and out now, blood seeping from his head, nearly covering his entire forehead. Triple H backs up now, Cena is out cold. The referee tries his hardest to get Triple H to cooperate and stop the mayhem, and Triple H just stands off a few feet, letting the referee do his thing. The referee goes over and checks to see if Cena's awake and still wants to continue, but Cena is out.

After a little while, Cena starts stirring and makes it to his knees. At that moment Triple H steps forward and grabs Cena – and slams him between his legs, and wrenches his arms behind his back – THE PEDIGREE IS COMING … BUT CENA SOMEHOW LIFTS TRIPLE H … AND BACKDROPS HIM OFF THE SIDE OF THE STAGE!!!!!! A huge explosion takes place that nearly blinds Cena as he stumbles away towards the center of the stage. The referee calls for the bell as there is NO WAY Triple H can continue after that!

Winner: John Cena via referee stoppage @ 12:39

Multiple referees are spewing out onto the scene now as they check on Triple H. Cena now stands over the stage looking down into the pit where he just threw The Cerebral Assassin. Cena looks down and has a dumbfounded and amazed look on his face, barely visible through the immense amount of blood streaming down his face in what seems like a hundred little rivulets. Multiple referees are trying to help Triple H, and a few are telling Cena to leave and go backstage, just get out of the arena, basically go anywhere but there.

Cena however doesn't even seem like he knows what's going on. Cena stands, dumbfounded, looking down like he can't even believe what he just did. The next thing you know, Cena decides to turn around and head backstage, but he turns around and is met with SWEET CHIN MUSIC … IT'S … IT'S SHAWN MICHAELS! SHAWN MICHAELS AVENGES HIMSELF! Cena falls to the ground as we now see the face of an angry Heartbreak Kid, who has just laid out John Cena on the stage. Cena is completely out of it now, even farther than after the sledgehammer hit connecting with his face. Shawn Michaels is bandaged all around his head, his eye even covered with a white pad of some sort. Michaels however takes no time whatsoever to rush over and help his friend Triple H, who is now being loaded onto a stretcher. Shawn comforts Triple H as he is put on the stretcher and the show fades to black as he is being wheeled away.

END OF SHOW

*****
FINAL & OFFICIAL CARD for WWE Backlash



Date:April 29, 2007
Location: Philips Arena; Atlanta, Georgia
Official Theme: "There and Back Again" by Daughtry feat. Brent Smith



WWE Championship – Last Man Standing Match
Shawn Michaels vs. John CenaŠ



World Heavyweight Championship - Triple Threat Match
Batista vs. Mr. Kennedy vs. The Undertaker



One on One - Superstar vs. Chairman
Bobby Lashley vs. Vince McMahon



United States Championship - Rematch Clause Initiated
MVP vs. Rey Mysterio



Singles Match - No Disqualifications
Edge vs. Randy Orton



Special Enforcer Match
CM Punk vs. King Booker
Special Enforcer: Kane
---
---
Last edited by IJ; 02-17-2013 at

04:49 PM

.
Kerser is the sickest.
Join Date: May 2009
Location: Melbourne, Australia
Posts: 1,496
Points: 1,528
Re: TantruM Presents: WWE 2007 - Rejuvenating Nostalgia
---
Monday Night RAW Review
The opening segment was quite good, it's nice to see Cena as a heel and his reasoning for the turn is good, Michaels is perfect for the scenario as well. I'm curious as to who the unsanctioned fight is for as well and I didn't mind Coach either. Good to see him have a balls and go alright as a face-ish character too.

Trish/Melina was fine, did its job in having Stratus pin the champion. Not much more to say.

The backstage segment between Coach and McMahon is good, I'm genuinely curious as to who the person is, you're hyping it subtly but well.

I like Edge's interview and I've always liked the idea of an Edge/Orton feud, it's always just the issue of who to be the heel because they're both great. With the match that was announced after that I'm assuming Edge is taking the face role in this, which I like. Good tag team match up too in Lashley/Edge vs. Umaga/Orton, Lashley and Umaga are too people I miss from programming.

I'm fine with having Benjamin going over Hardy, it's a good match up and those two will always put on a match where the loser doesn't lose too much steam just due to the quality of the match.

Haha, I thoroughly enjoyed the McMahon/hat scenario, I was finding it funny anyway and then at the end Ron Simmons was just the icing on the cake. Very funny!

Orton/Cena confrontation builds up a little hype. I feel like this could be seeds planted for something in the future. It's nice having the different take on them as they're both heels, normally it's Cena as a face. Still curious as to who Cena's opponent will be.

Great action in the tag match, it wasn't a clean finish but it was done well. I enjoy Umaga's character so I was fine with him just taking out anyone like a psycho because that's exactly what he is! Orton attempting the punt adds heat to him as a psycho also, I'm happy that he didn't get to connect it though. The aftermath involving McMahon would've attracted humungous heat and it was certainly well done.

With the Hardys situation I see that being seeds planted for a Matt heel turn fueled by jealousy for his brother.

RVD/Dykstra did its job, that's exactly how it would have been, I'm fine with RVD getting the win after a short hiatus just as long as Dykstra gets a good showing, which he did. No issues.

Cena walking down the corridor still has me very curious, I really do want to know who this mystery opponent will be.

I should've bloody known! Hunter's back for his friend, great moment on RAW! The match starts off as intense as ever only one thing though, it says Hunter picks Cena up by his hair, does Cena have enough hair to pull? Haha, anyway GREAT ending, great ending. At first I thought it was just going to be an absolute dissection of Cena but then Cena turned the tables and took out Hunter, THEN Michaels came back and dropped him with SCM to end the show. This feud's heating up now.

Really, really enjoyed the show well done. I liked the format, I noticed you said it was a first or whatever. I liked the format and you're booking some really good stuff. I'll definitely be following this thread when I can. Good work, TantruM!
---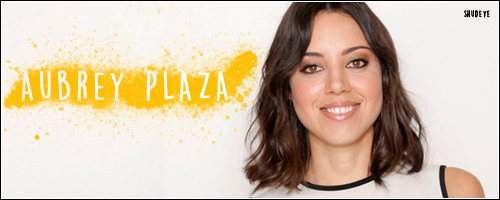 Re: TantruM Presents: WWE 2007 - Rejuvenating Nostalgia
---
Notes from the Booker - The Future of the Thread

Alright guys, I'm a little frustrated that in the three months this thread has been up we haven't even reached the first pay per view yet. I've been really busy and my schedule should be clearing up a bit more now that hockey season is over with my last game being tonight. I'm far behind where I figured I would be at this point, being that I'm only a match into both this weeks SmackDown and Backlash. Due to this I'm going to try something and hopefully it'll work out.

My plans are that I will post the last three shows before Backlash in that recapped form I did on Raw, that seemed to be a good one and it went over well. Then I will post Backlash in full, and the WWE Draft the next night in full. But then after the WWE Draft I'm going to skip that month of shows and then just post Judgement Day with a backstory of what occurred in the past few weeks leading up to it, along with a preview, and then Judgement Day will be in FULL. After that I'll see where we're at and go from there as we are led up to One Night Stand.

I really hope that you guys will understand why I am doing this and hope that the feedback continues, thanks again to EYELRAK for the feedback. I hope that you guys will keep reading and hopefully like the storylines that I am putting out there. Thank you for understanding, and happy booking!

---
Re: TantruM Presents: WWE 2007 - Rejuvenating Nostalgia
---
First off let me just say Happy Easter to all! Secondly, my thread of course.

I've really fallen off and I know you guys probably don't care much, but I really do. I hate that I've been doing this thread for 4 months and I've not even gotten to the first pay per view yet, it really rustles my jimmies so to speak. Like I said in the last post that will probably end up going into effect for sure now. I really need to get the ball rolling.

Anyways, here is the short and sweet preview for Smacketh Down.



Friday Night SmackDown Preview



Friday Night's show is set to be packed with action. With the official card set for Backlash there is room for nothing but build up from here on out. With a triple threat in the main event, how will this shape the future landscape for SmackDown?

The Cruiserweight Champion, Chavo, has had a quite strong and lengthy reign. His win over Shannon Moore last week may have just been rubbing it in. Chavo Guerrero will be in action this week, and will he pull out another victory - or let everything slip?

The Big Show returned last week with - well let's be honest - not the biggest of homecomings. The Big Show's showing in the main event over the top rope battle royale was less than alright in everyone's eyes - and his own. What is next for the World's Largest Athlete and his quest to be atop the WWE?

Things have been boiling over in recent weeks with King Booker, Kane, and CM Punk. This week on SmackDown in a little teaser, Teddy Long has said they will all be in action this week. With the three of them all occupied this week will they be able to one up each other, or will everything collapse as they know it?

MVP's hunt to regain his United States Championship is on the horizon as his rematch clause is still intact at Backlash. MVP was quite embarrassed last week as The Ultimate Underdog took him out of the ring on the set of his own talk show, the VIP lounge. MVP's known to be a ticking time bomb that could go off at any second on anything or anyone, so will he keep his cool, or will he be forced to explode inevitably?

Last week Mr. Kennedy won his first match in a long while, defeating his losing streak and plenty of competitors to be crowned co-number one contender, along with Batista. Batista and The Undertaker had to compete with each other at WrestleMania, but now they have the young and agile Ken Kennedy to compete with. Can The Undertaker and Batista keep up with the young gun, or will they be left in the dust as the Kennedy era takes over the WWE?

With this Friday's show, you must remember that teamwork is the key to survival. Tune in this Friday and watch all your favorite SmackDown superstars in action!

---
---
Last edited by IJ; 03-31-2013 at

10:17 PM

.
Posting Rules

You may not post new threads

You may not post replies

You may not post attachments

You may not edit your posts

---

HTML code is Off

---