No Fear Wrestling: Save Us Y2J!!!!!
---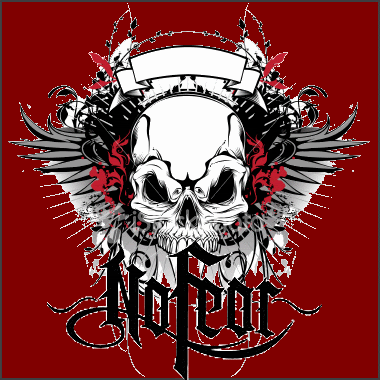 On September 26, 2011, the U.S. District Court in Bristol, Connecticutt ruled in favor of Scott Levy in his lawsuit against the World Wrestling Federation and Vincent Kennedy McMahon. Scott Levy was awarded ten million dollars in damages on his claim that he was an actual W.W.E. employee instead of a private contractor during his tenure in the company as "Raven". The ruling sent shockwaves throughout the business as the W.W.E. quickly scrambled to sign new contracts of their superstars to make them actual employees instead of private contractors but they got some help as the effects of the lawsuit rippled throughout the industry.The lawsuit did more damage to Total Nonstop Action and other companies as they were forced to shutdown as they decided the company wasn't worth having to pay for full benefits to their roster. T.N.A. announced they would be closing after the 2012 Slammiversary show.This left the W.W.E. as the only real company in the U.S. and McMahon figured he could more less pay them what he seemed as fair.
When Chris Jericho received his offer from McMahon, he was insulted by the low ball offer and turned it down. Jericho decided to talk to other superstars and they revealed that they also received low offers from the W.W.E. Jericho decided to stay at home and get ready for his tour with Fozzy instead of wrestling at Wrestlemania.
While making his final preparations for the Uproar Festival Tour, Jericho was approached by concert promoter, John Reese and representives of LiveNation. They discussed the current professional wrestling industry with Jericho and asked him if he would be willing to invest and spearhead a new wrestling promotion that they will help back and promote. They asked Jericho to make some noise behind the scenes and see what kind of reaction a new company would have. Jericho questioned if they were serious but they proved it when they informed him that they already had a corporate sponsor in No Fear Clothing to name the promotion No Fear,a television contract with SpikeTV to fill the void of T.N.A. going out of business and a pay per view agreement with Dish Network and Time Warner cable to start off. They informed him that they had a studio ready for high definition television tapings set up in Charlotte, North Carolina and their plans to do live events through the regular line up of arenas used by LiveNation's many entertainment tours. Jericho agreed that he would see what he could do, thinking that nothing much would come of it. They put Jericho in charge of securing talent as the they concentrated on signing experienced wrestling veterans for the front office. They set the goal of getting the company up and running in a year with them starting up around January in 2013.
Jericho's first call was to his good friend Edge and asked him about the idea he was approached about. Edge thought of the pros and cons and then decided they would ask Christian to secretly see what was current superstars contract status with the W.W.E. was and to see who would want to abandon ship. Christian knew that most of the superstars contracts ran out after Wrestlemania, giving Vince the power to make changes after the biggest show of the year.
Jericho started making calls to T.N.A. stars and quickly had agreements with Jeff Hardy and Kurt Angle to come aboard with himself and Edge as investors in the company and to be on the current roster. Hardy and Angle was able to secure a lot of the big names from T.N.A. and the roster was quickly taking shape. Jericho vas a little upset when LiveNation signed Jeff Jarrett on their own and brought him onboard as an investor, citing that he was one of few people around that have successfully started a promotion from scratch. After a meeting between the two, Jericho walked away with the meeting feeling Jarrett would be an asset.
Christian said he was able to secure some superstars with Alberto Del Rio,Daniel Bryan, The Miz and Rey Mysterio being the biggest names. Mysterio and Del Rio had demands that they would be able to compete in shows in Mexico for their own personal gain and Mysterio wanted in as an investor. Jericho quickly agreed and the superstars no-showed the RAW after Wrestlemanina to the shock of Vince McMahon when their contracts expired.
A press conference was called the Monday after Slammiversary as No Fear Wrestling was announced to the public for the first time. The meeting saw John Reese,Chris Jericho, Edge, Jeff Hardy, Kurt Angle, Rey Mysterio and Jeff Jarrett fielding questions about the direction of the company and the announcement that wrestling legend, Sting has also become an investor. Sting informed reporters that he had no plans at this time to take part in an on-air role. The company announced the opening of their website where more details will be posted. People took notice of the company's big plans when well known names in the wrestling business had been hired to run the company such as former W.W.E. executives, John Laurinaitis and Bruce Prichard to run the talent relations with Chris Jericho while the creative team will be led by none other then Paul Heyman with writers Brian Gerwitz, David Lagana along with Edge. Retired wrestlers Chavo Guerrero Jr., Al Snow, Joe Legend and Lance Storm was listed as producers.
No Fear wrestling was taking shape and looked to be on their way to big things but with only five months before going on air there was still alot of work to do with the roster. They received a huge blow when it was revealed Edge would need neck surgery and be out for an unknown amount of time. The company was already facing a big problem as Edge was written in as being one of the company's biggest heels and Jericho won't be able to be a regular contributor yet because of Fozzy's European Tour. The company was getting a taste of how hard the wrestling business really is, when the unexpected happened...........
?
Re: No Fear Wrestling: Save Us Y2J!!!!!
---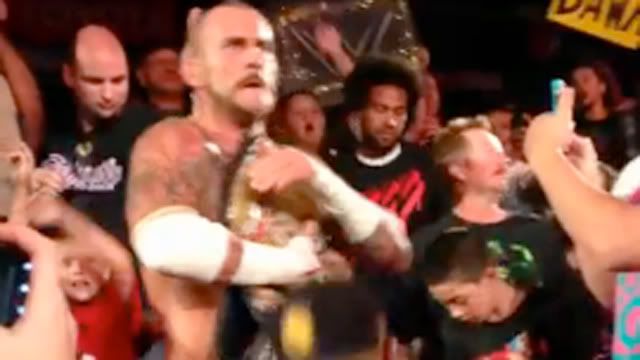 CM PUNK ASSAULTS FAN!!!!!!

Last night, W.W.E. champion, C.M. Punk, assaulted a fan after he climbed into the crowd at the end of RAW. The video of the assault spread across all kind of media outlets and got the attention of Linda McMahon's campaign. The W.W.E. and Vince McMahon was left with no choice but to announce the release of C.M. Punk today.


Six hours later on the No Fear website the signing of C.M. Punk was announced as the newest addition of the No Fear roster. C.M. Punk posted a video shoot on the W.W.E. and their latest actions and promised to lead No Fear to one day becoming the number one company in the world.

TO BE CONTINUED.......!!!!!!

?
Re: No Fear Wrestling: Save Us Y2J!!!!!
---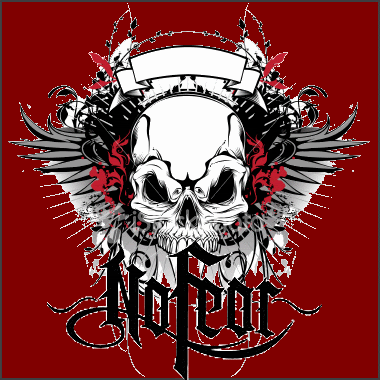 No Fear Wrestling Roster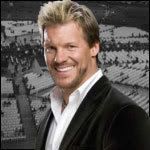 No Fear Owner-Chris Jericho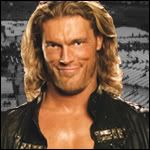 No Fear President-Edge




No Fear Commentators-Arda Ocal & William Regal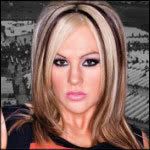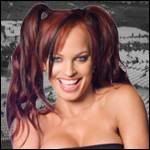 No Fear Backstage Interviewers-Velvet Sky & Christy Hemme



Today No Fear announced that at their debut show, the No Fear World Champion will be crowned in a 25 man battle royal. The drawing of the numbers was aired on their official website and the positions was drawn as the following.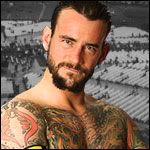 1#-C.M. Punk

"The Best in the World" comes to No Fear Wrestling looking to gain the respect that he hasn't gotten in his previous spots. Punk has came with Paul Heyman by his side and in his ear as Punk left W.W.E. when Heyman was given full creative control of No Fear and offered a spot as part owner along with Heyman. On screen they are on one mission and that is to add another world championship to his resume. Punk is already making noise behind the scenes about having personal issues with Edge after drawing the first spot in the battle royal.




2#-Rey Mysterio Jr.

Mysterio left W.W.E. for No Fear with the added bonus of making his own appearances in Mexico and also becoming part an investors. One of only two competitors that have won an important battle royal before, Mysterio is still considered a severe underdog. Mysterio might not be totally focused on the world title as he has been taking Sin Cara under his wing.




3#-Christopher Daniels

Daniels signed after getting word of No Fear and now has one last chance to make a name for himself other then being one of the best wrestlers ththat haven't one a world title.Daniels is one of the wrestlers that are rumored to have struck a deal with Paul Heyman and C.M. Punk to work together.




4#-Jack Swagger

Swagger was in a no-win situation and looked for a new start when he left W.W.E. It's easy to forget that Swagger is a former world champion as his career has been a rapid descent since him losing the title. But fortunately for Swagger time is on his side to resurrect his career and become a true star and has rumored to be training with Kurt Angle. Swagger can do that with a great showing at the battle royal even without winning the title




5#-The Miz

The Miz was one of the first superstars to sign with No Fear but has been rumored to not be happy with the massive amount of talent signing with the company and was reportedly wooed by Jericho. Miz has brought his girlfriend, Maryse with him to second him in the company. The Miz has bragged that he has been the most watched heavyweight champion in years and No Fear should be smart to give him the chance but isn't happy with his early entry.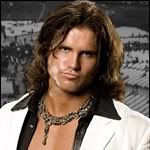 6#-John Morrison

Morrison comes back to wrestling after his release from the W.W.E. Morrison was signed to No Fear along with his long-time girlfriend, Melina. Morrison is someone that is seen as a man that hasn't reached his full potential. Can he put it all together in No Fear, that is the question that will be answered.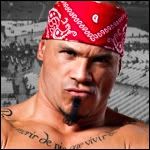 7#-Alberto Del Rio

Del Rio's problems with the W.W.E. came to the forefront when No Fear opened and when they offered him the same deal of Mysterio concerning wrestling shows in Mexico also on his own, Del Rio signed on with the new company.The wealthy businessman from Mexico enters No Fear Wrestling and is showing his resources by hiring a beautiful woman, Salinas and muscle in Hernandez.He hopes that the use of the two will get him to the top of company. Del Rio has already raised the ire of Edge backstage by trying to use his weatlh to secure a better entry number then 7#.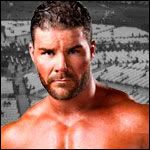 8#-Robert Roode

Roode got the full court press from Edge and Chris Jericho and signed on with new company when T.N.A. went out of business. The self-proclaimed "It Factor" is certain that he will build on his success of 2012 when he became a world champion for the first time. Roode knows that the talent level in No Fear is immense but he doesn't doubt his ability to make the company his even with drawing an early number.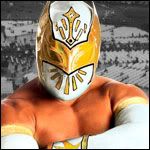 9#-Sin Cara

Cara followed Del Rio and Mysterio and left a gaping hole in W.W.E.'s Hispanic influence, Cara looks to cash in with the same type of deal that the other two Latino superstars gotten.Sin Cara hopes his No Fear career starts off better then his W.W.E, did. Cara seems to be in better position this time thanks from the tutelage and time with Rey Mysterio. Cara faces some of the biggest odds in the battle royal due to his size and entry number.




10#-Ryback

It was a big shock and showed the businessmen ability of Jericho when he was able to steal Ryback away from the W.W.E. One of the biggest phenoms that have wrestling in awhile, stunned the world by signing with No Fear. Ryback asks the question and is looking for twenty four victims to feed on. He is definately one of the favorites to walk out the winner.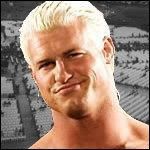 11#-Dolph Ziggler

Ziggler showed great respect as he was wowed by Edge and Jericho's attention and with Christian whispering in his ear, Ziggler signed on with No Fear."The Show Off" is one of the brightest young stars in the industry and looks to come to No Fear and finally live up to his potential. Ziggler is looking to go it alone for the first time as he comes into No Fear without any guidance.




12# Rob Van Dam

After the closing of T.N.A. RVD was one of the most obivious signings of No Fear.One of the most popular superstars in No Fear, RVD is said to be in great shape and great attitude after hearing many critics of his effort in the last couple years of his T.N.A. run. RVD has been seen lately with Paul Heyman and is almost certain to be one of the people teaming up with Punk.




13#-James Storm

Storm came really close to signing with W.W.E. but when Heyman pitched his influence on Stone Cold Steve Austin's career after him signing on as head of creative, it was said to be the deciding factor on Storm signing with No Fear. No Fear looks to build on Storm's popularity with the fans and be the company that takes him to the next level. Storm looks to pull somewhat off an upset and win the No Fear World Heavyweight Championship and become the face of the organization.




14#-Jeff Hardy

Hardy signed on as an investor of No Fear and plans on being one of the biggest stars.Easily the most popular star on the roster, Hardy will pack the fans in but the biggest question about him is if he can keep his personal demons behind him. Hardy is said to be totally focused on making the company especially with his arch nemesis, C.M. Punk on board.




15#-Samoa Joe

Joe was quickly signed after meeting with good friend, C.M. Punk. as he held out on signing after a tour of Japan to help himself to get in shape in case he was going to the W.W.E. 2012 saw the return of the smashmouth style of Samoa Joe as he showed the toughness and tenacity that he used to take T.N.A. by storm years ago. Joe is said to be revived by the competiton of the rival and will love nothing other then becoming the first ever No Fear World Champion.




16#-Brutus Magnus

Brutus was insulted when he only received a developmental contract from the W.W.E. and accepted the offer from No Fear.Magnus has all the tools to make himself a superstar, he just has to put it all together. Has been seen lately hanging out with Antonio Cesaro and picking his brain after Cesaro's U.S. title reign. Can Magnus pull it off already and become champion already.




17#-Kurt Angle

Angle became an investor and on screen performer after T.N.A. shutting down.Nobody on the roster has more world title reigns then Angle and he will tell anyone that will listen that he isn't done adding to his legacy. Some think that Angle has a lost a step but they don't when they get in the ring with him. Angle looks at the roster and sees a lot more new challenges.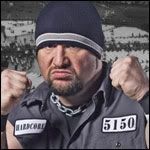 18#-Bully Ray

Bully Ray signed on with No Fear after W.W.E. only offered him a contract with Devon instead of a singles competitor. One of the biggest surprises in wrestling has been Bully Ray rise after years of being just a tag team wrestler. One of the wrestlers rumored heavingly to have made a deal with C.M. Punk and Paul Heyman to work together,Bully Ray has his sights on becoming a world champion and has drawed a good number to make his dream come true.




19# Daniel Bryan

Bryan jumped ship when mentor, William Regal talked him into after signing on as color commentator. Bryan is already boasting that things for him will be different in No Fear after drawing number 19. He blames his relationship with A.J. Lee to his loss of his world title and vows to focus totally on winning titles and not his personal life and his mission will start at the battle royal.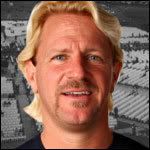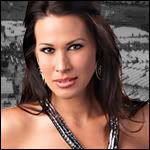 20#-Jeff Jarrett

Many people was shocked when it was announced that Jeff Jarrett signed with No Fear Wrestling but with the shutdown of T.N.A. and his burnt bridge with the W.W.E., the veteran was left without a home. What Jarrett gives No Fear is a man that has started two different companies from scratch and a big name in the business for fans. Jarrett does have an impressive resume witht 23 different major title reigns and would love to add some more in No Fear.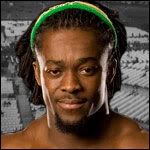 21#-Kofi Kingston

Arguably the most exciting in-ring competitor in the business. Many wrestling insiders say that Kofi has been held back by the W.W.E. and that No Fear will give him a fresh start. A battle royal isn't the best match for Kingston and his skill set but a strong showing will go far to show everyone what he can do.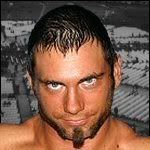 22#-Austin Aries

Aries was quick to sign with No Fear because he didn't feel he could get a fair shake from the W.W.E. Can a man that never lost a world title as he was champion when T.N.A. shutdown be such a underdog in the battle royal. The answer is a yes when your name is Austin Aries. Aries just laughs at people that says he doesn't have a chance in the battle royal but is quick to point out that people said he couldn't be a world champion either.




23#-Antonio Cesaro

Cesaro jumped ship after the firing of Punk in protest and signed on with No Fear. One of the fastest risers in the industry, Cesaro quickly climbed the W.W.E. ladder and made a name for himself with a successful U.S. title run. After years traveling around the world, Cesaro has been working out with fellow European, Brutus Magnus as the two see themselves as the future of wrestling and the future will start at the battle royal.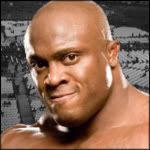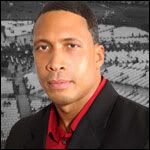 24#-Bobby Lashley

Lashley signed with No Fear in a big surprise after retiring from his M.M.A. career after not being able to get a contract with U.F.C. Lashley is said to be totally focused on professional wresting and to get his once promising career back on track.Lashley has enlisted the services of Abraham Washington and many are wondering what kind of road that will lead him on. Lashley is a gigantic threat to any man in the battle royal and should be a dangerous force for years.




25 #-Christian

Christian was obviously one of the first superstars to sign as soon as Jericho opened the doors reuniting himself with two of his closest friends. A former world champion in two companies, Chrisitian is probably the most underrated superstar in the business. The question being asked by many talent is if Christian is going to use his close relationships to owner, Chris Jericho and general manager, Edge to his advantage or try and do everything on his own. There are rumors already with Christian drawing the last number for the championship battle royal.

---
Last edited by LaurinaitisOSU; 10-31-2012 at

02:43 AM

.
Re: No Fear Wrestling: Save Us Y2J!!!!!
---
Definitely has potential.... Will keep reading.
Re: No Fear Wrestling: Save Us Y2J!!!!!
---
Nice start here.... you've got yourself a really good roster to work with here. What I'm wondering is if you're going to have any talents from the indies or younger guys that aren't yet established? Good luck with this though
Re: No Fear Wrestling: Save Us Y2J!!!!!
---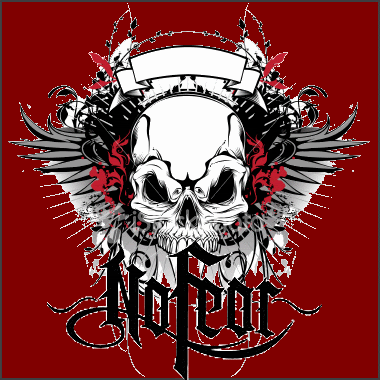 Today No Fear Wrestling announced their women's division and that the first No Fear Women's Champion will be decided in a gauntlet match. Also a special Young Lions division was also announced as some of the best young talent in the world will compete in a six man contest to crown the Young Lions champion.

No Fear Women's Division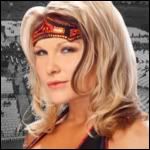 Beth Phoenix




Gail Kim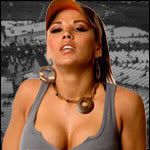 Mickie James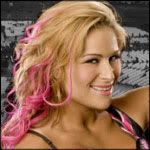 Natayla




Sara Del Ray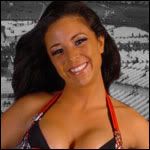 Serena Deeb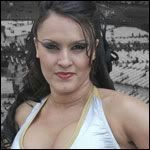 Alissa Flash




Jessica Havok


Young Lions Division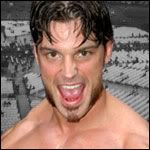 Brian Cage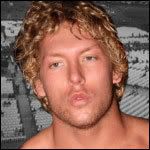 Kenny Omega




Kevin Steen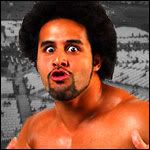 Tama




Uhaa Nation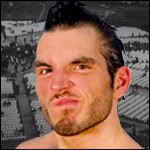 Johnny Gargano


[/i]
TO BE CONTINUED
---
Last edited by LaurinaitisOSU; 10-31-2012 at

08:11 AM

.
Re: No Fear Wrestling: Save Us Y2J!!!!!
---
No Fear Wrestling
Live from MTS Centre
Winnipeg, Manitoba



Chris Jericho welcomes everyone


No Fear owner, Chris Jericho, comes out and addresses the fans to a roaring response. He pumps up the crowd as he puts over what No Fear wrestling is going to be all about. He promises the best action in the world and he will lead a revolution in the wrestling industry. He then introduces Nickelback as they come out and perform a song and gets the crowd more pumped up as we go to the first commercial.


C.M. Punk and Paul Heyman rallying troops


We are sent backstage when we come back from commercial and see Punk and Heyman talking to a lockeroom full of superstars as Bully Ray, R.V.D., Daniels, Samoa Joe and Daniel Bryan is there. Punk makes a speech on how they all came to No Fear for a promised fresh start but already he sees the same old situations with backstage politics with best friends Jericho and Edge in charge and their other buddy, Christian, getting the last spot in the world title battle royal tonight. He offers that they all make an alliance, Heyman takes over and tells them they all have history and should be able to trust each other. Daniel Bryan gets up and tells him that he is on his own and Samoa Joe joins him and they leave. R.V.D. is next to talk and he thanks Heyman for all he has done for him but he also is leaving and walks out. Bully Ray and Daniels agree with Punk and promise to work together.


Women's Championship Gauntlet Match


Beth Phoenix VS Gail Kim VS Mickie James VS Serena VS Natayla VS Sara Del Ray VS Jessica Havok VS Alissa Flash


The match up starts off with the two least known ladies as Jessica Havok and Sara Del Ray hook it up. The two put on a hard hitting match up for women until Sara Del Ray puts Havok away with a powerbomb to advance.Gail Kim is out next and speeds up the match against Del Ray the crowd is pretty into the match as Del Ray wows them with a thunderous powerslam off a crossbody attempt by Kim to advance.Alissa Flash is out next and gets a little offense in until a vicious lariat by Del Ray puts her away relatively quickly.Natayla is out next and her and Del Ray go at toe to toe, exchanging blows. Natayla finally eliminates Sara Del Ray with a small package as she uses the tights. The crowd and Sara Del Ray isn't happy with Natayla antics.Serena Deeb is out next and comes dashing to the ring as Natayla and Sara are still arguing about the pin fall. Deeb climbs to the top and nails Natayla with a missle drop kick and gets the win.An irate Natayla gets up and blindsides Serena from behind and kicks her in the head repeatedly until Sara Del Ray gets back in the ring and makes the save. Natayla slinks out of the ring as Sara tries to help Serena up as Beth Phoenix makes her way to the ring. Beth Phoenix stands there as Serena gets up and plants her face first in the mat with the Glam Slam and advances. Mickie James is out to a roaring ovation as she is the crowd favorite as the two rivals stare each other down with the women's championship on the line. Mickie James escapes the Glam Slam and counters with a spike D.D.T. at the end of a hard fought contest to become the first No Fear Women's Champion


Winner-Mickie James (New No Fear Women's Champion)



Old Buddies Chat It Up


We go backstage to the G.M.'s office where Chris Jericho, Edge and Christian is meeting. They talk about C.M. Punk and Paul Heyman's actions earlier in the show and talk about how paranoid the duo is. Christian says it was just luck drawing the last number and a conspiracy theory is insane. Jericho tells them not to worry and wishes Christian luck in the match and leaves Christian and Edge to catch up.



Young Lions Highlights


We get a video package showing highlights of the Young Lions Division as we see clips of Brian Cage, Kevin Steen, Johnny Gargano, Kenny Omega, Tama and Uhaa Nation from their matches from around the world.



Interview with Jeff Hardy


Velvet Sky is with Jeff Hardy and interviews him about the battle royal tonight and his role in No Fear Wrestling. Hardy talks about his career about being a champion everywhere he has been and promises to his fans that he will become No Fear World Champion tonight. The crowd cheers for Hardy as he walks off.


Young Lions Title Match (elimination match)


Brian Cage VS Uhaa Nation VS Johnny Gargano VS Kenny Omega VS Kevin Steen VS Tama


The match so far steals the show as the six men put on a spectacle. The match two eliminations are Kevin Steen and Uhaa Nation as the two start a tremendous brawl that spills out of the ring and into the crowd that leads both men to being counted out. The crowd cheer for both men as the fight up into the stands and vanish to the back. Tama shows his wildside as he climbs to the top and eliminates Gargano with a splash that reminds fans of Jimmy Snuka. Tama, Omega and Cage exchange chops in the middle of the ring that gets oohs and aahs from the crowd before Tama takes both men down with jumping headbutts. Tama is on fire and looks to put away Omega with another splash but Kenny gets his knees up and puts Tama away with a Backstabber and eliminates the Tongan. Omega and Cage put on a show as they both showcase their moves. The crowd gets behind Cage as he picks up Omega for some kind of driver but the referee gets his hit by an errant Omega leg. Cage tries to revive referee as Omega gets something out of his jacket. Cage walks over and gets nailed by a pair of brass knuckles. Omega covers Cage as the referee makes the count and Omega wins.


Winner-Kenny Omega (New Young Lions Champion)



Kurt Angle interview with Christy Hemme


Angle is interviewd by Hemme and answers the same questions as Hardy and gives about the same response but with a twist of his career winding down and that he wants to go out on his own terms and out on top. Angle says he is focused on becoming champion and his past has proved when he wants something nothing will ever stop him. After Angle walks off we see a glimpse of Salinas handing an envelope to Abraham Washington and walking off. Regal and Orca inform that the battle royal is next.



Edge pumps up the crowd


Edge is out next after another peformance from Nickelback to announce the start of the battle royal. The crowd is going wild as Edge gets them more excited as he introduces a legend to all Canadian wrestling fans as Bret Hart appears from the back, holding the No Fear World Title belt. Hart puts over No Fear Wrestling and says he will be proud to crown the first ever No Fear World Champion tonight.



25-man No Fear World Title Battle Royal



The crowd boos as C.M. Punk is out first with Paul Heyman in tow. Punk feeds the crowds hatred as he rips up a fan's
Christian sign on his way down. The crowd roars as Rey Mysterio is out next. Mysterio and Punk start off the match in style as the rivals put on a clinic in the opening moments. Daniels is out next and instantly starts double teaming Mysterio with Punk but Rey is able to survive as Swagger hits the ring next. Swagger makes it even as Daniels turns his attention to him as The Miz comes to the ring next with Maryse. The Miz works with Daniels as they turn the tables on Swagger as Mysterio has the upperhand on Punk as John Morrison is out next with Melina. Morrison comes to the ring and goes right after his former partner, The Miz. The match hasn't seen an elimination as Abraham Washington appears on the entrance ramp and announces Bobby Lashley to the match as we guess that Del Rio has traded Lashley spots. Lashley hits the ring and nails an unexpected Miz and Morrison as the fight each other with a double clothesline and eliminates them both.


Elimination 1#-John Morrison


Elimination 2#-The Miz


Lashley and Washington exchange words as he turns around and catches a diving Mysterio. Lashley gorilla presses him over his head and dumps Mysterio to the outside.


Elimination 3#-Rey Mysterio Jr.


Daniels and Punk is working over Swagger in the corner as they turn and look at Lashley who just turns around to see Bobby Roode coming to the ring. Roode puts on the tracks as he sees Lashley waiting for him and walks around the outside of the ring instead of jumping in. Sin Cara dashes out next and slides under the rope as Roode still hasn't gotten in the ring. Cara dodges a Lashley lariat and tries to bring the big man down with a drop kick to the knee and a series of other kicks that stop Lashley. Lashley is knocked to one knee and Cara floors him with another a drop kick as Ryback chugs down the ramp. Ryback catches Punk and Daniels with slams and just runs overs Swagger. Cara climbs to the top rope to deliver a splash but Roode jumps up on the apron and pulls Cara to the outside and finally enters the ring.


Elimination 4#-Sin Cara


Roode picks on Swagger who battles back and takes control. Punk tries to go after Ryback but gets tossed aside like a rag doll as Lashley does the same to Daniels. Lashley and Ryback meet in the middle of the ring as Dolph Ziggler is out next. Lashley and Ryback exchange punches as Ziggler teams up with Roode and the get Swagger over the top and eliminates him.


Elimination 5#-Jack Swagger


Roode and Ziggler hook it up with Punk and Daniels as Ryback chokes Lashley in the corner with a boot to the throat. The crowd cheers as R.V.D. is out next. Van Dam is out and Daniels turns his attention to him and catches an enzuguri that sends him over the top and he is eliminated.


Elimination 6#-Daniels


Heyman is livid at RVD who then gets attacked by Roode and Ziggler as Punk rolls out of the ring for a breather as Lashley now has control on Ryback as the joustle on the ropes. James Storm is out next and nails Roode and Ziggler with two Last Call kicks. Storm is on a roll as he catches Lashley with another and Bobby is eliminated after a flying shoulder block by Ryback but his momentum also eliminates himself.


Elimination 7#-Bobby Lashley


Elimination 8#-Ryback


James Storm is taken down by Roode and Ziggler as Punk caught Van Dam from behind and is working him over in the corner. The crowd erupts as Hardy enters the contest. Hardy is on fire instantly as he takes out everybody with Twists of Fate and plays to the crowd as the only man standing. Samoa Joe is out next as he enters the ring and him and Hardy stare each other down, the crowd is roaring as the two get ready to hook it up but then get interrupted by the others as the send all back down with punches. Joe bull rushes Punk back into a corner and chops him down as Hardy sling shots Ziggler into another corner and catches him with a splash. Storm tries to eliminate Roode but Roode fights back and enters back through the ropes as Magnus enters the ring. Magnus goes in and helps Roode work over Storm as Punk takes control of Joe while Ziggler takes over on Hardy. Hardy side steps Ziggler and tosses the Show Off over the top. He then ducks Magnus, pulling down the top rope as the Brit tumbles to the floor for a quick exit.


Elimination 9#-Dolph Ziggler


Elimination 10#-Brutus Magnus


Angle is out next as Punk leaves the ring for another breather. Angle is met with Roode but is he is scooped into an Angle Slam, Storm then goes for a Last Call but Angle catches it and counters it with an Angle Lock. Van Dam breaks it up with a Rolling Thunder on Angle as Joe slams knee into Hardy's gut in the corner. Joe comes charging in but Hardy catches him in leg scissors and pulls Joe over the top and to the floor.


Elimination 11#-Samoa Joe


Joe exchange words with Punk on the outside as Punk laughs at him, Joe snatches Punk up and delivers a muscle buster on the outside. Punk is down as Joe chases off Heyman as he leaves the ring as Bully Ray makes his way down. Bully Ray goes right after RVD and knocks him around with combinations in the corner. Angle teams up with Storm as they work over Roode once more. They try to eliminate him but Roode once again hangs on and avoids elimination when Angle tries to take out Storm. Daniel Bryan is out to a good pop from the crowd and slides in the ring. Bryan is met by Angle and two start a chain of moves and counters that wow the crowd. Storm comes charging in on Roode to finally eliminate him but Roode catches Storm with a backdrop that sends Storm over the ropes and to the outside. Hardy comes flying over and nails Roode with an elbow.


Elimination 12#-James Storm


Storm is frustrated as we see Heyman trying to revive Punk on the floor. RVD is battling with Roode now as Bryan and Angle is still exchanging moves as Bully Ray rolls out of the ring to help Heyman with Punk as Jeff and Karen Jarrett make their way to the ring. Hardys takes a breather in the corner as Jarrett rolls in and talks with Roode as they plan to work over RVD but Jarrett shocks Roode with a drop kick that sends Roode over the top.


Elimination 13#-Bobby Roode


The crowd cheers as Jarrett helps RVD up and RVD looks at Bully Ray and dives through the ropes and takes Bully Ray out on the floor. Jarrett gets nailed by Angle from behind as Angle connects then with an Angle Slam. Angle is pumped up but deosn't see Punk slide back in the ring as Punk tosses him over and slides back out under the bottom rope. Punk turns around and is caught by a Twist of Fate from Hardy,who tries to eliminate him but is distracted by Paul Heyman.


Elimination 14#-Kurt Angle


Kofi Kingston darts to the ring and is met by a vicious Bryan, who knees Kingston to the head. Punk and Bully Ray drop RVD over the barricade on the floor and throw RVD back into the ring and follow him in. Jarrett catches Punk on his way in and chops away on Punk in the corner before taking an axe handle from Bully Ray. Austin Aries enters the ring and goes right after Daniel Bryan and takes him out with a low drop kick but gets caught by Trouble in Paradise from Kofi. Kofi takes control of the battle royal as he takes out Bully Ray with a flying forearm and nailes Hardy with another then he dodges Punk and drops him over the ropes. RVD teams up with Kingston and they nail Jarrett with a double drop kick that sends him over the top.


Elimination 15#-Jeff Jarrett


The crowd is cheering, then in shock as Kofi nails RVD with a Trouble in Paradise that knocks RVD over and out.


Elimination 16#-Rob Van Dam


Antonio Cesaro is out next as he takes him time to get to the ring as Kofi and Bryan go at it while Punk has Aries upside down in the corner and Hardy is stomping away at Bully Ray. Cesaro is more the willing to stand in the corner and watches the action. Alberto Del Rio is out next flanked by Salinas and Hernandez on the spot he bought from Bobby Lashley. Cesaro has picked his spot and runs in to help Kofi eliminate Bryan as they dump him over the top. He then sees Kofi coming and takes him over the top with a huge hip toss. Cesaro is proud of himself and doesn't Hardy as he nails him with a drop kick that sends Cesaro over.


Elimination 17#-Daniel Bryan


Elimination 18#-Kofi Kingston


Elimination 19#-Antonio Cesaro

Christian is out next to a great roar from the crowd signaling the last man in the battle royal as it's down to himself, Punk, Bully Ray, Del Rio, Aries and Hardy. Christian is instantly jumped by Bully Ray and Punk as Aries and Hardy double team Del Rio. They nail Del Rio with a double D.D.T. as Hardy goes to help Christian as Aries tries to get Del Rio over the top. Aries almost has Del Rio over when Hernandez jumps up on the apron and punches Aries, saving Del Rio and pulls Aries out of the ring.


Elimination 20#-Austin Aries


Del Rio is all smiles as Hernandez turns Aries inside out with a lariat. Del Rio takes a breather as Christian has gotten the upper hand on Punk as Bully Ray staggers out of the corner after a splash from Hardy then gets a Twist of Fate. The crowd boos as Del Rio sneaks up behind him and grabs him by his jeans and throws him over the top.


Elimination 21#-Jeff Hardy


Punk shouts instructions to Bully Ray and Del Rio as they drag Christian to middle of the ring. Punk slides out of the ring and gets a table from under it. He slides it in as he yells at Edge to watch what will happen. Bully Ray climbs up on the turnbuckle as Del Rio picks up Christian and they drive Christian through the table with a power bomb. Edge is worried at ringside as Punk laughs and picks up Christian and delivers a G.T.S. for good measure. Punk is proud of himself as Del Rio goes to pick up Christian but Punk turns around bulldogs Del Rio. He nods at Bully Ray as the pick up Del Rio and throw him over the top.


Elimination 22#-Alberto Del Rio


The two then turn their attention to Christian as Punk is all smiles at Edge as the pick up the lifeless body of Christian. Punk drops Christian and goes over and mouths off to Edge some more, who gets up as Hart holds him back. Punk turns around and gets nailed by a lariat from Bully Ray that sends him over the top.


Elimination 23#-C.M. Punk


Punk and Heyman is throwing a fit at the betrayal from Bully Ray as now Hart and Edge mock Punk. Bully Ray now turns to Christian and picks him up and delivers a cutter for good measure as Christian tries to battle back. Bully Ray drags Christian to the ropes and is struggling getting Cage over the top. He has Christian draped over the top when Punk runs back down the ramp and kicks Bully Ray in the back of the head from the apron. Punk then pulls Bully Ray over and Christian is the champion.


Elimination 24#-Bully Ray


Winner and No Fear World Champion-Christian Cage.


Celebrating a Champion


Bully Ray is up and chases Punk and Heyman to the back. Christian is in the ring on his knees as the crowd is roaring as he realizes he won. Edge helps him up as Chris Jericho makes his way to the ring. Jericho and Edge congratulate Christian on the win as Bret Hart hands him the title. Nickelback comes out and performs again as confetti falls from the rafters and pyros goes off as Christian poses for the camera as the crowd goes wild as the show goes off the air.




Posting Rules

You may not post new threads

You may not post replies

You may not post attachments

You may not edit your posts

---

HTML code is Off

---