WWE 2011: Success Is A Journey, Not A Destination
---
'
WWE 2011: Success Is A Journey, Not A Destination
A FluxCapacitor Production


~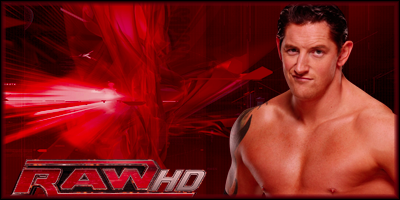 ~ Administration ~
General Manager: Anonymous
Commentary Table: Jerry Lawler and Jim Ross
Backstage Interviewers: Scott Stanford and Matt Striker
Ringside Announcer: Justin Roberts

~ Hall Of Champions ~
WWE Champion: The Miz
WWE United States Champion: Daniel Bryan
WWE Tag Team Champions: Santino Marella and Vladimir Kozlov
WWE Divas Champion: Natalya

~ Roster ~
Alex Riley
'Foxy' Alicia Fox
Brie Bella
CM Punk
'American Dragon' Daniel Bryan
David Hart Smith
'A-List' David Otunga
Evan 'Air' Bourne ~ Injured ~
Eve Torres
Gail Kim
'The Bizarre One' Goldust ~ Inactive ~
'One Man Band' Heath Slater
Husky Harris
Jackson Andrews
Jey Uso
Jimmy Uso
John Cena
'The Monday Night Delight' John Morrison
Justin Gabriel
Mark Henry
Maryse
'The Paparazzi Princess' Melina
Michael McGillicutty
Michael Tarver ~ Inactive ~
'The Anvilette' Natalya
Nikki Bella
Primo
'The Viper' Randy Orton
R-Truth
Santino Marella
'The Celtic Warrior' Sheamus
Skip Sheffield ~ Injured ~
Tamina
Ted DiBiase
'The Punjabi Playboy' The Great Khali ~ Inactive ~
The Miz
'The Game' Triple H ~ Inactive ~
Tyson Kidd
'The Moscow Mauler' Vladimir Kozlov
Wade Barrett
'The Villian' William Regal
Yoshi Tatsu
'Long Island Iced Z' Zack Ryder

The Bella Twins: Nikki Bella and Brie Bella
DZP (Down with Zack and Primo): Zack Ryder and Primo Colon
Nexus: Wade Barrett, CM Punk, Heath Slater, Justin Gabriel, David Otunga, Michael McGillicutty and Husky Harris
Santino Marella and Vladimir Kozlov
The Miz and Alex Riley
Tyson Kidd and Jackson Andrews
The Uso Brothers: Jimmy Uso and Jey Uso

~~~~~~~~~~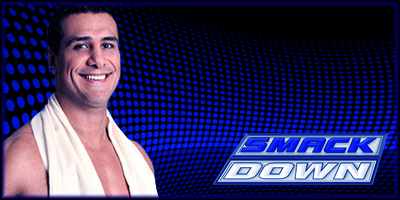 ~ Administration ~
General Manager: Theodore Long
Commentary Table: Michael Cole and Josh Matthews
Backstage Interviewers: Matt Striker and Todd Grisham
Ringside Announcer: Tony Chimel

~ Hall Of Champions ~
World Heavyweight Champion: Edge
WWE Intercontinental Champion: Dolph Ziggler
WWE Tag Team Champions: Santino Marella and Vladimir Kozlov
WWE Divas Champion: Natalya

~ Roster ~
AJ Lee
'The Essence Of Excellence' Alberto Del Rio
'The Glamazon' Beth Phoenix
'The World's Largest Athlete' Big Show
'The Mexican Warrior' Chavo Guerrero
'The Masterpiece' Chris Masters
'Captain Charisma' Christian ~ Injured ~
'Dashing' Cody Rhodes
Curt Hawkins
Darren Young
Dolph Ziggler
'The Chosen One' Drew McIntyre
'The Rated R Superstar' Edge
Ezekiel Jackson
'The Fighting Irishman' Finlay
Hornswoggle
'The All American American' Jack Swagger
Joey Mercury ~ Inactive ~
JTG
Kaitlyn
'The Big Red Machine' Kane
'The World Warrior' Kaval
Kelly Kelly
Kofi Kingston
Layla
Michelle McCool
Rey Mysterio
Rosa Mendes
Trent Barreta
Tyler Reks
'The Deadman' Undertaker ~ Inactive ~

Drew McIntyre and Kelly Kelly
Hood Domination: JTG and Ezekiel Jackson
LayCool: Layla and Michelle McCool
Trent Barreta and AJ Lee


~~~~~~~~~~


~ Championship History ~




The Miz
November 22, 2010 - ???

~




Edge
December 19, 2010 - ???

~




Daniel Bryan
September 19, 2010 - ???

~



Dolph Ziggler
August 6, 2010 - ???

~




Santino Marella and Vladimir Kozlov
December 6, 2010 - ???

~




Natalya
November 21, 2010 - ???


~~~~~~~~~~
---
---
Last edited by Flux; 05-15-2013 at

01:38 PM

.
Re: WWE 2011: Success Is A Journey, Not A Destination
---
Looking forward to seeing how this thread goes.
---
"Acquire a peaceful spirit, and around you thousands will be saved." + Saint Seraphim of Sarov

Wheelman for James Ellsworth
Join Date: Jul 2011
Posts: 727
Points: 1,359
Re: WWE 2011: Success Is A Journey, Not A Destination
---
Definitely think that 2011 could've been a better year for WWE so here's hoping that you would do it better. Everything is looking good here. Interested to see how you book Del Rio, a slow but solid build for him please. Maybe don't throw him into the main event. Edge is still here! Woooo! But anyway, goodluck with this, will be reading for sure
---
"Life doesn't give us purpose, we give life purpose."
Lakers - Yankees
I ACCEPTREP
JOIN WF's OFFICIAL E-FED - PREMIER WRESTLING CIRCUIT (PWC)
Re: WWE 2011: Success Is A Journey, Not A Destination
---
Great to see you back in action here with another thread, not much to comment on besides that the layout is very nice and that I wish you the best of luck in keeping this one.
Please push Rhdoes and am interested to see how you go about Edge's retirment and if you are going to keep him in the thread or not.
Keep it up
---
Re: WWE 2011: Success Is A Journey, Not A Destination
---
Great to see this up, been looking forward to it as I've never read any of your work.

Good luck with this, will be reading.
Re: WWE 2011: Success Is A Journey, Not A Destination
---
Really good to see that you got this up; have been looking forward to it since you said you were gonna start something new. Good luck bro and you have a reader in me
Re: WWE 2011: Success Is A Journey, Not A Destination
---

WWE News and Rumous

You're either Nexus, against us, or Straight Edge?
Last week on Monday Night Raw, we saw CM Punk join The Nexus after nailing a GTS to John Cena. Word backstage is that it was a last minute plan to regain interest in the angle as over the past few months, the angle has lost steam. CM Punk has been doing very little since his injury during 2010 other than his stint on the commentary desk. Depending on how well the twist in the story is received from the fans and critics alike, the whole Nexus angle could infact continue for a lot longer. One interesting part of the angle now CM Punk has joined, is the kayfabe relationship between Punk and former leader, Wade Barrett. The Englishman hasn't been seen on TV since the TLC Pay-Per-View and many are interested to see how the change in power within the group will play out on screen. Many expect another two man power trip angle between the two, whilst some expect tension between the two men. Whatever path they take with this angle, we all expect huge pushes for both Punk and Wade.

A youth movement
It's no secret that Triple H's roles backstage have grown recently, not only in the amount of duties but the importance of them. Hunter (real name Paul Levesque) has said many times that he really wants a "youth movement" of such, and expects that the next few years will be a transitional period as the bigger, more familiar names begin to be phased out and the newer and younger stars are introduced and built to replace them. It all coincides with many superstars hinting that they want to retire sooner rather than later. Names such as The Big Show, Mark Henry, Chris Jericho, Kane, The Undertaker and Triple H himself hinting that they're looking to wind down and write the final chapters in their careers. On the other hand, Levesque is looking through the independent circuit as a foundation for the future. The stepson of the chairman has recently taken a more active part in the talent relations department and as a result has built his own personal team to aid him; Jim Ross, Arn Anderson, Ricky Steamboat and Dean Malenko. The newly assembled talent relations team has wasted little time in getting to work, signing a plethora of independent talent. The only names we can confirm as of now are ROH's Chris Hero and Claudio Castagnoli, collectively known as The Kings Of Wrestling, alongside their valet and stablemate, Sara Del Rey who is known within the indies as the Queen Of Wrestling. On top of this, the WWE has also signed Jon Moxley and Sami Callihan, known to most because of their appearances and success in CZW, Dragon Gate US and Chikara. There has also been a handful of other names signed, however none can be confirmed as of yet. All five of the aforementioned have been sent to the WWE's Developmental Territory, FCW, to either work off their ring rust, adapt their style or for a complete gimmick change. We will keep you all updated with any other WWE signings.

Relevance of the brand extension. Tag Team and Divas division revitalised.
Another change Levesque is very passionate about making is making the brand split as relevant as it was from 2002-2006. The past couple of years has seen the walls between the brands being destroyed, and members from both rosters appearing on both shows. This is partly to do with the recent unification of the Divas and Womens Championship, and the World and WWE Tag Team Championships. Triple H has been very vocal about his displeasure about the unifications and he believes that having two seperate brands, with their own titles, is key if they want to keep the product as varied and entertaining as possible. We have no word on how the WWE management will overcome this, but just expect the brand split to be a lot more strict in the coming months. Many in the WWE office also want to see a resurgence of the Tag Division and the Women's division, both of which have suffered over the past few years. Many believe it is as simple as putting some emphasis on the divisions whilst some feel that several hirings and gimmick changes have to be made, but either way, we at PWInsider expect both to get a lot more attention during 2011 and beyond.

NXT SEASON 4 CANCELLED
The WWE released a statement earlier today that NXT Season 4 has been cancelled. We're unsure if it is a cost cutting measure or simply because it wasn't having the desired effect. The WWE has released very little information about the cancellation, however one thing they didn't say was that NXT was ended, but rather Season 4 was cancelled. Whether this means NXT will become more of a show like WWE Superstars, or it's going to make a return later on, or because they just didn't mention it. The rookies during Season 4 have all been sent back down to FCW to continue their training. That is all the information that has been given.
~~~~~


Just some news here, expect a few of these throughout the thread.

Okay, let me explain what I'm doing with this thread. Up until the Elimination Chamber PPV (unless I change my mind until then) then every show will be in a report/recap styles, similar to KentonBomb's recent thread or X-Power's thread. So it will be very brief, easy reading. Reason being because I want to progress to the point that the thread becomes my own but also because I feel the first few months are a lot more booking-orientated rather than writing-orientated. However, I will be attempting to write The Royal Rumble and Elimination Pay-Per-Views in full. Because of how short the single shows are, for every post there will be three shows - Raw, Superstars and Smackdown. So every post I make will be a week's worth of shows in thread time. Because of this, I'm not expecting a lot of feedback and I accept that, it is just something I want to try out.

So yeah, expect the first Raw/Superstars/Smackdown post midweek.
---
Re: WWE 2011: Success Is A Journey, Not A Destination
---
This looks interesting. The roster at the time was very good but WWE misused most. Looking forward to seeing how you use them.
---
Re: WWE 2011: Success Is A Journey, Not A Destination
---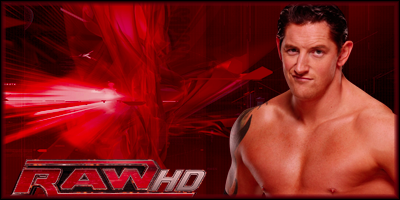 Monday Night Raw Results
Jan 3rd, 2011 | Phoenix Arizona
The show opens up cold, until The Miz and John Morrison make their entrances for their Falls Count Anywhere Match for the WWE Championship. The Miz retained after a very entertaining 16 minute long match, hitting Morrison with a Skull Crushing Finale on the concrete for the three count, after Alex Riley made his presence felt and blindsided the challenger. The Miz and Riley celebrate, as we then go to
commercial break.
We see a "before the break" screen which shows The Miz walking through the corridor feeling the effects of his match, until he bumps in to Randy Orton. Orton stares a hole straight through the champion and his apprentice, before saying that tonight, he will become the number one contender for The Royal Rumble and he will reclaim the WWE Championship that The Miz stole from him back in November of last year. Mizanin and Riley remain quiet and seem slightly intimidated, as Orton strolls past.
The cameras go back to ringside where the #1 Contender for Natalya's Divas Championship, Melina, comfortably defeats The French Phenom, Maryse. The Paparrazi Princess finishes off a fairly quick and one sided match by drilling Marys with The Primal Scream. After the three count, Natalya - who was on commentary for the match - enters the ring and offers a handshake. Melina shakes Natalya's hand, and similar to two weeks ago, Melina SLAPS Natalya. The #1 Contender tries to escape but is not as luck as she was two weeks ago, and Natalya catches her. The Anvilette drills Melina with a vicious DDT before locking her in the Sharpshooter. Eventually, the Champion lets go and leaves the ring to a positive reaction, happy with her handy work.
Backstage, Scott Stanford interviews Sheamus regarding his #1 Contendership match with Randy Orton in the main event tonight. The 2010 King Of The Ring says that tonight will be the end of the year long rivalry between Sheamus and Orton, and it will end with Sheamus taking Randy's head off with a Brogue Kick and then rolling on to The Royal Rumble and doing the exact same thing to The Miz and becoming a three time WWE Champion. The Irishman walks off of the set, as we turn to the second
commercial break.
When we return, we are treated to a preview for this week's edition of
Friday Night Smackdown!
Rey Mysterio will face Alberto Del Rio in a 2/3 falls match to settle their differences. Cody Rhodes will face The Big Show in a rematch from last week in which we saw Rhodes walk out on the match and should Rhodes do the same this week, Smackdown General Manager Teddy Long will suspend Cody indefinitely, without pay. Also confirmed, Edge will defend his World Heavyweight Championship against Kane in a Last Man Standing Match to put an end to their feud and we will find out who will go on to face the winner of that match, as we find the new #1 Contender for the WHC, at Teh Royal Rumble with a Breakthrough Battle Royale!
We then return live to the sound of CM Punk's music. Punk enters the ring and grabs a microphone. Punk says that last week he officially joined The Nexus and now he is the man in charge and he is the man that is going to lead the "best damn group of professional wrestlers" in to a new era of professional wrestling and last week he started the crusade, by taking out John Cena. All of a sudden, Punk is interrupted by the music of The Nexus and out comes
WADE BARRETT,
who hasn't been seen since his loss to Cena at TLC. Wade is flanked by the other members of The Nexus. It seems as if Punk has been fooled, as The Nexus surround the ring, and Wade gives the nod to the other members to enter the ring... However, the subsequent beatdown doesn't happen and instead everybody - including Punk - laughs. Barrett grabs the microphone and abuses the fans, before saying that if you thought you've seen chaos at the hands of the Nexus by now, then you've seen nothing. Wade says that this week is the beginning of the end of the WWE as we know it. Wade's final line is "So to whomever it may concern, you have officially been warned". Punk and Barrett raise each other's arms in the center of the ring whilst the rest of the Nexus applaud and celebrate. The seven men exit the ring in a pack, and make their way in to the back. We then go to the third
Commercial Break
R-Truth and Ted DiBiase defeat Zack Ryder and Primo in a decent enough contest to qualify for the 30 man Royal Rumble match after DiBiase hits Primo with Dream Street. After the match, DiBiase throws his partner, R-Truth, over the top rope, before innocently shrugging and saying what did you expect" as Truth looks at him from the outside shocked. Cole and Lawler put over DiBiase and say that if he carries on like that, he could be winning The Royal Rumble match and Main Event Wrestlemania.
We then fade out to a video package, hyping the debut of "The Queen Of Wrestling" Sara Del Rey. We then go to the fourth
Commercial Break"
When we return, we are treated to a good match between Tyson Kidd and Yoshi Tatsu to determine who goes on to The Royal Rumble Match this month. Before the match, Kidd introduces to the world, his new bodyguard - Jackson Andrews. Kidd says that he is a hot commodity in the wrestling industry and because of that, people get jealous and want to attack him, so wrestling royalty like Kidd need protection. Kidd namedrops his ex partner, David Hart Smith, when talking about people getting jealous, which only receives heat. Kidd manages to defeat Tatsu after nailing a Swinging Fisherman Suplex, which he calls
The Dungeon Slam.
After the match, Kidd gets back on the microphone and slags off DH Smith and it's only so long until the son of Davey Boy can stop himself. Smith charges down the ramp to attack his former partner, but is quickly cut off by the behemoth that is Jackson Andrews. Andrews powers Smith down, and he and Kidd put the beating on the Brit. Eventually, Natalya runs down the ramp to try and split it up, which she does. But out of nowhere comes Melina, who blindsides Natty. Kidd and Andrews return to beating down Smith, whilst Melina gets the better of the Divas Champion. The Anonymous GM alarm goes off and Michael Cole steps on to the podium. The GM says that he hates to break up the "heartwarming reunion" between Smith, Kidd and Natalya but he's not having an all out brawl on his show. So next week. Natalya will team up with DH Smith and a partner of THEIR choosing to take on Tyson Kidd, Jackson Andrews and Melina in a 6 Man Intergender Tag Team Match.
Backstage, the WWE Tag Team Champions, Santino Marella and Vladmir Kozlov are in the corridor. Marella says to Kozlov that all three of them have defeated everyone there is to defeat in the WWE Tag Division. Kozlov questions "three of them" and Santino pulls out his Cobra, as Kozlov nods in understanding. Out of nowhere, Justin Gabriel and Heath Slater walk in and say that they may have defeated them, but with the resurgence of the Nexus, they are refreshed and have a new attitude. Before Santino and Kozlov can say anything, in come Jimmy and Jey, The Uso Brothers. The Samoans explain that over and over again they have been overlooked and they are sick of it - Just because they are young and inexperienced doesn't mean they aren't good enough! Santino and Kozlov look overwhelmed by the response one little comment has received, but before they can mutter a single word another pair walk in to the shot - Smackdown's JTG and Ezekiel Jackson! Big Zeke and JTG say that they are tired of being overlooked as single stars and they know that they have to band together to prove a point, and what bigger of a point can they prove than to win the WWE Tag Team Championships on their first night as a team. All three challenging teams begin arguing with one another, as Santino and Kozlov look on nervously at one another, before sneaking off and managing to escape the chaos, as all six men argue in the middle of the corridor.
We then see a promo for the WWE's next PPV Extravaganza, The Royal Rumble, January 30th! We then go to our fifth and final
COMMERCIAL BREAK
When we return, Cole and Lawler put over everything has happened tonight; The Miz defeating John Morrison in a hellacious Falls Count Anywhere match. CM Punk and Wade Barrett announcing that this is "the beginning of the end of the WWE as we know it". The brawl between Kidd, Smith, Natalya and Melina, as well as the first three names being announced for The Royal Rumble match in 27 days time - R-Truth, Ted DiBiase and Tyson Kidd. Cole and Lawler then announce that John Cena will be live on Raw next week via Satellite to make a very important announcement regarding CM Punk and the beatdown he took at the hands of Punk and The Nexus last week. Sheamus and Orton then make their entrances for the main event of the evening to determine who will go on to face The Miz at The Royal Rumble event for the WWE Championship at The Royal Rumble.
The match it's self lasts about 15 minutes with both men gaining the advantage and some point, and with both men managing to land all of their offence. At the end of the match, Randy Orton manages to side step an oncoming Brogue Kick from Sheamus and when The Irishman turns around, The Viper nails Sheamus with an RKO! Orton makes the cover, but the three count hasn't been made because the referee has been pulled out of the ring... IT'S WADE BARRETT AND CM PUNK! The two leaders of The Nexus have interrupted the match and both men pile on Orton and beat him in the corner of the ring, as the referee calls for the bell and ends the match in a no contest. Before too long, Sheamus gets to his feet and tries to aid Orton in fighting the Nexus off, and for a moment, Orton and Sheamus get the advantage... But it doesn't last long, as the remaining members of The Nexus - Heath Slater, Justin Gabriel, Michael McGillicutty, David Otunga and Husky Harris - sprint to the ring and pile on Sheamus and Orton. The two men instantly fall to the numbers game, as Punk and Wade pick up Orton and Sheamus respectively, and simultaneously connect with the GTS and Wasteland, as The Nexus stand tall at the end of the broadcast.
END

Quick Results
The Miz defeated John Morrison in a Falls Count Anywhere match to retain the WWE Championship
Melina defeated Maryse
R-Truth and Ted DiBiase defeated Zack Ryder and Primo to qualify for The Royal Rumble
Tyson Kidd defeated Yoshi Tatsu to qualify for The Royal Rumble
Randy Orton vs. Sheamus ended in a No Contest

Confirmed for The Royal Rumble - January 30, 2011
30 Man Royal Rumble Match
R-Truth vs. Ted Dibiase vs. Tyson Kidd vs. 27 TBA Superstars
WWE Divas Championship
Natalya (c) vs. Melina

Confirmed For Next Week
John Cena will be in attendance via Satellite from his home in Boston, Massachusetts
DH Smith, Natalya and ??? vs. Tyson Kidd, Jackson Andrews and Melina
Royal Rumble Qualifiers will continue!

Confirmed For Friday Night Smackdown
Alberto Del Rio vs Rey Mysterio in a 2/3 Falls match
Cody Rhodes vs. The Big Show
Edge vs. Kane in a Last Man Standing Match for the World Heavyweight Championship
Breakthrough Battle Royale to determine the new #1 Contender for the World Heavyweight Championship at The Royal Rumble
I know I said I was going to post three shows a week in to one post, but I decided against it for one reason or another. Remember, I'm not expecting a whole lot of comments, definitely not about the writing it's self. If you do wish to give any feedback, then feel free to, but don't tell me that I need to make my shows longer. My entire focus for the first few weeks is getting the BOOKING and STORYTELLING correct. Once I am confident and I am invested in the thread and the progression of the thread, then I will move on to extended recaps and full shows. Superstars + Smackdown on Sunday, probably?
---
---
Last edited by Flux; 10-09-2012 at

04:38 PM

.
Re: WWE 2011: Success Is A Journey, Not A Destination
---
A Nightmare Review:
Hey Flux, Not a whole lot to say right now but figured I would give you a bit of feedback on where you seem to be taking storylines.
Two leaders of Nexus? That could be cool or could be too many cooks in the kitchen, Should be fun to see how you handle things either way.
Must say I was hoping you would give JoMo the title shot at Rumble instead of to open RAW so bummed out to see you kinda have killed this feud.
Not really sure what else to say here Flux have to wait and see where you take your storylines you got some good champions that had crappy runs like Natayla for one so hopefully she gets a nice run with the belt, Good luck writing the Royal Rumble Match when it comes time for that to happen not many people even attempt it so gotta give you some credit there.
Will be reading your work for sure!
---
Austin Angel in PWC, WF's OFFICIAL E-Fed! Join Today!
Dustin Dreamer and Alexa Hayes in PWA, WF's WWE Fantasy League Join Today!
7 time PWA World Champion (Current and Most Reigns In History)
4 time PWA Intercontinental Champion (Longest Reigning In History)
4 time PWA Hardcore Champion
1 time PWA United States Champion
4 time PWA Tag Team Champion (Current Champs)
5 time PWA Pure Champion
1 time PWA Money In The Bank Winner
1 time PWA Royal Rumble Winner
2 time PWA Women's Champion
1 time PWA Prestige Champion
First Ever PWA Women's Money In The Bank Winner
Current Reigning Queen of the Ring
Posting Rules

You may not post new threads

You may not post replies

You may not post attachments

You may not edit your posts

---

HTML code is Off

---