Asking JAMES ELLSWORTH for Wrestling Advice
Join Date: Jul 2012
Location: St Louis
Posts: 464
Points: 0
Re: WCW: 1998
---

April 19
Spring Stampede
Live from Denver, Colorado
WCW Cruiserweight Title: Chavo Guerrero © vs Rey Mysterio Jr.
These two put on a breath taking match, with Mysterio playing the face in peril to perfection throughout the match. Guerrero dominates Mysterio, using his size to his advantage, and his athleticism as his trump card. After 7 minutes of utter destruction by Guerrero, he sets Mysterio up for a super-plex, but Mysterio is able to stop him, and delivers a Hurricanrana from the top rope, to the outside of the ring. Mysterio can't seize upon the opportunity and the two go into a move for move series, dazzling the fans with drop kicks, planchas and hurricanranas.
Mysterio goes for a 619, but as he swings around, Guerrero dives through the ropes, spearing Mysterio to the outside, and uses the steel barricades to inflict pain on the challenger. Guerrero then rolls Mysterio into the ring, and hits a massive BrainBuster and goes up to the top rope for a Frog Splash. Mysterio is able to get his knees up, and both men are down on the mat. Mysterio is able to get his arm draped across Chavo and the referee counts
1…
2..
3!
NO! Chavo not only kicks out, but locks his legs around Mysterio's arms and rolls Rey onto his back, going for a pin.
1…
2..
3!
NO! Mysterio was able to kick out at the last second. Mysterio hurries to his feet and runs to the ropes and attempts a springboard plancha to Guerrero, but Chavo catches Rey mid air, and goes for a tilt-a-whirl backbreaker. Rey is able to slide through, and has Chavo's arm in an arm bar, Chavo rolls forward, to get the pressure off his shoulder, but as he rolls, Rey releases and nails a dropkick. Chavo stumbles into the ropes, with his head hanging out over the second rope. Rey goes for a second 619, and nails it. Mysterio goes to the top rope, to attempt a leg drop, but his feet slip, and he nails the back of his head on the top turnbuckle, falling hard to the mat.
Chavo is slow to get up, and realizes that Rey is out. He pulls him into the center of the ring, and walks around the ring, smiling and shrugging his shoulders as the crowd boos. Chavo lays across the chest of Mysterio, nonchalantly, as the referee counts.
1..
2..
3…
NO! Mysterio got the shoulder up at the very last second. Chavo is frustrated. He just cannot put Mysterio away. He tosses Mysterio down to the ground and starts to argue with the referee. The referee is counting, as Rey is outside the ring. Mysterio is leaning against the guardrail, yelling at Chavo, telling him to come finish him off. The referee's count has reached 7, when Rey tells Chavo he isn't nearly as talented as his Uncle Eddy. Chavo loses his cool and drops to the ground, starting another count. Chavo continues to beat down Rey, leaving him in a heap on the floor. Chavo screams at Rey that he has him beat, there is no winning this match now, and tells Rey that he WILL win, when suddenly the bell rings.
No Contest
Time: 18:21
Star Rating: ****
Chavo is incensed; he didn't win, and was made to look like a fool. Rey may have not won the title, but he did quite a bit of damage to the ego of Guerrero. Chavo continues his beat down of Mysterio, taking his anger out on Rey. The lights go out, and the sound of chimes fills the arena. The lights come back on, and the Ultimo Dragon is standing behind Chavo. Guerrero looks around confused, but he cannot see Dragon. The Dragon grabs Chavo's head and locks him in a Dragon sleeper, leaving the Champion out cold.
Backstage: Mean Gene interviews Bret Hart, and the Hitman looks focused. Hart says tonight he gets a fair fight and will be walking out victorious, because he is the "Best There Is, Best There Was, and Best There Ever Will Be."
Raven's Rules Match: Buff Bagwell vs Scotty Riggs
The Flock makes their way to ringside as this match starts, and Raven, Kidman, Saturn, and Mortis all take a side of the ring, and watch intently as the match begins. These two former Tag Team Champions lock up in the center of the ring, jockeying for position. Riggs is able to back Bagwell into a corner and slaps him several times across the chest. Bagwell tries to block a haymaker to the side of his skull, but Riggs drills him hard, sending Buff staggering out of the corner. Riggs takes the hunched over Bagwell and tosses him down to the floor.
The Flock beats up Bagwell and tosses him back into the ring. The Flock starts to toss weapons into the ring, and the two men each grab weapons. The two spend the next little while bash eachother to smithereens with chairs, stop signs, trash cans, and the like. Bagwell is able to get Riggs down for a few minutes, and gets to the top rope. He nails a Buff Blockbuster as Riggs gets to his feet and Bagwell scores the pinfall.
Winner: Buff Bagwell
Time: 7:55
Rating: *
After the match, The Flock enters the ring, and hold the hand of Bagwell in the air. The Flock then turns their attention to Riggs. They start to beat him down. Mortis gives him a Gorilla Press Slam, but immediately after, Bagwell tosses Mortis to the floor. Saturn and Kidman hold Riggs' arms so Raven can beat him to a pulp, but Raven gets tossed to the floor by Bagwell, as well. Buff then double clotheslines Saturn and Kidman to the ground, and asks for a mic. Bagwell tells the Flock that he wants the fame and the glory, but he doesn't need the Flock to deal with his dirty work. He beat Riggs fair and square, no need to beat him down afterwards. Bagwell tells Raven he can shove it, Bagwell doesn't need the Flock.
Backstage, Chavo confronts Eddy about not saving him from the beatdown he got from Ultimo Dragon. Eddy just smiles and says that he wouldn't have let him lose the title, but he had to let him get his lumps. Chavo just looks angry as Eddy walks out of the frame.
WCW United States Title: Eddy Guerrero © vs Diamond Dallas Page
This match has the stipulation that if Eddy is disqualified, Page wins the title. The two go blow for blow for good portions of this match, and neither can get an upper hand. Page and Eddy don't quite dazzle like their previous PPV match, but both have a few highlights. Guerrero hits Three Amigos and gets a 2 count, and follows that with an attempted Frog Splash, Page is able to roll out of the way, but both are down for a 9 count, before both are able to make it to their feet. The two go punch for punch for another period of time, and Page is tossed onto the apron by Guerrero. Guerrero comes to shove Page to the ground, but Page is able to grab Guerrero's head and hits a Diamond Cutter across the ropes. Eddy falls backwards into the center of the ring, while Page collapses to the floor. Page manages to get into the ring, and goes for a pin, but so much time had passed between the Diamond Cutter and the pin, that Guerrero is able to kick out at 2.
Page attempts a second Diamond Cutter, but Eddy blocks it, and hits a spinning heel kick to Page. Guerrero hops to the top rope and hits a Frog Splash and goes for the cover.
1…
2…
3…
Winner: Eddy Guerrero
Time: 9:48
Rating: **
After the match, Eddy pushes Page to the floor and celebrates with his title.
Backstage: Mean Gene interviews "Macho Man" Randy Savage. Savage says that tonight will end the reign of Sting, and the start of the Era of Madness. Savage looks prepared for this match, and his intensity will be needed to take down the Champion.
WCW Tag Team Title Elimination Match: The Steiner Brothers © vs Harlem Heat vs Chris Benoit and Dean Malenko vs Chris Jericho and The Giant
This match will only have two competitors in the ring at any given time, and anyone can be tagged in, at any time. The Steiners strategy is to be involved in the match as little as possible, so to avoid elimination. Chris Jericho and The Giant are heavily involved in the match. Jericho and Booker T dazzle early on, with some great combinations and reversals. The match evolves into the team of Jericho and Giant vs Harlem Heat, with the other teams just watching. Stevie Ray is worked over by The Giant, who tags in Jericho and delivers a massive punch to Booker, knocking him to the ground. Jericho hits a superkick to Stevie, who stumbles around into a Chokeslam by the Giant. As Stevie hits the mat, Jericho jumps over his lifeless body, and hits a Lionsault for the pinfall.
First Elimination: Harlem Heat
Chris Benoit comes into the ring and viciously attacks Jericho from behind. The two put on an intense show, with the Steiners quickly tagging out, whenever put into the match. Giant is able to dominate Dean Malenko, and again tags in Jericho. Jericho hits the superkick, while Giant goes for a knockout punk to Benoit, but The Crippler sidesteps the punch and locks Giant in a Crossface across the ropes. Giant can't move, but Benoit can't see what is happening across the ring. Jericho sees what is happening and hits the Lionsault on Malenko and pins him.
Second Elimination: Chris Benoit and Dean Malenko
The Steiners are well rested and go toe to toe with The Giant and Jericho. Lets Giant take a beating for a while, before finally re-entering the foray, and hits a dropkick to Scott, knocking him into the referee in a corner. Jericho runs full speed at Scott, and hits another dropkick, crushing the referee and knocking him out. Rick Steiner grabs a chair and enters the ring. Jericho sees him, and hits a superkick to the chair, knocking Rick out. Jericho grabs the chair and whacks Scott across the skull and tosses the chair to the ground. The Giant pushes Rick to the floor and picks up the referee, who is still stunned. Jericho goes for a pin on Scott, but the referee can't even stand up under his own power. The Giant sets down the referee and uses his hands to count the pin and call for the bell.
Winner, and NEW WCW Tag Team Champions: Chris Jericho and The Giant
Time: 15:54
Rating: ***
After the match, the referee is still unconscious, so Jericho and the Giant hold him upright and they are awarded the titles.
Backstage: Mean Gene interviews the Blackhearts before their big showdown with Bret Hart. The Blackhearts make a plea for Hart to join them, and be their leader. They seem to be scared, but still try to put forward a confident look. Anvil tells Bret that tonight could end up as the most important night in the history of WCW, as Bret Hart will either join them, or be left a shell of his former self.
Bret Hart vs Davey Boy Smith
Jim Neidhart is barred from ringside for this match. Smith comes hard at Hart, punching him into oblivion. Smith looks more focused than Hart and really takes the match to him. After a few minutes of beating Hart to a pump, Smith goes for the running power slam, but Hart is able to block it, drops behind Bulldog and rolls up Smith, but Smith kicks out. Hart collects himself, and goes to work. Hitman delivers several perfect suplexes, scoop slams, and kicks to Smith. Hart then goes for the Sharpshooter. Smith's massive legs are just too strong for Hart, and he tosses Hart into a corner. Smith hops to his feet and charges at Hart, smoldering him in the corner. Then he starts to kick away at his stomach. Smith lifts Hart up onto the top turnbuckle and starts to climb. As he gets to the top, Smith is nailed with a kick to the gut by Hart. Hart is able to get Smith's head between his legs, and nails a piledriver off the top rope!
Hart collapses in the corner, looking at the lifeless body of Smith. He walks over and grabs the legs of his opponent. He steps through, crosses Smith's legs and turns him over. The Sharpshooter is locked on tight, and Smith's body is contorted oddly, as he is clearly unconscious. The referee holds up Smith's hand three times before declaring the winner.
Winner: Bret Hart
Time: 8:15
Rating: ** 1/2
Bret Hart vs Jim Neidhart
Smith is dumped from the ring, and is drug to the back by security, as he is barred from ringside during this match. Hart watches as Smith goes up the ramp and awaits Jim Niedhart's arrival, but as his music plays, no one appears. Suddenly, Anvil appears behind Hart and locks him in a sleeper as the bell rings to begin the match. Hart struggles to free himself from the move, and Anvil has it locked in tight. Hart is in the hold for close to two minutes as he wiggles himself under the arm of Anvil. Anvil squeezes harder and harder and Hart starts to lose his senses. The referee tries to lift his arm in the air to see if he is out, but Hart pushes his hand away. Hart is somehow, someway able to deliver a belly to back suplex on Anvil.
Anvil is still the first to his feet, being well rested, and not drained by the sleeper hold. Anvil puts one leg on eachside of Hart and jumps high in the air, landing with his rear end on the sternum of the Hitman. Neidhart just sits there as the referee counts the pin.
1..
2..
3..
NO! Hart kicked out. Anvil stands back up to attempt the flop again, but Hart locks his arms around the legs of Anvil, and throws his legs into the air, kicking Neidhart in the back and sending him falling to the mat, facefirst. Hart rolls forward and tries to cross the legs for the Sharpshooter, but Anvil is grabbing the ropes, forcing Hart to release. Hitman quickly goes back to work, but is slowed by the belly flop. He starts to kick away at Anvil, blasting him in the face several times. Anvil is stood up by Hitman, who attempts a suplex, but as he gets Anvil up, the weight overcomes him, and Anvil lands ontop of him for a pin.
1..
2..
Hart snaps his shoulder up. Anvil appears to be unconscious, but Hart can't get him set up for a pin. Hart gets to his feet, and goes for a pin of his own, rolling Anvil over slowly. The count reaches 2, but Anvil gets a second wind and tosses Hart high into the air for the kickout. Anvil stands up and starts his comeback. Anvil locks Hart in a modified camel clutch, with his knee in the back of Hart, but after a little while, it's clear that Hart will NOT give up. Anvil hops up, and delivers a knee drop to the center of Hart's spine, before locking the clutch back in. Hart struggles to weasel out, but is able to actually slide underneath Anvil, and deliver a dropkick to the back of Neidhart before collapsing to the mat. Anvil falls out to the floor.
Hart gets up slowly, and runs toward Anvil, diving out of the ring to take him out. Hart then pushes Anvil back near the turnbuckle and slides his legs around the ring post. He locks on the figure four, and releases at the 4 count before re-entering the ring. Hart slides Anvil to the center of the ring, and grabs his legs. He starts to cross his legs for the Sharpshooter, when Anvil sits up, and delivers a poke to the eyes of Hitman. Hart staggers to the corner. Anvil goes for a tackle in the corner, but Hart holds his legs above where Anvil hits, and locks his legs under the arms of Anvil, rolls forward and tries a sunset flip pin, but Anvil kicks out. The two are quick to their feet, and Hart hits a dropkick. Anvil doesn't fall though, and comes back for more. Hart hits a second drop kick, and then whips Anvil off the ropes and jumps to get more body torque on a clothes line. Anvil falls to his back exhausted. Hart goes for the Sharpshooter a third time, and this time is able to turn over the big man, in the center of the ring. Anvil tries not to, but is forced to tap.
Winner: Bret Hart
Time: 15:22
Rating: ***3/4
Post-match, Hart celebrates his win, while Bulldog and Anvil lick their wounds as they leave the arena.
Backstage: Kevin Nash promises to end the streak of Goldberg, which now stands at 77-0. Nash then vows to challenge for the WCW Title again, and win it. This is his "impact".
Goldberg vs Kevin Nash
This match is a punch fest, with neither man getting a chance to do any real wrestling. Nash proves to be almost as much of a challenge for Goldberg, and actually gets several 2 counts early in the bout. Goldberg is relentless and fights his way out of a Powerbomb attempt and delivers a standing sidekick to the skull of Nash. Goldberg attempts a spear, but in what might be the most visually impressive moment of the PPV, Goldberg is too low, and Nash uses Goldberg's momentum to flip him up into a Jackknife Powerbomb. Goldberg is down on the mat, shaking his head in shock. Nash celebrates a little prematurely, and when he goes for the pin, he places one foot on top of the Beast.
Goldberg grabs Nash's foot and rolls him into an ankle lock. Nash's long limbs allow him to grab the ropes, but the damage has been done. Goldberg finishes off Nash with a spear, and a jackhammer.
Winner: Goldberg
Time: 6:15
Rating: *1/2
Backstage: Nash's Wolfpack members are seen watching Nash on TV, and looked scared at the backlash of their leader losing his "impact" match.
WCW Heavyweight Title: Sting © vs Randy Savage
Savage enters first, and he looks focused on his goal; winning the WCW Championship. Sting makes his slow entrance. Sting doesn't look excited, instead he looks almost pissed through his face paint, there is a lot of pain showing through his tired eyes. Sting carries the belt in his hand, and looks naked without his bat. Savage attacks Sting as he enters the ring and goes right to work on the injured ribcage of Sting. The Champion doubles over in pain in the early going of the contest, and Savage takes advantage. Savage double axe handles the back of Sting repeatedly, and finally Sting slumps to his chest. Savage picks up Sting and stretches his back against his knee, as he puts pressure on the throat and thighs of the Champion with his hands. Sting screams in pain as Savage smiles toward the crowd.
It becomes obvious to Macho Man that he won't be able to get a submission this early, and he lets go of Sting, who again slumps to the mat. Savage show boats, and comes back toward Sting. Sting has made it to his knees, and catches an attempted kick by Savage, and quickly dumps him onto his back, crosses his legs around his own and tries to turn him over, into a Scorpion Death Lock. Savage squirms and squirms, preventing Sting from actually locking in the move. Sting keeps trying to swing his momentum and lock on his signature move, but Savage is finally able to get his arms around the bottom rope, and clings on for dear life. Sting slumps back to one knee after releasing the hold, and struggle to keep himself upright.
Savage is quick to his feet, and blasts Sting with a boot to the chest. Sting again looks like he is struggling to breathe, and grasps for the ropes, but they are just out of his reach. Savage pushes Sting onto his back and starts to choke him with his boot. Sting clasps onto Savage's ankle, and tries to relieve the pressure, but Savage is just too much. The Macho Man again lets go and showboats. This time Sting is able to roll to the floor to buy some time to catch his breath. Savage follows him onto the floor and taunts him, kicking Sting as he rolls around on the floor. Savage stands up Sting and rolls him into the ring. Sting apparently gets a second wind, and rolls straight to his feet, bounces off the far ropes and dives out on top of Savage, and both men lay on the ground outside the ring. Sting somehow was the first to his feet.
Sting rolled into the ring, and used the ropes to prop himself upright, as Savage made his slow return to the squared circle. Sting and Savage went into a blow for blow fist fight, right in the middle of the ring, with neither gaining the upper-hand. Savage drilled The Franchise right in the stomach with a hard kick, and again Sting doubled over. Savage locks Sting's head under his arm, and attempts a DDT, but it is blocked by Sting. Using his brute strength, Sting is able to backdrop Savage, and is clearly getting a second wind. Sting storms around the ring, psyching himself up, and runs at Savage, delivering a massive lariat.
Savage pops back up, only to receive a second lariat, and this is followed by a quick elbow drop. Sting starts to feed off the stunned crowd, and picks up Savage for several suplexes and scoop slams Savage. Sting locks on a tight sleeper, and tries to wear down Savage. Savage works his way back to his feet and forces Sting off the ropes. Savage goes for a hip toss, but Sting blocks it and counters into his own attempted hip toss. Savage is able to block this, and goes for an irish whip. Sting thuds off the turnbuckle and collapses to the mat. Sting quickly rolls to the ground, and a pained Savage is in hot pursuit. Savage lifts Sting up and forces his throat down on the guardrail, and then goes back to work on the sore ribs.
Savage's kicks are punches are precise and keep Sting in an intense amount of pain. Savage rolls Sting's body into the ring. Savage goes for a cover.
1..
2..
3..
NO! Sting kicked out! Savage argues with the referee, but doesn't allow Sting back into the match, kicking him square in the head as he sat up. Savage stands up Sting and punches away at his abdomen. Sting starts to feel it, again. He takes punches and kicks and brushes them off. He starts to scream in Savage's face. He blocks an attempted head shot, and starts to deliver kicks and punches of his own, backing Savage into a corner. He then whips Savage into the opposite corner and follows closely with a Stinger Splash. He attempts a second time, after another irish whip, but this time is met with a boot to the gut from Savage. Savage hops to the second rope and delivers a double axe handle to the back of the head of Sting.
Sting collapses into the center of the ring, on his back. Savage goes to the top rope and waves to the crowd, calling for a Savage Elbow. Savage leaps high into the air, and nails the elbow drop. The crowd is stunned. Savage goes for the pin.
1..
2..
3..
NO! Sting kicked out from the Elbow! Sting kicked out from the Savage Elbow! Savage can't believe it either. He just stares out into the crowd, down on his knees. He shakes his head. He swings his legs out in front of him and just stares at his hands in confusion. Savage hasn't realized that Sting is too his feet, and he is angry! Sting delivers a drop kick to the back of Savage. Savage falls onto his back and Sting climbs to the top rope. He delivers a massive Stinger Splash from the top rope. Sting stands up a lifeless Savage and drops him with a thunderous Scorpion Death Drop, with a scream from Sting himself. Sting beats his chest in excitement. Sting goes for the cover.
1..
2..
3..
NO! Savage got his shoulder up. Sting looks as stunned as Savage moments ago. Savage isn't as luck as the champion was, and can't get to his feet quickly. Sting goes back on the attack, hitting a scoop slam to the challenger and follows with a high jumping elbow. Savage squirms after impact, and Sting goes for a Scorpion Death Lock. Savage wiggles to try and get free, but can't muster to get free. Sting turns him over, and for the third time tonight, someone has succumbed to the same maneuver.
Winner: Sting
Time: 21:15
Rating ****
Spring Stampede goes off the air, with the Champion, facepaint all but gone, holding his title high above his head and yelling into a crowd that was captivated by the match he and Savage just tore the house down with.
---
WOULD YOU PLEASE. SHUT. THE HELL. UP?
WCW 1998: be the booker
http://www.wrestlingforum.com/booker...l#post12458661
---
Last edited by StLSaint_75; 02-03-2013 at

02:30 PM

.
Asking JAMES ELLSWORTH for Wrestling Advice
Join Date: Jul 2012
Location: St Louis
Posts: 464
Points: 0
Re: WCW: 1998
---
WCW: Countdown to Mayhem
April 20- May 16, 1998
Coming out of Spring Stampede, WCW was seeming to gain even more momentum. The lawsuit filed by the WWF was seeming to fizzle, and Owen Hart's contract was, once again, on the table. The creative team at WCW was still without a leader, and a confusion backstage had left the angle of Owen attacking his brother, Bret Hart, completely forgotten, and replaced with a gauntlet of sorts, which Bret prevailed. Owen and his agent worked on the details of the contract, and were in a tense negotiations, which would keep WCW free of issues stemming from the WWF lawsuit. WWF owner Vince McMahon had pulled a fast one on WCW last time, but Ted Turner, Eric Bischoff and Hart's camp were being much more thorough this time around. The question backstage was whether or not things would stay changed, as a rumor that Hulk Hogan had contacted Eric Bischoff and Ted Turner about a return had surfaced.
Bischoff addressed his troops prior to the April 20th Nitro, and confirmed he had spoken to Hogan, but said that a return was not forthcoming, and that Hogan was told that he would have to waive his "Creative Control" clause to come back to WCW.
Another positive, was that WCW was establishing enough of a fan base that the house shows were becoming a major success, especially when it came to "The Streak". Looking back, many still consider this to be a major issue with the booking, as Goldberg's victories were being closely monitored by the fans, yet WCW brass decided that adding to his total would go unnoticed, and after winning match number 78 against Kevin Nash at Spring Stampede, Goldberg's total rose to 85 by the following week, and to 90 the next, and the fans began to lose interest in "The Streak". Dusty Rhodes determined that Goldberg's winning prowess had earned him a shot at a title, and chose Eddy Guerrero as Goldberg's next "victim", at Mayhem. Guerrero tried repeatedly to attack Goldberg backstage, even hitting him with a car, after Goldberg chased Guerrero and his cousin, Chavo after a post-match attack. Goldberg looked superhuman, shaking off the attacks and destroying both Guerrero's repeatedly.
Meanwhile, Chavo was embroiled in his own battle with the Ultimo Dragon, who began mysteriously appearing around the ring, after the sound of chimes rang through the arena. Dragon defeated Rey Mysterio Jr. to gain the Number One Contendership for the Cruiserweight Title, and the two shook hands. Chavo enlisted the help of his Uncle Eddy to attack both competitors after the match, but the two were thwarted by Goldberg. A tag team match between the Guerreros and an oddity team of Goldberg and Ultimo Dragon took place the week before Mayhem, and ended with a double Spear by Goldberg, and a Dragon Sleeper on Eddy, while Chavo was given a massive Jackhammer.
The Tag Team division became a jumbled mess, to say the least. The Steiner Brothers received a re-match, which they lost handily to Chris Jericho and The Giant. The Steiners then blamed Dusty Rhodes for their shortcomings, and attempted to attack the Commissioner. Rhodes suspended the two, which caused Kevin Nash a great deal of stress, as he needed backup moving forward with his quest of winning the WCW title. Harlem Heat was scheduled to face off against Chris Benoit and Dean Malenko to determine the challengers to Jericho and Giant at Mayhem, but were attacked backstage by The Blackhearts, Jim Neidhart and Davey Boy Smith.
Smith and Neidhart explained their actions, saying that they had no respect for the two, because they were never man enough to come "up north" meaning to WWF, to face the "best competition in the World". Booker T and Stevie Ray faced the Horsemen team of Benoit and Malenko later that night, but were counted out when they went after The Blackhearts, who came out onto the entrance ramp while Harlem Heat was soundly in control of the bout. This one moment set the path for two matches at Mayhem, Harlem Heat vs The Blackhearts and Chris Jericho and the Giant vs Chris Benoit and Dean Malenko for the Tag Team Titles.
Television Champion Chris Jericho's star continued to rise, as he delivered a promo the Monday before Mayhem, mocking Benoit and Malenko, and calling the latest version of the Four Horsemen "mathematically challenged" and "lacking equestrian enthusiasm". Jericho's double title reign almost ended, when Dusty Rhodes forced Jericho to defend his Television title against Ray Traylor. Jericho struggled to overcome the size of Traylor and was almost pinned several times throughout the bout, but Jericho was able to win the match with his (newly) patented Super Kick, which Jericho referred to as the "Jeri-TKO" and the "End of the World", and retained the belt yet again.
Buff Bagwell and Scotty Riggs reformed "American Males" (complete with new music) in hopes of getting into the tag title scene, but were told to "make an impact" by Dusty Rhodes before he would consider putting them anywhere near the titles. Riggs and Bagwell decided that the best course of action would be to settle an old issue… The Flock. Raven had apparently been attempting to find new members, and seemingly found some potential ones, but Bagwell decided he wanted no part of Raven's scheming and turned down the offer. Raven wanted to make sure everyone knew that HE was an up and coming force in WCW. Originally Raven was supposed to team with Mortis to take on Bagwell and Riggs at Mayhem, but plans were changed, and Kidman would team with Mortis, and the show would go on.
An injury caused this trickle-down effect. It has been greatly debated that things progressed the way that they SHOULD have, despite the injury to the legendary "Nature Boy" Ric Flair. Creative thought that Ric Flair could "pass the torch" to Sting, by challenging him for the WCW World Title at Mayhem, a PPV that would feature a match where 4 men who had never won a World Title in WCW would face off for a chance to challenge for that title. Flair and Sting worked several house shows together leading into the Spring Stampede PPV, in preparation for an upcoming feud, but Flair complained of knee discomfort days before the April 17th Pay Per View, which prompted WCW to send Flair to see a knee specialist. The Specialist and WCW doctors agreed that Flair suffered a torn PCL and a strained ACL, which will sideline him for a few months. WCW Creative created a backup plan that would see a shuffling of much of the card for Mayhem, and provide WCW with a few "Must See" moments moving forward.
Randy Savage came to the ring, on Nitro, the night after Spring Stampede and apologized for his actions, and called them "unlike" himself. He asked for Sting to come to the ring, and accept his apology for the past month and a half of attacks. Sting came to the ring, and Savage and Sting shook hands. Savage then clobbered Sting from behind as he attempted to leave the ring. Savage then told Sting he WAS sorry; sorry he didn't win the title after all of his hard work, sorry that he didn't end the career of Sting before he was ever forced to submit to "that stupid move" and sorry that he will have to make it his mission to end Sting's "terrible" reign as champion. In the following weeks, Savage began to fear a retaliatory attack from Sting during his matches, and Dusty Rhodes decided to make sure that his champion stayed clear of an underhanded attack and made a match between the two at Mayhem. Dusty said that Sting was putting his title on the line, so Savage would have to place a wager as well. Savage decided that he would not be allowed a title shot as long as Sting was champion if he lost, and Savage then vowed to not allow this to happen.
The final match for Mayhem was a concept match that received the added stipulation that the participants must be individuals who have never before been WCW World Heavyweight Champion. Bret Hart, Kevin Nash, Raven, and Diamond Dallas Page all competed in various matches to earn places in the match, but all were heavy favorites in their preliminary match-ups. Called the "Mayhem Massacre", the match itself would be a ladder match, where each individual must pin or submit the other three participants in order to be given a briefcase and then attempt to hang it above the ring. If a participant is pinned or forced to submit, they are unable to re-enter the match for 2 minutes after their pin fall or submission. The four all competed in a tag team match, with Nash and Raven picking up the win, after Raven hit an Even flow DDT to Page off the top rope, but Nash hit Raven with a Jackknife Powerbomb and smacked Hart across the skull with a chair, sending the message that he wants to win the Mayhem Massacre, and ultimately the title.
WCW has been met consistently with complaints of convoluted storylines and incoherent feuding, but throughout 1998, the creative team has been praised, especially since Eric Bischoff reduced the staff and hired a new head writer, who has yet to be identified. The so called "Monday Night Wars" have fizzled greatly since Sting's reign began, with WWF being in second place every single Monday. In order to create the funding for a second possible weekly television show, Bischoff has decided to have 3 house shows a week, and give the talent Tuesday-Thursday off, unless there is a PPV that weekend, in which case there will be no house shows.
The possible second television show, Thunder, was previously scheduled to begin in January. This was cancelled when Bischoff determined that running the second show would burn out the talent and the writers. Turner and his brass at TBS have been clamoring for the show, to help boost Thursday night ratings, but with the WCW continuing to grow the gap between themselves and WWF, Bischoff fears that an additional show will bring Nitro down in the ratings due to oversaturation. Bischoff remains reluctant to additional programming, because despite confidence from Turner, he doesn't think that he has the necessary tools to keep the show new and fresh on a weekly basis.
Mayhem Card:
Harlem Heat (Booker T and Stevie Ray) vs The Blackhearts (Jim Neidhart and Davey Boy Smith)
Buff Bagwell and Scotty Riggs vs Kidman and Mortis
WCW Cruiserweight Title: Chavo Guerrero © vs Ultimo Dragon
WCW Tag Team Title: Chris Jericho and The Giant © vs Chris Benoit and Dean Malenko
WCW United States Title: Eddy Guerrero © vs Goldberg
Mayhem Massacre: Bret Hart vs. Kevin Nash vs. Diamond Dallas Page vs. Raven
Last Chance Title Match: Sting © vs "Macho Man" Randy Savage
---
WOULD YOU PLEASE. SHUT. THE HELL. UP?
WCW 1998: be the booker
http://www.wrestlingforum.com/booker...l#post12458661
Asking JAMES ELLSWORTH for Wrestling Advice
Join Date: Jul 2012
Location: St Louis
Posts: 464
Points: 0
Re: WCW: 1998
---
Hope.
Hope had kept WCW together while Hulk Hogan ran roughshod over the company, and dominating the storylines. Many of the undercard felt like they were cast aside, and that the company was not trying to create new stars. If Starrcade 97 was the beginning, Mayhem was supposed to be a re-enforcement that things had changed. Outside of the WCW World Title match, the other matches lacked the top end, "over the hill" talent that had dominated the scene in WCW since 1994. The Creative staff had spent much of 1998 building Chris Jericho, Goldberg, Eddie Guerrero, Diamond Dallas Page, The Giant, and Chris Benoit and phased out Lex Luger, Ric Flair, Randy Savage, and Hulk Hogan.
The biggest issue surrounding Mayhem wasn't talked about in the weeks prior, but actually the day of the Pay-Per-View. Scott Hall, who hadn't been seen on WCW programming since Souled Out in January, reportedly showed up at the DCU Center in Worchester, Massachusetts. PWI reported Hall's appearance on their website, and wrestling forums and news sites were buzzing about Hall's return to WCW. A rumor circulated early in May that Scott Hall was talking to Vince McMahon about a possible return to WWF and a WWF sponsored trip to rehab. Hall had reportedly turned down several interview offers from PWI and PWTourch, hoping that time off the road and out of the public eye would help him overcome his addiction problems. It apparently hadn't worked, as he had been off television for 5 months and was still no closer to a return, at last check.
Mayhem was opened by a WCW Tag Team title match, between champions Chris Jericho and the Giant defending against two members of the Four Horsemen; Chris Benoit and Dean Malenko. The Giant dominates the majority of the match, throwing the much smaller Benoit and Malenko around with relative ease, while Jericho bowed to the crowd and celebrated. Jericho entered the ring, and show boated through much of his time in the ring. Jericho dominated his section as well, but Benoit and Malenko refused to be pinned, and Benoit even fought to the ropes, while in a Liontamer. Jericho tagged in Giant, and the two attempted what is becoming their finisher; Jericho superkicked Malenko, Giant delivered a massive Chokeslam, and Jericho hit the Lionsault. Giant went to deliver a knockout punch to Benoit, but the Crippler sidestepped the punch and hooked Giant's arm around the ropes and tried to lock a crossface around the ropes. Jericho came over to superkick Benoit, but ended up hitting Giant. Malenko rolled up Jericho and the referee counted the pin.
Benoit and Malenko took the tag titles and celebrated in the ring, while Jericho and Giant argued with the referee. Jericho grabbed a mic and argued that he wasn't the legal man, and that Benoit should have been disqualified for continuing a hold past a 5 count while the opponent had ahold of the ropes. The referee agrees with Jericho and the Giant and agrees to restart the match, and calls for the bell. The horsemen team don't even have enough time to react, and are assaulted from behind, and Giant tosses Benoit to the floor, and grabs Malenko by the throat. Jericho goes to the top rope and lands a Plancha as Benoit gets to his feet. Giant lands the Chokeslam and pins Malenko to retain the belts.
Winner, and still WCW Tag Team Champions: Chris Jericho and The Giant
Time: 11:05
Rating: ***
Backstage, Bret Hart is interviewed about the upcoming Mayhem Massacre match. Hart vows to win, and tells Mean Gene Okerlund that WCW will have a new champion come The Great American Bash. Hart reminds everyone that he never lost the title "up north" and has been chomping at the bit for a one-on-one shot at the title he deserves, the most prestigious title in wrestling, the WCW World Heavyweight Title.
The next match on the card is a Cruiserweight title match between Ultimo Dragon and Chavo Guerrero. These two go to work with an array of high flying, and reversals that awe the crowd. Dragon has the upper hand throughout much of the matchup, and appears to have the match won several times in the near 14 minute bout. Chavo ends up perched on the top rope, and Dragon takes a run at him in the corner. Guerrero blocks it, and delivers a corkscrew drop kick, sending Dragon into the far corner. His hand grabs the ropes as he hits, but he slips through and falls to the ground, head over heels. Chavo looks puzzled at the fall, and comes to the edge to attempt a springboard maneuver. Dragon clutches his arm, rolling around in obvious pain. Chavo decides against the jump, and slides under the bottom rope. He stands up Dragon, and rolls him back into the ring. Guerrero and the referee quickly exchange some words, and Chavo goes up top and hits a Frog Splash for the victory. The referee quickly gets to his feet and holds his arms in an X over his head, looking up the ramp. Chavo clutches his belt as he makes his way up the ramp. His music doesn't play, and the announce team call it a shocking development, and say that Dragon appears to have shattered his arm. The replays show Dragon put his arms out to not land on his head, and his right forearm collapses under the weight of his body. Dragon's wrist actually touches his elbow during the fall.
Winner, and still WCW Cruiserweight Champion: Chavo Guerrero
Time: 13:43
Rating: *** 1/4
Backstage, Goldberg is shown pacing in a locker room. Mean Gene asks for an interview, but Goldberg picks up a bench and throws it in Gene's direction. The beast appears to be ready for battle. Gene apologizes to Goldberg and gives a quick attempt to find someone to interview. "Hey Yo!" is heard loudly off camera, and Scott Hall appears on WCW TV for the first time since Souled Out. Hall says that he is close to coming back, because his buddy Kevin Nash needs his help. The Wolfpack has lost its way since he left, and he will come back and help The Wolfpack get back on track.
Scotty Riggs and Buff Bagwell come to the ring to take on the Flock. Bagwell gets a microphone and vows to right the wrongs of the Flock. Kidman and Saturn come to the ring, Mortis and Raven following close behind. Raven comes and sits at the commentary table, while Mortis "stands guard". Raven vows to win the Mayhem Massacre match, and then begins to talk up his crew of Kidman, Mortis, Saturn and says that a new member or members are on the way.
The match is nothing short of a brawl, with Bagwell and Riggs using their size to the advantage. The two dominate big sections of the match, but Mortis makes his presence known when the referee has his back turned and evens the odds several times throughout the match. Kidman uses his aerial arsenal to gain the upper hand for his team, and the match finally evolves into a tag team matchup and not a brawl. Bagwell attempts to keep up, but Kidman is just too quick for Buff and scores several near falls. Kidman attempts a Seven Year Itch, but Riggs intervenes, shoving Saturn and pushing Kidman to the floor. Mortis enters the ring, slowly, methodically. He goes to clothes like the American Males, as they attempted to gather themselves. Both duck, and throw Mortis to the outside, on top of Kidman and Saturn. Riggs and Bagwell toss Kidman into the ring, and set him up for the new American Male's finisher "Shock and Awe". Riggs lifts Kidman into a Fireman's carry, and Bagwell goes to the top rope. Bagwell comes down on the head and neck area of Kidman with a leg drop bulldog. Riggs then tosses Kidman onto his back. Bagwell goes for the pin, but Mortis enters the ring again. He picks up Bagwell, breaking the pin, but signaling for the bell.
Winner, by disqualification: Buff Bagwell and Scott Riggs
Time: 7:33
Rating: *
A beatdown ensues. Raven joins in the 4 on 2 assault. The fans intently look up the ramp, waiting for someone to come save Bagwell and Riggs, but it appears that Bagwell's long standing in n.W.o. has earned him little respect backstage. Bagwell and Riggs are left a bloody mess on the outside of the ring, and Raven tells the crowd that he will be taking the Number One Contendership for that WCW World Title, and win the belt. Raven again says that the Flock's numbers are growing.
Backstage, Chavo is sitting with Eddy. Mean Gene walks into the room, and asks to interview Chavo. Eddy seems to be jealous of the attention, and tries to interfere with the interview the whole time. Chavo says that he is opening to taking out Ultimo Dragon again, in the future, because he has already hurt him once, and he should prove no challenge. Eddy tries to say that Goldberg fears the Guerrero's, but Gene doesn't even move the mic in his direction. Chavo says that he has proven that he is the cream of Cruiserweight crop, and he has done what uncle Eddy did; dominate and he will continue to do so. Eddy tries to say that he wants to become WCW World Heavyweight champion, but Gene tells Eddy this interview is about Chavo. Eddy grabs the mic and pushes back Gene and tells the crowd that HE is the best wrestler in WCW, pound for pound. He beat Diamond Dallas Page to win the WCW US title, and he has held it for the past 2 months, and defended it in impressive fashion. WCW needs to fear Eddy, because he is coming. Eddy then throws down the mic and storms out toward the ring.
Goldberg makes his grand entrance, in preparation for his WCW United States Title match. Eddy Guerrero makes his entrance, and is much less enthusiastic than usual. Eddy stalks into the ring, and hands the United States title belt to the referee, never taking his eyes off of Goldberg. Guerrero and Goldberg circle the ring, menacingly looking at each other. The two collar-and-elbow tie up, but Guerrero realizes he is nowhere near strong enough to handle the struggle and dives into the ropes. Goldberg is forced to back away, and Guerrero slides in under the referee and pokes The Beast in the eyes, blinding the challenger. Eddy tries a rollup, but Goldberg won't go down; Eddy is just not strong enough. Goldberg clutches at Guerrero, still trying to regain his sight. Guerrero side steps one of his large mitts, but the other catches him on the side of the head, grabbing on to his hair.
The real fight begins there; Guerrero trying to survive. Goldberg takes the fight to Guerrero, tossing him around like a ragdoll. Guerrero finally ends up on his knees, begging for mercy. He pleads with the Beast to not attack, he's had enough. Goldberg doesn't buy it. He delivers a vicious kick to the skull of Guerrero, blasting his forehead open. Blood pours in the ring, and Guerrero becomes as slippery as the pool of blood in the middle of the ring. Guerrero slips out of a gorilla press slam, and dropkicks Goldberg into the ropes. On the rebound, Guerrero hits a flying elbow sending Goldberg to one knee. Guerrero uses Goldberg's positioning to hit a DDT (ala The Miz) and goes for a quick pin, but Goldberg push presses the much smaller champion high into the air. Guerrero goes back onto the offensive, using his speed and high flying ability to wear down Goldberg. Guerrero gains several 2 counts, but Goldberg refuses to give up, kicking out each time. Guerrero goes up to the top rope to attempt a Frog Splash, but Goldberg is quick to his feet, so Guerrero decides to attempt a double axe handle off the top. Goldberg seizes the opportunity and nails a spear on the Champion, rendering him unconscious. The Jackhammer makes the pin academic, and WCW crowns a new United States champion.
Winner, and new WCW United States Champion: Goldberg
Time: 10:18
Rating: ** 1/2
Backstage, Chavo Guerrero is told by DDP, who is on his way to an interview, that his Uncle has lost his United States Title. Chavo looks shocked, and ashamed as he hurries to meet his Uncle. Page then does an interview with Mean Gene. Page says that his time has come, he has toiled for too long as an underappreciated guy. Page is ready to make an impact on WCW and win the World Title he has long coveted. He says that Bret Hart and he will make sure that whoever carries that belt will be a righteous champion.
Raven and Kevin Nash then appear behind Page, startling Mean Gene, but Page remains focused. Nash says that the two have developed a plan to make sure that they end the reign of terror Sting has cast over WCW. Bret Hart appears behind them and with a sarcastic "boo" makes both heel leaders jump. Hart says that WCW has been lead just fine by Sting, and they want to make sure WCW has a champion who won't cut corners or use his cronies to keep the belt around his waist. Hart says that if one of them wins tonight, they better be ready for the fight of their life in Sting, and if they get past him, they better be ready for Hart and Page, because they're coming.
Harlem Heat try to take on the Blackheart team of Jim Neidhart and Davey Smith, but the two are attacked before the match even begins by their opponents, and the match is essentially a squash match. Bulldog and Anvil rack up another Tag Team win, and declare themselves Number One Contenders for the Tag Team Titles, held by Jericho and The Giant. The two then say that Bret Hart won the last battle because they weren't ready for him, they were missing their most important piece, and they will bring him back in one month's time. WCW will rein Black.
Winner: The Blackhearts
Time: 4:27
Rating: ½*
Backstage, Randy Savage is shown lacing his boots and taping his wrists. Mean Gene enters the scene and asks for his thoughts. Savage puts his sunglasses on and goes back to getting ready.
(The Mayhem Massacre match is similar to a King of the Mountain match, except you must gain a pinfall or submission over each of your opponents. Once a combatant has 3 pinfalls or submissions, they are handed a briefcase to hang above the ring, the first to hang the briefcase wins a title match against Sting at Great American Bash)
The four combatants in the Mayhem Massacre match make their way to the ring, each looking as intense as can be. The match starts with Nash and Raven attempting their "plan" by gaining pin falls over each other, giving each heel a leg up. Hart and Page circle each other, after shaking hands and do a quick paced, technical match that is quite impressive for Page. Nash and Raven intervene and attack the two from behind. Nash goes for a Powerbomb on Page, but Page is able to roll through and hit a quick Diamond Cutter, but Raven breaks up the pin. Hart and Page end up treating the match more like a tag team match, working together to make sure that they have one-on-one matchups at all times. Hart is able to lock Raven in a Sharpshooter, but is met with a big boot from Nash, who is nailed with a second Diamond Cutter by an exhausted DDP, leaving all 4 men on the mat. Page rolls slowly on top of Hart gaining his first pinfall. Page is the first to his feet, and seeing the carnage, and knowing the advantage Nash and Raven had, he places Hart on top of Nash as he pins Raven himself. The referee delivers both counts at the same time. Hart tries to roll to his feet, but Nash grabs him by the trucks and rolls him up, gaining a 2 count before Page can break the fall.
Page is in the lead, with the others all holding 1 pin a piece, and that makes DDP the biggest target, but Bret Hart won't let the two heels gang up on him. Raven hits an Evenflow DDT off the top rope on Page, and Nash hits a Powerbomb to Hart and the heels each gain pinfalls over them. The two try to switch, but aren't able to get three counts, causing the two to lash out at the referee. Page and Hart use this opportunity to roll them up, Hart rolls up Raven, and Page rolls up Nash, each gaining a pinfall. Hart need a pin over Page to gain the briefcase, but Page is ready to receive the hardware. The two again circle. They return to their technical masterpiece from earlier, with Hart coming close to gaining a pinfall several times. The match gets so intense that it is forgotten that there are two other participants in the four way match. Suddenly a ladder is slid into the ring, with Nash and Raven preparing to try and hang the briefcase.
Raven nails Page with the ladder sending him to the ground, preventing Hart from going for the pinfall. The match goes into a massive brawl, with Nash and Raven eventually coming to blows, allowing Hart to gain the pinfall he needed over Page. A second ladder entered the fray, and the two are set up, side-by-side. Hart grabs the briefcase and heads up to the top. Hart is nearing hanging the briefcase, when suddenly Nash and Raven climb up next to him. They try to stop him, but Hart is hanging on to the briefcase and the ladder for dear life. Nash tries to grab the briefcase, while Raven nails Hart in the skull with right hands. DDP quickly climbs the other side of the ladder and tries to grab the briefcase himself. Page and Hart make eye contact, and Page nods at Hart. The two appear to have a plan in place! Page swings around the ladder and grabs Raven and Nash by the neck and plunges to the mat with a double Diamond Cutter! Hart is alone at the top of the ladder, and places the briefcase on the hook, gaining the victory and the Number One Contendership for the WCW World Heavyweight Title.
Winner, and new Number One Contender to the WCW World Heavyweight Championship: Bret Hart
Time: 25:32
Rating: **** 1/4
Hart and Page hold each other's arms in the air and embrace. The referee hands the contract briefcase to Hart and he holds it in the air, as Page claps for Hart. Hart tells Page that he is forever thankful, and once he wins the World Title, Page gets the first shot!
Backstage, Chris Jericho and The Giant pass the Blackhearts in the back and have an intense stare down. Neither team says a word, or delivers a punch, but the stares are a sign of things to come.
Sting and Randy Savage come to the ring next, both prepared for a downright brawl. Savage pummels Sting for much of the matchup, with Sting only getting flashes of offense before being shut down quickly by Macho Man. Savage backs Sting into a corner and delivers punch after punch to the face and head of the Champion, leaving him paint-less, and struggling to stand. Savage is able to get Sting in position for a Savage Elbow Drop, but Sting is able to use his last ounce of strength to roll out of the way. Savage holds his elbow and screams in pain. Sting gets to his feet and tries to fight Savage, but neither can use their arms 100%. Savage and Sting exchange pained blows. Sting hits a head butt, getting Savage to one knee. Sting uses his last ounce of strength to dropkick Savage and goes for a pin, but Savage is able to kickout. Sting and Savage both lay on the mat exhausted, gasping for air.
Savage is the first to his knees, and the two go back to their punch for punch sequence, this time, Savage is able to clothesline Sting, from his knees, collapsing on top of the champ. The referee starts the count, but Sting gets his arm up at the last possible second. Savage becomes increasingly frustrated. He heads up to the top rope, and Sting gets to his feet as quickly as he can, but his legs are shot. Savage tries a double axe handle but is met with a shoulder to the chest by Sting, and then tossed onto his back. Sting quickly locks on the Scorpion Death Lock, and wrenches Savage as hard as he can. Savage is screaming that he won't give up to this move! He won't! He tries to crawl to the ropes but Sting blocks him at every attempt. Finally Savage tries to roll through, but someway, somehow, Sting ends up still holding the move. Savage eventually passes out from the pain. The referee raises the hand of Savage into the air three times, eventually calling for the bell.
Winner, and still WCW World Heavyweight Champion: Sting
Time: 17:22
Rating: ***
Sting celebrates his victory, as "Hitman in the House" fills the arena. Hart comes out onto the ramp and points to Sting and nods, as he crosses his arms. Sting nods back, holding the title high over his head as Mayhem goes off the air.
---
WOULD YOU PLEASE. SHUT. THE HELL. UP?
WCW 1998: be the booker
http://www.wrestlingforum.com/booker...l#post12458661
Asking JAMES ELLSWORTH for Wrestling Advice
Join Date: Jul 2012
Location: St Louis
Posts: 464
Points: 0
Re: WCW: 1998
---
The Road to Great American Bash 1998
WCW came out of the confusing Mayhem PPV feeling a little down. The matches were all as good as expected, but many fans complained that WCW didn't deliver compelling enough storylines and the buy rate suffered. It was a night where many of the faces prevailed, and they ones that didn't were either screwed out of their match or, in the case of Ultimo Dragon, suffered an injury. WCW lacked balance, yet again, causing uproar among some fans. In the weeks following Mayhem, WCW was WWF cut their ratings margin to razor thin. WCW and WWF's Ratings War was back to hostile, and Eric Bischoff decided that giving away results for WWF programming was the best way to divert possible viewers from flipping the channel when WWF went on the air at 9 P.M. Eastern.

A former WCW competitor, Paul Levesque (now known as Triple H) won the Intercontinental Title from rising WWF Superstar, The Rock in early June. Eric Bischoff knew that Levesque's WWF contract was nearing an end, and that he would become a Free Agent sometime in the fall, and was trying to contact the rising star, but ruined it by announcing the title change, and even calling Levesque a "uninspiring talent while in WCW" and an "undedicated worker". Triple H responded in a PWI interview later in the month, calling Bischoff "a bitch who couldn't cut it in the real wrestling world" and called WCW "a joke" saying that guys in WCW couldn't ever succeed in the WWF. Bischoff's chance at gaining a growing talent, in Levesque, was next to nothing now.

Bischoff retaliated to Triple H's comments by introducing a new character, Quadruple Q with his trusty sidekick, France. This was made to mock Triple H's character, which was referring to himself as "The Game" and was accompanied by his girlfriend, Chyna. Bischoff made Q's nickname "The Pawn" and had him jobbing to anyone and everyone, using music similar to the WWF stars. Steven Richards played Quadruple Q, signaling the end of his affiliation with "The Flock". Dusty Rhodes even beat Q in a match after Q issued a challenge to anyone in the back, claiming he had beaten them all. Rhodes came out and told Q that he hadn't actually beat ANYONE and now Rhodes was going to teach him a lesson, beat him soundly, and then shoved a bar of soap into his mouth.

The Tag Team champions were on rocky ground with one another coming out of Mayhem. Giant and Jericho argued backstage about who got pinned in their title defense (Jericho), who did nothing to prevent it (Giant), who fixed the situation (Jericho) and who eventually scored the pinfall (Giant). The two were forced to defend the titles in a rematch against Chris Benoit and Dean Malenko. The two argued and ended up losing the titles when Jericho super kicked Giant and left his partner to be torn up by the Horsemen. Benoit and Malenko were then challenged by the "Number One Contenders" The Blackhearts, who promised to not only destroy the Horsemen, but anyone and everyone they cared about.

Jericho and Giant began a feud, pitting the former partners against each other. Giant promised to take the WCW Television title off of Jericho. Jericho responded by playing mind games. He challenged Giant to a "non-sanctioned, non-title street fight" and while the Giant waited for Jericho to enter, Lenny Lane appeared. Lane distracted the Giant, while Jericho attacked him from behind with a chair. Giant then went looking for Jericho backstage, and ended up following a blonde woman outside, thinking it was Jericho. Jericho locked the door; locking the Giant out of the building. Jericho the told Giant that at Great American Bash he would retain his Television Title, and make Giant regret he ever messed with the Ayatollah of Rock and Rollllllaaaaah.

Goldberg celebrated his United States title victory at Mayhem, by decimating Eddy Guerrero the following night on Nitro. As Goldberg made his way backstage, the Flock attacked Goldberg, and used a forklift and a pallet to pin him to the ground. Raven appeared from the darkness and told Goldberg that his undefeated streak means nothing. Raven says that his whole life has been painful, and nothing Goldberg does to him will make him give up. Raven takes the United States Championship belt, and leaves Goldberg under the forklift. Raven "defended" the title in his one-on-one match with Buff Bagwell, which Raven won soundly. As the match ended, Goldberg made his way down the ramp, and the Flock tried to stop him. Goldberg fought off Kidman, Saturn, and Mortis, but by the time he got to the ring, Raven was gone.

Goldberg spent the next few weeks looking for his revenge, but never could find Raven. Dusty Rhodes told Goldberg he could have a match with Raven at Great American Bash. Raven had given the stipulation of a "Raven's Rules" match up, which is an anything goes match. Rhodes said he would only agree if Goldberg agreed. Goldberg grunted, which to everyone was an agreement. Raven and the Flock, once again, were sly. They attacked the Beast as he entered the arena on the last Nitro before the PPV, and left him a bloody mess. Goldberg went to the ring, still covered in blood, and defeated Stevie Ray in about 45 seconds, sending a message to the Flock.

The Cruiserweight Champion, Chavo Guerrero, was left without an opponent after Ultimo Dragon broke his arm at Mayhem. Dusty Rhodes decided that all of the Luchadores in WCW were going to take place in a battle royal, and the winner would challenge Guerrero at Great American Bash. The Luchadores went over the top rope, one by one, until only two remained; Rey Mysterio and Eddy Guerrero. The two dazzled the crowd, and eventually ended up on the top turnbuckle, and fell to the outside simultaneously. The referees were unsure who had won, and declared both winners, setting up a three way dance at Great American Bash. Chavo tried to convince Eddy to work with him to keep the title in the Guerrero family, which Eddy assured him it would "stay in the Guerrero family", but did he mean Eddy or Chavo?

Scott Hall's return from rehab, and the Steiner's return from suspension had returned The Wolfpack to full strength. Kevin Nash and Scott Hall acted as "co-leaders" alongside Scott Steiner, Curt Hennig and Rick Steiner. The 5 men attacked several Cruiserweights the night of the battle royal, leading to a few being taken to the hospital. The next week, Hall and Nash put Booker T through a table off the entrance way after a match. Booker T suffered a concussion and was put out of commission for a few weeks minimum. That same night, the 5 attacked Diamond Dallas Page backstage as he did an interview. Page was able to fight back, but was still left in a heap. Mean Gene's last question before the beatdown was "DDP, what is next for you?" and the beatdown made it clear. Page came out the next week and challenged Nash to a match at the Bash. Nash didn't respond, so Page called him a chicken and told him that the next time the Wolfpack decided the attack someone, DDP would be waiting to strike. That night, Curt Hennig became the victim of Page as The Wolfpack attacked Konnan and Rey Mysterio.

Nash told Page he would accept the challenge, but on one condition; Page had to defeat Scott Steiner on Nitro, in a No DQ match. Page was able to score the pin, when Konnan, Rey Mysterio and Stevie Ray attacked the remaining Wolfpack members, retaliating for earlier attacks.

Randy Savage's life seemed to take a terrible turn coming out of Mayhem. Savage lost, again, and was forced to eat his own words. He challenged Goldberg to a title match, but was denied by Dusty Rhodes. He challenged Chris Jericho to a Television Title match, but again was told to "get in line" by Rhodes. Savage had apparently become obsessed with gaining a championship… any championship, for that matter. Savage cut a promo the final Nitro, telling WCW to be ready for Sunday. He told everyone in the backstage area to be ready, because he was issuing an open challenge to ANYONE willing to take on the madness. Savage told everyone to get dressed, get ready for an ass-kicking and come on down to the ring. Savage says he takes on all comers, all sizes, all styles, he will beat the living snot out of anyone stupid enough to try.

Bret Hart and Sting's feud was almost an afterthought. The two were both faces, and had high moral standing in WCW, so there were no underhanded actions on either side. Bret Hart wrestled a match against Chris Benoit, in which Sting stood on the ramp the entire time, and even stopped the Blackhearts from interfering at one point. Later in the night, Sting faced Curt Hennig, while Bret Hart stood on the entrance ramp. The Wolfpack attempted to interfere, but Hart raced to the ring and fended the Wolfpack long enough for DDP to come and help Sting avoid a beatdown.

Bret Hart started taking jabs at Hart in an interview the week before the Bash. Hart said he invented the Scorpion Death Lock, and even gave it a cooler name, The Sharpshooter. Hart also claimed that he was the one true Heavyweight Champion of the World, having never been beaten for HIS title. Hart promoted the match as Champion vs Champion, but never crossed the line of insulting the fans or Sting directly. Sting came to the ring, and laid the belt down on the ground and pointed at it, silently. He then drew a line on the mat with his bat, baiting Hart into a brawl, but Hart just looked on confused. Their staredown was interrupted by an attempted beatdown by the Blackhearts, but they were chased away by the team of Chris Benoit and Dean Malenko. The final Nitro befor Great American Bash went off the air with Sting and Hart nose-to-nose, neither man speaking.
Great American Bash card:
WCW Cruiserweight Championship Match: Chavo Guerrero © vs Rey Mysterio vs Eddy Guerrero
WCW Tag Team Championship Match: Chris Benoit and Dean Malenko © vs The Blackhearts (Davey Boy Smith and Jim Neidhart)
Kevin Nash vs Diamond Dallas Page
Randy Savage Open Challenge
WCW Television Championship Match: Chris Jericho © vs The Giant
WCW United States Championship Match: Goldberg © vs Raven
WCW World Heavyweight Championship Match: Sting © vs Bret "Hitman" Hart
---
WOULD YOU PLEASE. SHUT. THE HELL. UP?
WCW 1998: be the booker
http://www.wrestlingforum.com/booker...l#post12458661
Asking JAMES ELLSWORTH for Wrestling Advice
Join Date: Jul 2012
Location: St Louis
Posts: 464
Points: 0
Re: WCW: 1998
---
WCW Great American Bash 1998

The Great American Bash isn't a marquee event for WCW, and probably never will be. Eric Bischoff was questioned heavily by WCW higher ups for having such a "marquee matchup" as Bret Hart vs Sting for the WCW World Title on a show that isn't on the same level as Starrcade. Bischoff gave several interviews about that, and defended the decision. Bischoff felt that WCW had a potentially "bigger matchup to fill the Main Event at Starrcade" and that WCW fans need not worry, Starrcade will have plenty of star power.
For the second Pay-Per-View in a row, a surprise appearance on the day of the show got many people buzzing. This time, it was former WWF Champion, "The Heartbreak Kid" Shawn Michaels, who was good friends with Kevin Nash and Scott Hall. Michaels didn't appear on Bash at the Beach, and was reportedly only visiting a few friends, but the rumors began to fly. Michaels' contract situation with WWF was mostly unknown, due to the injury that had kept him away from wrestling since WrestleMania. Michaels needed a serious back surgery and was unsure if we would ever wrestle again. This meeting would prove to be a big gain for WCW in the future, but not for the reason that many fans speculated at the time.
The Great American Bash was meant to be a "proving ground" for a few up and comers, such as Chris Jericho and Eddy Guerrero, and it delivered in the ring, greater than any PPV WCW had produced this year. The night started with a fiery contest between Cruiserweight Champion Chavo Guerrero, Eddy Guerrero, and Rey Mysterio Jr. All three dazzled with a high flying matchup that was a match of the year candidate and made all three men look incredibly strong. The match ended when the pesky Rey Mysterio was double teamed by the Guerreros, and then Chavo delivered a low blow to his Uncle Eddy, and retained. After the match, Eddy helped Rey to his feet, but Rey shoved away Guerrero resiliently, not trusting him.
Kevin Nash and the Wolfpack came to the ring next, awaiting the arrival of Diamond Dallas Page. DDP came to the ring with Dusty Rhodes in toe. Rhodes told the Wolfpack that they were barred from ringside, and that if they interfered at all, they would all be suspended. Page smirked and waved sarcastically as the members of the Wolfpack were all escorted to the back. Page and Nash had a brutal match, with each man ending up bloodied and barely able to stand. Nash dominated much of the bout, and even Jackknife Power bombed Page through the Spanish announce table, which resulted in a 9 count, almost resulting in a count out, but Nash broke the count at the last second, to "inflict more pain" on DDP. Page was able to slide under a big boot from Nash, and deliver a surprising Diamond Cutter to Nash. Both men were down on the mat for another 9 count, before Page draped his arm across the fallen Nash, gaining a 2 count. Nash kicked out, but the energy required to kickout was all he had left. Page forced Nash back onto his back, and went for another cover, gaining a 3 count. The Wolfpack then rushed to the ring to attack Page, but were stopped by The Four Horsemen, who had Ric Flair among them, still hobbled by a bum knee.
After the Wolfpack left ringside, The Blackhearts struck. Davey Boy Smith and Jim Neidhart jumped Chris Benoit and Dean Malenko, getting an early start on their match. A referee hurried to the ring, but it was already too late. Benoit and Malenko fought valiantly but they were at too much of a disadvantage to ever get a fair shot. Benoit attempted a German Suplex on Neidhart, but couldn't get him all the way over and Neidhart crushed the Crippler on the mat. Davey Smith then attacked a weakened Malenko on the ring apron, as Neidhart took the match to Benoit, ending it with a massive clothesline that made Benoit flip head over heels. Neidhart didn't even really pin Benoit, so much as he placed a foot atop the Canadian Crippler. Ric Flair ended up a bloody mess, as usual, but was limited to getting a running powerslam from Smith, as his knee was still recovering. The Blackhearts had taken the Tag Team Belts, and even more pride from the once proud Horsemen.
Backstage, Eddy Guerrero confronted Chavo about his low blow, but his nephew was too excited about retaining against the two most decorated cruiserweights in WCW history. Eddy told Chavo that this was NOT over. Rey Mysterio walked into the picture and agreed this is not over. This is not over until he wins the Cruiserweight belt back.
The fans had been highly anticipating the next matchup, with Chris Jericho defending his WCW Television Title against The Giant. The Giant came to the ring, looking as angry as ever, having been outsmarted by Jericho at every turn. The Lionheart never really had a chance, or so the crowd though. Jericho sold every move brilliantly and made The Giant look like the dominant superstar that Goldberg and others never could. Jericho took a Chokeslam like never seen before, with Giant perched up on the top rope, sending Jericho crashing to the mat from 10+ feet in the air. The Giant simply then left the ring and walked up the ramp. Giant yelled that he could take the title anytime he wanted, he was that good. Jericho was able to get up at 9, and roll to the floor, breaking the count. Giant became clearly upset at this as rushed back to the ring. Giant again viciously attacked Jericho into a corner and pounded away at the increasingly bloodied TV champ. Giant backed away and delivered several elbows to the skull, but on the last one, he stalled for a split second and Jericho struck. Jericho hit a superkick to the chin of The Giant. Jericho collapsed on top of Giant, blood covering the mat where Jericho apparently fainted. The Giant left the ring quickly, but Jericho was left in the ring, unable to move. The referee helped him to his feed and handed him the belt. Jericho looked at the ref confused and then at the title. He asked if he had retained, or was he dreaming? The answer was a little bit of both. Jericho had stolen a win.
This was the "midway point" of the PPV, and Mean Gene interviewed DDP about the Horsemen and if he was involved with the storied group. Page said that it would be an honor, but as far as he knew he wasn't a Horseman. Page then said that he was going to be taking a lot of interest in the World Title match, because he wanted a shot at that belt.
The next match was Raven vs Goldberg for the United States title. Raven had squirmed his way into the match by stealing the belt from Goldberg and then forcing him to defend it in a Raven's rules match. Goldberg was stitched across his skull from an earlier attack at the hands of Raven's Flock as the match started. This was mostly a brutal match, with little wrestling, and quite a bit of chair shots and kendo sticks. During the match, several members of WCW's Power Plant training facility were shown in the front row, and little was thought of it. Goldberg had several 2 counts on Raven, but couldn't put away the Flock leader. As Goldberg prepared for a spear, one of the WCW trainees entered the ring, and attacked Goldberg. Tony Schiavone recognized the man as Ron Ries, who had appeared in WCW several years earlier and gone to the Power Plant to get back into the company. Ries hit Goldberg with every object he could find, leaving him a bloody mess again, and unconscious in the middle of the ring. Ries then walked into the crowd and sat back down as if nothing happened. Raven went to cover Goldberg, but the Beast was someway, somehow able to kick out at 2. Raven couldn't believe it. He argued with the referee trying to get him to award the match to Raven, but it was too late. Goldberg nailed a spear and followed with a Jackhammer for the pin and the victory. Goldberg then took his United States title and pointed at Ries and smiled. "You're Next"
Randy Savage was shown walking toward the ring, and he looked intense. The Macho Man was unsure who he would face, but it was clear that it would be no easy task for whoever attempted the matchup. Savage got to the ring and cut a vicious promo about how he was the class of WCW and the only reason he wasn't holding the WCW title is because Sting had the commissioner and everyone else in his back pocket. Savage talked about how he had held the most prestigious titles WCW and WWF have to offer and that he had beaten EVERYONE, and no one else would be foolish enough to enter the ring. "Green Hills of Tyrol" blared through the arena. Rowdy Roddy Piper blasted onto the stage, wearing his trademark kilt and brandishing his most trusty weapon, a microphone. Piper blasted Savage for lying to the public and for being a backstabbing, pompous ass. Piper reminded Savage that he hadn't pinned him in a match, and that it would be a cold day in hell before "Hot Rod" would let Savage even come close. Piper started to storm toward the ring, but Savage rolled out and hopped the fence into the crowd. Piper climbed into the ring and told Savage that it was just like him to weasel his way out of an "open challenge."
Piper declared Savage "not fit for WCW" and said that he wasn't afraid of issuing his own "open challenge" and he wouldn't be running away from the challenge. Piper stood in the center of the ring and counted to 10. No one came to the ring. Piper started to walk down the ramp, when suddenly Savage burst out of the crowd and attacked him from behind, rolled him into the ring and delivered a Savage Elbow drop and covered for the victory. Savage had pulled a fast one on Piper, and seemed to be devolving mentally more and more.
Backstage, Bret Hart was interviewed. Mean Gene wanted to know how Bret was feeling, and Hart said that he was ready. Ready to fight, ready to prove himself, and ready to win WCW Gold. Mean Gene asked Hart if Sting would present much of a fight, and Hart gave a very subtle jab that he was already the best wrestler in the world, and that no one could challenge him for that perch, and he would walk out with the belt draped over his shoulder, proudly, the best there is, the best there was, and the best there ever will be.
Sting and Bret Hart's match was a match many had anticipated, and it delivered. Sting and Hart clearly had chemistry and it showed as the two put on a technical clinic that featured some of the tightest wrestling and reversals WCW had seen in ages. Sting had clearly been working to make this match special and abandoned his usual power set for a more technical approach. Hart and Sting each took time meticulously took apart each other's legs and lower body. Hart and Sting each came to the final segments of the match pouring in sweat and struggling to breathe. This was clearly Hart's finest WCW work to date and further solidified him as a fantastic mat wrestler. The match approached 35 minutes, when disaster struck. Sting reversed an irish whip by Hart, and tossed Hart into a separate corner, where the referee was officiating the match from. Sting immediately followed up, intensity in his eyes, and nailed a Stinger Splash to Hart, who collapsed to the mat. An exhausted Sting fell to one knee, staring at the referee and Hart, both face down, right night to each other. Sting started to stand, when suddenly Owen Hart appeared on the apron of the ring, hopped over the top role, and grabbed Sting as he started to stand. Owen put Sting's head between his legs, and delivered a piledriver and quickly rolled out of the ring and ran into the crowd. Hart slowly got up and saw the downed Sting and referee. Hart shook the referee and pinned Sting, to win the match, and the WCW World Heavyweight title. Hart tried to help Sting to his feet, but Sting pulled back. Sting grabbed a microphone and uttered his first words since June of 1996. "You're a dead man"
Great American Bash results:
WCW Cruiserweight Championship Match: Chavo Guerrero © defeated Rey Mysterio and Eddy Guerrero
WCW Tag Team Championship Match: The Blackhearts (Davey Boy Smith and Jim Neidhart) defeated Chris Benoit and Dean Malenko ©
Diamond Dallas Page defeated Kevin Nash
Randy Savage defeated Rowdy Roddy Piper
WCW Television Championship Match: Chris Jericho © defeated The Giant
WCW United States Championship Match: Goldberg © defeated Raven
WCW World Heavyweight Championship Match: Bret "Hitman" Hart defeated Sting ©
---
WOULD YOU PLEASE. SHUT. THE HELL. UP?
WCW 1998: be the booker
http://www.wrestlingforum.com/booker...l#post12458661
Asking JAMES ELLSWORTH for Wrestling Advice
Join Date: Jul 2012
Location: St Louis
Posts: 464
Points: 0
Re: WCW: 1998
---
The Road to the Bash.
When one looks back on 1998, July might have been the low point. The storylines became more convoluted, and WCW fans had all year proven to enjoy the more simplistic style that WCW had employed through the first 6 months of 1998. The writers became more and more comfortable, and started to follow the old formula of "More is Better" and began to pack Nitro with matches, interviews, and backstage segments.
The build to Bash at the Beach began almost instantly, with Bret Hart coming to the ring with his newly won WCW World Heavyweight title. Hart asked for Sting to come to the ring, and Stinger obliged, by dropping in from the rafters. Sting and Hart had a terse stare down, but Hart handed the WCW World Title to Sting and walked off. Hart and Dusty Rhodes later conferred backstage, and came to the agreement that Sting and Hart would have a re-match, on Nitro, that night. Hart declared that he didn't want the title, after winning in such a fashion, and "vacated" the Big Gold. The match was a much more plodding, brutal affair. Hart and Sting beat each other to a pulp with vicious punches and kicks, but little in the way of mat wrestling. Hart was able to reverse a Scorpion Death Lock into a Sharpshooter, but Sting made it to the ropes. After some more brutal fighting, Hart was able to lock on a Figure Four, and seemed in position to win the belt, again.
Owen Hart, Davey Smith, and Jim Neidhart appeared baseball bats in hand. The three began to pummel Sting, as Hart held the Figure Four. The referee called for the bell, declaring Sting the winner. Hart released the move, and the three quickly escape the ring. Sting stood; unaware that Hart had chased away his assailants, and grabbed Hart from behind and nailed a Scorpion Death Drop on the Hitman. The next few weeks Sting and Rhodes were fairly sure that Hart was in cahoots with his brother and brothers-in-law. Hart remained "champion" but refused to wear the title, claiming that he had unfairly lost a title in WWF, and wasn't going to put Sting through the same thing.
The rematch was announced as a Cage Match, but was later changed to a Ladder match INSIDE a cage. The thought was that no one could get in, and the two would be forced to see who the better man was. Rhodes made Sting and Hart each compete in a match the Nitro before the PPV, as a "warm-up". Sting squared off against Rey Mysterio, and won easily. Bret Hart took on Eddy Guerrero in what was a very exciting match that impressed many. Bret won, with a Sharpshooter, but Eddy earned a lot of respect.
Ric Flair, still recovering from knee surgery, came out the night after Great American Bash, and called out Chris Jericho. The Lionheart came to the ring, obviously hobbled by the beating he received from The Giant. Flair asked Jericho if he knew what it took to be a "champion" and told Jericho that to "be the man, you gotta beat the man." Jericho took shots at Flair, calling him "grandpa" and asking if the nursing home knew he was there. Flair then made his intentions clear. June 15th 1977, Ric Flair woke up NWA World Television Champion, and hadn't touched the belt since, and wanted to show Jericho how it was done. Jericho accepted, and the two put on a pretty decent match considering the hindrances Flair and Jericho had. Jericho was able to retain, but only after the Lionheart sidestepped an attack by the Giant, and Giant decked Flair.
Jericho taunted the Giant in the following weeks, never giving in to the challenger's scare tactics. Giant promised Jericho that he would decide who was champion and when, he controlled WCW. Giant said that he had the match won at GAB, and declared himself TV champion-in-waiting.
Jericho accepted the Giant's challenge of a "Last Man Standing" match for Bash at the Beach. Giant showed the clip of Jericho unconscious on the ground after their match, blood dripping from his forehead and turning his hair crimson colored. Jericho responded by hiring a "body guard" named "Ralphus" a 350 pound, 55 year old ring crew member who was missing most of his teeth, and was nearly bald. Ralphus wore a cut of shirt, which revealed his large gut, and accompanied Jericho around the arena, to "prevent" any Giant attacks, but all Ralphus did was take several beatings for Jericho, while the Lionheart took off running for his life.
Goldberg came out of the Great American Bash feeling the effects of his beating from Ron Reis. Raven brought Reis to the ring and introduced him as a bi-polar member of the Flock, increasing their numbers as Raven had promised for several months. Reis was a 365 pound, 7 foot 2 monster. Goldberg came to the ring, and challenged Reis to a match. Raven said Goldberg would have to wait to face Reis until Raven had a chance to "prepare" him. Goldberg tossed Raven from the ring like a rag doll, and turned his attention to Reis. Goldberg pushed around the massive man, and finally was able to open up a gash on his skull with a vicious right. As soon as the blood ran down Reis's face, he flipped a switch and began to beat Goldberg around the ring with ease. Reis caught Goldberg with a double handed Chokeslam into a powerbomb, leaving Goldberg in shock on the mat. Raven patted his minion on the back, happy with his work.
The following weeks, The Flock took turns facing Goldberg, with Goldberg always emerging victorious. Reis vs Goldberg appeared to be the match for Bash at the Beach, but at the last minute it was moved to Nitro and Goldberg was put into a match with Raven, again for the United States title. Goldberg defeated Reis by count out, when the challenger left the ring. Reis appeared afraid of Goldberg and was definitely unwilling to fight the Beast. The announce team guessed that Reis's bi-polar was sparked by the sight of blood, which seemed to be true. Raven and Goldberg had little interaction throughout the month, but fans anticipated the matchup as much as any on the Bash at the Beach card.
The Blackhearts were fairly busy injecting themselves into the World Title picture, but still
found time to continue their feud with the Four Horsemen. Chris Benoit felt terrible for costing his team the belts, and offered his spot in the match to Ric Flair. Flair accepted, despite being hobbled by his bad knee. Flair and Malenko teamed up with Benoit and Sting to take on the reluctant team of Bret Hart, Owen Hart, Davey Boy Smith and Jim Neidhart two weeks prior to the PPV. The matchup never really got underway, as Bret Hart refused to work with his family, but the Blackhearts dominated the match up. This match sparked another match for Bash at the Beach: Benoit vs Owen Hart. There was little in the way of backstory, other than the Tag Title feud, but fans anticipated a great match and the two matches were sure to deliver.
Randy Savage mocked Roddy Piper throughout the month, calling himself the smartest wrestler in WCW. He didn't consider Piper a challenge, at all, and gave him an ultimatum. Savage told Piper to either get the hell out of WCW or Savage was going to end his career once and for all. Piper wasn't going anywhere and got his good buddy Dusty Rhodes to make a match between the two. There would be no sneak attacks, no cheap wins, the two would go to war. Savage refused, and Rhodes threatened to suspend Savage. Savage told Rhodes that WCW would suffer without the Macho Man and that he had more than enough money to get by without the WCW paycheck. Piper got desperate and decided to get Savage's former valet Miss Elizabeth involved. Piper "kidnapped" her and told Savage that he was going to get the match one way or another. Savage obliged, and Piper told Savage he would "hold onto Liz until the Bash at the Beat, for safe keeping."
The Diamond Dallas Page vs The Wolfpack feud continued through June and into July. During a 3 way dance rematch between Chavo Guerrero, Eddy Guerrero and Rey Mysterio, the Wolfpack came to the ring, attacked Eddy and Rey and claimed the ring was theirs for "interview time." Chavo attempted to "save" his uncle and former friend but received a beatdown himself. DDP snuck into the ring and gave Rick Steiner a Diamond Cutter before escaping the ring. Page had pulled a fast one. The Wolfpack responded by sending out Scott Steiner during Page's match with Konnan. Steiner had changed his look, cutting his hair, and dying it blonde, as well as newly grown goatee. Steiner had "BPP" on his trunks. Page tried to stop Steiner, but Scott was too much for Page. Suddenly, the Guerreros and Mysterio appeared and delivered a beatdown to "Big Poppa Pump." The rest of the Wolfpack came to the ring and evened the odds.
The feud resulted in several singles matches between the competitors, which were largely even in terms of results. Rey Mysterio challenge Kevin Nash to a match, and was nearing an upset when Scott Hall delivered an elbow to the skull of Mysterio behind the refs back. Mysterio issued the challenge after the match; Page, The Guerreros and Mysterio vs Nash, Hall, and the Steiners. The Wolfpack laughed at the challenge, but agreed to the match. The Guerreros argued the week prior to the PPV, but Mysterio told the Cruiserweight champ and his Uncle to put their differences aside and help Page "do right by WCW." The Guerrero's agreed, but intrigue surrounded the match.
The fans were starting to turn to WWF, from WCW, as summer drew nearer. WWF's ratings had actually eclipsed WCW in April, but only for one week, ending an 84 week streak. WCW started another streak the following week, and now the convoluted storylines were starting to reflect in the ratings war. Vince McMahon had based his whole summer around WWF Champion "Stone Cold" Steve Austin vs McMahon and his "Corporation" and fans were responding to the brash Austin. WCW tried to over compensate for the thin ratings margin and ended up shooting itself in the foot. WCW was still turning over big numbers week after week, but WWF was turning in almost identical ratings.
WCW was trying to make its future bright, while keeping the present up to par, and made a move to possibly do both. WCW announced a new partnership, to help the WCW Power Plant create more complete wrestlers. At the time of the announcement, little was revealed. The only thing the statement made clear was that the "Texas Wrestling Academy" would take in Power Plant students, in order to give them more training and make them better-rounded. The partnership would prove fruitful for both parties and open up opportunities that WCW wasn't expecting at the time the deal was signed.
WCW Bash at the Beach card:
WCW TV Title Last Man Standing: The Giant vs Chris Jericho ©
WCW US Title: Goldberg © vs Reese
WCW Tag Team Titles: The Blackhearts vs Ric Flair and Dean Malenko
Chris Benoit vs Owen Hart
Randy Savage vs Rowdy Roddy Piper
DDP, Eddy Guerrero, Rey Mysterio, and Chavo Guerrero Vs Kevin Nash, Scott Hall, Scott Steiner, Rick Steiner
WCW World Title (Ladder Match, inside a Steel Cage): Sting © vs Bret Hart
---
WOULD YOU PLEASE. SHUT. THE HELL. UP?
WCW 1998: be the booker
http://www.wrestlingforum.com/booker...l#post12458661
Asking JAMES ELLSWORTH for Wrestling Advice
Join Date: Jul 2012
Location: St Louis
Posts: 464
Points: 0
Re: WCW: 1998
---
Bash at the Beach has been the home of several of WCW's most anticipated moments, and 1998's version was designed not to disappoint. Eric Bischoff was reportedly extremely happy with the direction WCW had been taken by its new creative staff, and was beginning to warm to the idea of a secondary show, but things were still being handled cautiously. Bischoff and WCW had made the announcement earlier in the month that WCW had created a partnership with "Texas Wrestling Academy" to help develop future talent, and Bischoff felt that more incoming, young talent would do well to have a secondary program to debut and hone their skills on. Turner Broadcasting had pushed for WCW to run a second "A" program, in line with Nitro and featuring ALL of WCW's top name talent. Bischoff was beginning to feel the pressure, as a Thursday night slot on TBS was being kept warm for the company.
The Pay-Per-View was much more certain, and there were no surprise appearances or strange occurrences the day of the program. Bash at the Beach, the home of Hulk Hogan's WCW debut, the birth of the n.W.o. and the in-ring debut of Dennis Rodman. WCW didn't promote the event as a "marquee event", but much like the previous month's Great American Bash, Bash at the Beach was booked with a "marquee matchup" of Bret Hart vs Sting for the World Title.
The show opened with an unannounced match up, pitting Flock member, Billy Kidman against La Parka. La Parka had been making strides in the previous month, and was beginning to garner a crowd reaction. Dusty Rhodes came out shortly after the ring introductions and announced that the match would determine who would face Chavo Guerrero for the Cruiserweight belt on Nitro the following night. Kidman and La Parka did not have a great match, and were actually pretty sloppy. Kidman won, with his Seven Year Itch finisher, setting up a match with Chavo Guerrero for the coveted WCW Cruiserweight belt.
The WCW Tag Team Champions, Davey Boy Smith and Jim Neidhart defended their titles against the Four Horsemen group of Dean Malenko and Ric Flair. The four men worked very well together and put together a solid, if unspectacular match. Flair made Smith and Neidhart look every bit the dominant team they were developed to be. Flair played the "face in peril" role to perfection, and was able to make a tag to Malenko. The Iceman was able to use his technical wrestling ability to get the Horsemen back into the matchup, but eventually the size advantage became too much and Smith and Neidhart unveiled their new combination finisher, which was actually the original Hart Foundation finisher "Hart Attack" with Smith taking the place of Bret Hart. Malenko and Flair were vanquished, and The Blackhearts had barely broken a sweat.
Randy Savage and Rowdy Roddy Piper then locked horns, in a match that was much more entertaining that it should have been. With both workers heavily limited by age and ability, the two did quite a bit of brawling (not that either had been much of a technician in WCW) and by the end of it, both were bleeding quite a bit. Savage spent a good chunk of the latter portion locked in a sleeper, but eventually was able to squeak out and won the match with his patented diving elbow drop. Savage then made sure that Piper had learned his lesson, and gave him a beat down until officials were able to keep the Macho Man off the Hot Rod.
Up next was the four on four tag team match, and it was a doozy. All 8 men really did a fantastic job of proving that they really didn't like each other, and still built to the untrusting nature of Mysterio and the Guerreros. Page was able to keep his team in line for the most part, but The Outsiders and the Steiners were a well-oiled machine. Rey Mysterio came out of the match looking like a star-in-waiting, but the match ended with the Wolfpack the victors. Kidman came down the ring, and attacked Chavo, leaving the match 4 on 3, with Curt Hennig making his presence known frequently, and it was just too much to handle. Backstage, Chavo questioned his teammates as to why they let him suffer the attack, and none felt it was a big deal and that Chavo had to fight his own battles. Chavo vowed that he would, they would all see how Chavo did business going forward.
Chris Jericho defended his Television title against The Giant in a Last Man Standing match that was much more even than their previous affairs, with Jericho using heel tactics throughout the keep up with the Giant. The two both had near "falls" and it appeared it was any man's match to win. The Giant hit a second massive Chokeslam, left the ring, grabbed the television title and waited for the referee to finish his count. Jericho was able to get to his feet, right into the Giant's clutches. Giant again threw around Jericho, and tried to hit him with the title, in frustration. Jericho ducked and nailed a Superkick that hit the title into the Giant's skull and dropped him to the mat in a heap. Jericho grabbed the belt and sprinted to the back. The cameras showed the Lionheart get into a car and drive off before the Giant was able to get up, and Jericho was truly the "Last Man Standing".
The Owen Hart-Chris Benoit match was "thrown together" by storyline standards, but the two were both top talents in Stampede Wrestling and had a bit of chemistry together. Hart and Benoit put on a vicious match, that saw the two put on such a technical masterpiece that the fans began to chant "this is awesome" at various parts of the match. Hart played the sneaky heel role to perfection, using any distraction he could to gain the upper hand on the Crippler, as the Canadians reach the 20 minute mark in their match. Benoit made a crucial mistake, missing on a diving headbutt. Hart casually grabbed Benoit's legs and locked on a Sharpshooter. Benoit was unconscious from the headbutt impact, and Hart was the winner by TKO.
The Semi-Main event pitted the United States Champion, Goldberg against Raven. Raven came to the ring, with his Flock minions in toe. Goldberg was able to really take the match to Raven, and the only offense Raven got was because of Flock interaction. Raven was eventually busted open, and Ron Reis attacked, pushing the referee to the ground and attacking Goldberg with ease. The Beast was left in a heap, while Reis and his fellow Flock members backed away from the ring. Raven hit an Even Flow DDT and went for the pin, but somehow Goldberg kicked out. Goldberg decided that inflicting more pain on Raven wasn't equal to getting after the Flock, and he left the ring and attacked Reis, Saturn, Mortis and Kidman. They were too much for Goldberg, but the bell had been rung. Raven had been DQed and lost the match. Goldberg's streak had reached 113, without a blemish, but Goldberg looked like a human while trying to take on all of the Flock at once.
The Main Event was a match that was the brain child of Eric Bischoff and he chose two of WCW's most well rounded talent to unveil it. A Ladder inside a Steel Cage match was constructed as a Hell in a Cell type cage, with a several ladders scattered throughout the cage. The title was suspended from the ceiling through a small hole in the roof of the cage. The two made use of both the cage and ladders, putting forward a brutal affair. The match bore little resemblance to their previous meetings, but the ending was the same. Sting and Hart were both exhausted, covered in sweat, and struggling to even stand. Hart was able to send Sting through the side of the cage, and the two ended up battling on the top of the cage. Hart ran Sting's head against the top of the cage, while Sting pulled the belt to the top. The two wrestled for the strap, and ended up both falling through the hole, and dropping the belt. Hart was able to grab the belt first, retaining the belt. Sting was frustrated; he had been beat fair and square. Hart tried to shake the hand of Sting, but the Dark Warrior refused and exited the ring, through the hole his body had formed earlier. Hart celebrated in the ring, but didn't see Owen Hart come out of the crowd and attack Sting, leaving the Former Champion laid out on the ramp as The Bash at the Beach went off the air.
Bash at the Beach results:
Kidman d. La Parka
WCW Tag Team Titles: The Blackhearts © d. Ric Flair and Dean Malenko
Randy Savage d. Rowdy Roddy Piper
Kevin Nash, Scott Hall, Scott Steiner, Rick Steiner d. Diamond Dallas Page, Eddy Guerrero, Rey Mysterio, and Chavo Guerrero
WCW TV Title Last Man Standing: Chris Jericho © d. The Giant
Owen Hart d. Chris Benoit
WCW US Title: Goldberg © d. Raven via DQ
WCW World Title (Ladder inside a Steel Cage match): Bret Hart © d. Sting
---
WOULD YOU PLEASE. SHUT. THE HELL. UP?
WCW 1998: be the booker
http://www.wrestlingforum.com/booker...l#post12458661
Asking JAMES ELLSWORTH for Wrestling Advice
Join Date: Jul 2012
Location: St Louis
Posts: 464
Points: 0
Re: WCW: 1998
---
THE ROAD TO SLAMBOREE 1998
Eric Bischoff was given much leeway in his first 5 years a Vice President of WCW, and had used Ted Turner's money to buy the lead in the "Monday Night Wars." Bischoff was always given what he had determined was needed, whether it be financial backing, new sets, new cameras, new talent, or a celebrity to help boost ratings. Insiders considered WCW "spoiled" throughout it's time with Ted Turner as owner, but as Time Warner became the owner, and Turner lost his grip on the company, WCW was asked to become more "financially stable" and "self-sustaining" by the group. Bischoff had made big strides in making WCW a better run machine, but the large contracts that had accumulated since 1994 had put WCW in quite a pinch.
Quietly, Bischoff had restructured several deals, and allowed a few others to expire, along with a massive clearing out of "talent fat" early in the year. World Championship Wrestling's brass had been debating over ways to keep their roster mostly intact without wrecking what was quickly becoming a tight budget. Bischoff was not known as an astute business man, but had to make adjustments quickly or he would find himself out of a job. Bischoff was assembling a team that he felt would lead WCW through these uncharted waters. First, Bischoff looked at how baseball, hockey, and other professional sports continue to churn out new stars, minor leagues. WCW's Power Plant had been in operation since 1995 and produced several solid wrestlers, but Bischoff wanted to expand on this idea.
Bischoff's model was similar to that of Major League Baseball. The training at the Power Plant would determine where a prospect headed after his training, whether it be the big leagues (WCW) or the minors (for further training). WCW was looking for an independent promotion in the south to team up with for those not ready for WCW, in what would hopefully be a good venture for both. WCW would use the independent promotion to further develop wrestler determined "not ready for the big leagues" and in return, WCW would send a bigger name to wrestle on their programs every now and then. The problem was that there weren't many opportunities to create such a partnership. Bischoff had used his connections to reach out to Jose Lothario, who was known as one of the best trainers in the world of profession wrestling to help train WCW Power Plant graduates further. Lothario loved the proposal, but knew that he would need his own facility and could use some assistance. Bischoff knew that the steady development of new wrestlers would help keep costs down, and keep his company running for years to come.
Also of not, the end of June had brought the end of Hulk Hogan's WCW contract. Hogan was actually contracted directly to Time Warner and had reportedly reached out to Bischoff in an attempt to extend his deal, but Bischoff and Turner were fed up with Hogan's sabbaticals from wrestling and determined the name recognition was not worth the hassle. Hogan had no chance to sign with WWF, so the biggest name in wrestling history was sitting on the sidelines. Hogan's 4 year run in WCW had given the boost the company needed, but proved the ideal that Hogan was not a "team player."
The product WCW produced for the month leading into Slamboree was considered to be a step up from the previous month, but not quite enough to keep fans tuning in at their pre-July pace. The ratings were on par with WWF in almost every major demographic and were actually better overall. However, the margin, which had been rather large throughout 1997 was down to hundredths of a percent. WWF continued their Stone Cold Steve Austin vs Vince McMahon storyline, with Austin defeating anyone McMahon dared put in his path and the fans were soaking it up. WCW would need to step up its game or it would risk losing even more ground.
WCW's month between pay-per-views was centered mostly on Raven and his Flock. Unsuccessful in his attempts to unseat Goldberg as the United States Champion had left Raven even more unstable than usual, and his cohorts followed suit. Kidman challenged Chavo Guerrero for the Cruiserweight title and defeated the champion with ease. The match was especially brutal for a cruiserweight match, and made Kidman look like a vicious player in the division. Ron Reis became a personal bodyguard of sorts for Raven and the two were near inseparable, which seemed to make Mortis even more violent in his matches.
Raven also spent much of the month recruiting and was quite successful. His first snag occurred the night after Bash at the Beach, when Raven offered "a chance at greatness" to The Giant. Raven cut a fantastic promo telling the Giant what he was missing to become the Monster he is intended to be; leadership. After a little thought, The Giant accepted Raven's offer and joined the ranks of the Flock. Raven also planted the seeds for several other new members, when he interrupted a tag team match between Ray Traylor, Steve McMichael, and the team of Brian Adams and Vincent. Raven told the men that only the ones who want to inflict pain can make an impact in "Raven's WCW" and Raven dropped a crowbar into the middle of the ring, and left to watch the carnage. Adams was able to grab the object and smacked his opponents and partners with it before leaving, clearly distraught. Raven had sown the seeds, and was making the Flock look like another dominant heel faction in WCW.
Scott Steiner cut his first promo as "Big Poppa Pump", clearly focusing on Goldberg and his United States title. Steiner challenged Goldberg to a match and Goldberg, ever the fighting champion, obliged. It became clear that Steiner's intention was solely to attack the Beast as he hit him with a lead pipe and ended up using the pipe to choke out the Champion. Goldberg demanded a re-match, but when Dusty Rhodes told him "no way" the Beast went looking for Steiner and decimated him. Curt Hennig went behind his Wolfpack brethren's backs and got himself a match for the United States title at Slamboree, enraging Kevin Nash and Scott Hall when they found out. Hennig claimed that it didn't really matter WHO held the title, as long as it was in the Wolfpack. Nash and Hall seemed to agree, but Steiner was still clearly upset.
Throughout this month, the Wolfpack also added a manager/member in Rick Rude. The former WCW International Champion was at ringside for almost all of their matches and beatdowns, and was moved to join by his best friend, Hennig.
Chris Benoit, Dean Malenko and Ric Flair continued their search for a Forth Horseman, but remained unsuccessful. They were able to secure a match with the Wolfpack at Slamboree in a 6 man tag team match. Benoit struggled with self-doubt after his mistake at Bash at the Beach cost him his match with Owen Hart, but Ric Flair's ego stroking and a string of victories seemed to ease the Crippler. The Wolfpack chose to go with their "big guns" in the tag match, choosing to use Nash, Hall and Scott Steiner to take on the Horsemen team.
Chris Jericho continued his impressive Television Title reign with a second consecutive clean victory over The Giant, which was exceptionally impressive. Jericho demanded a new challenger for his title, and Dusty Rhodes obliged. Rey Mysterio Jr. was determined to get the next shot, and the two had a tense stare down. Jericho teamed with Chavo Guerrero to take on Mysterio and Eddy Guerrero, but the match was mostly a brawl and ended when Chavo hit his own uncle with a chair. Rey was able to sidestep a few attacks by Jericho and even delivered a plancha to Ralphus, Jericho's "director of security", whom Jericho used as a shield. Jericho cut a good promo the last week before Slamboree, telling the world that he can wrestle any style, and reminded everyone that he was a former cruiserweight champion. Rey Mysterio wasn't some innovator, Chris Jericho was the innovator and at Slamboree he was going to show everyone that Mysterio was an imitator.
Kidman defended his Cruiserweight title, cleanly, every week on Nitro. Kidman defeated Chavo in a rematch, Juventud Guerrera, and Psychosis in the stretch. Kidman was putting on good-to-great matches, with none of them below "average" but still Kidman was left off the card for Slamboree.
Eddy Guerrero and his nephew Chavo's bad blood grew worse throughout the month. Chavo lost the cruiserweight title, and blamed his uncle for the loss, even called Eddy a disgrace because he didn't support Chavo properly. Eddy asked Chavo to just move on, because he didn't want to face him again, it was killing him to fight his own blood. Chavo demanded a match, at Slamboree. Given Eddy's fighting spirit, Dusty Rhodes assumed that the match was a good idea to clear the air between the Guerreros and made the match. This news apparently put Chavo into a new mindset as he became much more brutal. Eddy even commented that he used to pick on Chavo a lot, but now he was afraid of setting him off. Chavo was becoming a ticking time bomb.
The Blackheart team of Owen Hart, Davey Boy Smith and Jim Neidhart continued to make a play for Bret Hart to join them as their leader. Hart claimed that everything he had done had been for the Hart name. Bret had screwed them all before, and they were willing to give him a second chance to embrace his family and rule WCW. Owen Hart again attacked Sting, leaving him out indefinitely with a knee injury. Owen told Bret to either join, or suffer a similar fate to Sting. Hart was resilient, and with the help of Diamond Dallas Page held his own against his blood.
Smith and Neidhart asked for a challenge for Slamboree, but no one seemed up to the task. Dusty Rhodes offered the spot to several teams, but all seemed afraid of the champions. Dusty finally decided to draw names out of a hat to determine the challengers. After much hoopla, the challengers ended up being Stevie Ray and Konnan were chosen. The four had a series of singles matches, with Konnan getting a surprise victory over Neidhart and Stevie Ray looking dominant against both men, but few gave the Hodge podge team a shot.
With the injury to Sting, Bret Hart needed a new challenger to his World title. Diamond Dallas Page was the first to throw his name in the hat, but Raven demanded he be given a shot. Raven and DDP had a match to determine the number one contender, but Raven's new bodyguard Ron Reis attacked Page and got his own leader DQ-ed. Raven manipulated Rhodes into giving him a second chance, and this time Reis attacked Raven, getting Page DQ-ed. Raven proved that he was a master manipulator, and said that if he wasn't in the match, Reis would attack both participants and ruin the Main Event. Dusty saw no other option but to give Raven the shot, and a triple threat match was in effect. Owen Hart offered his services to be in his brother's corner, while the Horsemen offered the same to Page. The final image on Nitro before Slamboree was the three men, all nose-to-nose with the Flock on one apron, the Horsemen on another, and the Blackhearts behind Hart.
Slamboree Card:
Chris Benoit, Dean Malenko and Ric Flair vs Kevin Nash, Scott Hall, and Scott Steiner
Eddy Guerrero vs Chavo Guerrero
WCW Tag Team Championship: The Blackhearts © vs Stevie Ray and Konnan
WCW Television Championship: Chris Jericho © vs Rey Mysterio Jr.
WCW United States Championship: Goldberg © vs Curt Hennig
WCW World Heavyweight Championship: Bret Hart © vs Raven vs Diamond Dallas Page
---
WOULD YOU PLEASE. SHUT. THE HELL. UP?
WCW 1998: be the booker
http://www.wrestlingforum.com/booker...l#post12458661
Asking JAMES ELLSWORTH for Wrestling Advice
Join Date: Jul 2012
Location: St Louis
Posts: 464
Points: 0
Re: WCW: 1998
---
WCW Slamboree 1998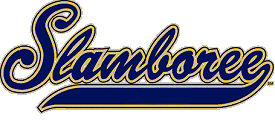 World Championship Wrestling had long ago decided that August's Pay-Per-Views would always be a complete and utter failure. Road Wild was a free event held at the Sturgis Motorcycle Rally, and thus WCW received no compensation from the gate attendance, and were basically relying on Pay-Per-View buys to fuel funding. With the Time-Warner mandate that WCW become more financially responsible, the event was cancelled and replaced with "Slamboree" which had previously been held in May. Eric Bischoff reluctantly agreed, and the event was moved to Detroit, Michigan. The build had been highly entertaining and Bischoff was applauded highly by "wrestling insiders" and his staff for staying the course and doing a good job of adjusting his plans.
On August 9th, the applauding stopped. Eric Bischoff no-showed his own Pay-Per-View event and left his staff scrambling to make sure the results and happenings of the event were correct. The writers were obviously more than capable of handling the event, and had written many of the finishes themselves, but Bischoff had final say, and without Easy E things were in a bit of disarray. It wasn't known at the time, but Bischoff had decided that his inner motorcycle enthusiast couldn't resist going to Sturgis, despite the WCW event being held in Detroit. Bischoff spent the weekend in Sturgis, attending the Motorcycle Rally and surrounding events, while WCW was hard at work.
The Creative Team at WCW, with the help of Dusty Rhodes were able to keep things running smoothly, and the event went quite well. A few things were added to the event as it went along, but most of that was due to the fact that WCW needed to fill 3 hours in their PPV slot, and only 6 scheduled matches to fill the time. Creative had an impromptu meeting and decided to add a few matches to the PPV, and these would be "one-off" matches, with no build or pay-off.
Slamboree started with one of these contests, pitting Cruiserweight Champion, Kidman against Disco Inferno. Disco hadn't been used meaningfully in quite some time, and was used mostly to provide comedic relief. Alongside his partner, Alex Wright, Inferno was a member of The Dancing Fools and had been relegated to jobbing for months, so the title match was unexpected. Disco and Kidman put forth a fast paced, brawling match. Alex Wright became so afraid of Mortis, who had come to ringside with Kidman that he sat behind the announcers and shrieked in fear whenever Mortis was near him. Kidman mostly dominated the matchup, and reversed most of Disco's offensive attacks. Kidman ended the match with a Seven Year Itch and retained his WCW Cruiserweight Title.
The second match on the card was the second title match. This time, the WCW World Tag Team titles were up for grabs, with The Champion Blackhearts taking on the makeshift team of Stevie Ray and Konnan. The match itself was plodding and frankly, boring. The Blackhearts isolated Konnan for much of the match and never relinquished the momentum. Even when Stevie Ray made the hot tag, he was quickly overpowered by Neidhart and the match slowed to a snail's pace again. The highlight of the match was Davey Smith picking up Stevie Ray and hitting a running power slam on him with ease. Stevie weighed near 300 pounds, if not more, and was looking quite out of shape. The Blackhearts won, and then Owen Hart cut a promo about how the team couldn't be beat and were going to keep the World Gold in the possession of their brother, no matter what.
Chavo and Eddy Guerrero came to the ring next, and delivered a cruiserweight spectacle that had the fans on the edge of their seat throughout. Chavo had clearly learned much from his Uncle and knew all of "Guerrero" tactics as he cheated throughout to gain advantages without being disqualified. Eventually the two ended up on the outside of the ring, and were given quite a bit of leeway as their brawling went all the way up the ramp and even into the crowd near the entrance area. After near 5 minutes of the two bashing each other, the referee called for the bell and declared the match a double count out. After the bell rang, Chavo used a chair to smash in Eddy's head before standing over his Uncle and declaring himself the dominant Guerrero. Chavo had snapped.
Randy Savage then took place in a "throw away" match that pitted him against a team that had been jobbing in tag team matches for quite a bit. Savage took on the team of Ray Traylor and Steve McMichael, who were both very large guys and should be dominant, but neither was really able to work with the other and were constantly losing to much smaller opponents. Savage was never really in danger as he isolated Traylor and even taunted McMichael throughout the bout. Savage even toyed with Traylor, allowing him to get a tag, but was able to prevent the tag at the last second and scoop slammed the massive Traylor. Savage then took McMichael out to the floor, climbed to the top rope and delivered the Savage elbow for the victory. The losers licked their wounds and left the ringside area, but Savage grabbed a microphone and told everyone in Detroit that the Macho Man was still the real deal, and the champion after tonight better be ready for the madness.
The 6 man tag team match was next. The Horsemen team were in trouble for much of the bout, unable to match the Wolfpack's symmetry. Flair sold like only he can to make Nash, Hall and Scott Steiner look dominant. Benoit and Malenko were able to keep the Horsemen team in the match, but the Wolfpack were always one step ahead. After several close pinfall attempts, Benoit made the hot tag to Flair who worked over Hall and was actually able to get a few close calls of his own. Flair went to lock on a Figure Four, but as he cinched in the move, Curt Hennig jumped into the ring and delivered a knee drop to Flair and mayhem ensued. The two teams went into full on brawl mode. Nash tossed Hennig to floor and yelled for his stable-mate to get lost, obviously frustrated that Hennig had cost his team the match. Nash grabbed a microphone and kneeled near Flair's body on the mat. Nash told Flair that this wasn't over, and no matter what the Horsemen wanted, WCW would be over taken. Nash dropped the microphone onto Flair's chest and exited the ring.
Television Champion Chris Jericho continued his hot streak against Rey Mysterio. The two put on a fantastic match, with a vigorous pace and a vicious undertone. For every punch Mysterio connected, the champion retaliated with an array of chops, kicks, and slaps. Mysterio tried to fly to gain the advantage, but Jericho proved he could still do that as well, blocking a super-hurricanrana into a Liontamer, but Mysterio got to the ropes. Jericho and Mysterio traded momentum for quite a bit and as the match reached the 20 minute mark, Jericho took a shortcut. The Champion grabbed the challenger's tights on a roll up, but Mysterio was able to roll through and lock on a headlock. Jericho was on one knee and delivered a low blow that the referee just missed and backed away from Jericho in pain. The Lionheart saw an opening and nailed a Superkick to gain the pin. Jericho tried to remove the mask of his challenger, but Mysterio was saved by Konnan and Eddy Guerrero, who chased off Jericho. Who smirked as he back up the ramp.
The United States Title match pitted Goldberg against Curt Hennig. The match started with a methodical, plodding pace as Hennig tested the strength of the Beast. Goldberg apparently passed the test, because Hennig quickly retreated to the outside and collected himself. When Hennig re-entered the match, he made sure that he took the match to the mat and was able to keep Goldberg grounded, but the Beast powered his way out of several holds. Hennig was finally shoved into a corner and Goldberg leaped to his feet and attacks. Goldberg delivers several shoulders to the gut and sends Hennig into the opposite corner. The PerfectOne smashes into the turnbuckle and flies backwards into the center of the ring. Goldberg stands in the corner, and catches his breath. Suddenly Scott Steiner appears on the apron and attacks Goldberg, laying him out while the other members of the Wolfpack "repay" Hennig for interfering in their match. Hennig looks upset that they cost him the US title and hangs his head, but Steiner clotheslines him and the Wolfpack begins a vicious beatdown of Hennig. Goldberg tries to get his revenge, but the Wolfpack is just too much for him. Noticeably, Rick Rude is unwilling to attack Hennig. Rude finally grabs Hall and tosses him away from his best friend and kneels over him. Nash tells Rude that this isn't over until the Wolfpack decides it's over.
Goldberg makes his way to his feet and is bleeding quite a bit. He makes a move toward Hennig, but Rude stops him from attacking. Goldberg goes to shove Rude out of the way, but decides against it and storms off.
The triple threat match for the World Title was the major sell of Slamboree, and the three competitors delivered a really solid match. Throughout the match, DDP switched back and forth from teaming with Bret Hart to take out Raven, and teaming with Raven to eliminate Bret Hart. The match was held under "no disqualification" rules, per the stipulations of a triple threat. The three teams at ringside were heavily involved. DDP's backers, the Horsemen were taken out, in the first 10 minutes, by the Wolfpack. Bret Hart's "backers" The Blackhearts and Raven's Flock circled the ring for much of the bout and kept the match inside the ring, but never entered the squared circle. DDP was able to hit a spectacular Diamond Cutter off the top rope on Hart, but stood into an Even Flow DDT by Raven and it appeared that WCW would have a new World Champion. Owen Hart entered the match and hit a dropkick on Raven, sending him into the Blackheart's side of the ring. Hart then place his big brother, Bret, on top of Page and pointed for the ref to "count the damn pin!" and Bret "The Hitman" Hart had retained his title.
After the match was completed, the Blackheart's dumped Raven onto the floor at the Flock's feet and menaced at Mortis, Reis, Kidman, Saturn and The Giant. The five Flock members were unsure of what to do, without their leader giving the orders. The Blackhearts grabbed Bret Hart and walked down the ramp, but when Hart realized who was helping him to the back he pulled away from his relatives and a tense stare down ensued as Slamboree went off the air.
WCW Slamboree 1998:
WCW Cruiserweight Championship: Kidman © d. Disco Inferno w/ Alex Wright
WCW Tag Team Championship: The Blackhearts © d. Stevie Ray and Konnan
Chavo Guerrero vs. Eddy Guerrero ends in a double count out.
Chris Benoit, Dean Malenko and Ric Flair d. Kevin Nash, Scott Hall, and Scott Steiner via DQ
Randy Savage d. Steve McMichael and Ray Traylor
WCW Television Championship: Chris Jericho © d. Rey Mysterio Jr.
WCW United States Championship: Goldberg © d. Curt Hennig via DQ
WCW World Heavyweight Championship: Bret Hart © d. Raven and Diamond Dallas Page
---
WOULD YOU PLEASE. SHUT. THE HELL. UP?
WCW 1998: be the booker
http://www.wrestlingforum.com/booker...l#post12458661
Asking JAMES ELLSWORTH for Wrestling Advice
Join Date: Jul 2012
Location: St Louis
Posts: 464
Points: 0
Re: WCW: 1998
---

THE ROAD TO FALLBRAWL 1998
Looking back on August and September of 1998, World Championship Wrestling appeared to be in a dramatic tailspin. WCW owner, Ted Turner, was being forced to pull back funding that WCW had previously been receiving and Turner's partnership with Time/Warner appeared to force WCW to become a "self-sustaining" company. Those words were thrown around quite a bit throughout the summer and early fall, often followed with some gag about how Eric Bischoff's contributions to the cause were to not show up at all.
Bischoff's disappearing act during Slamboree didn't sit well with Time Warner, who felt that Easy E wasn't taking his position or responsibilities seriously. Bischoff came to the Rushmore Plaza Civic Center in Rapid City, South Dakota and apparently thought that there would be no repercussions for his actions the previous day. Eric was wrong. Time Warner told Eric that he was suspended for 90 days and that he should "prepare for changes" when he returned for work. Time Warner President Dick Parsons deligated the duties of running the daily operations of WCW to several people behind the scenes in the company. Terry Taylor, Kevin Sullivan, and Dusty Rhodes were the original "Three Headed Monster" that WCW had planned for, but Rhodes backed out at the last minute, fearing that his on screen role would interfere with his off screen authority.
Another story of note was the situation surrounding Sting. Steve Borden was written off of TV due to a "knee injury" at the hands of Owen Hart, but it was revealed that Sting had been arrested for DUI in Atlanta, Georgia and was struggling with some inner demons. Sting requested time off to re-assess his life and try to get everything pointed in the right direction. The early reports were that Sting had found the answer to his issues in God, and had become a born again Christian. WCW brass told Sting to take as much time as he needed, and that his personal health was more important than any angle or storyline that was developed for him. Wrestling can wait.
The wrestling action, however, didn't. WCW continued its strong push towards the spectacle of the year "Starrcade" which figured to feature Goldberg getting a World Title shot. Bischoff's reluctance to allow Goldberg anywhere near Sting or, now, Bret Hart was telling. Bischoff had learned from the Sting/Hogan feud that the fans were willing to pay big money to watch a "long anticipated" match as opposed to a hot-shotted feud. Goldberg's undefeated streak would soon reach a full year and he continued to gain momentum and large fan reactions. WCW had a bona fide star-in-waiting to build around, but it was unknown if Bischoff was doing this intentionally, or if he had no clue what he was doing all along.
The in ring action for the month can best be described as a "holding pattern" with neither Sullivan nor Taylor able to put their stamp on the product. The cruiserweights continued to put on exciting matches, but again Kidman was given little to do. Leading into FallBrawl, Kidman cut a promo denouncing the division and saying that all the stars had left and given him the reigns of the division and he was the cream of the crop. The guidance of Raven had led him to become the most dominant cruiserweight in WCW history. Kidman's boasting led Dusty Rhodes to give someone an opportunity, and that man was Juventud Guerrera. Guerrera was capable of putting on a great match, especially with a talent as great as Kidman. Guerrera was given an opportunity to earn a Cruiserweight title match if he could defeat Kidman, one-on-one on Nitro. When the Flock helped Kidman retain, Rhodes angrily made the match anyway, Kidman vs Juventud Guerrera for the WCW Cruiserweight Championship.
The family feud between Chavo and Eddy was put on hold, as the two ended up brawling backstage during an interview. Chavo repeatedly hit his Uncle with a lead pipe, leaving him in a heap. When Konnan and Rey Mysterio came to Eddy's aid, Chavo just dropped the pipe, turned and left. He was almost like a robot, showing no emotion. Chavo would smash through a few cruiserweight opponents throughout the month.
As WCW Tag Team Champions, The Blackhearts were rolling but had not really been given much to do in terms of storyline. This was mostly due to the fact that they were so heavily involved with the World Title scene. In an odd twist, an "everyman for himself" battle royal would determine who the number one contenders were to the Tag Team titles, with the winner getting to choose his partner. Most of the participants were little use cruiserweights and mid carders, and the winner was unexpected to be sure. Mortis of the Flock earned the shot, and for his partner chose Ron Reis, despite what was an obvious jealousy to Raven's new right hand man. Mortis and Reis got a few warm up matches against The Dancing Fools and Ray Traylor and Steve McMichael and thoroughly dominated. The Blackhearts seemed to be afraid of the Flock's numbers and their leaders "whatever it takes" approach.
The feud between the Four Horsemen and the Wolfpack also continued, with Kevin Nash and his stable continued to be dominant, not only in the ring but also in strategically outmaneuvering Flair and crew at every step. Curt Hennig came out the first Nitro after Slamboree and begged for forgiveness from his Wolfpack brethren. The Wolfpack appeared and made Hennig feel like everything was going to be alright, until they attacked him viciously. For reasons that at the time were unclear, the Four Horsemen came and saved Hennig from the beatdown but the Wolfpack numbers were too great for the Horsemen trio to handle. Rick Rude decided it was time to even the score and raced to the ring to clear house. It was revealed later in the show that Hennig had suffered a serious back injury and was going to the hospital for further evaluation.
The next week, Ric Flair, Dean Malenko and Chris Benoit came to the ring wearing the classic Horsemen suits. They announced that the Horsemen had made a decision on their fourth member. After a classic Ric Flair promo about how greatness is synonymous with the Horsemen and its newest member, the final member was ready to be introduced to the hot crowd. Rick Rude was revealed to be the latest member and explained why he had switched sides and his ties to Horsemen lore. Rude talked about his Minnesota roots, and his connections to Flair, who is also from Minnesota. Rude then explained his love for Ole Anderson and the earliest incarnation of the Horsemen. Rude was bred to be in this exclusive group.
Flair then took to the mic and went over Rude's career of "Living like a Horseman". Rude was notorious for living fast, hard and with expensive taste, and Flair loved it. Flair officially asked for Rude to join, but as Rude took the mic, Kevin Nash and the Wolfpack came out onto the ramp and crashed the party. Nash cast seeds of doubt, what if Rude was just going to drive a wedge in the group? What if Rude wasn't ready to get back in the ring? Can he be trusted? Nash laughed at each comment, walked to the back, and left Benoit and Malenko looking at each other, concerned. Flair spent the next few weeks trying to convince Benoit and Malenko of Rude's loyalty, but Benoit felt like Flair was trying to convince himself, not just the others. Rude asked the others for a chance to prove himself. He wanted a 4 on 4 elimination tag match between the two teams. Nash, Hall and the Steiners obliged, and Benoit and Malenko also relented to the match.
Television Champion Chris Jericho was beyond full of himself, declaring himself the most dominant wrestler in WCW. He had beaten the biggest member of the roster, and the smallest. Now he was ready for a new challenge, and issued a challenge to Bret Hart for the World Title, but his request was ignored by Dusty Rhodes. Rhodes instead decided that Jericho's tactics in the match, coupled with his large ego, meant that he needs to defend the TV title again. Jericho pondered his opponent. "Stunning Steve Austin? Terra Rizing? Brian Pillman? Sid Vicious? Jeff Jarrett? Syxx? Cactus Jack?" Rhodes decided that he would defend against Rey Mysterio in a rematch, but Jericho refused unless Mysterio put something on the line as well. Mysterio came to the ring and boldly put his mask on the line. Jericho agreed and made it his mission to steal the mask, and force Mysterio to have to put something else on the line. Jericho and Chavo Guerrero teamed up to take on Mysterio and Konnan, and Jericho spent the entire match trying to get the mask and that eventually cost his team, as Konnan rolled up a distracted Jericho easily.
Randy Savage continued to mow through mid-carders, and was destroying some two at a time. He finally got an opportunity for "making an impact". Dusty Rhodes was giving him a shot at the WCW United States Championship. Savage felt that the belt was below him, and felt that Goldberg wasn't in his class. After repeatedly asking for a World Title match, Savage was told if he won the title he would automatically get a match with the World Champion, but only if he could beat Goldberg fair and square. Savage made it his mission to injure Goldberg, but the Beast was always a half step ahead. Goldberg defeated Savage in a non-title match on Nitro, after Savage tried to smash Goldberg with a chair, but got a kick to the face, that bloodied the Macho Man. Savage continued to deteriorate mentally as the stress of the Goldberg match became too much for the Macho Man to handle. Savage may have bit off more than he could chew.
The World Champion Bret Hart requested the have his brother and brothers-in-law barred from being in the ringside area during any match, because Hart felt like their constant interference was screwing the fans out of watching Hart beat opponents. Hart requested he defend the title against Raven on Nitro and did, quite easily, locking Raven in a sharpshooter that the Flock leader refused to tap from, but instead passed out due to the pain.
The following week, Dusty decided that Raven and Diamond Dallas Page would square off, and the winner would face Hart at FallBrawl. Raven thought he had won, due to interference from his henchmen, but Rhodes decided to restart the match, and DDP won with a quick Diamond Cutter. Raven was enraged, and demanded to be added to the match, but Rhodes wouldn't budge. When Raven asked "What about me? What about Raven?" Rhodes responded that he could be special guest referee if he could defeat Owen Hart. Owen-Raven was quite a match on the last Nitro before the PPV. The Tag Team Champions and their opponents for FallBrawl were heavily involved in the match, that ended when Raven caught Owen on the top rope and delivered a top rope Even Flow DDT. Raven would be the Referee for DDP vs Bret Hart.
Diamond Dallas Page was given some extensive interview and microphone time, and spent the majority bashing Hart's reign and saying that despite Hart being a great wrestler, he hadn't defended the title cleanly. Hart rebutted that Page hadn't won "the big one yet" and his best match to date was "with a playboy model." Page and Hart got into a backstage brawl during an interview, and it ended with both laid out and gasping for air. It was clear that these two didn't like each other.
WCW presents: FallBrawl
WCW Cruiserweight Title Match: Kidman © vs Juventud Guerrera
Four-on-Four Elimination Tag match: The Four Horsemen (Ric Flair, Chris Benoit, Dean Malenko, and Rick Rude) vs The Wolfpack (Kevin Nash, Scott Hall, Scott Steiner, Rick Steiner)
WCW Tag Team Titles Match: The BlackHearts © (Davey Smith and Jim Neidhart) vs The Flock (Mortis and Ron Reis)
WCW Television Title vs Mask Match: Chris Jericho © vs Rey Mysterio
WCW United States Title Match: Goldberg © vs Randy Savage
WCW World Heavyweight Title Match (with Raven as special guest referee): Bret Hart © vs Diamond Dallas Page
---
WOULD YOU PLEASE. SHUT. THE HELL. UP?
WCW 1998: be the booker
http://www.wrestlingforum.com/booker...l#post12458661
Posting Rules

You may not post new threads

You may not post replies

You may not post attachments

You may not edit your posts

---

HTML code is Off

---