Premier Pro Wrestling - A New Revolution
---


Premier Pro Wrestling - A New Revolution

This is the first time I've done a BTB in well over a year so that shouldn't be an issue. I am starting my own
promotion from scratch with the aid of EWR as a rough guide. The promotion begins life in August of this year and is based out of America. The roster isn't quite as realistic as possible with some workers working other promotions but I feel it could still happen in the real world. Anyways here goes as I present to you PPW: Premier Pro Wrestling - A New Revolution!


Roster
Angelina Love
Amy Dumas
Batista
Brian Kendrick
Chavo Guerrero
Diamond Dallas Page
Gunner
Jay Lethal
Jerry Lynn
Joey Ryan
John Morrison
Kelly
Kid Kash
Lance Storm
Low Ki
Magnus
Paul London
Raven
Rhino
Sean Morley
Shane Helms
Sonjay Dutt
Stevie Richards
Tommy Dreamer
Velvet Sky
Zema Ion
Announce Team
Matt Striker – Play by Play
Don West – Colour Commentator
Joey Styles – Ring Announcer
Jeremy Borash – Backstage Interviewer
PPW Championships
PPW World Heavyweight Championship - Vacant
PPW United States Championship - Vacant
PPW Zero Gravity Championship - Vacant
Event Schedule
PPW has agreed a deal with a successful television company to host a weekly one hour taped show on Wednesday evenings from 11pm to 12pm.
PPW Presents Hardcore TV – Every Wednesday Night 11pm
Rise Of Glory-January PPV
St Valentines Day Massacre-February PPV
Affliction - March PPV
Caged In Canada – April PPV
Spring Slaughter – May PPV
Ladder Warfare – June PPV
Youth Uprising – July PPV
SummerBowl – August PPV
Unbroken – September PPV
Halloween Homecoming - October PPV
Breaking Limits – November PPV
Seasonal Rumblings December PPV

PPW's first PPV is just five weeks away when we present Unbroken!

The first show preview for PPW Presents Hardcore TV will be posted tommorow with the show going up the following day
Re: Premier Pro Wrestling - A New Revolution
---
PPW Presents Hardcore TV! Preview
On the debut edition of Hardcore TV this week we promise a huge show with two huge announcements coming through from the offices at PPW towers.
Position of Authority
In an email sent to PPW online just this morning the board of directors have announced that on Wednesdays debut edition of Hardcore TV! A commissioner will be put into power to start the show. The email states that after weeks of careful consideration a commissioner has indeed been appointed and his identity will become public knowledge Wednesday Night at 11pm. The email added that the man in charge of day to day running of the company is a twenty plus year pro but has now decided to hang up his boots for good in order to bring success to Premier Pro Wrestling. Who will it be? Find out this Wednesday on Hardcore TV!
Tournement For The Gold Also Announced!
Here at PPW Online we can also confirm that the rumours are true, Wednesday night we shall kick off a tournament to decide who will become our first ever PPW World Champion. Hardcore TV! this week will host not one, but two massive quarter final match ups when John Morrison takes on Jerry Lynn! AND Jay Lethal goes toe to toe with Shane Helms. Both matches promise to be epic encounters and can only be seen this coming Wednesday so don't miss out on the revolution.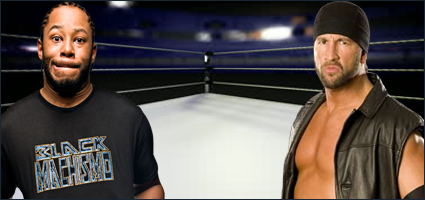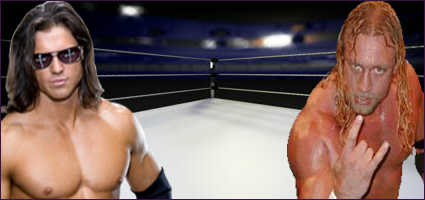 Main Event Signed For Debut Show!
In what promises to be a hard hitting bout PPW will witness 'The Animal' Batista going one on one with non other than the 'War Machine' Rhino. Not only will pride be on the line as they tear it up in the ring but also the victor will get to choose the match stimulation for the two's quarter final match up which takes place next week on the show.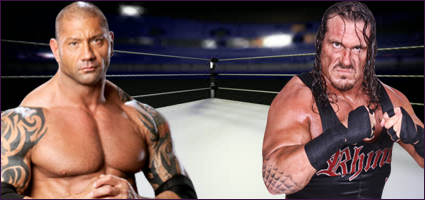 ---
Last edited by Tha_Frost; 08-15-2012 at

08:57 AM

. Reason: Grammar
Re: Premier Pro Wrestling - A New Revolution
---
Great startup here. Most people will look down on a tournament type thing but I think it sets a great tone if you want to put the emphasis on the actual talent of your roster.

Good luck with this mate.
---
WWWF is Coming...
Re: Premier Pro Wrestling - A New Revolution
---
The more diverse threads, the better, IMO. I agree with LOB that tournaments can be a great, simple yet effective way of booking your talent from the outset of the thread. As a huge fan of Jay Lethal, I'm looking forward to Lethal/Helms, but the other two matches promise to be entertaining as well. Good luck, man.
---
Re: Premier Pro Wrestling - A New Revolution
---
Okay for anyone interested heres where I'am at. I have written up three and a half shows and was due to post the debut show tonight. It took me around two hours of solid writing to do each and everythings been rosey but alas my first bump in the road has occured. I tryed to post the first show tonight and after two hours of trying to format it accordingly I have lost the rag. I'll take a deep breathe get some sleep and go for it again tommorow. Apoligies for the delay troops but the show will go on.
No worries, I'll dance myself sober.
Join Date: Jan 2006
Location: Dalian, Liaoning, China
Posts: 1,752
Points: 0
Re: Premier Pro Wrestling - A New Revolution
---
Hey man, welcome back to the section... just dropping some words here...

First and foremost, no matter how 'unrealistic' the roster may be, I freakin' love it. You've got a good batch of superstars to work with and I look forward to seeing how you bring them all together and make a show out of them. Should be good to read if done correctly.

Secondly, the preview for your first show looks pretty solid as well. Batista vs. Rhino looks like it could be a good match (written, anyway... can't say I'd be too terribly thrilled to watch it... haha). Gonna go ahead and predict the Animal to take that one home though.

As far as the formatting thing goes -- so is the story of my life. The key is just to stick with and yeah, just take a breath and try again in the morning. Looking forward to seeing your show man. Best wishes!
---
I'm Back To Booking! Check Out My New BTB:
▪ WWE: Power, Prestige, PASSION. ▪
(Click The Text, Budd.)
------------------
CURRENT EVENTS;
------------------
"It's A PUNK Party!!"
WWE SUMMERSLAM HAS BEEN POSTED!!
(Click "Summerslam" To See The SHOW!)
==================
In case you haven't noticed, I'm a total mark for the Georgia font.
Re: Premier Pro Wrestling - A New Revolution
---
Hmmmmmm interesting. Good rosters, good set-up, really like the idea of the Zero Gravity belt. You also get bonus points for using mostly unemployed talent. Handicap leads to creativity. Will be reading+reviewing.
Posting Rules

You may not post new threads

You may not post replies

You may not post attachments

You may not edit your posts

---

HTML code is Off

---