WWE 2012 - Crash TV Is Back
---
This is my first BTB since sometime around the end of 2006. I'll be reviewing some shows in the forum before I post my first show.
WWE July 2012 - Crash TV Is Back
This BTB will start as of the July 16, 2012 episode of Raw (the one after Money In The Bank). The match results won't be overly in depth, just a quick recap of the main happenings in the bouts.
I don't have a big backstory for this BTB but it's just basically WWE going in a new direction to make things more chaotic and interesting on their weekly TV as they realise things have become somewhat stagnant and predictable.
Expect some pretty wacky stuff and wild events as the shows roll on.
For the time being the Raw Supershow concept remains where Smackdown stars can appear on Raw freely, it won't be used too much though.
The Diva's Championship and division has been abolished.
----------------------------------------------------------------------
Current Champions
Monday Night Raw
WWE Champion - CM Punk
WWE United States Champion - Santino Marella
Friday Night Smackdown
World Heavyweight Champion - Sheamus
WWE Intercontinental Champion - Christian
Defended on Both Brands
WWE Tag Team Champions - Kofi Kingston & R-Truth
WWE Challenge Champion - Vacant
----------------------------------------------------------------------
Title Histories
WWE Championship
CM Punk
Defeated Alberto Del Rio
Survivor Series
| November 20, 2011 | New York, New York
John Cena
Defeated CM Punk
Monday Night Raw
| July 16, 2012 | New York, New York
CM Punk (2)
Defeated John Cena
Monday Night Raw
| July 16, 2012 | New York, New York
WWE United States Championship
Santino Marella
Defeated Jack Swagger
Monday Night Raw
| March 5, 2012 | Boston, Massachusetts
World Heavyweight Championship
Sheamus
Defeated Daniel Bryan
WrestleMania XXVIII
| April 1, 2012 | Miami, Florida
WWE Intercontinental Championship
Christian
Defeated Cody Rhodes
Over The Limit
| May 20, 2012 | Raleigh, North Carolina
WWE Tag Team Championship
Kofi Kingston & R-Truth
Defeated Primo & Epico
Monday Night Raw
| April 30, 2012 | Dayton, Ohio
WWE Challenge Championship
Vacant
To be decided this Monday on Raw!
Monday Night Raw
| July, 2012 | TBD
----------------------------------------------------------------------
Roster
Raw wrestlers in red, Smackdown wrestlers in blue.
General Manager:
Kane
Alberto Del Rio
Alex Riley
Brock Lesnar
(limited contract, currently on leave)
Brodus Clay
Camacho
Cameron
Chris Jericho
CM Punk
Curt Hawkins
David Otunga
Dolph Ziggler
Drew McIntyre
Evan Bourne
(injured)
Hunico
Jack Swagger
John Cena
JTG
Justin Roberts
Kane
Kelly Kelly
Kofi Kingston
Mason Ryan
Matt Striker
Michael Cole
Michael McGillicutty
Naomi
Primo
R-Truth
Rey Mysterio
(injured)
Ricardo Rodriguez
Santino Marella
Tensai
The Big Show
The Miz
Triple H
(limited contract, currently on leave)
Tyler Reks
Vickie Guerrero
Yoshi Tatsu
Zack Ryder
General Manager:
Kane
A.W.
AJ
Aksana
Alicia Fox
Antonio Cesaro
Booker T
Christian
Cody Rhodes
Damien Sandow
Daniel Bryan
Darren Young
Epico
Heath Slater
Hornswoggle
Hunico
Jey Uso
Jimmy Uso
Jinder Mahal
Johnny Curtis
Josh Mathews
Justin Gabriel
Kaitlyn
Kane
Lilian Garcia
Mark Henry
(injured)
Randy Orton
(currently suspended)
Rosa Mendes
Ryback
Sheamus
Sin Cara
Ted DiBiase
(injured)
Teddy Long
The Great Khali
Titus O'Neil
Tony Chimel
Trent Barreta
(injured)
Tyson Kidd
Undertaker
(limited contract, currently on leave)
Wade Barrett
(injured)
William Regal
Tag Teams
Kofi Kingston & R-Truth
Primo & Epico
Hunico & Camacho
Curt Hawkins & Tyler Reks
Michael McGillicutty & Johnny Curtis
The Prime Time Players (Titus O'Neil & Darren Young)
The Usos (Jimmy & Jey Uso)
Here's the preview for the first Raw:
Quote:
Originally Posted by WWE.com


WWE.com's Preview for Monday Night Raw!

The unveiling of the new General Manager for both Raw and Smackdown is set for tonight and inside sources say it's going to be a huge gamechanger for the WWE!

John Cena scored a huge victory last night by winning the WWE Title Contract Money in the Bank Ladder Match! Cena has promised to make waves on a huge Raw tonight, what does he have in mind?

CM Punk defeated Daniel Bryan to retain the WWE Championship at Money in the Bank and both Daniel Bryan and AJ appear to be in his past now. What's next for the Straight Edge Superstar?

Alberto Del Rio will be in competition on Raw as he goes toe-to-toe with the undefeated Brodus Clay!

On top of this Kofi Kingston & R-Truth along with Santino Marella will be in action, and so much more.

It's live, it's Raw, this Monday at 9 / 8 CT.
Think that about covers the set up, obviously it's pretty much WWE as it is today. I'll keep this first post updates as things change.
Thanks for reading, any feedback would be cool.
---
Last edited by N-Zone; 08-26-2012 at

11:16 AM

.
Re: WWE 2012 - Crash TV Is Back
---
Good luck with this, definite potential. Are you doing anything special for the 1000th episode of RAW?
Re: WWE 2012 - Crash TV Is Back
---
Hey man, thanks for the review for Smackdown
I wish you the best of luck with this, and Raw looks good. I'll definitely be reading
No worries, I'll dance myself sober.
Join Date: Jan 2006
Location: Dalian, Liaoning, China
Posts: 1,752
Points: 0
Re: WWE 2012 - Crash TV Is Back
---
Welcome back to the section, friend. Starting where the current WWE left off is always a solid template to get things going. Looking forward to see what you do differently. Best wishes on sticking with it & making it big!
---
I'm Back To Booking! Check Out My New BTB:
▪ WWE: Power, Prestige, PASSION. ▪
(Click The Text, Budd.)
------------------
CURRENT EVENTS;
------------------
"It's A PUNK Party!!"
WWE SUMMERSLAM HAS BEEN POSTED!!
(Click "Summerslam" To See The SHOW!)
==================
In case you haven't noticed, I'm a total mark for the Georgia font.
Wheelman for James Ellsworth
Join Date: Jul 2011
Posts: 727
Points: 1,359
Re: WWE 2012 - Crash TV Is Back
---
Everything looks good man. I think this is a pretty good starting point at things definitely could've taken a better turn. Will be reading! Goodluck
---
"Life doesn't give us purpose, we give life purpose."
Lakers - Yankees
I ACCEPTREP
JOIN WF's OFFICIAL E-FED - PREMIER WRESTLING CIRCUIT (PWC)
Re: WWE 2012 - Crash TV Is Back
---
Thanks to everyone for their feedback/encouragement above.
A few disclaimers before the show:
- I haven't written one of these in many years so I'm kinda rusty, feel free to throw criticisms my way though, it'll help me get back into the swing of things.
- I'm only going to be doing match highlights as opposed to a full play-by-play of the matches.
- If the show seems a bit short for a 2-hour show, I've done that intentionally to move though the weeks quicker and not get bogged down in the TV shows too much.
- And here's perhaps the weirdest one, please pretend that the 1000th episode of Raw isn't the week after this. I kinda dived into writing this on a whim and didn't think much about Raw 1000 and don't really have any grand plan for it so I'm just going to bypass it.
Anyways, that's enough rambling from me. Hope you enjoy the show! Feel free to leave any thoughts or comments, a full review isn't necessary but is of course appreciated.
-----------------------------------------------------------------------

Show: WWE Monday Night Raw
Date: July 16, 2012
Location: New York City, New York
Commentators: Michael Cole & Jerry "The King" Lawler
Theme Song: "Burn It To The Ground" - Nickelback
The opening signature and Raw intro video play as we then enter the arena and CUE THE PYRO!
Cole:
Welcome one and all, to a huge night in the history of sports entertainment! Tonight the WWE will change shape in a massive way and become better than ever before!
King:
Oh absolutely, Cole! Coming off an incredible Money in the Bank pay-per-view event last night, my personal hero John Cena has become Mr. Money in the Bank! He's holding that prestigious bright red briefcase! He could cash it in TONIGHT!
Cole:
That's very possible, King!
John Cena's music hits and the familiar sound of high pitched shrieks from women and children, followed by heel heat from everyone else greets us…
John Cena (to cameraman on ramp):
Papa's got himself a new briefcase, soon he's gonna have a new belt! IT'S RAW TONIGHT BABY, YEAH!!!
Cena's charges to the ring, holds up his beloved briefcase and grabs himself a microphone.
Cena:
New York, New York! Oh yeah, it's one hell of a town!
Crowd gives off a mixed reaction.
Cena:
New York City is a city that's all about breaking new ground, changing the game, making history! Tonight history will be made across the entire WWE. We're gonna get a new General Manager for starters. And I can tell you straight off the bat that's it not gonna be me! No, I'm not in the running!
Slight pop from the crowd.
Cena:
I can only hope and pray it's someone who's not as boneheaded as John Laurinaitis. Title belts are gone, new titles are coming in. New concepts, new PPV's, new wrestlers! I love all this excitement and energy, I can feel it all around me. I love it, guys! And perhaps most exciting of all for me is this beautiful briefcase that I won last night!
King:
It is beautiful, Michael!
Cena:
Now… people have been asking me all day when am I going to cash in this briefcase? When will I change the game? And y'know what… I've got an answer for you. I will be cashing in this briefcase…
RIGHT NOW!!!
The audience explodes in a confused frenzy.
Cena:
I need two things – a referee and CM Punk. Let's do this, right here, right now!
CM Punk's music hits in the arena and a confused Punk enters to a large pop, with a referee just behind him. Punk's wearing street clothes and is dragging his WWE championship belt down with him as he challenges referee Charles Robinson on this cash-in.

Punk enters the ring, holds up his title belt and shouts to Cena "Let's do this!"
WWE CHAMPIONSHIP,
MONEY IN THE BANK CASH-IN MATCH
CM PUNK © vs. JOHN CENA
This match was fought at a fast and furious pace, with the crowd electric for the whole thing. Punk competed furiously but was clearly taken off guard by the sudden cash-in and looked unprepared and out of the moment at points. Cena controlled most of the early going until charging at Punk in the corner and ending up slamming his shoulder into the ring post as Punk dived out of the way. Punk quickly took the advantage and worked over Cena's shoulder with a variety of holds and shoulderbreaker type maneuvers.
Punk hit his running knee to Cena in the corner and signaled for the GTS. Cena stumbled towards Punk out of the corner in a dazed state and got picked up by Punk as the crowd exploded. Cena slipped out of the move though and Punk turned around only to get hoisted into Attitude Adjustment position! Loud ecstatic screams came from the crowd but they were disappointed as this time Punk slipped out and grabbed the back of Cena's head, bringing him down with a reverse DDT! Punk then transitioned rapidly into the Anaconda Vice! Cena struggled for a few moments before using his immense strength to turn Punk to his right, and into a crucifix position! Punk's shoulders are down! ONE-TWO-THREE!!! New champion!!!
Winner and NEW WWE Champion: John Cena
Cole:
OH MY!!! Punk got caught by Cena! John Cena is WWE Champion!
King:
He did it, Michael! This is incredible, Cena's the man again!
The crowd absolutely explodes with the result as Cena is handled the championship belt and the celebration is on! Pyro goes off from the turnbuckles and confetti falls from the arena ceiling. The camera closes in on a completely shocked CM Punk, still sitting on the canvas.
--- Commercial Break ---
We return to Raw with a quick replay of Cena's MITB cash-in and subsequent title victory.

We re-enter the arena where Cena is still celebrating his massive win.
Cole:
Welcome back to Raw everyone, and the celebration is still on here in NYC!
King:
What a way to begin the new era, Cole! Cena's on top! HEY! WAIT A MINUTE!
Suddenly CM Punk attacks Cena from behind with a lead pipe as Cena was celebrating on the turnbuckles.

Boo's rain down upon Punk as he continues to beat a fallen Cena with the pipe. Punk screams "I'm the man, not you!" as the savage attack goes on. Several referees eventually run to the ring to protect Cena from taking any more damage at the hands of the deranged CM Punk.
King:
This is absolutely disgraceful! We need help out here for John!
Cole:
Let's just go to a quick commercial break. Don't go anywhere folks, more Raw coming right up and hopefully this madness will be settled by then!
--- Commercial Break ---
We return with a replay of Punk's revenge attack, followed by footage of Cena being helped backstage by referees during the break.

Backstage we go as Josh Matthews approaches an incensed CM Punk.
Matthews:
Punk, Punk…. Punk! Please could I get a word, Punk?
Punk stops for a moment.
Matthews:
Punk, what was the meaning of that?
Punk walks closer to Matthews and stares him right in the eyes. There's an uncomfortable moment as Matthews nervously squirms.

Punk simply smiles, turns around and walks away.
[/color]
NON-TITLE MATCH
SANTINO MARELLA © vs. DARREN YOUNG
We return inside the arena as Santino's music hits and the crowd gives a warm reaction to the United States Champion. Darren Young follows after by himself to a bit of sympathy heat. No Titus O'Neil or A.W. to be seen here. Marella and Young wrestled a very basic match to minimal crowd noise as they caught their breath from the previous segments excitement. Marella took control after a few minutes of Young's straightforward offense and hit his hip-toss and signaled for the Cobra. Young slowly stumbled to a vertical base and HOLD ON! IT'S CM PUNK!!!
Punk enters the ring and ambushes Santino from behind. Punk quickly clotheslines Young down as well. The referee goes to call for the bell and Punk clotheslines him too! This is anarchy! Punk rolls out of the ring and grabs another lead pipe from underneath the ring apron.
He rolls back into the ring and the beating is on! The bell rings as the crowd boo's ferociously. Punk attacks all three with the pipe until several referees and road agents charge out again to try and regain control of the show. Punk holds the pipe in the air and screams "BEST. IN. THE. WORLD." several times over as we fade into the commercials.
Marella vs. Young ended in a no-contest

--- Commercial Break ---
Replay of Punk's beatdown.
NON-TITLE MATCH
KOFI KINGSTON & R-TRUTH © vs. CURT HAWKINS & TYLER REKS
Kofi and Truth get a big pop, Hawkins & Reks get a little bit of heat. 15 security guards with "K Security" written on the back of their shirts come down and stand around the ring, one of them gets a microphone. He has a "Chief of Security" emblem on his shirt chest.
Security Guard:
Ladies and gentlemen, I have been asked to inform you that we are here to restore order to Monday Night Raw, as per the instructions given to us by the new General Manager. If anyone attempts to interfere in the following contest we will deal with you. Thank you for your time.
The bout begins and it's a quick paced affair in the beginning with Kofi and Truth firmly in control. The tide turns when Hawkins rakes the eyes of Truth and the quick tags between the two heels keeps Truth isolated as they pick him apart. Hawkins and Reks attempt a double suplex on Truth but he counters and returns fire with a DDT to both of them! Truth makes the hot tag to Kofi who comes in like a house on fire. Kofi firmly has the advantage after running through the two heels and looks to hit the Trouble in Paradise on Hawkins. Suddenly Reks come in with a chair and slams it into the back of Kingston! The referee quickly calls for the bell, this match is done!
Winners by DQ: Kofi Kingston & R-Truth
Reks runs over and slams the chair onto Truth's back as well for good measure. The 15 security guards quickly storm the ring and point for Hawkins and Reks to leave. They both throw their hands up as if they haven't done anything and leave to a lot of heat from the NYC audience. The security guards don't touch anyone and return to their position outside the ring.

A graphic appears announcing the unveiling of the new General Manager of both Raw and Smackdown will be up next.
--- Commercial Break ---
We return to the camera fixed on Cole and Lawler at the broadcast booth.
King:
It's been a chaotic night so far Cole, we need this new GM to restore order!
Cole:
Absolutely King, and the reveal of the new boss is coming up in seconds! Who is he or she going to be?
King:
Oh boy am I excited!
The lights shut off in the arena and the crowd pops.
Justin Roberts:
Ladies and gentlemen, let me introduce to you the NEW General Manager of the WWE, the man who will run both Monday Night Raw and Friday Night Smackdown, handpicked by the Board of Directors to reward him for his loyalty to the company….
A huge explosion goes off on the stage!
…KANE!!!
The crowd goes absolutely wild as "Man on Fire" plays and Kane emerges from the backstage area, wearing his mask along with a black suit, white shirt and a blood red tie.
Cole:
Oh….. My!
King:
Kane?! KANE?! As the GM?!
Kane enters the ring and is handed a microphone by Roberts.
Kane:
Well New York….. do you like my new suit?
(Kane laughs hysterically)
So last night I didn't win the Money in the Bank Ladder match… and I didn't sleep last night. I couldn't. I just felt so…. frustrated. It was consuming me, eating away at me…
When I put this mask back on last December, I promised myself I would turn this damn company upside down. But I didn't. I got beaten by John Cena, beaten by Randy Orton. I didn't win the WWE Championship. I didn't win the Money in the Bank.
I didn't really do
anything
.
So this morning I decided to change all that. I decided to make sure I will NEVER be considered a joke again. I travelled down to Titan Towers over in Hartford, Connecticut and let's just say I… persuaded… the Board of Directors that I was the man for the GM job.
Lovely people, the Board of Directors…
(Kane chuckles to himself)
You know, I've been here for fifteen years. Fifteen long years. I've seen a lot of people come and a lot of them go. So many people have had so much power here over the years, and they've all squandered it.
Well not me, oh no… I'm here to stay. The Kane era is going to be very long… and it will be very, very glorious.
Kane starts to laugh some more until CM Punk's music hits and the Straight Edge Superstar makes his way out to a very mixed reaction.

K Security forms a wall at the end of the ramp but Kane shouts for them to let Punk through. They immediately part and Punk walks through them, enters the squared circle and acquires a mic.
Punk:
So, you're the boss, huh? That's one hell of a curveball, I'll admit.
(Kane nods and smiles.)
Punk:
You wanna know what else is a hell of a curveball? What John Cena did to me tonight!
The crowd boo's loudly.
Punk:
I'll keep this short and sweet for ya. I want my title rematch and I want it soon.
Kane:
You know what, Punk? I saw what you did earlier on. The way you beat down Cena. The way you came out here and just
destroyed
Santino and Darren Young. I loved it. I loved every second of it. You truly have embraced the hate, Punk.
(Kane laughs loudly once again)
Punk:
Give me what I want, Kane. I want my title back!
Kane:
You want a title match? Well who am I to say no to such a determined young man? Punk you will face John Cena for the WWE Championship in your rematch. And it will be, TONIGHT!
Punk looks slightly unsure about the decision, but then smiles and backs out of the ring.
Kane:
Ahhhh, what a Raw it will be…
Kane lifts his arms and throws them down as his corner post pyro explodes out. Raw transitions into some more commercials.
[/color]
--- Commercial Break ---
We return from the commercial break and see a replay of Kane revealing himself as the new General Manager of Raw and Smackdown, and then him awarding CM Punk his WWE Title rematch later on the show.

A quick graphic comes up advertising Cena vs. Punk for the title later tonight as Cole & King gush over the wild events.

We leave the graphic and a school bell sounds as Matt Striker makes his way out, in wrestling attire. He has a mic in hand.
Striker:
Hello, hello my students! Yes it is I, Your Teacher, Matt Striker! And finally I have returned to the Raw roster!
The crowd react with some boo's towards Striker
Striker:
I have returned to educate all of you. I have returned to enhance all of your miserable lives. I have returned to win championships and give you all a champion and a role model that you can all believe in! Oh yes!
Striker gets more heat as he continues
Striker:
My ascension to the very top begins now! I'd like to thank our wonderful new General Manager, Kane, for the opportunity, and I'd like to thank you New York for the warm reaction. Thank you all so very, very much!
Striker enters the ring as Yoshi Tatsu is already waiting for him and gets a quick introduction from Justin Roberts.
MATT STRIKER vs. YOSHI TATSU
Nothing more than a quick squash match as Striker hits a few clotheslines, bodyslams and suplexes and then finishes the bout with the Golden Rule to take the victory in just over a minute.
Winner: Matt Striker
King:
Do we really have to deal with this jackass every week? I can't stand Striker!
Cole:
I hear you on that one, King. This guy is a tota…
Cole stops talking as Striker approaches them at the broadcast booth. Striker says nothing and just stares at King before he spits right in King's face!

An enraged King rips his headset off as Striker runs away and King gives chase, only to run into the wall of K Security! Striker taunts King from behind the crew of guards as they don't let King pass and he has no choice but to return to the announce booth, still furious.

Cole attempts to calm King down but King brushes him off as we take another break.
--- Commercial Break ---
Replay of Striker spitting on Lawler before the break.
King:
Hey Striker, you no good smark, you damn wannabe, you wanna spit at me and then run away like a god damn coward? I guarantee you, you're gonna get yours. Just wait and see, just wait and see…
Cole:
You ok, King?
King:
Oh, I will be! Let's just move onto our next bout…
Naomi:
Ladies and gentlemennnnn, please welcome the only living, breathing… romping, stomping Funk-a-saurus, in captivity! Missstteeeerrr Broooddduuussss Claaayyyyyyy!
Brodus Clay, Naomi and Cameron dance their way to the ring to some light applause from the crowd.

Clay finishes his dance in the ring and the corner pyro goes off as Alberto Del Rio's music hits and he and Ricardo Rodriguez enter without his luxury car and walk down the ramp.

Del Rio stops at the security guards around the ring and starts to talk to the Chief of Security. Ricardo passes an envelope from inside his suit jacket to Alberto, who then hands it over to the Chief of Security. The security boss checks it before smiling and shaking hands with Del Rio. Brodus looks on with confusion as the Chief orders the guards to walk away.

The guards start to walk up to the top of the ramp as suddenly Clay gets attacked from behind! It's Hunico and Camacho!

Del Rio and Ricardo quickly slide into the ring and it's a 4-on-1 assault as Naomi and Cameron scream in horror at ringside! Del Rio puts his cross armbreaker on Brodus who shouts out in pain! The camera cuts to referees at the top of the ramp attempting to get to the ring to stop this beatdown but K Security aren't letting them pass! This is anarchy! Del Rio still has the cross armbreaker slapped on to the left arm as Ricardo, Hunico and Camacho all stomp away at the body of Brodus.

Del Rio finally releases the hold as Clay immediately clutches at his left arm. Del Rio orders Ricardo to fetch him a microphone and he does.
Del Rio:
Tonight I was booked to face this peasant, this scumbag, this dancing fool Brodus Clay…. Do you all realize who I am? I am Alberto… Delllll Riiiioooo! I'm the best wrestler in this damn business! And until I get the matches I deserve, my little group here… my Cartel
(Del Rio chuckles)
are going to keep on causing mayhem! I hope you're paying attention Kane…
Del Rio drops the microphone and laughs to himself as he stands tall with his new group.
--- Commercial Break ---
We return from the commercial break and see Kane's backstage locker room door. Two security guards are standing on either side of it. The door opens and CM Punk walks out and out of camera shot.

We're then treated to another replay of the events before the commercials.
Justin Roberts:
Ladies and gentlemen, the following bout is set for one fall and per orders of our General Manager Kane, it is now a No Disqualification Match and it is for the WWE Championship!
Cole:
Oh my! No disqualifications!
WWE CHAMPIONSHIP
NO DISQUALIFICATIONS MATCH
JOHN CENA © vs. CM PUNK
Punk entered first to a majority of heat, some small cheers remaining from the NYC crowd. Cena's music hit and a huge mixed reaction roared out as he slowly walked out, selling his beating from earlier. As Cena was making his way down the ramp, Punk decides not to wait and jumps out of the ring and charges at Cena, knocking him down with a clothesline. Punk beat Cena down on the ramp and around the ringside area, including throwing him into the steel steps. The Straight Edge star threw Cena into the ring and slide in as well as the referee then rang the bell for the match to officially get underway. Punk quickly went for a cover but Cena kicked out at two. The match from there was all Punk's for the first 3 -5 minutes, wearing down Cena with basic holds and moves, before taking it to another level by going for a couple steel chairs outside the ring. Punk brought the chairs back in and put one underneath Cena's head, Punker raised the other chair and Cena suddenly jumped to his feet before he could bring it down and the fight is on!
Cena makes a big comeback and shoulderblocks Punk down multiple times, before grabbing one of the chairs! Punk gets to his feet and gets waffled by a chair shot to the back! But Cena isn't done! Punk is down flat on the ground and Cena slams the chair into his back again and again and again! Cena holds the chair up above his head and shouts out "Best in the World!" as the lights go out in the arena! What's going on?!
The lights stay out in the arena for at least ten seconds and then the corner turnbuckles suddenly explode with flames coming out of them. The lights return and Cena is completely laid out in the middle of the ring! Two men are standing over him, completely covered in black and wearing hoods covering their faces.
The camera cuts to the ramp and we can see Christian, Kofi Kingston and R-Truth attempting to get to the ring but the security guards are stopping them! Things have truly broken down…
Punk has Cena lifted on his shoulders in the ring, he shouts out "NEXT WORLD CHAMP!" and slams his knee into Cena's face with the Go 2 Sleep! Punk looks over to the two hooded attackers, who take off their hoods to reveal themselves as Michael McGillicutty and Johnny Curtis! Punk smiles at them and they smile right back, as Punk then covers Cena. The referee has no choice but to make the count and three seconds later CM Punk has reclaimed the gold following some absolute chaos!
Winner and NEW WWE Champion: CM Punk
McGillicutty and Curtis lift CM Punk up on their shoulders as he's handed the WWE championship belt. Punk holds it aloft as they stand over the fallen Cena and Raw abruptly goes off the air.
--- End of Show ---
Quick Results

John Cena def. CM Punk in a Money In The Bank Cash-in match to win the WWE Title
Santino Marella vs. Darren Young ended in a no-contest
Kofi Kingston & R-Truth def. Curt Hawkins & Tyler Reks by disqualification
Matt Striker def. Yoshi Tatsu
Alberto Del Rio vs. Brodus Clay never started
CM Punk def. John Cena in a No Disqualifications match to win the WWE Title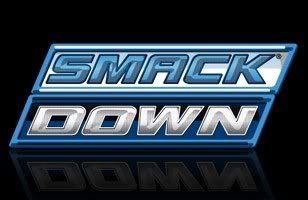 Confirmed for this Friday's Smackdown
The beginning of Kane's "Embrace The Hate Tournament" to determine the #1 Contender to the World Heavyweight Championship!

8 Men, 1 Winner – Starting This Friday! Check back with WWE.com for the latest news on participants and how exactly the tournament will work.
---
Last edited by N-Zone; 07-26-2012 at

02:47 PM

.
Re: WWE 2012 - Crash TV Is Back
---
Brilliant, brilliant choice to have Kane as GM ahaha! Nice giving McGillicutty and Curtis (Good choice of someone to push
) some airtime and interesting to see what you do with them and Punk (Guessing some SES/Nexus type thing? Who knows!) Looking forward to SmackDown man, nice!
No worries, I'll dance myself sober.
Join Date: Jan 2006
Location: Dalian, Liaoning, China
Posts: 1,752
Points: 0
Re: WWE 2012 - Crash TV Is Back
---
Feedback, coming your way!

---------------

I know I should wait later in the review to mention this... but I am absolutely DEAD... haha, Kane as the General Manager of RAW was way beyond a 'curveball' as you called it, but me being a complete Kane mark, I'm not opposed to the idea! I think you've done an excellent job at doing something different, if nothing else -- now you have to stick with your decision and make the best of it. The way you used Kane to make the announcement was a bit wordy in my opinion. If you're going to make him face authority, then that would be fine... but if you're going to continue to push him as heel, then I would suggest linking him up with an assistant or spokesperson. It would just help take a heel Kane more seriously so he doesn't have to talk as much.

But let's go back to the beginning. A solid promo from Cena to kick off the show, and he announces that he's cashing in Money In The Bank. I had lost hope for a while, thinking this was another moon push for Cena (which I wouldn't mind, it's just a tad overdone, IMO) But I'll get to that later. New WWE Champion to kick off a show is always exciting, no matter who it is. Having CM Punk get his revenge right off the bat was good, but a little rushed. It seems like you're progressing this rivalry very quickly which isn't BAD, but I feel like you could've waited a little later in the show to make it happen. Nonetheless, you kicked things off on a high note which is a huge plus.

Marella vs. Darren Young could have been a solid program-progressor, very realistic booking here... but Punk coming out and taking care of business signals that he's pissed off, and continuing to be pushed as a super heel. In that respect, good stuff but once again, I wouldn't suggest OVERdoing any one particular superstar during one show. Also, very small suggestion... you should've had Punk come out with the lead pipe instead of grabbing another one from under the ring... I think someone as angry as Punk would've come prepared, and not needed to take a break to grab another item from under the ring.

K Security, eh? Sounds like a nice little touch, but 15? Haha. Damn the ringside area would be crowded.

Reks ruins a championship opportunity for his team... not a huge fan of the way this ended, but then again I'm not a fan of Reks & Hawkins as a team anyway, so Truth & Kingston retaining is alright with me.

Bringing Striker back as an active wrestler is a nice move on your part, but poor Yoshi. =( Hahaha. I never like seeing Yoshi get squashed in BTB's or on TV, but if thats what you want to do to push Striker along, so be it. Good job, and you've made Striker one of the guys to watch, which IS the point of booking.

Brodus Clay being attacked by Del Rio & company was a great move in my opinion... but I would suggest doing a little less attack & runs in one show. It leaves the potential for having future attacks during shows feel extremely stale. Luckily, you're not to that point yet, just dropping a suggestion. Del Rio having his own stable is a great move for him booking-wise. I look forward to seeing what kind of impact they have on the brand in the future.

And that brings us to the main event: CM Punk wanted his revenge and boy does he get it! I understand this is a No DQ match, but as far as having the two hooded attackers run in, I feel like it would be a little more realistic to see SOMETHING from the K Security here. Guess not. Having Punk recapture his gold was a good move... making Cena even LESS than a transitional champion. Once again, not opposed to this idea. Good work pushing Punk... but it would have been much better if he did it clean and had the attackers come out after.

Overall; You have good ideas, man. I would just suggest spacing them out a bit over the span of more shows. My only PROBLEM with your program is that there were way too many 'surprise attacks' for one program. Nonetheless, you have done a good job at putting the superstars you wanted over. And I find it interesting that RAW seems to be run by all heels. This was definitely the heel's show tonight. I would avoid making it that way in the future, as one sided shows like that show which side you support more --- and your shows become predictable, understand? All that aside, good show brother. I have faith that you'll only get better from here! Cheers!
---
I'm Back To Booking! Check Out My New BTB:
▪ WWE: Power, Prestige, PASSION. ▪
(Click The Text, Budd.)
------------------
CURRENT EVENTS;
------------------
"It's A PUNK Party!!"
WWE SUMMERSLAM HAS BEEN POSTED!!
(Click "Summerslam" To See The SHOW!)
==================
In case you haven't noticed, I'm a total mark for the Georgia font.
Re: WWE 2012 - Crash TV Is Back
---
News & Notes Roundup Courtesy of 411mania.com
Thursday 19 July, 2012



Continuing Change of Direction

- Those backstage at the latest episode of Raw felt that the show went well, but there is room for improvement. WWE are committed to returning to the Vince Russo "crash TV" style of television that was a strong success in 1997-1999. Sources state that WWE is hoping to recapture the casual fans attention with faster paced storylines, more swerves and turns and general unpredictability within the programming.


Several Releases

- We can report that WWE have come to terms on the releases of the following superstars:

- Beth Phoenix
- Eve Torres
- Tamina
- Natalya
- Layla
- Ezekiel Jackson

WWE wished them all the best in their future endeavors, as is customary. As you may assume, with the deactivation of the Diva's Championship and division several of the Diva's were likely to be cut. The remaining Diva's are those who have storylines or roles being planned for, we're told.

Ezekiel Jackson's release was noted as being a case of the creative team seeing him as dead weight.


New Championship?

- Reports state that WWE have plans to introduce a new championship. Little is currently known about what the title's purpose will be, but ideas of resurrecting the European Championship or the Hardcore Championship are being considered.


NXT Results: Looking at Future New Talent

- The latest episode of NXT from Full Sail University aired internationally last night. Here are the results from the event:

Drew McIntyre def. Bo Dallas
Jinder Mahal def. Percy Watson
The Ascension (Kenneth Cameron & Conor O'Brien) def. Dante Dash & Rick Victor
Richie Steamboat def. Seth Rollins

There was very heavy praise attached to the Steamboat/Rollins main event. WWE is continuing keeping an eye on the brand and will be bringing talent up to the main roster when they feel they're fully prepared.




Preview for tomorrow night's Smackdown

- WWE.com has released the following preview for Smackdown airing tonight night on SyFy:

After a wild Raw, we look ahead to Smackdown and already announced is General Manager Kane's "Embrace The Hate" Tournament to decide a #1 Contender to Sheamus' World Championship!

We can exclusively report that the tournament is supposed to feature 8 participants and that all matches will be contested in No Disqualification, No Count-Out matches where anything goes!

The following tournament bouts have been released:

Cody Rhodes vs. Chris Jericho
Christian vs. ?
The Great Khali vs. David Otunga
Daniel Bryan vs. Sin Cara

All this and more this Friday night on SyFy at 8 / 7c!
Re: WWE 2012 - Crash TV Is Back
---
Right, I was looking forward to seeing when you're first show would be up, so here we go!
First off, I have to say that you've done well with the presentation, as the difference in colours between what the Superstars and commentators are saying is very obvious which helps a reader no end.
Good characterisation for Cena; you pretty much nailed him, even to the point of what he says to the cameraman when he gets out onto the stage, very Cena stuff. I'm not sure face Punk would have been confused as he walked down the ramp, but more happy to accept the challenge. Cena winning the belt in your first match of the BTB is huge, and the Punk reaction afterwards was kinda expected, but it seems a little similar to what we saw on Raw 1000, so real life events act against you here, but I'm sure you had this planned before that actually happened. After the commercial break... you had something which would have lasted around 3 minutes maximum, followed by another commercial break... I know you said that you thought it wouldn't feel like a 2 hour show, but you could have gone straight onto the next match after Punk's attack instead of another commercial.
More Punk after that commercial... not really needed I don't think.
See, I know that you're running with the whole theme that Punk has gone crazy, but he is just taking over the show at this point. I can understand how I you'd think that it is something he would do, I just think in BTB terms, it isn't good for anyone else on the roster. Santino vs Darren Young would have been a good chance for Young to get some exposure on Raw, but Punk comes in again.
The Security Guards are a good move, because it does now save the rest of the show from more CM Punk. This match was nice, and it gives the Tag Team Division some good exposure, but the DQ victory wasn't needed; a clean finish would have been better given all that has happened so far in the show. Also, would the Security not have stopped Reks from getting the chair and then using it? I know that they come in afterwards, but the message was sent so that is all that counts. Smart, but slightly inconsistent booking.
I've been waiting the whole feedback thus far to get to this point... KANE AS THE GM?! VERY interesting choice, and the thought of Kane in a suit made me laugh to no end, and the promo he cut was really good, probably the best promo so far. I'm looking forward to see where you go with this, as you've now really made your own mark on the thread with this appointment. The only part of this segment that I didn't like was Punk again... not to sound harsh now mate, but this is overkill on Punk now. And knowing that we're going to see him again for the main event means that it is going to be a total of 6 different segments in one show. But, a great announcement to round off the opening Raw with a bang.
Striker back is awesome, hope you give him some purpose and storyline.
Different here from Del Rio, and Clay being beaten down like that is good because he's rarely made to look weak. Hunico and Camacho as thugs for an all Mexican group led by Del Rio seems good to me and I hope that these guys start to take over. But I feel that there has been a little too much of these assaults and beat downs for one show. There has been a lot of chaos and a No DQ match to finish the show sorta just puts the cherry on top really.
Well.... a very interesting end to the show that fits in with the general theme of the show very well, which I like. You've created an absolute psycho Punk in just one show, but I feel that having him have Curtis and Mike, that this is more of a step back for Punk... because kayfabewise, he doesn't need a group to support him as he is now established enough to be able to prosper on his own. The title back on Punk gives you some different ways to go with the show.
Apologies if I was a bit critical, but overall, it was an enjoyable show; you definitely have the eye for booking, but I felt that there was just a bit too much of Punk to really concentrate on anything else that happened. Keep it up, and you'll improve with every show
Posting Rules

You may not post new threads

You may not post replies

You may not post attachments

You may not edit your posts

---

HTML code is Off

---