Nobody's gay for Moleman.
Join Date: Apr 2012
Location: in a mick malthouse
Posts: 1,523
Points: 164
WWE: REALITY ERA
---
No Way Out has just passed. John Cena defeated Big Show in a historic main event, bringing an end to John Laurinaitis and his "People Power". Vince McMahon announced that as we near Money in the Bank, that we aren't just on the Road to SummerSlam, we are now on the Road to WrestleMania 29, and it will be one of the best WrestleMania's ever.


Chairman of the WWE: Vince McMahon
WWE Champion: CM Punk
World Heavyweight Champion: Sheamus
World Tag Team Champions: Kofi Kingston and R Truth
Intercontinental Champion: Christian
United States Champion: Santino Marella
Diva's Champion: Layla
NXT World Champion: N/A.
NXT Diva's Champion: N/A.






Alex Riley
"The World's Largest Athlete" Big Show
"The Next Big Thing" Brock Lesnar - Inactive
"Y2J" Chris Jericho
"The Second City Saint" CM Punk
Curt Hawkins
Daniel Bryan
David Otunga
"The Show-off" Dolph Ziggler
Dwayne "The Rock" Johnson - Inactive
Epico
Evan Bourne - Injured
"The All-American American" Jack Swagger
John Cena
John Laurinaitis
JTG
"The Big Red Machine" Kane
Kofi Kingston
Mason Ryan
Michael McGillicutty
The Miz - Inactive
Paul Heyman
Primo
"The Biggest Little Man" Rey Mysterio - Inactive
R-Truth - Injured
Sakamoto
Santino Marella
Tensai
"The Game" Triple H - Inactive
Tyler Reks
"Long Island Iced Z" Zack Ryder

"The Glamazon" Beth Phoenix
Eve
Kelly Kelly - Inactive
Kharma - Inactive
Vickie Guerrero







Alberto Del Rio
Antonio Cesaro
A.W.
"The Funkasaurus" Brodus Clay
Camacho
"Captain Charisma" Christian
Cody Rhodes
"The Self-Professed Intellectual Savior of the Masses" Damien Sandow
Darren Young
Drew McIntyre
Ezekiel Jackson
The Great Khali
Heath Slater
Hornswoggle
Hunico
Jey Uso
Jimmy Uso
Jinder Mahal
Johnny Curtis
Justin Gabriel
"The World's Strongest Man" Mark Henry - Injured
"The Viper" Randy Orton - Inactive
Ricardo Rodriguez
Ryback
"The Celtic Warrior" Sheamus
Sin Cara
Ted DiBiase - Injured
Theodore Long
Titus O'Neil
Trent Barreta
Tyson Kidd
Undertaker - Inactive
Wade Barrett - Injured
Yoshi Tatsu

AJ
Aksana
Alicia Fox
Cameron
Kaitlyn
Layla
Naomi
Natalya
Rosa Mendes
Tamina Snuka






Aiden English
Big E Langston
Bo Dallas
Bray Wyatt
CJ Parker
Conor O'Brian
Corey Graves
Dante Dash
Dean Ambrose
Derrick Bateman
Garrett Dylan
Jake Carter
Jason Jordan
Kassius Ohno
Kenneth Cameron
Leo Kruger
Mike Dalton
Richie Steamboat
Rick Victor
Seth Rollins
Xavier Woods

Paige
Raquel Diaz
Sofia Cortez
Summer Rae


Superstars is now a show for the NXT Roster. I will not be posting full shows for Superstars, I will post results though.
---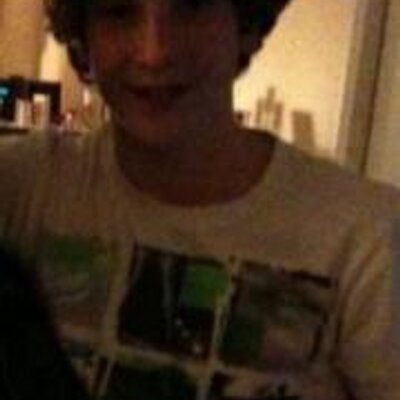 ---
Last edited by sexytyrone97; 06-30-2012 at

03:01 AM

.
Nobody's gay for Moleman.
Join Date: Apr 2012
Location: in a mick malthouse
Posts: 1,523
Points: 164
Re: WWE: REALITY ERA
---
UPCOMING PAY-PER-VIEW: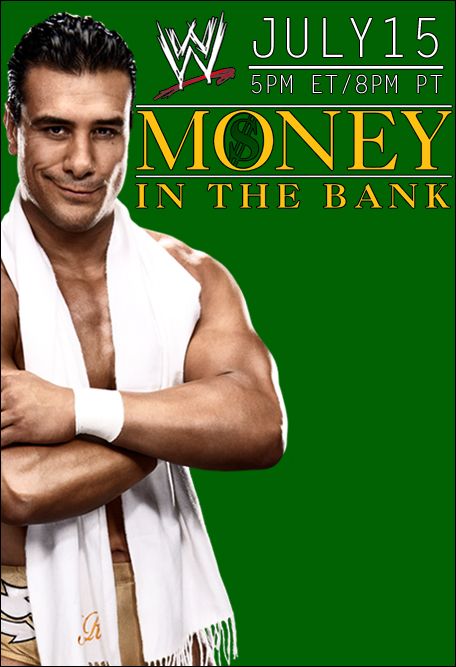 ---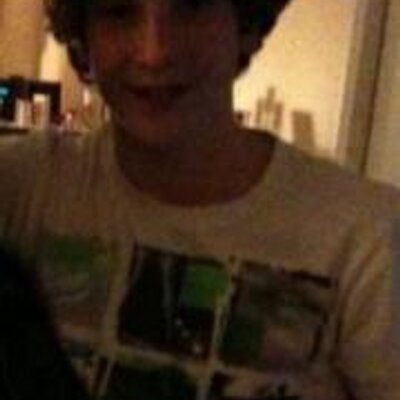 Re: WWE: REALITY ERA
---
Looks very nice and organized. Very interested to see how you do Money in the Bank. Also, you've got a thin roster to deal with in this time period, and I'd like to see how you flesh it out (who you push, hw you bring back people from injury, etc.)
---
WWE Top 5 Matches of 2014

1. John Cena vs. Antonio Cesaro - ****
2. Bray Wyatt vs. Daniel Bryan - ****
3. Daniel Bryan vs. Randy Orton - ***3/4
4. Antonio Cesaro vs. Randy Orton - ***3/4
5. Daniel Bryan vs. Christian - ***1/4
Re: WWE: REALITY ERA
---
This looks great. Very nice presentation, everything is very easy to see as well. Interesting move using NXT talent on Superstars. Will be checking this out once you get started.
---
1x Tag Team Champ (with Sonic Slash) as Air-Slash
1x Tag Team Champ (with New Guy) as New Trouble
Join the Forum Championship, a pay-per-view prediction contest!
http://www.wrestlingforum.com/mitb/8...oney-bank.html
Re: WWE: REALITY ERA
---
Good luck with this thread. Everything looks to be real organized... No real inkling has been given as to what sort of direction you intend on taking but, your first major move, to me, to cancel NXT and put everyone (or almost everyone) from FCW & NXT on Superstars is great. I'd like to see crossovers though, from the RAW & SD! side to Superstars,

But, for now, I'll wait and see what you post next, once again, good luck!
---
WWWF is Coming...
Nobody's gay for Moleman.
Join Date: Apr 2012
Location: in a mick malthouse
Posts: 1,523
Points: 164
Re: WWE: REALITY ERA
---
RAW: 18/5 Preview:
Vince McMahon will make an announcement regarding General Managers.
Another legend will be competing to promote RAW's 1000th episode.
Brock Lesnar will respond to Triple H's challenge.
More information, and maybe some matches for Money In The Bank will be revealed.


Matches:
The Main-Event will be a Nine-Man Over The Top Rope Battle Royale, the winner will meet CM Punk at Money in The Bank, the losers will be in the Money in the Bank Match.
Santino Marella vs. David Otunga
Beth Phoenix vs. Natalya - Layla will be at Ringside.
---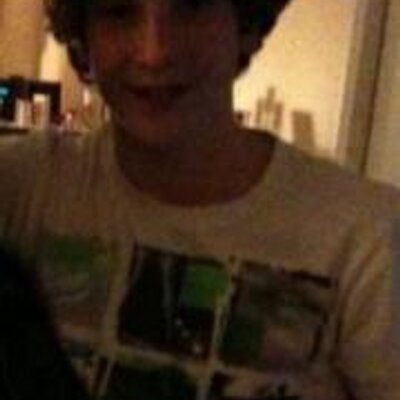 Nobody's gay for Moleman.
Join Date: Apr 2012
Location: in a mick malthouse
Posts: 1,523
Points: 164
RAW: 18/5
---
MONDAY NIGHT RAW: 18/5

Michael Cole: Good evening ladies and gentlemen. Just twenty-four hours have been removed from No Way Out which saw CM Punk retaining his WWE Championship and John Cena overcoming the odds to defeat The Big Show in a Steel Cage and bring an end to John Laurinaitis. That wasn't all though, after the match John Cena added injury to insult, giving Mr. Excitement an Attitude Adjustment, through the announce table!

Jerry Lawler: What a night! I tell ya, that main event was brutal. I don't know how John Cena managed to pull-out the victory. What a great match it was though!

Michael Cole: I'd assume it had something to do with Brodus Clay and Kofi Kingston, partner. Now we've got an angry giant on the roster, and he's out to get them, especially Brodus Clay. I'd watch my back if I were "The Funkasauraus."

Jerry Lawler: Come on, Cole. Cena showed a lot of courage and heart to pick up the victory, and he didn't just win it for himself, he won that match for the whole WWE Universe. It's great to see John Laurinaitis and his bogus "People Power" be brought to an end. I just loved hearing the words "You're fired" coming out of Mr. McMahon's mouth last night. As for Big Show, he should be preoccupied with tonight's massive main event. A nine man Battle Royale which will decide our Number One Contender, and the participants for the always exciting, Money In The Bank Ladder Match!

*****NO CHANCE IN HELL!*****

Michael Cole: Speaking of the boss, looks like he's coming out right now. Perhaps we will hear some important information regarding the new General Manager! Oh what a show this will be!

Big pops for the boss, who struts his way down to the ring. A small, "People Power!" chant is heard from the smark fans, but "Cena!" chants soon make those die out. Vince McMahon is standing in the ring, and as the crowd begins to quiet down, he urges them to not. He's enjoying the noise. After a little while, the cheers soon stop, and McMahon looks a little more serious, and it appears, that he may have something more to say than just "You're fired, Johnny!"

Mr. McMahon: You know, I was considering inviting Johnny to the show tonight, to give him a final goodbye, and thank him for all his hard work. Then I realised, he actually did nothing to contribute to the WWE. He had such a big head that he put himself in the main event of a PPV. He sure learnt his lesson for that when John Cena gave him a good old-fashioned butt-whooping!

John Cena's name is met with mixed reactions.

Mr. McMahon: I am currently looking for a new General Manager for both Raw and SmackDown. I do have a few people in mind, and you're all very familiar with each one of them. I believe that all of them would do an exceptional job. I will not be naming anyone right now, and more information will be provided each week. You must understand that I will be doing a long, hard search to find our next General Manager, because, well we don't want them to be a train wreck like Mr. Laurinaitis was, so I'm making sure that I make the correct decision this time. For tonight and the next few weeks however, I will be in charge! And, how about we get of too a flyer here with a great ma….

*****HERE COMES THE PAIN*****

Jerry Lawler: Could it be?

Michael Cole: Is Brock Lesnar here?

Paul Heyman appears, which disappoints most of the crowd. He walks to the ring with three lawyers with him, and extends his hand to Mr. McMahon who just shakes his head at Heyman.

Jerry Lawler: Great, it's just this tool. I am really getting sick of Brock Lesnar hiding backstage and sending Paul Heyman out to do all of his dirty work. The man just rambles; this is sports entertainment for god sakes!

Michael Cole: You don't actually think Lesnar is being a coward right? Saying something like that could be hazardous to your health, King. You did see what he did to John Cena at Extreme Rules, right?

Jerry Lawler: I did. It was very impressive, but why the hell can't he just come out here, and answer Triple H's challenge, why does he have to send Heyman out here to do it for him?

Paul Heyman asks for a microphone, and takes some papers out which he quickly skims through. He nods and has a quick breath, knowing this will most likely take a little while.

Paul Heyman: Oh sorry, Vince. I was just quickly checking all the lawsuits Lesnar is filing for with this company. He was offered a lot more than he was given, and you cannot say he didn't impress you a few months ago at Extreme Rules. With me as General Manager, you'd be seeing great matches like that every week. Moving on though, Lesnar has something that the rest of this company doesn't, and that is ruthless aggression. Brock could tear through any man in this company that you put in front of him, which made the offer that John Laurinaitis made to him perfectly reasonable. He brings with him an excitement factor, and he doesn't have to do flashy moves or show-off to the fans to get that factor. It's natural. That is why, Brock Lesnar is REJECTING Triple H's challenge for SummerSlam. This company is not treating Brock well, so why should he bring himself and his ruthless aggression to SummerSlam to take on "The Gam….."

*****TIME TO PLAY THE GAME!*****

This music gets a HUGE pop while an angry Triple H is walking to the ring, he grabs a microphone, and looks just about ready to explode. It's obvious that he wants to destroy Heyman, but he restrains himself. Paul Heyman, meanwhile is showing fear, it's obvious that he's worried that Triple H is about to dismantle him. Triple H goes to speak, but Vince McMahon interrupts.

Mr. McMahon: That's Mr. McMahon to you, Heyman! I remember the days when you ran a company.. into the ground! WWE had to buy ECW to save it, why would I trust you with General Management duties? This company has been suffering fatal blows for the past few months already.

Now both Triple H and Paul Heyman look aggravated. McMahon on the other hand is quite proud of himself and has a grin on his face.

Triple H: Paul, I've had enough of this crap! How about you have Brock Lesnar come out here and tell me he's rejecting my challenge, face-to-face? We'll see how big of a man he is then, and trust me, you will not like the results!

Paul Heyman: Lesnar is the best wrestler in the world right now. Why the hell would he come out here into this atmosphere? These fans aren't even ready for his path of destruction! Only the good old EC…

Triple H runs up and spears Heyman. The lawyers try to stop him, but to no avail. Triple H picks Heyman up of the ground and gives him a Pedigree. "You're next, Lesnar" he says, rolling out of the ring. The crowd are going crazy, and Vince is the only person left standing in the ring. He doesn't look to be in the mood for talking now, and it looks like he's got an idea.

Mr. McMahon: You know what? After that, we need a great opener to help kick-start the show, we will have a Champion vs. Champion match! We've got CM Punk and the only other champ that isn't injured, or in a match already tonight, Kofi Kingston! Good luck to the both of you, just be warned all wrestlers, I will be watching closely tonight, because I've got a lot to fix up in this company.

----------------------------------------------------------------------------------------

*****SOS, I HEAR THEM SHOUTIN'*****

There's a nice pop for Kofi Kingston, who runs out hyping the fans, for what will be a very exciting contest. He does his usual routine, and it's clear that the fans are pumped for this match.

Jerry Lawler: I can't wait for this match! These fans are going crazy for Kingston, just wait for the cheers CM Punk will get. Oh boy, what an exciting display of athletic ability this will be!

Michael Cole: Wow! Mr. McMahon, we thank you. This will be an amazing match, and this is just the start of this show. I've got a feeling that we're in for a great night, King! This will be awesome, except for the fact that The Miz couldn't be here because he's shooting The Marine 3. They definitely chose the right star for that film, and I can't wait to see it!

*****CULT OF PERSONALITY*****

CM Punk gets a massive pop and makes it pretty obvious that the crowd are ready for this match. He looks prepared, but still a little bruised from his Triple Threat Match last night. He ignores the marks though, and walks to the ring, hyping the crowd.

MATCH ONE: CM Punk vs. Kofi Kingston
The two lock-up and appear to have each other scouted in the early going. CM Punk goes to attack the limbs with a few quick punches, but Kofi blocks. Punk looks to get a shot to Kofi's head but he ducks and does a quick front roll, getting away from the danger. They both pace around the ring, and then lock-up in the middle again. No one gets a clear advantage, but CM Punk puts his foot behind Kingston's tripping him, and getting some momentum. Before Kingston can use his speed to stop Punk from firing up, he quick moves over and hits a few stomps to the midsection. CM Punk then locks in a Chinlock, trying to make this a technical affair instead of one that can be won with speed. Kofi Kingston smashes his fist on the ground, trying to build some momentum and in an amazing display of athletic ability, manages to roll back and kick Punk, who releases his grasp due to this. Kofi hits a few quick dropkicks, then some Arm Drags, he's building up a head of steam here! Kingston attempts to hit a Running Crossbody, but Punk catches him and goes for the GTS which Kofi squirms out of, hitting a Neckbreaker. CM Punk really needs to find a way to slow Kofi down. Kofi Kingston heads to the top, but before he can go for anything, CM Punk runs up, nails him with a right forearm to the head and follows it up with an incredible Bulldog from the top rope! That should slow Kingston down for quite a while, nice move by Punk!

Michael Cole: What a move by CM Punk! I've never seen anything like it. It didn't look pretty but it sure was effective. Kofi Kingston is in serious trouble right here, he doesn't want to get injured too.

Jerry Lawler: CM Punk has definitely slowed down Kofi Kingston here. He could just about get a 3 count! What impact!

CM Punk gets up at the Referee's count of 5, and looks to take momentum. He locks in a Front Facelock on Kingston who can't get out of it for about half a minute, until he hits a few punches on Punk gets up, runs to the ropes and back into a massive kick from Punk! That could be it right there. 1…2…NO! Kingston just kicks out. CM Punk seems exhausted, so he does something really smart and sends Kofi to the outside. Punk quickly has a breather, but when Kofi Kingston gets himself up he takes another massive risk, SUICIDE DIVE! He missed it! Punk missed the Suicide Dive, Kofi had the awareness to dive out of the way at the last moment. Kingston clearly has the upper hand now, rolling Punk into the ring and going for a cover: 1…2…Punk gets his shoulder up! That was as close as Kingston's near fall a few seconds ago. Wait a second, we know what this is, Kingston taunts Punk and runs to the ropes, but CM Punk is ready for it, and gets up to hit a GTS, but Kofi Kingston is ready for CM Punk being ready and launches at CM Punk hitting a Hurricanrana! What an exciting few seconds! It looks like Kingston has hurt himself here too, and can't capitalise on the situation. The referee gets to a count of 7, when both men get up, and stare at each other, pacing around the ring. We've gone back to what it was like at the start of the match, but this time both men are exhausted.

Jerry Lawler: This match is amazing, Cole! If only Mr. McMahon had the time to call all the shots around here. Imagine seeing matches like this every year.

Michael Cole: I agree with you, King. This is one of the best matches we've seen on RAW this year! We've got a lot of other great matches coming our way after this one, and a legend will return to the ring! Back to this match though..

Kingston hits a right. Punk hits a right. Kingston hits a right. Punk hits a right. Punk hits a kick from out of nowhere, Kingston's down. CM Punk decides to not waste his energy going for a cover though. He gets ready to hit the GTS. He taunts Kingston, stalking him, ready to end this amazing match. Small package! Kingston hits a Small Package from out of nowhere: 1…2..No, it's not ending like that. Punk walks into a Rounhouse kick and Kofi Kingston gets ready to hit the Trouble in Paradise. Wait a minute, Darren Young and Titus O'Neill are walking to ringside, Kingston hasn't noticed yet, and luckily for him, Epico and Primo come from out of nowhere and attack The Primetime Players! The tag divison is really heating up right here. Back to the match, Punk's drained and he's finally gotten up.. Trouble in Paradise… No, Punk ducks, Kingston turns around to run at Punk again, but he's caught.. GTS! 1…2…3! Punk did it! He beat Kofi Kingston in an incredible match. The Prime Time Players and Primo and Epico's brawl is finally broken up by security.

Michael Cole: What a match! That was absolutely incredible. That was 50/50 the whole match, so many unbelievable counters and moves. Great victory for CM Punk, he looks pretty happy.

Jerry Lawler: Why wouldn't he be? That was amazing! What an opener, it seemed like the Main Event. I can't believe the show has only just begun! This is looking like it's gonna be a great RAW!
'
WINNER: CM PUNK

----------------------------------------------------------------------------------------

Matt Striker is backstage with The Diva's Champion Layla, who will be at ringside during Beth Phoenix and Natalya's match tonight.

Matt Striker: Ladies and gentlemen, I'm here with Diva's Champion Layla, who is about to watch a match that will most likely determine the Number One Contender for the Diva's Championship. Layla, let's get right down to it, are you rooting for anyone?

Layla: Well, I really don't care which one I have to meet at Money In The Bank, but to be honest, Beth's already had a few title shots, so it'd be good to have a new challenge.

Michael Cole: You hear that, King? Layla is a beautiful lady, but she sees Natalya as a weaker opponent and wants her to win this match! She can't be trusted, Beth better watch her back.

Jerry Lawler: I'm not even gonna justify how stupid what you just said is with a proper response.

Matt Striker: Are you gonna enjoy watching two of your rivals beating each other up? I mean, it must be pretty exciting to get to be up close and watch them beat each other up, right?

Layla: I wouldn't say that I'm as excited as Jerry Lawler, but yes, it should be interesting. I think competition in the Diva's division has really picked up, and well, if you add one more specific diva into the equation, well, it makes holding this tile even more dangerous. You know who I'm talking about, and I'm awaiting this person's return. I don't care how much they dominated last time they were here, I'm ready for them. That's really all I have to say.

Jerry Lawler: She ain't kidding.

Michael Cole: I think everyone knows who she's talking about, and their return would make things very interesting, and scary.

----------------------------------------------------------------------------------------

*****NEW GENERATION*****

Natalya actually gets a bit of a pop. It's clear that fans would rather go for her than Beth Phoenix. She walks to the ring, looking very game and ready for action. She's fairly tenacious, and looks as if she could beat just about anyone.

*****GLAMAZON*****

Beth Phoenix is met with boos and jeers from the crowd. She also seems very focused on the task at hand though, and looks as if she honestly doesn't care what the crowd says. As soon as she got onto the stage though, her and Natalya were staring at each other, and they haven't stopped yet.

*****YOU'RE NOT ENOUGH FOR ME*****

A good pop for the Diva's Champ, and everything's normal, other than the fact, that she isn't actually in the ring, and Natalya and Beth are still staring at each other. Layla even seems to be finding it eerie.

Jerry Lawler: I'm tellin' ya, Cole, you could cut this tension with a knife! What an intense battle this is shaping out to be. Who's gonna be the Number One Contender?

Michael Cole: I don't know, King, but you're right, this is absolutely ridiculous! The two of them are still intensely staring at each other.

MATCH TWO: Beth Phoenix vs. Natalya:
As soon as the bell rings, the two of them nod and then go to the outside and attack The Diva's Champion! They role her into the ring, and Layla tries and fails to fight back, to no avail though. Beth Phoenix hits a Glam Slam which is followed up by a Sharpshooter from Natalya, but the two of them are attacked but AJ from out of nowhere who fight the two of them off. AJ waits for Layla to get up, just to have Layla extend her hand and be rejected!

WINNER: No Contest.

Jerry Lawler: This just doesn't make sense to me, Cole. It's all very confusing, Layla was attacked by the participants of this match, but then AJ saved her only to reject a handshake from the Champ!

Michael Cole: Yes, it's very confusing Cole, but I can understand why AJ fought the two of them off. It wasn't to help The Diva's Champ, it was to make an impact which would leave no reason to accept the handshake.

----------------------------------------------------------------------------------------

John Cena is sitting down in the locker room backstage, taping his wrists when Big Show walks in. Alex Riley, Mason Ryan, Jack Swagger and Curt Hawkins are also in the room. Big Show goes straight over to attack John Cena. "Touch him, and you're not even making it to Money In The Bank," is heard over the speakers. It's Mr. McMahon, so Big Show stops, but gets right in Cena's face and it gets pretty intense.

Big Show: There'll be no one out there to stick up for you to night, Cena. I will dismantle you. You will only be in the Money in the Bank Ladder Match, because I have one intention in the Battle Royale, eliminate you. Whether I'm in the WWE Championship or the Money in the Bank Ladder Match, it doesn't matter, I will be winning the WWE Championship, and by the end of the night, on July 15th, your career will be over, and I will be the one to end it.

John Cena: Don't set your standards too high, big fella. You don't want to come up short and be as big a disappointment as you were last night, when I beat you, and got John Laurinaitis fired. How did that feel Show? Knowing it was your fault that he was fir…

Big Show: Cut the crap, John. I know you got Brodus Clay and Kofi Kingston to help me, because you knew you weren't as good as you're always given credit for. It's quite funny really, you're the face of the WWE, and you can't even win a match by yourself. You're pathetic, John.

John Cena: You know I didn't ask them for help. That was your own fault, you went around attacking people for no reason whatsoever. You brought this upon your self, Show.

Jack Swagger: Both of you just shut up. I've won Money in the Bank before, and I could do it again, but thanks to Mr. McMahon, I won't need to, because at Money in the Bank I will defeat CM Punk for the WWE Championship.

We fade out, and now we're ready for the next match.

----------------------------------------------------------------------------------------

*****ONE MAN BAND*****

Heath Slater arrogantly walks to the ring, microphone in hand. Everyone's already figured out that this must be the Legend's Match to promote the 1000th episode of RAW. The crowd are anxious to find out which legend he is taking on.

Jerry Lawler: Great. Here's that clown, Heath Slater. Why can't he go and become a Rockstar already and leave the WWE.

Michael Cole: I love this kid, King! He's always entertaining with the microphone, and he's a great wrestler too. I guess you haven't noticed these brilliant qualities.

Heath Slater: Oh god. The WWE have some nerve bringing Vader back. He's old, why isn't WWE building there future stars, or in my case rockstars? You should be watching me because I will be the best there is, the best there ever was and the bes….

*****RETURN OF THE HITMAN*****
The fans are going crazy. They're jumping out of their seats! It's actually The Hitman! He's got the Pink Glasses and everything. He walks to the ring while Heath Slater just stands there, laughing arrogantly.

Jerry Lawler: Is that actually him? Is that Bret Hart? Oh my god! This is incredible, it's so great to see legends return to the ring, but The Hitman! One of the greatest wrestlers of all time, this in awesome, Cole!

Michael Cole: I agree with you, King. It is awesome to see The Hitman, but I also agree with Slater, these legends returning are hurting the talent of the future! They're losing time on television because of it, so come on Slater, do it for tomorrow's legends!

MATCH THREE: Bret Hart vs. Heath Slater
The two lock-up, and Heath slaps The Hitman and quickly takes the advantage against a stun Bret. He hits a Dropkick and makes Bret hit the mat. Heath has realised that he needs to use his speed to win. Heath goes for an Arm Drag, but Bret reverses it into an Armbar. Heath doesn't tap, and eventually gets a kick to the gut. Slater tries to utilise his speed advantage again, running to the ropes and back to hit a Dropkick, but Bret hits a Back Body Drop instead. Here it is, Hart hits the Modified Elbow Drop, and it's over, Sharpshooter, Heath taps, Bret wins!

WINNER: Bret Hart

Michael Cole: Jeez, real great of The Hitman to hurt a future legends hope of making it big. You know instead of actually beating people that are taking it easy on you, he could show some gratitude and do the same.

Jerry Lawler: Taking it easy? You seriously crack me up, Cole.

----------------------------------------------------------------------------------------

Santino Marella is backstage doing push-ups when he sees Mr. McMahon. He goes over to say hello and thank Vince McMahon for firing John Laurinaitis.

Santino Marella: Hello, I am a Santino Marella, the United States Champion, sir. I would like to thank you for firing John Laryngitis, he didn't know what was best for the WWE and would not give everyone a fair go.

Mr. McMahon: Yes, uh, you're very welcome. You have a match with David Otunga now, right? Well I am so confident you'll beat this Otunga that I'm making the match for the United States Championship.

Santino Marella: Thank you for the compliments, sir. You see, Jean Larynx would never give me an opportunity like this. Jen Larry was a horrible General Manager and I think you would do a very good job.

Mr. McMahon: I see… what did you say his name was again?

Santino Marella: I would like to forget his name too sir. I believe it was Larry Jens, and what a horrible name it was, Mr. McMahon. I will make sure I beat David Otunga for you, sir, to prove I'm good enough!

Mr. McMahon: Errm.. Thank you.

Santino goes back to getting ready for his match.

Michael Cole: Well, it looks like we have a Title Match coming up next than, King. It would great to see that title taken off that joker, Santino, and what better man to hold the title than David Otunga?

Jerry Lawler: No thank you. David Otunga is so 1996, Cole.

Michael Cole: That was a great show, King. Why are you using it as an insult? Oh well, I guess we can't all be intellegent lawyers.

----------------------------------------------------------------------------------------

CM Punk is sitting backstage, watching the match from No Way Out when AJ walks up and sits next to him, making Punk feel awkward.

AJ: You were really good in that match, and really good tonight as well. It was great to see you kick Bryan's butt. He doesn't deserve that title, so I'm really happy you beat him.

CM Punk: Yeah, thanks. Uhhh.. I saw you beat up Natalya and Beth Phoenix before, that was pretty rad, I guess. Keep doing that, and we'll both be champs.

AJ: Thanks, Punk! And, we already know you're one of the only people that can hold the WWE Championship on the roster.

AJ Skips off as CM Punk shakes his head with a grin on his face. And we head back to ringside for the United States Championship Match.

----------------------------------------------------------------------------------------

Santino Marella and David Otunga made there entrances during the AJ/Punk segment. Santino got a good pop, and David Otunga's entrance was pretty quiet.

MATCH 4: Santino Marella vs. David Otunga for the United States Championship
David Otunga gets the early momentum, throwing Santino into the corner and raining down on him with punches. The ref pulls Otunga away, and when he goes back to the attack, Santino's already rolled to the outside to compose himself. Santino hops back onto the apron, only to get Shoulder Blocked off of it again. Santino Marella rolls back in, but is stomped on by Otunga. He considers his options, and eventually makes a smart one, grabbing Otunga's leg and pulling it out from under him, tripping the challenger. Satino Marella looks to end it early with The Cobra, but he gets a Big Boot instead. Otunga goes for the cover: 1… No. Not even 2. Santino Marella hits a quick Spear and then some Punches from out of nowhere, and the crowd love it. This is a more serious Santino, he doesn't want to lose his titles. Marella hits a Dropkick which shocks the crowd, they love it though. "San-Teen-Oh!" The crowd chant. He goes to charge at Otunga again, but David's prepared this time, and he hits a Body Slam. Otunga taunts Santino and moves his hands around his waist, signalling that he's gonna be the United States Champ soon. David Otunga drops an Elbow on Santino, and gets pumped up. Verdict? No! Santino reverses it into a massive DDT! This could be it: 1…2.. No. Otunga kicks out. Santino is in an immense amount of pain from the Big Boot from earlier on, he got caught pretty badly with that. Santino goes to hit a Bulldog, but is thrown into the ropes, and runs into a Spine.. no, Santino manages to get out of it again, this time with a few punches. Lock-up in the middle of the ring, Otunga has the strength advantage, and he uses it to push Santino into a corner. Marella hits a Low Dropkick, causing Otunga to eat turnbuckle.

Here Marella comes, Clothesline, Clothesline, Arm Drag and a Lou Thesz Press to top it off. Santino Marella then tries to find his sock, after a few moments of searching, he find it on the outside, and goes to g…. ROLL UP BY OTUNGA: 1…2…3. NO! Santino just kicked out said the ref. David Otunga decimates Santino with a Lariat, than he steals the Champ's sock. Otunga puts the sock on, and it looks like he's going for the Cobra! He sprints towards Santino but runs into a Small Package: 1…2…3! He did it! Santino retained without having to use the Cobra!

WINNER AND STILL UNITED STATES CHAMPION: Santino Marella

Michael Cole: You've got to be kidding me! What a cheap way to win, that's just disgraceful. That is just unjust, for god sakes! Otunga got cheated out of victory.

Jerry Lawler: It's not Santino's fault that Otunga underestimated his opponent, Cole!

----------------------------------------------------------------------------------------

Big Show is backstage about to be interviewed by Matt Striker.

Matt Striker: Ladies and gentlemen, I'm backstage with The Big Show, who claims he is going to dismantle John Cena at, or before Money in the Bank. Show, will you be trying to dismantle Cena tonight?

Big Show: No. I need to win tonight's match. That is more important than destroying John Cena, and ending his career. There will be plenty of time for that, anyway, so don't you worry Cena.

Matt Striker: I thought you said that you could easily win the Money in the Bank anyway, giving you a chance to destroy Cena, and still eventually pick-up the WWE Championship.

Big Show: I will win Money in the Bank. I won't need to do.. oh, never mind, it'd be easier just to do this.

Big Show picks up Matt Striker and throws him into a pole. He walks to the ring with a grin on his face.

Jerry Lawler: Come on, now! That was completely unnecessary. How can Big Show just do that for no reason, Cole?

Michael Cole: Well, duh. He's a giant, King. Let's see if Josh Matthews has any more luck with Daniel Bryan, than Striker did with Show.

Daniel Bryan and Josh Matthews are shown on the screen.

Josh Matthews: That was one hell of a Triple Threat Match last night, Bryan. Do you think it'd be easier to win the WWE Title in a One on One match with Punk, than a Triple Threat match involving Kane.

Daniel Bryan: Of course! I wasn't even involved in the pin and still lost. Not to worry though, I'll win this Battle Royale tonight and get a Rematch at Money in the Bank, it's simple, really.

Josh Matthews: Would you still feel confident going into the Money in the Bank Match if you lost tonight.

Daniel Bryan: I don't need to worry about that, because I'm not going to lose tonight. Yes, though, if I was in the Money in the Bank match, I'd be confident because I'd know I was going to win.

The camera cuts back to ringside, where the entrances for the Main Event are about to take place.

----------------------------------------------------------------------------------------

*****OH RADIO, TELL ME EVERYTHING YOU KNOW*****

Zack Ryder enters to a good reaction from the fans. He looks very enthusiastic to be in a Main Event match again. He gets a few Hi-5's while walking down to the ring and it seems as if the crowd are excited for the main event.

Michael Cole: Ha. Could you imagine if Ryder somehow won this match? The Main Event at Money in the Bank would be CM Punk vs. Zack Ryder.

Jerry Lawler: If Zack Ryder wins this Battle Royale, he would deserve that title shot for sure! This Battle Royal is for RAW's finest, and a win in a match that involves such people can gain you a lot of credibility.

*****GET ON YOUR KNEES*****

Jack Swagger doesn't even get much of a response any more. He walks to the ring, not strutting with his usual cockiness, no push-ups either. He's obviously still upset about Vickie getting rid of him and siding with Dolph Ziggler.

Michael Cole: If Jack Swagger can maintain this intensity throughout the Battle Royale, he might just win this thing!

Jerry Lawler: Yes, and Jack Swagger could use a confidence booster, and a win in this huge match would be just that.

*****HERE TO SHOW OFF*****

Boos for Ziggler, except from the smarks, of course. Dolph Ziggler looks energetic, and excited for this match. Vickie Guerrero who Jack Swagger is death staring accompanies Dolph to ringside.

Michael Cole: Dolph Ziggler has really stepped up in the past few months, but it is now time for him to take the next step, the step towards the WWE Championship.

Jerry Lawler: Yeah, I'll admit it. Dolph Ziggler has been really impressive lately, and he could pull out a big win here tonight, if he doesn't get too far ahead of himself.

*****SAY IT TO MY FACE*****

People are shocked that Alex Riley made it to this match. Some fans are happy to see A-Ry back though; he looks very excited to just be on an episode of RAW.

Michael Cole: WHAT!? He hasn't done anything relevant since he was The Miz's henchman. Why does he get to compete in this match?

Jerry Lawler: Maybe because he's a great athlete whose career could really use a kick start? It's smart thinking by Mr. McMahon if you ask me.

*****FLY OF THE VALKYRIES*****

"YES! YES! YES! YES!" Chant the fans, as Daniel Bryan jumps down the ramp. He looks ready for this match, and he looks ready to take the WWE Championship.

Michael Cole: Well, this man thinks he will win, and if it weren't for Kane and The Big Show, I would too. Daniel Bryan has had an impressive year.

Jerry Lawler: Yeah, one that saw him turn into a jerk, and lose in18 seconds at WrestleMania. All Bryan's gotta do to top that off is win the WWE Championship.

*****WELL IT'S THE BIG SHOW*****

This theme is met by a tonne of boos. Not even one cheer can be heard in the arena. Big Show emotionlessly walks to the ring, focused on the task at home.

Michael Cole: There's my favourite to win this match! Right there, King. Big is one impressive and dominative athlete.

Jerry Lawler: Yeah, and John Cena beat him last night, bringing an end to John Laurinaitis' reign of terror, and his "people power".

*****BURNED*****

Kane gets a mixed reaction. There aren't many boos. There isn't many cheers either though.The Big Red Monster looks unstoppable.

Michael Cole: And there is my second favourite to win this thing. Kane's performance last night was impressive, and he came very close to winning the WWE Championship.

Jerry Lawler: I agree with you there, Kane was incredibly impressive last night, but so was John Cena, and I'd call him my favourite to win this thing.

*****MY TIME IS NOW*****

John Cena gets a pretty positive response. He's pretty happy about the results from last night, but he's pretty wounded too.

Michael Cole: This man is Satan himself. Why, would he take the Power away from the People? At least he'll get what's coming to him when The Big Show destroys him.

Jerry Lawler: Oh, please. John Cena beat The Big Show last night, fair and square. He saved the whole WWE Universe from "Mr. Excitement", he deserves nothing but gratitude. Who's the last man though?

*****BREAK THE WALLS DOWN!*****

The crowd are in shock, Chris Jericho is back. He is welcome back by a lot of boos, but he looks rested and focused.

Michael Cole: He's got a great chance to win this because he hasn't wrestled in weeks! Jericho might get another match against Punk.

Jerry Lawler: Can't say that I'd be unhappy to see it. The two always have great matches, and well, there's a great chance of it happening, since Jericho will have a clear advantage here.

MAIN EVENT: Zack Ryder vs. Alex Riley vs. Dolph Ziggler vs. Jack Swagger vs. Daniel Bryan vs. Big Show vs. Kane vs. Chris Jericho vs. John Cena in a 9 Man Over The Top Rope Battle Royale
Cena and Show go straight after each other, while Kane stalks Bryan. Other than that, this match is just one big brawl. Big Show throws Cena into a corner and hits some huge Chops on John chest. Kane throws Daniel Bryan to the ground then hits a lariat, when Bryan tries to get up. Big Show just sent John Cena running into the steel post. That isn't good for your shoulders. Things between Jack Swagger and Dolph Ziggler have boiled over and now they're both going after each other now. Jack Swagger is very tenacious to do some serious damage to Dolph Ziggler here. The crowd are fine with seeing those two go at it. Daniel Bryan found a little bit of offense against Kane after managing to hit a few kicks to the back, and eventually the skull. John Cena countered Big Show's Suplex and hit a Neckbreaker, and he, Zack Ryder and Alex Riley are focusing on Show's neck now. John Cena instead turns his attack to Chris Jericho who has been staying away from all the fighting since the start of the match. The two lock-up in the middle of the ring and John Cena pushes Chris Jericho onto a rope only to get a kick to the head after trying to hit a Back Body Drop from an Irish Whip. Dolph Ziggler just hit a great Fameasser on Jack Swagger, taking momentum back. Big Show just threw Zack Ryder and Alex Riley out of the way, and now he wants a piece of John Cena. Big Show locks in a Side Headlock, and he stands in the middle of the ring, continuing to apply pressure to it. Alex Riley and Zack Ryder point to Chris Jerihco, who again is standing away from the action and nod at each other. They both walk over to Jericho who takes shots at both of them, but Zack Ryder eventually hits a Rough Ryder on him from out of nowhere. Then a Low Dropkick from Alex Riley sends him falling to the floor! The two of them were just too much for Y2J to handle. Not a very dominant return by him.
CHRIS JERICHO HAS BEEN ELIMINATED!
Zack Ryder and Alex Riley separate now, with Zack Ryder going at it with Dolph Ziggler, who just had momentum over Jack Swagger, and Alex Riley going at it with Daniel Bryan who just had gained some momentum with a Low Blow on Kane. Big Show and John Cena are still brawling in the corner, but Big Show eventually hits a Shoulder Block which forces Cena to stay down quite awhile. Big Show goes to taunt the rest of the superstars, but gets a Big Boot from Kane which has him ending up on Cena's shoulders and being AA'd to the ground! John Cena eliminated The Big Show!
BIG SHOW HAS BEEN ELIMINATED!
John Cena and Kane now go at it, with Kane forcing Cena into a corner and laying a few shots to the midsection. Daniel Bryan went to put A-Ry in the Yes Lock, but A-Ry pushed Bryan away, which resulted in him getting a kick to the head. Daniel Bryan now focused his attention on Jack Swagger, who's still down. Daniel Bryan looks to get rid of Swagger who's using the ropes to pick himself up, but gets a ZigZag instead! "He's mine!" Dolph Ziggler says. Dolph runs towards Swagger to eliminate him, but gets Suplexed over the top rope! Jack Swagger finally got some revenge on Dolph Ziggler.
DOLPH ZIGGLER HAS BEEN ELIMINATED!
Zack Ryder, who had been going at it with Dolph turned his attention to Kane, who he had some unfinished business with. Zack Ryder tried hit a Crossbody on Kane, but he was caught.. Tombstone? No, Cena stops it, bringing his focus back to Kane. Jack Swagger and A-Ry were going at it, when Riley had Swagger set-up for the lifting DDT, but Jack Swagger grabbed Alex's leg, tripping him and locked in the Ankle Lock! All he had to do after that was take out the trash.
ALEX RILEY HAS BEEN ELIMINATED!
Daniel Bryan and Zack Ryder are now going at it. Daniel Bryan got advantage when Ryder went for the Zack Attack, Bryan reversed hitting an Elbow to the Gut, which he followed up with a DDT. Kane and John Cena get into a Punch war, and Cena hits a right, then a left.. it looks like he's getting momentum here, European Uppercut from Kane sends John Cena to the mat. When Cena gets up, Kane goes for a Big Boot, but Cena ducks, and it hits Jack Swagger who it eliminates.
JACK SWAGGER HAS BEEN ELIMINATED!
After ducking under that Big Boot, Cena runs to the ropes and hits a Throwback on Kane. He gets ready to hit an AA when… Big Show (he was standing behind Cena) hits him with a WMD and throws him to Kane who's up now. Kane places Cena on the top rope, throws him to the floor by the throat! Big Show screwed John Cena out of another victory!
JOHN CENA HAS BEEN ELIMINATED!
Daniel Bryan and Kane now go at it. Kane hits a punch, Bryan lands a kick, this goes on until Zack Ryder goes for a Rough Ryder on Bryan from out of nowhere, and Daniel ducks making Kane feel the impact before bundling the two of them out of the ring!
KANE AND ZACK RYDER HAVE BEEN ELIMINATED!

WINNER: Daniel Bryan

Michael Cole: What a match! Daniel Bryan will face CM Punk at Money in the Bank for the WWE Championship, and we now have our participants for the Money in the Bank Ladder Match!

Jerry Lawler: Yes, that was incredible, and if Money in the Bank is anything like that, we have two incredible matches on our hands! Thank you for joining us ladies and gentlemen, and make sure you tune into Monday Night RAW next week, and Friday Night SmackDown!


---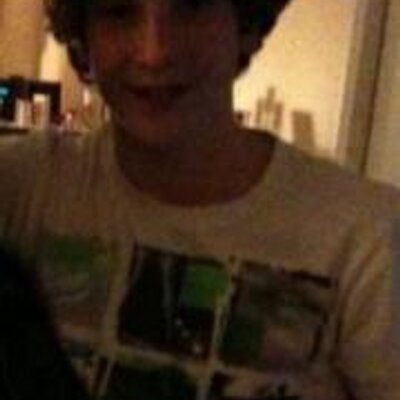 ---
Last edited by sexytyrone97; 07-02-2012 at

01:59 AM

.
Re: WWE: REALITY ERA
---
I thought Raw was very good, great main event, also love AJ being in the Diva Title hunt, my only real complaint is the text. I know it's red because it's Raw, but all that light red coloring was hurting my eyes while trying to read it. Other then that keep up the great work.
---

I <3 ME Some M.E.
Nobody's gay for Moleman.
Join Date: Apr 2012
Location: in a mick malthouse
Posts: 1,523
Points: 164
Re: WWE: REALITY ERA
---
I'll make the text darker, and thank you for the feedback.
---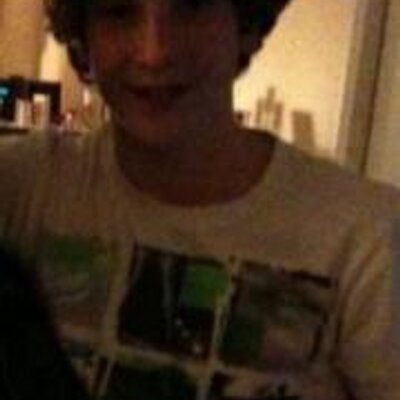 Learning to break kayfabe
Join Date: Jun 2012
Posts: 32
Points: 0
Re: WWE: REALITY ERA
---
Hey great first show! very curious to see your take on the current angles and where you take them, especially Lesnar and HHH. I will be a viewer!
Posting Rules

You may not post new threads

You may not post replies

You may not post attachments

You may not edit your posts

---

HTML code is Off

---