Re: The BTB Advertisement Thread
---
"Competition brings out the best in us."
Learning to break kayfabe
Join Date: Feb 2013
Posts: 149
Points: 0
Re: The BTB Advertisement Thread
---
Ep. 119 of 'Slam!' wrestling is now posted in the 'Universal Wrestling League' thread.
Learning to break kayfabe
Join Date: Feb 2013
Location: Rota, Spain
Posts: 59
Points: 0
The NXT Generation
---
Smackdown is now up. Raw preview will follow.
---
Last edited by kilik850; 05-01-2013 at

02:40 AM

.
Re: The BTB Advertisement Thread
---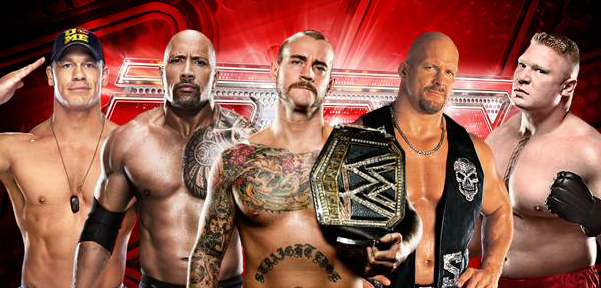 DGENERATION-NEXUS presents WWE: The Road to WM30

13 nights away from the 2013 Royal Rumble pay-per-view, WWE celebrates Monday Night Raw's 20th anniversary in style as past collides with present in a 3-hour special. The headline going into Raw is the news that Stone Cold Steve Austin has been confirmed for the show. What role will the Rattlesnake play on what is set to be an explosive night?

At the Royal Rumble, WWE Champion CM Punk puts his lengthy championship reign on the line against The Rock. Punk feels he has been disrespected by WWE management by having to defend his hard-earned championship against what he calls "a movie star who's won 2 matches in 8 years", while Rock has vowed to become WWE Champion "for the people". Things are getting personal between Punk and Rock, who have come to blows on more than on occasion recently. With Rock and Punk both confirmed for Raw, what is next in the latest chapter of this rivalry?

Also confirmed for Raw are John Cena and Brock Lesnar. Cena suffered a career-threatening neck injury at the hands of Lesnar, who returned at the TLC event last month to seek revenge for his Extreme Rules loss to Cena 9 months earlier. Prior to Lesnar's return, Cena had vowed to win the WWE Championship in order to earn a "shot at redemption" against The Rock, and despite taking several beatings at the hands of Lesnar Cena has declared he will enter the 2013 Royal Rumble match. Standing in his way are 29 other men... including Lesnar, who says he is entering the Rumble match "to hurt as many people as he can". Lesnar is out of control and is swinging for everyone in sight, and with Cena competing against doctor's orders how can the leader of the Cenation possibly hope to overcome this mountain of a challenge?

The World Heavyweight Championship is firmly in the hands of the Big Show, who has seemed unstoppable since winning the title at Hell In A Cell. Show has dominated all comers in singles action, but after learning that his championship would be on the line in a triple threat match against Randy Orton and Daniel Bryan at the Royal Rumble Show has been furious. The Giant is unhappy at been put in a position where he doesn't have to be involved in the decision that could see him lose his title, predicting that Bryan and Orton will double-team him before turning on each other. However, Bryan and Orton have been unable to stay on the same page when forced into tag matches together, with neither man seemingly interested in making friends. Last Friday on SmackDown, Bryan faced Orton in singles action with Show as the special referee – a match which ended in a no contest when Show knocked out both men. Tonight the roles are reversed as Orton referees a match between Show and Bryan. Will The Viper call it down the middle, or will these three combustable elements explode again?

Also confirmed for Raw is a Tag Team Championship match. Rey Mysterio and Sin Cara dropped the titles in a shock loss to the Prime Time Players last week, with miscommunication between the Luchadors costing them dearly. The former champions cash in their rematch clause tonight and look to correct their mistakes to regain the championships.

Ryback defeated Kane last week to earn the right to select his entry number in the Royal Rumble match. 2013 will be Ryback's debut in the Rumble match, and with such an advantage against the other 29 competitors he is one of the favourites going in. Ryback declares his entry number on Raw this week.

There will also be a vote to crown the most popular superstar of Raw's 20 year history. The nominees are Stone Cold Steve Autsin, The Rock, The Undertaker, Triple H and CM Punk, but who will win the accolade? There will be legends, surprises and great matches on what promises to be a memorable night in Raw's 20 year history.

Coming soon...
---
The Rock | Undertaker | Triple H | Chris Jericho | Stone Cold
CM Punk | Dean Ambrose | Mark Henry | Daniel Bryan | Dolph Ziggler
Austin Aries | Jeff Hardy | AJ Styles | Bully Ray | Christopher Daniels
Re: The BTB Advertisement Thread
---
World Championship Wrestling
Hulkamania has been running wild in World Championship Wrestling. Ever since his WCW debut match at Bash at the Beach 1994, Hulk Hogan has remained the world heavyweight champion making Hogan the longest reigning world heavyweight champion in WCW history. During his time as champion Hogan has overcome the likes of Ric Flair, The Butcher, Vader and several other superstars in WCW.
At the Great American Bash, Ric Flair defeated The Macho Man Randy Savage after hitting Savage with Angelo Poffo's cane. Also at the Great American Bash, Vader defeated Road Warrior Hawk. A match that i've added to the original card for the show. A dominant victory for Vader. Following the match a large man(The Giant) wearing a big leather trench coat was seen in the front row and he's not taking his eyes off Vader. The announcers have no idea who this guy is. Vader gets out of the ring to confront him and the large man gets out of his seat and this man is even bigger than Vader. Both men exchanging glances at each other and now they're having words. Officials come out and before it gets out of hand they remove the big guy from the arena. The following week on screen President Nick Bockwinkel announced a rematch between The Macho Man and Ric Flair for Bash at the Beach.
At the Bash at the Beach pre-game show Mene Gene interviewed Hulk Hogan when suddenly the same large man(The Giant) that we saw at The Great American Bash confronted Hogan. This huge large man threw his t-shirt at Hogan and walked away. Hogan was stunned and Hogan told Mene Gene that he gave this shirt to Andre The Giant years ago. Later on in the night Hulk Hogan and Vader wrestled against each other for the final time in a steel cage match. They have had classic battles in the past as both men kicked out of each other's finishing moves. In their final encounter Hulk Hogan came out on top by defeating Vader in a hard fought victory and now Hogan has held the world title for a year. Following the match Hulk extends his hand to Vader. At first Vader hesitates but finally shook Hogan's hand and received a great ovation from the fans which turned Vader into a face. Vader realising that Hulkamania truly is the strongest force in WCW. Vader left the ring and went to the back.
Hulk Hogan was celebrating and the same 7ft tall large man(The Giant) that confronted Hogan in the pre game show comes out. Hogan is shocked to see this big guy coming out again as he rips the cage door open and stares down Hogan. Hulk is stunned and this man grabs Hogan by the neck, Hogan fights back but it has no effect on this gigantic man. Hulk comes off the ropes but the big guy catches Hulk by the throat and has his up high in the air and delivers a monstrous chokeslam. He then twists Hulk's neck. Security run into the ring and are even afraid to take the big guy on until Vader ran down for the save and more officials come down and pull Giant and Vader apart. Vader checks on Hogan as this large man yells Hogan I WANT REVENGE. The announcers wonder who this large man is, why has he been showing up on WCW and why does he want revenge on Hulk Hogan. Also on the show The Macho Man Randy Savage got his revenge on Ric Flair as he defeated him in a lifeguard match. The United States Champion Sting successfully retained his title against Meng.
In 1994 Eric Bischoff was promoted from Executive Producer to Executive Vice President, effectively making him the boss of the entire company. Bischoff declared open war on the WWF and in the Summer of 1994, Bischoff pulled off a major coup by bringing in Hulk Hogan) to work for WCW. Then in December 1994, former 2 time WWF Champion The Macho Man Randy Savage joined WCW. Savage who was unhappy with his situation in the WWF as he felt he wasn't used properly, he didn't see himself only as an announcer became the 2nd major big name in 1994 to join WCW. By 1995 Eric Bischoff had pretty much had control of the entire organisation of WCW. WCW had never turned a profit during the time Ted Turner owned it but Eric Bischoff wanted to turn the company around and make it profitable. Under Bischoff it became much more efficient with the way how they produced television. WCW was looking to increase it's audience with former WWF performers. Using Ted Turners monetary resources Bischoff not only signed established stars from the WWF with proven track records, he also increased the number of WCW ppvs. To combat this the WWF decided to create the In Your House monthly shows in 1995 running two hours and compete head to head at a discounted price of only $14.95.
In Mid-1995 Bischoff had a meeting with Ted Turner. Turner asked Bischoff how can WCW compete with Vince McMahon's WWF? Eric Bischoff wanted primetime afterall the WWF was on primetime while WCW was on a Saturday. The only way to compete would be a primetime slot on a weekday night, going up against the WWF's flagship show Monday Night Raw. Ted Turner granted Bischoff a live hour on TNT every Monday Night. So now it is official a brand new show is about to debut in WCW and according to Bischoff it will become the hottest new show on Monday Nights. That's right on September 4, 1995 WCW Monday Night Nitro will debut LIVE. It's a major risk for Bischoff to take but he believes it will certainly pay off and Eric believes that this will change the wrestling landscape forever. Now plans are already underway on how Bischoff will present this new show and WCW will make an announcement for their brand new show Nitro at Clash of the Champions XXXI. WCW Saturday Night which currently is their flagship show will become their #2 show once Nitro makes it debut. Bischoff's not only taking former WWF performers, he's also setting his sights in raiding some of the best talents in the world. Bischoff's looking at Mexico, Japan and ECW and he's doing all this to make WCW the #1 company in the world. Will Bischoff succeed in his plans?
Yep that's right, WCW is in the house!!!! As the Monday Night Wars started in September I thought it would be a cool idea to also do WCW. So now I'm booking both companies.
Link in sig.
---
WWE 2004: The Road to WrestleMania 21
Click here to read
Re: The BTB Advertisement Thread
---
Swerves?

Turns?

Flaming tables?

A wrestling bear?!

All this can only mean one thing...

VINCE RUSSO IS ONCE AGAIN HEAD WRITER OF MONDAY NIGHT RAW!

World Russo Entertainment
Re: The BTB Advertisement Thread
---
Episode Three Preview
2nd February 2010
We're only two weeks into NXT, and already tensions are running high not just between the NXT Superstars, but there are some WWE Superstars that have made it clear that they wish to be known to the NXT audience. One of these Superstars is the United States Champion The Miz, who successfully defeated MVP this past Sunday at the Royal Rumble, but he has singled out one NXT Superstar in particular for his appearance on NXT tonight; the man currently leading the Champion Points Table, Bryan Danielson. Danielson leads the way to Wrestlemania out of all the NXT Superstars following two convincing submission victories over David Otunga and Heath Slater. We've yet to receive word whether Danielson has accepted the challenge laid down by The Miz, but it is hard to imagine Danielson turning down something as huge as this.

Of course Matt Hardy was the very first WWE Superstar to compete on NXT last week in the main event, where he was able to overcome a very game Wade Barrett. Interestingly, after he had almost taken the veteran to the limit, Barrett refused the offered handshake from Hardy after the match to the disappointment of the Smackdown Superstar as well as the NXT fans. Wade has been quiet all week regarding his defeat last week, and the reasons for his disrespectful actions, but he might break his silence tonight. Barrett has a chance to redeem himself however as he and his dangerous Bull Hammer are going to take on the vicious Michael Tarver tonight.

Ryback is the only other competitor in NXT to still have a 100% record after the first two weeks, defeating Slater and then Darren Young last week. David Otunga vowed to Young that he would be the one to stop 'The Beast from Sin City' tonight, but it isn't going to be an easy task for either man as these two powerhouses prepare to lock horns.

Justin Gabriel avenged his opening week loss to Michael Tarver last week, but Tarver didn't take it too well to say the least; attacking Gabriel backstage during his interview from Naomi. The South African has the chance to make it two wins in a row as he is taking on 'The One Man Band' (BAYBAYY) Heath Slater.

Confirmed for NXT:

Non-Title Match:
United States Champion The Miz vs Bryan Danielson

Wade Barrett vs Michael Tarver

David Otunga vs Ryback

Justin Gabriel vs Heath Slater
Re: The BTB Advertisement Thread
---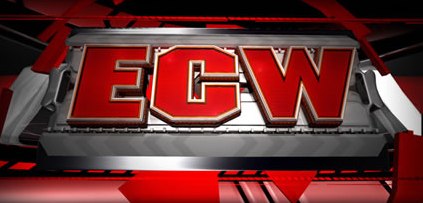 The New ECW Preview
Ecw has returned after a 7 year absence, and there is a new concept to the show! A small proportion of the roster will be under contract and 60% of the talent on display will be global phenomenons from different organisations. Some returning hardcore extremists feature the likes of Tommy Dreamer and Raven with promising talent filling up the rest. The Main event for tonight will be Tommy Dreamer facing one of tonights indy talents in Masada for the Ecw championship in a Tables, Ladders & Chairs match.
Now we will be running through the guests for the upcoming episode giving a preview to the fans of what there all about.
Okada
A well traveled wrestler who has wrestled all over the world in various different promotions, he is also a Two time IWGP Heavyweight Champion. He will be facing a legend in his own right as it will be Okada vs too cold scorpio. The Promising youngster has been scheduled for appearances for the next month.
Starting with Del Sol, he is a well known & respected Mexican luchador who has had a few tryout matches for the WWE and now get's a chance to prove himself he will be put into a Cruiserweight title match against El Generico & Jigsaw who we'll move onto next, Jigsaw has been looking around for a more permanent home for a while and with an impressive showing on ECW could secure that, finally onto Masada a wrestler WWE officials are very high on and would like to get him signed they regard him as perfect for a modern day ECW with his mean streak and ability to put on hardcore matches so don't be surprised to see him feature alot over the coming months.
Learning to break kayfabe
Join Date: Feb 2013
Posts: 149
Points: 0
Re: The BTB Advertisement Thread
---
ON THE NEXT
UWL 'SLAM!' WRESTLING!

Last week, Steve 'Dr. Death' Williams was the mystery opponent who was supposed to wrestle Greg Valentine in Valentine's first match back from his 60-day suspension, but Valentine attacked Williams before the match and broke Williams' ankle. This week, Greg Valentine will be wrestling his first match back against Arn Anderson!

PLUS!

- An interview with UWL World Champion Roddy Piper

- Wahoo McDaniel & Harley Race vs. The Nasty Boys

- An update on the status of Steve Williams

- DDP vs. Rip Oliver

- The Firm makes an appearance

- An update on the status of Tina Ferrari: Has she really quit the UWL?

- Dusty Rhodes of The Firm sees action against Buzz Sawyer

- President's Championship: Rick Steiner (C) vs. Ole Anderson

AND MORE!!!

Ep. 120 of 'Slam!' will be posted Monday or Tuesday.
2014 - A New Beginning
---
My thread, 2014 - A New Beginning, is a WWE thread starting from 2014 at Wrestlemania XXX. It is my first thread, and I am currently doing the shows and events in recap form. Here is one of my matches from Wrestlemania:



RANDY ORTON vs. JACK SWAGGER (c) - World Heavyweight Championship



Swagger enters to a pop, then Orton sells already being in That Place to enter the match. As soon as the bell rings, Orton knocks Swagger down with a clothesline and stomps his arms and legs to heat. The announcers note how McIntyre could not be here this evening because of Randy Orton. Orton preps for the RKO as the crowd is disappointed with the early finish, but Swagger gets up and hits the Swagger bomb . He goes for the cover and the crowd gets more disappointed, but Orton kicks out just before the two count. As they trade offense, they move to the outside as the announcers try to put over their the physical match. Orton moves Swagger to the guardrail and gives him a series of right hands followed by a Thesz press through the guardrail. Orton moves him back into the ring to reach a nine count, and turns to taunt when Swagger attacks from behind and they trade more moves in the ring. They take the fight back outside, where Swagger gains the upper hand and hits a gutwrench powerbomb on Orton through the Spanish announce table. He brings him back in the ring, but gets only a two count. They reset with Swagger continuing to gain the upper hand until Orton comes back with a dropkick. He locks in a chokehold on the ground and Swagger sells tapping out. He reaches a rope however, and sells pain on the floor. Orton goes for a rare top-rope move as the announcers put over Orton talking about the risks he has to take to win. Orton goes for an elbow drop, but Swagger rolls to the side and Orton eats the mat. Swagger begins to regain momentum and taunts Orton inside the ring. He goes for a running knee lift, which Orton reverses directly into the RKO. The announcers sell shock as Orton goes for the cover, but Swagger kicks out just before three. Swagger and Orton trade momentum for several more minutes until Swagger hits another powerbomb and locks in the Patriot Lock as Orton sells excruciating pain. Orton tries to escape but Swagger holds it, looking joyful. After a minute or so, Orton finally powers out, but Swagger lands more offense, looking dominant. He hits a gutwrench powerbomb, and it looks sure to be the finish (the crowd agrees), but Orton kicks out. Orton and Swagger square up again center ring, and Orton hits a clothesline followed by his stomps. He waits for Swagger to get up, and goes for the RKO, but Swagger ducks and tries for another powerbomb, but Orton makes solid contact with the RKO and it's good for the three count.


Winner and NEW World Heavyweight Champion: RANDY ORTON via pinfall at 26:19
Posting Rules

You may not post new threads

You may not post replies

You may not post attachments

You may not edit your posts

---

HTML code is Off

---