Learning to break kayfabe
Join Date: Feb 2013
Location: Rota, Spain
Posts: 59
Points: 0
The NXT Generation
---
Inside WWE headquarters, there's a closed door meeting about to take place. Vince and Stephanie McMahon, along with Triple H and John Laurinaitis are all seated along one side of the table with folders in front of them looking at the empty chair on the other side.

Triple H: Does anybody know who this guy is?

John Laurinaitis: I've heard of him, but I don't think anyone's ever met him in person.

Stephanie McMahon: *shuffles through the papers in the file in front of her* I know he's got some connections to the independent circuit, but other than that I've got nothing on him more than what's in this file.

Vince McMahon: I don't like this. I want to know everything about a person before I even start talking business with them.

The door to the conference room opens and a secretary walks in and holds the door open.

Secretary: Your 4 o' clock appointment is here.

They all stand as a 6'2" man in a business suit walks in. He walks past the secretary and thanks her for the introduction. He walks over to shake their hands as they all take in the sight of him. He's dressed in a blue Japanese-style (Nehru collar) suit and looks about as clean cut as anyone could expect from a mystery businessman. After they all shake hands, they all take their respective seats. The man places his briefcase on the table and removes 4 portfolios. He gives them to the secretary, who places a portfolio in front of each member of the board. He closes the briefcase and puts it on the floor.

???: I'd like to thank you for meeting with me on such short notice and with such little knowledge of who I am or my intentions for this meeting.

Vince McMahon: Well when Jim Ross recommended that we meet with you, we were skeptical at first. But when he told us that your ideas could revolutionize our company, we decided to hear your proposal out.

???: And I thank you for doing so. My name is Devon Cross. As Mr. Ross explained, I have several ideas and a proposal for your consideration. First of all, I apologize in advance if my comments come across as harsh or insulting in any way. But I don't really like to mince words when discussing business.

Vince: *smirks* I believe everyone at this table is thick-skinned enough to take some honest crtiticism. Go ahead.

Devon: Thank you sir. With Raw's expansion to 3 hours, the ratings have begun to decline. Smackdown's ratings aren't really doing any better either. Even with The Rock's involvement with the WWE Championship, the numbers just aren't where you'd expect or want them to be. I believe I have an answer to this problem, but it starts at a different avenue than you might expect.

Devon stopped to survey the looks of the board members. Since all of them were neutral, he continued.

Devon: The problem is the talent and the content of the shows. Raw may have expanded to 3 hours, but the amount and quality of wrestling in the show hasn't really expanded with it. The talent pool needs enhancing. But most of your developmental talent is not ready for a call up to the main rosters to help with your ratings problem. The proposal I have is to let me take charge of the NXT show and talent. Give me control over the roster and I guarantee that the ratings for NXT will increase over the next 4 weeks. If they do, we can talk about more ideas I have. If not, then I'm fired.

The board members all had mixed reactions.

Triple H: *shakes his head and blinks his eyes in disbelief* So let's say, for a millisecond, that we're even remotely interested in your proposal. What experience do you have running a roster or a program? Do you have any initial plans that we could take a look at?

Devon: In the portfolios in front of you are some of my initial roster changes. The portfolio also contains profiles for 6 wrestlers who I've been in personal contact with. Each one of them has agreed to sign with the WWE provided that my terms are met. I believe you recognize some, if not all, of the names.

All of the board members looked at the profiles, then at each other in shock.

Vince: And you guarantee that these 6 will sign if we have a deal?

Devon: That's correct.

The board members all looked at each other again and then back to Devon.

Vince: Mr. Cross, it's a very interesting proposal. We'll of course have to take some time to deliberate and we'll contact you with our decision.

Devon and the board members all stand.

Devon: Thank you for your time and for the chance to present my proposal to you all. I hope to hear from you soon.

They all shake hands and Devon leaves. When the door closes behind him, Vince blows a gasket!

Vince: Who the hell does he think he is?! Insulting my roster like that?! I've spent countless hou-

He stops as he takes in the glares of the others.

Vince: -we've spent countless hours putting together the best talent pool available for the WWE universe to have the best product possible and he comes in here and says it's crap?!

Stephanie: Hold on Dad. Don't you see the beauty part of all this? These 6 alone are worth the deal!

Vince: Steph, you can't be serious.

Triple H: Actually, I see where she's going with this. The roster changes this guy wants to make aren't that impactful in the long run. And they're pretty much all changes I would've suggested making in his situation anyway. Besides, they said they would sign as long as we signed on to his proposal. He didn't say anything about what happens if he fails.

John: Overall sir, we'd come out ahead on this deal. Worst case scenario we'd let him run NXT until we see there's no progress, fire him, and be left with not only a good roster to develop but these 6 signed with us! It's a win-win!

Vince: I'm not sure about this. I'm just not sure. But I suppose we could take a deeper look at his changes and see if we could accommodate this plan for now.

Triple H: I'm just wondering how he got them all to sign in the first place.

Devon: *outside on the phone* Yeah, they're biting. My foot's in the door. Next step is to break it wide open.
Learning to break kayfabe
Join Date: Feb 2013
Posts: 149
Points: 0
Re: The BTB Advertisement Thread
---
Ep. 110 of 'Slam! wrestling is now posted in the 'Universal Wrestling League' thread.
Re: The BTB Advertisement Thread
---
WWE TLC: Tables Ladders and Chairs – Sunday 16 December 2012
Quote: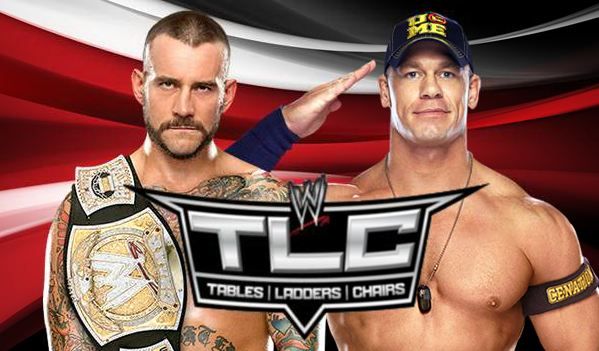 The final pay-per-view of 2012 promises to be an extraordinary event as WWE presents TLC: Tables Ladders & Chairs. The event is headlined by WWE Champion CM Punk defending against John Cena in a TLC match. Both Cena and Punk are desperate to walk out of TLC as Champion, but perhaps for different reasons. For Punk, a victory over Cena will finally cement him as the top dog in WWE and earn him the respect he feels he deserves from the WWE Board Of Directors. For Cena, it is not only an opportunity end CM Punk's record-breaking WWE Championship reign, it offers the chance of redemption. It has been confirmed that the winner of this match will defend the Championship against The Rock at the Royal Rumble, and Cena is becoming increasingly desperate for another shot at Rock after losing to The People's Champion at WreslteMania 28. It's always a classic when Punk and Cena collide, and with the unpredictable chaos that is the TLC match this could be their greatest encounter of all.




12 months ago Daniel Bryan cashed in his Money In The Bank contract on Big Show to become World Heavyweight Champion. History could repeat itself at TLC 2012 when Daniel Bryan challenges Big Show for his World Championship. Bryan is on top of his game right now, using his array of submission maneuvers to make the likes of Randy Orton, Kane and Big Show himself submit. Show on the other hand is making the most of the overwhelming power advantage, knocking Bryan out on more than one occasion of late. It's power vs technique, strength vs speed, Show vs Bryan at TLC.




Wade Barrett has promised that the Barrett Barrage cannot be stopped, but when Barrett was pinned by Sheamus several weeks ago on Raw the Barrage was derailed. Barrett did not take kindly to the loss, attacking Sheamus for weeks with a steel chair. Sheamus has never been one to back away from a fight and literally came back swinging with chair shots of his own. A Chairs match seemed the only way to settle things, but after a devastating shot to the head from Barrett on SmackDown Sheamus goes into the match less than 100%.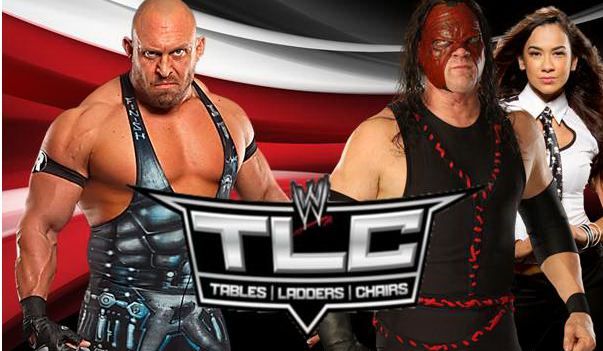 Kane and AJ are the most psychotic, out of control people in WWE right now, so when the pair joined forces following the end of Team Hell No last month the WWE Universe knew things were about to get twisted. They set their sights on Ryback in a bid to prove to the world that Kane is as dangerous as ever. Ryback is coming off the back of 3 failed attempts to become WWE Champion and is looking to prove he can cut it at the top. It's sure to be an intriguing encounter when Ryback and Kane go at it.




The Miz has held the Intercontinental Championship since Hell In A Cell and has vowed to become the longest reigning Intercontinental Champion of all time. Having successfully defended against Kofi Kingston and R-Truth, Miz must now retain against Christian. Cpatain Charisma returned to WWE and immediately set his sights on Miz's Championship, and after defeating Miz in non-title action was granted a shot at the gold. Christian is nursing an injured ankle and may be distracted by recent events involving CM Punk and his best friend Edge last Monday on Raw. Will Miz continue on his quest to break Honky Tonk Man's record, or will Christian's return to WEE see him recapture the Intercontinental Championship?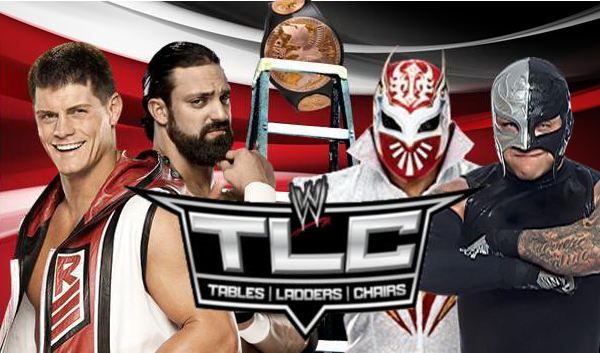 Damien Sandow and Cody Rhodes were the main beneficiaries when Team Hell No imploded, capturing the Tag Team Championships at Hell In A Cell. They faced stiff competition in the form of Rey Mysterio and Sin Cara, and head to cheat to retain their Championships at Survivor Series. Booker T granted Rey Mysterio and Sin Cara a rematch if the pair could knock off Rhodes Scholars in singles matches. Mysterio and Sin Cara won their singles matches to earn a rematch, but were attacked by Rhodes Scholars backstage with a ladder. Sandow claimed the decision was unfair, saying singles wins do not equal Tag Championship material. Rather than having the match cancelled, Rhodes Scholars were told they would be defending against The Luchadors in a ladder match. Under normal circumstances the stipulation would suit the high-flyers, but with Mysterio and Sin Cara still nursing injuries picked up at the hands of Rhodes Scholars the match certainly is not a formality.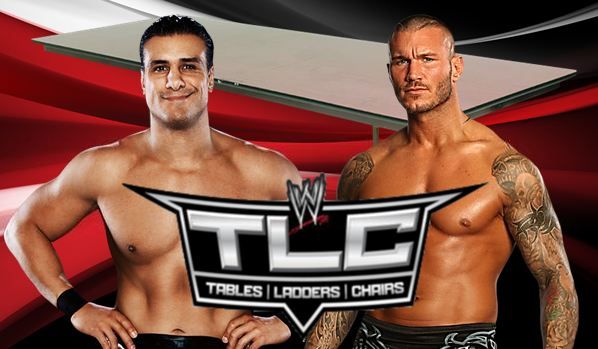 When Randy Orton RKOd Alberto Del Rio through the announce table at Survivor Series, the world expected Del Rio to be out of action for months. Yet three weeks later, Del Rio returned the favor to Orton, RKOing The Viper through a table. Del Rio and Orton traded victories at Hell In A Cell and Survivor Series, the pair settle their differences once and for all in a Tables match at TLC.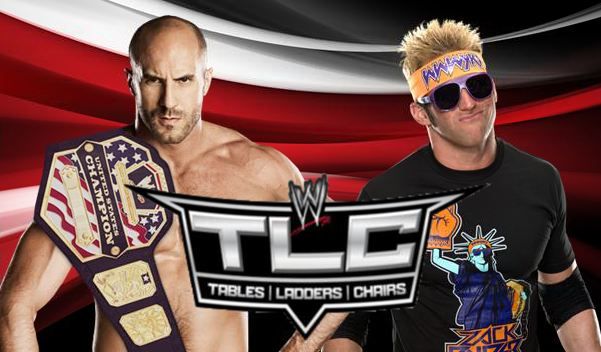 Antonio Cesaro has been United States Champion since defeating Santino Marella at SummerSlam, and has vowed to never lose the Championship to an American. Cesaro did not take kindly to been eliminated from the Survivor Series Elimination Tag Match by Zack Ryder, a man Cesaro says is not worthy of sharing the same ring as the US Champ. Ryder was granted a shot at Cesaro's title with an impressive victory over Dolph Ziggler, but Cesaro still refuses to take Ryder seriously. Having defending his title against veterans like Jim Duggan and Vader, Cesaro told WWE.com it will be the shortest US Title match of all time at TLC. Is Cesaro right, or will Ryder recapture the US Title 1 year removed from winning it at TLC 2011?

Mr Money In The Bank Dolph Ziggler is not scheduled for action, leading many to suspect he will cash in at TLC. On the pre-show, Vickie Guerrero's newest clients Joe Hennig and Ted DiBiase face Kofi Kingston and R-Truth in tag action.

TLC is where the seeds for WrestleMania feuds are planted, and with things set to heat up drastically with surprise twists and returns now would be the time to get into my BTB. For those who have not followed from the beginning, or like the sound of TLC but don't want to read through the last few pages...

Champions
WWE Champion – CM Punk (since Survivor Series 2011)
World Heavyweight Champion – Big Show (since Hell In A Cell 2012)
Intercontinental Champion – The Miz (since Hell In A Cell 2012)
United States Champion – Antonio Cesaro (since SummerSlam 2012)
Tag Team Champions – Rhodes Scholars (since Hell In A Cell 2012)

Roster
The brand split was ended two weeks ago by Mr McMahon.
Faces in blue, heels in red.

Alberto Del Rio
Alex Riley
Antonio Cesaro
Big Show
Big E. Langston (Yet to debut)
Brodus Clay
Christian
CM Punk
Cody Rhodes
Damien Sandow
Daniel Bryan
Darren Young
David Otunga
Dean Ambrose (Yet to debut)
Dolph Ziggler
Drew McIntyre
Epico
Evan Bourne [injured]
Great Khali
Heath Slater
Jack Swagger [inactive]
Jey & Jimmy Uso
Jinder Mahal
Joe Hennig
John Cena
Justin Gabriel
Kane
Kofi Kingston
Mark Henry [injured]
The Miz
Primo
R-Truth
Randy Orton
Rey Mysterio
Ryback
Santino
Seth Rollins (Yet to debut)
Sheamus
Sin Cara
Ted DiBiase
Titus O'Neil
Tyson Kidd
Wade Barrett
William Regal
Zack Ryder

Special Attractions / Part-Time Wrestlers

Triple H
Shawn Michaels
Brock Lesnar
The Rock
Undertaker
Stone Cold Steve Austin
Mick Foley
Kevin Nash
Diamond Dallas Page
Edge

Announcers

Raw: Michael Cole & Jim Ross
SmackDown: Josh Matthews & john Bradshaw Layfield
Main Event: Michael Cole & William Regal
Superstars: Josh Matthews & William Regal

Interviewers

Matt Striker
Scott Stanford

Managers

AJ Lee (Kane)
Vickie Guerrero (Ted DiBiase & Joe Hennig)
Paul Heyman (CM Punk)

Authority Figures

Vince McMahon (Chairman of the Board)
Jerry "The King" Lawler (Raw General Manager)
Booker T (SmackDown General Manager)
Teddy Long (SmackDown Assistant Manager)

Tag Teams / Stables

Rhodes Scholars (Cody Rhodes & Damien Sandow)
The Luchadors (Rey Mysterio & Sin Cara)
3MB (Heath Slater, Jinder Mahal & Drew McIntyre)
International Airstrike (Tyson Kidd & Justin Gabriel)
The Fortunate Sons (Ted DiBiase & Joe Hennig)
The Usos (Jimmy & Jay Uso)
Prime Time Players (Darren Young & Titus O'Neil)
Team Co-Bro (Santino & Zack Ryder)

Pay-Per-View Schedule

December 2012 – TLC (Tables Ladders and Chairs)
January 2013 – Royal Rumble
February 2013 – Elimination Chamber
April 2013 – WrestleMania 29
May 2013 – Extreme Rules
June 2013 – King Of The Ring
July 2013 – Money In The Bank
August 2013 – SummerSlam
September 2013 – Night Of Champions
October 2013 – TBA
October 2013 - Hell In A Cell
November 2013 – Survivor Series
December 2013 – TLC (Tables Ladders and Chairs)
January 2014 – Royal Rumble
February 2014 – Elimination Chamber
April 2014 – WrestleMania 30
---
The Rock | Undertaker | Triple H | Chris Jericho | Stone Cold
CM Punk | Dean Ambrose | Mark Henry | Daniel Bryan | Dolph Ziggler
Austin Aries | Jeff Hardy | AJ Styles | Bully Ray | Christopher Daniels
Re: The BTB Advertisement Thread
---
ECW 1/2/08 Preview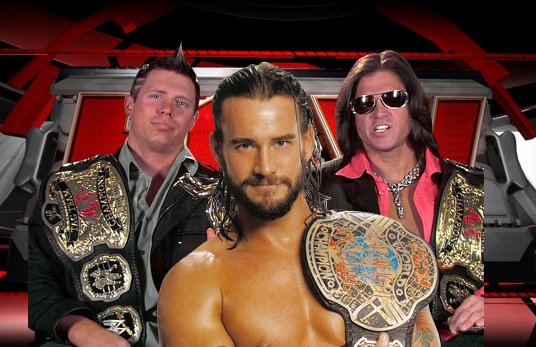 CM Punk, the ECW Champion, still doesn't have a #1 contender for his ECW Championship at the Rumble, this will change tonight, as ECW GM Armando Estrada has promised that a #1 Contender will be named. Something ECW has no shortage of is hungry challengers, from the dominant Big Daddy V to former ECW Champion and current WWE Tag Team Champion John Morrison, his partner the Miz, Shelton Benjamin and even ECW Legend Tommy Dreamer. All of these men could be #1 contender for the ECW Championship; the only question is who will it be?

Jack Swagger has been appearing on ECW television for weeks telling the WWE Universe how good he is. Now it's time to put up or shut up as it is 'The Real American' vs the rash Balls Mahoney. Can Mahoney humble Swagger. Or will he follow the success of two recently debuted ECW Superstars Kofi Kingston and Evan Bourne.

Confirmed Matches

Non-Title Match
ECW Champion CM Punk vs Mike Knox

Jack Swagger vs Balls Mahoney

---
---
Last edited by SpoonytheClown; 02-28-2013 at

03:40 PM

.
Learning to break kayfabe
Join Date: Mar 2013
Posts: 2
Points: 0
Re: The BTB Advertisement Thread
---
Monday night Raw this several weeks time activities the repercussions of the Expert of the Group, which saw the judgment Confirmed Champion, the Undertaker sustain his title in a bout' with SmackDown's Several H, Brock lesnar together with Bob Heyman decimate organizations Benefits and Bob Cena to become the 2002 Expert of the Group competitors champ and produce himself a taken at the champ come Summerslam. Expert of the Group also provided Stage Durable getting out competitive, Eddie Guerrero for the Offshore title and lastly for the Raw element, Vince McMahon won a steel cage go with against Ric Glimmer which saw Geebet McMahon and Arn Anderson make activities throughout. Vince forced Ric Glimmer to offer up his G.M recognize as Raw was staying without a Typical Manager.

Paul Heyman and Brock Lesnar are set to have themselves a celebration this several weeks a opportunity to respect the Expert of the Group achievements and the long run Summerslam title go with. Will aspects go as structured for Heyman and Lesnar or will there be someone that has something to say about it. Brock is also set to be in the top level and encounter someone who came near at the Expert of the Group but not enough- Rob Van Dam who looks to get himself and get coming back on a effective capability, can he drop the monster or will Brock once again be just too much.

In other action Invoice Amazing is set to cope with Serious Mom, however, Invoice Amazing has said that he will be having one Leader captain christopher Nowinski at ringside. Mr. Stanford the self declared genious from OVW is set to make his first overall look on Raw in his young career and be at ringside, to comprehend and analysis from near friend, Invoice Amazing. How will his pan out for Serious Holly? and will Leader captain christopher Nowinski be a significant element in this go with.

Newly crowned Offshore Champion Stage Durable is set to be here this night along with Kevin Nash, the Big Display, Booker T, Rico, Bradshaw, Increase Dudley and several more. Raw is where it is at and as we get into the Summer season months year, aspects are set to get red hot and it's a can't miss show.
Re: The BTB Advertisement Thread
---
ECW Champion Rhino Arrives in World Championship Wrestling With A Bang!
Click Here to Read What Happened!
Re: The BTB Advertisement Thread
---
House of Hardcore founder, Tommy Dreamer is expected to make a huge announcement this month regarding the promotion involving the one year contract with the Mid-Hudson Civic Center in Poughkeepsie, some huge signings and a rumored TV deal with TBS. Matt Hardy, Scott Steiner and various ECW originals are confirmed to be in talks with the company. More info will be uploaded soon.
---
Hulkamania is like a single grain of sand in the Sahara desert that is Macho Madness - Randy Savage
Re: The BTB Advertisement Thread
---

We are just six days away from the first ever In Your House ppv and on Monday Night Raw we have a huge main event tonight. For the first time ever we will see the WWF Champion Razor Ramon squaring off against Sycho Sid. Big Daddy Cool Diesel will be in Razor's corner tonight. Plus Bret Hart will be a special guest on the King's Court.

Raw and Superstars results are now up. You can also post your predictions for the In Your House ppv show. Link in sig.
---
WWE 2004: The Road to WrestleMania 21
Click here to read
Learning to break kayfabe
Join Date: Feb 2013
Posts: 149
Points: 0
Re: The BTB Advertisement Thread
---
ON THE NEXT
UWL 'SLAM!' WRESTLING!

Last week, manager JJ Dillon suggested it was time for Wahoo McDaniel to break away from good friend Roddy Piper because Piper was holding him back. Wahoo responded to Dillon's charges by chopping JJ down to the mat. JJ Dillon will speak again on this week's 'Slam!'. Will he continue to try and fan the flames of dissension between Wahoo and Roddy?

PLUS!

- Madusa battles Angelina Love

- 'Bad Boy' Brunzell sees action

- Another look at the new tag team coming to the the UWL, the Nasty Boys

- Buzz Sawyer vs. Harley Race

AND MORE!!!

Ep. 111 of 'Slam!' will be posted Monday or Tuesday.
Re: The BTB Advertisement Thread
---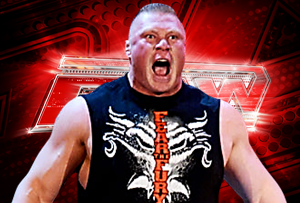 When Paul Heyman told John Cena he would "bring to sword" to slay John Cena's WWE Championship dreams, the WWE Universe was left wondering what he had in mind. The question was answered at TLC – as John Cena and CM Punk were scaling the ladder to grab the Championship belt, none other than Brock Lesnar appeared!
In a shocking turn of events, Lesnar rbought the pain to Cena in emphatic style, sending him crashing through a table and preventing him from ending Punk's WWE Championship reign. Punk seemed as confused as anyone, while Lesnar didn't take his eyes off Cena from the moment his music hit. Paul Heyman has a lot to answer for, and with confirmation that Lesnar is in the area we can expect another dramatic night on Monday Night Raw!
Also at TLC, despite a valiant effort Daniel Bryan was unable to capture the World Heavyweight Championship from Big Show. Who will step up next to challenge The Giant?
Perhaps the answer is Randy Orton, who is fresh off a thumping Tables match win over Alberto Del Rio. Orton sent Del Rio plunging through a pile of tables stacked 3 high, and it has been confirmed Del Rio will be out of action for months. The Viper promised to get back to his "dangerous best" – is anyone safe?
Cody Rhodes and Damien Sandow have confirmed they will excercise their rematch clause after losing the Tag Team Championships to Rey Mysterio and Sin Cara in a high-flying Ladder match at TLC.
After hinting that TLC would be the time for him to cash in his Money In The Bank contract, Dolph Ziggler did not appear at the pay-per-view. It remains a mystery when Dolph will cash-in, but he has promised that when he does it will "steal the show".
Former United States Champion Anontio Cesaro says he has a relevation to make tonight on Raw. Cesaro suffered the most shocking defeat of the night at TLC, dropping his title to Zack Ryder.
Going into his match against Ryback at TLC, Kane told the world he would prove he is still The Big Red Monster and that he is to be taken seriously. Nobody is going to deny that after Kane Tombstoned Ryback onto a steel chair at TLC. How will Ryback react?
Two weeks away from the return of The Rock, WWE Champion CM Punk will open Raw. He will likely have a few choice words for his Royal Rumble opponent – and for John Cena after once again defeating him to retain his title.
Confirmed for Monday Night Raw

John Cena will address the WWE Universe after failing to become WWE Champion.

Rey Mysterio & Sin Cara defend the Tag Team Championships against Rhodes Scholars.

MizTV featuring Randy Orton.

CM Punk discusses his win at TLC and upcoming title defense against The Rock.

Dolph Ziggler vs Daniel Bryan
SHOW NOW POSTED, LINK IN SIG
---
The Rock | Undertaker | Triple H | Chris Jericho | Stone Cold
CM Punk | Dean Ambrose | Mark Henry | Daniel Bryan | Dolph Ziggler
Austin Aries | Jeff Hardy | AJ Styles | Bully Ray | Christopher Daniels
Posting Rules

You may not post new threads

You may not post replies

You may not post attachments

You may not edit your posts

---

HTML code is Off

---