Re: The BTB Advertisement Thread
---
...iMPACT."The power of making a strong, immediate impression".
-A new era of professional wrestling is about to be ushered in. Get ready-

Coming soon to a BTB near you.
---
Last edited by Baldwin.; 06-28-2011 at

02:59 PM

.
Re: The BTB Advertisement Thread
---
IMPACT WRESTLING
Void
- An empty space; emptiness:
- Something experienced as a loss or privation
Re: The BTB Advertisement Thread
---
Missed Opportunities... Big Mistakes... Obliviousness... All crimes in the world we live in.


WWE 2009 - Reaching New Heights

Coming soon.
Re: The BTB Advertisement Thread
---
The WF BTB ... Version Three ... That Rhymes ...

It's coming back, and you're all going to be destroyed, so I hope you have your tin hats on and will be at the ready for the fun that ensues.
---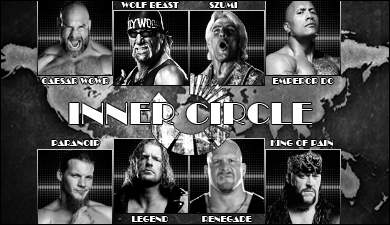 Re: The BTB Advertisement Thread
---
Capitol Punishment Preview and Predictions Competition is up in my thread, WWE: The TwoThousandAndEleven Diaries.

Winner of the Predictions Competition gets to influence the booking of a match for the next PPV and also wins a review.

The link to the thread is in my signature.
Re: The BTB Advertisement Thread
---
Wrestling "A sport in which two competitors attempt to throw or immobilize each other by grappling."
The new generation of professional wrestling is about to make an iMPACT. Get Ready.

Moron
Join Date: Mar 2011
Location: India
Posts: 1,388
Points: 0
Re: The BTB Advertisement Thread
---
WWE presents
SURVIVOR SERIES
Quote:

Survivor Series Elimination Tag Match:

Team RAW (The Undertaker, John Cena, CM Punk, Alberto Del Rio, Sheamus)
vs
Team Smackdown (Wade Barrett, Randy Orton, Mr. Kennedy, JBL, Batista)



When they refer to the Survivor Series Elimination tag match, they refer it to as 'not your usual tag team match'. I will go one step ahead. This match is 'not your usual Survivor Series Elimination tag match'. The WWE Champion's title is on the line as well as the World Champion's unparalleled ego.

Never before has being a part of the teams been such a big issue. When John Cena earned the spot on Team RAW, Jack Swagger went to lengths only he could think of in order to snatch that spot by polluting the WWE Champion The Undertaker's mind. Jack Swagger is confident that John Cena will turn on RAW at Survivor Series and hence his good friend RAW GM Eric Bischoff has announced that if Cena turns on RAW resulting in their loss, then The Undertaker will be stripped of his WWE Title.

On the other hand, there is the World Champion Wade Barrett. He has an impeccable record of leading stables to create havoc in WWE. This is also his first chance, and a big one at that, to prove himself as the leader of Smackdown just after winning his first World Title. And Barrett has done everything to gain any advantage possible. Barrett brought back Batista and Orton who were injured to his team, he played mind games with the devil himself making his decision to choose John Cena even tougher, and last but not the least, Barrett is 100% confident that his team will win at Survivor Series.

All the questions will be answered come Survivor Series when ten of the megastars of WWE collide in the ring. Don't miss this one!
Quote:

Intercontinental Championship match:

IC Champion Dolph Ziggler vs Mark Henry



Dolph Ziggler tricked Mark Henry into a title match a couple of months ago and with some help from his valet Maria, Ziggler won the IC title less than two months since his debut. Since then, Mark Henry has been in a bad mood. He wants his rematch and did anything he could to get it. When Henry hoisted Maria up for the World's Strongest Slam, Ziggler had no choice than to accept the rematch. However, Henry delivered the Slam on Maria. Come SS, there will be an angry giant and a furious champion in the ring. Who will win?
Quote:

No Disqualification Match:

Chris Jericho vs Edge



Things turned personal between these two when Jericho interfered and attacked Edge in his rematch with World Champion Barrett. Jericho considers Edge as someone who always got more than he deserved and who does not deserve any more title shots. Jericho hates Edge to the core and promises to demolish him at SS. Teddy Long announced this No Disqualification match so that this feud ends in a decisive manner.
AND MORE MATCHES !!!!!!!!!!!!!
Prediction Template:

1) Predict the winner(s) of each match.
2) Predict the survivor(s) in the Elimination Tag Match.
3) Do you think John Cena will turn on Team RAW. Yes/No?

The results will be put up within 48 hours.
Re: The BTB Advertisement Thread
---
Just reminding people that World Wrestling Entertainment: The 2002 Diaries is still going. Raw preview has been up for a while and so has Smackdown which I hope to get some more feedback on, that will be returned.
next show coming along smoothly shouldn't be much longer
---
Last edited by That Guy; 07-03-2011 at

02:13 AM

.
Re: The BTB Advertisement Thread
---
Quote: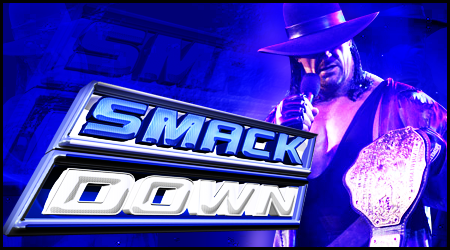 April 11, 2008 | Ford Center | Oklahoma City, Oklahoma

Friday Night Smackdown Preview

This Friday, Smackdown heads to the home state of famous WWE announcer Jim Ross and J.R. would say this show is sure to be a slobberknocker. And it will all be surronding the huge main event the General Manager of Smackdown Vickie Guerrero has booked. It will be another "test" for the World Heavyweight Champion The Undertaker when he faces Vickie's fiance Edge and his two prodigies, the Edgeheads Curt Hawkins and Zack Ryder.

Speaking of Vickie Guerrero, some wonder if tonight wil be her last night as the General Manager of Smackdown as it's been reported that the man that Tommy Dreamer and Stevie Richards talked to Vince McMahon about brining in as a potential replacement from Vickie last week -- will be in Oklahoma City! Could we see a change at the top of Smackdown tonight!

In the past few weeks since Matt Hardy's return at Wrestlemania we've seen a bitter rivalary respark itself between Matt Hardy and the United State's Champion MVP. Last week MVP attacked Hardy after his match with Chuck Palumbo leaving Hardy laid out in the ring just as Hardy to Smackdown's Most Valuable Player at Wrestlemania during the Money in the Bank Ladder Match. This week the United State's Champion has planned a huge welcome back party for his rival and former tag partner and it will take place in the VIP Lounge.

Ever since Wrestlemania when Ric Flair lost a retirement match to Shawn Michaels everyone has missed the Nature Boy, none more than "The Animal" Batista. The former member of Evolution took Ric's career and plans on living his career in honor of Nature Boy. Can he honor Flair with a win tonight when he faces the Monstorous Mike Knox?

Ric Flair is a major part of wrestling's past but Kenny Dykstra is one man that claims he will be a huge part of it's future. After demanding more air time last week Vickie Guerrero answered Dykstra's demands and put him in a match this week. How will the self proclaimed future do when he faces the fighting Irishmen Finlay.

Confirmed Matches
3-on-1 Handicap Match | Edge & The Edgeheads vs. World Heavyweight Champion The Undertaker
Batista vs. Mike Knox
Kenny Dykstra vs. Finlay

Plus

Matt Hardy joins MVP in the VIP Lounge

------
Yes it's back even though everyone probably forgot about it, but oh well I'll try to make you remember again. Smackdown is done and will likely be up in the next few days
WWE 2008: Bringin the Pain
That Shows now Posted all feedback is welcomed and appriecated
Re: The BTB Advertisement Thread
---
WWE Raw Preview, March 15, 2004


WrestleMania XX was one of the biggest nights in the history of the WWE. Last night Chris Benoit finally achieved his dream by becoming the new world heavyweight champion at WrestleMania. Tonight is Benoit's first night as champion and every superstar on the Raw roster will be having their eyes on the big prize to take the world heavyweight title away from him. What will Triple H and Shawn Michaels have to say about last night.

It may have been a bad night for HHH but last night Evolution defeated The Rock and Sock Connection at WrestleMania. What impact will Evolution make tonight on Raw. What will Chris Jericho have to say after he was betrayed last night by Trish. Plus The New Tag Team Champions The World's Greatest Tag Team who are now part of Raw will be in action tonight.

See all the fallout from last nights WrestleMania XX PPV tonight on WWE Raw.

Confirmed Matches
Tag Team Championship Match: The World's Greatest Tag Team vs Lance Storm and Val Venis
Victoria and Lita vs Molly Holly and Jazz
+ Much More
I will have the Raw show up in a few days.
---
WWE 2004: The Road to WrestleMania 21
Click here to read
---
Last edited by Kintaro; 07-04-2011 at

11:39 PM

.
Posting Rules

You may not post new threads

You may not post replies

You may not post attachments

You may not edit your posts

---

HTML code is Off

---