Learning to break kayfabe
Join Date: Dec 2003
Location: Ohio, USA
Posts: 90
Points: 0
Re: The BTB Advertisement Thread
---
The newest and debut episode of WWA Stampede has hit the airwaves. Hopefully you guys get a chance to check it out. Any review will be returned with a Hebtheeagle Harping review. Hope you enjoy.
Tag Teaming With James Ellsworth
Join Date: Jul 2007
Location: Ball So Hard University
Posts: 1,631
Points: 0
Re: The BTB Advertisement Thread
---
Just posted WCW vs WWF: The Monday night Wars BTB. It's a unique BTB concept that has me writing/competing head to head against a WCW mark/good friend of mine, to see who can win the Monday night wars this time around.. And it will all be decided by YOU!
The full details can be found here:
http://www.wrestlingforum.com/booker...l#post11417506
---
Last edited by pryme tyme; 05-07-2012 at

02:37 AM

.
Re: The BTB Advertisement Thread
---
Last call for predictions. Just need to finish the last match then I'll post it.
Extreme Rules 2011
St. Pete Times Forum, Tampa, Florida | 1st May 2011
In the main event of Wrestlemania Twenty-Seven, first time WWE Champion The Miz extended his reign as the so-called 'most must-see WWE Champion of all time' when The Rock's interference cost John Cena the contest. Since then, The Miz's ego has been blown further out of proportion, the Awesome One lauding his victories and lengthy title reign over anyone who comes asking, and anyone who doesn't. Meanwhile, we've seen Cena and The Rock 'call it even' on Raw, and now the former 'Champ' has his sights set on the championship he couldn't get his hands on at the Grandest Stage of Them All in Atlanta. Cena demanded another shot because of the ill means by which he lost the match at Wrestlemania, and in one of the last decisions made by the anonymous Raw General Manager, Cena was granted a shot after he pinned Alex Riley in tag team action. Now Cena and Miz are at one another's throats, each stating their case for why THEY are the rightful champion.
But there's a third factor. Triple H could NOT break the Undertaker's undefeated streak at Wrestlemania, and when he returned to Monday Night Raw, he made an immediate impact, hitting Riley with a Pedigree to make a statement that he was coming for the WWE Title. The following week, it was Cena as Special Referee as the Game beat The Miz, but Cena gave him an Attitude Adjustment after the bell, and this past Monday, Cena and Triple H went toe-to-toe, only for the WWE Champion and his associate Riley to end the bout in a No Contest with simultaneous chairshots. Tonight at Extreme Rules, these three men will fly the flag in the banner match type of the entire event; an Extreme Rules match, where anything goes and a series of weapons are sure to be used so that these three men, each with their individual grievances towards one another, can punish and brutalise as they see fit. Only one man can hold the biggest prize in the entire industry – will it be the 'most must-see WWE Champion of all time'? Or can John Cena retake the title that slipped his grasp so cruelly a month ago? Or will it be Triple H, desperate to recapture his fighting spirit after his loss to the Undertaker, who can win the title that has defined his career for over a decade?
Alberto Del Rio's victory in the 2011 Royal Rumble entitled him to a World Heavyweight Title shot at Wrestlemania, but when he tried to use his associate Brodus Clay to give him an advantage, the former NXT Rookie was stopped by Edge's ringside aide, Christian. Del Rio went on to lose that match, while Edge smashed in the hood of Del Rio's car in a post-match victory celebration. While Del Rio's night was nothing special in Atlanta, he immediately sought to put things right, claiming another World Title shot through questionable means the following Friday on SmackDown, and quickly assembling the 'Alberto Administration' of himself, ring announcer Ricardo Rodriguez, secretary Rosa Mendes, enforcers Brodus Clay and Chavo Guerrero, in addition to a trumpeter from a fiesta band to laud his accomplishments through music. Del Rio has since used the Administration to its full capability, including a brutal attack on Edge himself in which Del Rio, Clay and Guerrero left the Rated R Superstar flat on his back.
But Edge has never been one to take injustice lying down. He spoke to SmackDown General Manager Teddy Long about securing a Steel Cage Match against Del Rio tonight to counteract the presence of the Administration, and not two days ago on SmackDown he bludgeoned his former associate Chavo with a kendo stick for his actions against him. Tonight, Edge has to put his precious World Heavyweight Championship on the line once again, against a dangerous young opponent, inside one of the WWE's most unforgiving match types. Del Rio has promised to bring in a 'new era' for SmackDown, vowing to become the new leader of the Friday night locker room when he reigns supreme inside the cage tonight, while Edge has similarly raised the stakes, promising to run through the Administration with con-chair-tos after the match when HE walks out victorious. Del Rio is fighting for youth, Edge for experience; can the Rated R Superstar finally bury his demons and rid the WWE of one of its premier pests in the Alberto Administration? Or will Alberto Del Rio bring in the 'new era' on SmackDown with a famous victory over Friday nights' favourite hell-raiser?
It's strange to think that less than three years ago, CM Punk had just won his first World Heavyweight Championship and was the toast of the WWE Universe. Nowadays, the Second City Saint is a bitter, vengeful competitor, and his recent exchanges with Randy Orton have shown that.
Starting at WWE Royal Rumble in January when Punk cost Orton his WWE Title match, these two continued to trade blows and words as the weeks progressed towards Wrestlemania, with Punk claiming Orton's punt at Unforgiven 2008, the one that caused him to forfeit his World Title, was one that deserved the most vicious of punishments. The only problem – Orton had no intention of laying down and accepting said punishment, instead unleashing several more punts, this time on the members of Punk's New Nexus, including David Otunga, Mason Ryan and Husky Harris, none of whom have been seen on Raw since. At Wrestlemania, Punk failed to achieve retribution when Orton caught him with an RKO as the Second City Saint came off the top rope, but he kept on his quest the night afterwards, demanding another match with the Viper. Eventually, Orton agreed, desperate to get his hands on the man who refused to leave him alone and would plague him in any match leading to a title shot until he accepted his challenge. Again, however, there's a problem – Orton told Punk he wanted them to face off in a Last Man Standing Match, meaning this bout might not just be the end of the tale for these two men… it could mean the end of a career.
Between two men who despise everything about the other, who will go the extra mile and lay their opponent down for the ten seconds? Will Randy Orton once again reach into his sadistic depths to brutalise Punk? Or will it be the Straight-edge Saviour whose so-called 'faith' drives him to a performance capable of finally, finally getting his revenge by beheading the snake?
Speaking of rivalries that stretch back years, two men that have a storied past are SmackDown's Christian and Jack Swagger. Both ECW Champions in early 2009, Christian stole two wins at Backlash and Judgment Day, using an exposed turnbuckle and Swagger's singlet straps to pick up wins on those nights, respectively. While Swagger moved to Raw to pursue 'bigger things', the two met again at Wrestlemania XXVI in the Money In The Bank Ladder Match when Swagger's victory came after he bludgeoned Christian from the ladder with the briefcase. Four weeks ago, the pair collided again, as during Christian's match with Alberto Del Rio for a World Title shot, Swagger made a shocking appearance to cost Captain Charisma the bout.
Swagger told the world that Christian was the last person who deserved a shot at the World Heavyweight Championship when HE had been overlooked for so long; Christian, meanwhile, was hoping for a dream bout against his best friend Edge tonight. Instead, he walks into Tampa knowing he must make Swagger QUIT in order to bury his past and look on to a new future. That's no easy task, as the All-American American has claimed on several occasions, as while Swagger is somewhat of a submissions expert, Christian has never been a man specialising in breaking an opponent's will, instead opting for his tactics of cunning and speed. But with Swagger's cold backstage assault on his opponent two nights ago on SmackDown, it looks like Christian's ankle may be in no state to withstand Swagger putting it in the Ankle Lock again. Tonight is a true test of Christian's will – if he wants to be World Heavyweight Champion, the so-called 'Phenomenal Athlete' stands in his way, and he must find a way to make him quit, as well as possibly sidestepping the infuriating Michael Cole, if he wants to do so. It's going to be a merciless contest, and the winner will have to dig deeper than they ever have in their careers yet.
Extreme Rules marks the start of the new wrestling calendar after a heart-pounding New Year celebration at Wrestlemania Twenty-Seven; this also means it's time for many competitors in the WWE to make a fresh start. Two such men who want to put their Wrestlemania memories behind them are Daniel Bryan and Dolph Ziggler. While Bryan couldn't retake his United States Title against Sheamus due to a No Contest ruling, Ziggler was embarrassed by Snooki, Trish Stratus and John Morrison in tag team action. Both men are hoping to break through the proverbial glass ceiling, especially Ziggler, who's tasted barely ten minutes of the World Title back in February of this year and wants more. Neither man can stomach the other getting to the WWE Title before they do themselves, and this past Monday on Raw, they told each other why; Ziggler called himself 'perfection', in stark contrast to the man he called 'the original vanilla midget'. Bryan says his drive and will to compete at the highest level will lead him towards a vital win here tonight, and asked the question if Ziggler was ready for such a huge contest. They've exchanged words – Bryan even took it one step further when he put Ziggler in the LeBell Lock on Raw a few weeks ago, and it's clear that both these men have a point to prove in a Ladder Match sure to be filled with athleticism, risk-taking and most of all, the desire to just out-SHOW the other. This match is about pride between two men who would love nothing more than to unhook that contract, securing a WWE Title shot at Over The Limit, and possibly more importantly, denying that chance to the other man. It's Bryan and Ziggler, two youngsters gunning for the biggest chance of their lives, in a combustible environment – will Gail Kim or Vickie Guerrero make their mark? Or will it just be pure competition between two of Raw's most talented young superstars?
On the first SmackDown after Wrestlemania, Wade Barrett and the rest of The Corre beat the team of the Big Show, Kane, Kofi Kingston and Santino Marella in a rematch of the humiliating defeat they suffered in Atlanta. That Friday night, Barrett dealt Santino the Wasteland to declare The Corre's momentum well and truly re-founded, and since then, he's been determined to make sure his Intercontinental Title has stayed in his grasp. Tonight, however, he faces a huge challenge; he has five men to contend with in a Hardcore, Elimination version of the traditional Six-Pack Challenge, with the last man not pinned or made to submit leaving Tampa with the title. Barrett faces one haunting issue, though – after the lights went out in his match with Kofi Kingston, the Englishman went on a 'hunt' to discover who was responsible, only to unearth nothing and face a ten thousand dollar fine from Teddy Long because of the roughness of his actions. He stood tall two nights ago on SmackDown after his team were victorious in the main event, but with Barrett at the moment, it seems that nothing is assured.
And Barrett's competition are no pushovers, either. Rey Mysterio is a former two-time World Heavyweight Champion; Cody Rhodes beat the Ultimate Underdog at Wrestlemania under controversial circumstances and the pair have been at each other's throats ever since, a rivalry stretching back to when Mysterio forced Rhodes to wear his plastic mask by accidentally breaking his nose. Elsewhere in the field, Barrett must contend with the man he won the title from, the athletic former three-time Intercontinental Champion Kofi Kingston, as well as the exciting Trent Barreta. Drew McIntyre, the last man in this match, has his own problems with Barreta, calling him an 'insubordinate, petulant child', and those issues could well explode in tonight's match-up as well. In such a dangerous, first-time-ever contest, these six men will vie for one of the WWE's most storied titles, and it's not going to be down to the best wrestler here – it'll be who can adapt the quickest to their hardcore surroundings.
John Morrison, despite winning alongside Trish Stratus and Snooki at Wrestlemania Twenty-Seven, has had a terrible few weeks in the aftermath of it. Starting with a loss to United States Champion Sheamus twenty-four hours afterwards, Morrison's new wrestling year got worse when he was Brogue Kicked over the crowd barricade, and understandably denied a title shot when he campaigned for it afterwards. Eventually, a win over William Regal was enough to secure him a title shot thanks to the input of Raw General Manager Jerry "The King" Lawler, much to the disdain of the reigning champion. The Celtic Warrior, who lost to Morrison several times at the end of last year when he was King of the Ring, wanted to put the Prince of Parkour out of his mind and move on to new pastures. However, he must deal with Morrison once again, and given the high-flyer's tendency to pull out stunning wins when you least expect them, Sheamus' undefeated run since winning the title may be under severe threat.
But this is Extreme Rules, which means there's a second line to this match; Diva's Champion Eve Torres has been plagued by the ambitions of the Red Carpet Diva, Melina, and it's for that reason that Jerry Lawler made this match a Winner Take All tag team affair, with Morrison and Eve teaming up to face Sheamus and Melina. Moments after the announcement on Monday night, Sheamus hit Morrison with a Brogue Kick, while Eve took a Superkick to the jaw from her respective opponent, and it could just be that same killer instinct that decides who leaves with two of Raw's titles here tonight in Tampa. In this bout, it's men against men and women against women, and the first fall WILL result in a title changing hands, as either Sheamus or Eve are destined to lose their title when the bell rings to signal the end tonight. Will John Morrison finally prove that he has the 'edge' that so many people have doubted he has? Will Sheamus finally prove the opposite – that Morrison just isn't of the calibre to be a champion in the WWE? Will Eve Torres pay back Melina for all the underhanded attacks and brash words? Or will the Red Carpet Diva claim her place at the top of the WWE's women's division like she's been suggesting for weeks on end?


Big Show and Kane have held the WWE Tag Team Titles before, and when they did, they shook the foundations of the WWE, both metaphorically and literally. When they made their return to the ranks of WWE tag team action in early 2011, they found themselves matched up against the current champions in the form of The Corre's Justin Gabriel and Heath Slater. While normally no team poses a threat to the World's Largest Athlete and the Big Red Machine, Gabriel and Slater have done their best to disrupt the behemoths' usual path of destruction by picking up singles wins over each of their opponents in the lead-up to tonight's event. The most recent of these came this past Friday on SmackDown when Gabriel's Drop Toe Hold brought Big Show's head crashing into the middle turnbuckle, giving him the opportunity to unleash the deadly 450 Splash to collect the win. While Gabriel and Slater have certainly shown their talents inside the ropes recently, they've come under fire from various critics for their possible upcoming struggle in putting either of their opponents through a table. Kane and Show have done such an act as recently as two days ago, with both Tag Team Champions going through the same table courtesy of simultaneous Chokeslams, and now the pressure is on in this bout to see whether the two young champions can step up against the heaviest team ever to hold championship gold in WWE history. Slater and Gabriel might be the champions, but their champion's advantage is well and truly nullified in this match – can they somehow find a way to overcome their monstrous opponents, especially with the whole of the St. Pete Times Forum sure to be cheering on the challengers?

~ Prediction Template ~

WWE Championship – Extreme Rules Match
The Miz (c) vs John Cena vs Triple H

World Heavyweight Championship – Steel Cage Match
Edge (c) vs Alberto Del Rio

Last Man Standing Match
CM Punk vs Randy Orton

I Quit Match
Christian vs Jack Swagger

No. 1 Contender To The WWE Title – Ladder Match
Dolph Ziggler vs Daniel Bryan

Intercontinental Championship – Six-Pack Hardcore Elimination Challenge
Wade Barrett (c) vs Kofi Kingston vs Cody Rhodes vs Rey Mysterio vs Drew McIntyre vs Trent Barreta

United States and Diva's Championships – Winner Take All Match
Sheamus (c) and Melina vs John Morrison and Eve Torres (c)

WWE Tag Team Championships – Tag Team Tables Match
Justin Gabriel and Heath Slater (c) vs Big Show and Kane

1. Predict the match order.
2. Who will take the fall in the Winner Take All match?
3. Who will be last eliminated in the Six-Pack Challenge?
4. What will be the shortest match?
5. What will be the longest match?
6. How many titles will change hands? (at least one because of WTA)

Learning to break kayfabe
Join Date: Dec 2003
Location: Ohio, USA
Posts: 90
Points: 0
Re: The BTB Advertisement Thread
---
looks really good, Melvis. I wish I had your ability when it comes to those hype things.

Reminder: WWA Statement is up, and will be for a another day or two until the debut of WWA Anarchy.
Tag Teaming With James Ellsworth
Join Date: Jul 2007
Location: Ball So Hard University
Posts: 1,631
Points: 0
Re: The BTB Advertisement Thread
---
I'VE POSTED MY FIRST EVER
Check it out, I personally love how the inaugural RAW turned out. It had me getting excited just writing some of the matches/segments. It's a brand new BTB so if your looking for something new give it a shot! WWF vs WCW: The Monday Night Wars!
---
Last edited by pryme tyme; 05-08-2012 at

08:01 PM

.
Re: The BTB Advertisement Thread
---
Quote:

ECW Hardcore TV #1 Preview
January 13th, 2001 - ECW Arena; Philadelphia, Pennsylvania
Extreme Championship Wrestling is still here despite what marks have been filling the internet with and ECW is here to stay! Hardcore TV will be brought to you from the place we like to call home, the ECW Arena in Philadelphia and as the arena has come accustom to, there will be hardcore action throughout the night!
Hardcore TV has a thrilling main event set with the new ECW World Heavyweight Champion, 'The Man Beast' Rhino defending his other championship, the ECW TV title against Johnny Swinger, whom Rhino left decimated at Guilty As Charged along with 'Da Blue Guy' Blue Boy & shockingly, even Dawn Marie wasn't safe from Rhino's path of destruction. Swinger will have his work cut out for him for sure as Rhino has been destroying everyone that has been put in his path.
Things didn't completely work in The Network's favor at Guilty As Charged, though. As Rob Van Dam answered Rhino's challenge for the ECW World Championship, Jerry Lynn sneak attacked 'The Whole F'N Show' and as a result, Guilty As Charged were treated to an impromptu main event with Lynn & Van Dam. These two aren't strangers to competition with each other but, Jerry Lynn has not beat Rob Van Dam as much as Rob Van Dam had beat Jerry Lynn so Lynn had a lot to prove and Cyrus was expecting victory for the Network, as plans will be, plans will go arise as Lynn was unsuccessful yet again after taking Rob Van Dam to the limit and fell victim to the Van Terminator and once again was pinned by 'The Whole F'N Show' Cyrus & The Network will surely have something to say regarding what went down at Guilty As Charged, what that many be, we don't know, the only way to find out is by checking your local TV listings and hoping Hardcore TV is available for your area and watching!
Also scheduled for Hardcore TV, 'Amish' Roadkill will be facing 'Little' Guido Maritato in a one on one match, a victory from Guido would surely put the Full Blooded Italians in contention for a tag team title shot but, Roadkill is no easy feat, having held the ECW Tag Team Championships with partner, Danny Doring for over a month, the duo are quickly solidifying themselves as one of the best tag teams in pro wresting today. Also appearances expected from 'Nasty' Nova but, will Chris Chetti return to Hardcore TV much like he did at Guilty As Charged? 'The Innovator Of Violence' Tommy Dreamer & 'The Enforcer' CW Anderson are also expected to address what went down in their brutal I Quit match and much, much more! Be sure to tune in to Hardcore TV with 'The Voice of ECW' Joey Styles bringing you commentary from The Nest!
Confirmed Matches:
'Amish' Roadkill (w/Danny Doring) vs. 'Little' Guido Maritato (w/Tony Mamaluke & 'Big' Sal E. Graziano)
Rhino © vs. Johnny Swinger (w/Simon Diamond) - ECW TV Championship
Show posted. Link in sig. Check it out!
Learning to break kayfabe
Join Date: Jul 2003
Posts: 17
Points: 0
Re: The BTB Advertisement Thread
---
I'm to the first PPV in the timeline of posting here, so I'll accept some free advertisement! This is one of my favorite WCWA PPVs in the 8 years I've been doing it
_______________________
WCWA HURT
Live from the Hammerstein Ballroom in the heart of New York City
Saturday, January 21st 2006
Official theme song: "Hurt" by Johnny Cash
MAIN EVENT
Finals of the WCWA Heavyweight title tournament
WCWA World Heavyweight title match
All parties banned from ringside
Three Way Elimination Match
Chris Hero
versus
Eddie Kingston
versus
The Messiah
Following the immediate and unexpected release of WCWA World Heavyweight champion Spanky at the relaunch of WCWA, as well as undisputed number one contender Samoa Joe, AND the previous number one contender Chris Jericho AS WELL AS the last champion in Kurt Angle.. WCWA was in a hell of a predicament. The World Heavyweight title scene was essentially flushed. Other top contenders for the title included Jay Reso, who also left the company. You'd think the guy booking this stuff would have a better handle on things.. On the second edition of
Synthetic
, a tournament was set in motion to determine the contenders for the World Heavyweight title. The top six contenders were determined, and those six men were paired into three one on one matches. The winners of those three matches advanced on to this three way dance at
HURT
. In the first match, Chris Hero defeated The Necro Butcher in a match that set the stage for the rest of the tournament, no disqualifications and no count out. In the second week of the tournament, on the third episode of
Synthetic
, Eddie Kingston pulled off a shocking upset, defeating the one "national name talent" in the tournament in former Extreme Championship Wrestling Heavyweight champion, and ally of Chris Hero in the Kings of Wrestling, Sabu. Following Kingston's win, amidst a sea of Kings of Wrestling personalities and BLK Out colleges, Hero and Kingston had their first face off, center ring. The Messiah drew the most shocking "qualifying round" of anyone, defeating Lance Storm center ring, with a submission! This match has all the makings to be one for the ages.. And it will determine the brand new WCWA World Heavyweight champion. In late breaking news, WCWA owner Dave Lenker has passed down the ruling that all parties, be it BLK Out, Kings of Wrestling, or friends of The Messiah, will be banned from ringside, keeping this match exclusively to the combatants actually involved in the contest.
Finals of the WCWA International Title Tournament
WCWA International title match
Delirious
versus
Chuck Taylor
Likewise to the WCWA World Heavyweight title, the International title was also vacated, when CM Punk was signed to a contract with the World Wrestling Entertainment. While we here in WCWA know he'll never do anything in the WWE beyond jobbing on Heat, we had no choice but to remove him of the International championship. At the
Wargames
Pay Per View, it was a fifteen man battle royal that determined the number one contender to Punk's championship, and SeXXXy Eddy falling in defeat. At the
A Fall From Grace
Pay Per View, WCWA owner Dave Lenker brought in a hired gun in professional wrestling legend Abdullah the Butcher to try to get the championship away from Punk.. But again, Punk walked away with the title. In the end, Punk simply had to be stripped of the title. On the debut edition of Synthetic, a tournament began to crown a brand new International champion. In the opening rounds, Chuck Taylor defeated Diehard Dustin Lee, "Spyder" Nate Webb defeated Chrisjen Hayme, Trent Acid defeated Beef Wellington, and Delirious defeated Jimmy Jacobs. In the second round, it was Taylor defeating Acid and Delirious besting Webb. Now, with only two men left in the tournament, they will face off to crown the new WCWA International champion. Will it be "Sexy" Chuck Taylor and his hate for children or "The Lizard Man" Delirious and his incoherent babbling? Only time will tell.
WCWA Death Match Title Match
Barbed Wire Nets Death Match
JC Bailey ©
versus
Drake Younger
At the
A Fall From Grace
Pay Per View, Drake Younger came short of capturing the WCWA Death Match championship in a BARBARIC Barefoot Thumbtacks Ladder Match, a match that saw both men barefoot and falling in thumbtacks as such several times. In the end, it was Bailey who left
A Fall From Grace
with the Death Match title in hand, a fact that absolutely sickened Younger. In the weeks leading into
A Fall From Grace
, Younger aligned himself with the Kings of Wrestling stable and committed himself to destroying hardcore wrestling from the inside and forever ridding it from WCWA. Younger promised to destroy the WCWA Death Match championship once he won it at
A Fall From Grace
. One has to assume that Younger has the same plans should he win at
HURT
. The ante has been upped for HURT, as these two barbarians will do battle in a first time ever match up in WCWA, a barbed wire nets match. Nets of woven barbed wire will sit around ringside, ready to rip apart, maim, and mangle whoever lands in them. This match has the potential to steal the show with a death defying performance like no other!
WCWA World Television Title Match
Beef Wellington ©
versus
Marty Jannetty
One could say that Marty Jannetty did not deserve the initial shot he received at the WCWA World Television title at the
A Fall From Grace
Pay Per View. Jannetty has been with the company since the VERY beginning, appearing on the second ever television episode of
WCWA Titans
, within the first month of the company's existence. In the time that Jannetty has been with WCWA, he has been beaten by women, announcers, women announcers, referees and has been mauled, beating, mangled, and jobbed out in every way imaginable. He's been beaten by a who's who of professional wrestling. From the Bret Harts, to the Shawn Michaels, to the Shane Douglas, all the way to the Brandon Prophets and Barry Darsows of professional wrestling.. They all have one thing in common.. They've all beat Jannetty in WCWA. So why is he receiving a title shot, much less a title rematch? When asked for comment, Wellington proclaimed "I don't get paid to work hard. I barely get paid.". We'll accept that answer.
WCWA World Tag Team titles match
Ladder Match
The Backseat Boys © w/ Jim Cornette
versus
BLK Out
The Backseat Boys and the WCWA Tag Team titles have gone hand and hand for almost a year now. The Backseat Boys defeated Elix Skipper and Christopher Daniels for the titles and have reigned on top of the Tag Team division since then. In their time as champions, they've beaten, battered, and banged their opposition to the point there WAS NO opponents left. The Backseat Boys grew to such prosperity that one manager wasn't enough for them. They needed two. And thus they brought in the legendary manager of tag team golden pairs.. Jim Cornette. In time, Danger seen the writing on the walls, eventually leaving the duo. Danger herself challenged for the Tag Team titles, teaming with the Necro Butcher in a losing effort at
A Fall From Grace
. Now, The BLK Out finally has the chance to shut up the Backseat Boys for good, with Allison Danger in their corner. To up the stakes about ten feet, this match has been made a ladder match! Will the BLK Out capture the gold or become just another notch on their Tag team belts.
Women's Grudge Match
LuFisto
versus
Mickie Knuckles
Mickie Knuckles entered the WCWA quickly and with an impact, immediately attacking LuFisto. When WCWA management didn't immediately confront the issues between the two girls, Knuckles took it into her own hands, donning the hood as a member of Los Conquistadors (affectionately deemed "Conquistador Los Chi Chi's by Shane Douglas) and entered herself in the Junior Heavyweight battle royal, brawling with LuFisto the entire time and eventually eliminating "The Queen of Hardcore". In the coming weeks, Knuckles revealed the reasoning for her deep seated hatred for LuFisto, all laying in the tag name of the "Queen of Hardcore". Knuckles took great exception to LuFisto assuming the role and looks to dethrone LuFisto of her crown forever at
HURT
.
Steel Cage match
Joey Eastman will be handcuffed to Allison Danger at ringside
Brain Damage
versus
Joker
Brain Damage has been arguably the most dominating, destructive force in WCWA to date. A glance at his win-loss record won't tell a story.. But the tale that the tapes show when you watch the wars he's had are more than enough to back up what Brain Damage says.. His match with the Necro Butcher at
King of the Death Matches
was deemed by and far the SICKEST match of the tournament. Following an outright war with Samoa Joe at
A Fall From Grace
that left referees, time keepers, Arsenal, and camera men in the broken path, Brain Damage seemed unstoppable. He even went as far as destroying BLK Out as a stable.. And perhaps this is where the line was crossed. In his beating on BLK Out, he delivered a deadly package piledriver off the ring apron through a table to BLK Out manager Allison Danger.. Something so vile that someone rarely seen in WCWA, the muscle of BLK Out, Joker, reappeared. Joker, a decorated military man who has had multiple tours of Iraq, seen his soldiers die at the hands of this Terminator, and was ready for war that week on
Synthetic
. Since then, Joker has been deep in training, preparing himself for the war that is sure to come with Brain Damage at
HURT
. To end the battle once and for all, WCWA management has declared that this match will be fought inside of a fifteen foot high steel cage, with managers Joey Eastman and Allison Danger handcuffed together at ringside.
WCWA Menage Et Trois Tournament First Round Match
WCWA Junior Heavyweight title match
Jack Evans ©
versus
Hardcore Evil Ninja #2
versus
Ricochet
The first Menage Et Trois tournament match, Jack Evans does as he will do through the tournament, defending the Junior Heavyweight title. Should Evans lose this match, he will lose the Junior Heavyweight title. All the matches in the Menage Et Trois tournament are one fall to a finish, meaning Evans could lose the title without even being involved in the fall. If Evans loses the title, the winner of the fall will continue to defend the title all the way through the finals. At HURT, Evans faces a big challenge, as he faces the Hardcore Evil Ninja #2. Hardcore Evil Ninja #2 is the more hardcore and more evil of the two Hardcore Evil Ninjas. Supposedly so hardcore and evil that he MAY have killed Hardcore Evil Ninja #1. Also in the match is Ricochet, who will be making his WCWA debut. It could be one hell of an accomplishment for Ricochet to win the Junior Heavyweight title in his debut. Who will survive??
WCWA Menage Et Trois Tournament First Round Match
"Diehard" Dustin Lee
versus
"Delicious" Darin Corbin
versus
"Pure Dynamite" Billy Roc
In another first round match in the Menage Et Trois tournament, three participants look to advance to the second round. Three enter, but only one will advance in this one fall to a finish first round tournament match. It will be "Diehard" Dustin Lee doing battle with "Pure Dynamite" Billy Roc and "Delicious" Darin Corbin. Only one man will advance in this battle of three men with cool aliases.
Plus, for the first time ever, WCWA will present a special one hour pre-show for HURT on the HBO network. This special will feature a total of two more matches, in addition to the Pay Per View portion of the card.
Pre-Show Match
The Necro Butcher
versus
"Ravishing" Ryan Cruz
Following the giant pull apart brawl on Synthetic between The Necro Butcher & Joey Eastman Worldwide member Brain Damage, Necro came looking for revenge on any and all JEWs. Unfortunately, most JEWs booked ahead of time and are occupied, except Ryan Cruz. In the final hour before HURT, it will be the Necro Butcher battling Ryan Cruz..
Pre-Show Match
Michael Nakazawa & SeXXXy Eddy
versus
Arsenal & Chris Mordetzki
On the last episode of Synthetic, "The Masterpiece" Chris Mordetzki made his shocking appearance, attacking Joel Gertner and revealing himself as the hired guns for Arsenal, who is long tired of being a laughing stock. Considering Nakazawa and Eddy quite enjoy being a laughing stock, this one should be quite interesting. With the new point system in play, this tag team encounter could definately be a jump start for one team towards a tag team titles shot, as neither team has any points.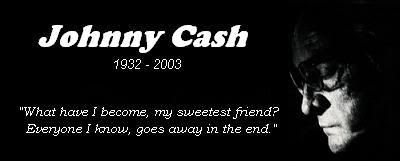 Registered User
Join Date: Apr 2012
Posts: 20
Points: 0
Re: The BTB Advertisement Thread
---
GWA Wednesday Night Mayhem has been posted and a lot of things are starting to unfold, but much more to come in the near future. I hope you enjoy the show and any thoughts are always welcomed.


Now onto the PPV, "When World's Collide!"






Second Round matches in the World Heavyweight Title Tournament:

Bryan Danielson versus Sheamus

Chris Jericho versus ????????


Finals of the World Heavyweight Title Tournament:

???????? versus ?????????


GWA World Tag Team Titles:

Beer Money versus The Natural Gems


World Television Title Match:

Wade Barrett(c) versus To Be Determined


GWA Knockout's Title Match:

Velvet Sky versus Madison Rayne



Wheelman for James Ellsworth
Join Date: Jan 2011
Posts: 501
Points: 0
Re: The BTB Advertisement Thread
---
WWE Monday Night Raw Preview-25/7/05

Tonight is all set to be a huge night for the superstars of Monday Night Raw as last week saw the shocking return of the World Heavyweight Champion, Batista! The Animal returned to save the World's Largest Athlete, Big Show who was in a whole world of trouble following his match with Mark Jindrak as the demonic Kane assaulted the former World Champion before placing a steel chair around the leg of the giant. In a moment of horror for all the fans in attendance, as well as those watching at home, Shawn Michaels, per order of Eric Bischoff, then scaled to the top rope and looked set to come crashing down on to the steel, crushing Show's leg in the process. That was when the champion returned however, several weeks ahead of schedule following a severe rib injury sustained at the hands of the Big Red Machine. Batista though would NOT get his hands on Kane, who managed to escape his advances thanks to the wily Eric Bischoff. Instead Batista sent a stern message to Raw's General Manager as he delivered a devastating BatistaBomb to Bischoff's 'Personal Employee', Shawn Michaels. We have been promised to hear from the World Champion tonight on all things relevant, including his title match at Summerslam with Kane, his dealings with Eric Bischoff, how his injury is healing as well as just why he targeted Shawn Michaels last week. You won't want to miss it!

Also confirmed for tonight is a monster and believe me, it is a MONSTER main event. The number one contender to the World title, Kane will take on the man he savagely assaulted last week and almost ended his career, Big Show. These two have a history together and tonight will no doubt further that as the World's Largest Athlete will look to gain a measure of payback on what went down last week. How will Kane deal with an angry giant? What will Show look to put the Big Red Machine through? Tune in to find out.

Another two matches are confirmed for tonight's show, the first of which has huge implications concerning the Intercontiental Championship. Shelton Benjamin has been robbed time and again of the gold by Muhammad Hassan and his Arabian Entity, with Benjamin pleading for one more, fair opportunity. Charlie Haas meanwhile, Benjamin's tag team partner has been focusing on the World Tag Team titles, telling Shelton that they should simply focus on being a team again. Benjamin has refused however, stating that they can become a team again when he wins back his Intercontiental title, something that hasn't sat all that well with Haas. Tonight though, despite knowing his partner wants him to move away from singles action, Benjamin has placed all his trust in Charlie Haas to earn him one more shot, one more opportunity at his beloved Intercontinental title in what is all part of a devious plan by the champion Muhammad Hassan.

Hassan, knowing full well of Haas' reluctance to see Shelton chasing him, laid down the challenge for tonight. Hassan will take on Charlie Haas with the stipulation being, if Haas wins, Benjamin gets his title shot. But if Hassan wins, Benjamin will never receive another title shot whilst Hassan holds the gold. Who will come out on top in this delicate situation? Will Charlie Haas really give it his all to see his partner succeed? It promises to be explosive.

The third and final confirmed match for here tonight on Raw is the second part in a three week series of Tag Team title defences. Last week saw the Dudley Boyz defeat the Basham Brothers in a griping contest. Tonight the Dudleyz defend their gold again, this time against the young up and comers, Ken Doane and Nick Nemeth, the Platform to Perfection. Will the undefeated youngsters shock the world and become champions or will the Dudleyz experience shine through? It's the present versus the future, tonight!

Also, tonight we have been promised a 'Special' video from Captain Charisma, Christian regarding his Summerslam opponent, Ric Flair. What has the weaselly leader of 'Peeps' got up his sleeve? Plus, Chris Jericho will NOT be on Raw this week due to the devastating ambush by his rival Edge last week, how will the Rated R Superstar react to taking out his long term rival? Find out all this and more, LIVE on Monday Night Raw.

Confirmed for Raw:

Kane vs. Big Show

World Tag Team Titles:
Dudley Boyz© vs. The Platform to Perfection; Ken Doane and Nick Nemeth

Charlie Haas vs. Muhammad Hassan
(If Haas wins, Shelton Benjamin gets an Intercontiental title shot; If Hassan wins, Benjamin will not receive another opportunity so long as he's the champion)

Also;

We will hear from the World Champion, Batista!

And;

A 'Special' video from Christian!




Now posted!
Re: The BTB Advertisement Thread
---
Friday Night Smackdown 'Live!'
Friday 12th December 2008
Verizon Wireless Arena
Manchester, New Hampshire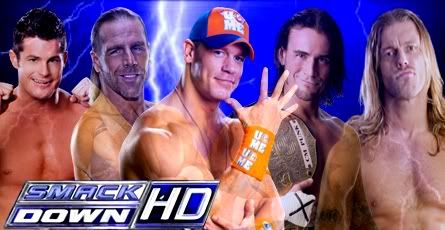 Click here to check it out!

Includes
The final to the 32 man tournament to determine the number one contender for the World Heavyweight Championship at Night of Champions!


Posting Rules

You may not post new threads

You may not post replies

You may not post attachments

You may not edit your posts

---

HTML code is Off

---