Wheelman for James Ellsworth
Join Date: Jan 2011
Posts: 501
Points: 0
Re: The BTB Advertisement Thread
---
WWE Monday Night Raw Preview- 11/7/05- Phoenix, Arizona

Monday Night Raw emanates this week from Phoenix and it will emanate WITHOUT it's World Champion. Last week saw Batista not only subjected to a Four-On-One Handicap match against the Arabian Entity but also saw the Animal the victim of a heinous assault by his opponent come Summerslam, the Big Red Machine, Kane. Kane has been under the spell of Raw's General Manager, Eric Bischoff ever since returning at Vengeance and the GM once again got one over on the World Champion last week. Bischoff has targeted the Animal after successfully capturing Shawn Michaels services at Vengeance and last week Bischoff even placed the Heartbreak Kid in charge of Raw, stating that the Showstopper would do his every request. Michaels however had left the building by the time Batista's match began and this allowed Bischoff to weasel his way in, clearly tricking both Batista AND Shawn Michaels. Bischoff then goaded Batista towards the back, only for his path to be cut off by the rampaging Kane who would strike, delivering a brutal choke slam off the stage to a helpless Batista. It was confirmed earlier this week that Batista suffered a rib injury and will miss several weeks of action, perhaps even throwing the World title match at Summerslam into doubt.

Tonight, Kane WILL be in action and he will be up against yet another man Eric Bischoff has had his issues with of late, Chris Jericho. Bischoff will no doubt want Jericho to suffer the same fate as Batista and it is going to take a huge effort from Y2J to survive this challenge. What will the destructive GM have up his sleeve in this one? How far will Kane go this week? What role will Jericho's rival Edge play in this thing tonight? And will Shawn Michaels finally speak up on just how he's feeling being the 'Personal Employee', being the subject of Eric Bischoff's twisted games?

Confirmed for tonight and KICKING OFF the show will be Captain Charisma hosting the Peep Show and his guest? None other than 'Double A', 'The Enforcer' himself, Arn Anderson!! Anderson is a long time friend of Christian's bitter rival Ric Flair and will no doubt be giving Christian an earful over his recent actions. Christian will face Flair at Summerslam with Flair's career hanging in the balance. AA is bound to have something in store for the cocky Captain Charisma but what will Christian have in mind to ask the former Horseman? It is sure to be a blockbuster way to kick off Raw!

Speaking of Ric Flair, he too will be in action on Raw and it will be a hell of a challenge for the Sixteen time World Champion as he must take on 'The Protégé' Mark Jindrak! Jindrak has been hugely impressive since aligning himself with William Regal, dismantling the Big Show at Vengeance and will now get another big opportunity tonight when he faces Flair. A win for Flair would no doubt see his confidence soar heading into Summerslam while a win for Jindrak would continue to see his stock rise. Who will leave Phoenix with the momentum behind them?

Two more big match ups are also scheduled for Raw. The first of which will see the young tag team of Ken Doane and Nick Nemeth take on the Basham Brothers! Doane and Nemeth; The Platform to Perfection are undefeated since joining the Raw ranks, knocking off the tag champs in the process last week. The Bashams are seeking gold also and a win here would no doubt catapult them into the title hunt. Who will walk out one step closer to gold?

And the Intercontinental Champion will also be in action as Muhammad Hassan will go one on one with Charlie Haas. Haas' tag team partner Shelton Benjamin has fell short in his efforts of late to recapture the Intercontinental title but a win here tonight for Haas would no doubt propel the duo back into the title mix. Haas accidentally cost Benjamin last week in his match with Edge and he'll be keen to make up for that error this week by taking his partner's rival down a peg. Hassan on the other hand will want to add more misery to Benjamin and Haas' recent woes.

You won't wanna miss this blockbuster edition of Monday Night Raw!

Confirmed for Raw:

Kane vs. Chris Jericho

Intercontinental Champion Muhammad Hassan vs. Charlie Haas

Ken Doane and Nick Nemeth vs. The Basham Brothers

Ric Flair vs. Mark Jindrak

Plus;

The Peep Show! Special Guest: Arn Anderson
Re: The BTB Advertisement Thread
---
Re: The BTB Advertisement Thread
---
Quote:
WWE Thursday Night Smackdown Preview May 20th, 2004

Coming off a brutal Judgment Day, tonight the superstars of Smackdown roll into the gambling capital, Las Vegas, Nevada.

Immediately after Judgment Day went off the air, in a rather heated affair with Brock Lesnar and Kurt Angle, who were both unsuccessful in their respective matches with the WWE Champion Eddie Guerrero and The Undertaker, Paul Heyman announced that tonight's edition of Smackdown would be the first ever 'Spin the Wheel' edition of Smackdown. It's basically the same formula as the Eric Bischoff created Raw Roulette, and there is no better time for Heyman to use it, then in Vegas.

Not many matches have been announced at this stage, although Heyman has promised that Smackdown's momentum will continue, with this show likely to rival any pay per view that Raw puts on this year. Despite only one match being announced, we have been informed that Sean O'Haire, and the WWE Cruiserweight Champion Chavo Guerrero will be in action. More importantly than that, Eddie Guerrero will be defending his WWE Championship against a mystery opponent, who is NOT Brock Lesnar or Kurt Angle. The question has to be asked, just how much do these guys have left in the tank after hard fought matches at Judgment Day this past Sunday.

The one match that has been announced is a rematch between the World's Greatest Tag Team and Scotty Too Hotty and Rikishi for the WWE Tag Team Titles. Shelton Benjamin and Charlie Haas just won the titles, however they did so in questionable fashion, therefore the former champs have been awarded with a rematch.

There will also be appearances from all of the other top stars of Smackdown!!!
Show has been posted!!! Link in sig!!!
---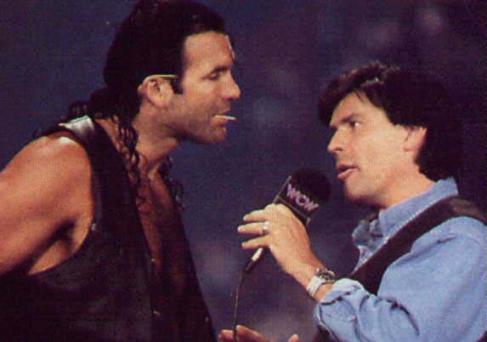 Re: The BTB Advertisement Thread
---
Breaking News!
The American Bad Ass Riding Onto The Injured List, SummerSlam Announcement
Less than twenty-four hours removed from last nights Judgment Day event, speculation had been buzzing in regards to the health of The Undertaker following the match against Stone Cold Steve Austin and after further examination by top World Wrestling Federation officials and medical personnel it has now been discovered and confirmed that The Undertaker suffered a severe concussion following the sledgehammer shot from Triple H at the conclusion of the match and this is expected to keep the WWF superstar sidelined until at least the King of the Ring Pay-Per-View, if not later. Stone Cold Steve Austin will most likely have something to say about this announcement when he kicks off RAW is WAR tonight.

Speaking of the upcoming King of the Ring event, in an exclusive announcement by WWF.com, the WWF Chairman, Vince McMahon has confirmed that the winner of this years King of the Ring Tournament will be awarded not only a place in the history books and a big silver trophy but will also be granted a shot at the World Wrestling Federation Championship at SummerSlam. With the King of the Ring PPV on the horizon and qualifying matches starting next week, this announcement is sure to light a fire under the belly's of the WWF Superstars.
The Intercontinental Champion, Kane is slated to defend his newly won gold less than twenty-four hours after capturing it for the first time in his gruelling chain match with Triple H but, shockingly Kane is not defending the championship against Triple H, instead the WWF Commissioner has ruled that Test will be the one to face The Big Red Machine for the prestigious gold. With the Big Red Machine beat up badly, can he possibly fight off the man who is almost equal in size to him and successfully retain the Intercontinental Championship or will Kane repeat history and have his name put in the books as one of the shortest reigns in history?

You can also expect Kurt Angle to celebrate his Judgment Day victory by hosting his own Olympic Hero party and the Hardcore Championship will be on the line and that will most likely be more than once with the 24/7 rule still in full effect.
Learning to break kayfabe
Join Date: Sep 2007
Posts: 131
Points: 0
Re: The BTB Advertisement Thread
---
This show has been posted
Official Preview Guide:

BTW World Heavyweight Championship
Brock Lesnar (c) vs Christian Cage
A rematch from last PPV, these two will fight for the richest prize in the company. Brock Lesnar will enter this evening as the World Champion and in the second month of his championship reign, while Christian Cage will compete in his second one on one World Championship opportunity. The former BTW Continental Champion and BTW Tag Team Champion earned this opportunity by being victorious in the biggest Battle Royal in BTW history. The last time these two went at it in a singles contest, Brock retained the title, however his victory came under count out nature. Christian has been ardid in his claims of being worthy of a championship reign, and in his accusations to Brock Lesnar of being nothing more than a paper champion. In this four weeks however another issue has arose, and it is the latent believe that Christian is scared of Brock Lesnar, especially after the F-5 that put him through a table at Busted Open. Christian has refused all of this, however fact is he has avoided any confrontation with the champion. Christian also believed he had an advantage going into the match due to the lingering injury in the left leg of Brock Lesnar, however the champion showed the world that he is healed and well, and instead got the upperhand by closing Nitro with a big F-5. Come Apocalypse, there will be no space for running nor excuses, as only one man will be able to walk as the World Heavyweight Champion.
Hulk Hogan appears
Next to no details are known about this scheduled appearance. Eric Bischoff made this in his first act as General Manager, however that is all that has been revealed. What kind of impact will The Inmortal one bring to the table?
CM Punk vs Samoa Joe
A rivalry that has been slow burnt finally comes to a head, as CM Punk goes one on one with Samoa Joe. These two were Tag Team Champions together, until Samoa Joe decided to leave the straight edge superstar high and dry in their title defense at Busted Opoen. His reason? He cannot take, live with the fact that CM Punk defeated him at WrestleBowl and stood on that night as the better wrestler and the better man. It is well known the past rivalries and friendship of these two men, however it all went to a whole new level when Samoa Joe cost the championships and then on BTW Nitro slapped Punk. Joe dubbed this as a personal affair, and after the intense preparation these two men have gone the last two weeks, and everything on the line, it has to be. Both men want to prove themselves as the best wrestler and the better men, but above that, they want to prove that to one another. When the bell rings, will CM Punk make it 2 on a row over Samoa Joe, or will the Samoan Submission Machine avenge his defeat and exorcise his demons.?
Steel Cage Match
The Wall is banned from Ringside
Goldberg vs The Big Show
The group formed by Mark Henry, Ezekiel Jackson, Bob Sapp and Paul Heyman, along with their leader The Big Show, have caused destruction on BTW since their formation., and they have had one major target since day one: Bill Goldberg. It comes to no surprise as their real inception as a stable came at the expense of Goldberg, costing him a match with The Big Show at Busted Open. Bill has tried about everything in trying to slay this monster, however at every turn he has found that you just cannot run into a wall and walk out undazed. Weekly beatdowns have been delivered to Goldberg, and even if he has managed to fight back, team work between these behemoths is just too much. A wrinkled however was added to this match, as per stipulation after Big Show lost to Gavin Spears by disqualification, it was up to Bill Goldberg to determine the gimmick for this rematch, and he selected a Steel Cage match. Not only that, but as ruled by Eric Bischoff, the members of The Wall are banned from ringside. All of this guarantees that perhaps for the first time, after an interference filled match at Busted Open and a tag match at WrestleBowl, these men will go at it one on one. Under that conditions, who will prove to be the best? Who's next?
KO Match
Undertaker vs Umaga
Many man has The Undertaker gone toe to toe with, let alone monsters, and most if not all of the times he has come victorious. However, not until now he has had to battle someone quite as the Samoan Bulldozer, Umaga. The Samoan has taken it to the Undertaker as none of his predecesors, showing a domination never thought over the Deadman. It all started the night after WrestleBowl, when Undertaker was about to give his edict to the BTW Universe and he was unexplicably ambushed by Umaga. fter weeks of mindgames, it continued on Busted Open, when Umaga beat Taker so badly the referee had to rule the match to be over. Undertaker was not seen for a week, but his return was with a bang as he basically eliminated Umaga from the Number One Contenders Battle Royal. They meet the following week in a Falls Count Anywhere match in which after a draw, nothing was settled. It all comes full circle on Apocalypse, as it did on BTW Nitro last week, when Umaga was once again attacked Undertaker during another edict. Undertaker was knocked out by Umaga at Busted Open, come Apocalypse, whoever wants to win the match, will have to do just that to his opponent. Will it even be possible for either man to do so?
Randy Orton vs Joe Anoa'i
It has become common place to see Randy Orton battle members in the Anoa'i family as of late, as it seems both parties are targetting one another. The Legend Killer previous victims were Rikishi, whom he put in the hospital before WrestleBowl as a favor to Crushing C, The Rock, who he defeated at said event and then punted in the skull back to Hollywood, and then Rikishi last month at Busted Open, ending the Samoan's career in a Last Man Standing match. Obviously this has to enfuriate the Anoa'i family,and that anger has come in the form of Joe Anoa'i, Crushing C's last signee before his demotion. Joe has become a thorn on Orton's side, as the former BTW World Heavyweight Champion hasn't been able to
defeat this newcomes in their two previous meetings, choosing to get counted out and disqualified instead. You just know someone is going to hit the hospital after one, due to all the animosity and the nature of these men, the question is, will Joe join the rest of his family on the ER, or will Randy Orton finally pay for all his sins?
BTW Continental Championship
Chris Jericho (c) vs Mr. Kennedy vs Colt Cabana
A month and a half, this one seemed as a dinner for two, as Mr. Kennedy stood as the most firm challenger for Chris Jericho. However, he lost to Y2J once....and then again...and so the landscape opened for somebody else. That somebody else came in the form of Colt Cabana, someone who not only was eager to get this chance, but also had two victories over Colt Cabana under his belt. In the last couple of weeks though everything has been equalized, as Mr. Kennedy defeated Colt Cabana and the latter one pinned the champion. All these shows it is anybody's ball game. Come Apocalypse, who will walk out the champion, will it be the proud defending Chris Jericho, the annouing loudmouth Mr. Kennedy, or the former BTW Tag Team Champion Colt Cabana?
Cody Rhodes vs Muhammad Hassan
It seems as if since arriving to BTW, Cody Rhodes only knows how to do two things:win matches and piss Muhammad Hassan off. Their first encounter came at WrestleBowl, in which Rhodes debuting crashing the party of a returning Hassan at that time. Last month, Cody defeated Hassan, and he hasnt looked back, continuing scoring victories over a different array of opponents. Their paths crossed again as Hassan got eliminated by Cody Rhodes in the Battle Royal,and certainly didnt take it kindly. The Arab-American has seen better daysin his BTW career, long gone are his days of being undefeated and bringing the fight to The Undertaker. Rhodes on the other hand is experiencing the sweetest of starts to his legacy. Hassan nonetheless returned to his past ways as he once again put America down and beat Cody down two weeks ago. Come Apocalypse, who will come out on top?
Wheelman for James Ellsworth
Join Date: Jan 2011
Posts: 501
Points: 0
Re: The BTB Advertisement Thread
---
Quote:
WWE Monday Night Raw Preview- 11/7/05- Phoenix, Arizona

Monday Night Raw emanates this week from Phoenix and it will emanate WITHOUT it's World Champion. Last week saw Batista not only subjected to a Four-On-One Handicap match against the Arabian Entity but also saw the Animal the victim of a heinous assault by his opponent come Summerslam, the Big Red Machine, Kane. Kane has been under the spell of Raw's General Manager, Eric Bischoff ever since returning at Vengeance and the GM once again got one over on the World Champion last week. Bischoff has targeted the Animal after successfully capturing Shawn Michaels services at Vengeance and last week Bischoff even placed the Heartbreak Kid in charge of Raw, stating that the Showstopper would do his every request. Michaels however had left the building by the time Batista's match began and this allowed Bischoff to weasel his way in, clearly tricking both Batista AND Shawn Michaels. Bischoff then goaded Batista towards the back, only for his path to be cut off by the rampaging Kane who would strike, delivering a brutal choke slam off the stage to a helpless Batista. It was confirmed earlier this week that Batista suffered a rib injury and will miss several weeks of action, perhaps even throwing the World title match at Summerslam into doubt.

Tonight, Kane WILL be in action and he will be up against yet another man Eric Bischoff has had his issues with of late, Chris Jericho. Bischoff will no doubt want Jericho to suffer the same fate as Batista and it is going to take a huge effort from Y2J to survive this challenge. What will the destructive GM have up his sleeve in this one? How far will Kane go this week? What role will Jericho's rival Edge play in this thing tonight? And will Shawn Michaels finally speak up on just how he's feeling being the 'Personal Employee', being the subject of Eric Bischoff's twisted games?

Confirmed for tonight and KICKING OFF the show will be Captain Charisma hosting the Peep Show and his guest? None other than 'Double A', 'The Enforcer' himself, Arn Anderson!! Anderson is a long time friend of Christian's bitter rival Ric Flair and will no doubt be giving Christian an earful over his recent actions. Christian will face Flair at Summerslam with Flair's career hanging in the balance. AA is bound to have something in store for the cocky Captain Charisma but what will Christian have in mind to ask the former Horseman? It is sure to be a blockbuster way to kick off Raw!

Speaking of Ric Flair, he too will be in action on Raw and it will be a hell of a challenge for the Sixteen time World Champion as he must take on 'The Protégé' Mark Jindrak! Jindrak has been hugely impressive since aligning himself with William Regal, dismantling the Big Show at Vengeance and will now get another big opportunity tonight when he faces Flair. A win for Flair would no doubt see his confidence soar heading into Summerslam while a win for Jindrak would continue to see his stock rise. Who will leave Phoenix with the momentum behind them?

Two more big match ups are also scheduled for Raw. The first of which will see the young tag team of Ken Doane and Nick Nemeth take on the Basham Brothers! Doane and Nemeth; The Platform to Perfection are undefeated since joining the Raw ranks, knocking off the tag champs in the process last week. The Bashams are seeking gold also and a win here would no doubt catapult them into the title hunt. Who will walk out one step closer to gold?

And the Intercontinental Champion will also be in action as Muhammad Hassan will go one on one with Charlie Haas. Haas' tag team partner Shelton Benjamin has fell short in his efforts of late to recapture the Intercontinental title but a win here tonight for Haas would no doubt propel the duo back into the title mix. Haas accidentally cost Benjamin last week in his match with Edge and he'll be keen to make up for that error this week by taking his partner's rival down a peg. Hassan on the other hand will want to add more misery to Benjamin and Haas' recent woes.

You won't wanna miss this blockbuster edition of Monday Night Raw!

Confirmed for Raw:

Kane vs. Chris Jericho

Intercontinental Champion Muhammad Hassan vs. Charlie Haas

Ken Doane and Nick Nemeth vs. The Basham Brothers

Ric Flair vs. Mark Jindrak

Plus;

The Peep Show! Special Guest: Arn Anderson
Now posted.
Re: The BTB Advertisement Thread
---
Friday Night Smackdown 'Live!'
Friday 14th November 2008
Carver Arena
Peoria, Illinois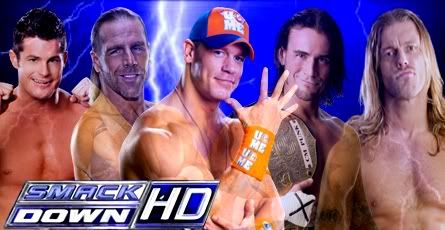 Now Posted!

24-man tournament for a world title shot at Night of Champions begins!
Cruiserweight Championship on the line; new champion?
Stephanie McMahon-Helmsley demands an apology from the World Champion, CM Punk!
Re: The BTB Advertisement Thread
---


RAW this week features The Bellas vs Eve and Kelly Kelly, The Funkasaurus vs Jinder Mahal and Dolph Ziggler vs The Miz. Plus Jericho finally speaks, more on the Undertakers return and we will hear from Royal rumble winner, Sheamus.

Show has been posted. Link in Sig
---
Teams Supported
Hull City
Yorkshire CCC
Northampton Saints
McLaren
Regularly Beating Up James Ellsworth
Join Date: Jan 2009
Location: Sioux Falls, South Dakota/Jasper, Minnesota
Posts: 3,196
Points: 6
Re: The BTB Advertisement Thread
---
First Show Finally Up!
---
Moron
Join Date: Feb 2012
Posts: 74
Points: 0
Re: The BTB Advertisement Thread
---
WWE - The Ultimate Chaos
Booking Royal Rumble to Mania 28
RR card is up, Predictions are welcome.
Posting Rules

You may not post new threads

You may not post replies

You may not post attachments

You may not edit your posts

---

HTML code is Off

---