Re: WWE: The TwoThousandAndEleven Diaries
---
k here's my raw review
first off, i'm really not a fan of Lawler being the GM lol but glad to hear bout the supershows every PPV week, and also very happy that u're doing qualifying matches unlike WWE. CM Punk's promo was good.
Kofi's in MITB obviously and we also get Kofi vs. Mason rematch for supershow next week, i say Mason retains
Miz losing to Ryder was just ***** lol, i mean seriously the man who beat John Cena at WrestleMania, loses to Zack Ryder. i hope u do sthg for Miz to give him back his pride,
Women's championship is back and yeah, it replaces Divas Championship a great way to bring the title back.
and i see ur shaking up the divas division, WWE's division is pretty much ****. hope u imporve it
Ziggler wins another match thnx to Vickie, hopefully he'll drop Vickie soon and Drew is face right??
a long haired man, who might that be?
R-Truth cut a great promo and squashed Masters easily, and man why did u retire Big Show & Kane??
Kane is beast, he fits in storyline with anybody and so does Big Show
Del Rio also cuts a promo insulting Swagger and Skip is back as Del Rio's bodyguard. Morrison stands up to Del Rio and Morrison enters MITB for next week 100% sure.
Punk vs. Rey with Punk winning is good as well, glad to see Punk vs. Cena. i was gonna do the same thing WWE did in my old BTB.
SES beat down Rey and faces come to the rescue, hoping for an 8 man tag soon.
overall good show, looking forward to what u do with Smackdown
Good Luck
Re: WWE: The TwoThousandAndEleven Diaries
---
Just read it from your first show until now. I enjoyed all of it and some of the angles. Keep it up! Is SmackDown at a certain time or just whenever? But I like it, I think we might see an amazing CM Punk promo of your own, now that we know him and Cena are feuding.
Won't comment on everything, a lot happens in a month, but yeah, I have enjoyed it all. Booker?
Re: WWE: The TwoThousandAndEleven Diaries
---
Friday Night Smackdown (June 24, 2011)
OFFICIAL PREVIEW
The Dotted Line

Last night at Capitol Punishment Christian defended his World Heavyweight Championship against Randy Orton in a grueling 30 Minute Ironman Match, winning with a 4-3 score. In the first match of the show, Cody Rhodes defeated Sheamus, Daniel Bryan and Sin Cara in a Fatal 4 Way Match to become the #1 Contender to Christian's title. Their match is all but penciled in for the next pay per view, Money In The Bank, but tonight they must first sign the contract. Smackdown General Manager Teddy Long will officiate the signing with Christian and Cody Rhodes where the new competitors will get to say their thoughts on each other for the first time. It will be fiery and it will be tonight!

Straight To The Bank

This Monday we already had some qualifying matches for Raw's Money In The Bank Ladder match, with Kofi Kingston, Dolph Ziggler and R-Truth all qualifying. This week on Smackdown, there will be the first opportunity to qualify for Smackdown's respective ladder match. The two superstars fighting it out will be Alex Riley and Tyson Kidd. Two weeks ago Riley defeated Kidd and the last week Kidd and his manager Michael Hayes goaded Riley to the ring for a rematch, only to attack him before the ringing of the bell. Tonight it will be the true match as the rivals go at it- with much more on the line.

Tamil Terrors

In tonight's other announced match, "The Gold Standard" Shelton Benjamin will take on newcomer Jinder Mahal. Last week Mahal attacked The Great Khali backstage and left the giant brutalized and word is that Khali will be in attendance tonight. There's no telling what will happen in this match, especially with "The Punjabi Giant" itching to get his hands on Mahal at any opportunity.

Divalicious!

Finally, after the announcement this Monday on Raw that the Women's Championship was reinstated and given to Kharma, Smackdown has gained the Divas Championship and it's own set of divas to go with it. Tonight, General Manager Theodore Long will reveal those particular divas and word is that they will be participating in some sort of match that will affect who gets a shot at the Divas Championship. Watch tonight's show for more information.

All this and more, tonight, on Friday Night Smackdown!
---
Last edited by X-Power; 08-08-2011 at

03:26 AM

.
Re: WWE: The TwoThousandAndEleven Diaries
---
can't wait to read the show. I'm hyped for which diva's go where, with Kharma obviously being the most important choice. Jinder Mahal vs Shelton Benjamin is something i'm excited for, i could see it going either way, maybe Khali ends it with a DQ. Cody Rhodes needs to be built up good before facing Christian, i hope you manage to do that well, will be looking forward to the signing.
Re: WWE: The TwoThousandAndEleven Diaries
---
I've no idea what's gone on in this thread so far. I'm basically just trying to pick it up from here. Cody Rhodes is somebody who I think has all the talent in the world, although the way he's been booked in real life, I don't know if he's a credible challenger for Christian yet. With that being said, maybe he's done enough in the month this thread has been going, I really don't know. Either way, I'm intrigued to see what angle you take this Christian/Rhodes thing during the contract signing, and heading into the PPV. Tyson Kidd > Alex Riley, and I'm really hoping you feel the same way. I don't like Mahal either, put Benji over please. Nobody bar a few pays much attention to Divas, hence their divas division is usually shit, so here's hoping you actually put some effort into it, and book it well.

Anyway, just some random thoughts, because I've got no idea what's happening. I'll be reading the show when you post it anyway.
---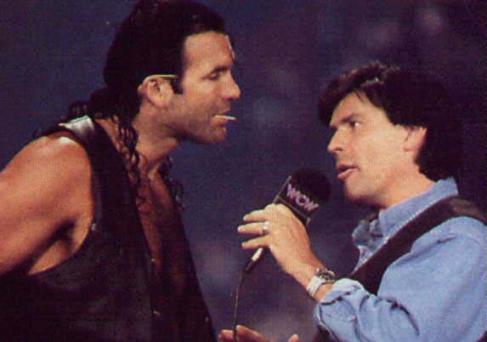 Re: WWE: The TwoThousandAndEleven Diaries
---
I read the Pay-Per-View might as well follow up with reviewing Raw.

King as GM isn't something I've ever personally enjoyed (even though it's starting to become a trend in BTB) I just have trouble taking him seriously as an authority figure. I have mixed feelings about the Supershows, or at least the timing of them. Using the going home shows to finish every other storyline just seems like it would hurt the pay-per-view build as that is your last chance to build the pay-per-view. I think just holding off until after SummerSlam and starting up with single-branded Pay-Per-views wouldve been the better route.

Punk coming out and wanting his title shot is all fine and dandy as it appears that SES is going to be the dominant heel group on Raw which should be good though I'm not really a fan of that actual stable members besides Punk. Punk versus Rey no doubt Punk will be getting his title shot come Money in the Bank.

Kofi was obviously going to Money in the Bank, wish we would've gotten more than a setence here though. Little after promo seemed fine, made the Supershow look good.

Miz and Ryder feuding...this probably the biggest Ryder push I've seen ever (minus maybe him eliminating Cena in the Rumble, looking you at you Melvs) But I'll be interested to see how you continue to push him. Screwy finish likely next week.

Women's Title, Diva's Title its all the same to me.

Is McIntrye a face? As someone newer to thread I don't know and this where the two sentence matches hurt you because I should be able to read the match and know who's face and heel and see at least a little of the story. Either way Ziggler is a nice addition to the Ladder Match

Truth's promo did it's job. The match was two setences so I won't comment on it. Truth was always going to win from the get-go.

The segment in the ring seemed very good but I'm going to question the matching a little bit, Morrison seems like he's being pushed to be the bigger star over Swagger, but he's never in matches with Del Rio. Maybe you're saving for SummerSlam? But it's really just an upper midcard match that could be on any Pay-Per-View. The tag match at the super show seems fine. Except I'd rather see both Del Rio and Swagger in MITB they both look like they could be potentially stars and would get a rub. I'm just not into this feud.

The main event was another two setence match with Punk obviously getting the win. I liked the post match beatdown on Rey-Rey, the faces making the save was a nice touch. Punk versus Cena should be good but I caution you not to go down the work shoot road WWE went, be different. Don't copy of real life ya know?

Ok overall, this show felt really really short. 4 matches isn't realistic most Raw's have 5 or 6. There weren't that many promos. I feel like this Raw would've clocked in being done about 10:15 in the East. I don't you told me sometimes you write shorter to stay motivated but this time it hurt the overall quality of the show.
---
Once upon a time the Pain was brought in 2008.......It will be brought again........
Soon....
FlyinStyles Returns to BTB, January 2014
Re: WWE: The TwoThousandAndEleven Diaries
---
Friday Night Smackdown (June 24, 2011)
The first Smackdown after Capitol Punishment begins not with the World Heavyweight Champion Christian, nor with the #1 Contender Cody Rhodes- not even with the General Manager Teddy Long. Instead, we start the show with "The Celtic Warrior" Sheamus who stands in the ring looking pissed. He says that the fact that he is not the new #1 Contender to the World Heavyweight Championship is a travesty. Sheamus says that last Sunday he stepped into the ring with three people who would have less muscle mass than him combined and somehow he lost. Sheamus says that things like that shouldn't happen. He says that it's obvious that he's not in a good mood. Sheamus says that he's in the mood for beating somebody up. He challenges anybody to come to the ring and face him, but to do so at his own risk.
The lights in the arena suddenly go out and a countdown appears on the titantron. The crowd is puzzled and as the countdown reaches zero a massive pyro goes off and smoke shrouds the entrance area. The arena lights come on and the smoke fades to reveal a man with his back to the audience, arms stretched out to the side. Those who know who it is start cheering and when the man turns around the whole arena is on their feet. The man lifts up a microphone and shouts into it: "Welcome... to Smackdown… is… Jericho!!" The crowd goes crazy, as Chris Jericho has returned to Smackdown! In the ring, Sheamus looks positively shocked as Jericho plays to the fans as he makes way down to the ring, soaking in the great reception. He walks up the steps before standing face to face (face to chin) with Sheamus, who still looks gob smacked.
Jericho says that it feels great to be back on Friday nights. He says that it has been too long since he's stepped inside a WWE ring and this time he's not going to leave until he can't physically compete anymore. The crowd pops and Jericho says that he's getting older now and it means he's getting wiser, and he says that he's realised that he wouldn't be where he is without the help of the fans, so he thanks them for all their support over the years. The fans pop but Sheamus interrupts by asking if there's a point to Jericho's emotional tirade. "Y2J" says yes, in fact, there is a point; he's here right now because he saw Sheamus complaining to start the show and he thought the fans deserved something better to begin Smackdown. Jericho says Sheamus 'pales' in comparison to him and Sheamus laughs sarcastically before reminding Jericho who he is in the ring with.
Jericho says that he knows who he's in the ring with and he's honoured; he's always considered Ginger Spice the most talented of The Spice Girls. Jericho says that jokes aside, he's seen Sheamus win world titles and steamroll a lot of the WWE roster in the last few years. He says that he was a little nervous of coming out here knowing what Sheamus has done. Sheamus says that Jericho should be nervous but "Y2J" replies by saying that he's never backed down from a challenge before, and he's not going to stop him now. He says that although Sheamus is big, he's seen a lot of big stupid guys come and go in his many years of the business. Jericho wants to know whether Sheamus is the real deal. He says that he takes up Sheamus' open challenge, but not for tonight. Jericho wants to face Sheamus at Money In The Bank and Sheamus accepts. The crowd pops as Jericho spouts off a few catchphrases and celebrates with the audience as we go to a break.
Commercial Break
Match One
: Tyson Kidd, accompanied by Michael Hayes, takes on Alex Riley in a rematch from two weeks ago where Riley won and was beaten down afterward. This time it is Kidd who prevails after capitalizing on interference from his manager by catching Riley in the Sharpshooter and making him tap, gaining himself a spot in Smackdown's Money In The Bank Ladder Match.
Result
: Tyson Kidd defeats Alex Riley; qualifies for MITB Ladder Match
We go backstage to where General Manager Theodore Long is with the new Intercontinental Champion Ezekiel Jackson. Long congratulates the new champion on his win at Capitol Punishment and Big Zeke thanks the GM before Wade Barrett storms into the picture looking angry. He says that he just wanted to tell Ezekiel that he's done. He's done with The Corre, who let him down at Capitol Punishment and he's done with Jackson. Barrett says that he doesn't want a rematch and he doesn't want the Intercontinental Championship. He says that before long, Ezekiel will be looking with envy at Wade Barrett, the new World Heavyweight Champion. Barrett laughs and storms off as Zeke rolls his eyes, pats his title and resumes talking to Teddy Long, who says that he now needs new a new challenger for his title.
Justin Gabriel and Heath Slater walk into the picture, saying that they were just listening to their conversation. Justin says that they put up with Wade Barrett's crap for too long and that they deserve title shots. Slater says that they have history with Ezekiel Jackson so there are no better options for contenders. Teddy says okay but that only one of them will get a title shot. He says that tonight Justin Gabriel will take on Heath Slater and the winner will face Ezekiel Jackson for the Intercontinental Championship at the Smackdown Supershow before Money In The Bank. Teddy Long chuckles and tells the two men to get ready for their match, holla.
Commercial Break
Match Two
: Jinder Mahal takes on Shelton Benjamin in a singles match that sees Mahal use lots of dirty tactics to gain an advantage. Eventually good prevails over evil as Shelton manages to roll up Mahal for the win.
Result
: Shelton Benjamin defeats Jinder Mahal
After the match, Shelton celebrates but gets blindsided with a steel chair shot to the back from Jinder. The crowd boos as Mahal starts wailing on Shelton with the chair until The Great Khali's music plays to a large pop. Khali makes his way down to the ring looking fierce before stepping over the top rope into the ring. He stares at Jinder Mahal before shockingly picking up Shelton instead, nailing him with the Khali Bomb! The crowd boos as Mahal and Khali shake hands and smile, before Ranjin Singh scurries into the ring and raises the arms of both men as the trio celebrates.
We go backstage to where Derrick Bateman is sitting in the locker room, looking dejected. Trent Barreta approaches him and asks him what's up and Bateman says that his partner Johnny Curtis suffered an injury at the hands of Brodus Clay and Chavo Guerrero last week and he'll be out for over a month. Barreta says that sucks but asks if he's going to let Chavo and his doofus get away with that? Bateman says that he can't take those guys on with no partner but Barreta says that he's wrong, he has a new partner now. Bateman smiles and the two shake hands before we go to a commercial.
We get a video package on the career of Mark Henry.
Commercial Break
When we return we go to the ring with Teddy Long, who says that he is very happy to introduce the Smackdown divas. He calls out the divas' names as they make their entrances. First is Melina who gets heat, then Alicia Fox and Tamina who also get boos, then Eve Torres and AJ from NXT 3 who get some cheers. Beth Phoenix then makes her entrance to a loud pop before Michelle McCool makes her way out in her return to the WWE, getting lots of boos. The final diva to come out is an unknown, announced as Roxxi. Roxxi is bald, has piercings and a muscled physique and the crowd isn't quite sure what to make of her. Teddy Long says that these eight divas will fight over the newly vacated Divas Championship exclusively on Smackdown and the crowd pops. He says that the champion will be decided at the Smackdown Supershow in a fatal four way match, while the participants for that match will be decided tonight. He announces an eight-diva battle royale where the four surviving divas will go on to fight for the Divas Championship in three weeks time.
Match Three
: Alicia Fox, Tamina, Melina, Michelle McCool, Roxxi, Eve Torres, AJ and Beth Phoenix compete in an over the top rope challenge. Fox and Tamina gang up to eliminate AJ but then Roxxi eliminates both with an impressive double clothesline that gets her a small pop. With 5 divas remaining, the unlucky one is Eve, who gets suckered a minute later by Michelle, who feigns teaming up with her but throws her over the top rope.
Result
: Melina, Michelle McCool, Roxxi and Beth Phoenix; progress to fight for the Divas Championship
We go backstage to interviewer Jack Korpela, who is attempting to get in touch with the #1 Contender to the World Heavyweight Championship, Cody Rhodes, but he gets no comment. Ted DiBiase chimes in and says that Rhodes isn't giving any interviews because tonight it is his big contract signing with Christian and anything that people want to hear from Cody will be said in a few minutes.
Commercial Break
Main Event
: Heath Slater and Justin Gabriel go head to head for the #1 Contendership to the Intercontinental Championship and after a very solid match given quite a substantial amount of time, Gabriel prevails after a superkick and the 450į Splash.
Result
: Justin Gabriel defeats Heath Slater; new #1 Contender to the Intercontinental Championship
After the match, Gabriel takes to the microphone and says that it's good to finally see the end of The Corre. He says that the group was never a total unit and never lived up to its promise of having 'no leaders.' He says that there is a new chapter unfolding in his career and it involves defeating Ezekiel Jackson for the Intercontinental Championship in three weeks time.
We quickly cut backstage to where Chavo Guerrero and Brodus Clay are beating down Trent Barreta and Derrick Bateman in a corridor. The struggle of the faces indicates that they were attacked not long ago and luckily Sin Cara and Daniel Bryan interfere to stop any lasting punishment from being inflicted. Cara and Bryan get between the victims and Chavo and Brodus, forcing Chavo to threaten them with a beating if they don't move. The faces don't budge and Daniel Bryan says that they can settle this in the ring next week. He says that he and Cara challenge Chavo and Brodus to a tag team match, with the winner qualifying for the Smackdown Money In The Bank Ladder Match. Chavo reluctantly agrees, saying that they'll have to dispose of Bateman and Barreta later, before walking off with Brodus in tow.
Commercial Break
When we return, Smackdown General Manager Theodore Long is standing in the ring next to the contract-signing table. He welcomes first Cody Rhodes, who is accompanied by Ted DiBiase and then the World Heavyweight Champion Christian, who gets a nice pop. Teddy congratulates Christian for defeating Randy Orton 4-3 in a 30 Minute Ironman Match last Sunday at Capitol Punishment as we are shown footage of the conclusion of the match and Christian celebrating afterwards with the fans. He then congratulates Cody Rhodes for besting Sheamus, Sin Cara and Daniel Bryan in last night's opener and becoming the Number One Contender for Christian's World Heavyweight Championship. He says that tonight's contract signing is to finalize a match between the two participants for the Money In The Bank pay per view, and invites the champion to sign first.
Christian asks if he may say something first, which the GM allows. He says that he showed the world that he could beat Randy Orton last Sunday and it feels great to finally get some closure with Randy. Christian says that the best feeling ever is to show the world that you're not too old and to shut up the naysayers. He says that Randy Orton thought that he was past his prime and didn't deserve to be a champion, but he proved to the whole world that he does. Christian says that Orton is a lot younger than him but Cody here is younger still. Christian says that Cody reminds him of himself when he was younger. He says that it's obvious Cody hasn't acted like a saint in getting to where he is now, but neither did he. He says that Cody has probably gotten a lot of stick from people who say that he got where he is because of his last time and Christian says that he has gotten the same haters saying he's only successful because of Edge. Christian says that he respects Cody Rhodes despite what he's done in the past and he hopes that one day, Rhodes can just get an epiphany like him and realise that the fans are really the most important things there are.
The crowd pops as Christian signs the contract and Teddy Long invites Cody Rhodes to do the same. Cody says that he'll gladly sign the contract but he has to clear something up first. Cody says that he never wants to be like Christian. The crowd boos as Rhodes says that the people who say that Christian is where he is because of Edge are right. Cody says that he hates his father and his success is all due to his own skills, looks and charisma. Cody says that Christian is right, he is young, and the problem that Randy Orton had is that he still thought he was young. He says that Randy Orton was young when he won his first world title in 2004, but now, like Christian, he is old. He says that Christian is all about the past, while Cody is all about the future. He calls Christian a double fluke champion and says that at Money In The Bank, he will win his first ever world title in the WWE and it will be everything but a fluke. He tells Christian that he has no respect for him and that he's not here to be friends- he's here to take his World Heavyweight Championship.
The crowd boos as Cody Rhodes smiles and walks over to the table to sign the contract, when suddenly Randy Orton slides into the ring and nails Ted DiBiase with an RKO. The crowd is confused as Cody Rhodes turns around and suffers the same fate, with Orton laying him out with an RKO as well. He gets up and faces Christian, breathing heavily and looking into his eyes. He goes for the RKO but Christian pushes him away. Orton turns around and Christian goes for the Spear, only for Orton to dodge and for Christian to get tangled in the ropes. Orton viciously kicks him out of the ring before grabbing the clipboard with the contract on it. Randy holds it up in the air before snapping the clipboard in half and throwing the remnants to the outside. He then lifts Cody Rhodes to his feet and puts him in position, before lifting him and smashing him through the contract signing table with a powerbomb! The crowd boos as Rhodes lies motionless and Orton smiles. Christian recuperates on the outside, clutching his shoulder as Orton celebrates to end the show.
---
Last edited by X-Power; 07-23-2011 at

10:19 PM

.
Re: WWE: The TwoThousandAndEleven Diaries
---
Great show. Like some of the angles there, I hope Gabriel and Slater stay friends despite the match. I get the feeling it might not be straight forward forward for Cody Rhodes going toward MITB, Another title shot for Orton maybe, or a pretty big feud. I am, in a weird way still looking at Orton as a face, haha, but I guess most of the IWC still would. Well done.
Re: WWE: The TwoThousandAndEleven Diaries
---
Smackdown Feedback
As I mentioned in my post regarding the preview, thereís probably going to be certain things where I donít know what Iím talking about. If I fuck up on anything to bad, just let me know. I like when the show doesnít always open up with the champion or the challenger, it feels fresh to see other people get the opportunity to open the show. Sheamus was alright, basically talking about how heís not happy because heís not the number one contender. With recaps it shouldnít be to hard to think of a few witty lines to add in, so I was disappointed by the lame muscle mass comment by Sheamus. The return of Jericho was pretty shocking, but I really like it. Youíre adding a credible guy who I mark for to your roster, so itís a win win situation. I thought Jericho promising to stick around this time was pretty smart, allowing the fans who may be a little apprehensive to trust him. The crack at the paleness of Sheamus was alright as well.
at the Spice Girls line, typical smart ass Jericho. I didnít like that he admitted he was nervous to come out to the ring to face Sheamus. It really doesnít seem like something Jericho would admit, no matter what. The rest of the promo went along solidly enough, although I donít like the idea of a match being made for the next PPV between the two already. They have had one confrontation that wasnít really that heated so I donít think that warrants a PPV match. Not only that, but youíve fallen into the trap of allowing wrestlers to book matches, rather than the authority figure. Anyway, a decent enough start to the show.
Obviously judging by your match writing style, or well, lack thereof, thereís not much to say. Out of these two guys, I believe Kidd has the talent so Iím happy to see him qualify for the MITB spot. These guys have got a win each now though, so Iím guessing they will wrestle again sometime soon. No idea why Michael Hayes is Kiddís manager.
To be completely honest, I really didnít like this segment at all. The whole Long congratulating Jackson thing was alright, but from there, it just went down hill. I understand as a booker you want to keep Barrett away from the IC Title, but that has to be established over time, not just by one little segment, Even though he wants the World Title, by just brushing off the loss of a title that Barrett cherished for so long, it devalues the IC Title, and Iím highly against that. On a positive, there was nothing wrong with the actual writing of the segment.
Heath Slater against Justin Gabriel is a typical face GM move, so no complaints there. I recommend you change up Teddyís character though. Heís terribly boring to read, as heís been stale since about 2007 now.
A nice win for Shelton over Mahal, but once again, itís all I can say, as I donít really know much else.
Mahal and Khali being together makes sense, and the turn of Khali was executed well enough. I pray you use Benjamin in some sort of entertaining way though.
These whole ďIíll be your partnerĒ segments are usually pretty lame, so I wonít say much about this. I will say that itís okay booking, as theyíve both come through the ranks basically the same way, so they can be a cool tandem.
No idea if this is the first Mark Henry video package or not. Either way, I hope this is going to lead to Henry actually doing something.
Nothing wrong with Teddy Long announcing whatís going to happen with the Divas. I hope youíre actually going to do something with your divas, because despite some bookers beliefs, when booked in a good way, the divas can be entertaining. You want proof? See Macís Mickie/Victoria, and Wolfyís recent James/Melina feuds. Roxxi owns too, so I hope, and it seems like sheís going to be a big part of your division.
Arguably your four top Divas are all going to be competing for the championship, so obviously thatís smart booking.
Is Ted DiBiase Rhodesí lackey? Thatís what it seemed like by this little interview.
It seemed like it was a nice main event between Gabriel and Slater. Gabriel/Jackson feud should be interesting.
Gabriel getting on the microphone makes sense, as we get to hear exactly what he thinks. Well, I was hoping his promo would be more directed towards Jackson to build some sort of heat for their feud, so I think you dropped the ball a bit there. With that said, I think a mention of The Corre was also needed, so I guess this was sort of hit and miss.
Chavo and Clay beating down the two jobbers (I donít like them) is all good enough. The faces, Bryan and Cara separating the brawl makes sense, although I think Barretta and Bateman would be more entitled to a match against the heels, than Bryan and Cara. With that being said, the match should be alright, although once again, youíve had the wrestlers book themselves in a match to qualify for the MITB match at the PPV. This would simply never happen.
Teddy Long beginning the segment was alright, although I wish he would have announced the Divas Battle Royal in a different way earlier. I donít mind backstage segments, and audience addresses from his office, but I donít like an authority figure getting too much in ring time with a microphone. Anyway, Long was on song here, not saying anything wrong. Christianís promo was all pretty good, quickly summarizing Orton, before comparing his early journey with Rhodes. I actually thought that was very clever, seemingly almost setting up Rhodes for a big future with this one promo. The whole the fans are the most important thing seems a little to cheesy though, as surely the title heís worked his whole career for would be the most important thing. Cody Rhodes promo was pretty good, insulting Christian and his father, just building on the heat. This is pretty much what I expected from this promo. The ending with Orton making an appearance was pretty entertaining, as I honestly thought maybe Orton was just being given the night off after the tough bout at the PPV. With the contract not being made official, Iíve a feeling we could be looking at a triple threat for the PPV. If I wanted to be really nit picky, I could say I wasnít a huge fan of Orton using the Powerbomb, because Iím not sure Iíve ever seen him use it before. Anyway, probably the best segment of the night to end the show.
Honestly, I havenít read any of your stuff for awhile, and itís fair to say youíve improved. Your booking is pretty solid, with the only exception really being you constantly letting the wrestlerís book themselves in matches. I also think the show could have had another match or something, and after a quick skim, Raw probably could have as well. I think you may need to work on utilizing your mid card a little better to fill more time, or to bring some guys in to help you fill time. I donít mind the short, recap style, although I do feel like your matches need to be given a little more information. A match can sometimes tell a better story than a promo, and youíre giving your matches absolutely no chance to do that. A quick example is the Gabriel/Slater match. Friends against each other, the match with more detail could have really told a dramatic story, but instead it was just glossed over. Your promos are solid enough for recap, but there were still little things throughout the promos that I didnít think felt right at times. Youíre definitely improving, but thereís still a way to go. Youíve got a firm grasp on what youíre doing though, so Iíll be keeping an eye on this one.
---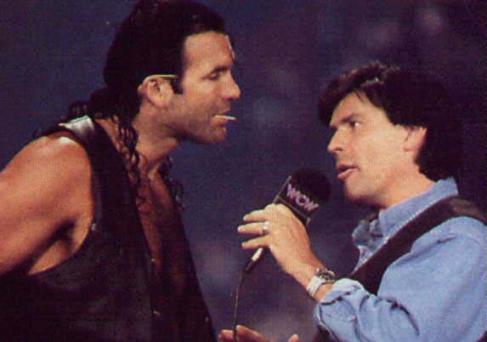 Moron
Join Date: Mar 2011
Location: India
Posts: 1,388
Points: 0
Re: WWE: The TwoThousandAndEleven Diaries
---
Woah some shocking results, Kidd over Riley and Benjamin over Mahal. Im supposing Kidd can be a good spot monkey and give good moments in the MITB match while Riley is still green so it can be okay but Riley's push gets kinda shaky.
Again, Mahal i am not sure if he was unbeaten till now since his debut in your BTB but I would have loved to see him become a big player as Smackdown lacks it.
Rhodes looks good as he has come out of his dumb mask gimmick and looks well set for the big thing. Orton's viper antics at the end were good, triple threat maybe at MITB. I liked the 'saint' line by Christian lol.
Good to see Gabriel in the mix for IC title. Corre finally over? Thank You LOL. I sincerely am happy this is the first 2011 based BTB probably which has done this, I really hate Corre to the Core
. They are useless and they are being stretched way longer than they should be. Gabriel seems to be in for a good push.
Posting Rules

You may not post new threads

You may not post replies

You may not post attachments

You may not edit your posts

---

HTML code is Off

---