Re: The Official BTB Discussion Thread
---
To put it simply; No I haven't. I looked at it, the lack if colour disinterested me so I pressed back.
Harsh, but true, unfortunately. It could be the best show I've ever read and ever will read, but it looks so flat and so boring that quite frankly, I don't really care. Make me care and make me interested
---
Clearly, it won't be the best thing you've ever read because you're too narrow minded to read it!!
"I don't like it because it doesn't enough have colours."
I feel like that's a very flawed viewpoint.
Do you not read books? Do you complain when they don't have colours?
Sure, I'll add more colour in the future because it differentiates things but it was my first show and I hadn't perfected how I was going to format the show.
Fact of the matter is that 1. I find shows easier to read when they're formatted simply so I'm going to format simply and 2. I'm not going to use colours like everyone else because I don't want to be "like everyone else".
You're perfectly entitled to your opinion though.
Quote:
Sorry you're on my review list I've just got to finish up my show.
No problem. Just glad to know people are actually reading it!
---
GONE, BUT NEVER FORGOTTEN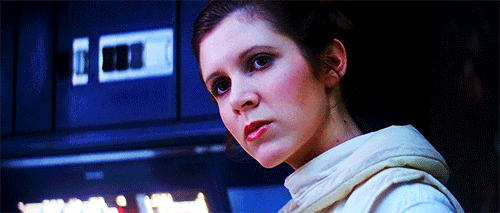 Re: The Official BTB Discussion Thread
---
No need to get all uptight about it. You asked if people read it, I answered and I gave a reason. I don't like speaking for other people, but I know for a fact the majority of people prefer reading shows with some sort of colour. The reason "everybody else" formats their shows the way they do is because it is a tried and tested formula that works and generates interest. It's not a matter of not being like everybody else. You be unique and different through your content and how it is creatively delivered.

Comparing it to books is ridiculous. Books use paragraphs and well constructed sentences, unlike your show which the majority of which is very script-like (like it should be) hence why the reading experience is completely different. I studied drama at school and I found it extremely difficult to read scripts due to the boring and repetitive nature of how they are laid out and your show seems to be the exact same.

Don't come in to the discussion thread, pointlessly advertise and cheaply plug your thread (when there is a perfectly good advertisement thread) and then once the tiniest bit of criticism is sent your way, get all uptight and personal about it and start accusing myself of being naive or narrow minded. A bit of criticism which a) wasn't meant in an offensive manner whatsoever... b) was somewhat constructive... c) isn't just the viewpoint of myself and... d) is very easy to take on board and do something about.
---
---
Last edited by Flux; 10-24-2012 at

06:10 PM

.
Re: The Official BTB Discussion Thread
---
Man a lot of new shows popping up! Question has anyone attempted Rock vs HBK? If so who was face/heel? What year was it done? If not how would you book it?
Re: The Official BTB Discussion Thread
---
Quote:
Man a lot of new shows popping up! Question has anyone attempted Rock vs HBK? If so who was face/heel? What year was it done? If not how would you book it?
Not to spoil but I may or may not be thinking about it.
Re: The Official BTB Discussion Thread
---
I'm uptight for explaining why I disagree with your opinion?

Like you said, this is a discussion thread. I wanted to DISCUSS whether or not people had read my BTB, not make people who don't want to read it read it. If you don't want to read it then fine, I don't have a problem with it but I have a problem with people saying my work 'doesn't appeal' because of the look.

Like you said, you stand out from your CONTENT. The fact that it looks the same or looks different shouldn't really matter. I just think it's more than a little narrow-minded to completely write someone off because 'they don't use colour'. If I'm not allowed to explain that then this clearly ISN'T a discussion thread.

I don't want to start an argument on a discussion thread so if you feel like responding to this then feel free to PM me and we can continue the conversation there. Same goes for anyone else.
---
GONE, BUT NEVER FORGOTTEN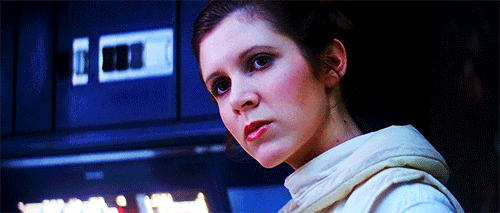 ---
Last edited by Frakkles; 10-24-2012 at

06:40 PM

.
Wheelman for James Ellsworth
Join Date: Jan 2011
Posts: 501
Points: 0
Re: The Official BTB Discussion Thread
---
Wow. Over reaction much? Frakkles, all Flux did was give you a bit of constructive criticism, something which you and everybody in the section should take on board when received.

I personally agree with him and I know the majority will feel the same way. When reading a show, colour is a necessity to keep it from looking bland. I've skimmed through your show and some of it does look promising. However I couldn't finish reading it as my eyes began to hurt from the constant blocks of plain text. Believe it or not, it does impact the enjoyment of a show.

That's not me hammering you, that's not Flux hammering you. That's us trying to help you for your next show by giving you a small bit of feedback.
Re: The Official BTB Discussion Thread
---
You shouldn't be bothered about people reading your shows, you should be bothered about creating something that you having fun creating and something you are proud of. People will read your shows after you post consistently entertaining and interesting shows. Which leads me on to my next point...
But if I'm not interested by how your show looks aesthetically then I'm not going to be interested to see how you try to seperate yourself from everybody else in terms of your content. Yes, the content is what seperates you from everybody else within the section, but if you're making it difficult for us to read, then why should we bother? We're not obligated to read it and we read one another's shows for enjoyment. If we have a hard time reading it, then why bother.
It was a simple piece of advice that any other person on any other day would have given to you. Granted, I may have been a little bit harsh and I may have came off like a dick, and if you feel that way... Well I don't apologize because I gave my opinion because you practically asked for it. Just get over it, if you choose to take the advice on board then go for it and see how it works out for you. Likewise, if you don't take the advice on board, then this whole discussion is rendered pointless and you can go about your thing as you would normally.
---
Re: The Official BTB Discussion Thread
---
I never said I wasn't willing to take on advice. It's part of the reason I posted in the first place because I expected at least some people to say no and explain why. My issue was with the statement that you dismissed it based solely on the look and I still feel that's more than a little harsh.

I do appreciate the feedback and part of the reason I actually responded the way I did is because I care about other people's opinions on this. Usually, I'm completely dismissive of what other people say so getting any kind of response is definitely a positive and, looking back, my response was a little 'catty' but I care a lot about my work and felt defensive of it, whether you meant offence or not.

I also feel like I misinterpreted part of your original post but I'll definitely try and change it up because I myself thought the show look a little 'too bland'. Hence why I said I would be adding more colour to the next show.

Hopefully it'll be an improvement.

On your other point, the reason I care whether people read/don't read/enjoy/don't enjoy what I write is simply that: as a writer, I crave criticism on my writing. I want to know whether I made people bored, happy, intrigued, sad, whatever. I just want to know if people respond to my work. If I wanted to simply satisfy myself, I would keep my work to myself.
---
GONE, BUT NEVER FORGOTTEN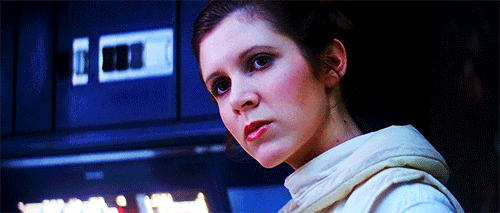 Re: The Official BTB Discussion Thread
---


To keep this on topic somewhat, on the HBK/Rock question, I haven't seen anyone use them for a feud, but I'll guess that someone has done it before in this section. As for who would be heel and face if I done it, I'd probably have Rock as the heel and HBK as the face.
Posting Rules

You may not post new threads

You may not post replies

You may not post attachments

You may not edit your posts

---

HTML code is Off

---