Re: The Official BTB Discussion Thread
---
What has or has not been infracted is none of your business.
---
Re: The Official BTB Discussion Thread
---
Anything concerning you and your jobber ways is my business.
Re: The Official BTB Discussion Thread
---
Anyone here from St. Louis, Missouri?

I should be spending April there on a holiday and was wondering.
---
Re: The Official BTB Discussion Thread
---
Yes me..... Rrrrrrrrandy Ortoonnnnnnn!!
TKOW get in here and sort this out
Re: The Official BTB Discussion Thread
---
Enough of the snide little smartass comments. That's Emp's job.

And yes, this is a discussion thread for BTB talk, not general discussion.
---
---
Last edited by BkB Hulk; 01-11-2011 at

09:10 AM

.
Re: The Official BTB Discussion Thread
---
Don't let TKOW make fun of you, JAMES. CMON bro, time to get CRUNK
Re: The Official BTB Discussion Thread
---
Yeah, go at him bro.
---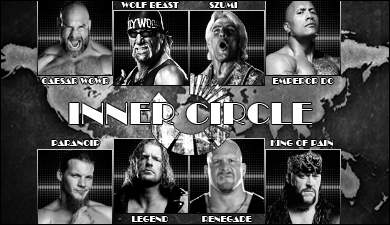 Re: The Official BTB Discussion Thread
---
What's up, guys? I post here and there, but I always read the BTB Discussion thread, also some BTB threads. I don't post much because I usually don't have much to say and if I don't really wanna sound stupid and then be berated by a user or two, even if it's a joke, I still don't wanna waste my time on coming into this section (which I always do, more than once a day whenever I'm on this site) and seeing insults or whatever. That's not my point though, but anyways, I have a question now.

I've been here for a while, always getting inspiration to BTB and then losing it thereafter. I finally found some inspiration to BTB, but I still feel that BTB can be fun half the time and a chore the other time. Maybe BTB-ing isn't for me, but I still like doing it every now and then. I love coming up with storylines for superstars and coming up with the outline for the next show I'm going to write. When I start writing the show, I enjoy writing out the segment or promo because it's like I'm coming up with a script for my fellow actors (superstars) to say and perform.

However, I've hit an obstacle in my thread. Match writing.I don't like it. I don't have fun writing it.

Now I've heard the argument of "you shouldn't write shows for other people, write it for youself" but I'll counter that argument. You're right if you believe this, but you're also wrong. Your sole reason for BTB-ing shouldn't be that reason alone. It's very understandable that when you write or make or do something, you want other people to acknowledge that. You want that small bit of attention. You want to feel important to the section and that your opinion and your work and your voice matter. So when someone posts in your thread, your eyes always light up and you feel a bit excited before clicking on your thread. I'll tell you something, when I was nominated (first time ever, I believe) for an award (regardless of the award) I was very excited and I didn't know that people liked my work and read it, so that was a treat for me.

I got a bit off track there, but it has to do with my Match Writing issue. I don't wanna summarize it with 2 - 5 sentences, as I feel there can be more said about the match, but at the same time I don't want to write more than 20 - 30 sentences. At the same time, why would people consider my work to be really good if I recap and summarize my matches? I enjoy booking, but I don't wanna do it if nobody (at all) reads my work. Of course the concept of you having the decency (if you want to) of leaving feedback for the people who had the decency to leave you feedback comes into play, as nobody should expect feedback (nor should they ask for it, either).

This is a looooong rant and I'm sorry, but I just don't want to be told to stop booking because this is how the system works here. I want to hear an answer that can help me with my problem. I enjoy coming up with storylines and ideas. I like encorporating them into shows. I don't mind doing promos, as I enjoy it, but I do sometimes cut corners, because I'm not at the level of some of the great vets here, nor do I think I'll ever be but that's beside the point, but I just don't like writing matches, as that just sucks the breath out of me and makes me not enjoy BTB-ing, because I've already come up with the storylines I'll be doing for my show and the only way for me to continue coming up with storylines is when I progress is in the storylines I've already made.

Make sense? I hope so because I spoke about a lot of things here. I hope some of you guys can really help me with this. I don't know if he doesn't have much time with this, but I'd also like to hear from Wolf Beast on how we can progress ourselves and how he got to writing the way he writes. Would be very interesting to see someone like him helping out someone like me. But anyways, yeah, I'm done with the ranting, sorry. Just an outreach for help.

/rant.over.
---
Re: The Official BTB Discussion Thread
---
Its a bit strange, it's not actually that much of a rant at all and hard to know what you actaully want from this. I don't enjoy writting matches either but it has to be done. Maybe when you are writting matches, start picking a story for the match eg...Someone having an injury the whole match... or someone working on a body part...or playing to the crowd and stuff. Rather than having it just a match that has nothing to it. I always find when you get a few lines into it you don't mind anymore and enjoy it.

Another option is write down on a sheet, 1 word lines of what you want to happen in the match eg....Ziggler v Cena

1. Countered Zig Zag
2. Long sleeperhold
3. Ref knocked out
4. Cena comes out of the closet
5. kick out of FU
6. Fameasser

You get what I mean


And describe them in a more advanced way on you're actual match. If you were nominated you were nominated for a reason, use it as inspiration instead of getting down
Re: The Official BTB Discussion Thread
---
I didn't read all of that, but I'll tell you what you need to hear. You're going to get different answers from people. Some will say recaps suck and you should stockpile full shows, whereas others will say that recaps are acceptable. Some will think 20-30 sentences is something you could do, others will prefer you to write them in full, or not at all. None of it matters.
What matters is what you want to write. People can and probably will reply and give you their opinions, but at the end of the day, you're the writer. You're the one who is going to have to make the decision, so to be honest, getting opinions may not entirely help you, but only confuse you even more. Just book or write however you feel. Stop debating it, or you'll never get anywhere. Just make a decision. I should know.
What if the decision is wrong? Change your mind. Do it another way. Don't become dependent on what others think. What you want or feel you need to do comes first.
See? I can contribute in here without insulting someone.
Posting Rules

You may not post new threads

You may not post replies

You may not post attachments

You may not edit your posts

---

HTML code is Off

---